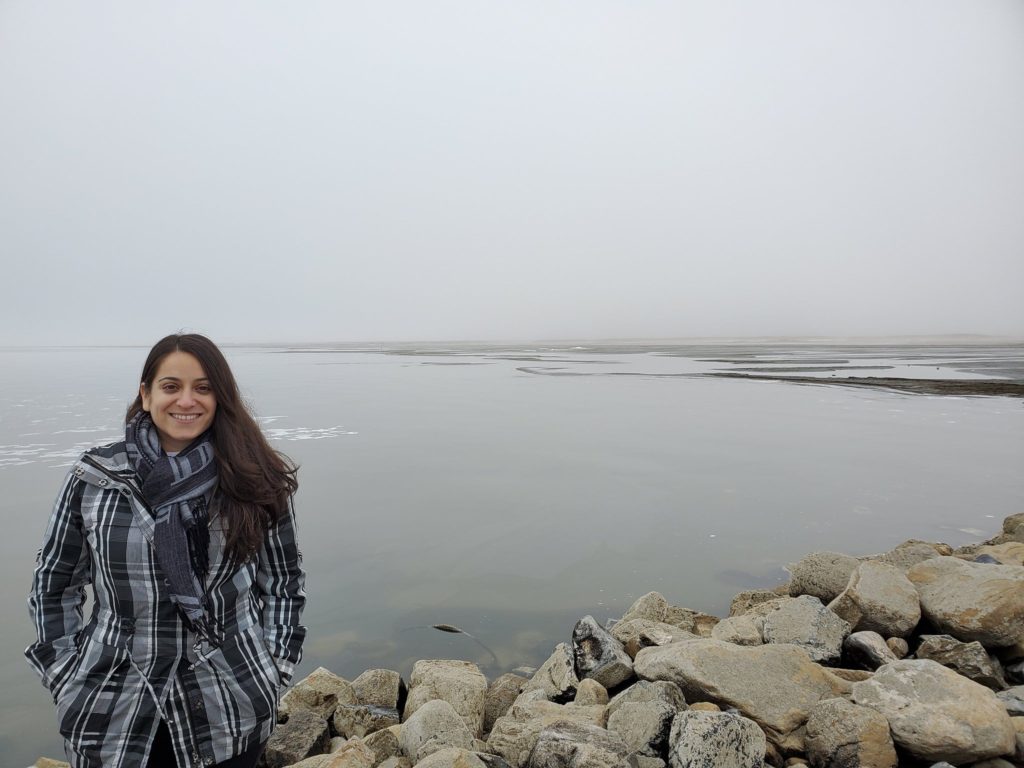 2019 was an amazing year. Just like every other year, I started the year by writing down 12 bucket list items that I wanted to cross off. This year, I managed to cross off 2 of the 12 items, which I count as a win because any progress is still progress.
I'll be writing a 2020 version because choosing 12 bucket list items for the year definitely pushed me to accomplish those goals, and I encourage you to do the same! Enjoy my favorite 22 bucket list items from 2019 listed in the order that they happened!
The items in this post with an asterisk (*) are the items that were in my 2019 bucket list goal list, the rest of the items were not necessarily planned but ended up happening because life is too short to not be spontaneous!
---
RAN MY 2ND MARATHON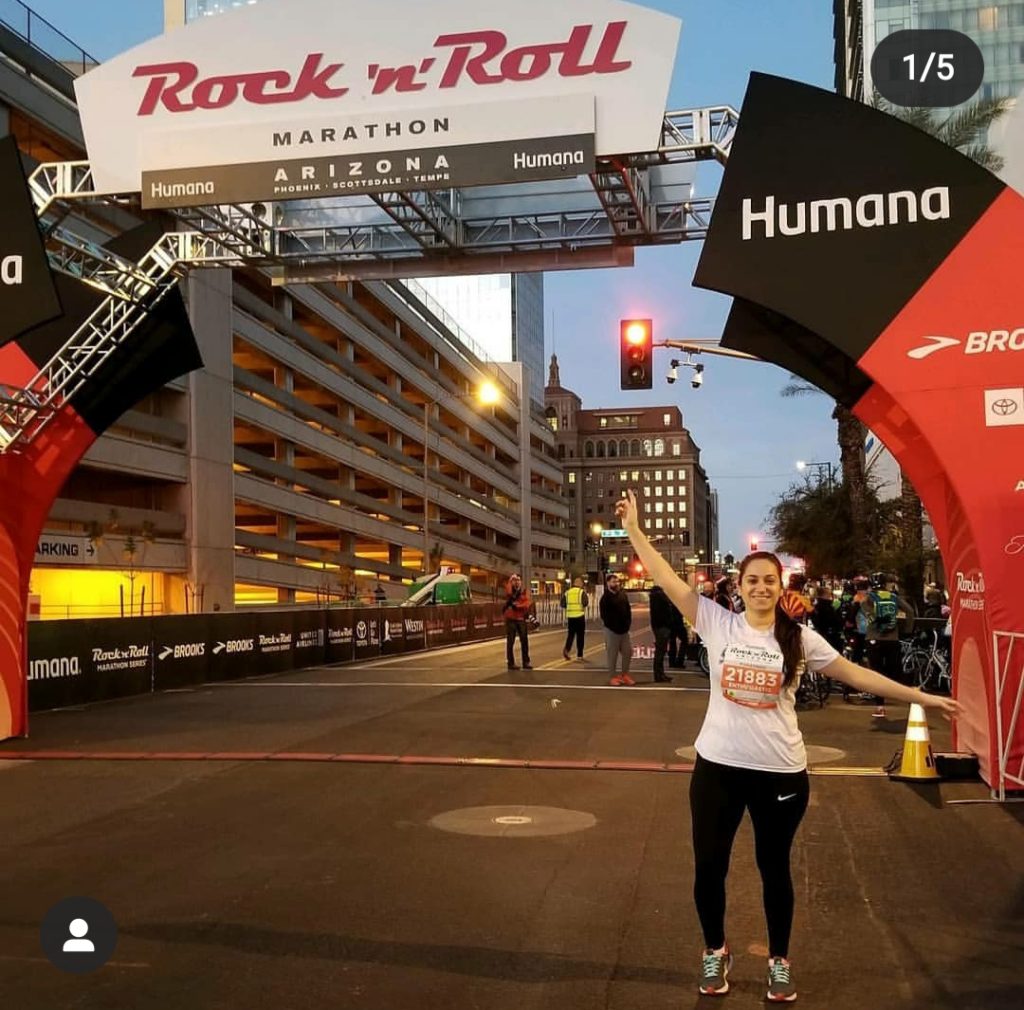 I ran my 2nd marathon!!!! 26.2 miles baby! It felt way more amazing than my 1st marathon because I shaved an entire hour from my 1st marathon (hello new PR!) but also because I had so many friends/family sending me sweet messages of support before, during and after the race! My amazing boyfriend also dropped me off (so that I didn't have to worry about parking 😎), cheered for me at miles 0, 13, 20, and 26 and also took some cool pictures of me because he knows me so well lol. A huge thank you to my friends Wendy, Hunter, Javier, and Jessi for cheering me on as well. I cannot express how grateful I am for the people in my life who let me do the crazy things and support me at every turn. Excuse my after photo, it's a little rough but I've never been so proud of my body for allowing me to run 26.2 miles and for recovering pretty quickly. It's epic to know I ran all over the valley (Phoenix to Scottsdale to Tempe)!
PLACED IN A RACE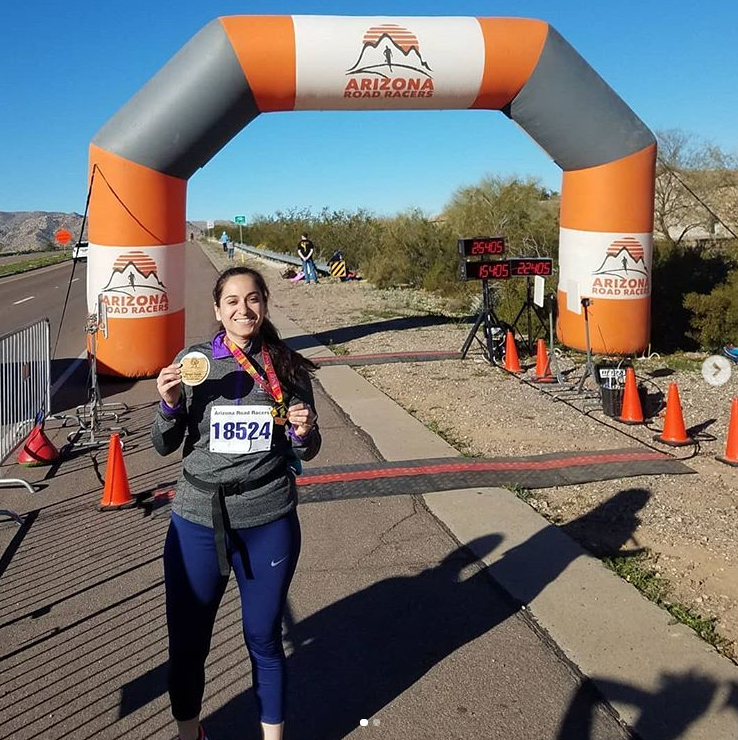 So I guess running the Arizona @runrocknroll marathon last weekend AND eating/relaxing/exploring/drinking (lol) in Cancun somehow makes me faster!?! 😊😎😋 Yo girl got 2nd place (in my age group) this morning at the Desert Classic 10K!!! What a great way to jump back into running after taking a mini week long break! Since 2015, I've declared every year to be my 'year of running' but I'm definitely feeling that 2019 will be the most special because we're already off to a great start! Talk to me about how you too can be #EnthusiasticAboutRunning!!
OFFICIATED MY FRIEND ANTHONY'S WEDDING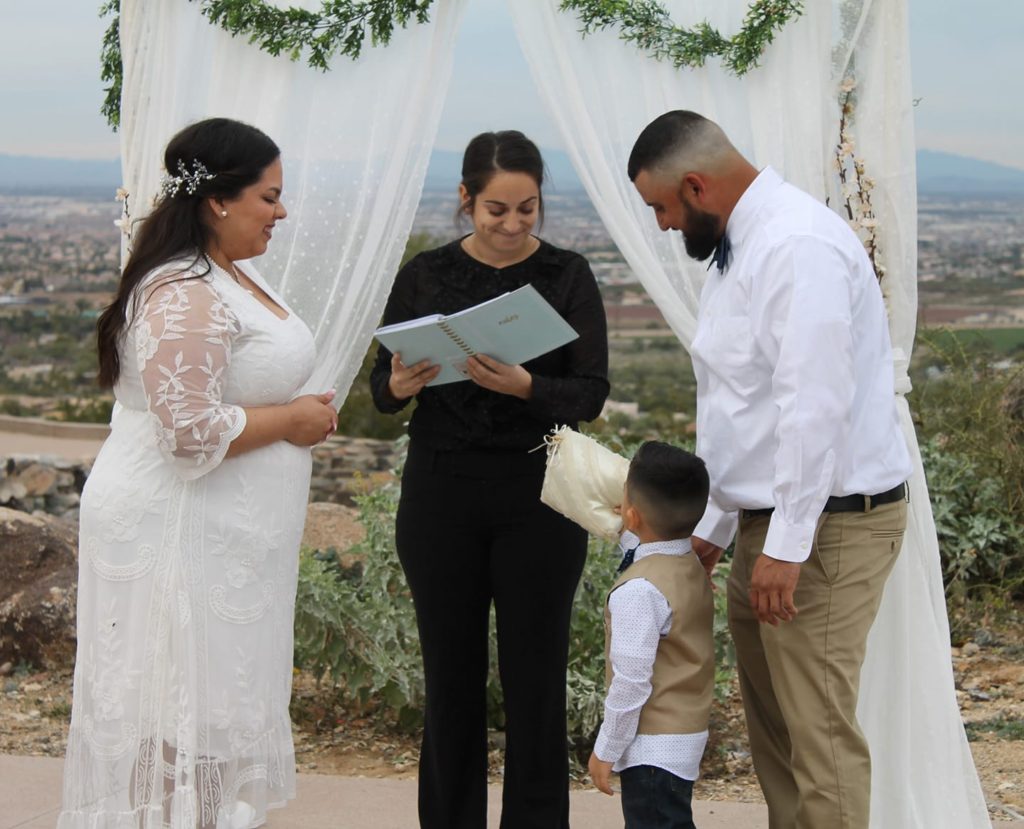 Facebook Memories reminded me that four years ago I spontaneously got on the Internet and became an ordained minister (hello #bucketlist item!). I had no friends who were engaged and nobody had asked me to officiate their wedding, but I got ordained anyway. Months later, I officiated the wedding of one of my best friends. And some time after that, I officiated my next wedding…and then another one and then another one. It's wild the opportunities that open up for you when you go after what makes you happy (I love love lol). I'll be officiating my 6th, 7th and 8th weddings this year (big year for weddings!!) and I just want to say that it's a tremendous honor for friends to trust me with such an important job. Thanks for making my life so exciting.
RIDE IN A HOT AIR BALLOON*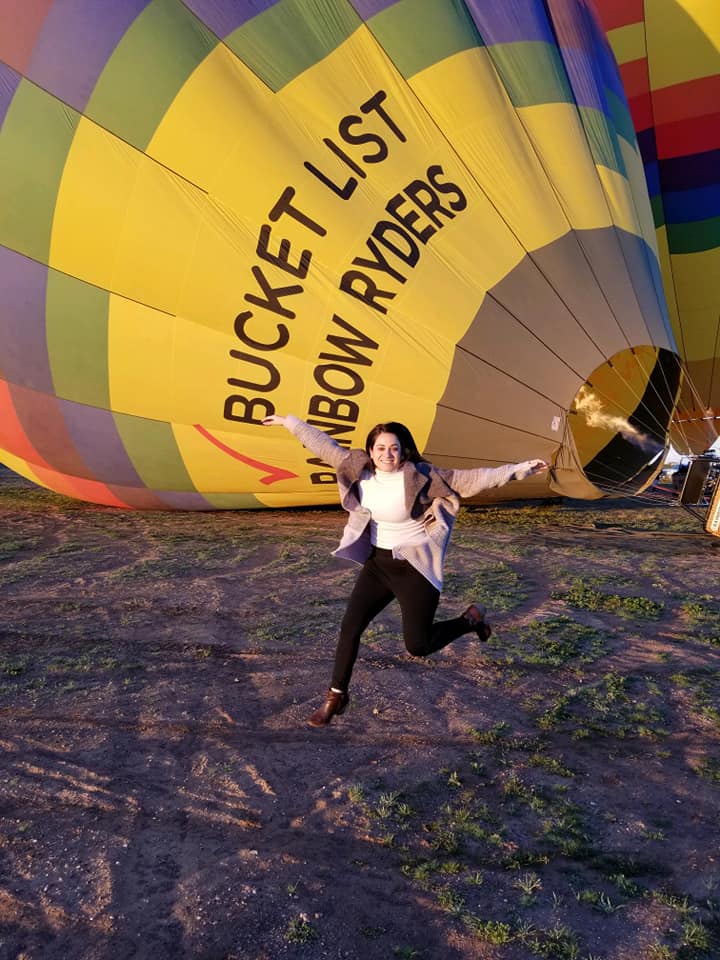 Going on a hot air balloon ride should be on everyone's bucket list, it is such a cool experience. I'm afraid of heights but going on a hot air balloon ride is such a calm and peaceful time. You get the BEST views of wherever you are, it honestly feels magical, and you get to witness engineering at its finest. Seriously, how cool is it that we can lift ourselves and just float around in the sky??? Highly recommend!! I also highly recommend getting a significant other that reads your blog posts about your bucket list 😉 because that really helps lol. Take a look at my Phoenix Instagram story to see some of those epic views I mentioned! And fun fact: this particular hot air balloon can fit 275,000+ basketballs! Isn't that wild!? Is a hot air balloon ride on your bucket list!? 🎈🎈🎈🎈🎈
PARTNERED WITH PHOENIX AND MESA FOR SPRING TRAINING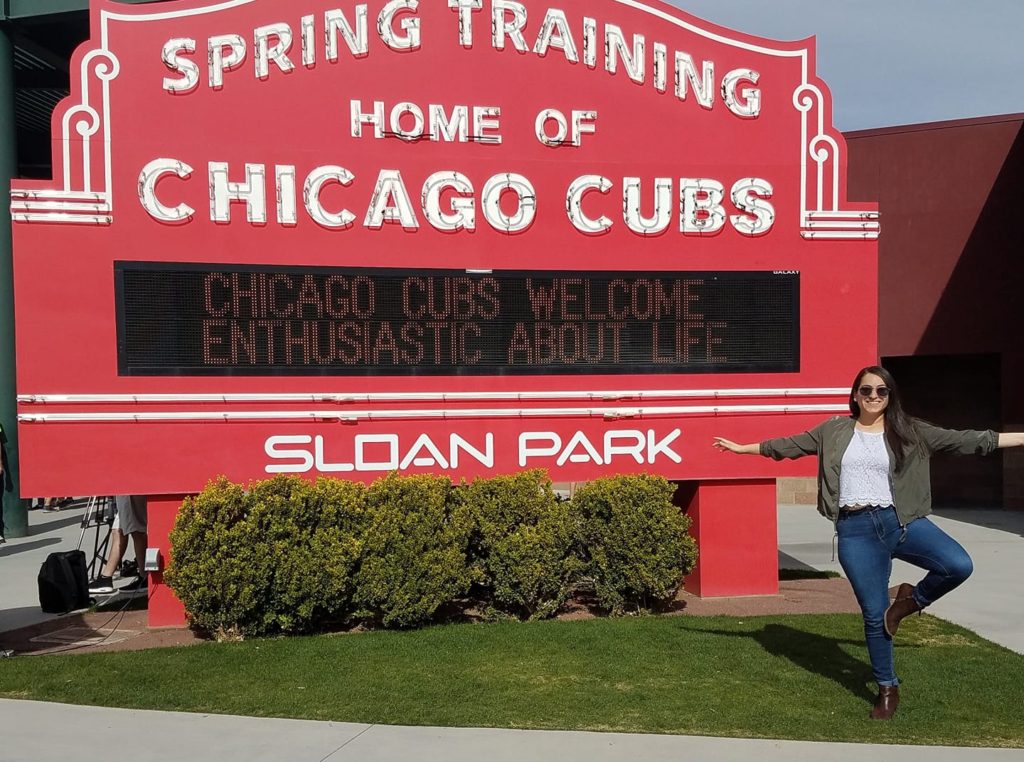 Super excited to have worked with the very sweet folks over at Visit Mesa and Visit Phoenix! For about three years now, I've had a draft titled "The Ultimate Arizona Bucket List" and I think I'm finally getting close to publishing it, especially after today! One of the highlights was going to a spring training game at Sloan Park, the LARGEST spring training stadium!
SPA DAY AT THE PHOENICIAN SPA WITH VISIT PHOENIX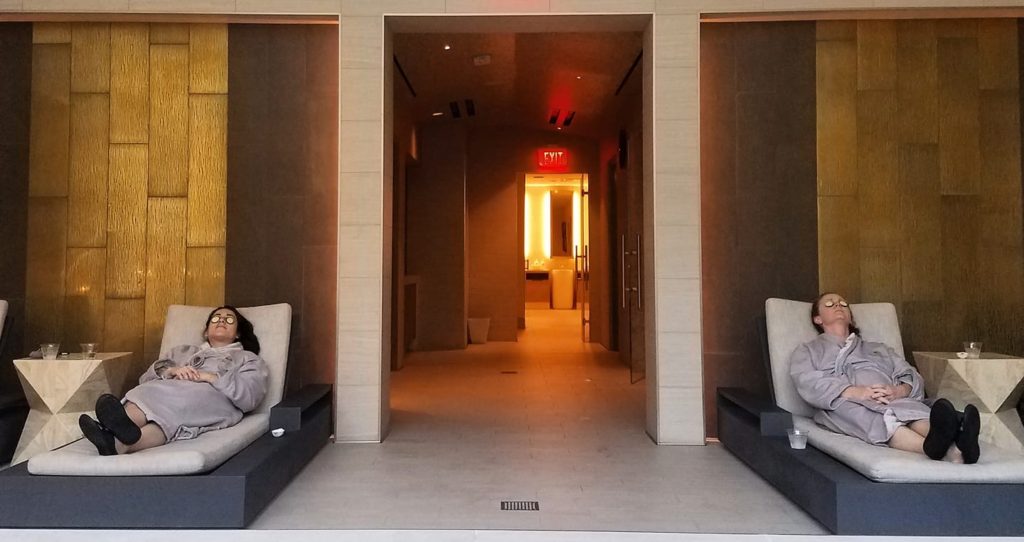 Relaxing and having a spa day at The Phoenician was amazing and I need to go back. You can check out my full review here.
INDOOR SKY DIVING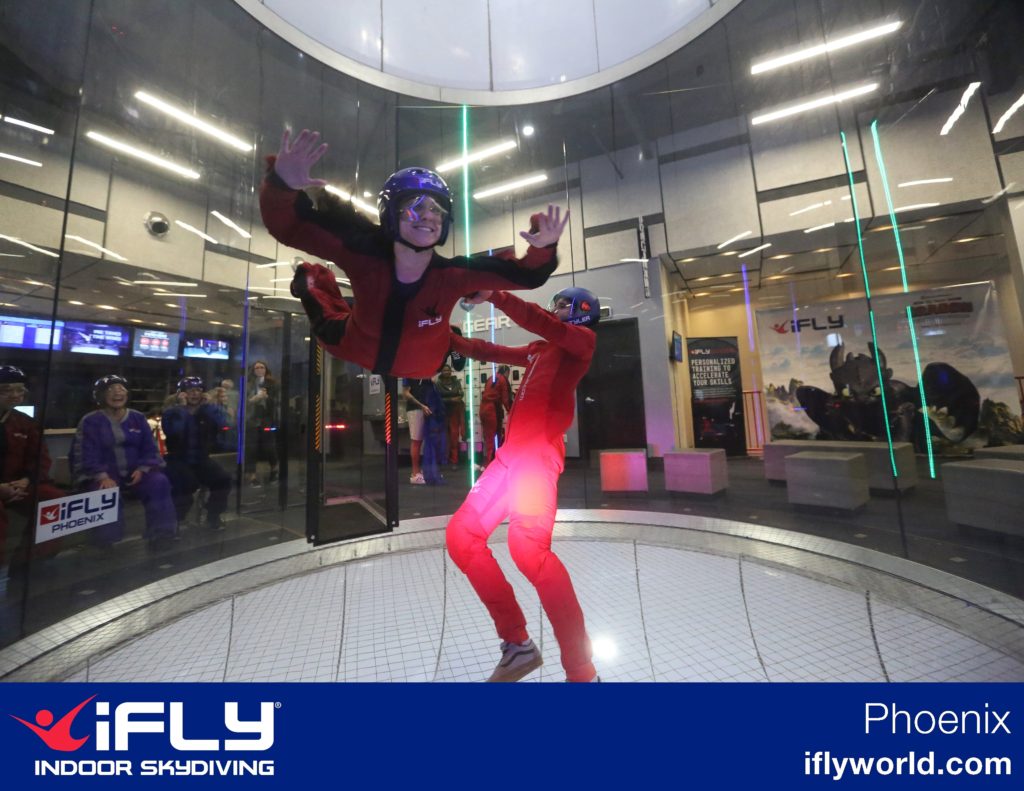 I've always wanted to go sky diving but I am the biggest baby so I'm not sure if I will ever do it…but indoor sky diving I can totally do and I did!!! I loved the folks over at iFly Phoenix and the feeling was just absolutely surreal. Highly recommend!
SEE THE BOSTON MARATHON IN PERSON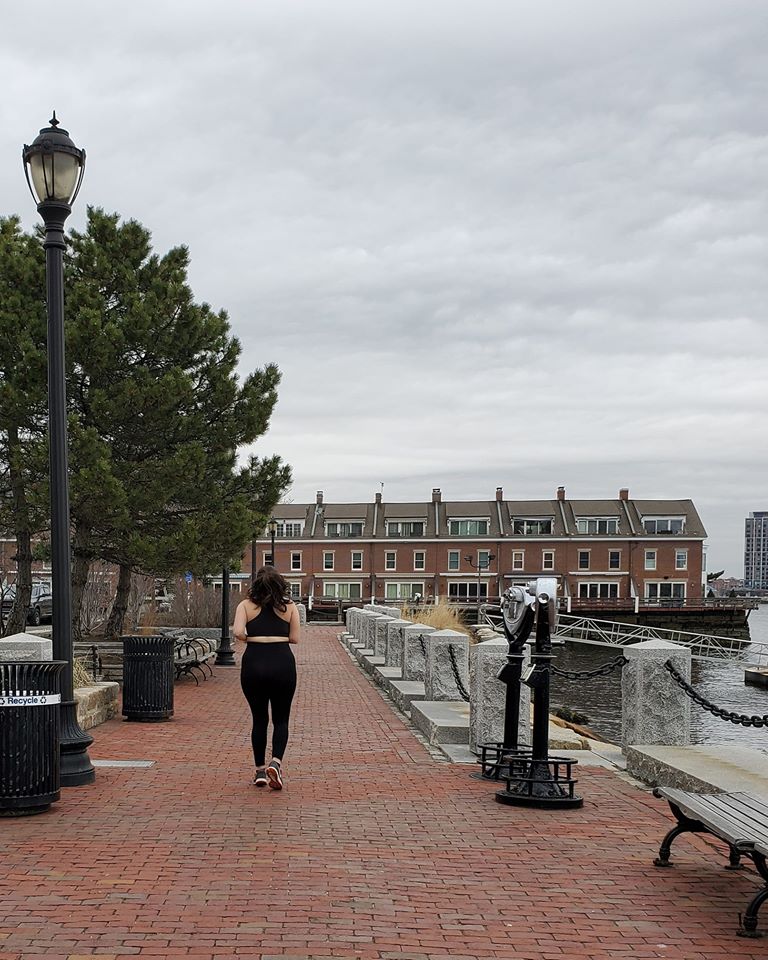 I got to cross off a HUGE bucket list item : check out the Boston Marathon!!! Words cannot fully express what I felt to witness such an amazing event but I will do my best. To see the best of the best participate in a sport that I love was surreal. These people LOVE running and they're so good at it, and the spectators know it. The runners have to qualify to run this marathon, for women it means you have to run 26.2 miles in under 3.5 hours and for men it is under 3 hours which is so impressive! I got to see my running idols (Des Linden and Sarah Sellers) up close, I got to cheer for every single runner (it really does help them keep going, I should know since I almost quit during my first marathon lol), I got to soak in all of the excitement of the day, I got to see runners SMILING, I got to see people from all over the world (special shout out to Mexico 🇲🇽 and Colombia 🇻🇪), and I got to experience this with the ladies that I ran my first marathon with. I can't wait to come back next year and every year that I possibly can. It's just so different from any other race. I've never seen such amazing support from an audience. Boston is truly special. Add this to your bucket list. And no I didn't get to run in the Boston Marathon, but I did get to run around Boston and have my shoes touch dirt and concrete in a new place.
VISIT A NEW COUNTRY: COLOMBIA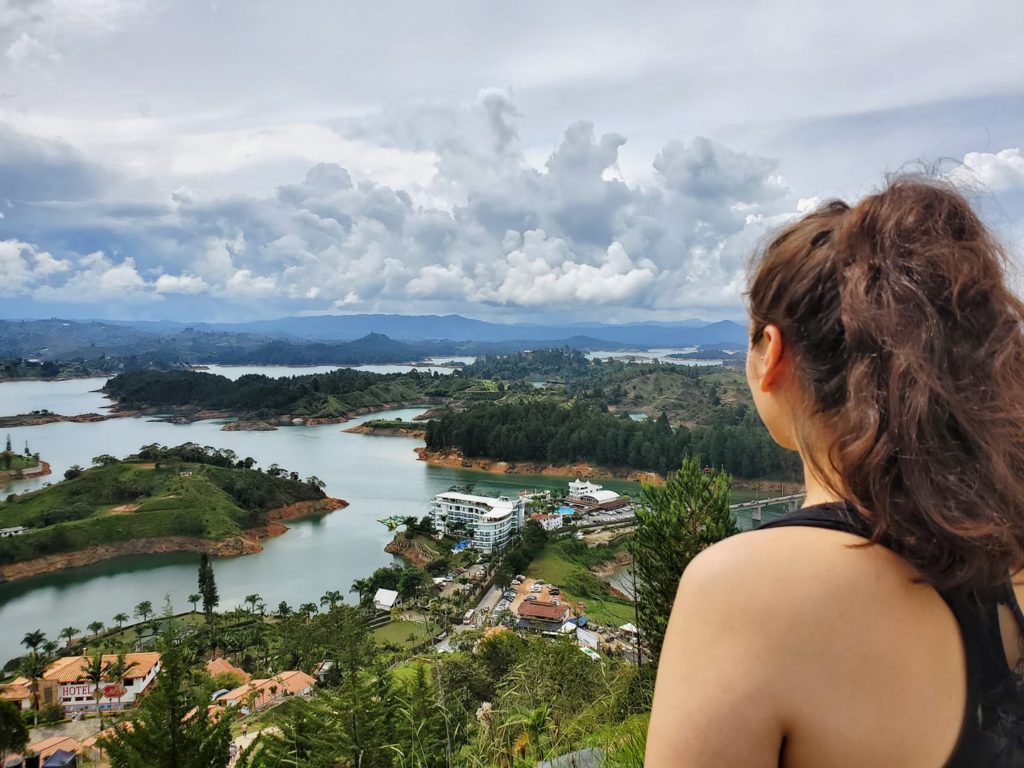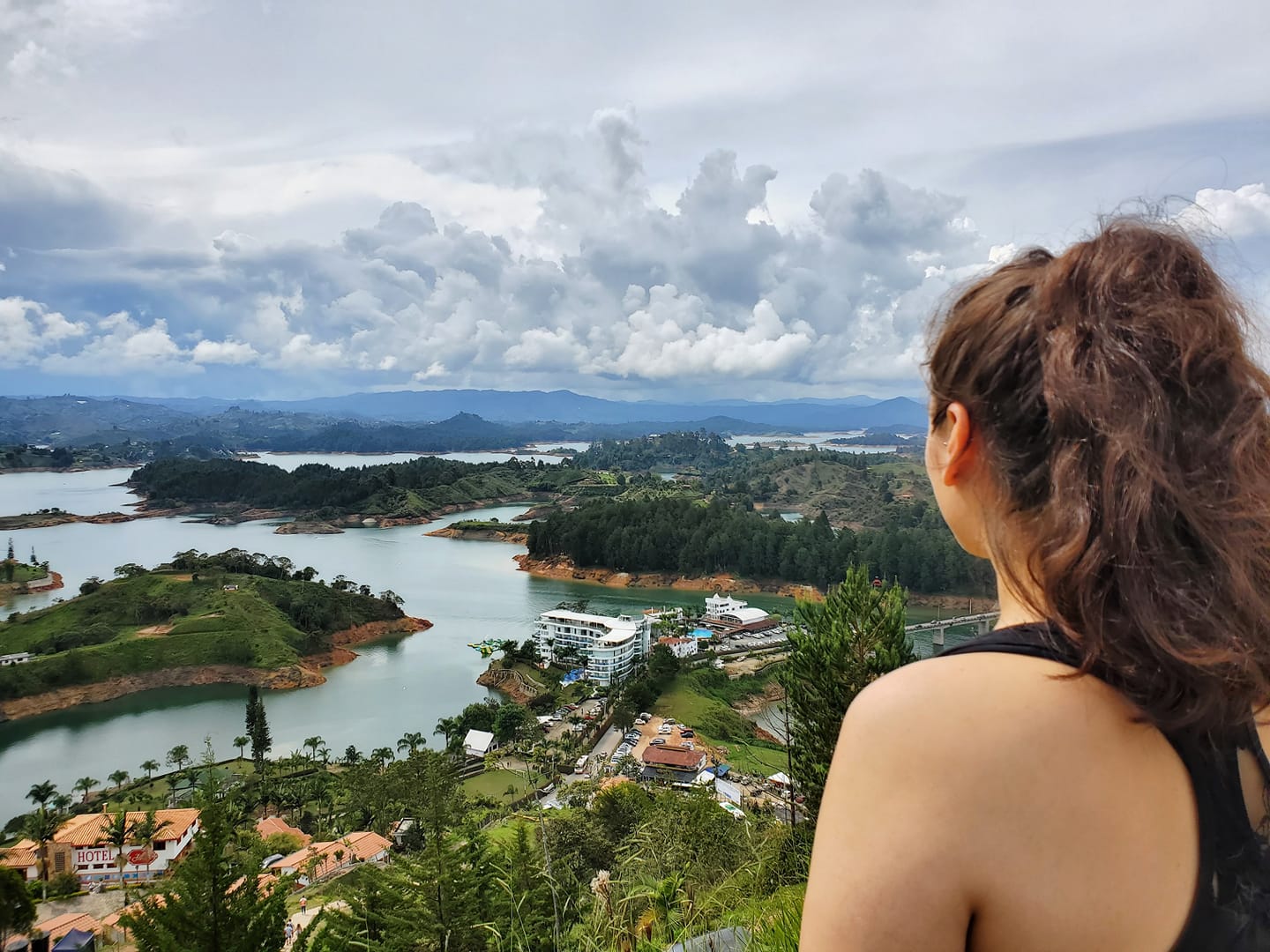 Made it to Guatape, a town Northeast of Medellin and it quickly became my favorite town! The best part is that a bus ticket to Guatape from Medellin is only about $5 USD one way! Guatape is known as Colombia's most colorful town (seriously check out my Guatape Instsgram story) but what I loved the most about this location were the views offered by climbing the Rock of Guatape (La Piedra or El Peñol). To get these views, you have to climb 740 steps but it's so worth it! One thing I wasn't expecting was the drastic difference in climate between the cities in Colombia. Bogota was cool and rainy, Cartagena was super hot and humid, and Medellin/Guatape was breezy and a little humid (which curled the heck out of my hair lol). Out of all the places we visited in Colombia, I have officially decided to retire in Guatape and do you blame me!?
EAT A LOBSTER ROLL IN MAINE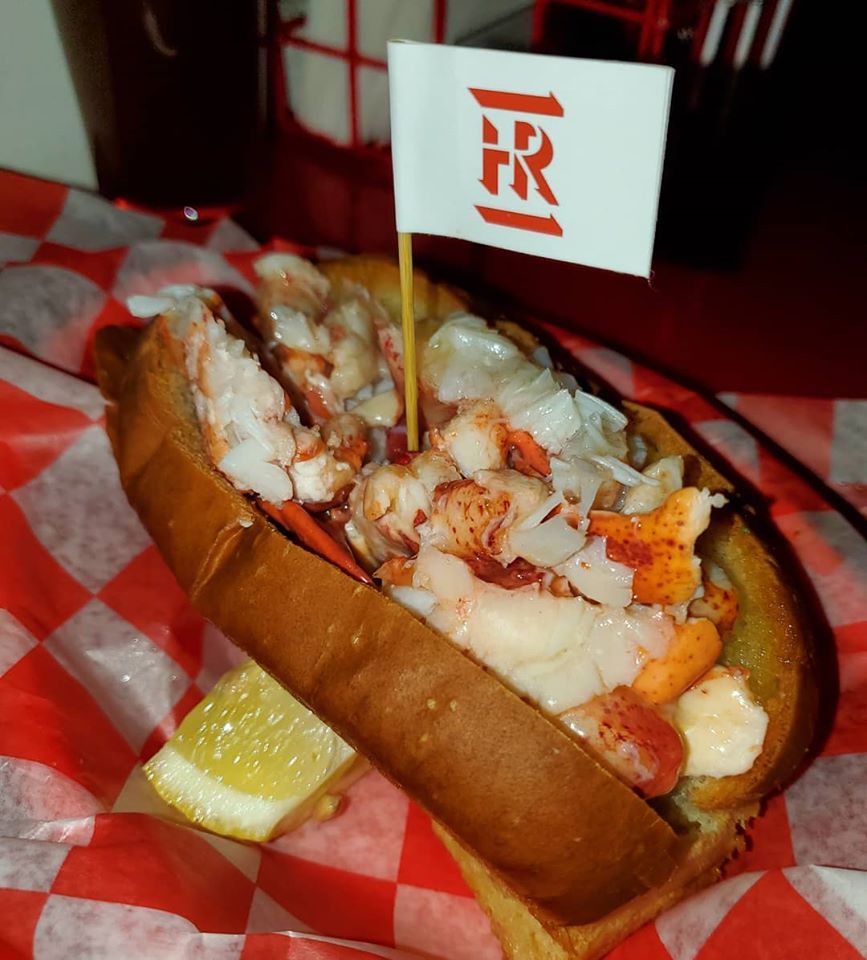 I went on a mission to have a lobster roll every day (I had 2 lobster rolls the first day) because I want the true Maine experience! I came to Maine with a list of restaurants I wanted to try because I'm a planner but I am getting so many recommendations left and right! The lobster roll from High Roller Lobster Company was DELICIOUS, the roll was soft, the lobster buttery and flaky, and the little flag on top was perfect for my Instagram loving heart. The restaurant is super cute and trendy and they have delicious homemade whoopie pies made by the owner's mom.
GO ON A SCENIC TRAIN RIDE*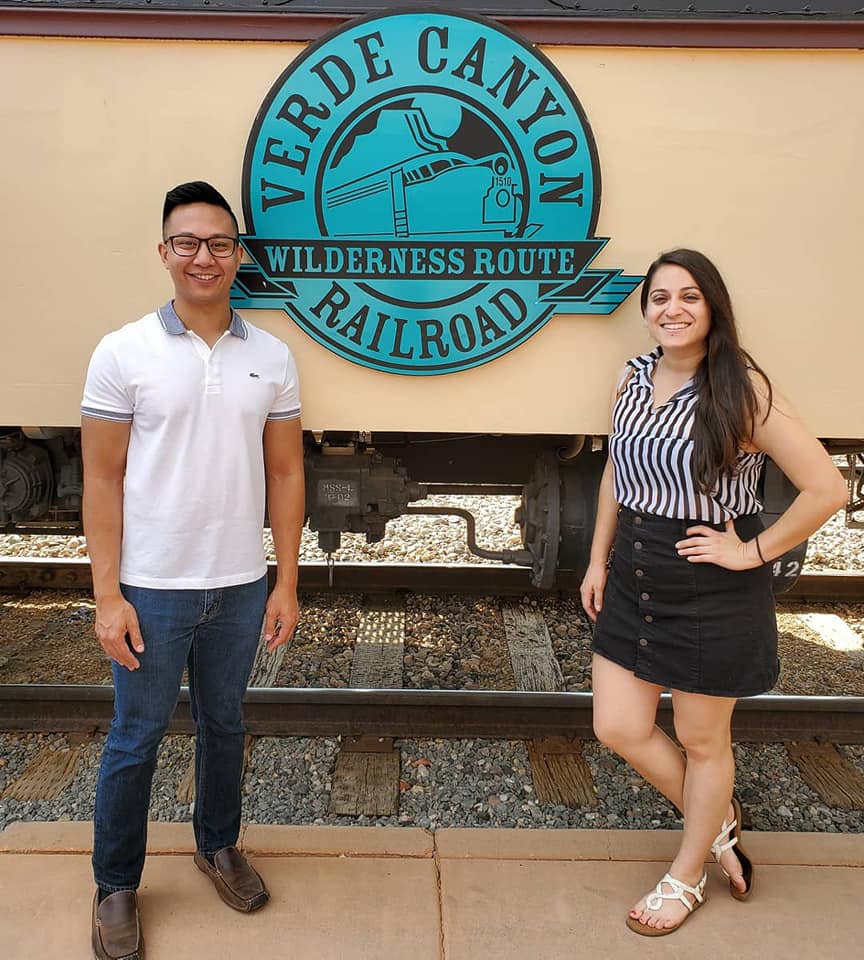 I still can't believe I went on a scenic train ride this weekend!!! Appreciation post to this stud for surprising me ❤ and for always taking the best photos of me for the blog (even though the photos he has on his phone are way too zoomed in on my face lol). If you've never been on a train ride before, I highly recommend Verde Canyon Rail because the views are astounding and you are able to walk around in the fresh air with a drink in your hand if you'd like (swipe)! Who's liking Clarkdale/Sedona week!? Stay tuned for tomorrow's international yoga day photo AND foodie friday!!!
JOIN THE RACEPLACE AMBASSADOR TEAM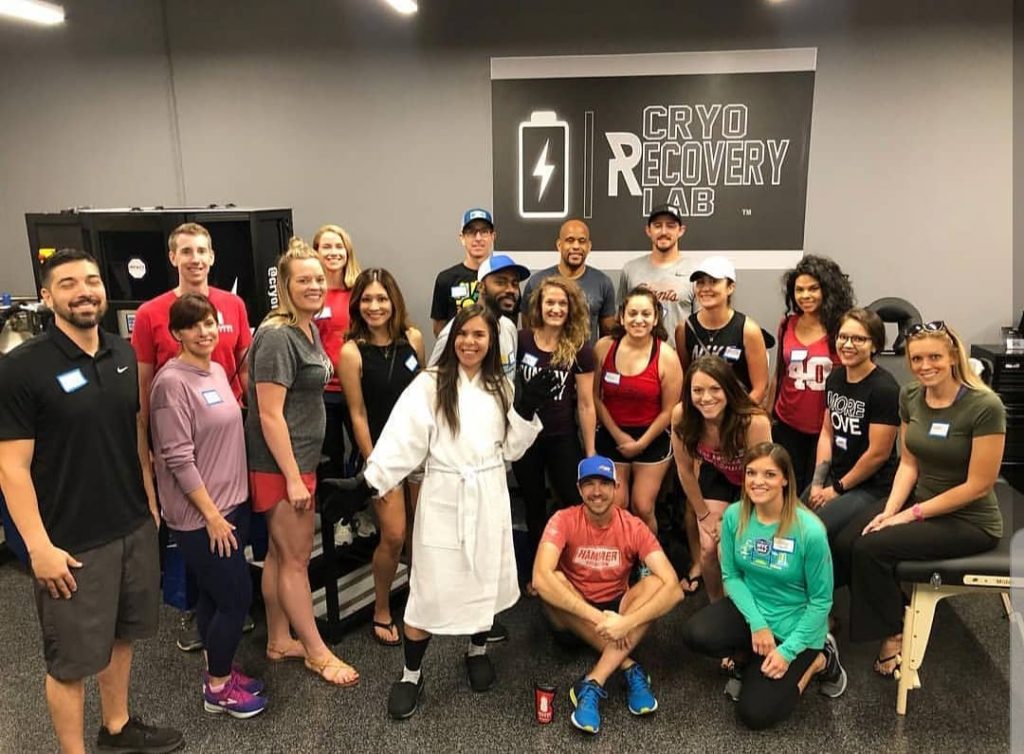 This year, I joined the RacePlace Ambassador team to help promote races and in the process I made some pretty cool friends and joined a new running community. It's been so great to run with these friends and to also run the Scottsdale Half Marathon for the first time! My main takeaway was that all of us there were so different (diff running journey, diff ages, diff backgrounds, diff skill levels) but we all had one thing in common : the LOVE of running. I have said it time and time again but it's so important to surround yourself with people who inspire you…and that is exactly what I did.
TRY AMAZING DONUTS AT UNIVERSAL
MINNESOTA STATE FAIR WITH VISIT ROSEVILLE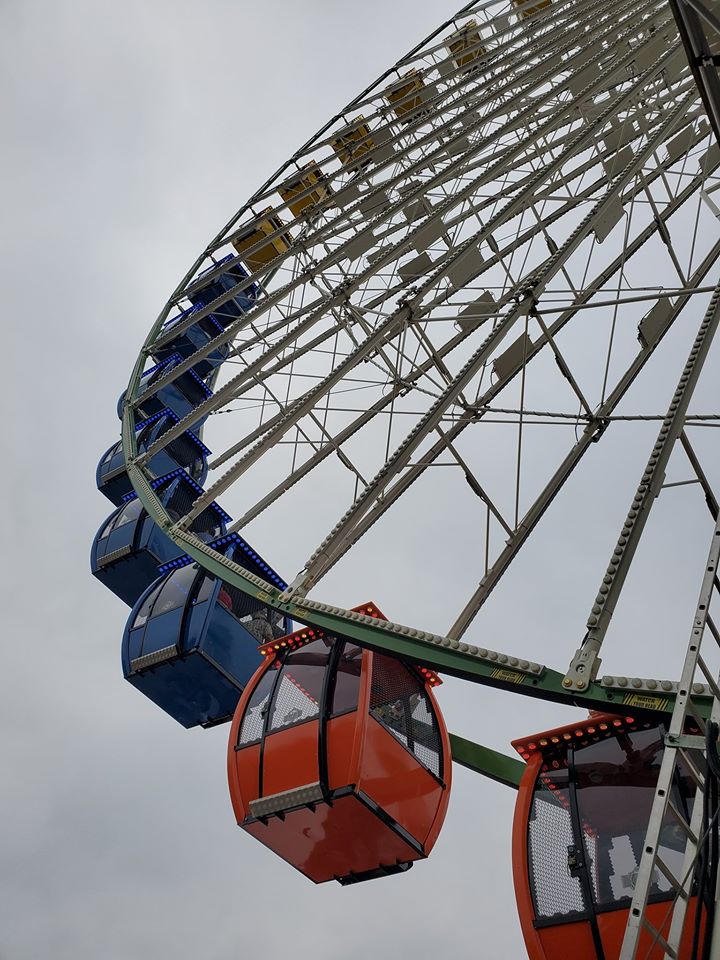 I had the most amazing time at the Minnesota State Fair eating all of the delicious food and experiencing the rides! Check out my full review of every item that needs to be on your food bucket list here!
CRYO EXPERIENCE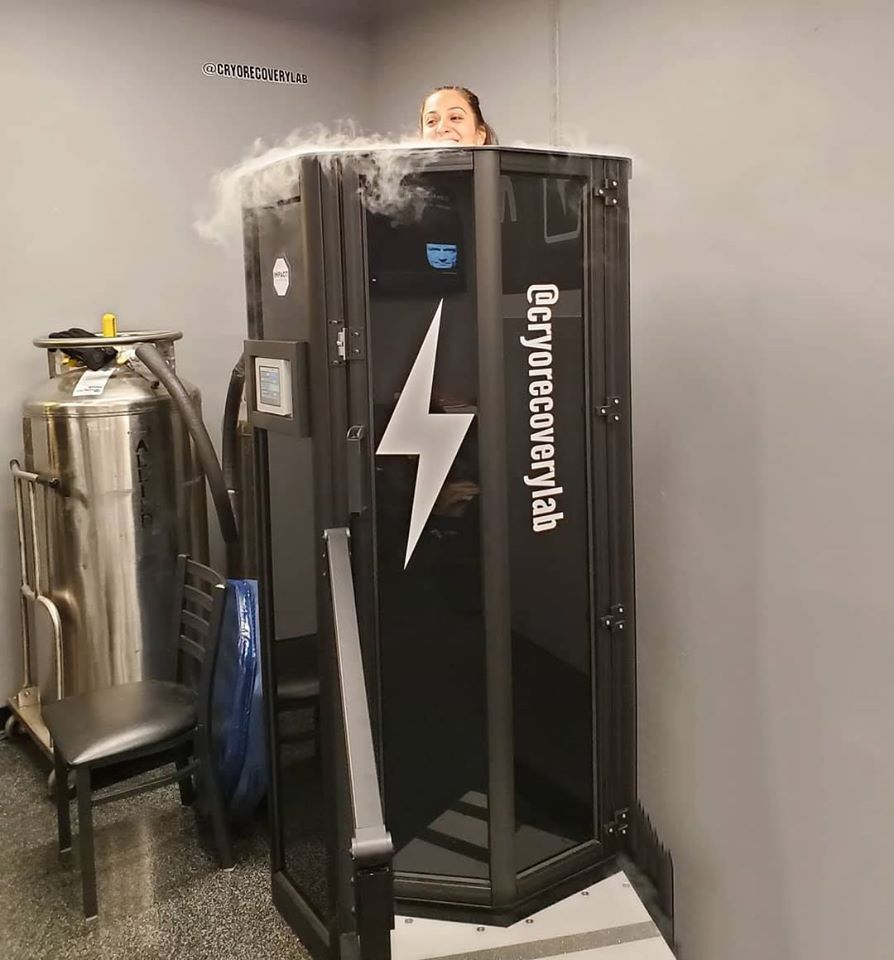 I had a really cool 😎 experience in a cryo chamber with Cryorecovery Lab in my very own city! Cryotherapy is a quick (extremely cold) treatment to help relieve pain and inflammation. I was in there for three minutes and as a Phoenix summer baby, it was rough but i felt so energized after and my soreness from running that week was relieved! Being in extremely cool temps improves oxygen circulation, reduces pain and helps to flush toxins! I would recommend you try it at least once to see how it feels because you feel like a completely diff person.
WINNING THE SOCIETY OF WOMEN ENGINEERS OUTSTANDING COLLEGIATE COUNSELOR AWARD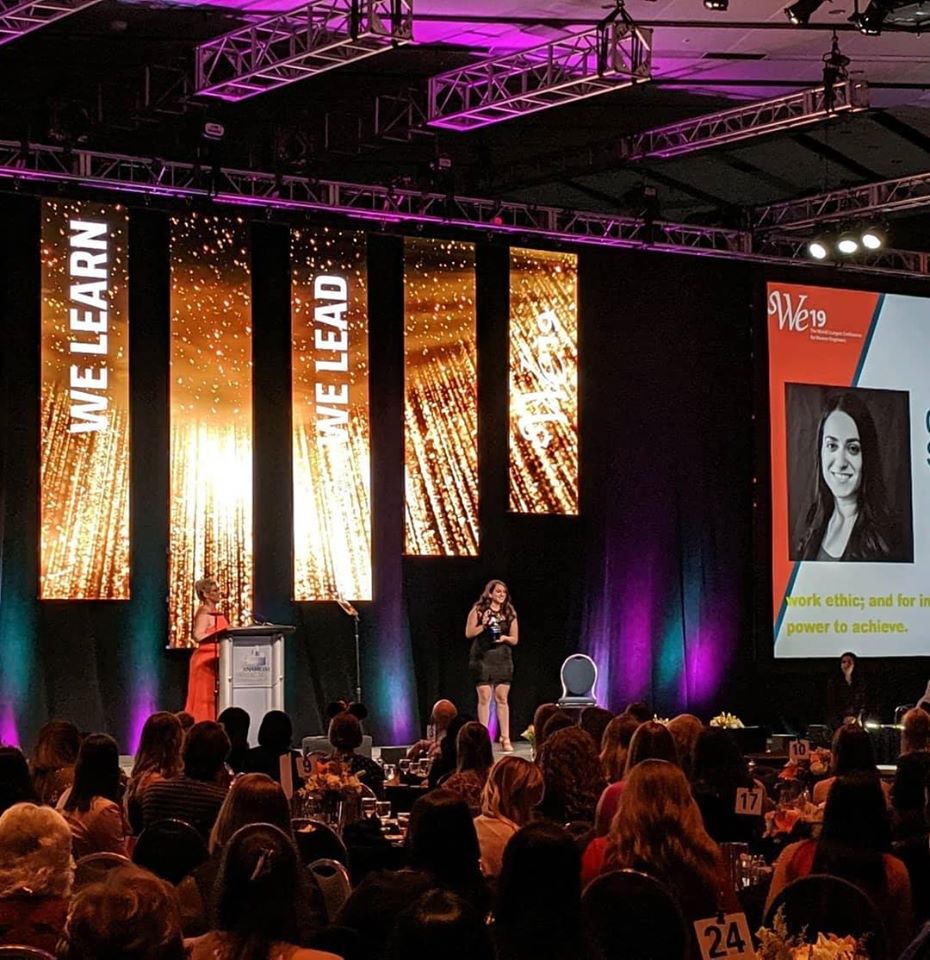 A few months ago, I was nominated for the 2019 Outstanding Society of Women Engineers (SWE) Counselor award for the mentoring work I do with Embry-Riddle Aeronautical University (and Arizona State University and the University of Arizona). I am so incredibly honored by this recognition from an organization that has helped me develop so much as a professional. The 2019 Outstanding SWE Counselor award is not just mine, it belongs to those who have mentored me and helped me become the type of person who pays it forward. You can read the article here to learn more about the work I've done with Embry-Riddle. Special thanks to all of the incredible students and professionals I've met along the way including those who supported my nomination: Maggie, Alex, Ashley, Taylor, Barbara H., Seerat, Joe, Johnnie, Cheyenne, Arly, Barbara B. and Carrie! If you'll be at the SWE conference this year, I would love to see you! ❤
OFFICIATED MY FRIEND VALARIE'S WEDDING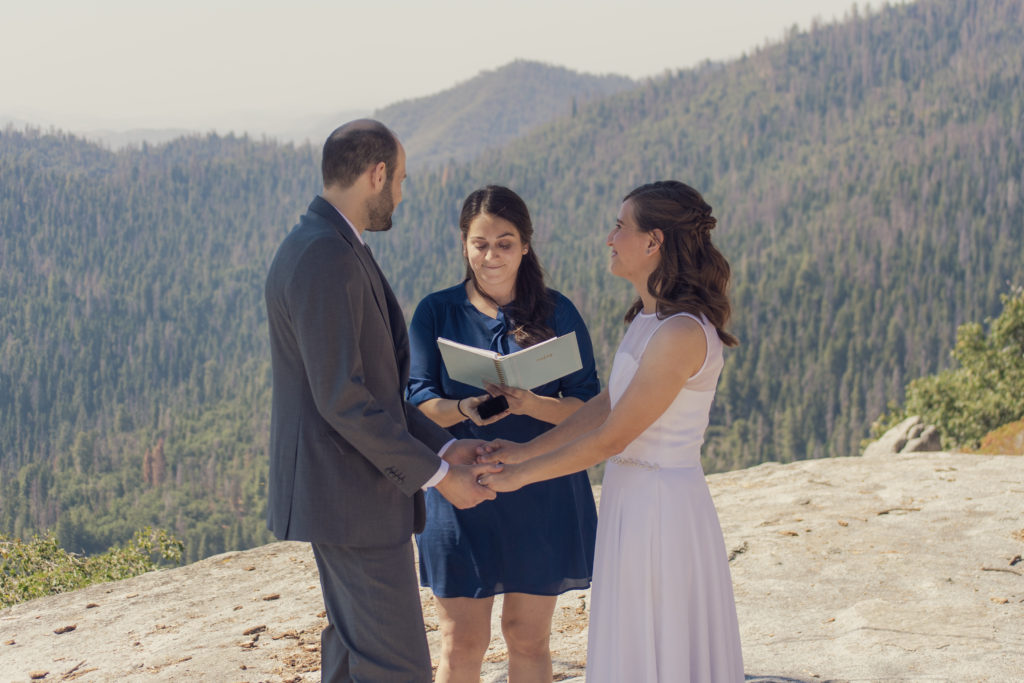 I officiated my friends' wedding at this beautiful location (Beetle Rock) in Sequoia National Park! It was a huge honor and I will share photos once they're ready. ❤ I changed into a more officiant appropriate dress 😉 and had a mini photoshoot with Matt before hiking down to the wedding location. Beetle Rock looks down at the Sierra Nevada Mountains and offers INCREDIBLE views. I'm thinking I want to make my wedding guests hike too, what do you all think lol?!
CONTINUED THE SHPE UA ALUMNI SCHOLARSHIP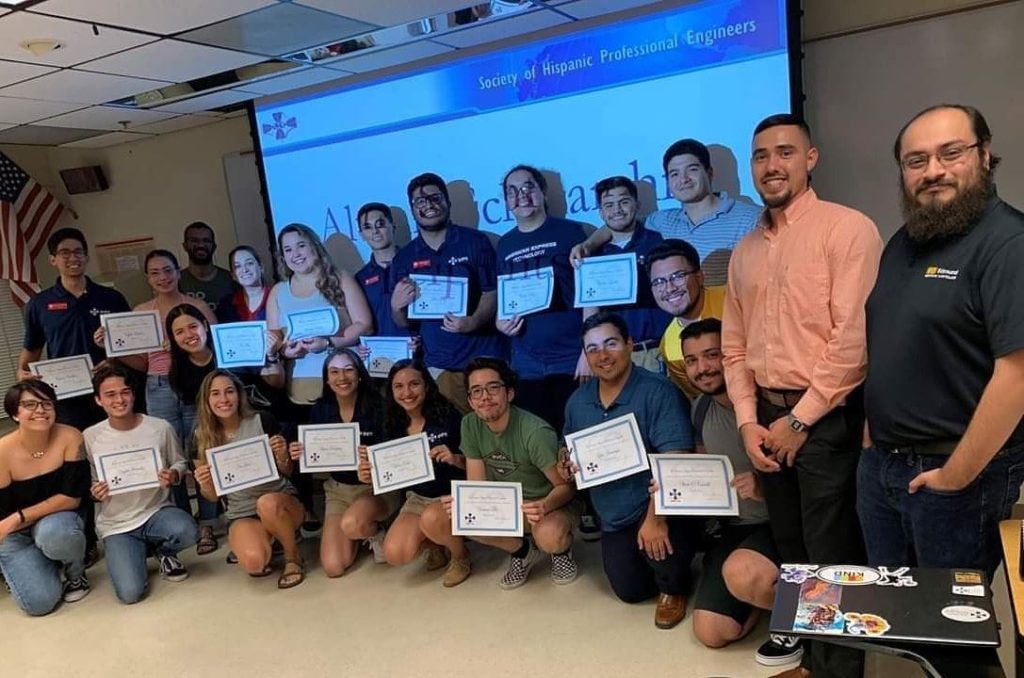 Five years ago, I started a scholarship with fellow SHPE UA (Society of Hispanic Professional Engineers) alumni at the University of Arizona to send students to the SHPE National conference where they could grow personally and professionally and hopefully obtain internships and full time jobs. This year, we were able to raise $5,130.28 to send 21 students. Since the scholarship began, we've raised over $19,000!!!!
From the bottom of my heart, thank you to all of our donors this year. Truly, thank you so much. This scholarship would not be possible without all of you. I have said it so many times and I will continue to say it: SHPE UA sends out the best engineers into the world. And of course, we cannot forget the SHPE UA friends (ASU graduates, community partners, and UA staff). Thank you!! BEAR DOWN AND SHPE IS LIFE!!! Thank you to our 35 donors, you are all amazing!!!
CELEBRATED A YEAR OF LOVE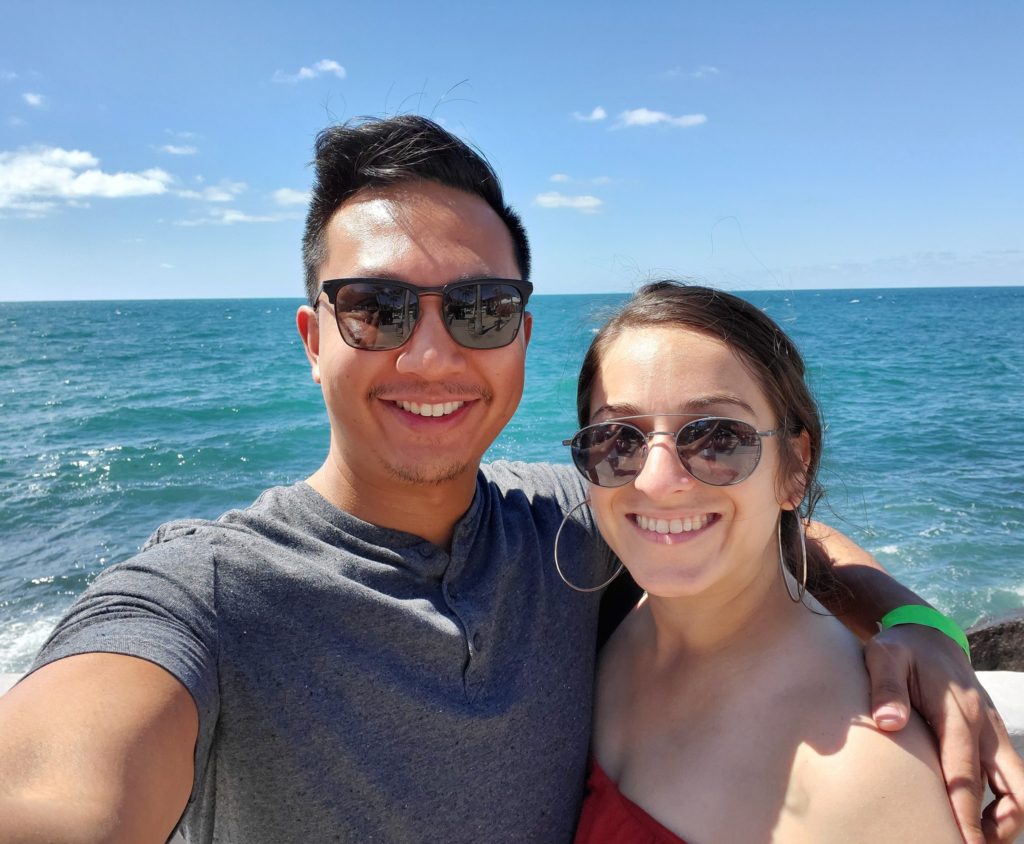 "Even after all this time the sun never says to the earth, 'You owe me.' Look what happens with a love like that. It lights the whole sky." – Hāfiz
We all know that I could write an entire book on how much you mean to me but I'll keep it short. A year ago, you changed my life, in the best way possible. I was happy before but with you now, life really is so incredible. I love how you're always down for whatever, whether it's drinking champagne out of the bottle on the beach or dancing at a club with no one on the dance floor. You make life fun, whether we're cleaning together or at the most boring bar in the world, it's the best time just being with you. I love you. So much. Happy anniversary. ❤
CONQUERED CAMELBACK MOUNTAIN (AGAIN)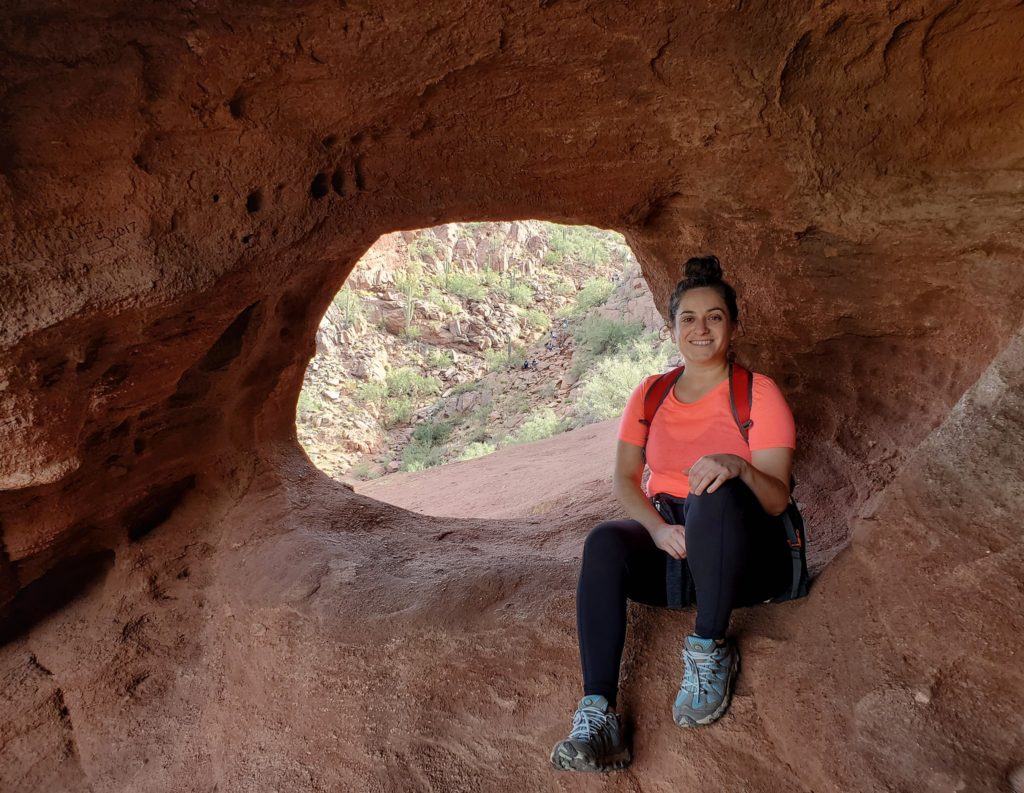 I used to have a tradition of hiking Camelback Mountain (the most popular and difficult hike) in Phoenix once a year but lately I've gotten a little lazy…until this year! I conquered Camelback Mountain again this year and it was just as hard as I remembered!
VISITED THE GREAT SALT LAKE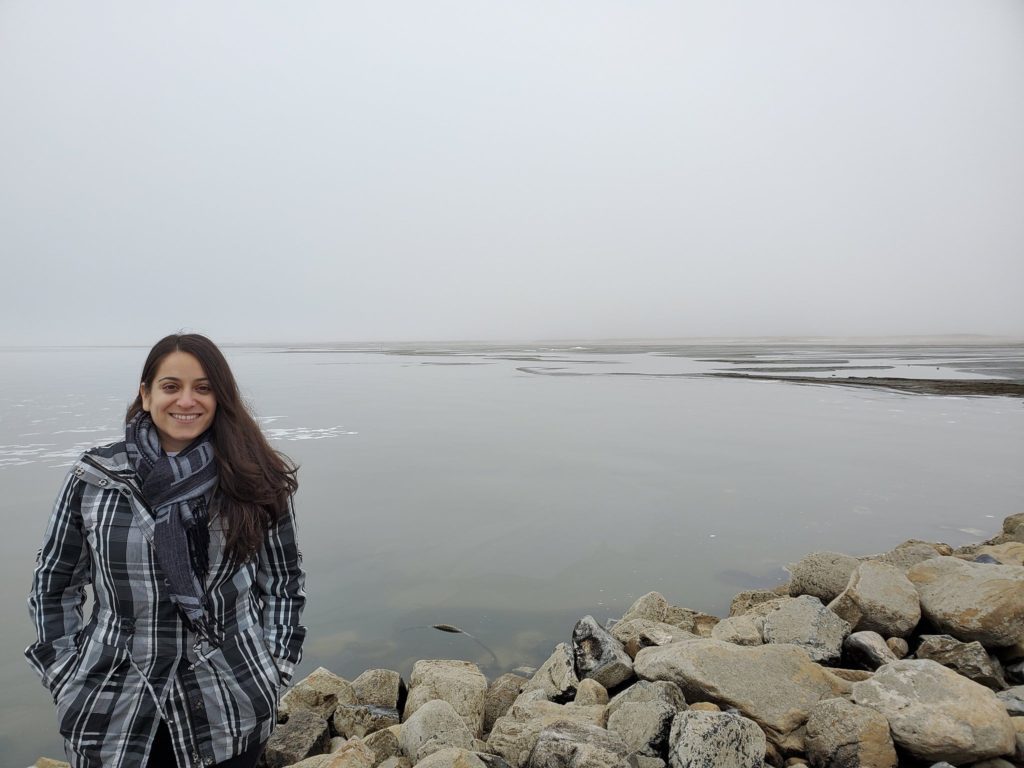 My boyfriend told me there's no way we could plan a trip to Salt Lake City and not check out THE SALT LAKE so that's what we did! The views were seriously surreal because the Salt Lake is so large but also because of the fog we encountered! It felt like we were on another planet.
RUN THE SCOTTSDALE HALF MARATHON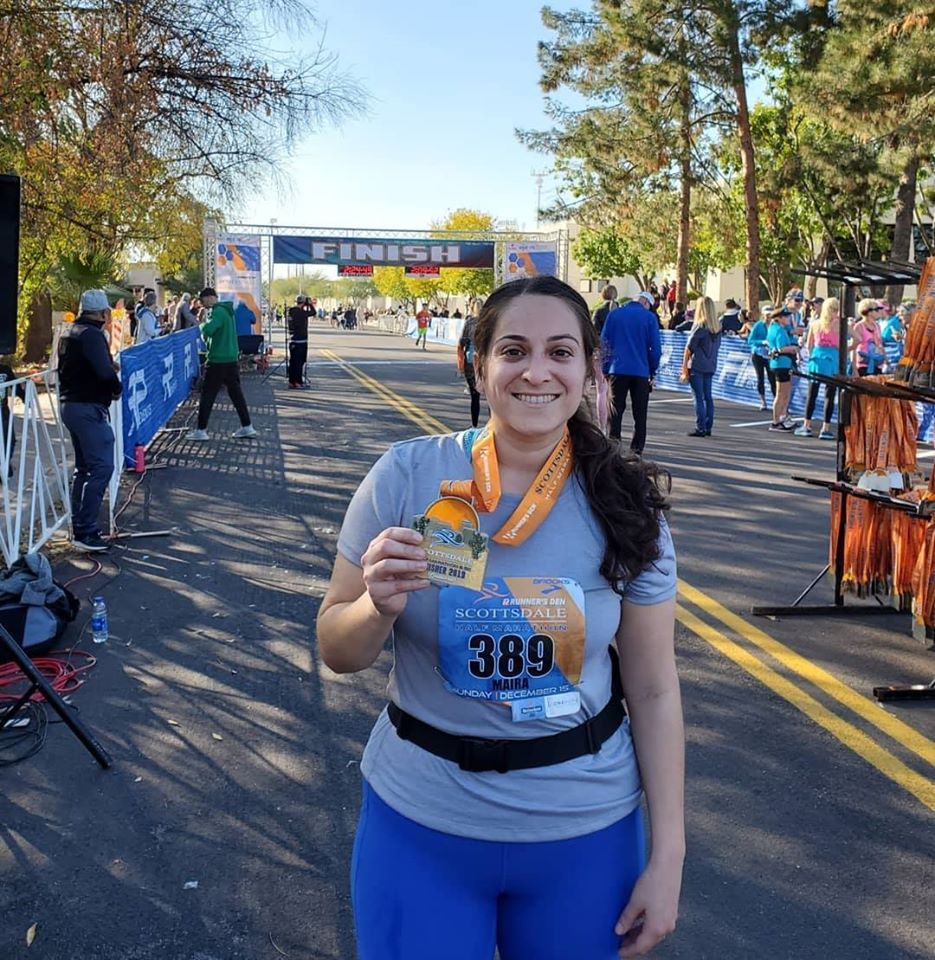 Love is having someone wake up at 6am to drive you to a race and stand in the cold for hours to watch you run 13.1 miles. Yes that's right, my amazing boyfriend did all of that (and so much more) yesterday while I ran my third half marathon! I loved the Scottsdale Half Marathon! The course was almost flat, the after party was amazing and I got to enjoy this race with my fellow RacePlace Ambassadors!
---
Hope you enjoyed this stroll down memory lane! If you want to join me in future bucket list adventures, please let me know.
Thank you all for reading, and stay enthusiastic! 🙂
Feel free to follow the adventure on social media
Facebook / Instagram / Twitter / Youtube
-Maira
Please follow and like us: