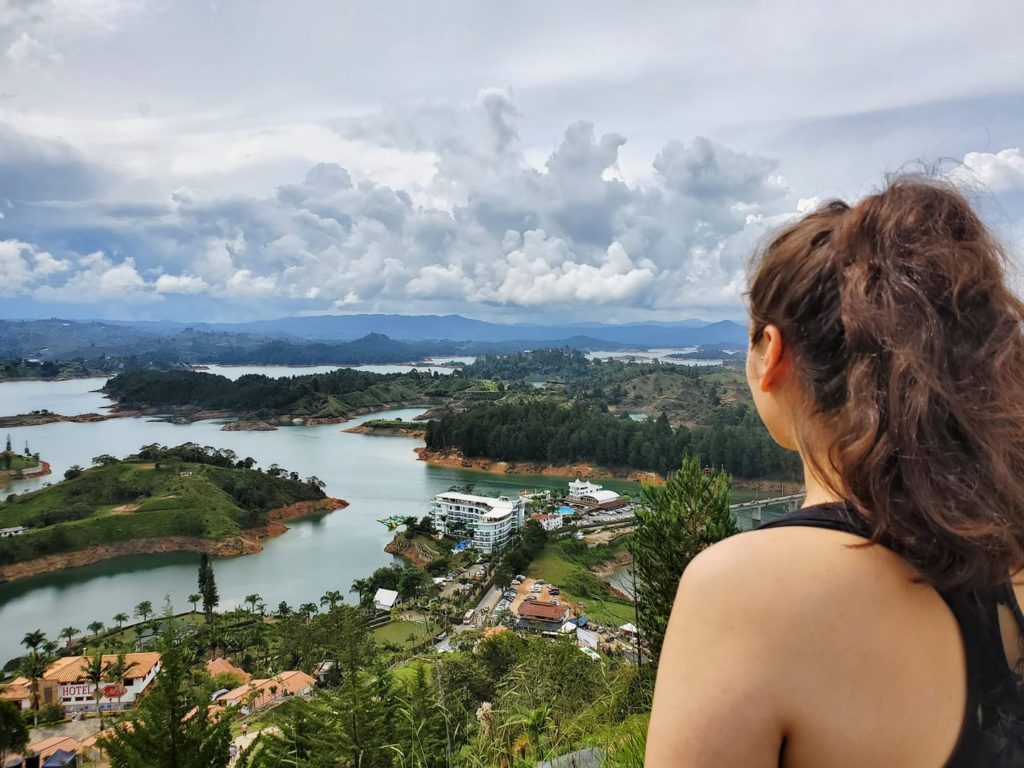 I cannot believe that 2019 is almost over, it seriously just flew by. Last year in 2018 I traveled so much and it was amazing, so of course I continued with my travels this year! This year, I was able to cross a new country off of my list and see more of the beautiful United States!
Every year, I take some time to reflect on how that year went; and this year I will continue the tradition of rounding up one photo per trip to hopefully inspire you to travel a little more! Enjoy!
Las Vegas, Nevada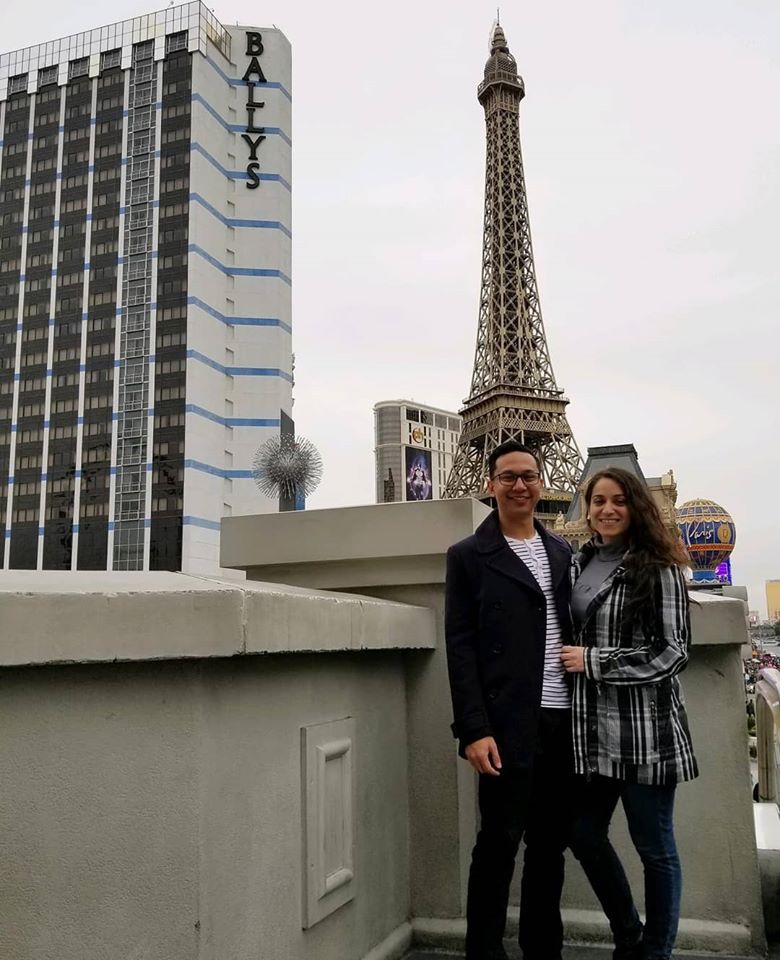 The first trip of 2019 started with a bang, at Las Vegas to celebrate multiple birthdays: my sister and my boyfriend!
Cancun, Mexico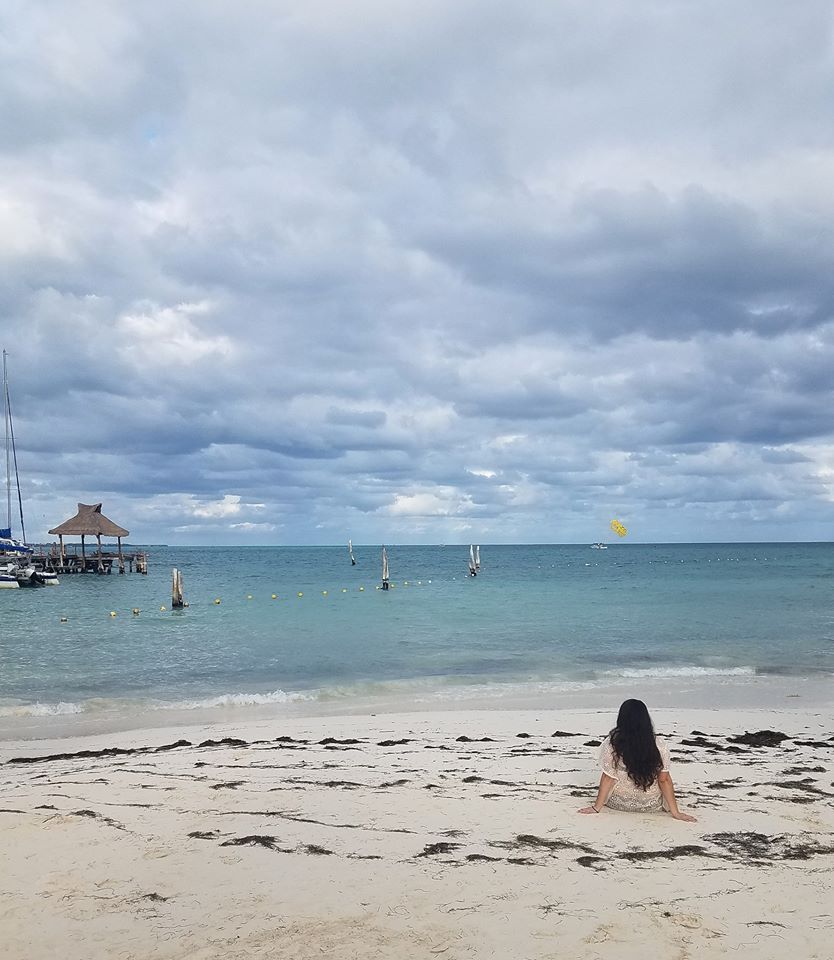 The next trip was a trip back to my parents' motherland: Mexico! I visited a new place, Cancun and fell completely in love with the ocean views!
Tulum, Mexico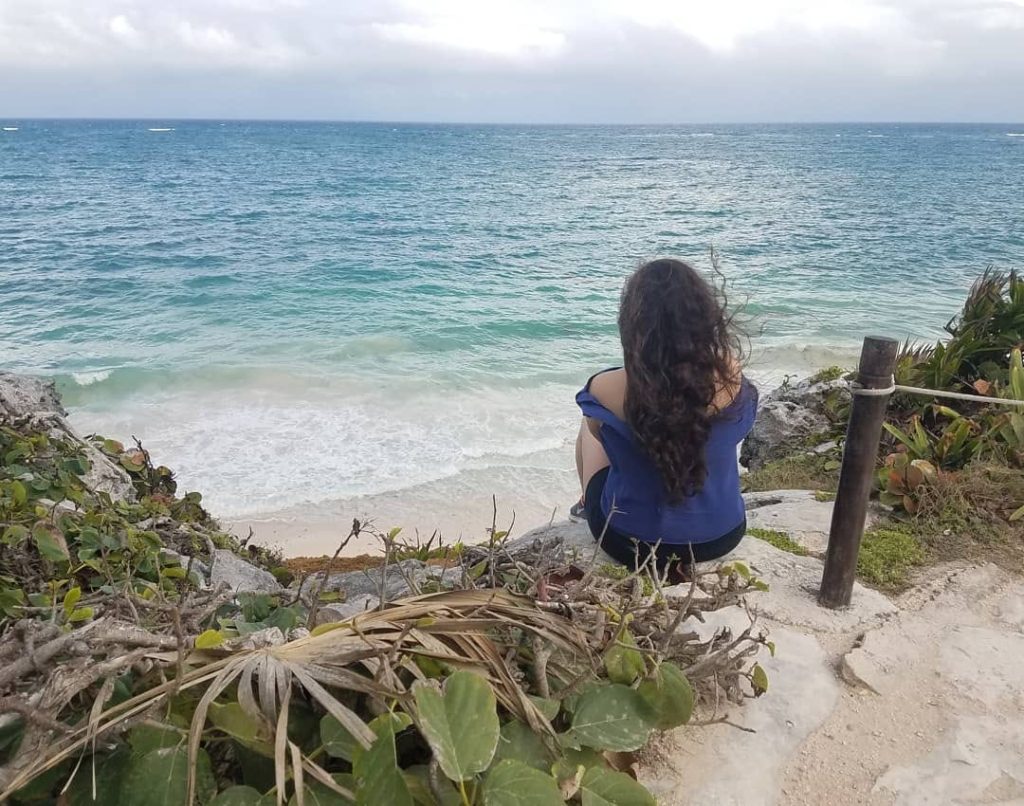 The best part about exploring Mexico is that with a car, you can check off several cities off of your travel bucket list. Tulum was the most beautiful to me because of the ruins and the ocean views.
Puerto Morelos, Mexico
I faced a huge fear in Mexico, in beautiful Puerto Morales (midway between Cancun and Tulum). Jumping into the Kin-Ha Cenote was terrifying but also a thrilling and beautiful experience! There is something so powerful about letting go. For those who don't know (like me), Google describes a cenote as a deep, water-filled sinkhole in limestone that is created when the roof of an underground cavern collapses.
Las Vegas, Nevada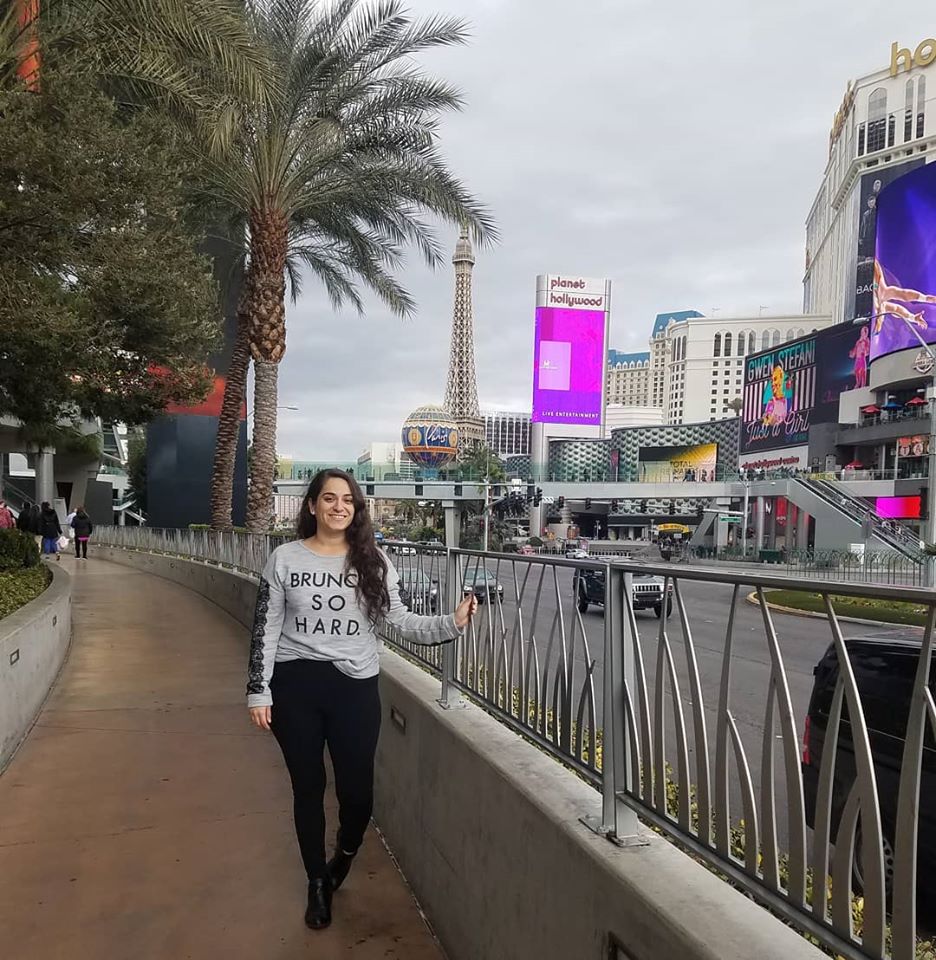 This year was a big year for Las Vegas, I returned twice! Every Vegas experience is different and this one consisted of unlimited mimosas and Lady Gaga concerts!
Dallas, Texas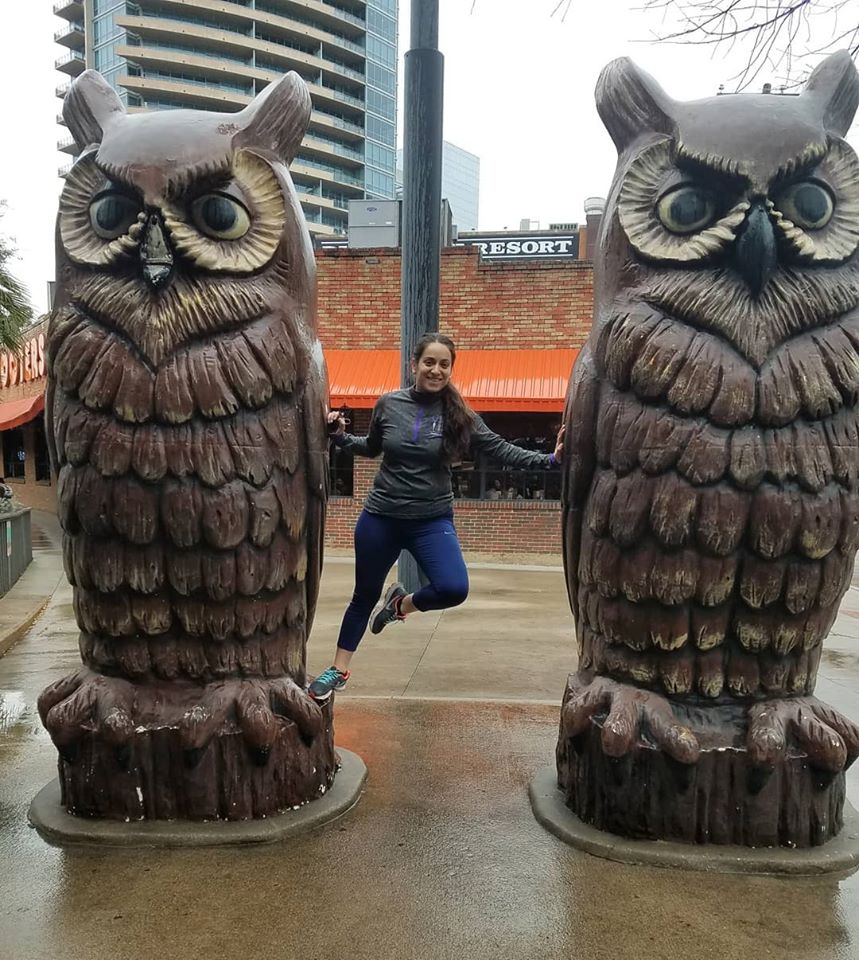 Dallas was a super fun trip where I got to run around the city in the rain exploring and stopping at different sculptures to take photos like this one right in front of Hooters!
Seattle, Washington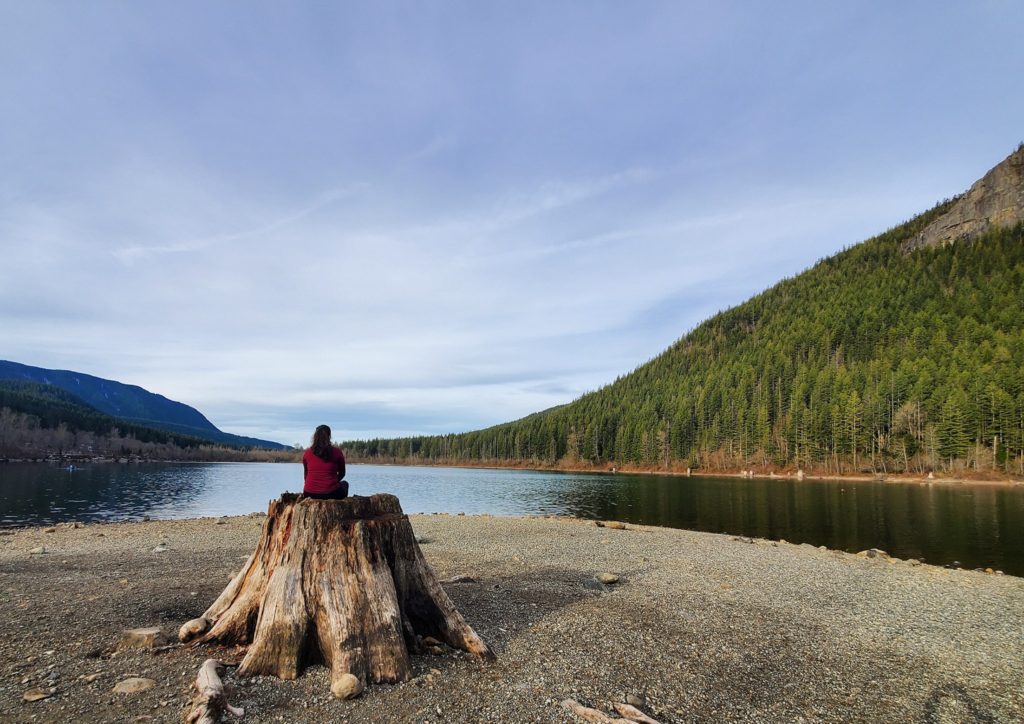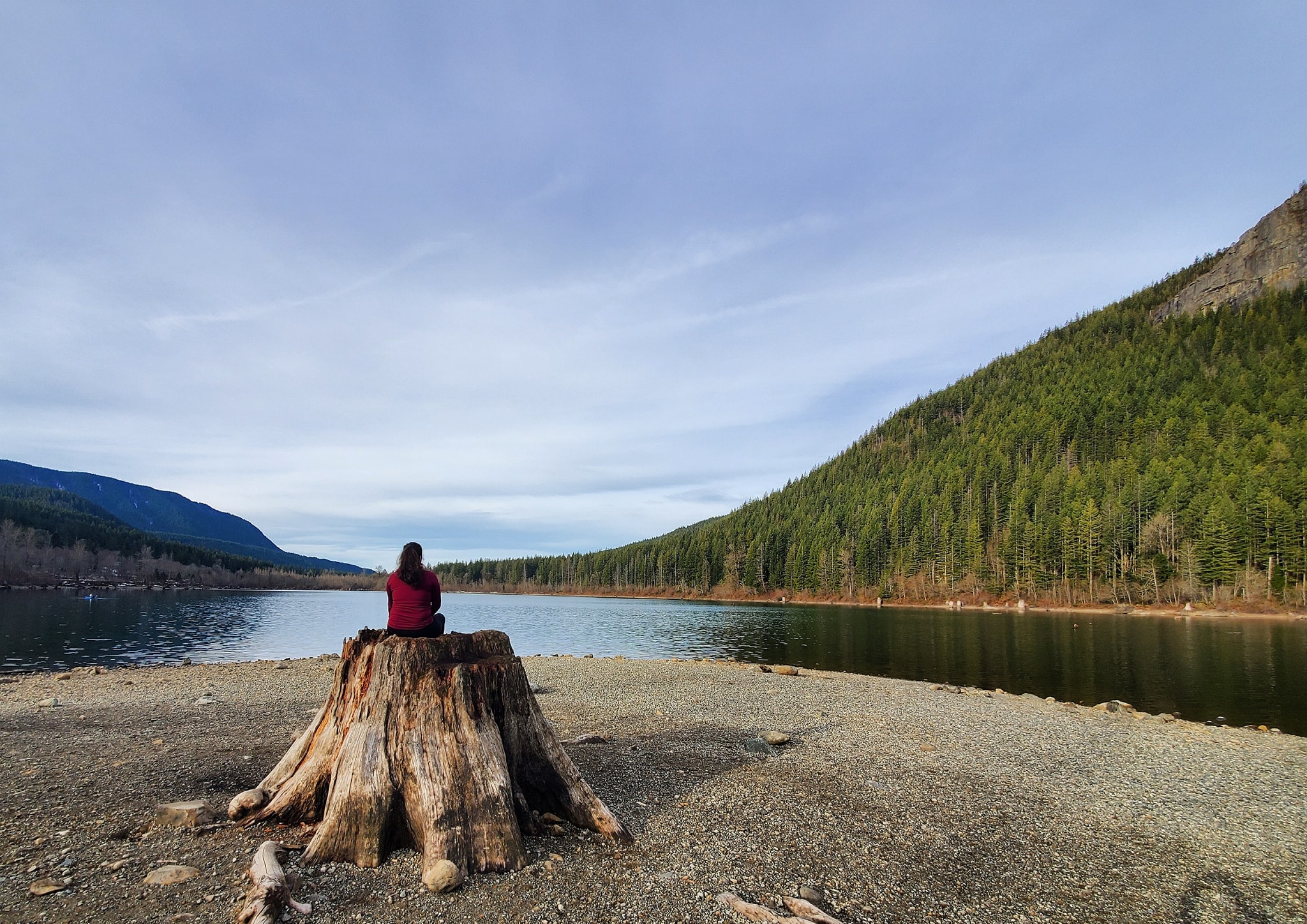 These views are only 40 minutes away from Seattle so if while exploring the city you decide you need to get away, then Rattlesnake Ledge may be the spot for you!
Rocky Point, Mexico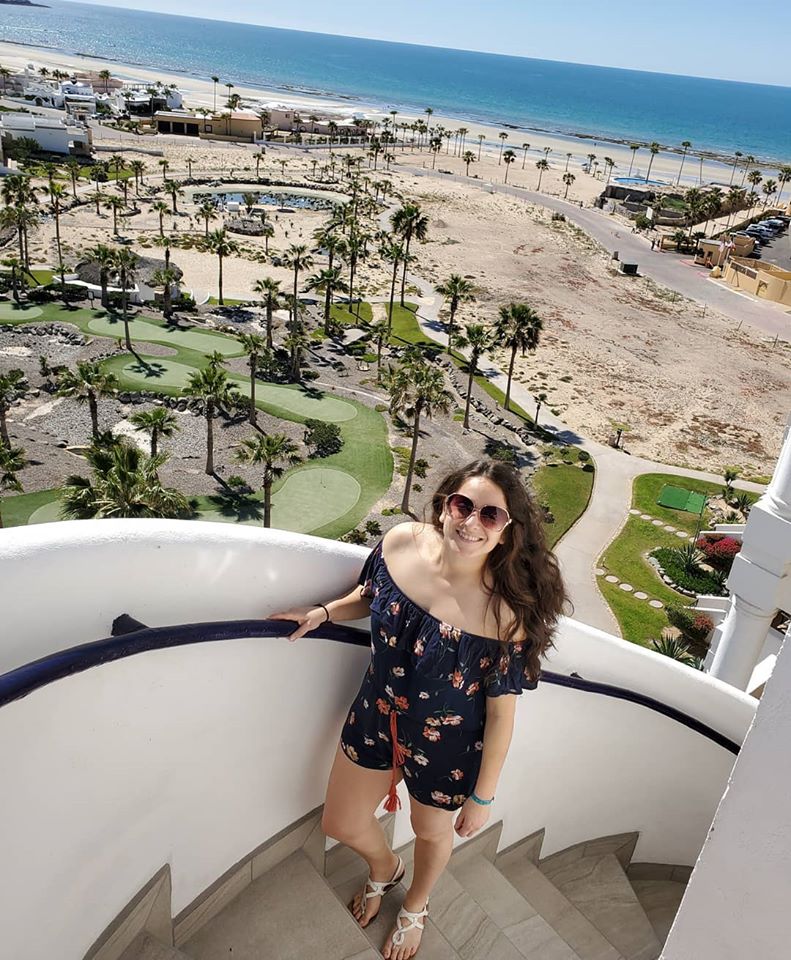 Another return to the parents' motherland was Rocky Point! Check out the Ultimate Rocky Point Bucket List here!
Hartford, Connecticut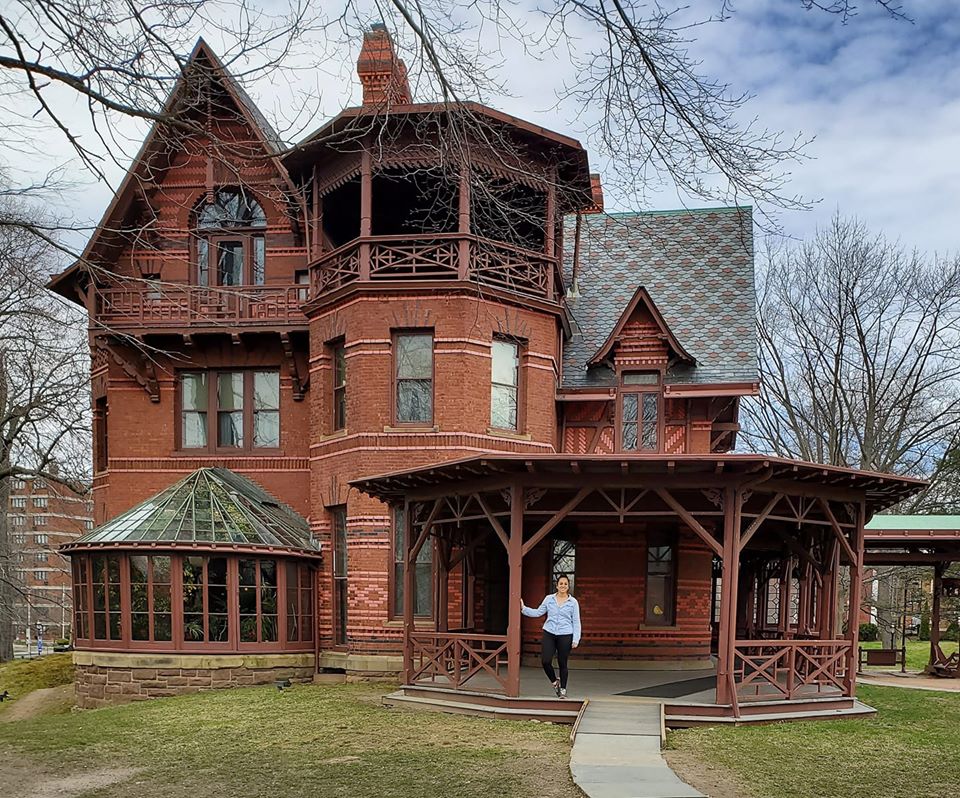 The first stop after I landed in Connecticut was of course grabbing some pizza (coming soon to a Foodie Friday near you!) but immediately after, I stopped by the official Mark Twain House! You all know who Mark Twain is, author of The Adventures of Huckleberry Finn and The Adventures of Tom Sawyer…but did you know he called Hartford home?
Cape Cod, Massachusetts
Herring Cove Beach, in Provincetown is a beach that is part of the National Seashore! It's a beautiful beach when the weather is overcast (like here) but I've heard it's even more beautiful in the summer.
Boston, Massachusetts
Words cannot fully express what I felt to witness such an amazing event but I will do my best. To see the best of the best participate in a sport that I love was surreal. These people running the Boston Marathon LOVE running and they're so good at it, and the spectators know it. The runners have to qualify to run this marathon, for women it means you have to run 26.2 miles in under 3.5 hours and for men it is under 3 hours which is so impressive! I got to see my running idols up close, I got to cheer for every single runner (it really does help them keep going, I should know since I almost quit during my first marathon lol), I got to soak in all of the excitement of the day, I got to see runners SMILING, I got to see people from all over the world, and I got to experience this with the ladies that I ran my first marathon with. I can't wait to come back next year and every year that I possibly can. It's just so different from any other race. I've never seen such amazing support from an audience. Boston is truly special. Add this to your bucket list.
Bogota, Colombia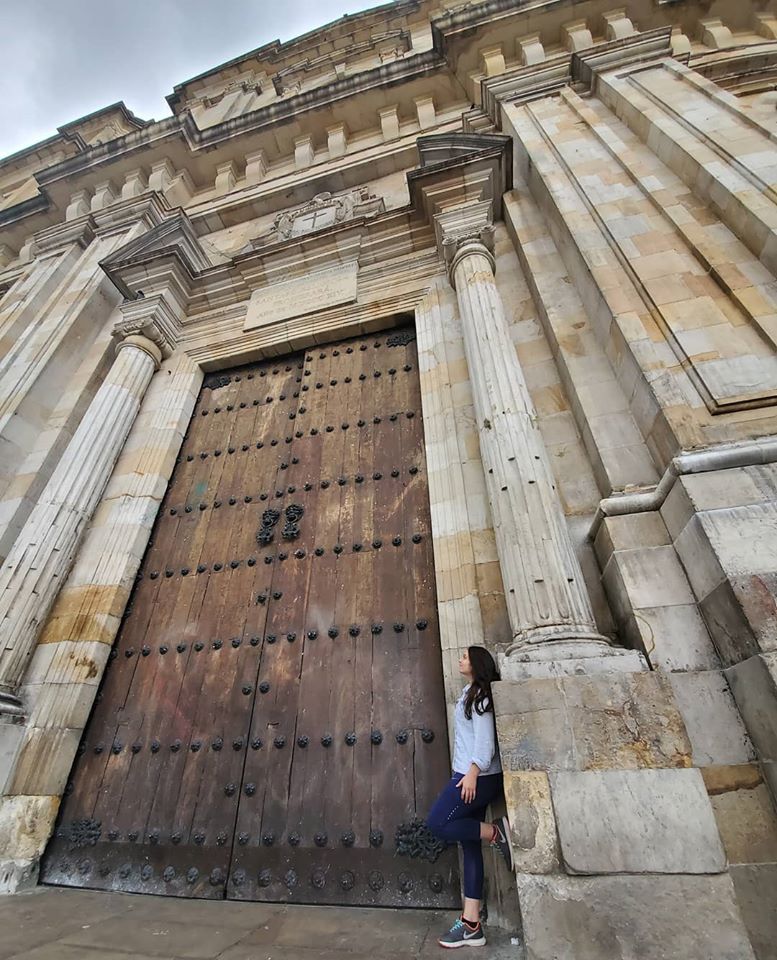 The first stop (after drinking Colombian soda and eating of course) was to check out the beautiful Primatial Cathedral of Bogotá! This cathedral is MASSIVE and beautiful (see photos and videos on my Bogota Instagram story)! It's the largest cathedral in Colombia and one of the biggest in South America! So excited to be reunited with my travel bestie who takes the best photos of me and gives me the best inspiration.
Medellin, Colombia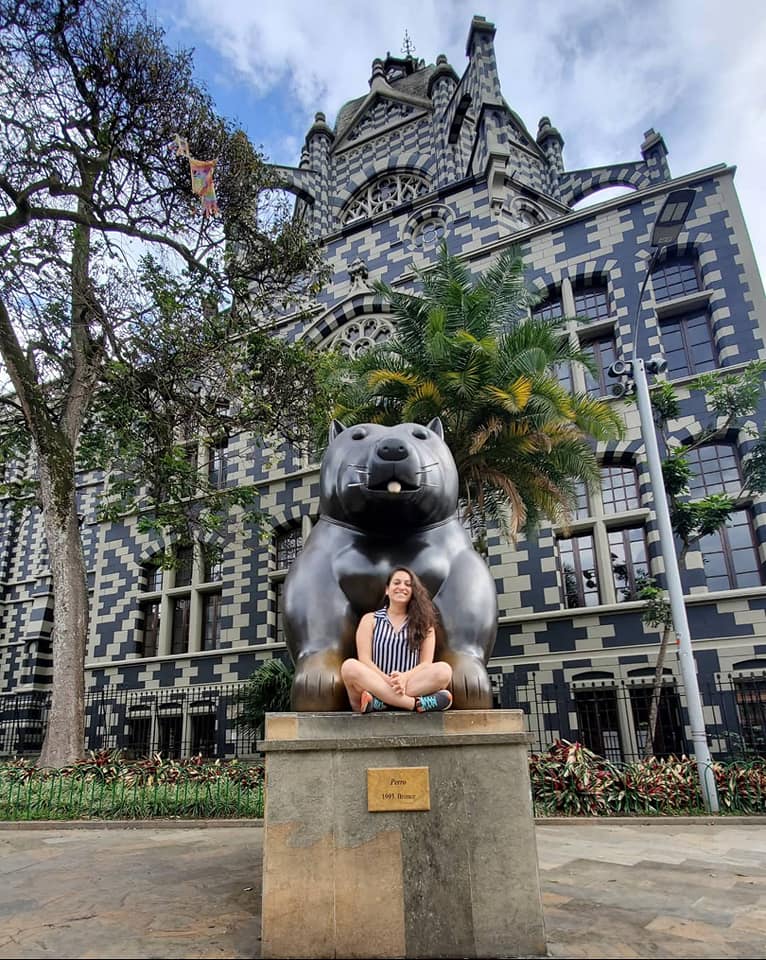 We made it to Medellin and one of the coolest places we saw was Botero Plaza, an area surrounding the Museum of Antioquia! I'll admit I added Botero Plaza to our itinerary because it looked cool and I didn't do much research but when we arrived, there were a ton of sculptures all over. These sculptures all had one thing in common: they were all pretty voluptuous.
Guatape, Colombia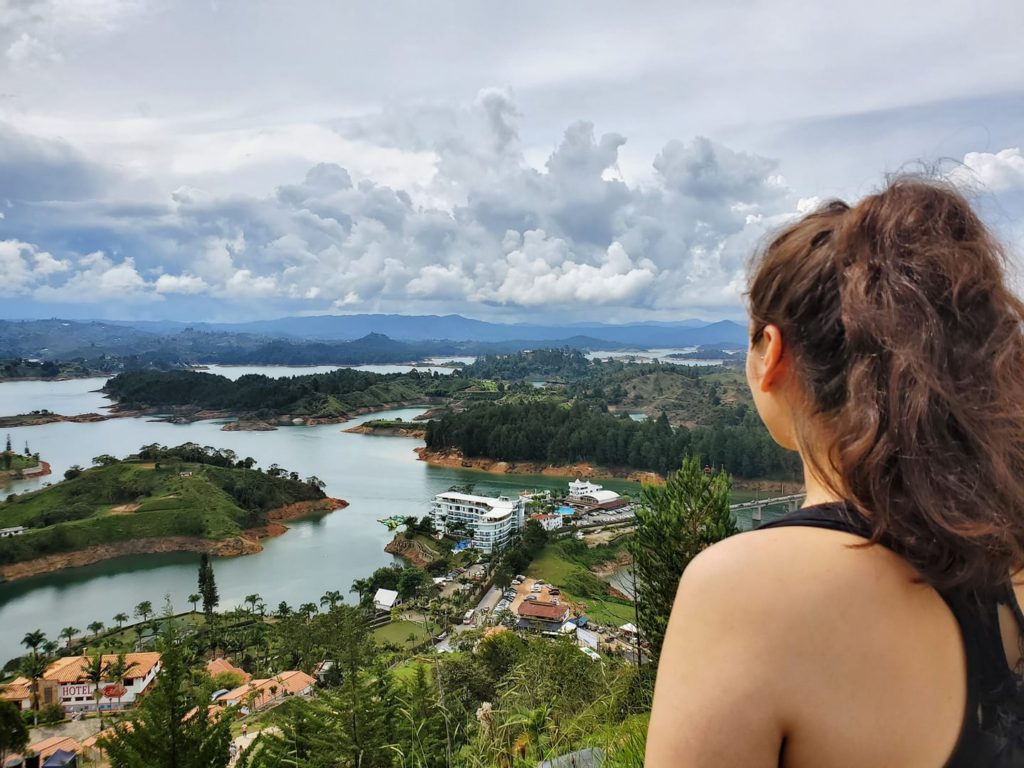 Made it to Guatape, a town Northeast of Medellin and it quickly became my favorite town! The best part is that a bus ticket to Guatape from Medellin is only about $5 USD one way! Guatape is known as Colombia's most colorful town (seriously check out my Guatape Instagram story) but what I loved the most about this location were the views offered by climbing the Rock of Guatape (La Piedra or El Peñol). To get these views, you have to climb 740 steps but it's so worth it! One thing I wasn't expecting was the drastic difference in climate between the cities in Colombia. Bogota was cool and rainy, Cartagena was super hot and humid, and Medellin/Guatape was breezy and a little humid (which curled the heck out of my hair lol). Out of all the places we visited in Colombia, I have officially decided to retire in Guatape and do you blame me!?
Cartagena, Colombia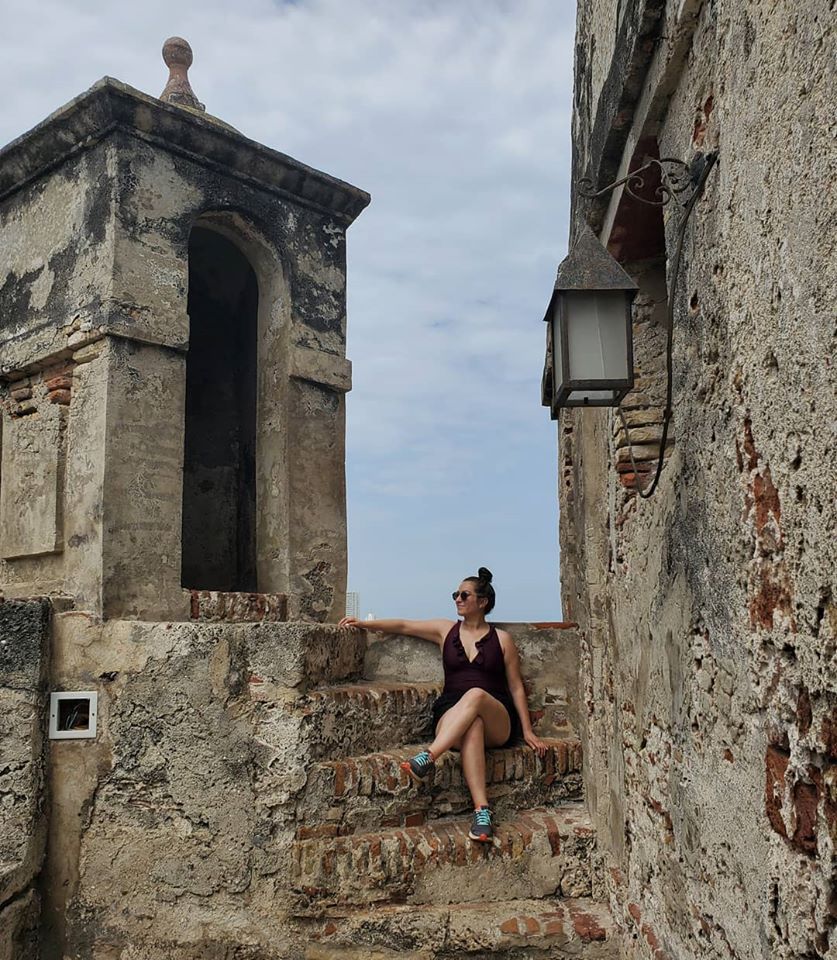 We made it to one of the most iconic (and touristy) places: El Castillo de San Felipe (San Felipe's Castle)! Cartagena is beautiful and full of history but also INCREDIBLY hot and humid so my biggest recommendation is to visit when the weather is better. When you do visit, make sure to check out the historic castle built by the Spanish. You can get a guided tour in several languages, audio tour, or walk through it yourself. Make sure to bring water because to make it to the many levels requires some effort. You can feel the history as you walk through the underground tunnels (which feels totally like a maze).
Portland, Maine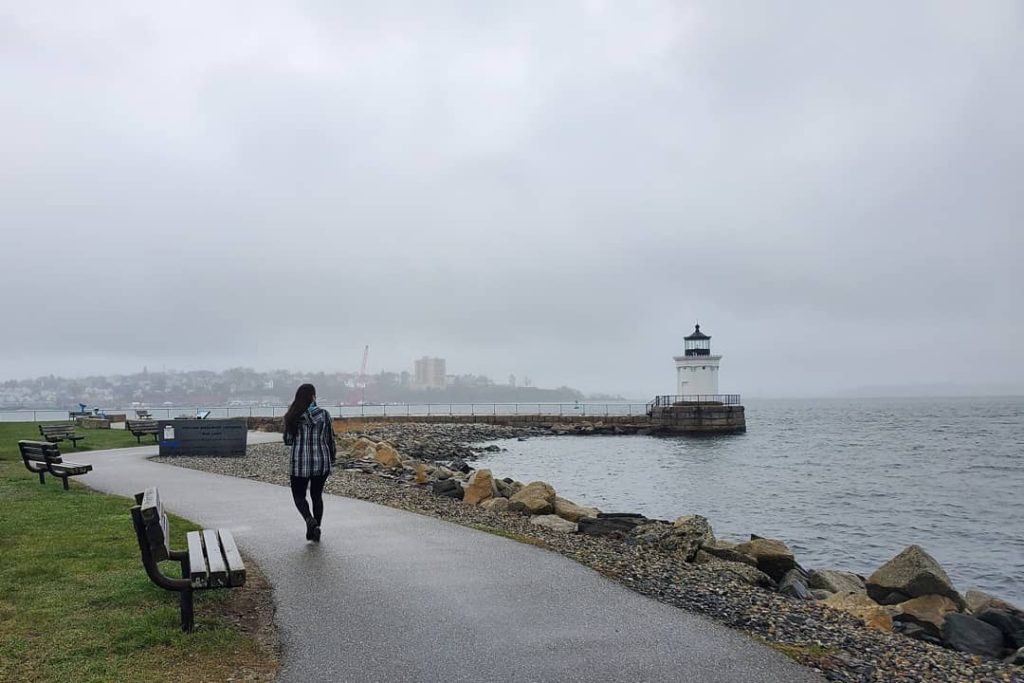 Y'all I am falling in love with Maine (even thought it's a lot colder than expected) lol. There are lighthouses everywhere, amazing breweries, and I'm literally planning on having a lobster roll everyday. Bug Light Park is a super cute spot if you like lighthouses, history, and endless views of the Atlantic Ocean! Who wants to join me on my next trip to Portland, Maine because I haven't event left and I already want to come back!!! Also the Uber drivers here have the best music and the best restaurant recommendations.
Flagstaff, Arizona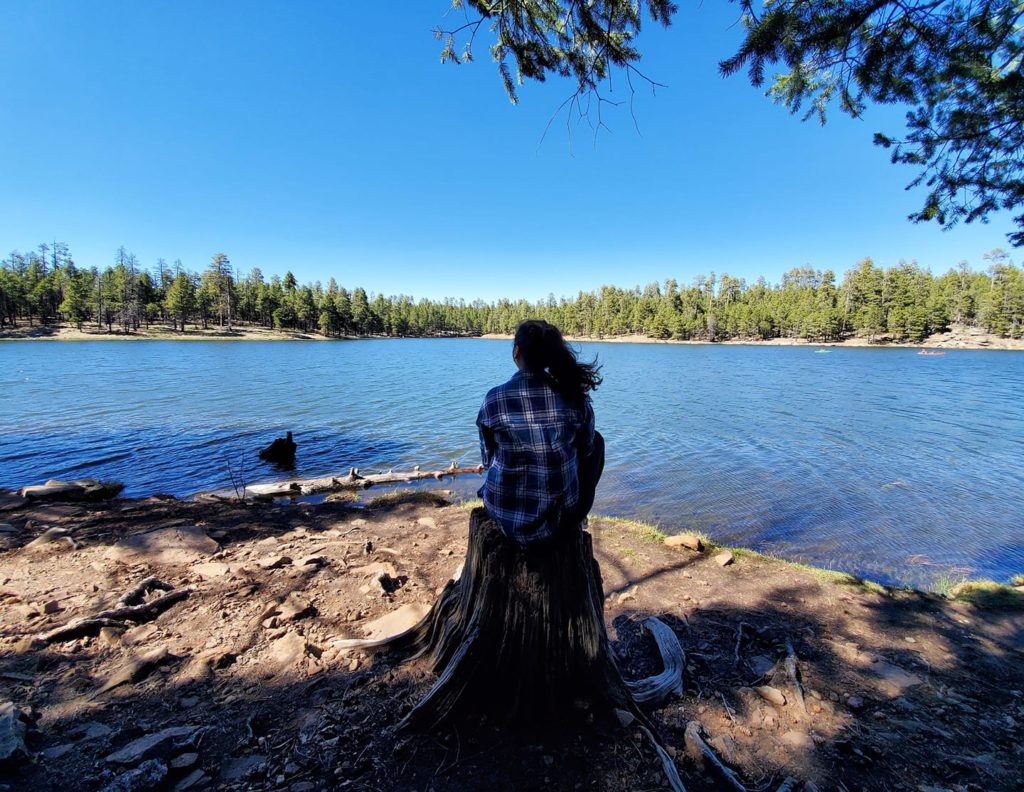 I love Arizona and I love talking about my state, especially the wondrous nature that we have just miles away from the city. Woods Canyon Lake is about 2 hours from Phoenix which makes it the perfect day trip or overnight trip! We camped in the most ideal area (campsite 32) that had this incredible view and we were only a short 5 minute drive to the lake (and the bathrooms, your girl is not a camper lol) where there were activities such as fishing, kayaking, and hiking!
Palm Beach, Florida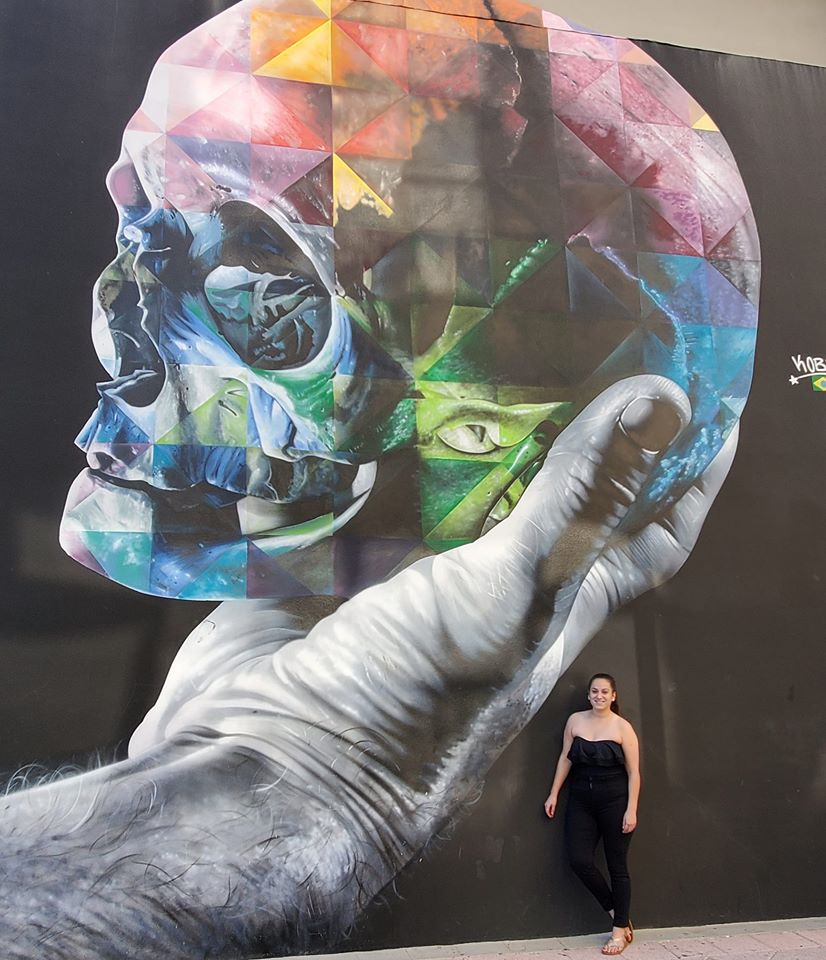 I loved the beach at Palm Beach, Florida and the street art on Clematis street!
Denver, Colorado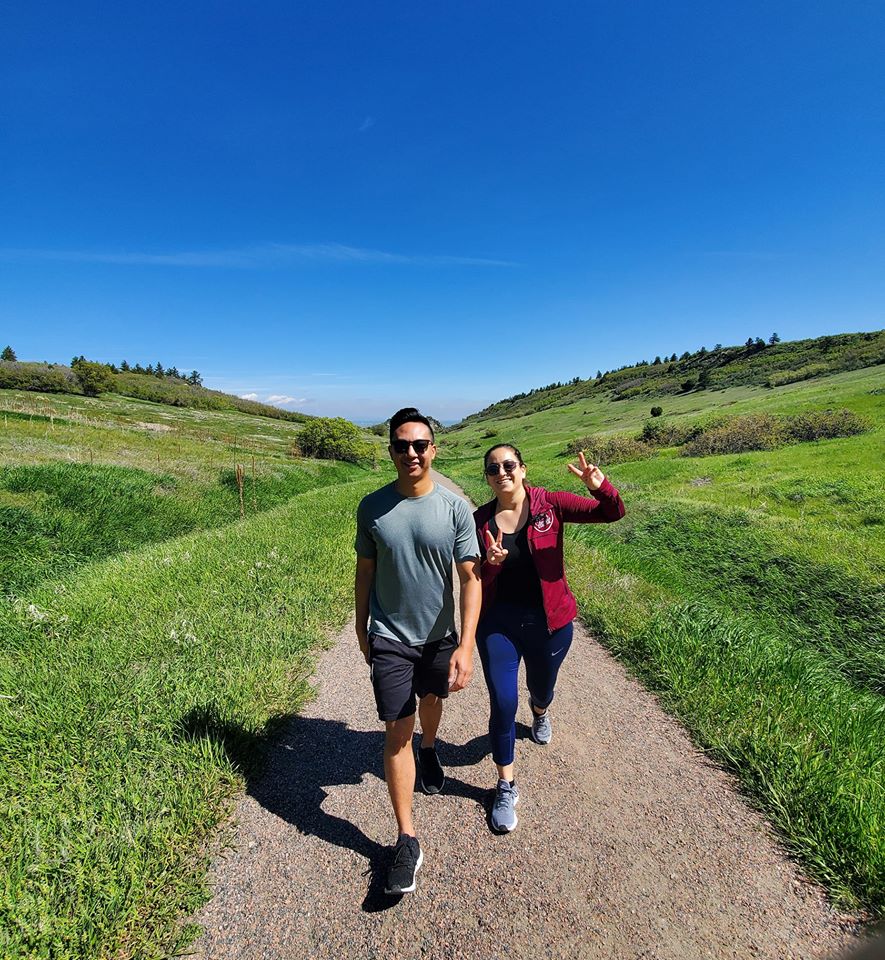 My friend brought us to an amazing area with the prettiest trails to hike and I can't wait to go back! Roxborough State Park in Colorado needs to be added to your bucket list! It's about 35 minutes from Denver, has the best views (check out my Denver Instagram story and stay tuned for a blog post), and is not super busy so you feel 100% in nature! 
Fort Collins, Colorado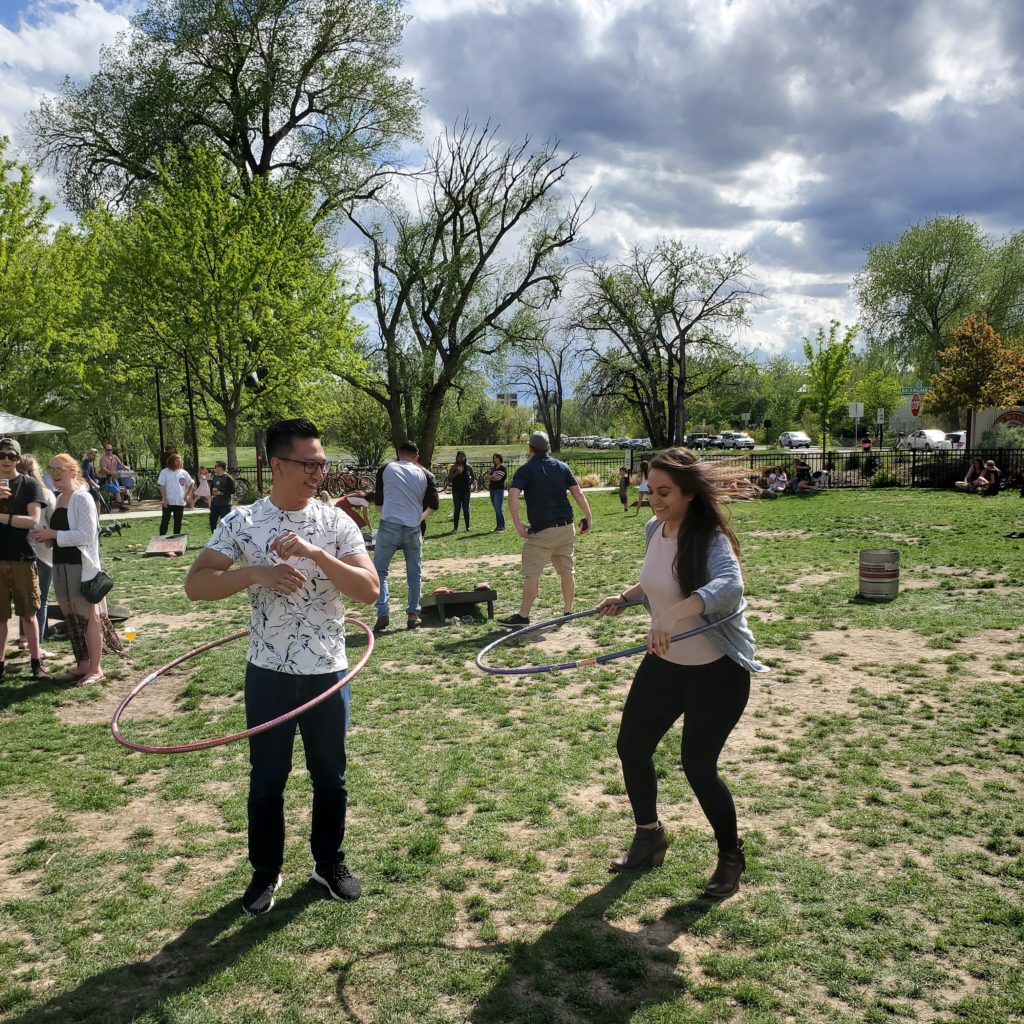 Fort Collins is the place to go if you love beer because New Belgium Brewing Company calls this place home!
Los Angeles, California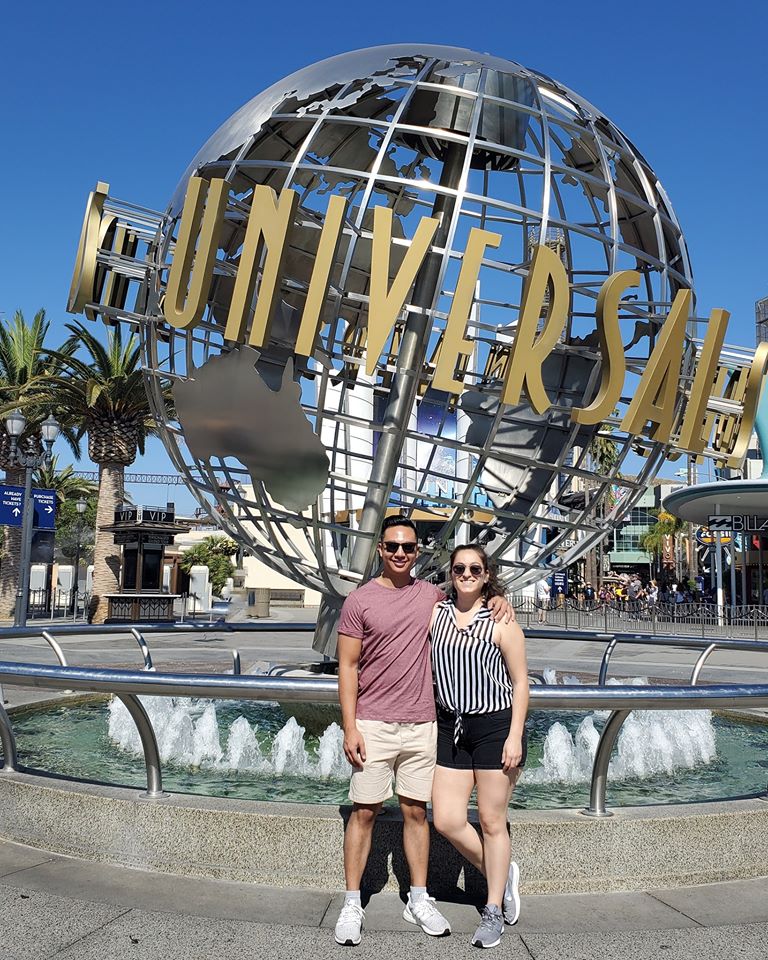 Los Angeles has so much going on and I particularly love the theme parks! Check out some fun tips here to help you prepare for a visit!
Long Beach, California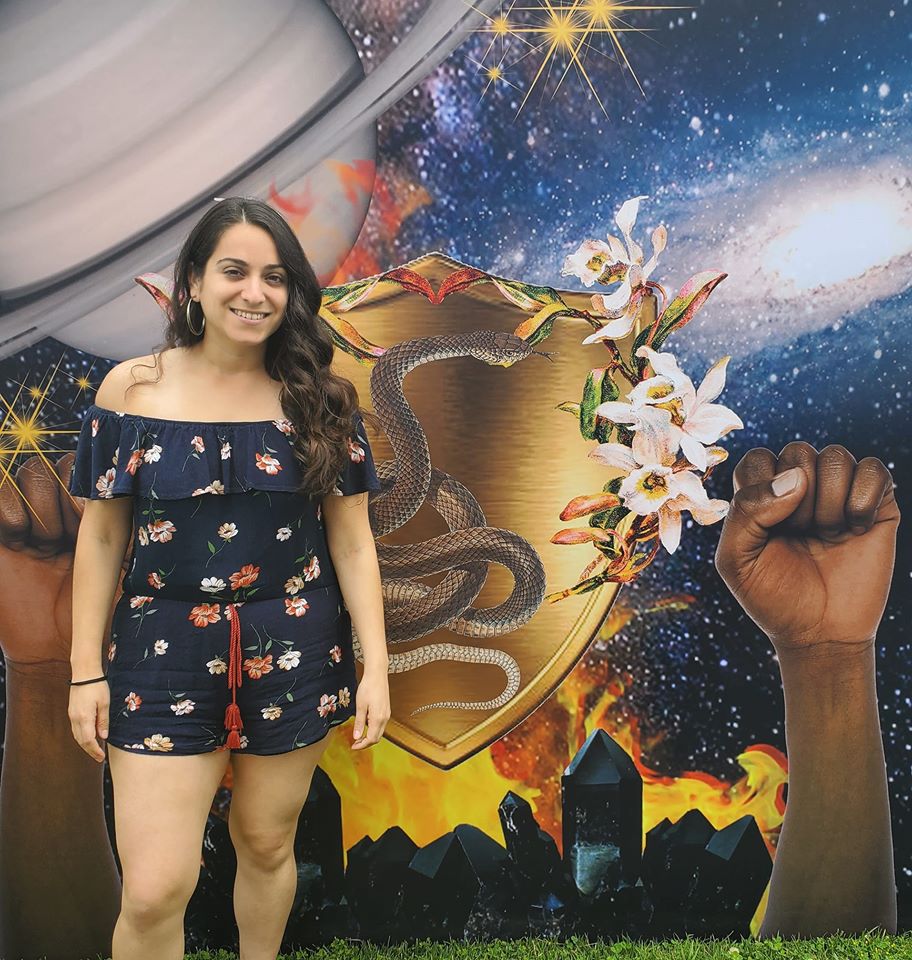 Long Beach is the home for the #WeAllGrow Latina Summit which is one of the best blogger conferences I've ever been to! Check out 19 Of My Favorite Inspirational Quotes to learn more about the incredible women that attend this conference!
Sedona, Arizona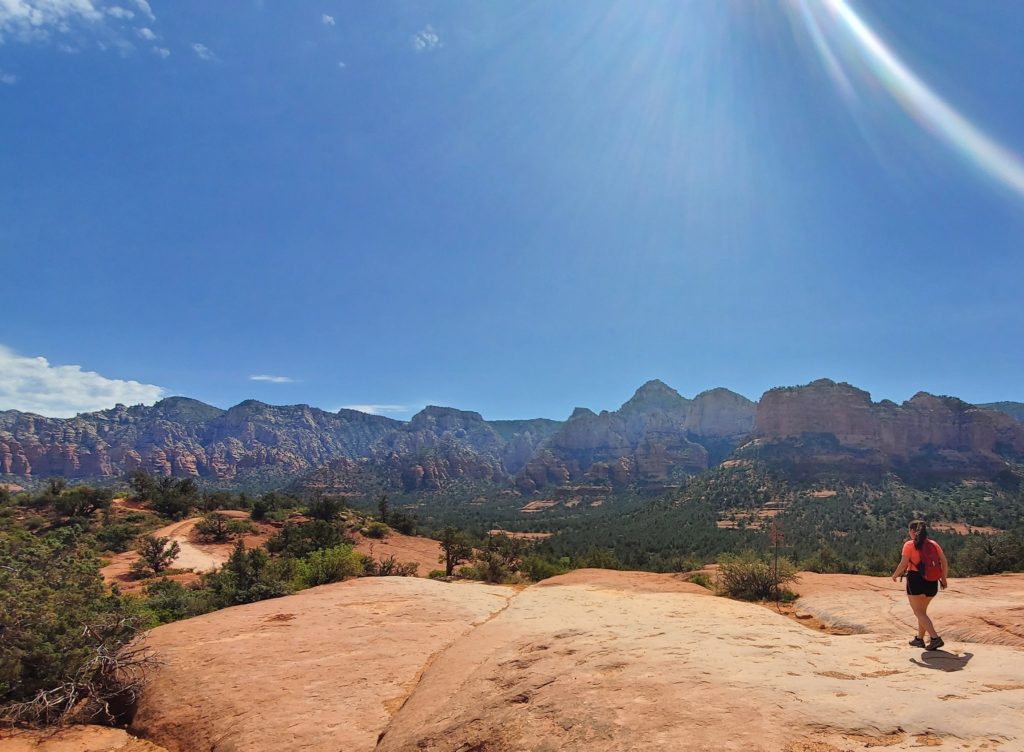 I love Sedona because it's an easy road trip friendly destination from Phoenix, the weather is much cooler, the views of the red rocks are beautiful, and the running trails are perfect for morning runs!
Clarkdale, Arizona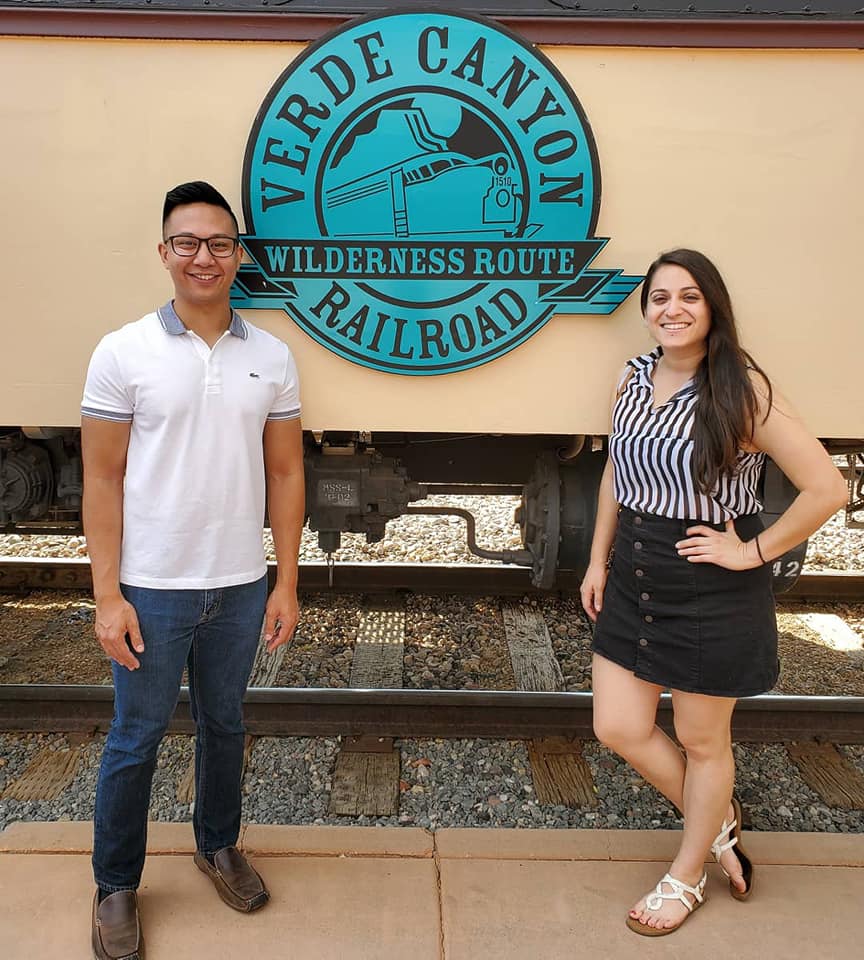 I still can't believe I went on a scenic train ride this weekend!!! Appreciation post to this stud for surprising me ❤ and for always taking the best photos of me for the blog (even though the photos he has on his phone are way too zoomed in on my face lol). If you've never been on a train ride before, I highly recommend Verde Canyon Rail because the views are astounding and you are able to walk around in the fresh air with a drink in your hand!
Los Angeles, California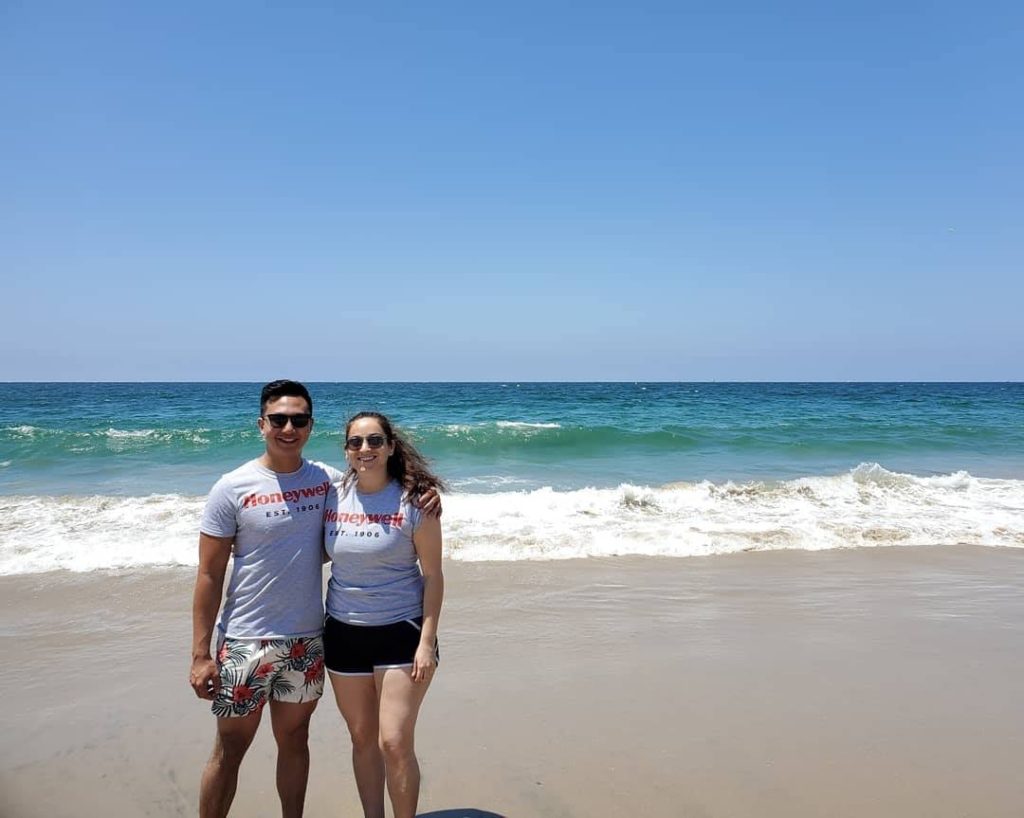 I love Los Angeles so much that I returned for a second time to enjoy some beach time with this cutie!
Roseville, Minnesota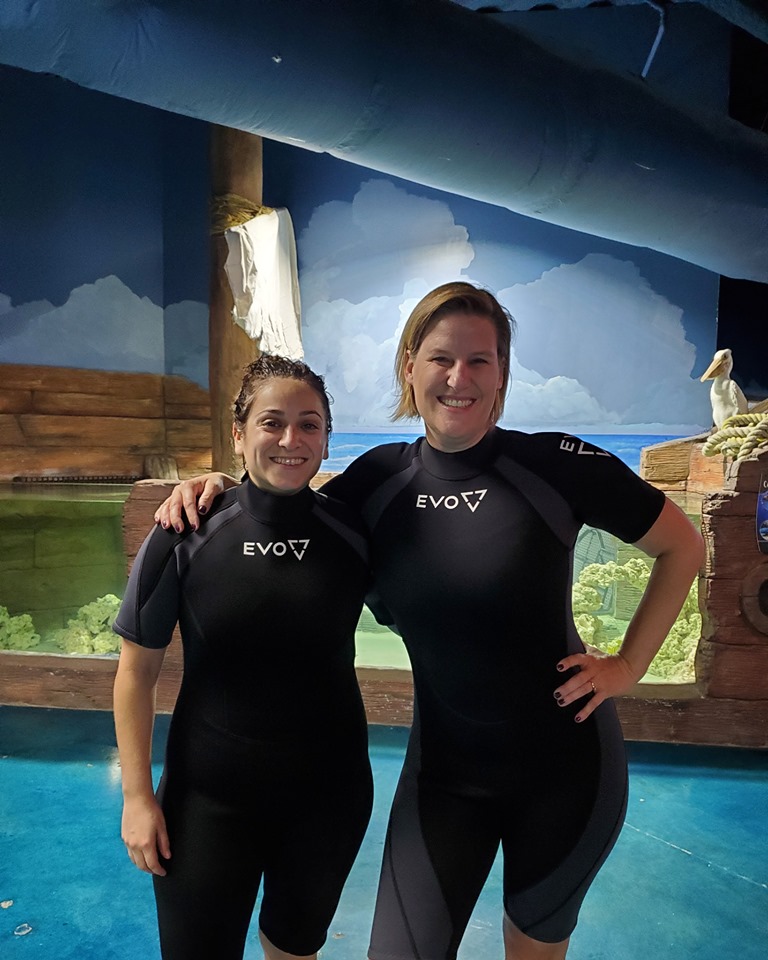 Ever since I could remember, I have always wanted to go scuba diving and snorkeling because that is what 'cool' people in the movies. Once I grew up and finally had the time and funds to cross off snorkeling from my bucket list, I was met with another obstacle: fear. Snorkeling can be pretty scary because humans are not meant to breathe underwater and the ocean is so vast which just multiplies this fear for me. Lucky for me (and for others who feel this way), there is a way to cross off this epic item from your bucket list and it all starts at SeaQuest in Roseville, Minnesota. Check out my full experience here!
Minneapolis, Minnesota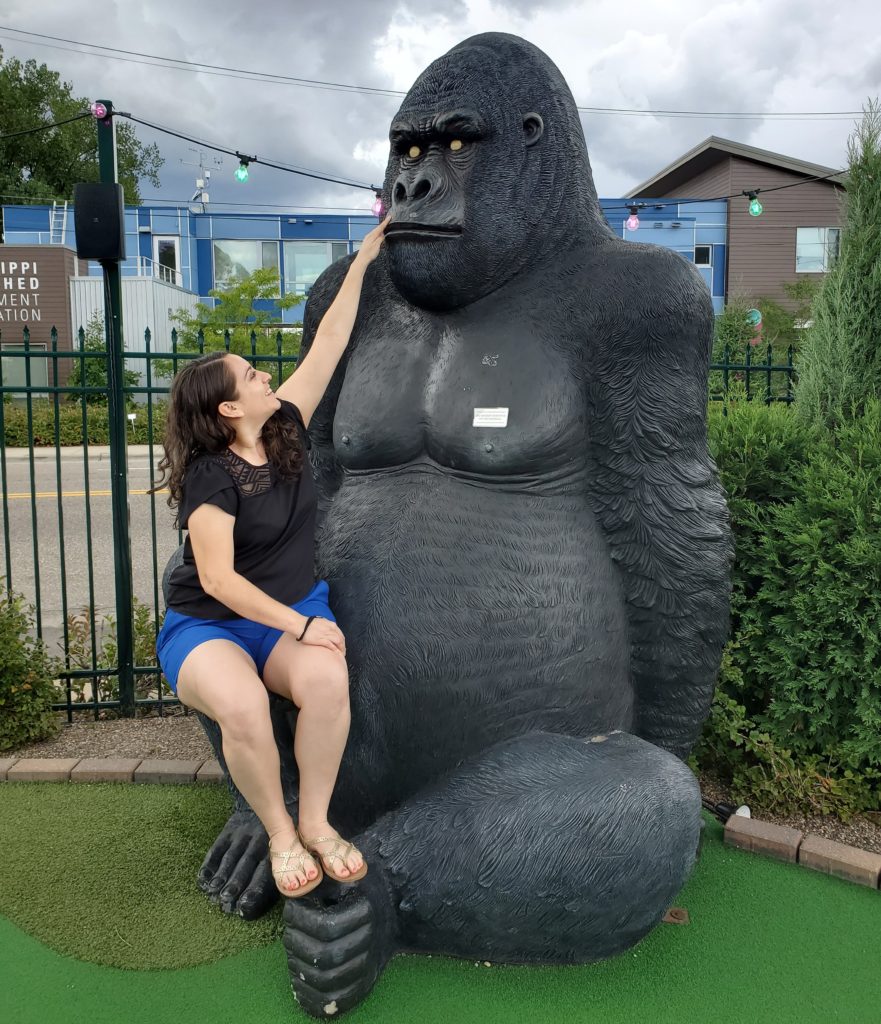 "What is happening here…?" is the question that kept running through my mind as I walked into what I have decided to proclaim The Most Interesting Restaurant/Bar in Minnesota!
What does a ferris wheel, mini golf, incredible cocktails, a gorilla statue, and delicious food have in common? If you ever find yourself in Minneapolis, you'll realize that you can find all of this at Betty Dangers Country Club, the most interesting restaurant in Minnesota. Check out all of the reasons why this restaurant needs to be your go-to spot for date night, girls nights out, family time, friend reunions, and literally any and all occasions! Check out my full review here!
Saint Paul, Minnesota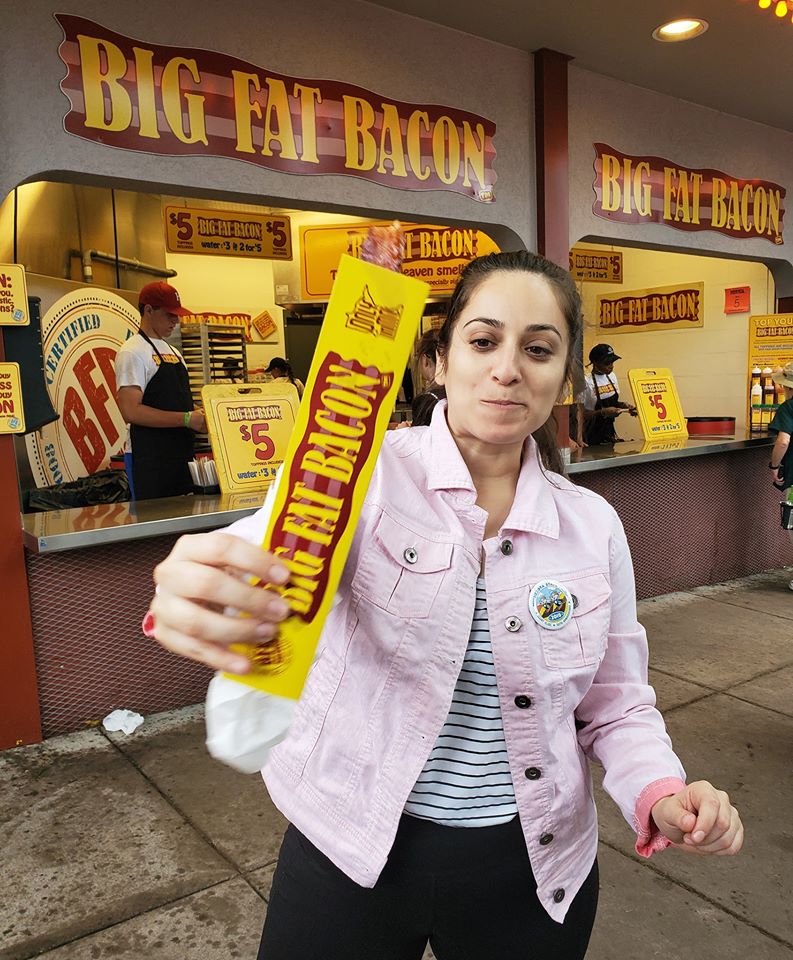 I had the incredible opportunity to fly to beautiful Minnesota and check out one of their most popular events, the Minnesota State Fair. After checking out the MN State Fair, I have come to realize what is the most important thing about fairs: THE FOOD and the Minnesota State Fair does not play. Check out my full experience here!
Sequoia National Park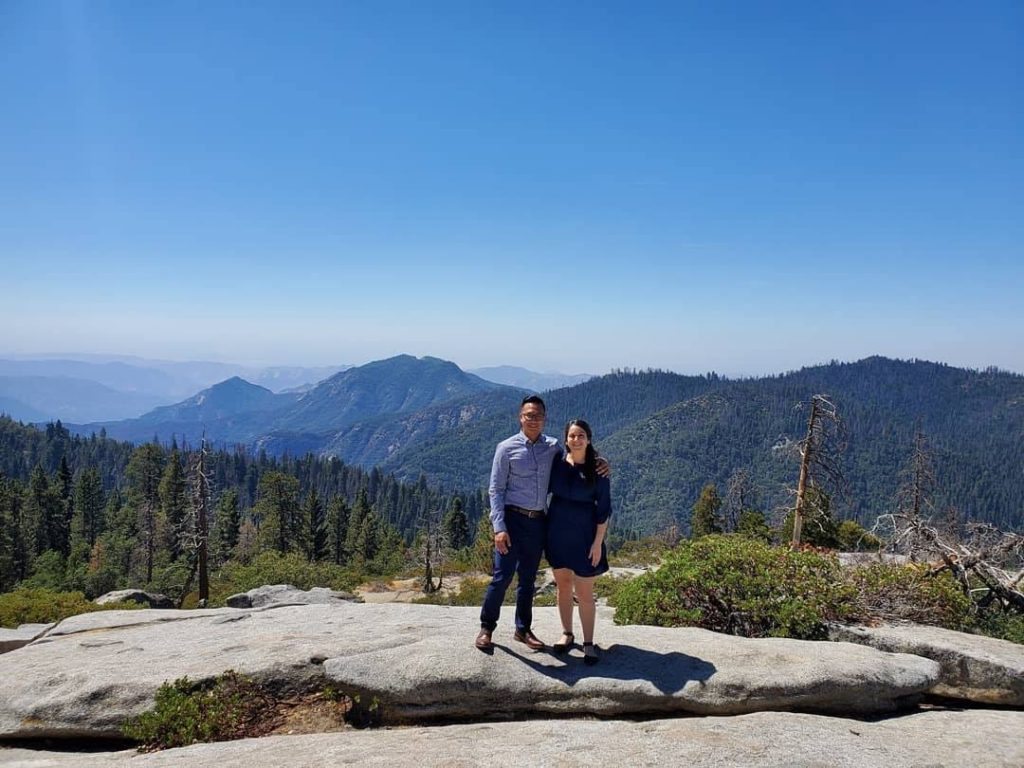 Sequioa National Park is a beautiful location for weddings or hikes and I highly recommdn a trip here! Beetle Rock looks down at the Sierra Nevada Mountains and offers INCREDIBLE views. 
Sequoia National Forest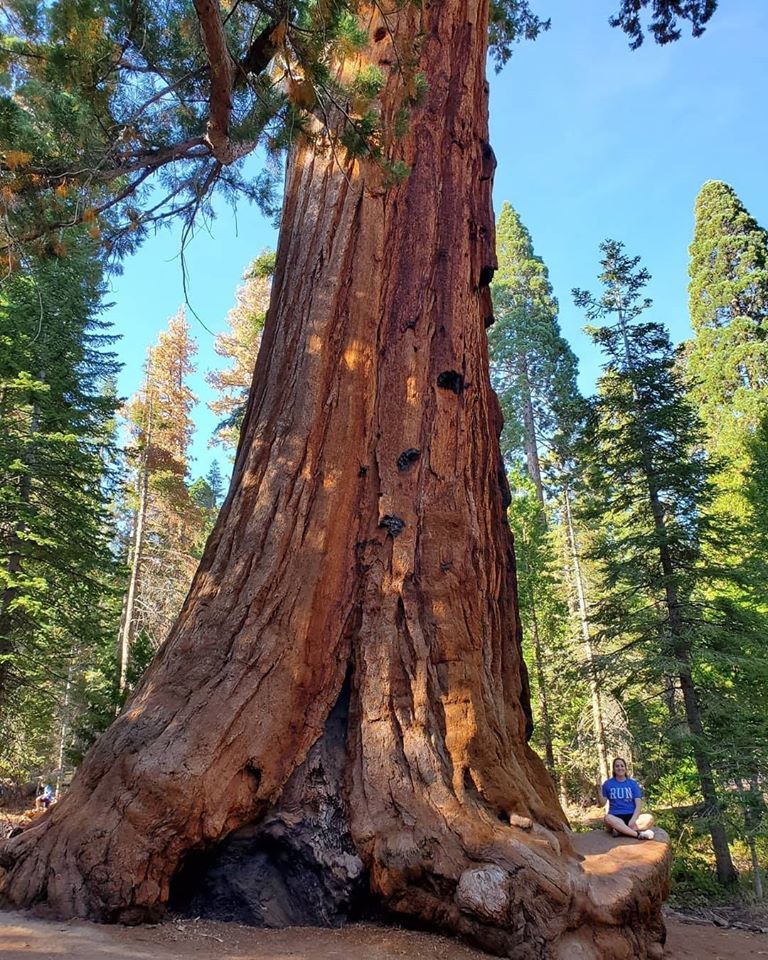 Sequoia National Forest has the tallest trees I have ever seen and it is such a nice feeling to immerse yourself in nature.
Anaheim, California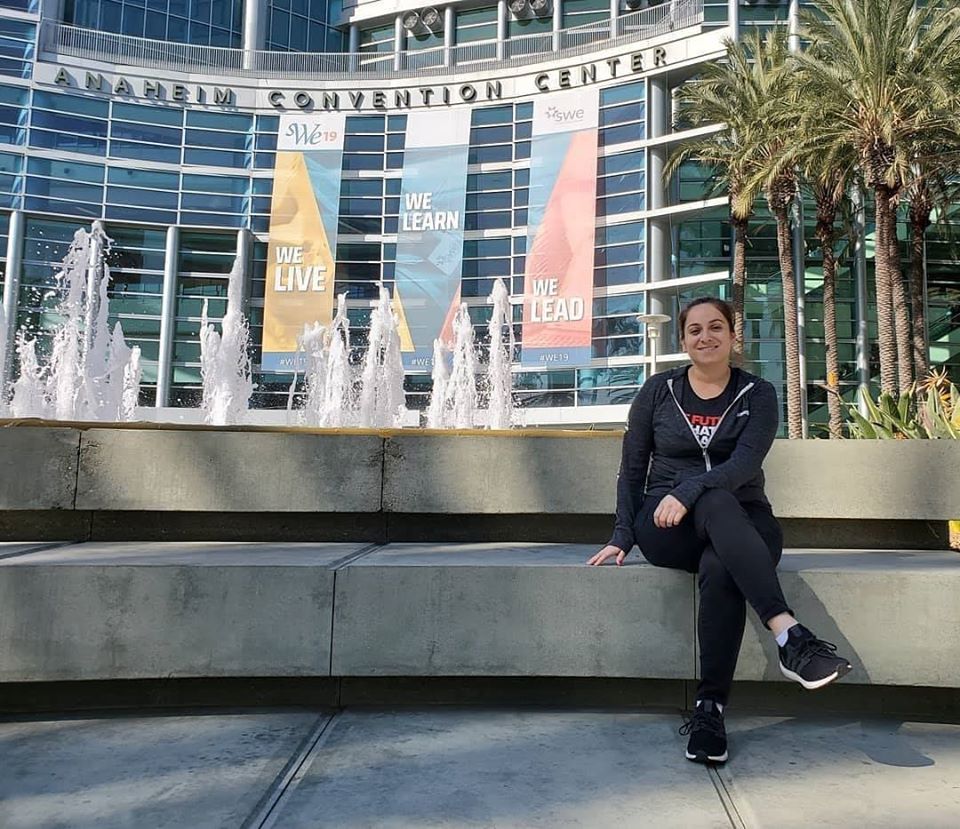 I had such a blast walking around the Anaheim Convention Center (the largest exhibit space in the West Coast btw) and running into old friends! Stay tuned as I feature Anaheim this week because I did manage to get some exploring in while I was working. 
Tucson, AZ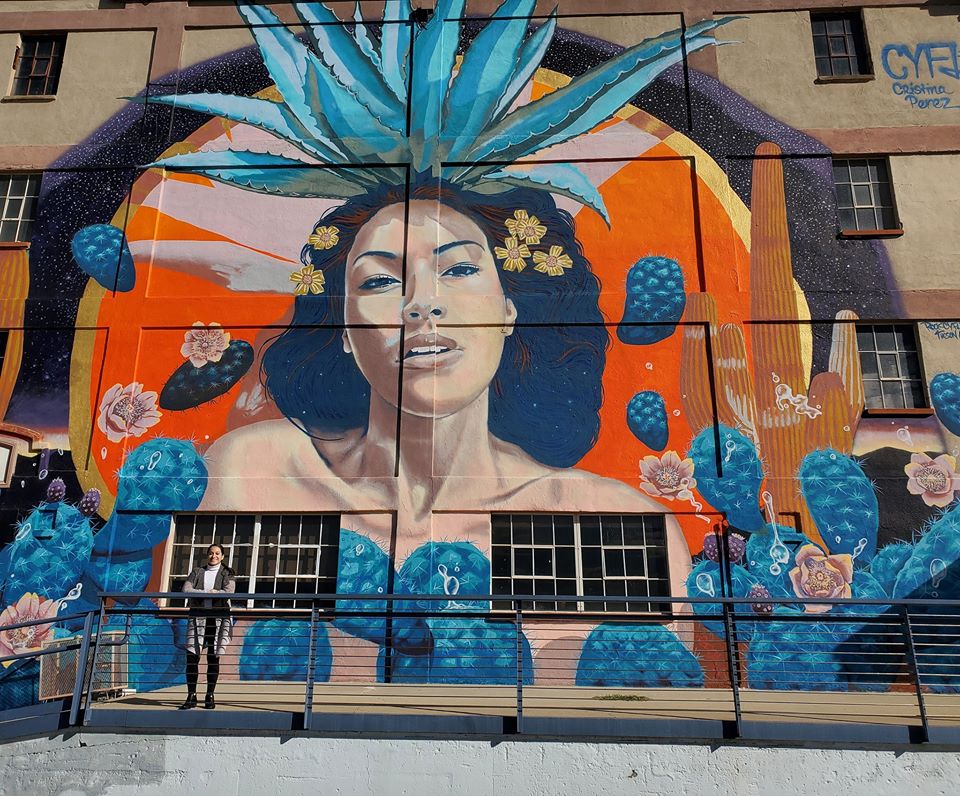 I am a huge fan of Tucson, and do you blame me….I lived there for four years! The food is amazing, the nature is incredible, and the street art is like no other! Check out my favorite murals in Tucson here.
Salt Lake City, Utah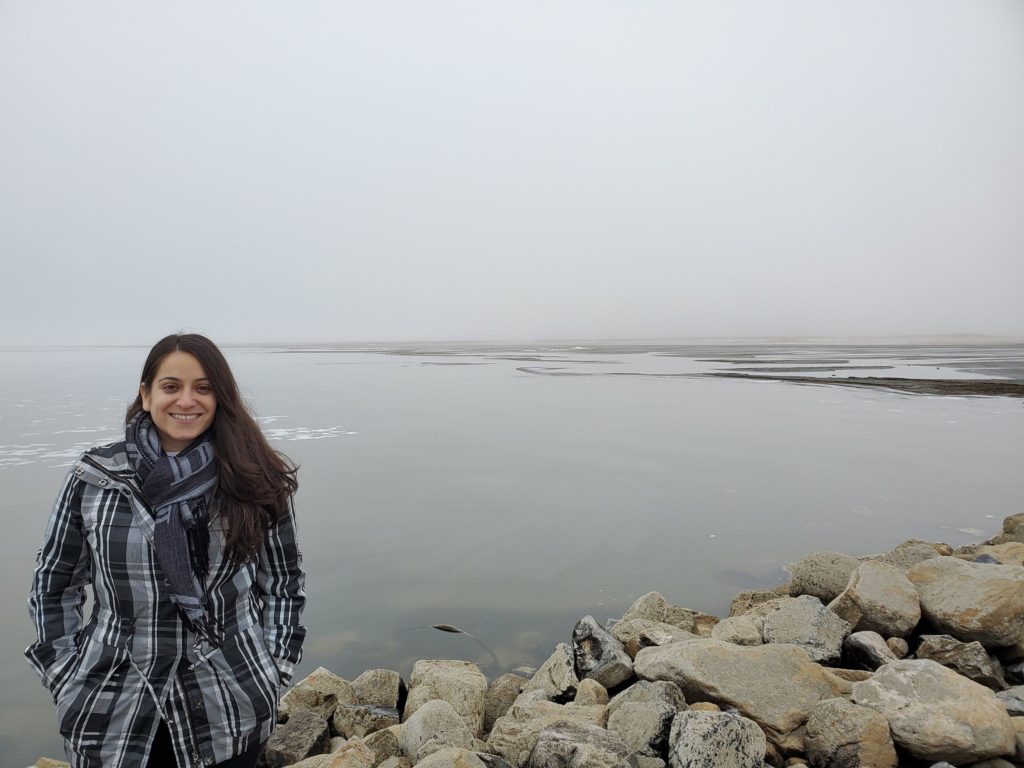 My boyfriend told me there's no way we could plan a trip to Salt Lake City and not check out THE SALT LAKE so that's what we did! The views were seriously surreal because the Salt Lake is so large but also because of the fog we encountered! It felt like we were on another planet.
---
Thanks for reading and for following my adventures, it truly does mean a lot to have you all here. I hope this post inspires you to travel, inspires you to learn a little more about different places, and inspires you to start your own bucket list!
Thank you all for reading, and stay enthusiastic! 🙂
Feel free to follow the adventure on social media
Facebook / Instagram / Twitter / Youtube
-Maira