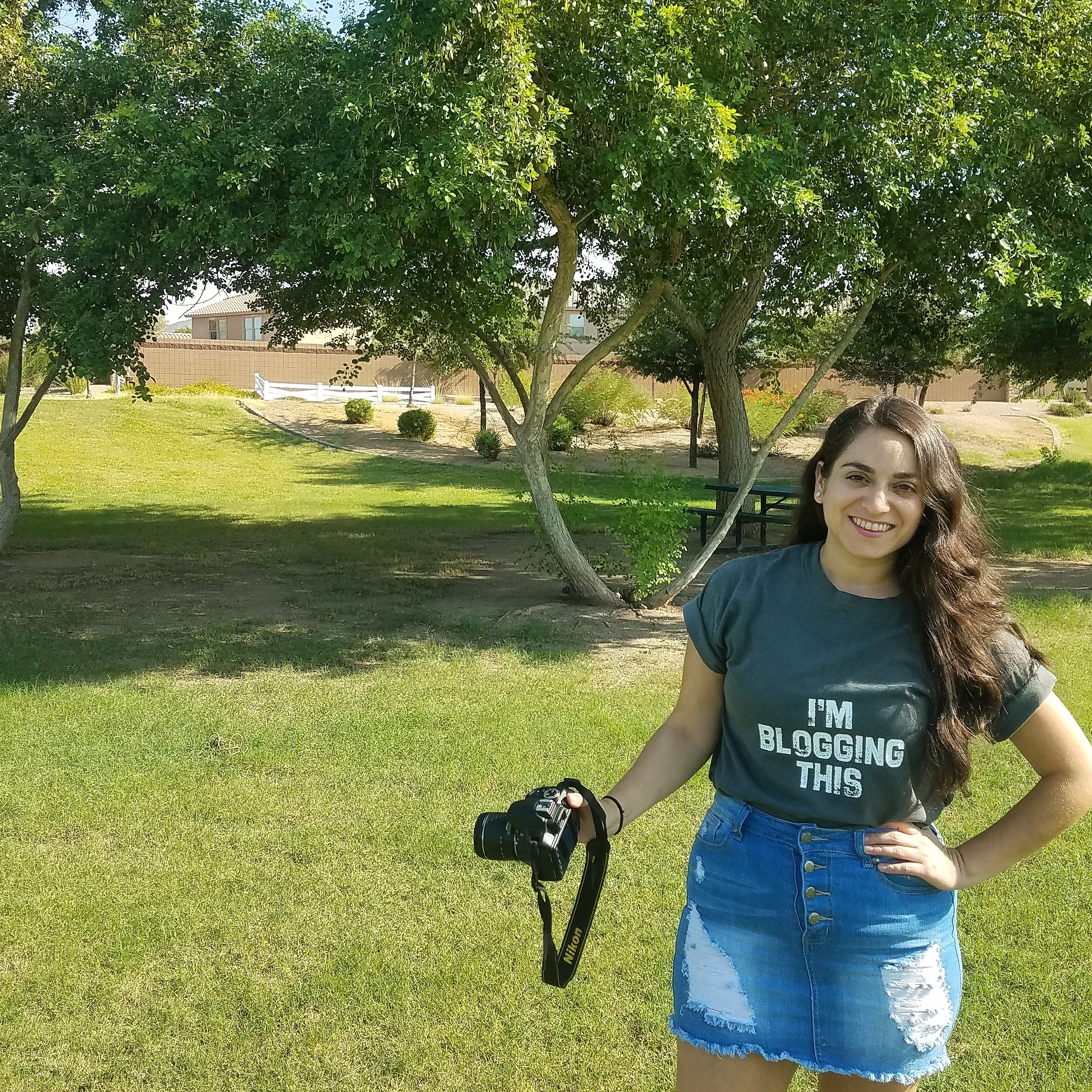 Three years ago, on this very day, I decided to take the plunge and start Enthusiastic About Life. We are three years old y'all, officially toddlers! So much has happened since then, but the best part about being on this blogging journey has definitely been all of the incredible people I've met. Everything that I do in my life, whether it is volunteering, mentoring, working, blogging…all have one thing in common: community. Everywhere I go, I choose to surround myself with amazing people that make all of the time and effort completely worth it.
The first year of the blog, I had a very dramatic photoshoot with champagne (check it out here!), the second year I took a moment to reflect on my own, and this year I've decided to publicly share my reasons for starting this blog and to also highlight my blogger friends. These blogger friends are the ones who I turn to whenever I feel down, whenever I feel excited, or whenever I feel any sort of way in between.
Thank you ladies for being on this journey with me!
My Story
In the last three years, many people have asked me for my blogger origin story. The full post outlining all of the details can be found here, but the short and sweet version is that I had been living a very enthusiastic life, crossing off items from my graduation bucket list, graduated, and didn't want the enthusiasm to end. So I continued crossing off items left and right from my bucket lists, and was encouraged by a friend to share what I was doing on a bigger platform (not just on Instagram).
When I first started my blog, it was to share what I was doing in the hopes that it would inspire others to live a more enthusiastic life. Now, the blog has transformed into something bigger. I am still hoping to inspire you to do whatever makes you happy, but I'm also hoping that this whole enthusiastic way of living is contagious and that it encourages you to inspire the people in your own life. It's a way of life and if each of us can spread the enthusiastic message, then I think the world will be a happier place. Thank you all for being on this journey with me, it means so much!
Alright, enough about me, let's check out blogger origin stories from a few of my favorite bloggers/friends!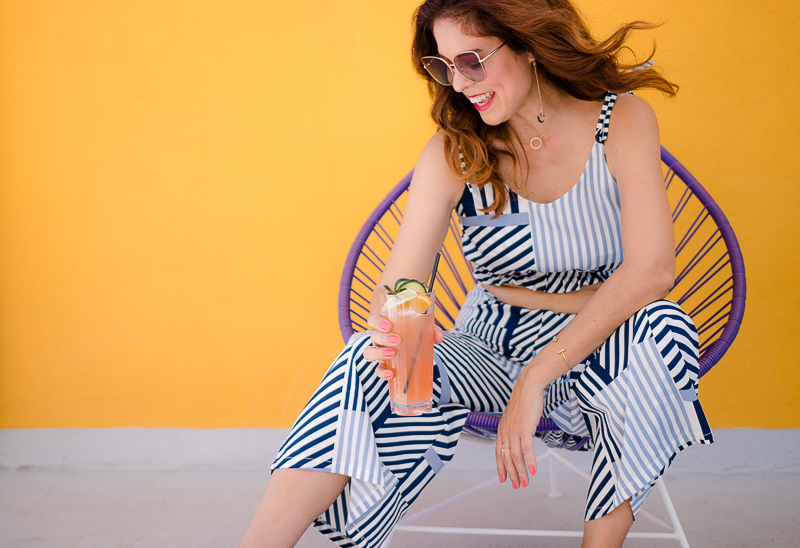 Marisol from All The Prettys
Marisol: I started my blog lightly in 2015 as an experiment. I remember not knowing anything about WordPress or how to post really. I did know that my love of fashion has always been the way I express myself. Now to summer of 2016, when I really started working with professional photographers and really felt I was creating content. My blog and my IG are now my fashion portfolio!
Today, I am working with brands that I love and still get excited when someone takes the time to write a nice comment about appreciating a post that I worked hard on (lol yes blogging is a lot of work, but I love it!). I get inspired by following other fellow bloggers and the best part is the #IRL (In Real Life) people that I've met along the way.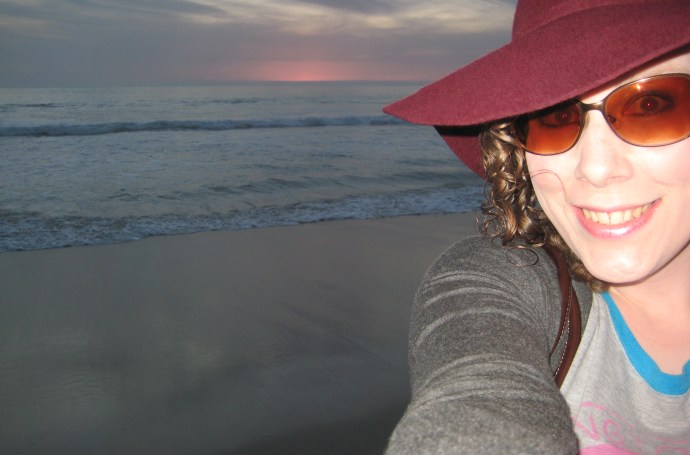 Melissa from Americanya
Melissa: I probably have one of the more unique reasons why I started my blog! In March 2016, I received a bizarre phone message from a business associate at another company while I was on a mini-vacation. I had just recently found travel vlogging on YouTube as well as went on a thought-provoking two-week California road trip for work. I felt a calling to start a YouTube channel and Website, and I meditated on and prayed about spending my free time as a content creator. It was a big investment, and my time is valuable! When I returned from my short vacation, I checked my messages; one message was from an account representative in Florida who wished me well on my new adventure. I had only told a couple of people about what I was weighing, and none were connected to my Florida account representative.
I quickly followed up with her and inquired what she meant; she responded that she had no recollection of calling me. In fact, she said her customer notes stated that our last contact was several months ago! To me, this was a sign about my future. After the call, I made the decision that I was going on an adventure…into travel blogging! I'm so thankful that I did because I've met so many wonderful people and had so many awesome experiences already. And I know that I have so much more to come!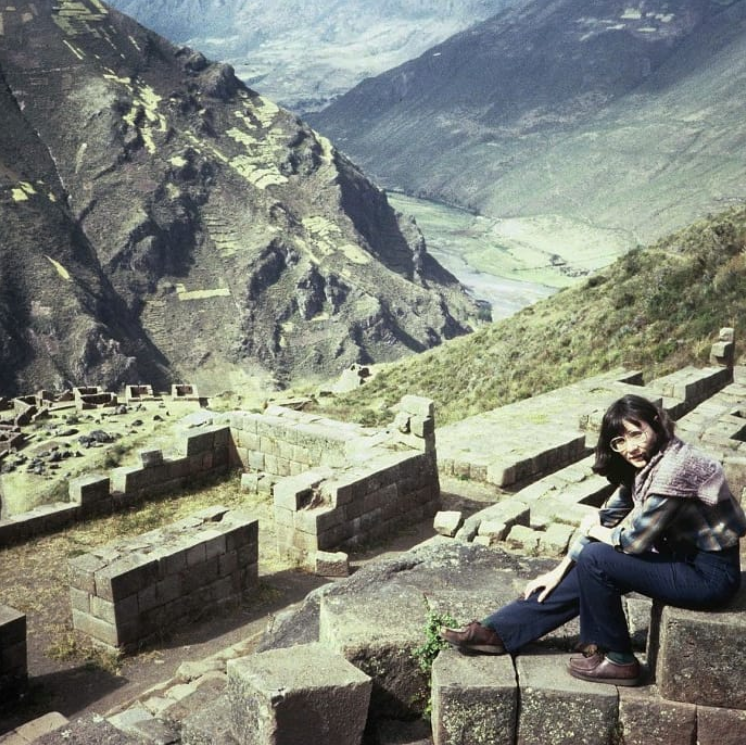 Suzanne from Boomeresque
Suzanne: I'm an almost recovered lawyer. In 2005, I resigned as a shareholder at my law firm to work part-time from home writing briefs. I also did some non-legal writing. In those days, it was possible to be published in print media—and even be paid to do so. However, by 2010, print media was struggling to keep the lights on. Our younger son who was just graduating from college said, "Mom, you should start a travel blog. You like to travel and you like to write." Thus was born, Boomeresque: Baby Boomer Travels for the Body and Mind.
Fast forward. I'm still publishing and writing for Boomeresque and thanks to networking at a Women In Travel Summit conference, I'm also the travel editor for Midlife Boulevard.
One of the things I like most about travel blogging is meeting like-minded people. I'm the administrator for a Facebook group of Boomer Travel Bloggers and I've visited travel blogging friends all over the world. If you are a Baby Boomer with a travel blog and would like to join the group, send me an email to suzanne@boomeresque.com.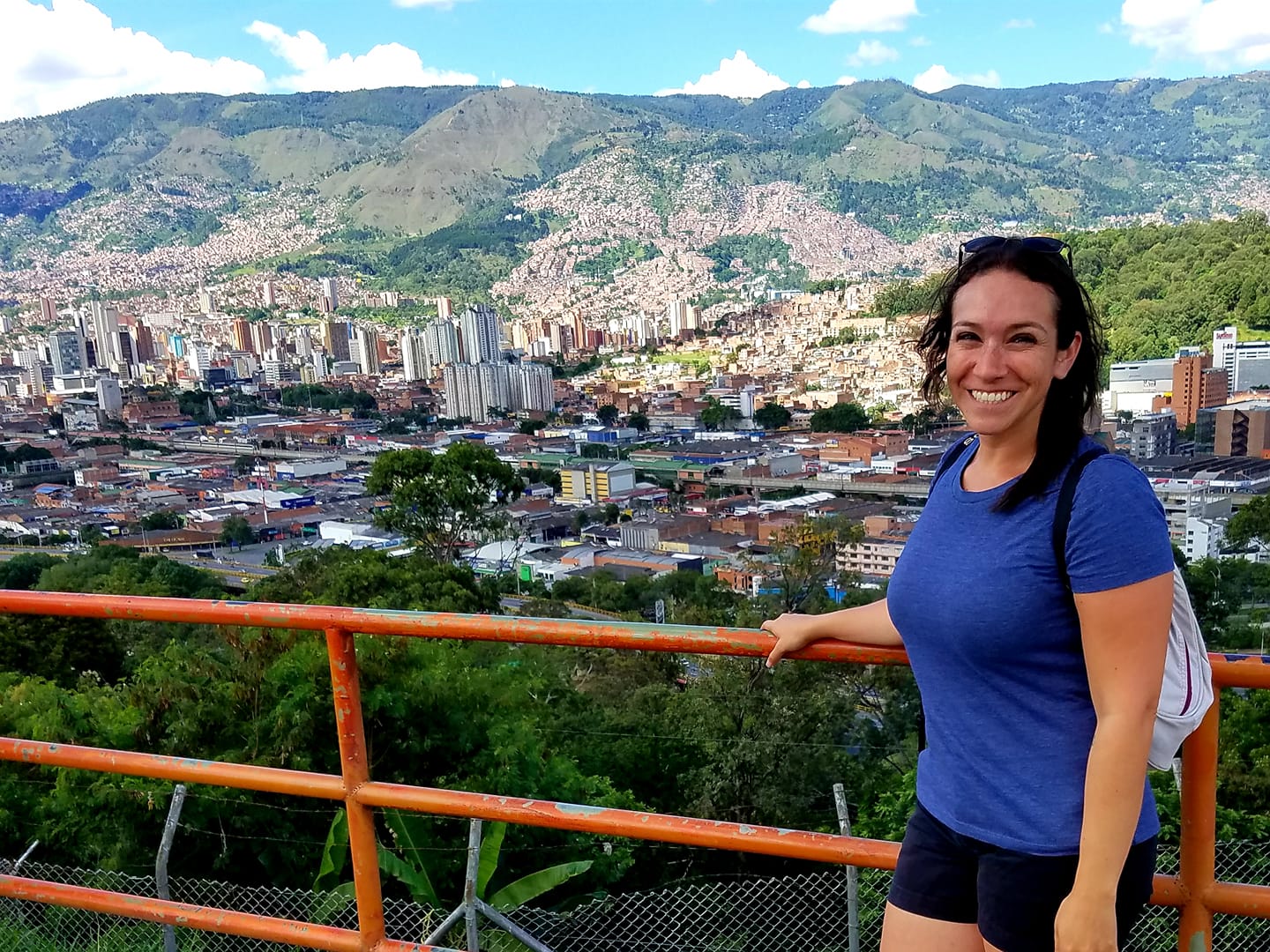 Vicky from Buddy The Traveling Monkey
Vicky: I've always loved to travel. In fact, I've had a passport since I was a baby. But I had never thought of writing a blog until a few years ago. I followed a couple blogs at the time and suddenly one night I thought to myself, "I could do this!" I had traveled a lot and felt like I could give people advice and maybe even inspire them to travel more. As a solo female traveler, I really wanted to show others that it is possible to travel solo, safely, and within a tight budget. To stand out a bit from other bloggers, I decided to name my blog after a stuffed monkey I had already been traveling with for a few years. That's how Buddy The Traveling Monkey was born!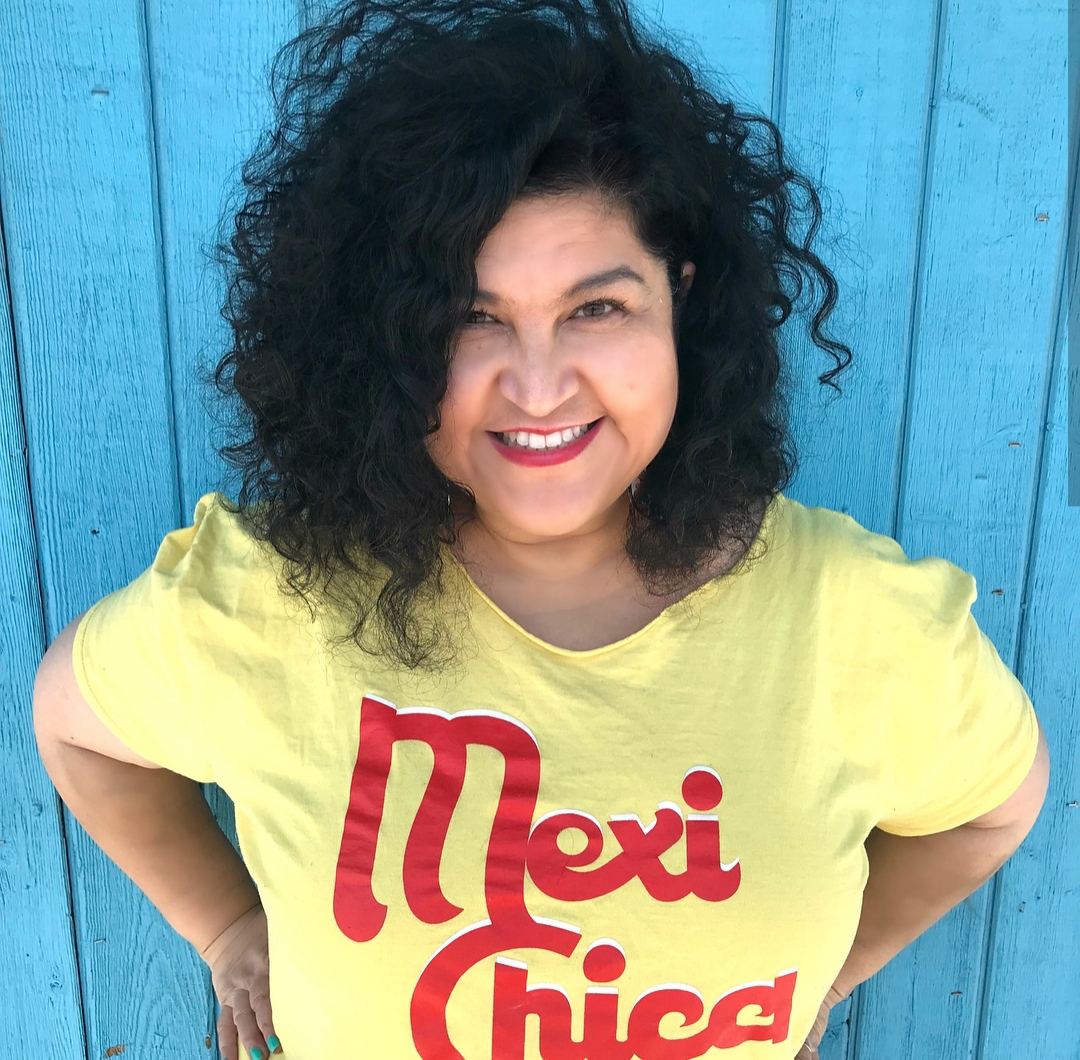 Kathy from Crafty Chica
Kathy: I started my blog as a way to document life as an artist, as a mom who worked full-time at the newspaper, and being a third generation Mexican-American living in Phoenix! I worked on my blog late at night when all the family slept, I felt like it was my time to make a cyber imprint on the world! I had no idea back then it would become my full-time career!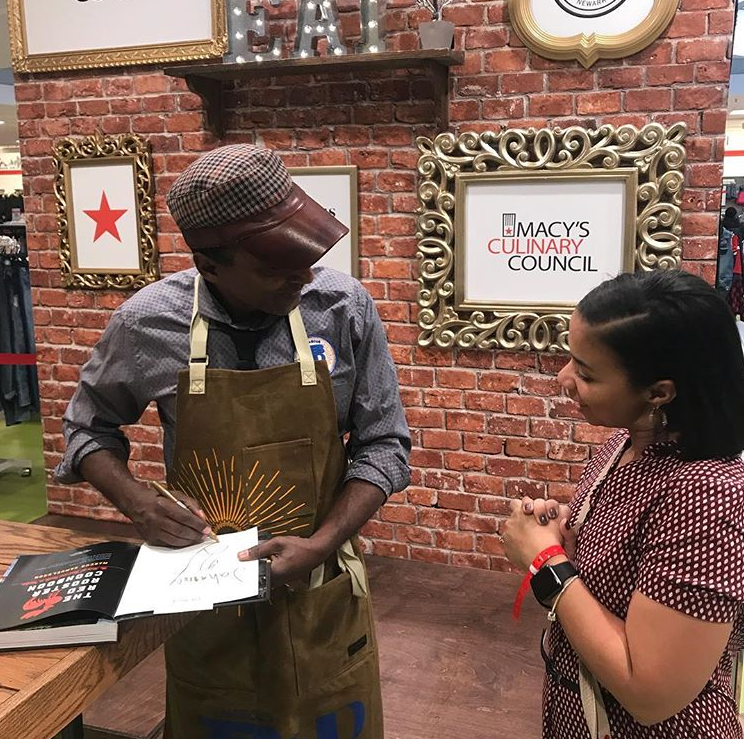 Johanny from Johanny's Kitchen
Johanny Casillas is a Latina food blogger and influencer born and raised in San Pedro de Macoris, a small province of the Island of Dominican Republic. She developed her passion for cooking after watching her grandma, mom and tias (aunts) cook and create recipes for the family. In 2003 and after finishing her Bachelors in Business Management, Johanny came to the United States to pursue her dreams and start a family.  In 2015 she decided to start her blog Johanny's Kitchen as a way to share not only her passion for cooking, but some traveling and special moments with her family.
Johanny is a full-time working mom, army wife, and pet lover. When she's not creating, most likely you will find her road-tripping, trying new restaurants, reading cookbooks or at the movies.
Johanny is thrilled to be able to share her passionate life experiences, Latino culture and recipes with you through her small corner of the internet.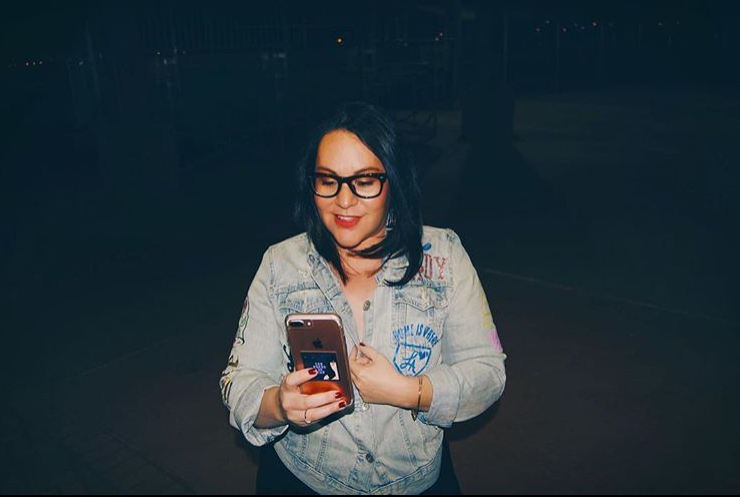 Mayra from Mayra Mommy Coach
Mayra: I started my blog because I was looking for a creative outlet. However, I've always loved writing. I love story telling.  I found that blogging allowed me to express my feelings and share them my experiences first, as a single girl, later, I began writing about my life as a mother!
I started to receive messages from other women telling me that they enjoyed reading my blog and that I inspired them to follow their dreams. My blog has now transformed into a podcast!  The sky's the limit! I encourage anyone who has been thinking about blogging to just try it, you won't regret it!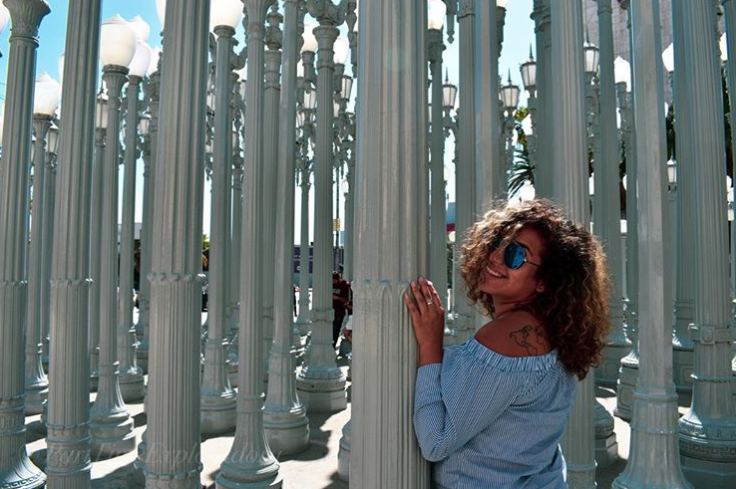 Joy from Part Time Exploradora
Joy: I started my blog in 2016 and since then I have met countless amazing people and given amazing opportunities because of it turning online connections into real life friendships. I had moved back home and started working in tech, specifically in digital publishing. I had left my job in non-profit and made a drastic change. I had no old friends in my town and  I spent 3 hours a day commuting to a job in the city where I often felt I was in battle proving I belonged. Although, I was used to being the only woman or person of color in the room this was different than academia. Working and also having to start all over finding new allies and feeling unwelcome was exhausting. Writing my memories was my way of coping with some of my most depressive and darkest days, I wrote instead of crying on my way home reminding myself of all I had once done.  It was my one outlet and means to hold myself accountable.
I started sharing my own stories because often I did not see or read about anyone like myself that I could resonate with. I would write on my commutes as therapy and remember the adventures I had while I put on my armor to deal with another day in spaces that did not welcome me. I started sharing my own story because growing up I wanted to see someone like me doing everything I had achieved so far but I had not then I realized maybe a younger version of me is wishing the same. I wanted to see representation but I realized I had to be it. I started dabbling in programming and began my website where my long-form IG captions became PartTimeExploradora where I shared my experiences in tech, travel, and overall attempting to navigate life. I wrote it for someone else who felt the same but many days I find myself reading old articles when I lose hope and giving future me a reason to keep going.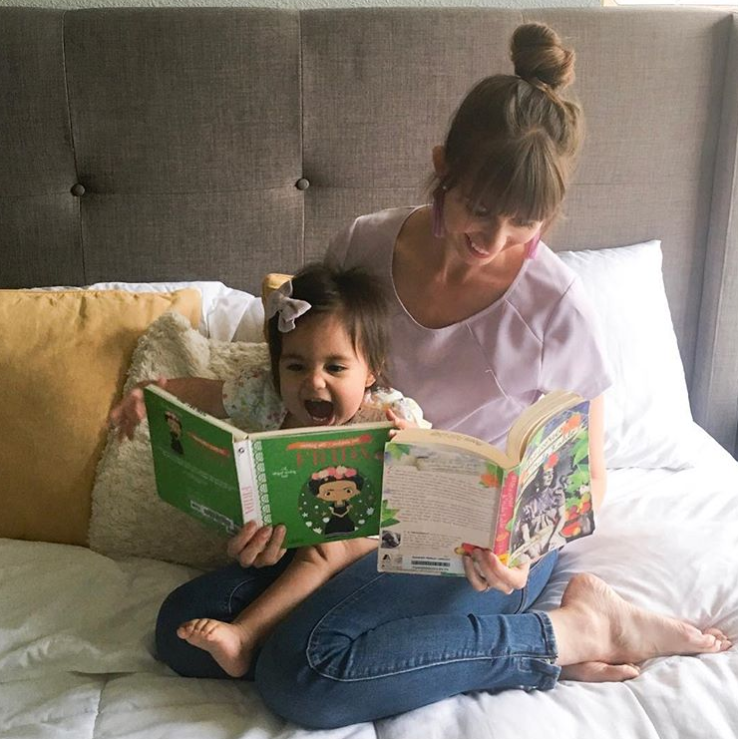 Vanessa from Sol Book Box
Vanessa: Through conversations I've had over the past couple of years with parents that I've met through Sol Book Box (my subscription service for Spanish children's books), I've realized that sometimes, when you're doing something that none of the other parents around you are doing, it can feel kind of lonely. So it's pretty important to have a community of people that are intentional about raising bilingual kids and will encourage other parents doing the same. Originally my blog was meant mainly as a resource with ideas to make my readers' lives easier as they helped their kids grow up speaking English and Spanish. I still hope it's a helpful resource for parents, but in addition it's grown (along with our associated Facebook group) into more of a place for parents to talk to each other, support each other, and pass along great ideas for raising kids that love to connect with other humans.
---
I am so proud to call these ladies friends and colleagues because they are such good people. They're here to bring me up when I'm down and it's a great feeling to be so passionate about one thing that brings us all together: blogging and storytelling. Definitely check them out and let me know other blogs I should follow!
Thanks for reading and stay enthusiastic!
Feel free to follow the adventure on social media ?
Facebook / Instagram / Twitter / Youtube
Maira
Please follow and like us: