After crossing off a ton of bucket list items during my Adventures in Belgium, Adventures in Germany, and Adventures in France I finally made it to the #1 country I was most anxious to visit: Ireland! I was most excited to visit Ireland for a lot of reasons but the main ones being some of my favorite movies and shows were filmed there ('P.S. I Love You', Harry Potter, The Princess Bride, Star Wars, Game of Thrones) and I really love nature and enjoy hiking and being outside as you can see by my Hiking Life Bucket List
I managed to cross off a lot of items from my Travel Bucket List because Ireland is amazing. Click the link to view the full list of items, keep in mind that I am still uploading! If you don't have time to check out the full Travel Bucket List, here is a list of six items you ABSOLUTELY have to cross off when you are in Ireland!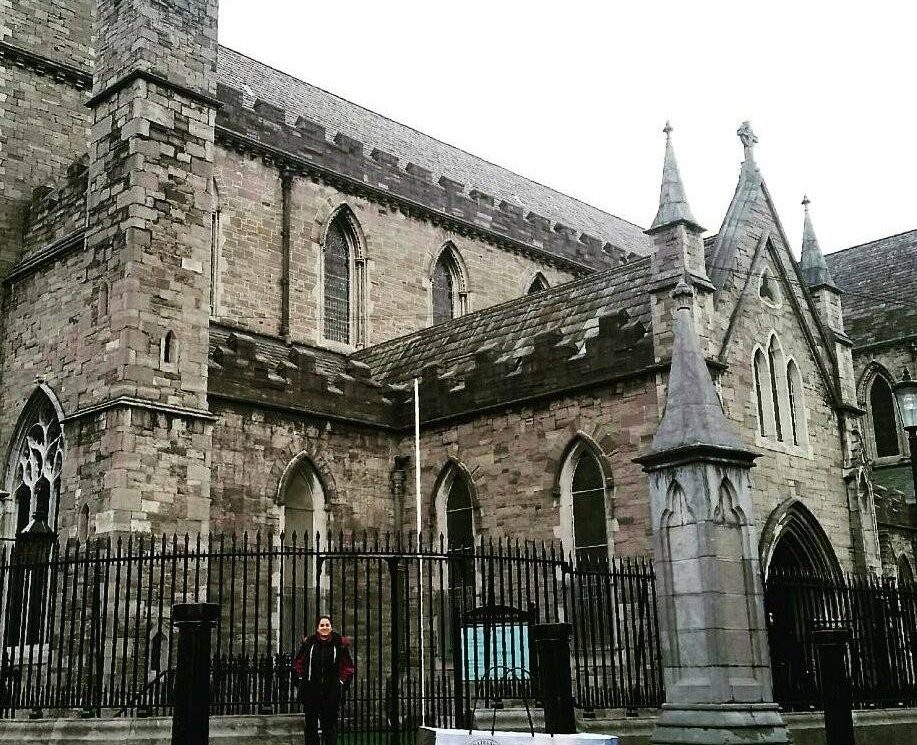 If you are in Ireland, you absolutely have to check out the St. Patrick's Cathedral. Not only because it is the National Cathedral of Ireland, or because it is the largest cathedral in Ireland, or because it is a beautiful piece of architecture, but because it was built in honor of Ireland's patron Saint, Saint Patrick. If you are like every other young person in America, I am almost 99% sure that you go out and celebrate St. Patrick's day but do you know why that day is a holiday? I encourage you to check out St. Patrick's Cathedral and appreciate the beauty of the cathedral and also learn some history. St. Patrick's day is celebrated on March 17th to celebrate the life of St. Patrick who died on March 17th. We celebrate his life for many reasons but the two main reasons being that he did a lot of missionary work and established hundreds of churches. You can check out more cathedrals to visit in Europe here!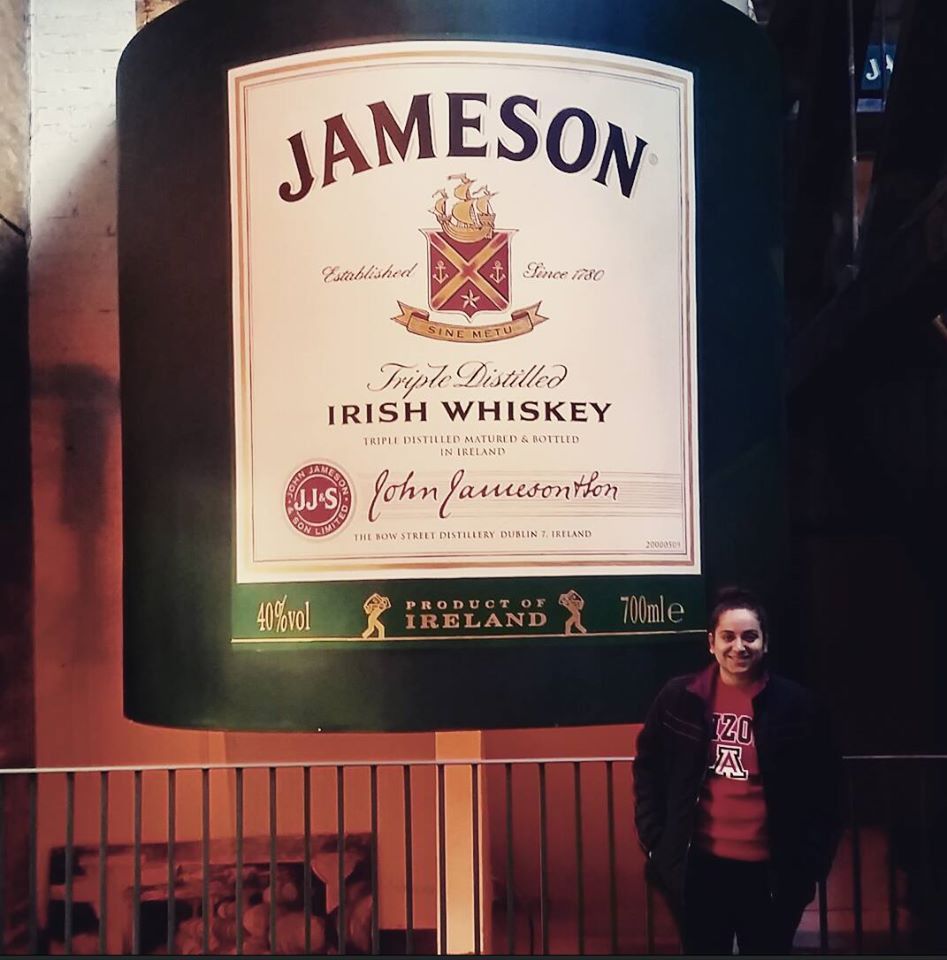 It takes a very particular person to appreciate and enjoy whiskey…and unfortunately I am not that kind of person. My alcohol of choice is Tequila (blame my Mexican family) but I am always down to try something new. I first tried whiskey my senior year of college, and I was not a fan. I wish I was because everyone who drinks whiskey just looks really cool and sophisticated. When I was in Ireland, I had the opportunity to visit the Old Jameson Whiskey Distillery so you best believe I was whiskey's #1 fan that day. Whether you drink or don't drink whiskey, you need to add this place to your bucket list. Not only is the history remarkable (the Old Jameson Whiskey Distillery has been around since 1780!!), but you get a full blown lesson on how whiskey is made, you get to taste-test whiskey (Jameson, Jack Daniels, and Johnny Walker), and at the very end you get to have any drink mixed with whiskey (or just drink the whiskey straight up). I had a ton of fun visiting the Old Jameson Distillery and now have a much better appreciation for whiskey.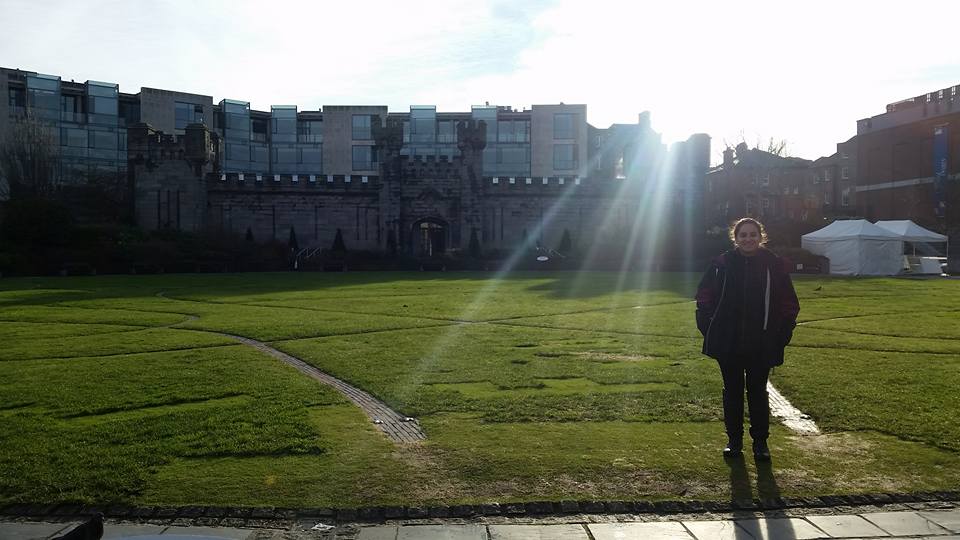 Before traveling to Ireland, I had never heard of the Dubhlinn Gardens. It wasn't until I started researching cool things to do in Ireland, that I came upon these gardens. I've been to a few gardens and I love nature, so I knew I wanted to visit. Now this is a bucket list item because the Dubhlinn Gardens are behind the Dublin Castle (which is also super awesome and you will be able to check out more info on that item in a few weeks on the Travel Bucket List) but for now let's focus on the gardens. These gardens are special and worthy of being on your bucket list because they are beautiful and the area is SO SERENE. Not many things force me to stop and really take in the moment, but this place definitely made me do that. I think the sun being out and it being a beautiful day also helped. If you're not super into gardens and serene places, you will have to at least visit the Dubhlinn Gardens because they also serve as a helipad! Helicopters actually land there!!! And how often can you tell people that you've stood on a helipad?!?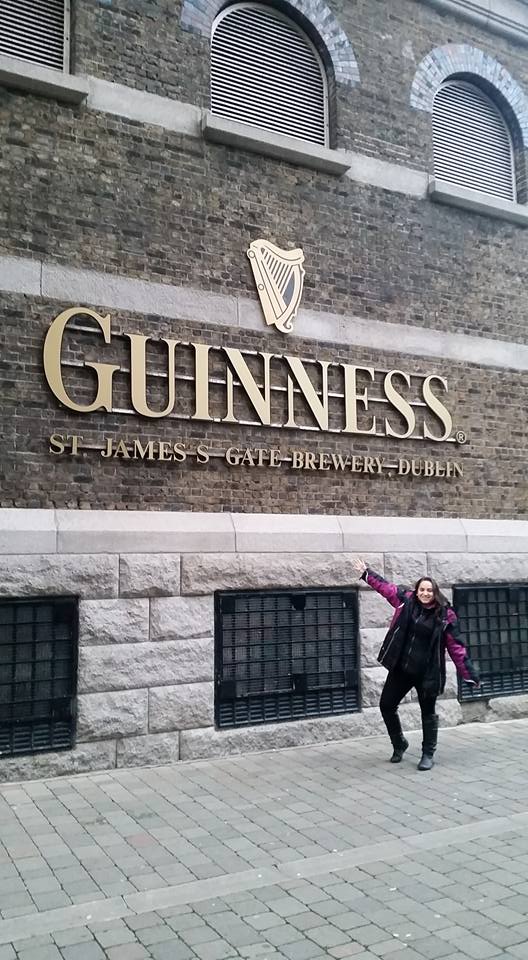 The Guinness Storehouse was definitely added early on to my Travel Bucket List, because every since I turned 21 (yes I waited until I was legally allowed to drink before I started enjoying alcohol #NerdAlert) Guinness was one of the first few beers that I fell in love with. This place deserves to be on your bucket list because it is the most popular tourist attraction in Ireland and for good reason. There is a ton of history in this building (it was built in 1902) and Arthur Guinness believed in his product so much that he took a 9,000-year lease on the building. 9000 years!!! I know people who can barely commit to an apartment for six months. You also need to come here and experience the most interactive brewery tour of your life. During this awesome, interactive tour you will make it to a tasting room (which should be on everyone's bucket list) where the walls are all white (to shock your senses) and there are big containers releasing SMELLS of different parts of the beer. It was EPIC. Just do yourself a favor and make it out to Dublin.
This next bucket list item goes hand in hand with #3 above. Once you are in the Guinness Storehouse, you have the option of drinking your pint of fresh Guinness on the 4th floor….OR you can go to the very top floor where the Gravity Bar is and drink it there. And trust me, you want to drink it up in the Gravity Bar because it is the highest bar in Ireland and it has an amazing 360 degree view of the city of Dublin. Drinking Guinness has never tasted this great.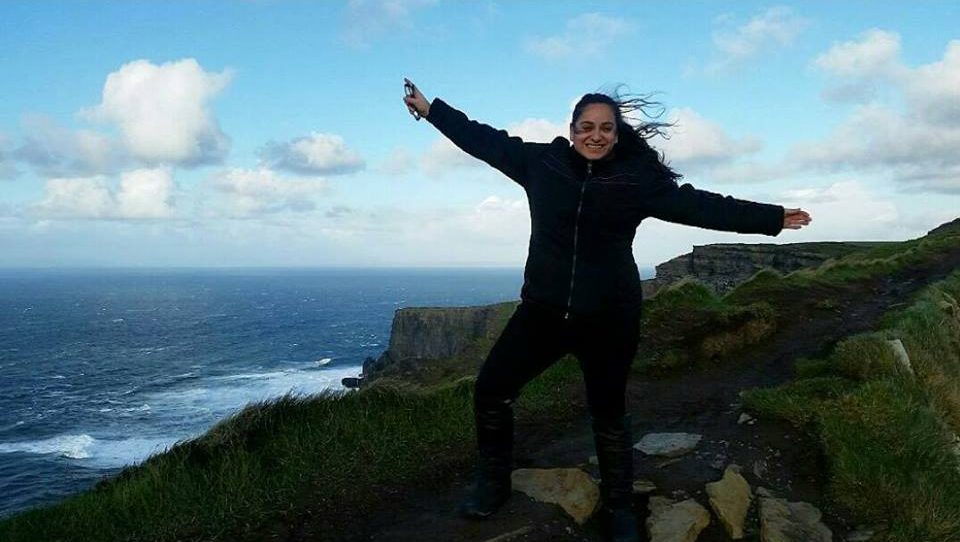 The #1 item to cross off on your bucket list in Ireland has go to be to visit the incredibly beautiful and majestic Cliffs of Moher. The Princess Bride, Harry Potter, and so many other movies have been filmed here because directors can see just how amazing the views are. The Cliffs of Moher are Ireland's most visited outside attraction and for good reason. You literally feel like you are on the edge of the world. Do yourself a favor and come experience true beauty. You can learn more about the Cliffs of Moher and see more photos to inspire you to visit here! I also have a post up about the Baby Cliffs which are what you see before you hit the actual cliffs, and these are a great introduction to what you are going to see!
---
That's all from me folks! If I left you hungry for more traveling bucket list items in Ireland, feel free to check out the Travel Bucket List!
I will be posting more pictures every week on Instagram and will be updating the Traveling Bucket List with more pictures every Thursday. Stay tuned! Hope this helps any of you who plan to travel to Europe!
Thanks for reading, and stay enthusiastic!
You can read more blogs on 'Things To Do' here!
-Maira
Please follow and like us: