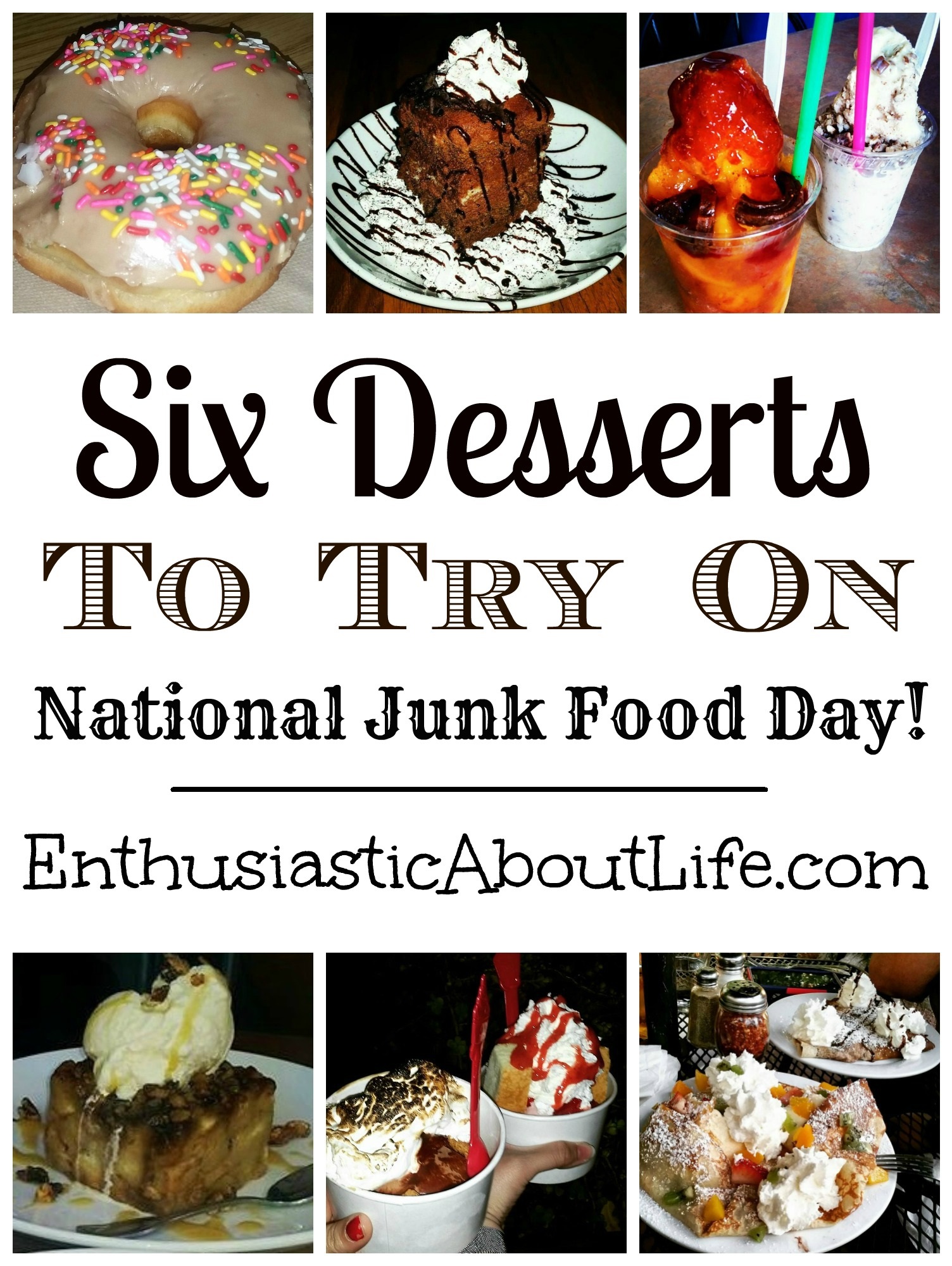 National Junk Food Day is today and since I love holidays, I think we should all celebrate! I've eaten out at a lot of really delicious restaurants and those who have gone out to eat with me know that I love brunch AND dessert. I believe that I have created the perfect list of the best desserts to try in the valley. To me, it's perfect because there is something for everyone. You want something a little healthier? How about a fruit crepe? You want something with alcohol in it? How about tiramisu made with oatmeal stout beer?Whether you are into ice cream, donuts, brownies, raspados, cakes, or crepes…I can guarantee that you will find a new favorite dessert on this list. Happy eating! Please let me know if there is a dessert I have to add to my food bucket list!
5223 N. CENTRAL AVENUE, PHOENIX, ARIZONA 85012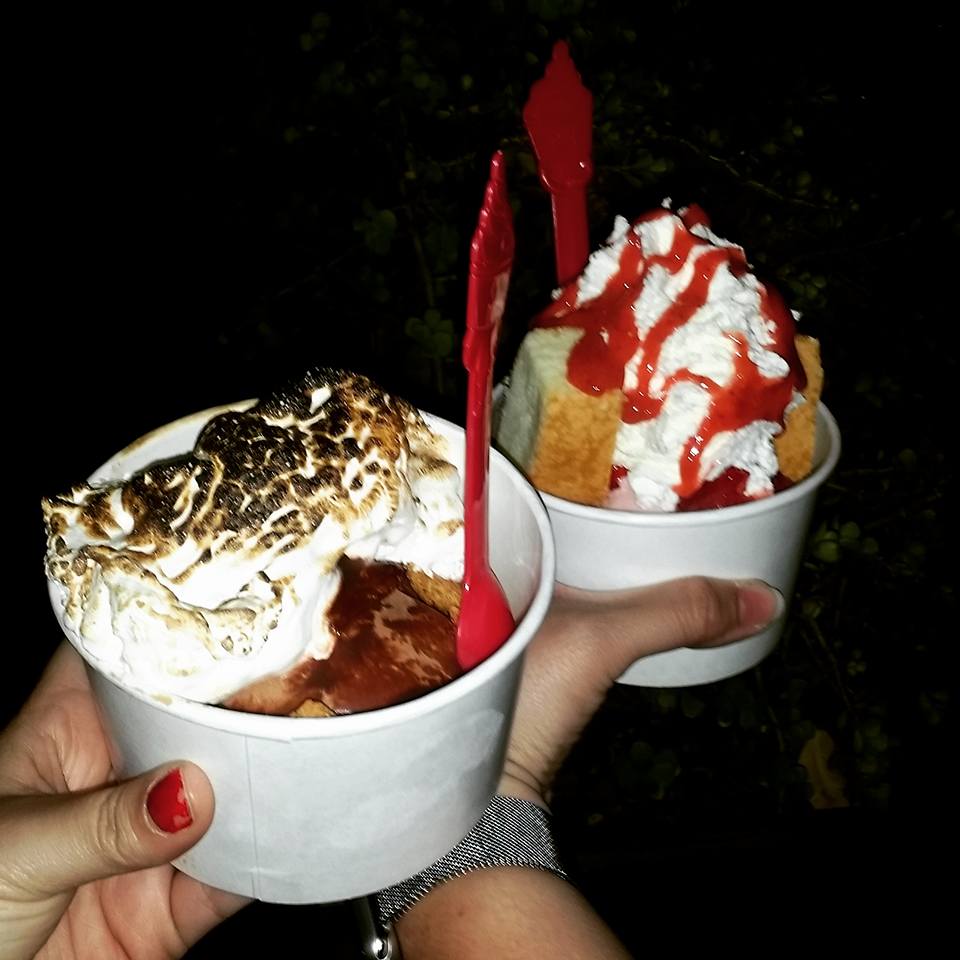 Instagram: @enthusiasticaboutlife
Now this ice cream joint is an early addition to the food bucket list. I'm talking top 10 bucket list restaurants and it's for good reason. It's ALWAYS busy but that's because it's so good and trust me the wait is worth it. I tried the Smores sundae that had actual marshmallows in it and it was just heaven in my mouth. My friend tried the Strawberry Shortcake sundae with ACTUAL strawberry shortcake and I couldn't decide which one I liked more. If you've never been to Churn, stop reading and start driving. It's THAT good. I'm kidding, finish reading and then drive there 😉
Several locations in the valley

Instagram: @enthusiasticaboutlife
So this donut place is pretty famous because their slogan is literally 'the best donut in town'. I was skeptical of course and thought, there's no way it's the best donut in town (I like to think I know my donuts). A coworker brought in a box of Bosa Donuts and my skepticism was destroyed. It was SO GOOD. It was so flaky and soft and had the perfect amount of icing. Most icing is just 'okay' but the icing on this donut totally completed the donut. If you bring a box of these donuts into the office, you will probably get promoted.
606 N 4th Ave, Phoenix, AZ 85003

Instagram: @enthusiasticaboutlife
The Vig is definitely one of my favorite brunch spots in the valley, not only because their croissant sandwiches are to die for and because they have a bloody mary bar…but BECAUSE THEY HAVE A SECRET DESSERT MENU. I know, it almost sounds to good to be true. And since it was a secret dessert menu, my friends and I couldn't just try one dessert…we tried several and it's so difficult right now to decide which one was my favorite. Their brownie with walnuts, caramel, and homemade vanilla ice cream was so gooey and literally melted in your mouth. The bread pudding tasted just like what your grandma makes. The oatmeal cookie with ice cream tasted just like what you would need after you've ran a half marathon. 100% bliss. Ask them about their secret menu, and tell them Maira sent you! (They probably won't remember me but I thought I would sound cool if I threw that in there haha).
10575 W Indian School Rd, Avondale, AZ 85392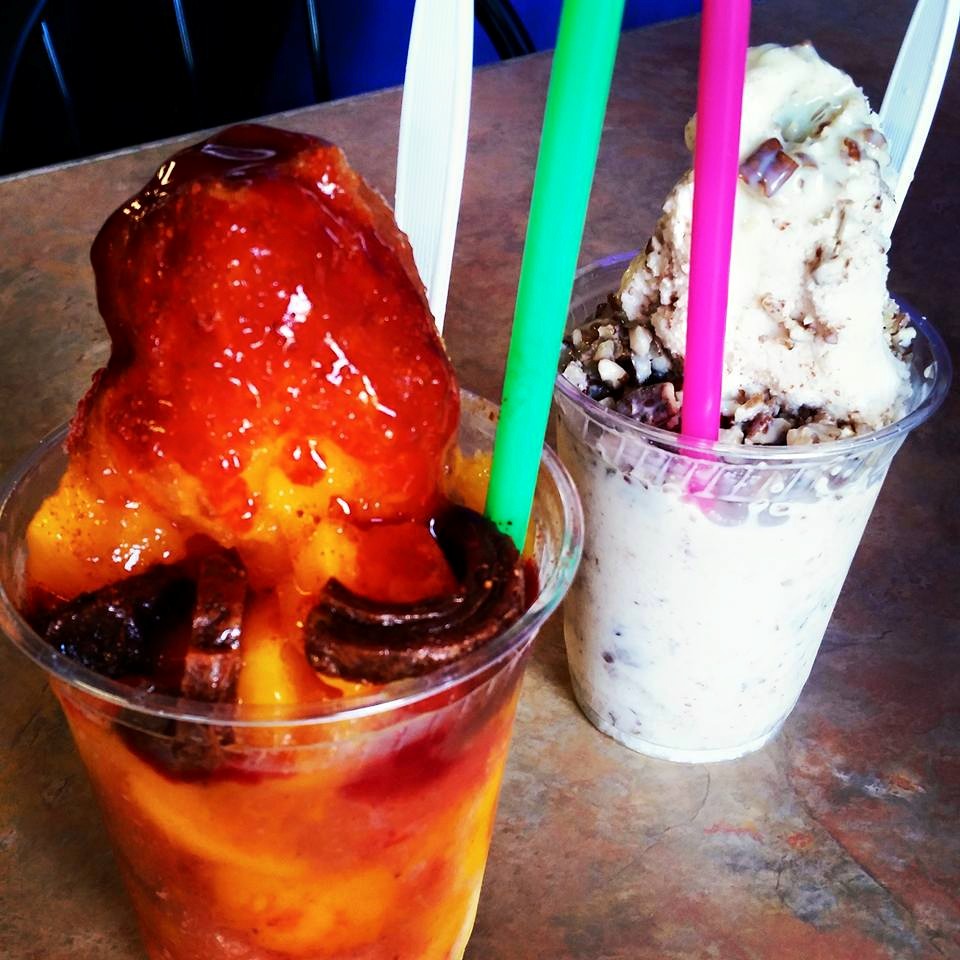 Instagram: @enthusiasticaboutlife
If you've never heard of Raspados Neza, you need to read carefully now because this place is an absolute treasure. My sister recommended this place and let me tell you, this place is AMAZING. Apparently after every spoonful I kept saying 'mmm' because it was so good and i didn't even realize it haha. For my non-spanish speaking friends, a raspado is a mexican snow cone (basically shaved ice) but since it's a Mexican dessert, you know that there will be a ton of delicious flavors. My favorite is the mangoneada raspado which is mango, chilli powder, chamoy and lemon. Chamoy is a salty, sweet, sour, and spicy sauce (it's really good, just try it).
1340 E 8th St #104, Tempe, AZ 85281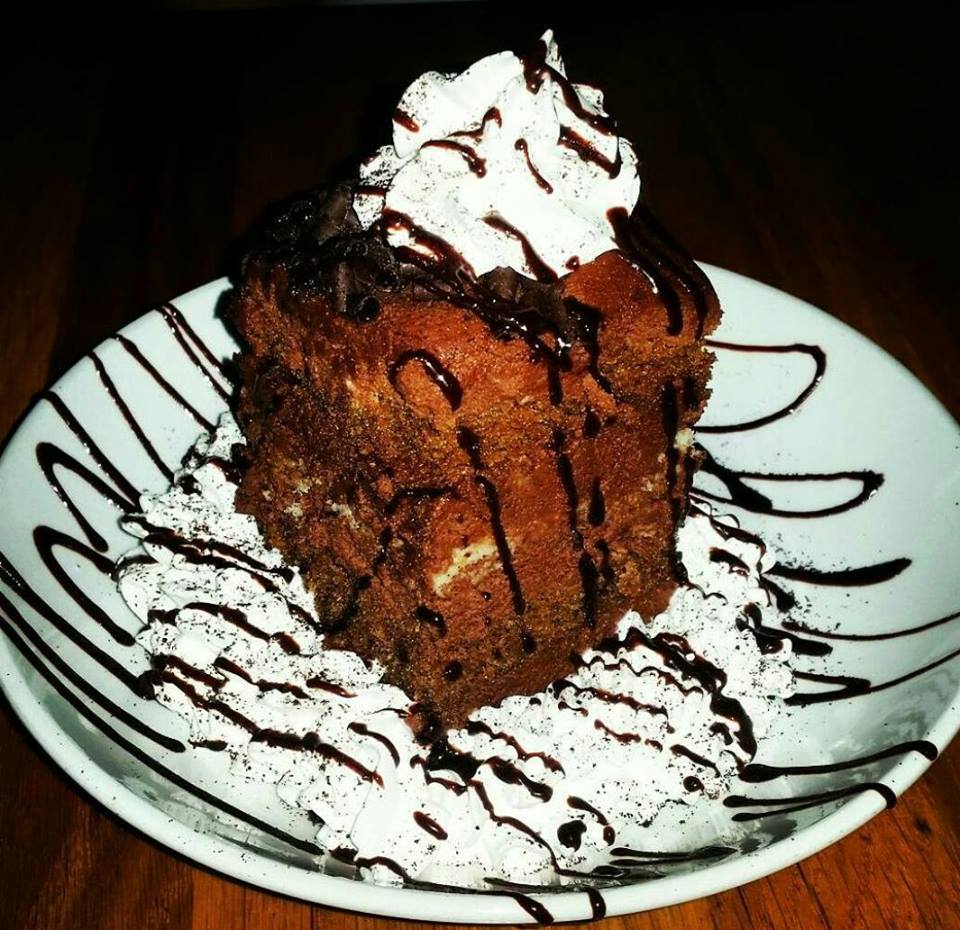 Instagram: @enthusiasticaboutlife
Believe me when I say that I am just as surprised as you to find that one of my favorite desserts comes from a brewery, but when you really think about it…alcohol and cake are two of my favorite things so it's really not that surprising (haha). If you like beer and tiramisu, then you NEED to try the famous STOUTamisu from Four Peaks Brewing Company. The STOUTamisu looks like your traditional tiramisu except that there is alcohol in it. It's a delicious expresso soaked chocolate sponge cake with lady fingers and chocolate marscarpone cream. Now where is the alcohol, you ask? IT'S IN THE LADY FINGERS and it tastes delicious!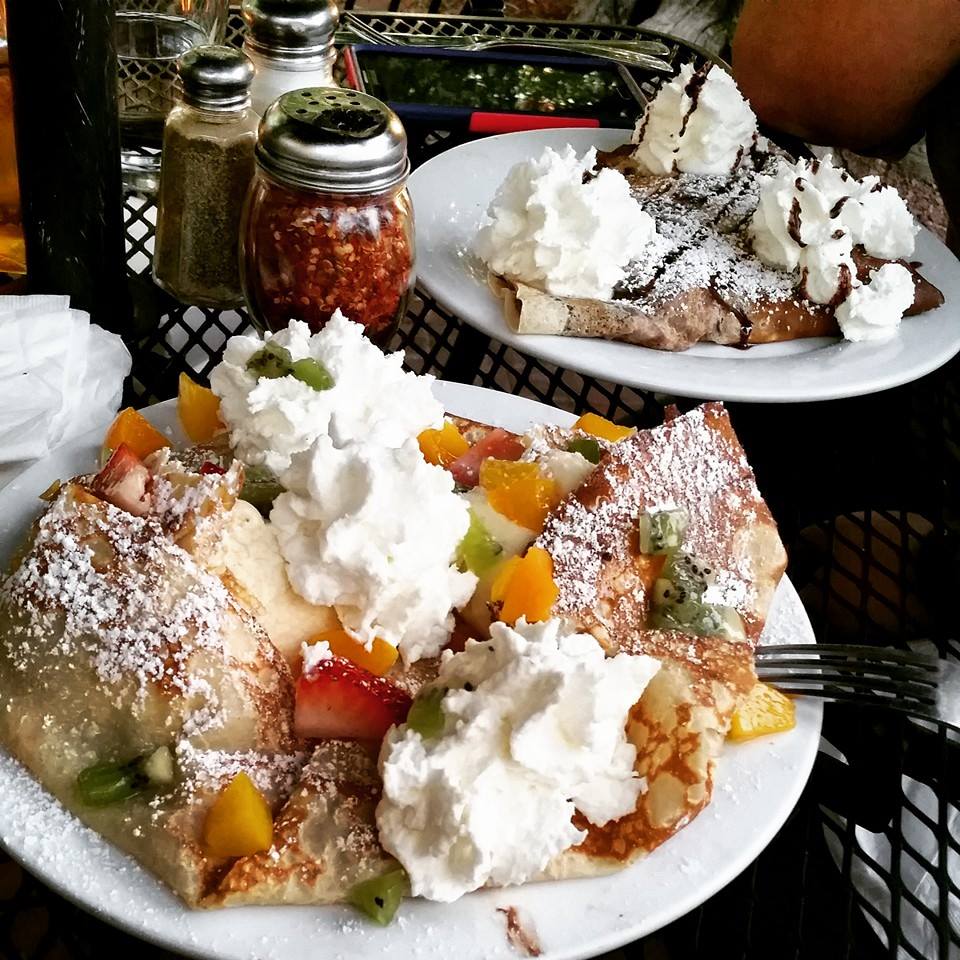 Instagram: @enthusiasticaboutlife
If you've ever been to Cibo's Pizzeria you will know that the pizza is delicious and VERY filling. But if you know me, you'll know that I always like to at least try a little piece of the dessert. After eating a huge entire pizza by myself, I was very full and only wanted to take one bite of the fruit crepe but IT WAS SO TASTY that I ate the entire thing. I had a stomachache that night but I will say that it was 100% worth it because the crepe was delicious, the fruit was fresh, the ice cream was perfect for that hot summer night, and the whipped cream just brought it all together. You can't come to Cibo's and not try the dessert. Trust me.
---
Did I do it? Did you get through this whole list and not find a favorite or at least one dessert that you'd like to try? Let me know! Also, let me know if there are any other hidden desserts in Phoenix that I need to try. Again, Happy National Junk Food Day!
Check out more restaurants on the Food Bucket List here.
You can read more blogs on 'Things To Do' here!
Check out more blogs about food here:
Peach Pickin' At Schnepf Farms! – Eat, Drink, & Party in Phoenix! – 5 Taco Spots in Phoenix To Try for Cinco de Mayo!
Thanks for reading and stay enthusiastic!
-Maira
Please follow and like us: