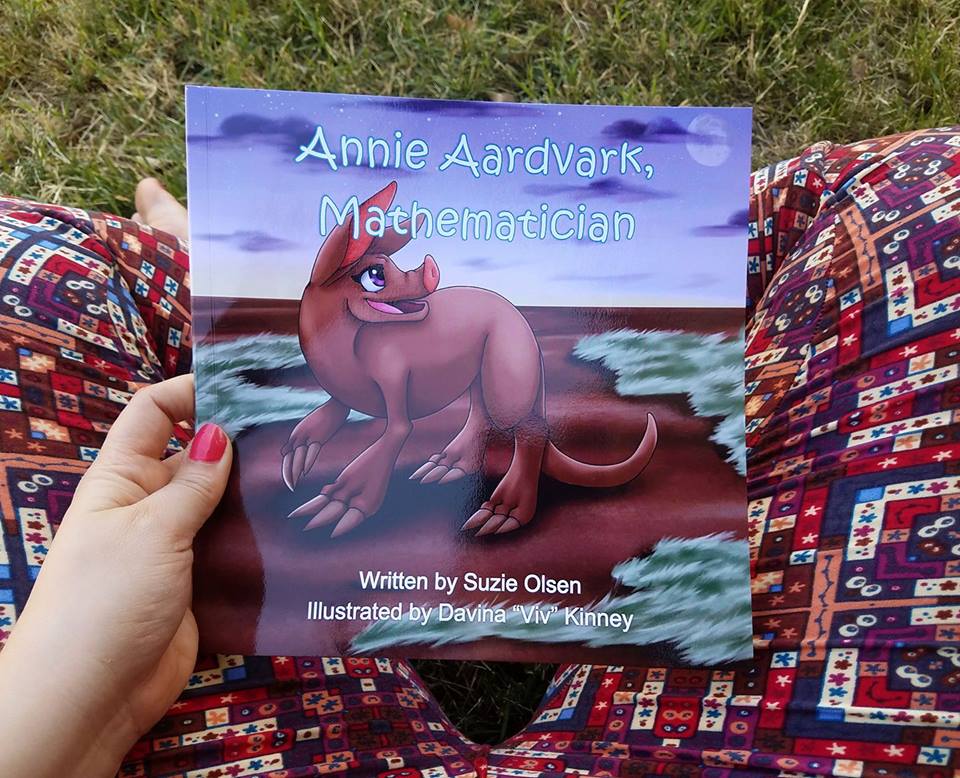 I love living the bucket list life and having this Enthusiastic About Life Mentality. I enjoy crossing off items from my bucket list, I encourage people to craft their own bucket lists, and sometimes I have the fabulous opportunity to highlight when my friends cross off something major from their own bucket lists.
Today I am proud to be featuring a friend: Suzie Olsen.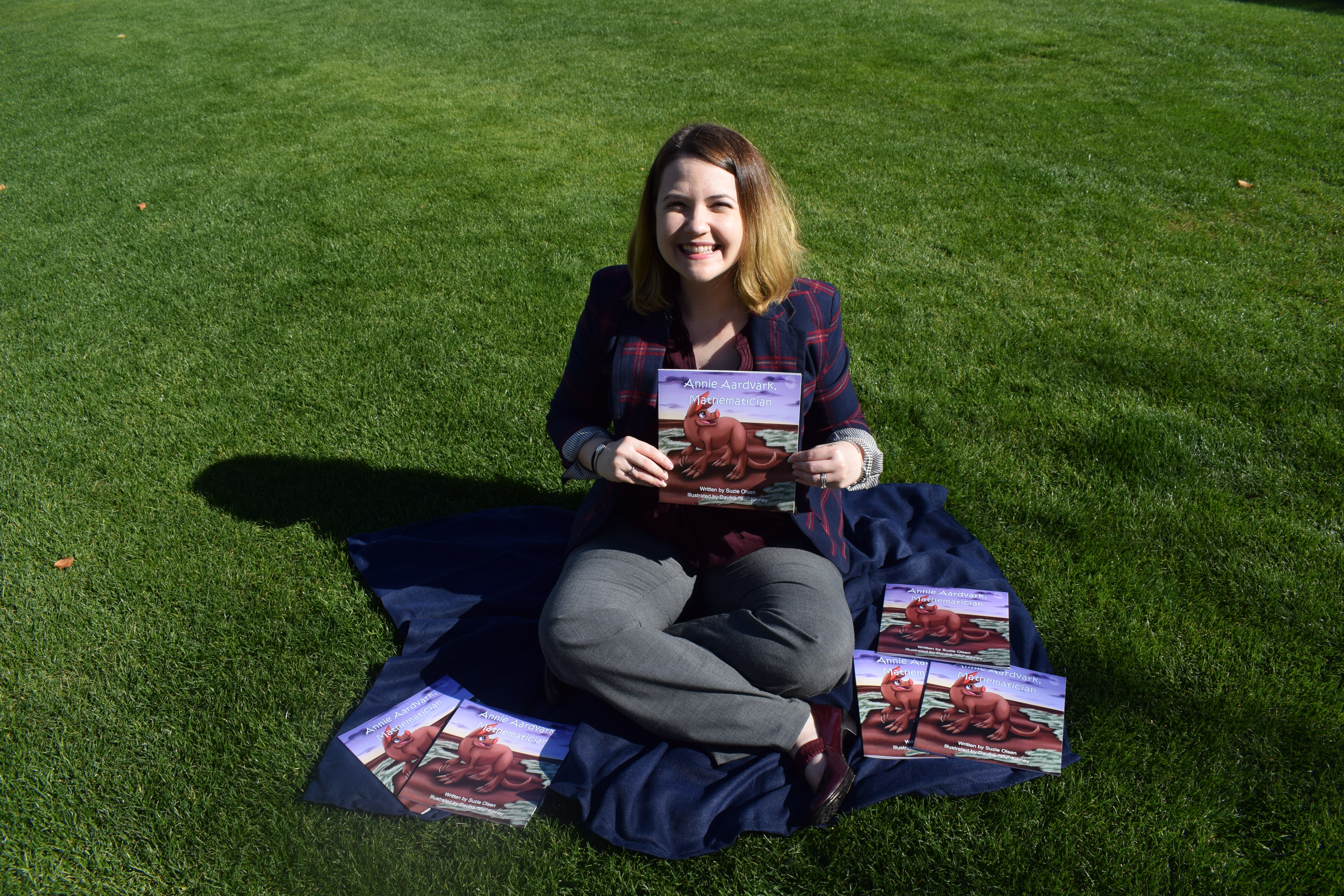 Suzie has crossed something HUGE off of her own bucket list. She is now officially a published author! But she's not just an author….when she isn't writing children's books, you can find her using her electrical engineering degree to work on Rescue21, a search and rescue system for the United States Coast Guard. And when she isn't saving lives with the Rescue21 system, you can find her volunteering with the national organization SWE (Society of Women Engineers) to bring STEM (Science, Technology, Engineering, Math) outreach to youth. Her work with SWE is what led her to becoming an author.
Through her outreach work, she noticed the lack of women and minorities in engineering. According to the National Girls Collaborative Project, only 29% of women are in the engineering workforce and only 30% of the workforce are a minority race. Suzie decided to write a book about how fun and accessible STEM can be in order to introduce STEM to young girls and minorities. Her first published book has a female character to encourage young girls to pursue their dreams and to show them that it is possible to be successful in a STEM career.
Suzie's first published book is Annie Aardvark, Mathematician which tells the story of Annie, an aardvark who loves math. In the book, Annie decides to count everything she encounters. She zigs and zags through the landscape, stopping to use her nose and tongue to count objects. The effect is amusing sounds as she counts.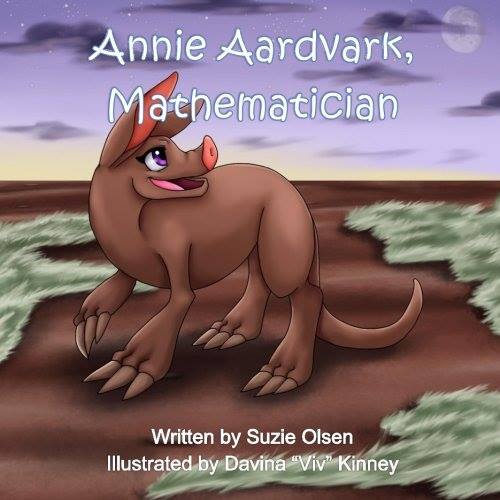 Annie Aardvark, Mathematician is for anyone who wants to get the kids in their life to pursue STEM or really anyone who enjoys making silly sounds. Annie is based on Annie Easley, a computer scientist and mathematician from NASA (National Aeronautics and Space Administration). Annie Easley was very involved in giving back to the community and encouraging minority youth to pursue STEM. By using characters named after real life STEM role models, Suzie hopes to give children an idea of what they can one day be.
Suzie credits her day job as an engineer in helping her become a better writer. Her 13 years of experience in engineering has helped her to not take any rejections personally, which are very common in the publishing world. Being a female in a male dominated field, she has faced obstacles and unconscious biases but she's learned that one must push through the difficulties. She's learned that if being a writer is her passion, she has to take those rejections and not let them bring her down.
Before becoming a published author, Suzie started blogging to improve her writing craft. Although her blog was meant as a pathway towards writing a book, she blogs about more than just the writing or publishing process. She blogs about her personal experience as a mom, wife, engineer, and a RA (rheumatoid arthritis) patient. While blogging, she came up with a couple of ideas for children's picture books and decided to join the Society of Children's Books Writers and Illustrators (SCBWI). It was important for her to have feedback from other authors so that she could write a book that she would be proud to read with her husband to their 2 year old son.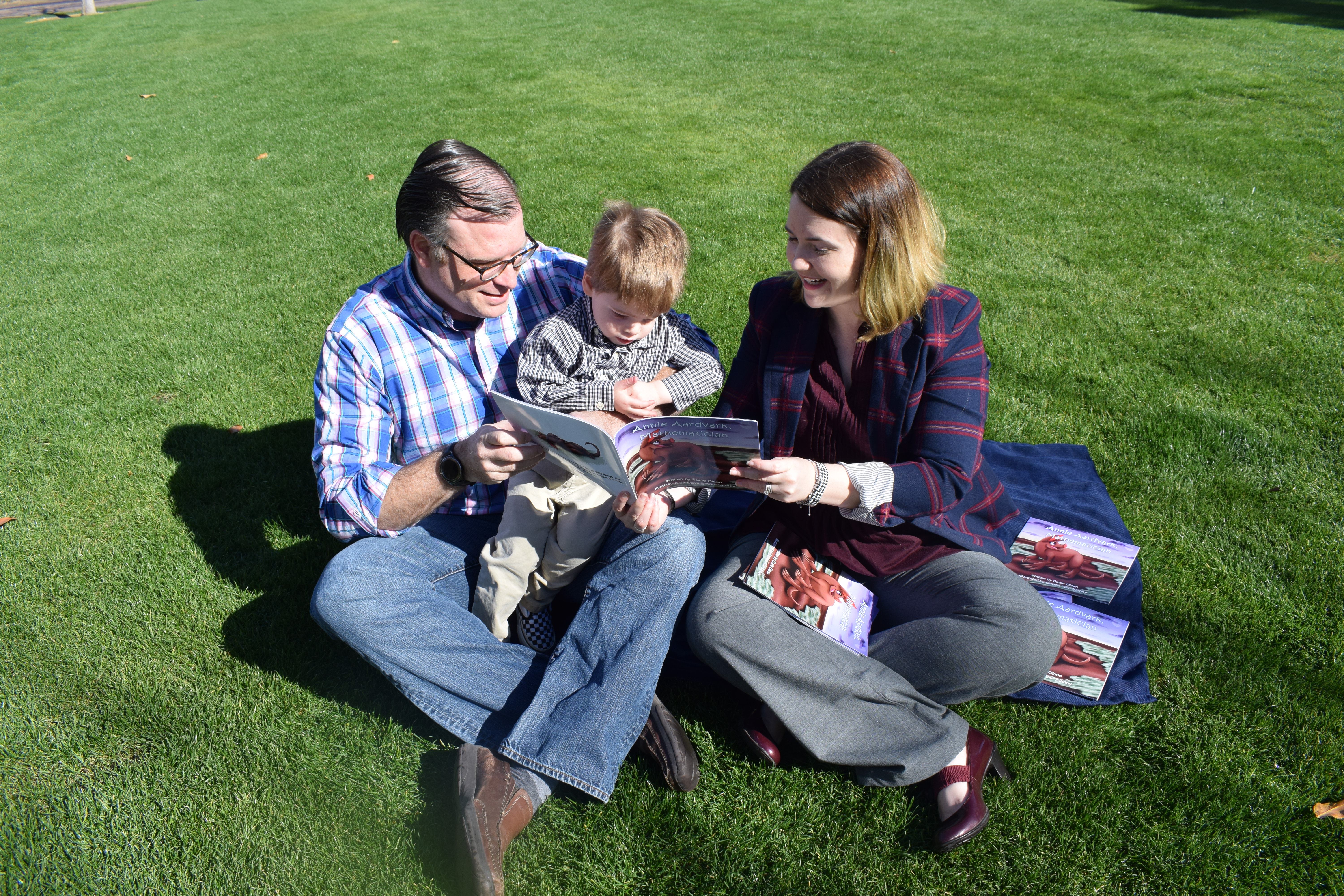 After publishing her first book, she says that her favorite part of this journey has been all of the love and support from her friends and family. She also loves when her son starts to count along to the book when they read together.
When asked what she would say to someone who aspires to be a published author, she recommends starting a journal or a diary to keep your ideas for books. Once you have the idea, the next step is to write the manuscript and then comes publishing. You can go the traditional route and start to learn how to query to publishers or you can go the non-traditional route of self publishing. If the latter feels more natural, then you can look into joining professional writing organizations (like SCBWI) because they offer a wealth of information and can help you market and promote your book. She also mentions that the writing business is very subjective and that it's critical to stay true to your vision. Only you really know what story you want to share with the world.
Suzie is currently working on many projects and gave us a small sneak peek by telling us that her next children's picture book will feature a gopher based on a female computer scientist. You can learn more about her upcoming books by visiting her website here. She has also gotten a story accepted into Highlights Magazine, so stay tuned for that as well!
In honor of Women's History Month, Suzie will be donating all proceeds to SWENext, which is a junior chapter of the Society of Women Engineers. This group is for students under the age of 18 where they have access to resources and information about what engineering is. So if you have a child (son, daughter, niece, nephew, cousin, neighbor, friend)  in your life and want to encourage them to pursue STEM or read them an educational book, then now is really the best time to purchase. You'll feel great knowing that your purchase is going towards a great cause. Thumbs up for that!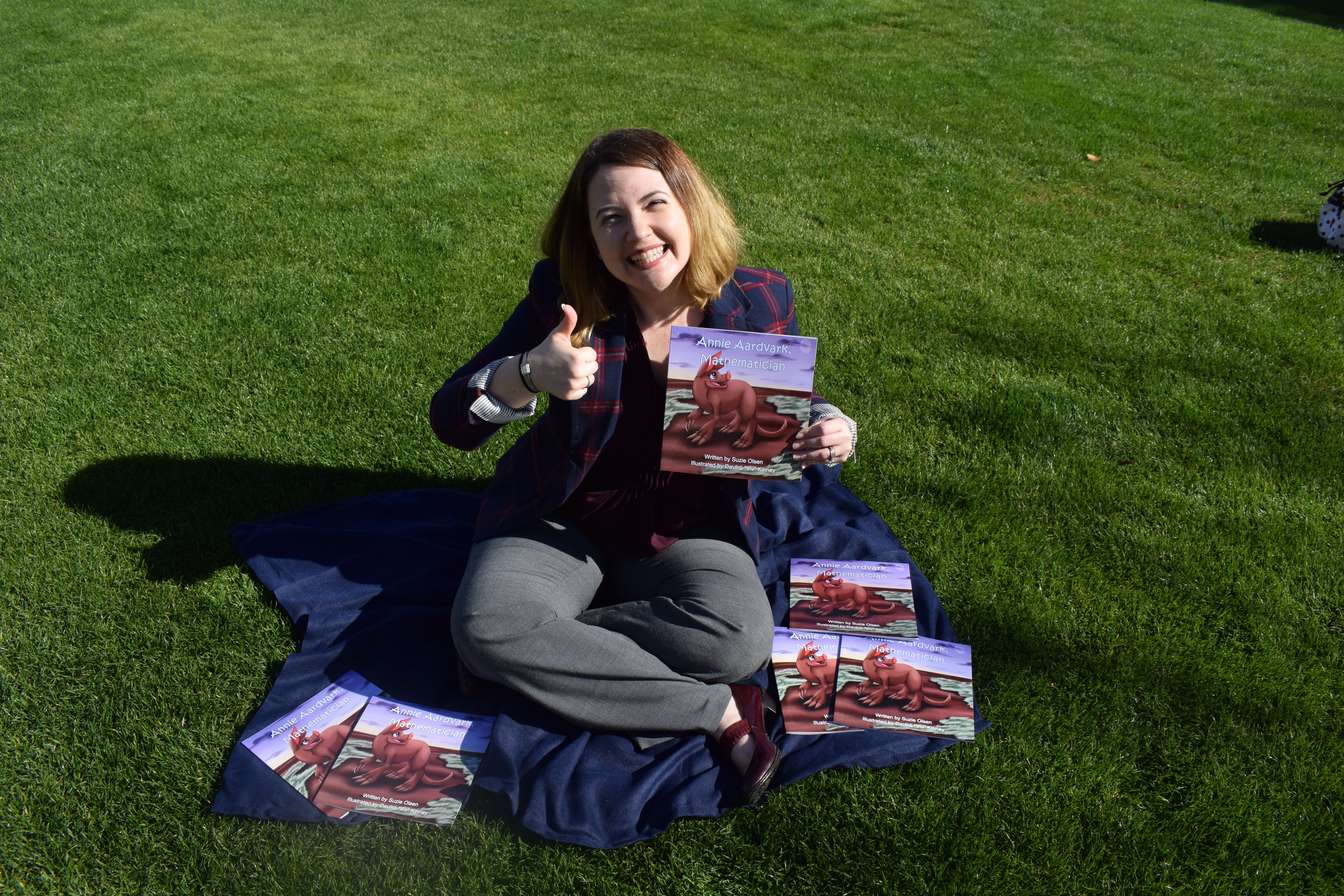 Publishing a children's book was on Suzie's bucket list, along with learning how to surf so I fully expect that the next time I feature her on my blog, it will be for winning a surfing competition!
Suzie and I have teamed up to give a very lucky Enthusiastic reader a signed copy of Annie Aardvark, Mathematician. Check out the giveaway details below.
---
GIVEAWAY DETAILS!
To enter on Facebook, like my Facebook page (and Suzie's Facebook page) and leave a comment on the Giveaway post on who you will be reading this book to.
To enter on Instagram, follow me on Instagram (and Suzie's Instagram account) and comment on the Giveaway post on who you will be reading this book to.
To enter on The Blog, simply leave a comment on this post on who you will be reading this book to.
To enter on Twitter, follow me on Twitter (and Suzie's Twitter account) and retweet the Giveaway tweet.
Good luck! The more places you comment on, the more entries you will get and the better chance you have at winning the book! The winner will be announced on Wednesday afternoon on Facebook, Instagram and Twitter!
Even if you don't win, you can order Suzie's book Annie Aardvark, Mathematician on Amazon, at Barnes & Noble and Goodreads.
Thank you all for reading, and stay enthusiastic!
Feel free to follow the adventure on social media 🙂
Facebook / Instagram / Twitter / Youtube
Maira
Please follow and like us: