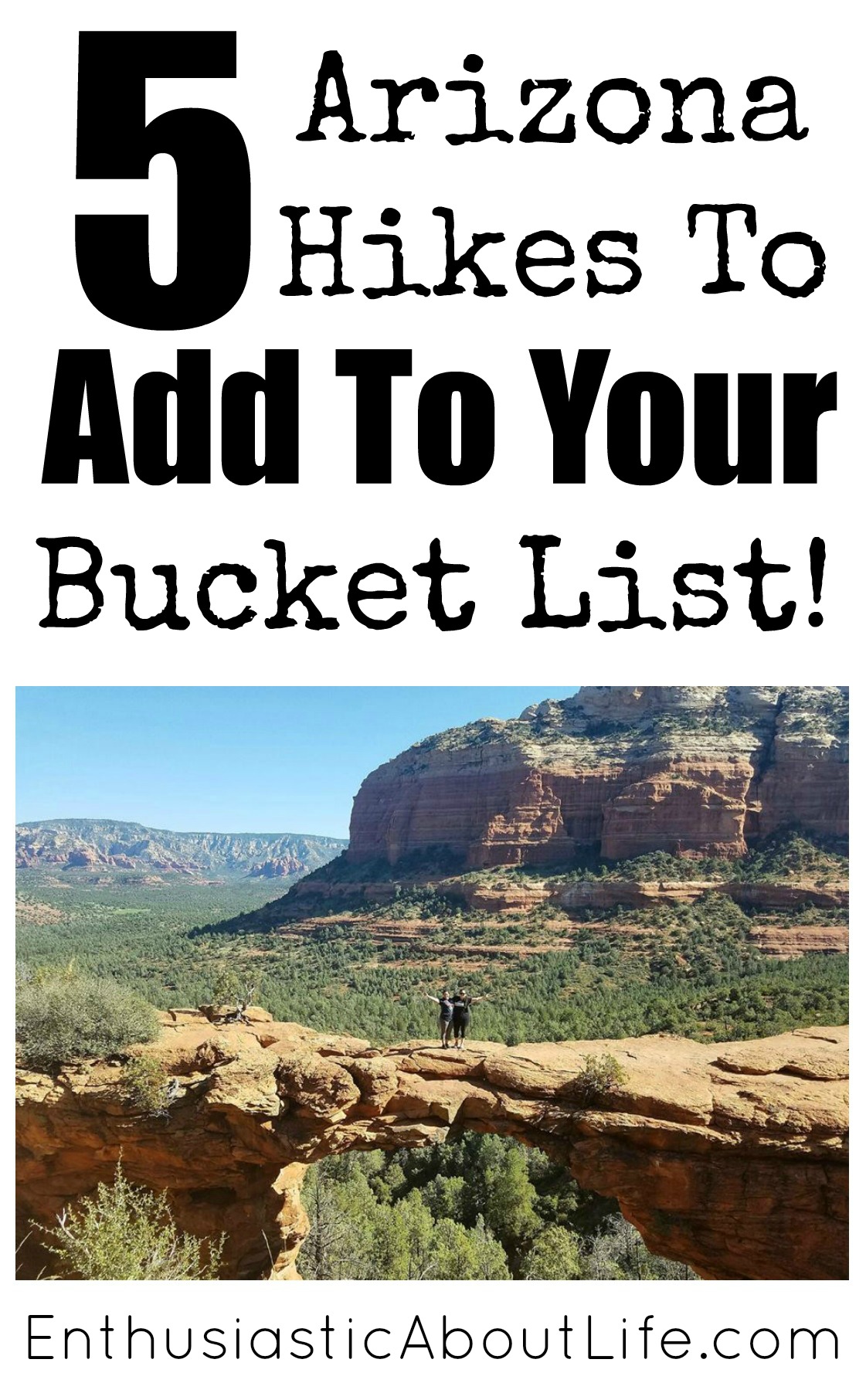 Happy 2017! We finally got to 2017 and there are so many New Year's resolutions going around. Most people want to be healthier, spend less, travel more, and my personal favorite (get outside more often). If any of the above resolutions apply to you, then this blog post is going to be your best friend. Hiking is a great way to be healthier, spend less money (most hikes are free), travel more (some hikes require a small roadtrip), and you will most definitely be outside.
If you live in Arizona, you are blessed to be living in a hiker's heaven. We have so many local hikes that are beyond beautiful (check out my fave hikes in the Phoenix area here) and several other hikes that are only a couple of hours away. Here are my top 5 hikes to add to your bucket list in various parts of Arizona this year, enjoy!
#5: Camelback Mountain in Phoenix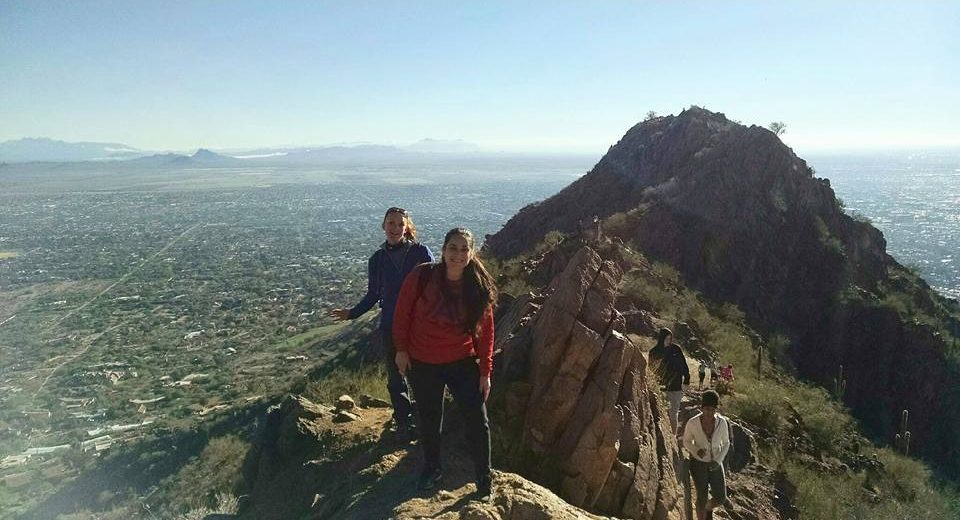 Camelback Mountain has some of the most difficult trails in the valley but it is such a great hike, and totally worth it. My favorite trail on Camelback Mountain is Cholla Trail which is considered the easier hike, but it's not that easy. My hands always hurt a bit after this hike because as I climb up I hold on to the rocks for dear life. It's a very physical hike but if you come to Arizona you have to do this hike! During the winter, when you get to the top there is a little surprise (I won't tell you what it is because nobody told me) but trust me when I say that it is super festive. I recommend this hike to anyone looking for a great workout and a beautiful view of the valley.
#4: Devil's Bridge in Sedona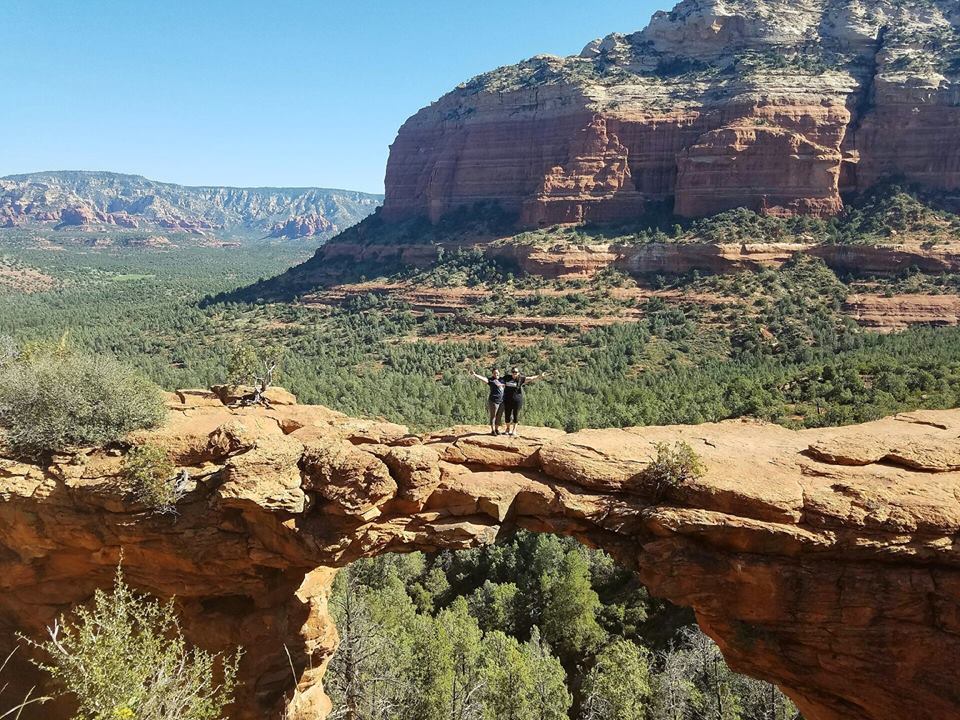 This hike is located in Sedona which is only about 2.5 hours North of Phoenix. Sedona is such a beautiful part of Arizona and if you love hikes, you definitely need to make a day trip here. The hike isn't super difficult or long but the views from the top are breathtaking. And it is a little scary crossing this bridge but the picture is worth it 😉
#3: Seven Falls in Tucson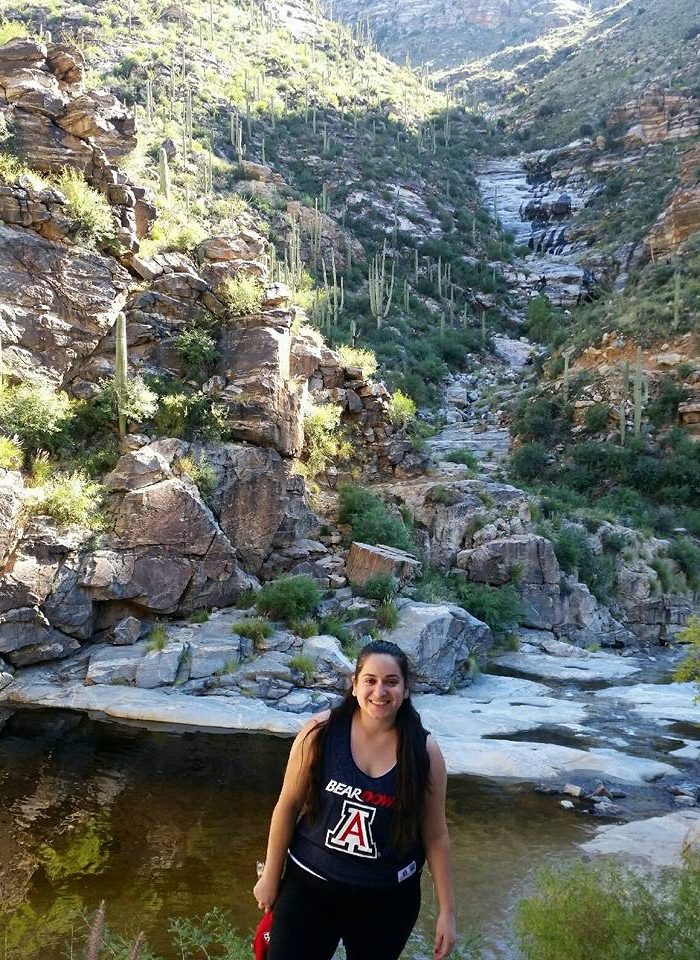 This hike is about 2 hours South of Phoenix. Seven Falls at Sabino Canyon (in Tucson) is one of my favorite hikes in Arizona. I mean look at how beautiful it is, do you blame me? I love hiking Seven Falls after it rains because there is so much water. Definitely recommend this hike to anyone who likes to hike and enjoy nature at its finest. This hike is longer but not super difficult.
#2: Humphrey's Peak in Flagstaff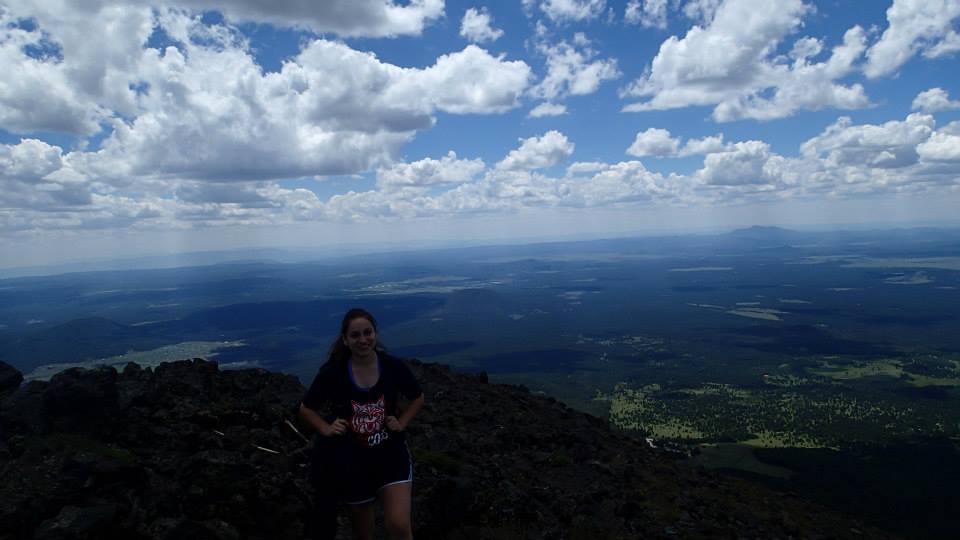 Humphrey's Peak in Flagstaff (2 hours North of Phoenix) is the highest natural point in Arizona with an elevation of 12,633 feet. This hike is DIFFICULT. Not only is it super long (took us about 8 hours round trip) but it's also very steep. It is so worth it though because you literally feel like you are up in the clouds. It's such a great workout and the views are beyond beautiful. Hiking Humphrey's Peak is definitely one of my hiking accomplishments, I totally recommend it!
#1: Havasupai Falls at the Grand Canyon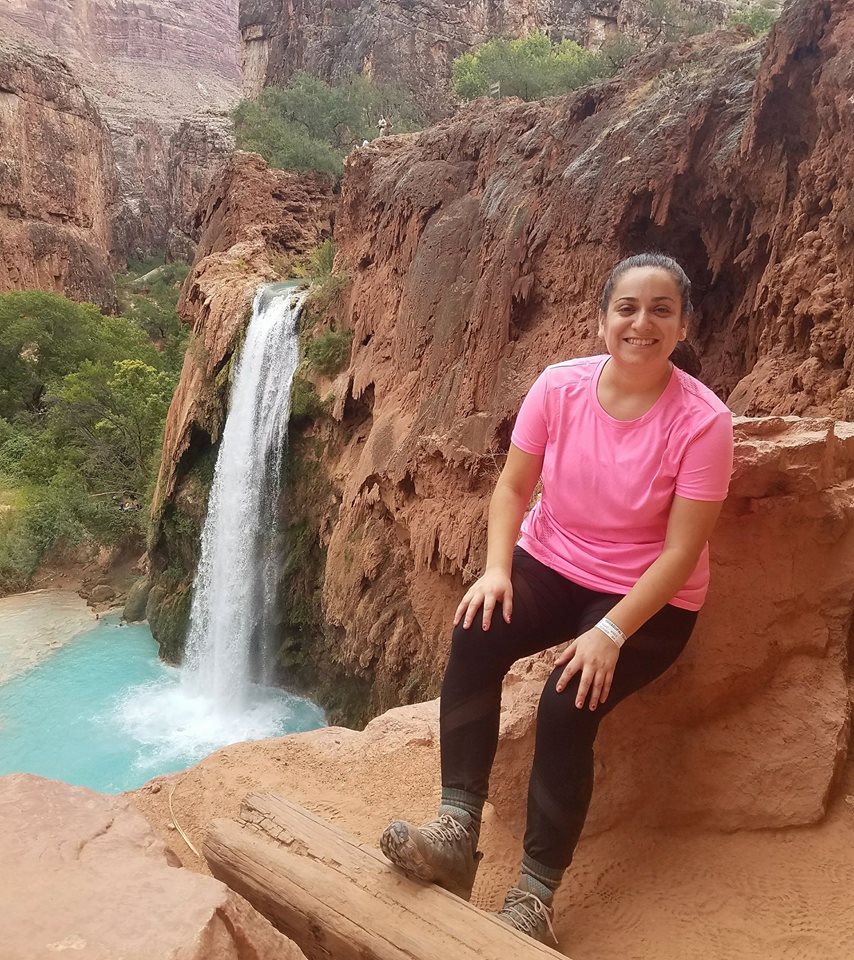 Havasupai Falls is about a 4.5 hour drive from Phoenix and it needs to be on everyone's hiking bucket list! I don't really need to give you a reason why you should add it to your bucket list…the picture is reason enough. Look how beautiful it is!
---
I hope you enjoyed and this helps you keep your new year's resolution! If you still need more information/inspiration, check out the Hiking Bucket List! Good luck, I hope to see you out on the trails!
Thanks for reading and stay enthusiastic!
Maira
Please follow and like us: