Lately, I've been going to a ton of happy hours because a lot of my favorite people were born in January. And I've noticed that Phoenix has some amazing happy hour deals for wine lovers. I've decided to do a public service and have rounded up five of my favorite restaurants with fabulous happy hour deals AND delicious food. Enjoy!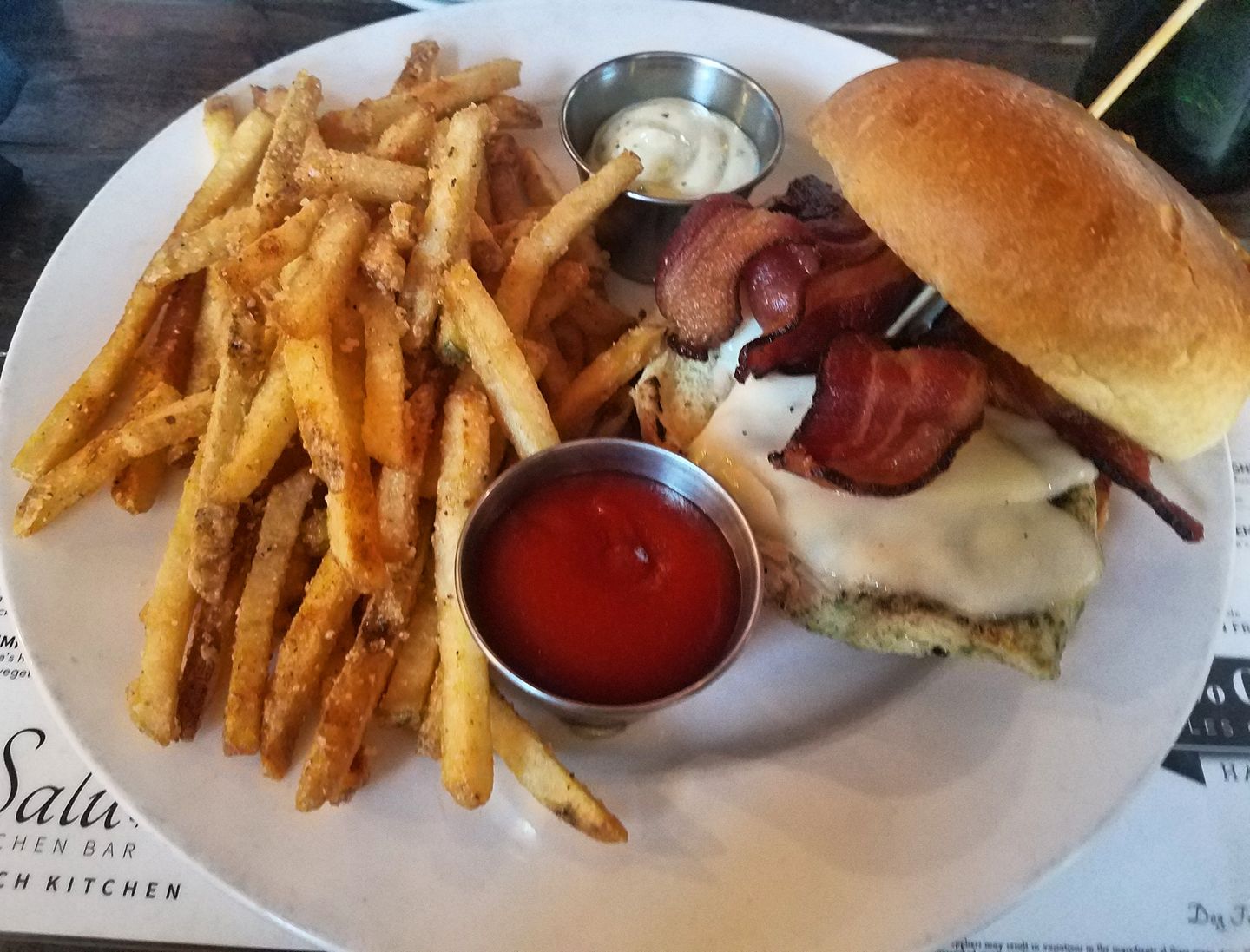 I love the happy hour at Salut Kitchen and Bar because you can get 50% off all bottles of wine…and if you don't finish the bottle, you can take it home! Doesn't that sound amazing? Their happy hour is Monday-Friday 3-6:30pm. They're also dog friendly and have delicious food! Their brunch is super tasty and their dinner is just as good! Pictured here is the Applewood Grilled Chicken sandwich with the regular truffle fries with Lemon Truffle aioli, SO MUCH FLAVOR!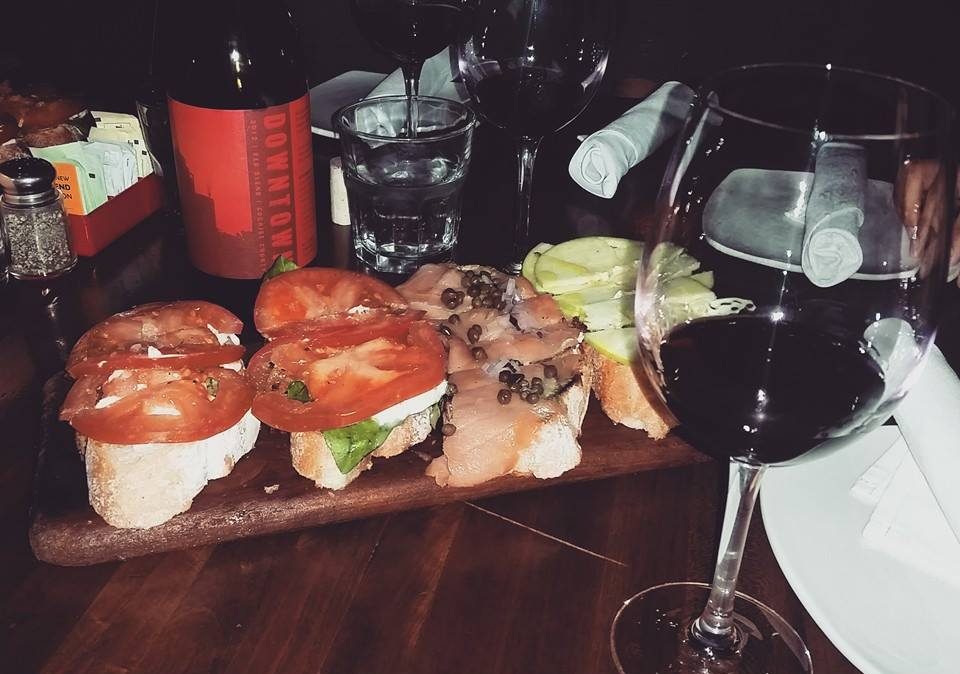 I love love love Postino Wine Cafe. This place has the best atmosphere and you really can't beat a bottle of wine and bruschetta for $20 on Mondays and Tuesdays after 8pm! If you don't finish the bottle of wine, you can also take it home!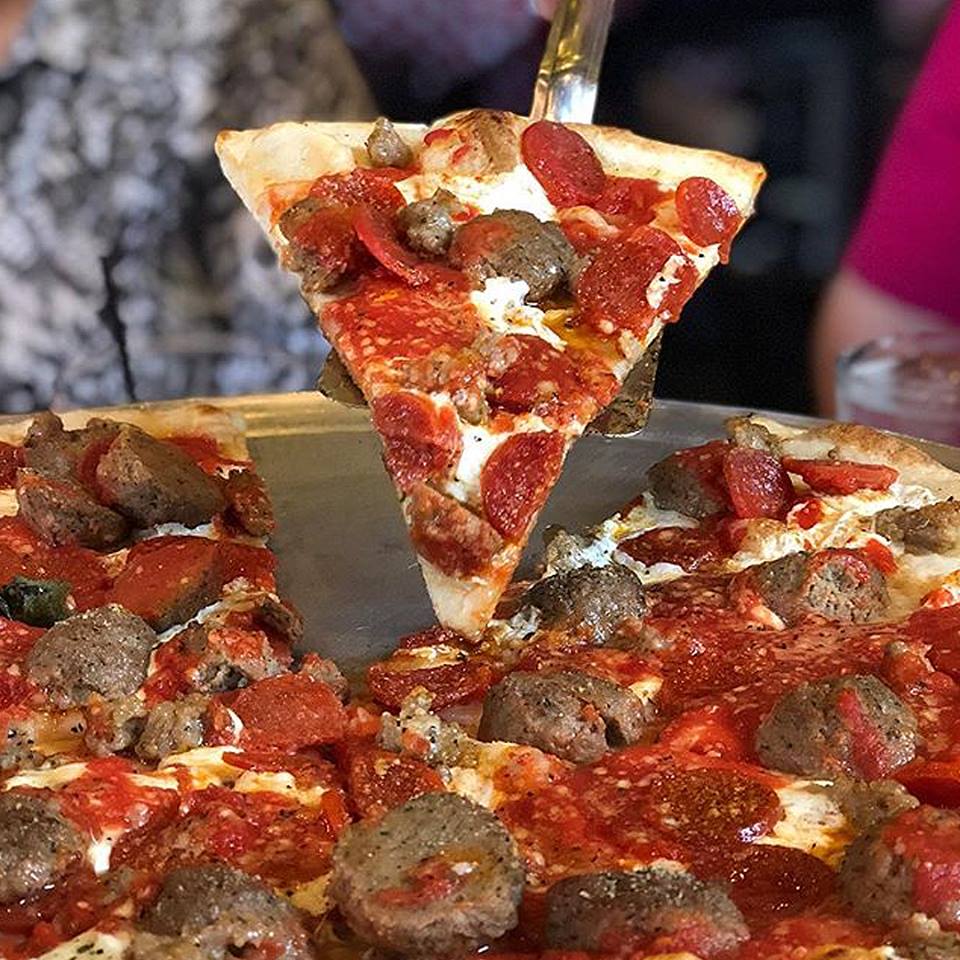 Photo from @PhxFoodGirls
Grimaldi's has been one of my favorite pizza places since college for several reasons: their pizza is delicious, they have an amazing happy hour, and you can get a free Large 1-topping pizza on your birthday! Grimaldi's has two different options for you, they have their Stoking Social Hour (daily 3:30-6pm) which is basically when the employees are cleaning their brick ovens and pizza can't be made so they offer $2 off draft beer, $3 off glasses of wine and signature cocktails, and $15 off bottles of wine! They also have their Tuesday Special which is my favorite because every Tuesday, all day long you can get half off glasses, carafes and bottles of wine! And again, you can take home any bottles of wine that you don't finish!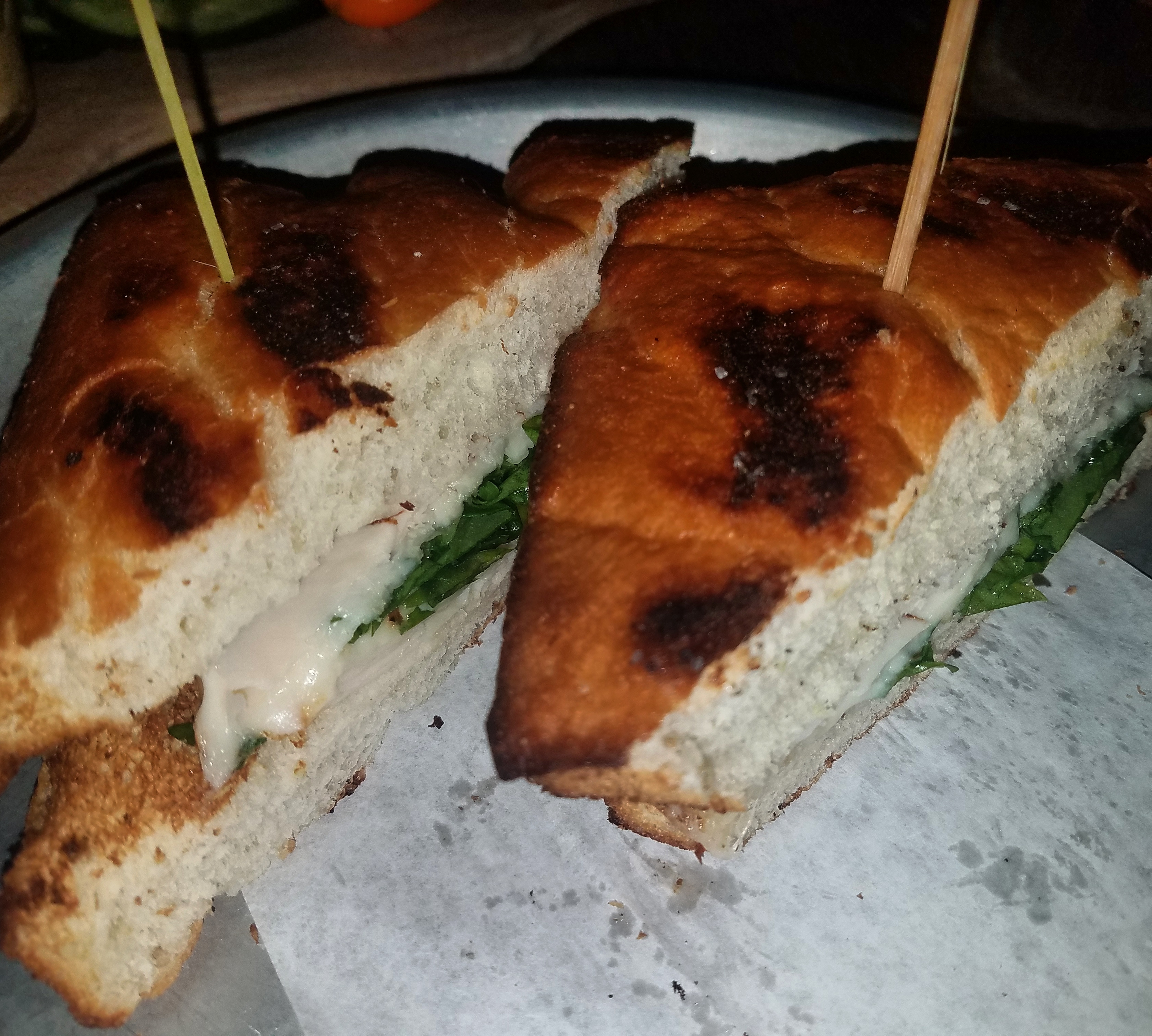 Sorso Wine Room is a very special place. You might have seen places with self-serving beer dispensers which let you sample different kinds of beer…well Sorso Wine Room has this same concept for 32 wines from around the world! Their happy hour is every day from 3-6pm (and all day Wednesday) and my fave part of their happy hour is that you can get house wines by the bottle for $20 and house bubbles by the bottle for $25! Again, if you don't finish these bottles you can take them home! They also have the BEST grilled cheese sandwich I've ever had in my life, and if you can't decide which one to get…you can do a grilled cheese flight! I created my own grilled cheese and got the grilled cheese with arugula, provolone, and prosciutto! The bread was probably the best part, it was just so good!
One of my newest fave happy hour spots is The Living Room (with several locations in the valley)! Their drink specials are top notch and they have happy hour from 11am-6pm for drinks Monday-Friday, while their food is on happy hour prices from 3-6pm. They have $3 off signature cocktails, and $2-3 off of glasses of wine! Their pepperoni flatbread is so good, that I ate the entire thing…and then I ordered another one (#noshame). The flatbread had pavone pepperoni, house made mozzarella and tasty tomato sauce! 🍕🍕🍕
---
Are you inspired to go out and get some delicious wine now? I hope so! Please let me know if your favorite restaurant didn't make the list and I'll make sure to try it!
For more foodie inspiration, check out the Food Bucket List!
Thanks for reading and stay enthusiastic!
Feel free to follow the adventure on social media 

Facebook / Instagram / Twitter / Youtube
Maira
Please follow and like us: