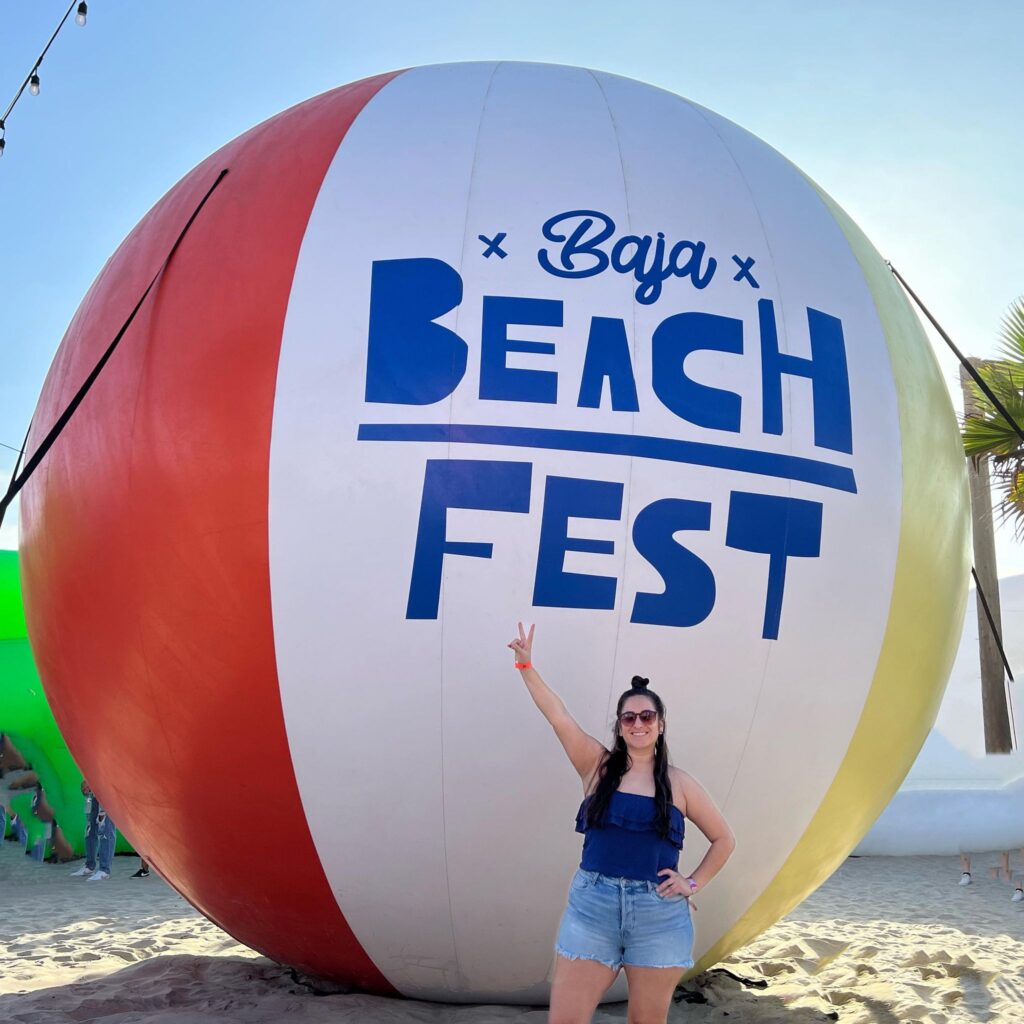 If you are a reggaeton or Latin music fan, then Baja Beach Fest in Rosarito, Mexico needs to be on your bucket list!
I attended this last weekend and itwas incredible and it was an absolute dream come true to see one of my favorite artists perform! I bought Daddy Yankee's album Barrio Fino when I was 12 years old and have been a reggaeton fan ever since.
Check out my tips for first time festival attendees below!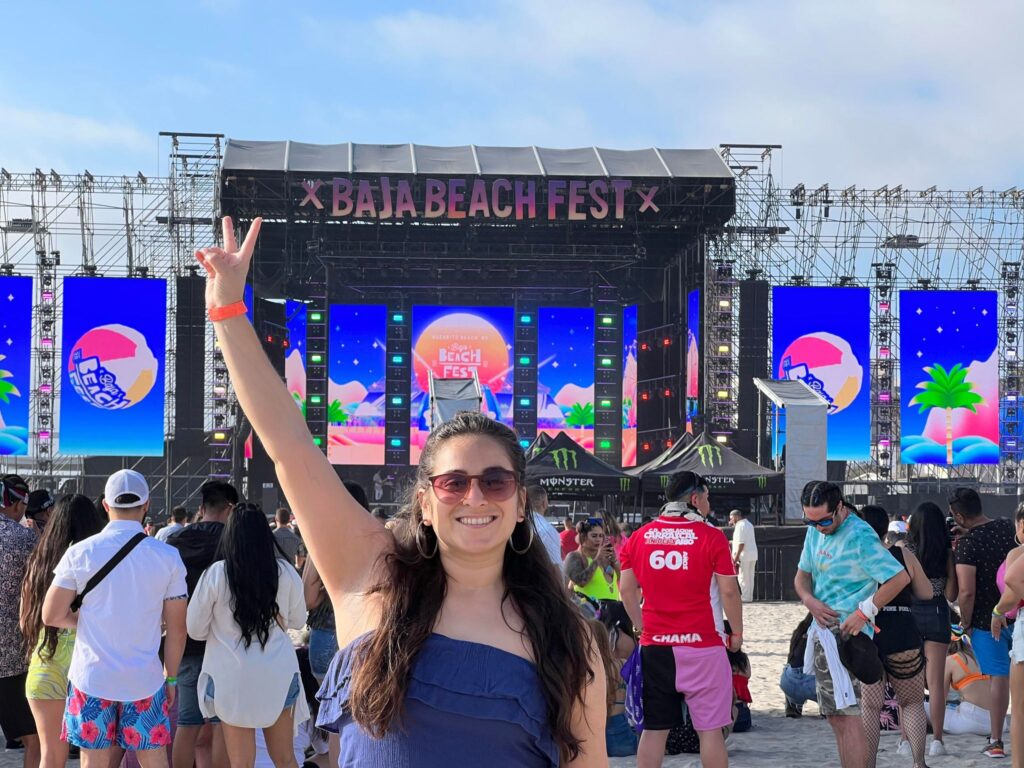 ⛱ Do not go wine tasting (like we did) before this festival as you will be dehydrated lol

⛱ Bring a backpack with a hydration pack or a reusable water bottle so that you can stay hydrated! The festival had refillable water stations and it was great!

⛱ Make sure you put sunscreen on as the festival is outside!

⛱ Wear comfortable shoes or sandals as you'll be walking around/standing a lot of the time.

⛱ Bring enough cash for food and drinks!

⛱ It got pretty chilly in the evening so I'd recommend you bring a light cardigan or blanket or just do what I did and borrow a blanket from the picnic area lol

⛱The cell signal isn't great so make sure you let family/friends know where you'll be so they don't worry!

⛱ Designate a meeting spot in case you get separated from your friends.

⛱ After each set, people leave to get drinks or go to the bathroom so I recommend you go and get a good spot for the next artist you're excited to see!

⛱ It took us 3 hours to cross the border to get back home so plan for that and bring water and snacks in the car. It took my friend 45 minutes to cross but she left Sunday at around 2am. We left Monday morning.

⛱ Stand next to the sound booth for optimal sound
⛱ We stayed at Hotel Corona Plaza that was walking distance and I highly recommend this as it is a bit chaotic to find a taxi afterwards and it was nice to just walk.
Any other tips I missed? Who's joining us next time?!
---
I hope this post inspires you to go to Baja Beach Fest!
For more Mexico inspiration, check out #MairaInMX on Instagram!
Thank you all for reading, and stay enthusiastic!
Feel free to follow the adventure on social media
Facebook / Instagram / Twitter / Youtube
-Maira