This post is sponsored by Basic Invite. As always, all opinions are my own.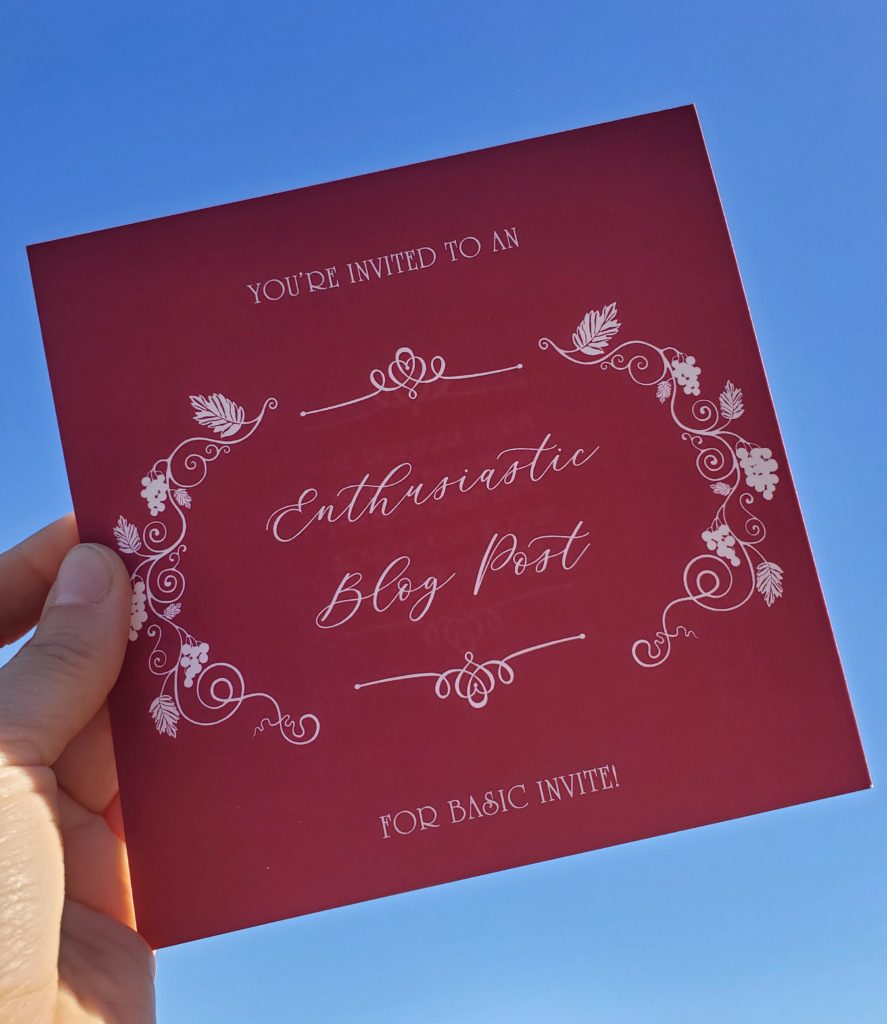 I'm not sure about you, but right now it seems like half of my friends are engaged which is very exciting for three reasons.
I love my friends and am very happy that they've found their person for life.
Bachelorette parties, bridal showers and weddings are always so fun!
I am #EnthusiasticAboutWeddings and all of these weddings mean that I have more of an opportunity to be a part of the fun as the ordained minister.
And I now have two more reasons: bridal shower tea invitations and the unlimited ways to have a personal wedding website with Basic Invite! Since so many of my friends are engaged and having bridal showers, I decided to surprise a few of them with faux invitations. I had so much fun designing these online and can't wait to use Basic Invite for upcoming real parties. Check them out and make sure you read until the end for a discount code to use for your own invitations!
When Basic Invite first reached out to me with the opportunity to partner, I was hesitant because I am not the most creative person at all. So when I found that Basic Invite had over 900 wedding invitation sets, I was relieved! I chose five friends to surprise with these faux bridal shower tea invitations and these friends are as different as they come. I was determined to design the perfect invitation to capture each of their personalities and Basic Invite allowed me to do so!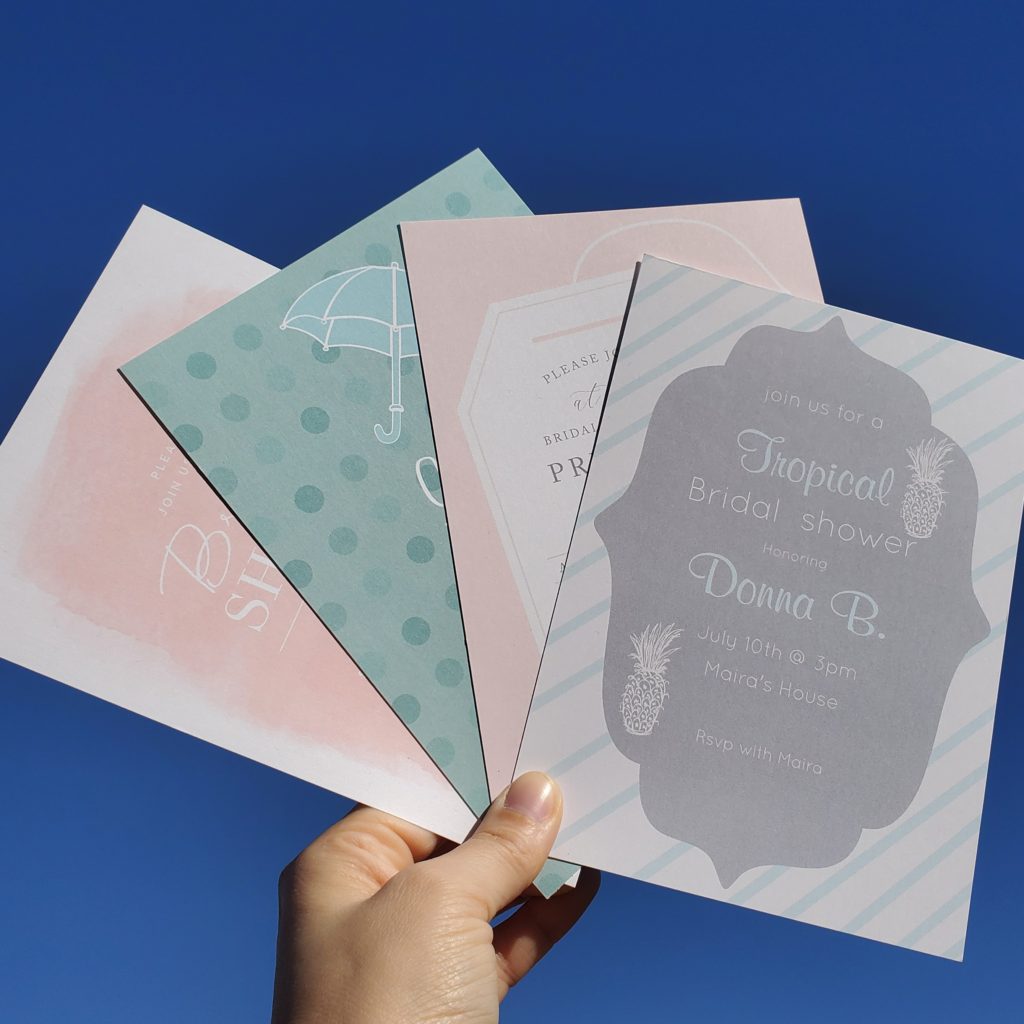 Basic Invite has almost unlimited colors, and they are one of the few websites that offer all of these colors with instant previews online. I think color is so important because colors can set the vibe for your party and can also match your personality. On Basic Invite, it's so quick and easy to change the color (over 180 different color options) so you'll be confident that you will end up with exactly the right shade.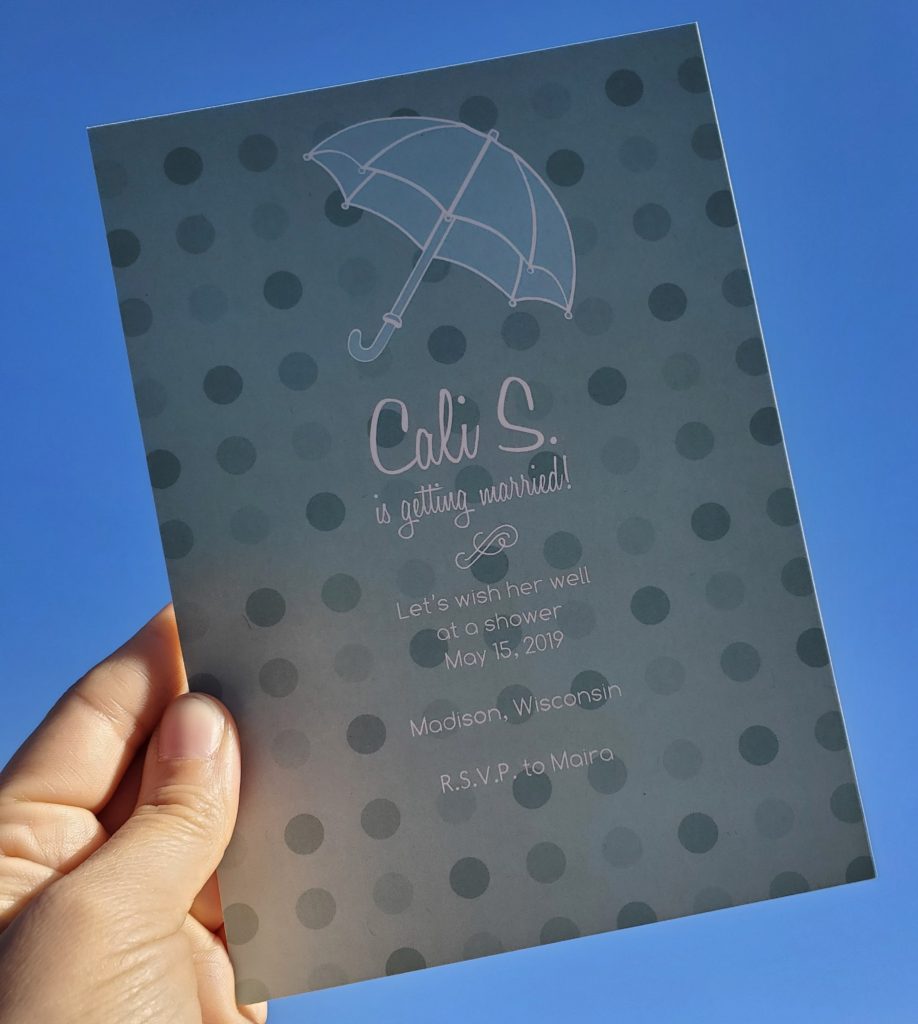 All Basic Invite items ship within 7-11 business days and you are able to order printed custom samples before purchasing an entire order which I love so much. I love this because I know I'm not the only one who's ordered something online and have had it look completely different in person. Luckily, Basic Invite delivers what is promised on their website. Each template has different paper styles so it's useful to preview the paper quality before deciding which template you will go with!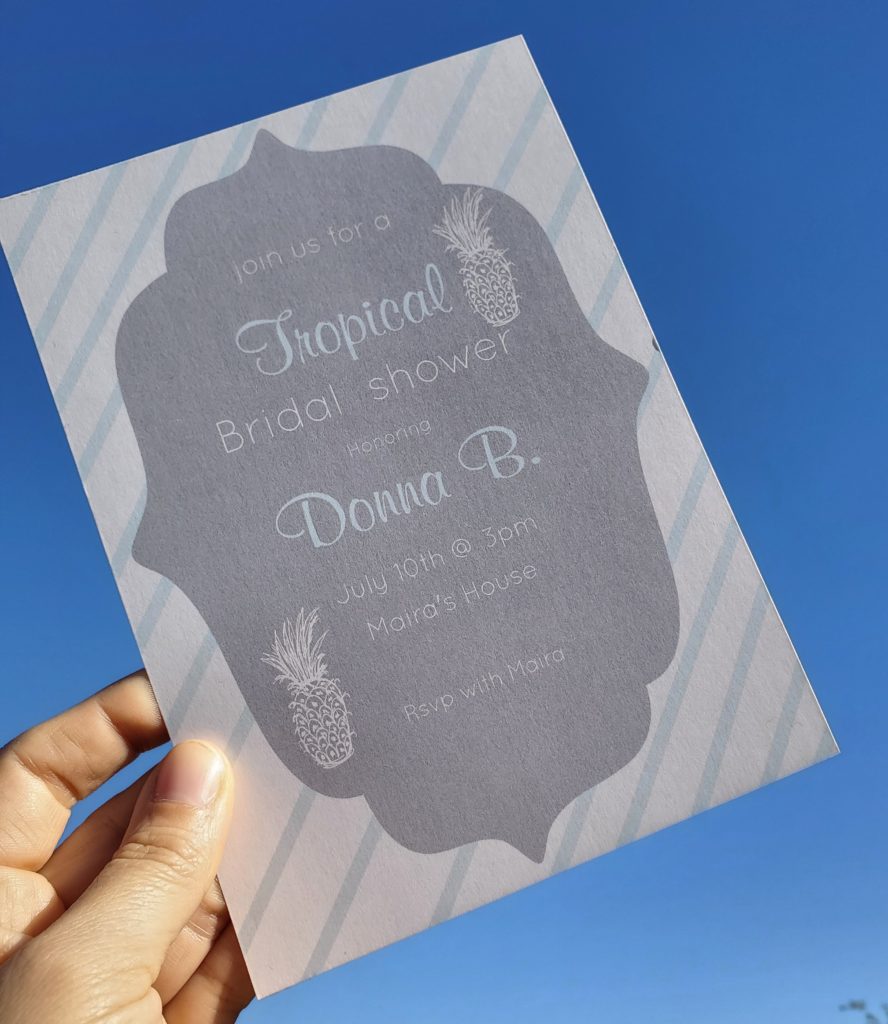 We all know that the invitations are important because that is where all of the information is, but envelopes matter too. I was expecting Basic Invite to have just basic white envelopes but I was wrong! They have over 40 different colors of envelopes. You can choose the right shade of envelopes to make sure your invitations are the best they can be. Best of all, their envelopes are peel and seal so closing the invitations is very easy and your tongue won't get tired.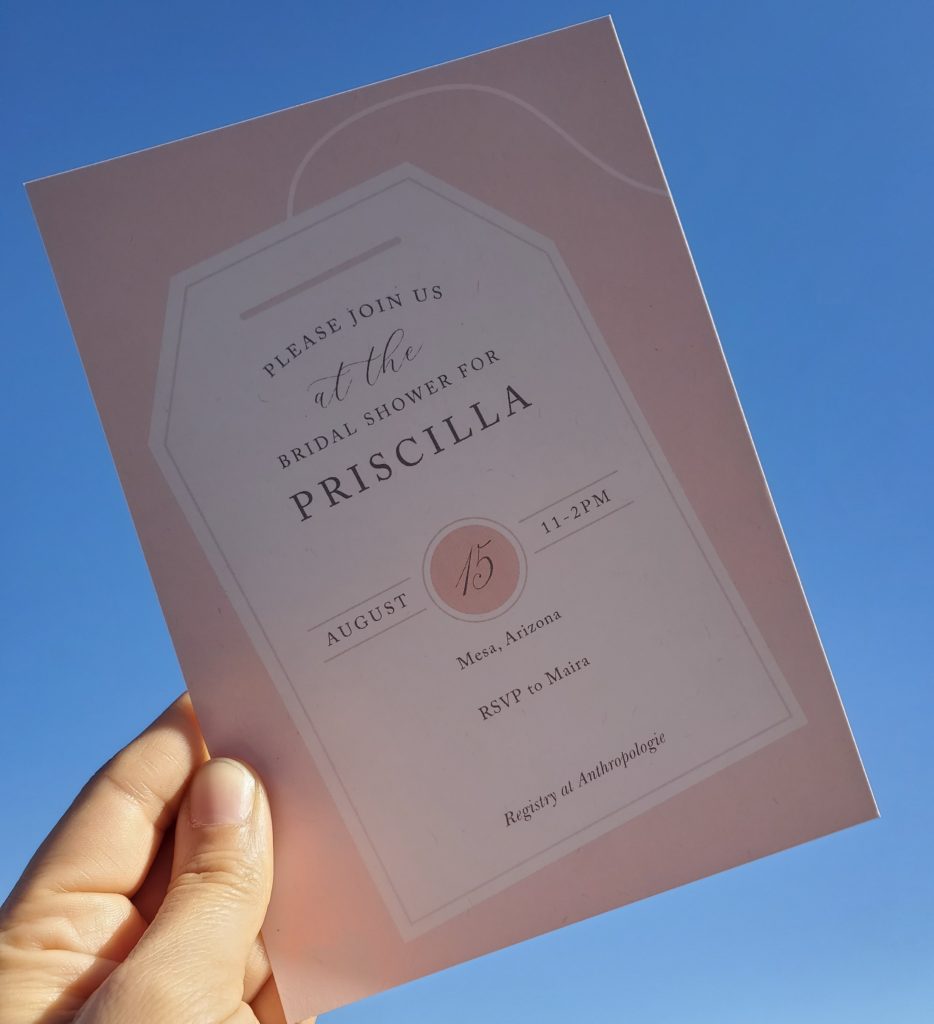 If you are a person who likes options (ahem, me), then you will be ecstatic to hear that Basic Invite has over 900 wedding invitation sets! You can order wedding invitations as part of a set which means that you can order save the dates, wedding invitations, wedding menus, wedding programs, and thank you cards that will all match!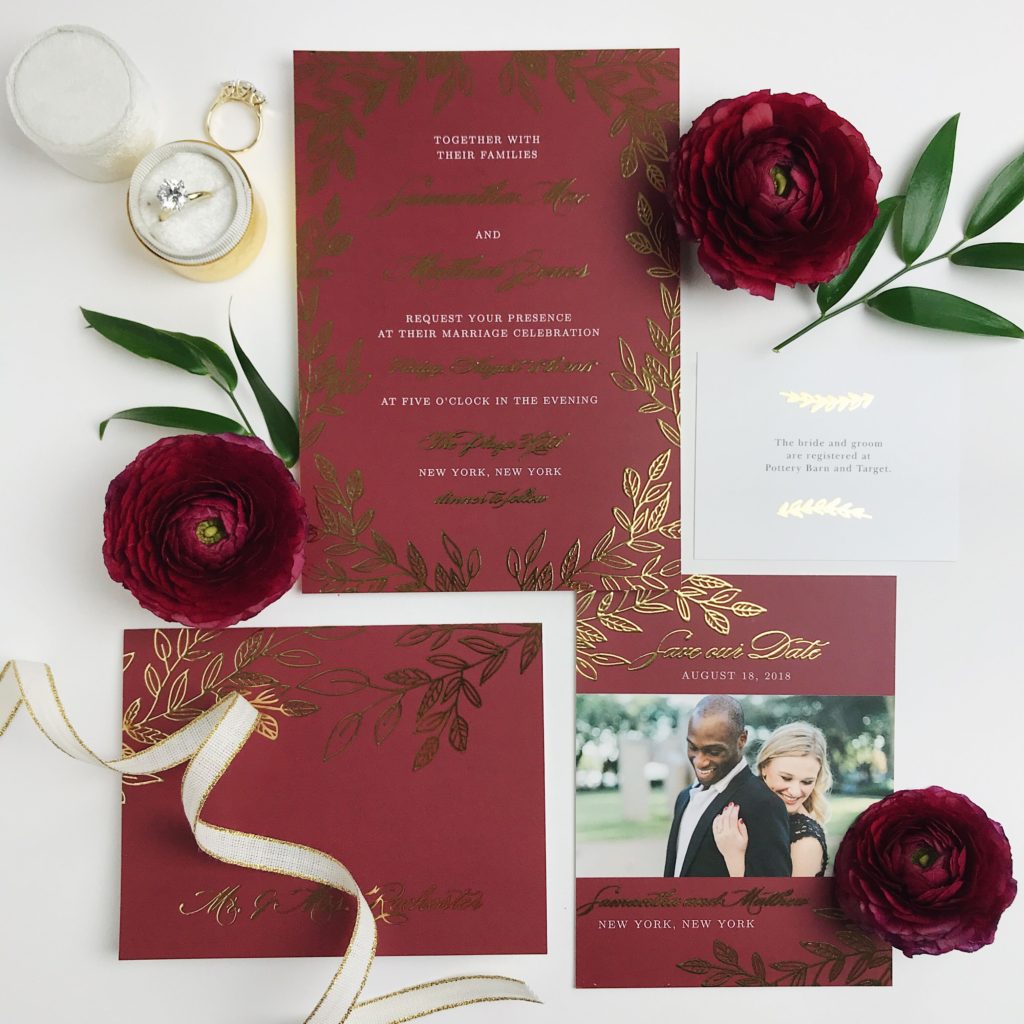 Basic Invite has super cute invitations of course, but they also are very helpful when it comes to all of your wedding needs. As an ordained minister, I have seen a lot of the behind the scenes action that happens before a wedding. Every bride has to stay organized in order to make sure that little details don't fall through the cracks. Basic Invite offers a free address collection service which you can use to request addresses in three quick steps: share a link, collect addresses, and get free envelope printing. I know my bride friends will definitely be using this in the future!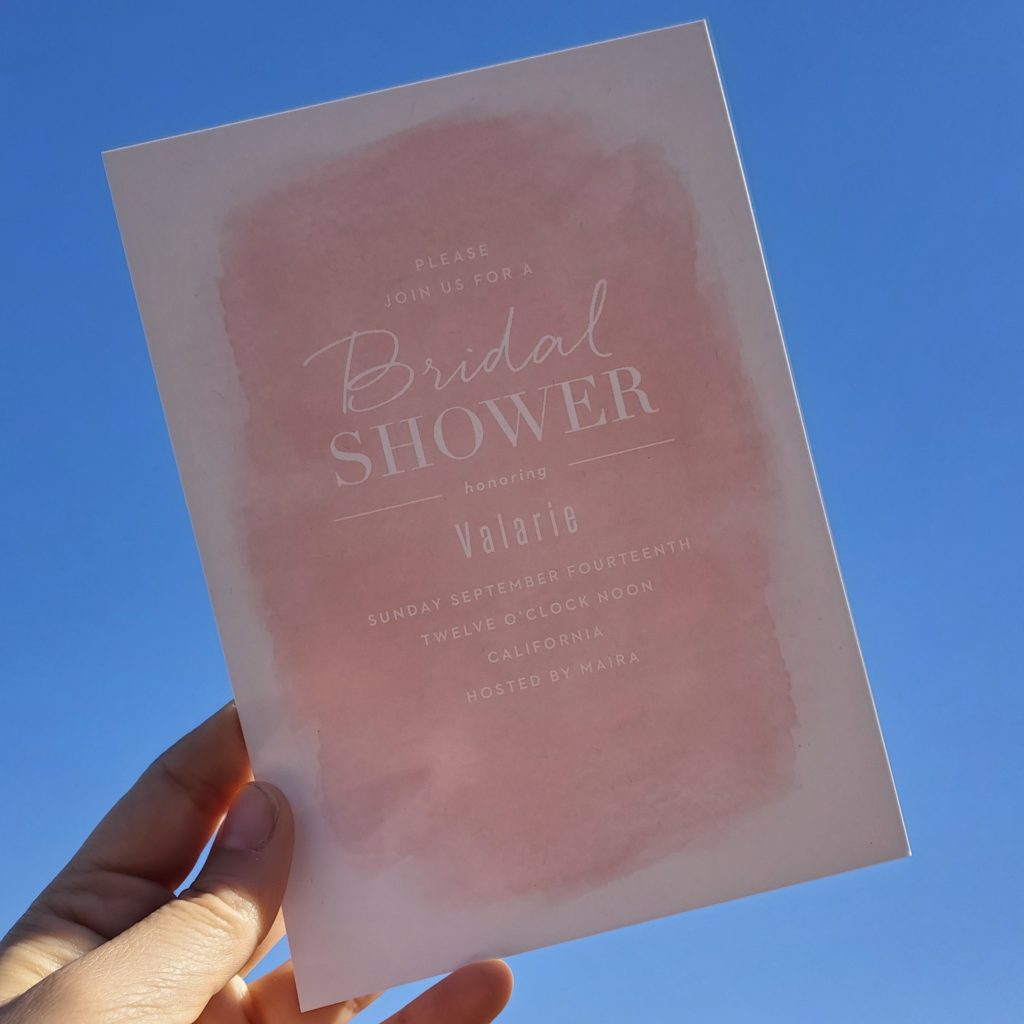 Another helpful service that Basic Invite offers are seal & send wedding invitations: an all-in-one wedding invitation with a tear-off RSVP postcard included. Is that easy or is that easy or is that easy?!
The Seal & Send is their newest collection and brides are already LOVING them, and I can see why. There are currently over 30 designs including the ever-popular foil options. The best part of the Seal & Sends is that the addresses of you guests are printed on the front of each invitation which means no envelope necessary! All you have to do is share a link, collect addresses, and upload them onto your design. When you receive your order, all that is left to do is add postage, fold invites, and secure them with a sticker.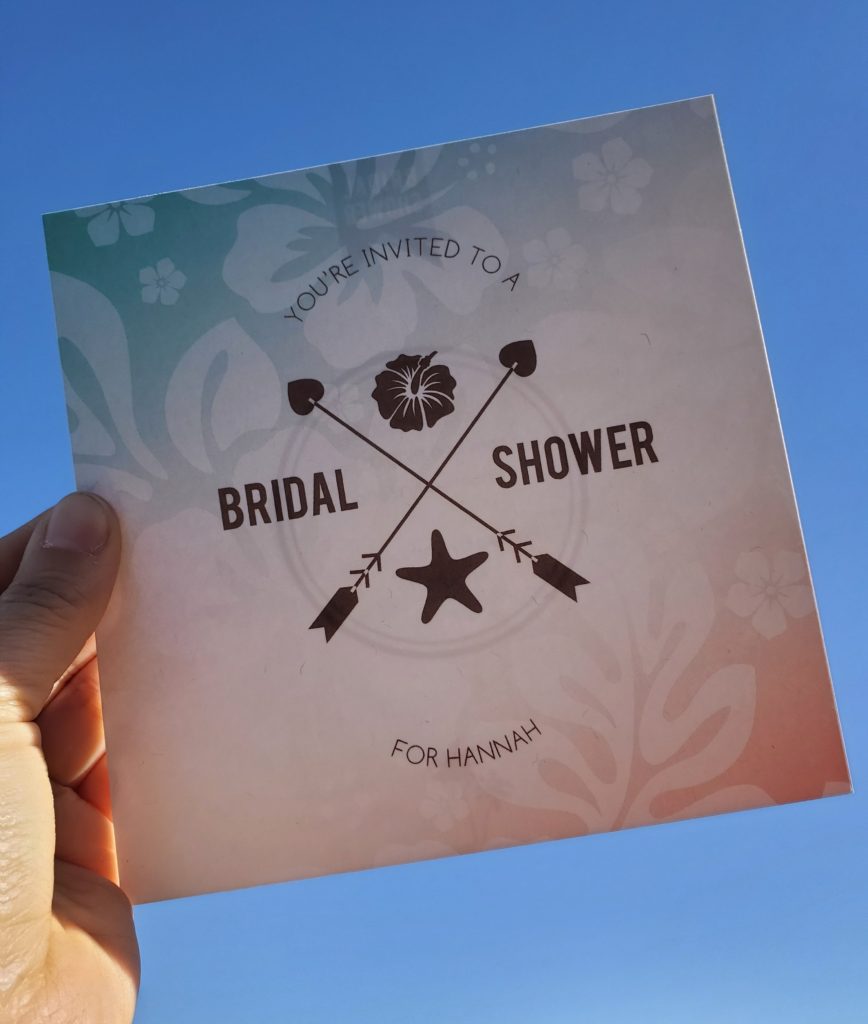 Basic Invite also offers what is probably the most needed service when planning a wedding: free wedding websites! These days everyone needs a wedding website to collect RSVPs, share important information about the day of the wedding, and also of course share your love story! Their wedding websites are able to be customized just like their wedding invitations so if you had fun designing the invitations, imagine what a blast you'll have designing a website.
These wedding websites are mobile friendly and super easy to use. You can instantly upload all of your wedding details. You can choose from 180 custom colors and even choose a design to match your wedding invitation suite!
——————– ——————– ——————–
Thank you Basic Invite for partnering with me. Check out Basic Invite and see what you can design today. You can use the discount code: 15FF51 for 15% off of your entire order.
Let me know which design is your favorite. Thanks for reading and stay enthusiastic!
Feel free to follow the adventure on social media
Facebook / Instagram / Twitter / Youtube
-Maira
Please follow and like us: