This post is sponsored by the Roseville Visitor's Association. As always, all opinions are my own.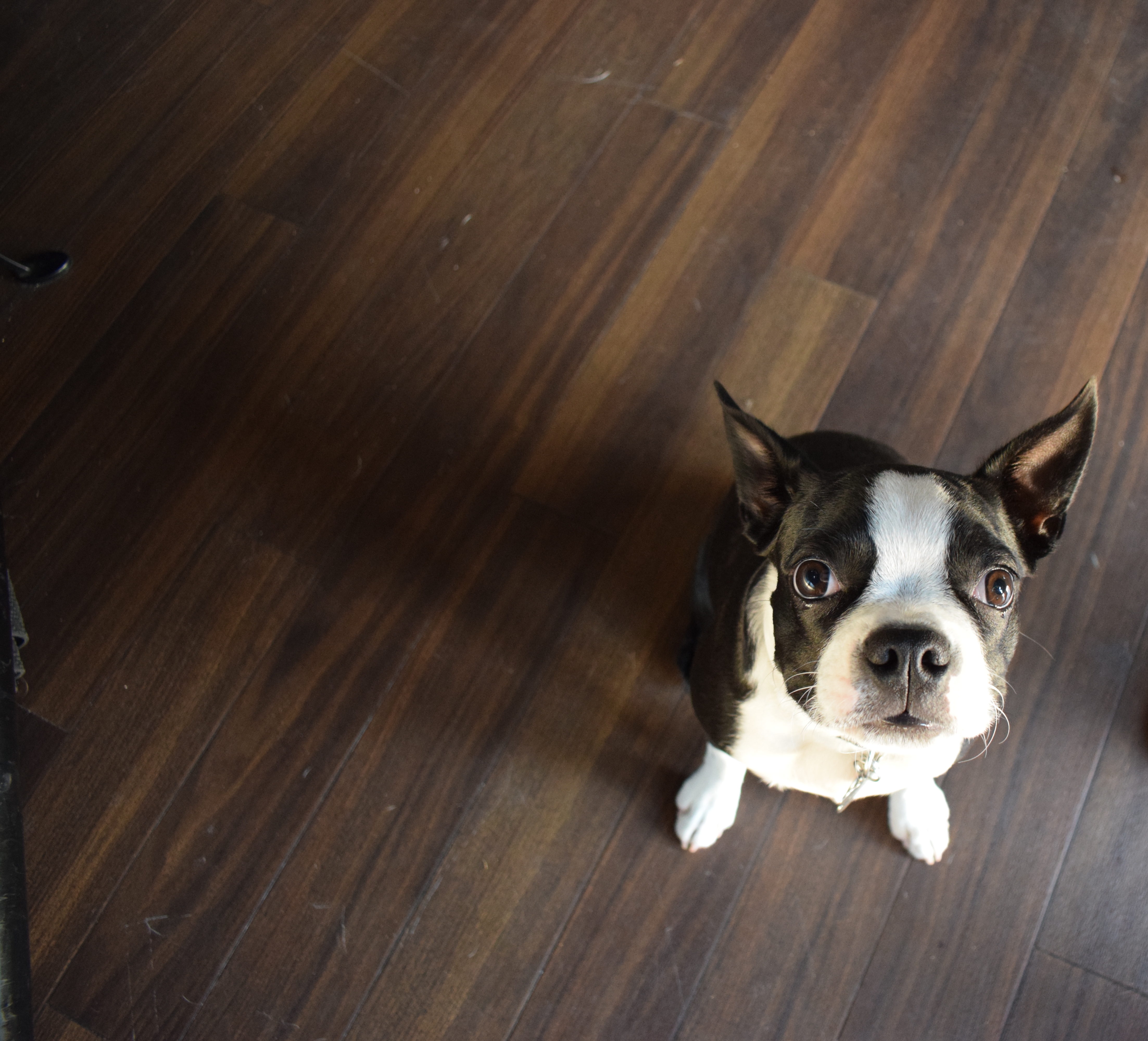 I was told that when visiting Minnesota, I absolutely had to add Bent Brewstillery to my bucket list. I'll have you know that it was one of the best items I've added not only because it's a really unique place but because they ALSO HAVE AN OFFICIAL BREWERY DOG NAMED BB.
Bent Brewstillery is both a brewery and a distillery all in one place located in Roseville, Minnesota. They like to describe their image as 'young, hip, and sexy, yet mature and respectful: traditional German ideology balanced with modern, contemporary American'.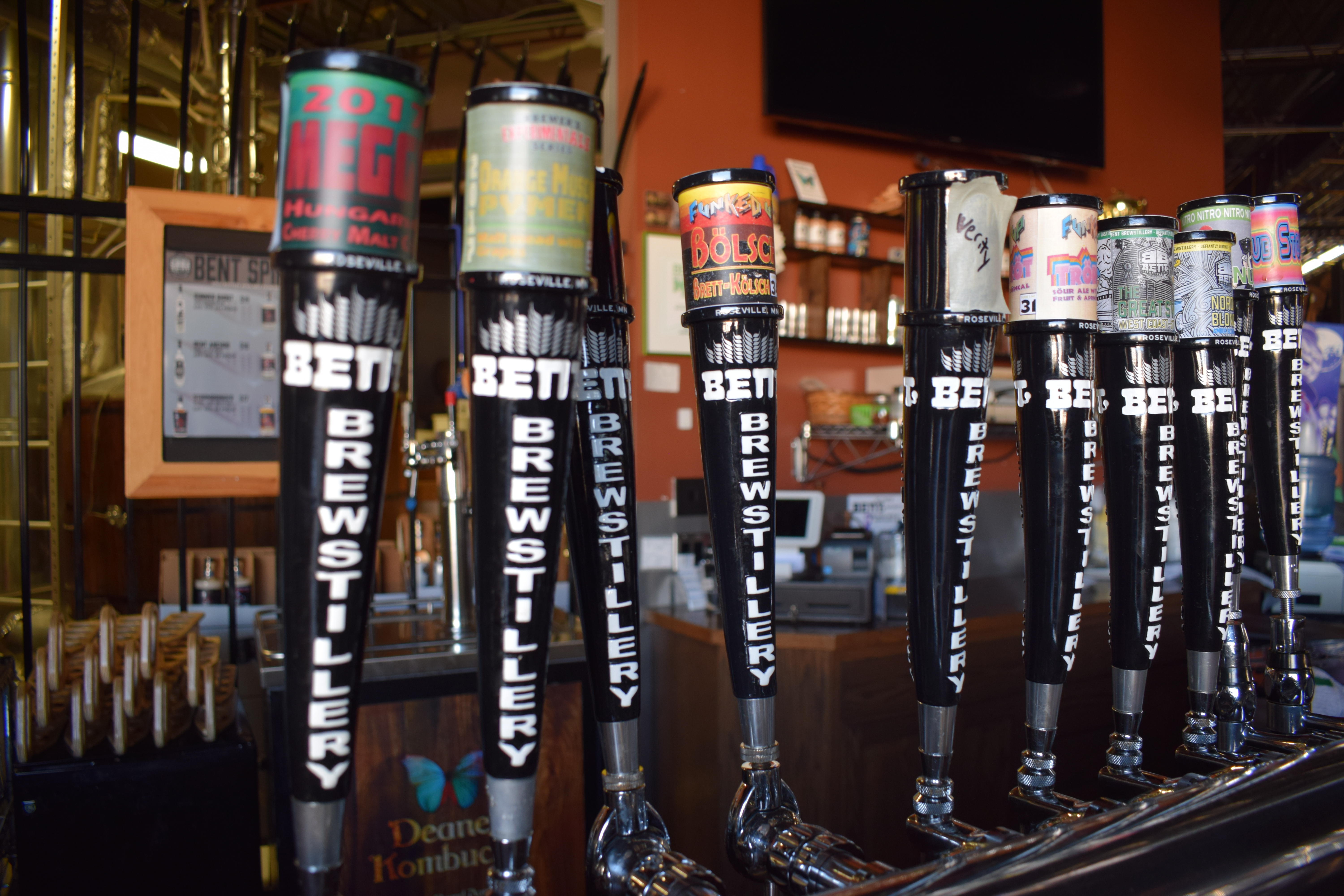 They don't have a kitchen but worry not, you will not go hungry at Bent Brewstillery. They have over 10 different food trucks that alternate depending on the day ready to feed you. You can find the full list of food trucks here. They also encourage you to bring your own food (awesome, right?) or even get food delivered. Bent Brewstillery is also pet friendly, so pet friendly in fact that they even have an official brewery dog named BB!
Bent Brewstillery is a very unique place due to their whole attitude around why they do what they do.
On my most recent visit, I had the pleasure of interviewing Bartley Blume, the owner and president. We talked about everything from bucket list items to beer to whiskey to dogs and to everything in between. See the full interview below.
Maira: Where are you from? How long have you been in Roseville, MN?
Bartley: I was born in Wisconsin, raised in the South (Georgia and Alabama) then came full circle back up North to Minnesota. Our company has been based in Roseville since starting production in 2013.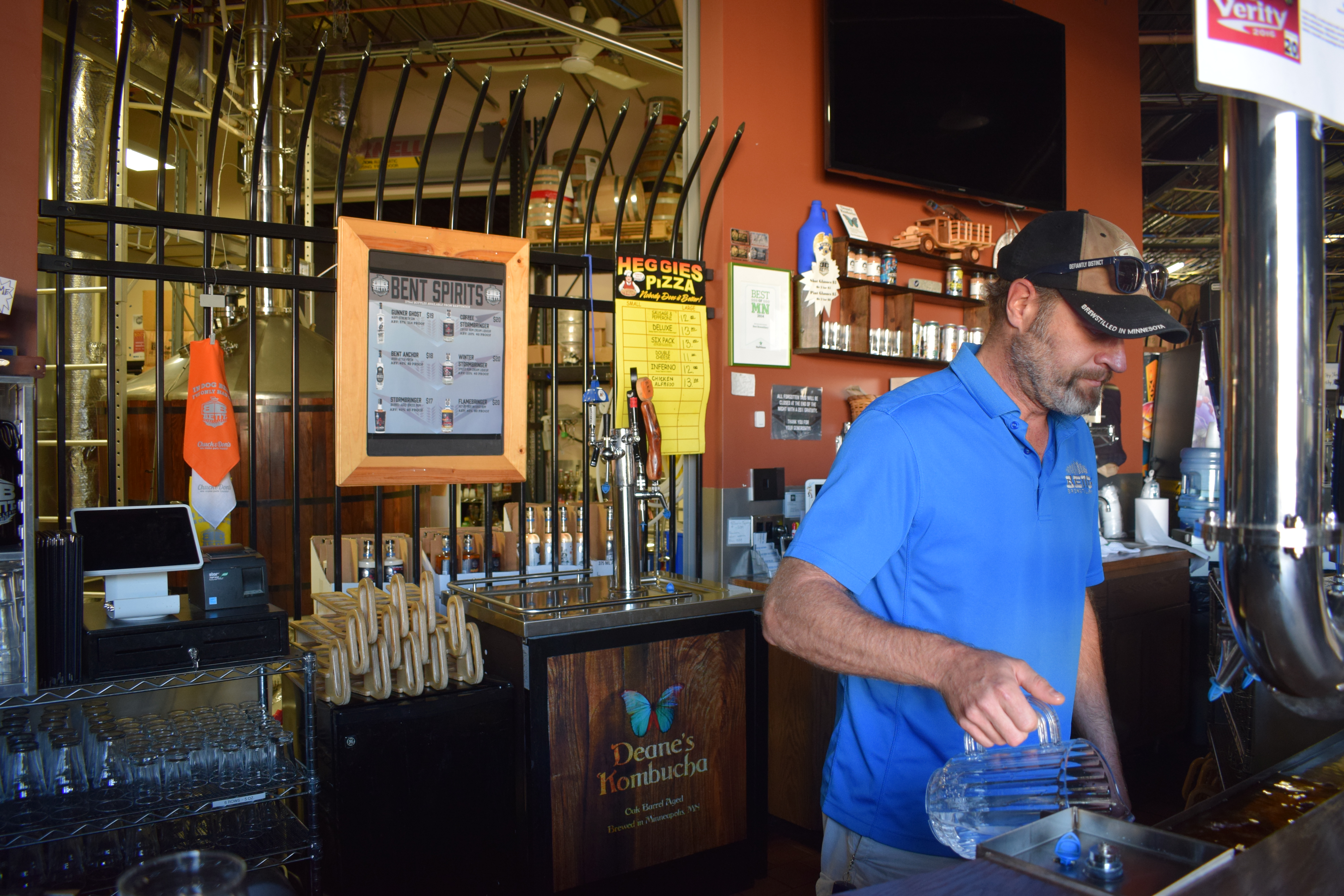 Maira: What's your favorite thing about Roseville?
Bartley: I like the fact that Roseville is perfectly positioned between Minneapolis and Saint Paul. Easy access to either city via the Interstate highways yet just outside the hustle and bustle.
Maira: Who writes the stuff on your website because they are hilarious! (I'm serious y'all, check out their website here.)
Bartley: Our headbrewer and myself come up with the colorful commentary. We like to have fun. If you can't have fun in the adult beverage industry, you should get out of the business.
Maira: What has been the most exciting thing to happen because of your business?
Bartley: The most exciting and most gratifying thing is the overwhelming support from our customers and friends. It's great to know that what we are doing is loved and appreciated by those that experience it.
Maira: What would you say to someone considering visiting Roseville for the first time? 
Bartley: Come by the Brewstillery and make some new friends.
Maira: What is your favorite beer?
Bartley: My favorites are Nordic Blonde, the 1st beer I ever made as a home brewer and happens to be our biggest seller. It's evolved quite a bit since the original recipe but the idea hasn't changed. My other favorite is Dark Fatha, a barrel aged American Imperial Stout. We release it every year around Halloween.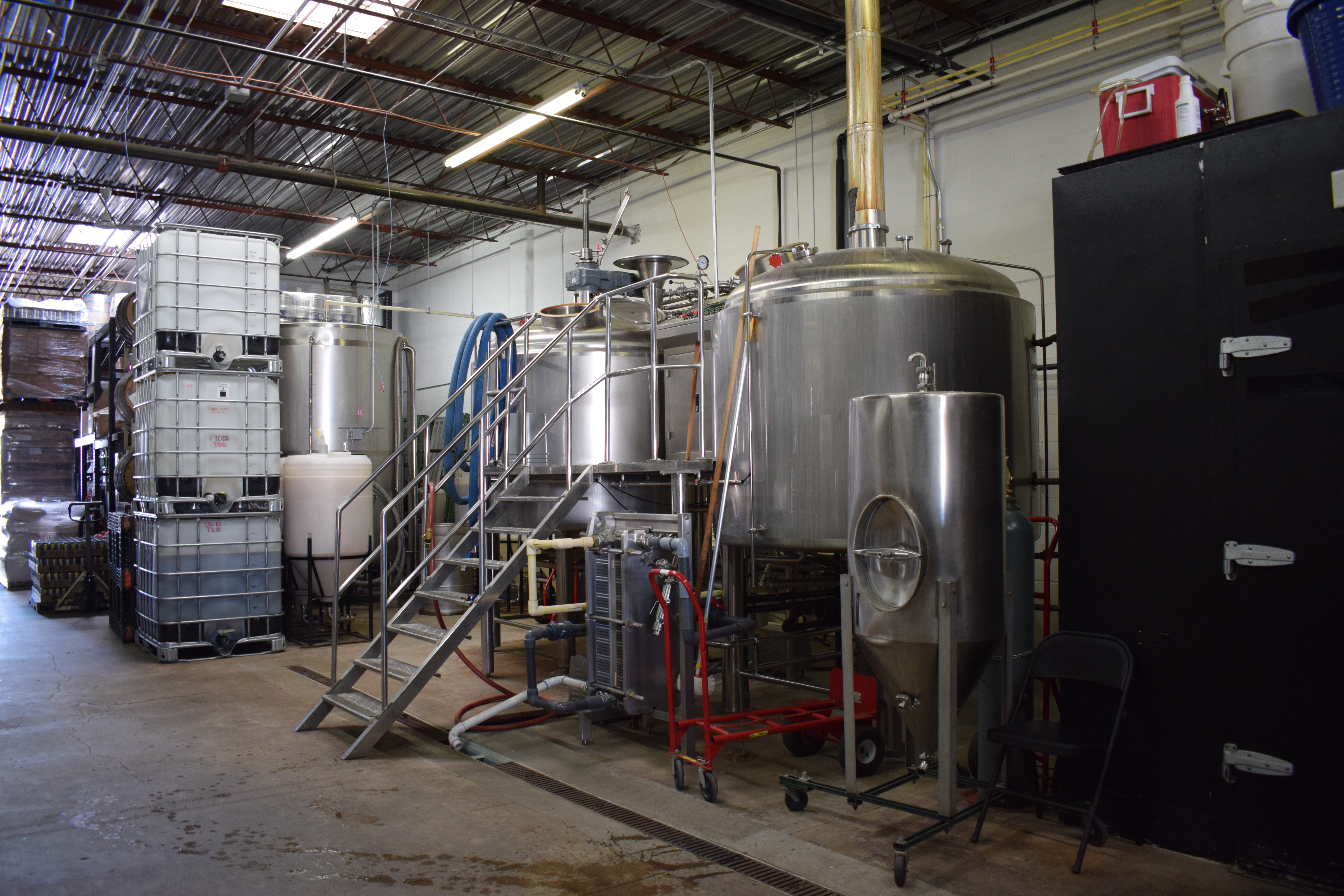 Maira: What is your favorite spirit?
Bartley: My favorite spirit is StormBringer. It's a barrel aged spiced rum. Coincidentally, aged in Dark Fatha barrels. It's very versatile, from mixing with ginger beer, cold press coffee, or even straight on the rocks.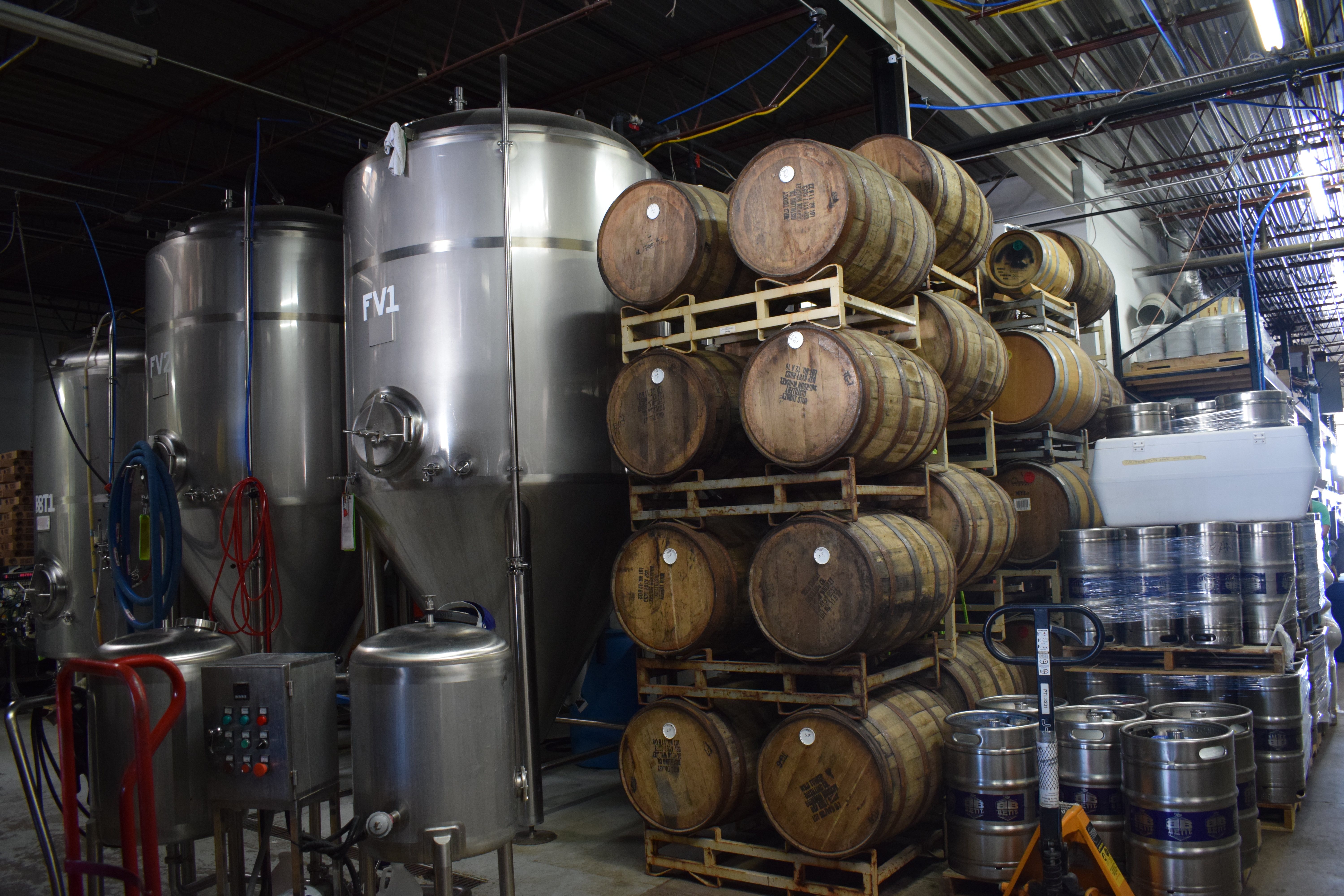 Maira: What do your typical customers look like?
Bartley: We literally have no specific demographic. From young to old, Hipsters, Baby Bombers, Gen X-ers, Y-ers, Millennials… you name it. Our style is undefinable and so is our customer base.
Maira: I have to ask you…what is the #1 item that you've crossed off your bucket list?
Bartley: The #1 thing I've crossed from my bucket list is starting my own business. It's the American Dream to turn a hobby into a profession and that's what we've done. It's a lot of hard work but it's very satisfying to see people picking up what you're putting down.
Maira: Your dog BB is adorable, can you tell me a little bit about BB? 
Bartley: BB is 6 months old, 13" tall, weighs 18#, with an athletic build. Dark hair and dark eyes. She loves long walks on the beach, chasing the mailman, belly rubs, and chewing on all things wooden. She is currently working as the Bent Brewstillery entertainment director, greeter, and bouncer. In her free time, she enjoys playing in the mud and watching movies on the couch with her momma and papa.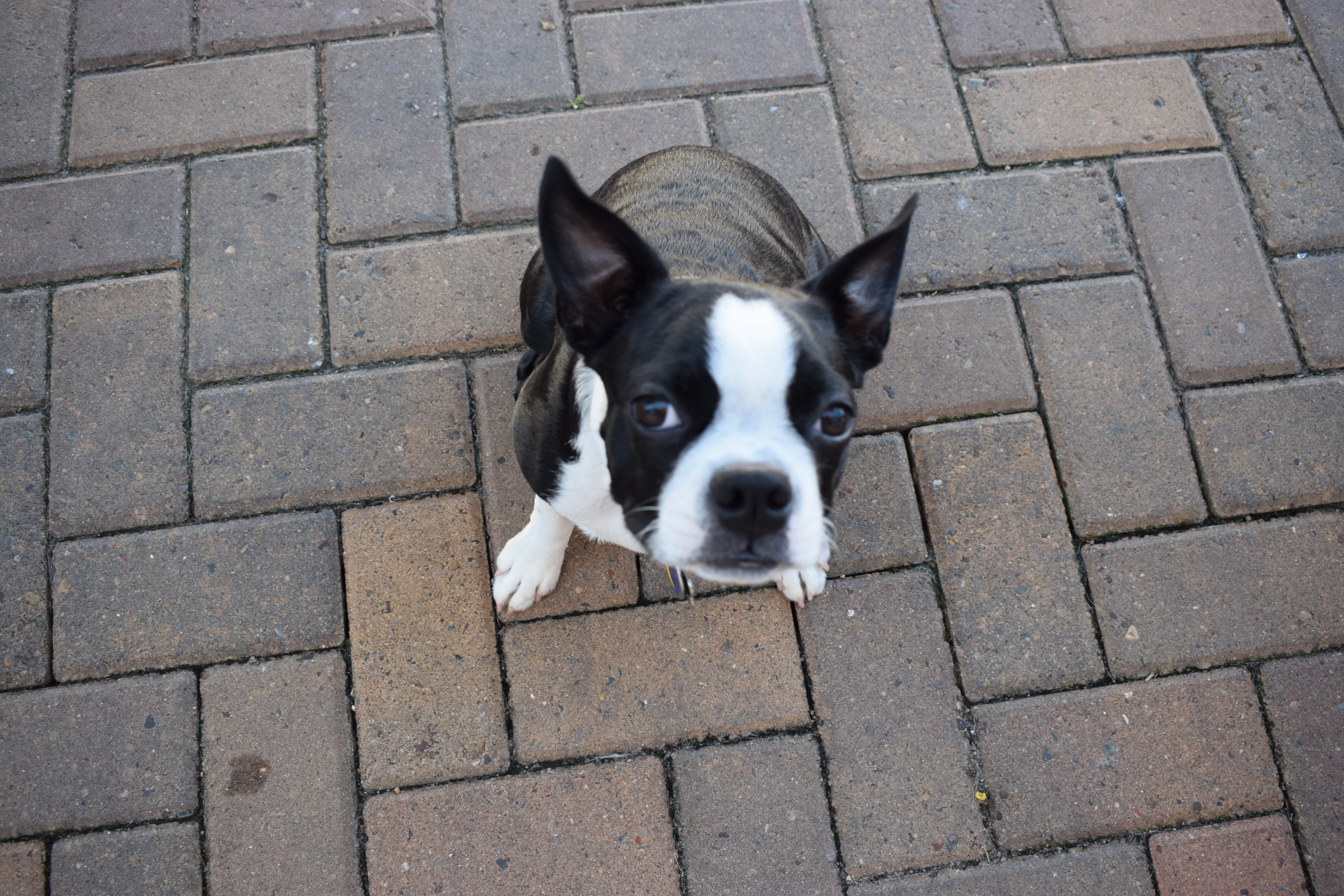 I had so much fun getting to know Bartley, BB, and checking out Bent Brewstillery during my time in Minnesota. I bought a Bent Brewstillery shirt so expect to see me rocking it on my next hike. I highly encourage you check them out if you are ever in the area…maybe during next year's Super Bowl!
---
A huge thank you to the Roseville Visitor's Association and to Bartley, BB and Bent Brewstillery.
If you'd like to see what else I did in Minnesota, check out #MairaInMN on Instagram and stay tuned for more posts coming soon!
Thank you all for reading, and stay enthusiastic!
Feel free to follow the adventure on social media ?
Facebook / Instagram / Twitter / Youtube 
-Maira
Please follow and like us: