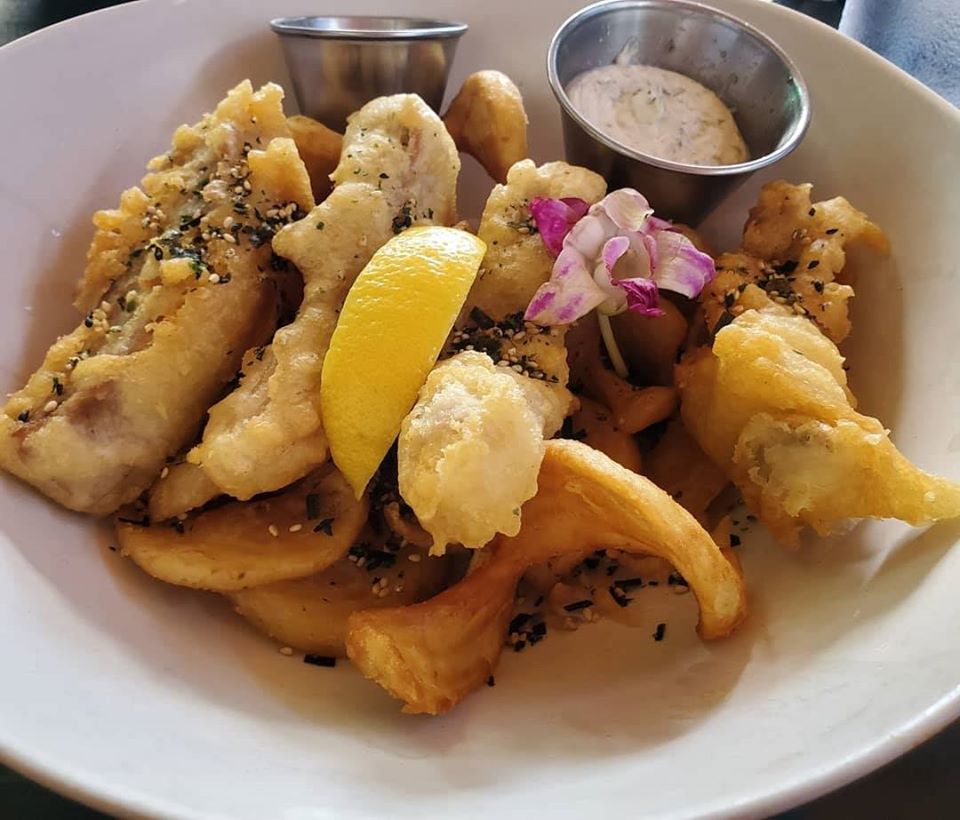 I was just in Hawaii, specifically The Big Island having the absolute best time of my life eating, drinking, exploring and soaking in the sun. I really wish I was still there, but since I'm not, I will settle for the next best thing: reminiscing on all of the amazing meals I had! Check out 9 of my favorite restaurants that you absolutely need to try the next time you are on The Big Island! Enjoy these restaurants organized by location!
Kailua-Kona
Umeke's Fish Market Bar & Grill
Umeke's was absolutely one of my favorite restaurants to eat at, so much so that we ate here twice! And honestly, I would have eaten again. It's a restaurant started by a local and everything on their menu is delicious. You can trust me because I tried everyone's food.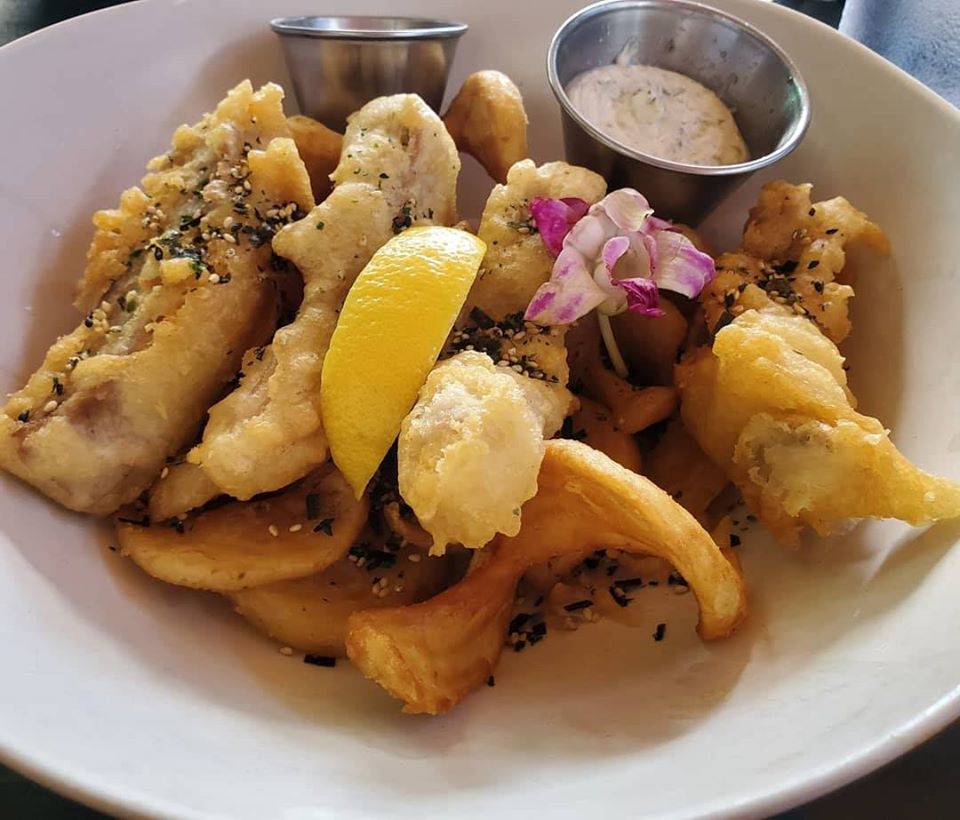 They are known for their poke, but I personally loved their fish and chips (so simple but so full of flavor)!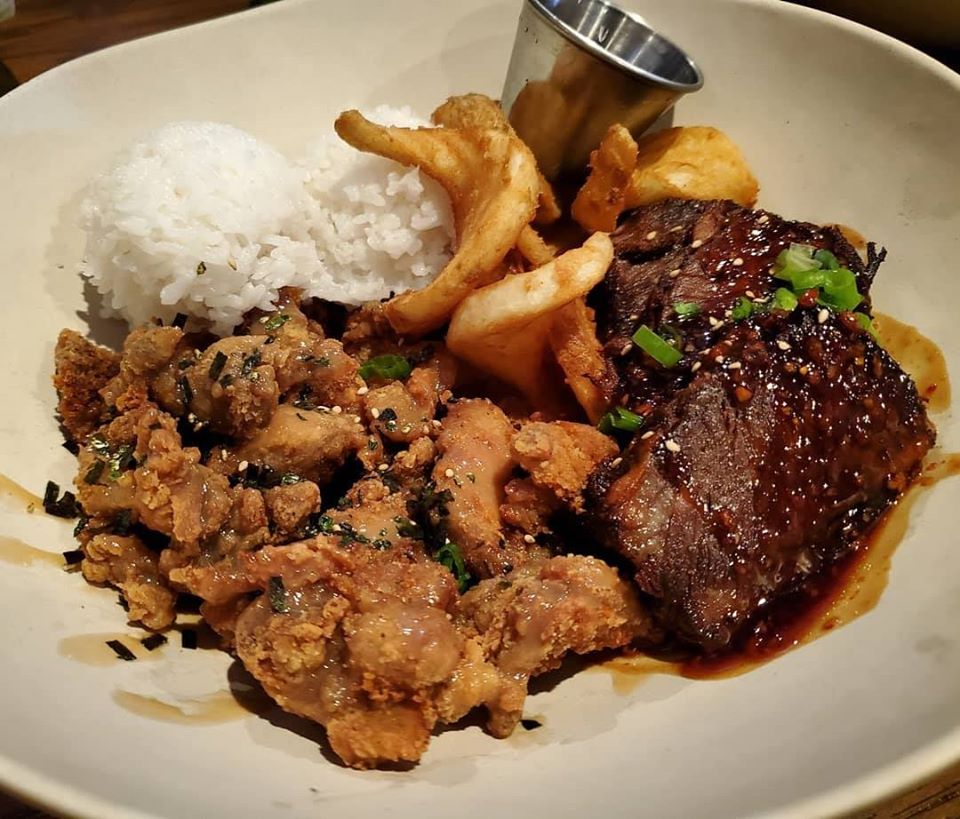 Their french fries have a cool looking shape and pair perfectly with their furikake chicken, short ribs, and tacos!
Their drinks are also delicious, we tried the party for 2 drink and it was perfectly sized! Also fun note, we saw Bill Murray here! You can see him behind my boyfriend's ear.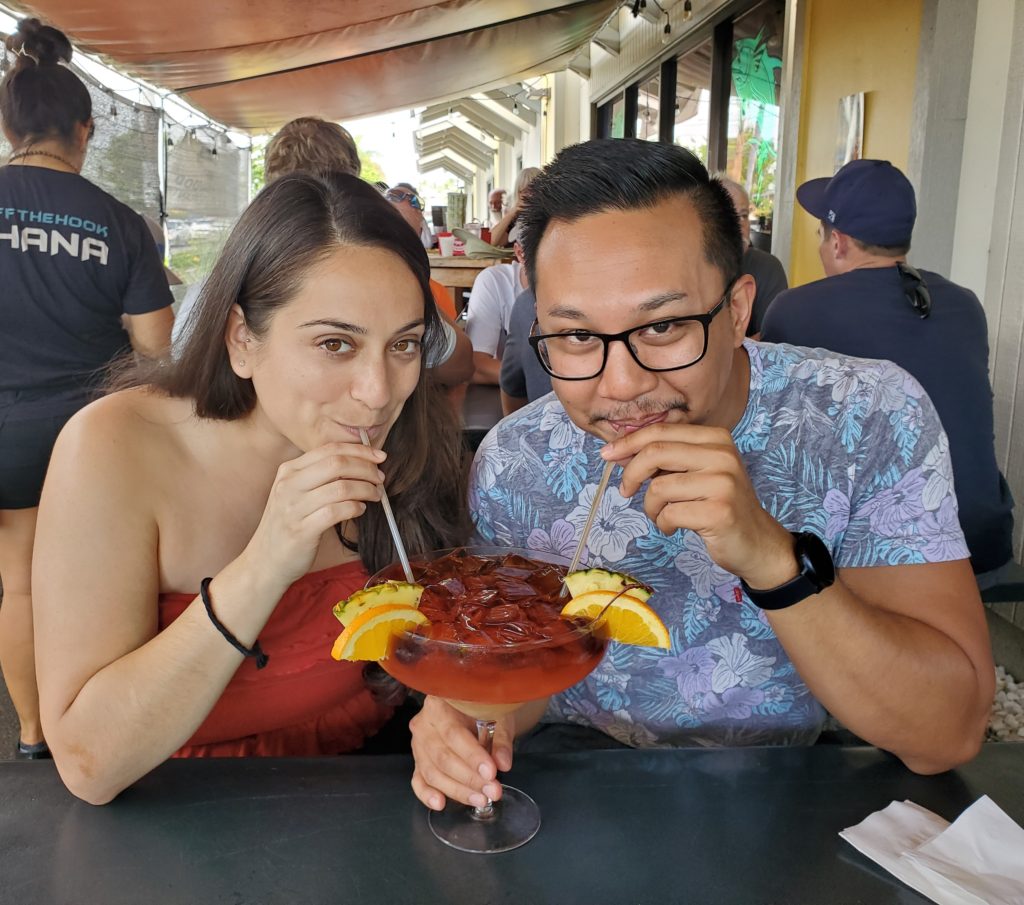 Thank you Guy Fieri for the recommendation! Fun fact, Umeke is the Hawaiian word for bowl so yes almost everything is served in a huge bowl! Double fun fact, Bill Murray ate right behind us and we didn't notice until the end so it was too awkward to ask for a photo lol.
Broke Da Mouth Grindz Bar & Grill
This spot is a Hawaiian/Filipino fusion so you can bet it's going to be tasty!
We ate family style here so I tried a little bit of everything and my favorite items were the famous garlic furikake chicken (so much flavor) and the adobo fried rice!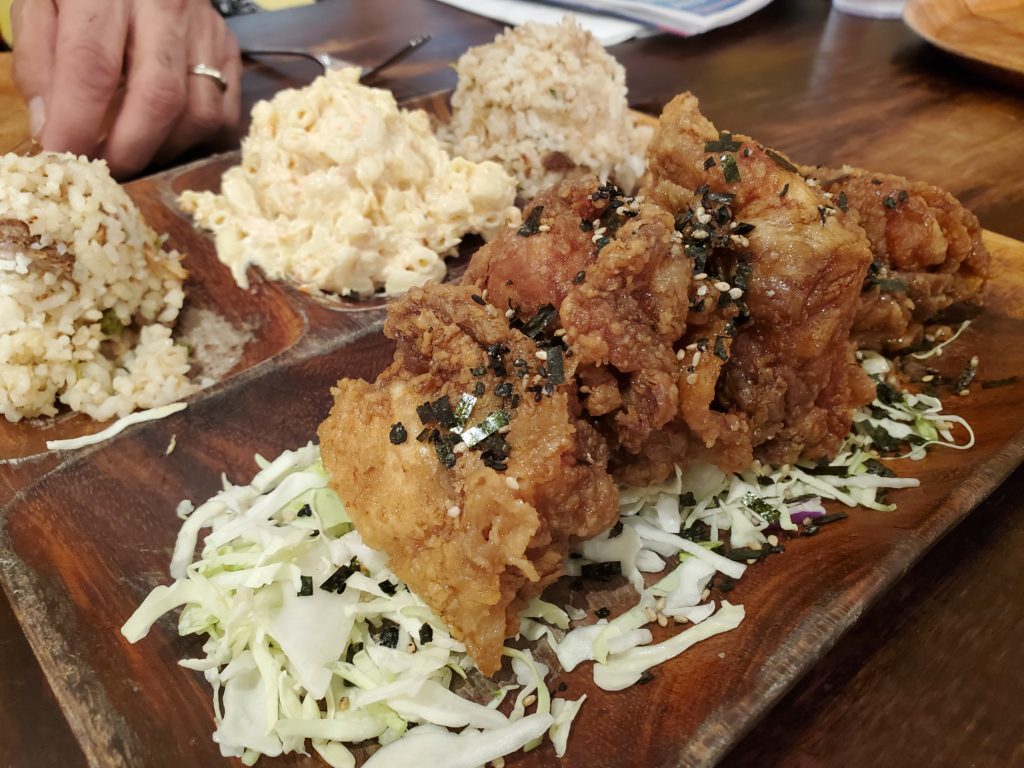 Their lau lau (a Hawaiian dish) was tasty as well and it's one of those things you have to try while in Hawaii because you won't find it anywhere else!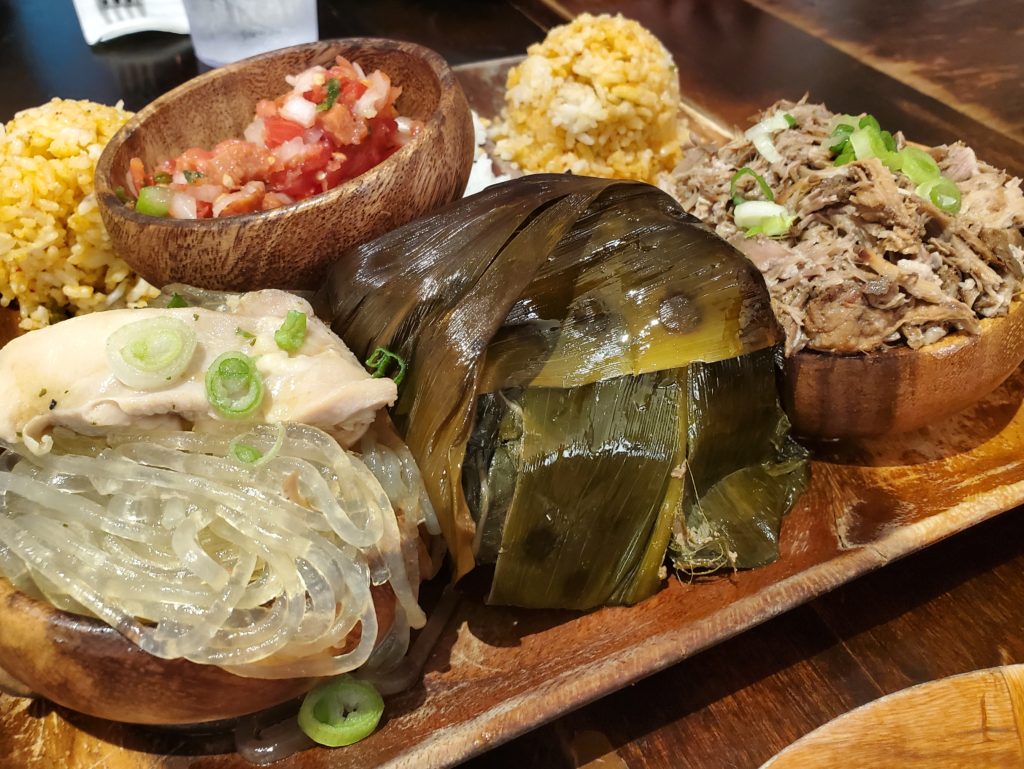 I was also a huge fan of the kalua pork, the short ribs and the sweet potato fries!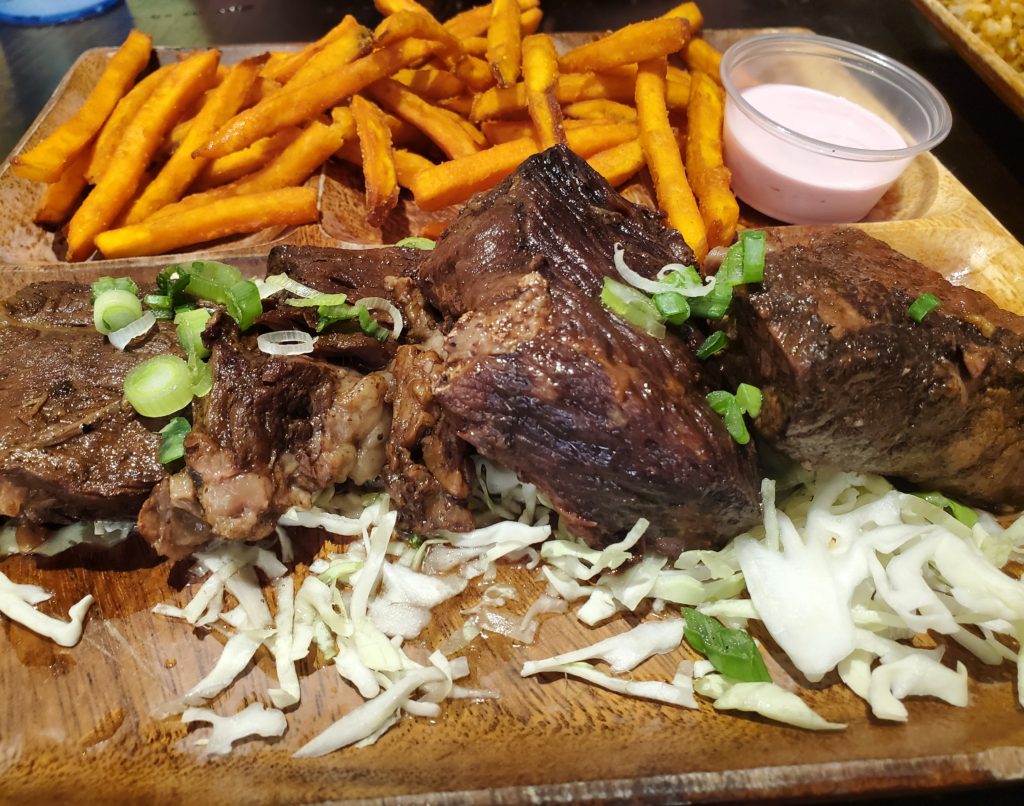 Huggo's
Huggo's was another fave restaurant, especially if you are feeling fancy. The drinks and the views alone are worth it in my opinion!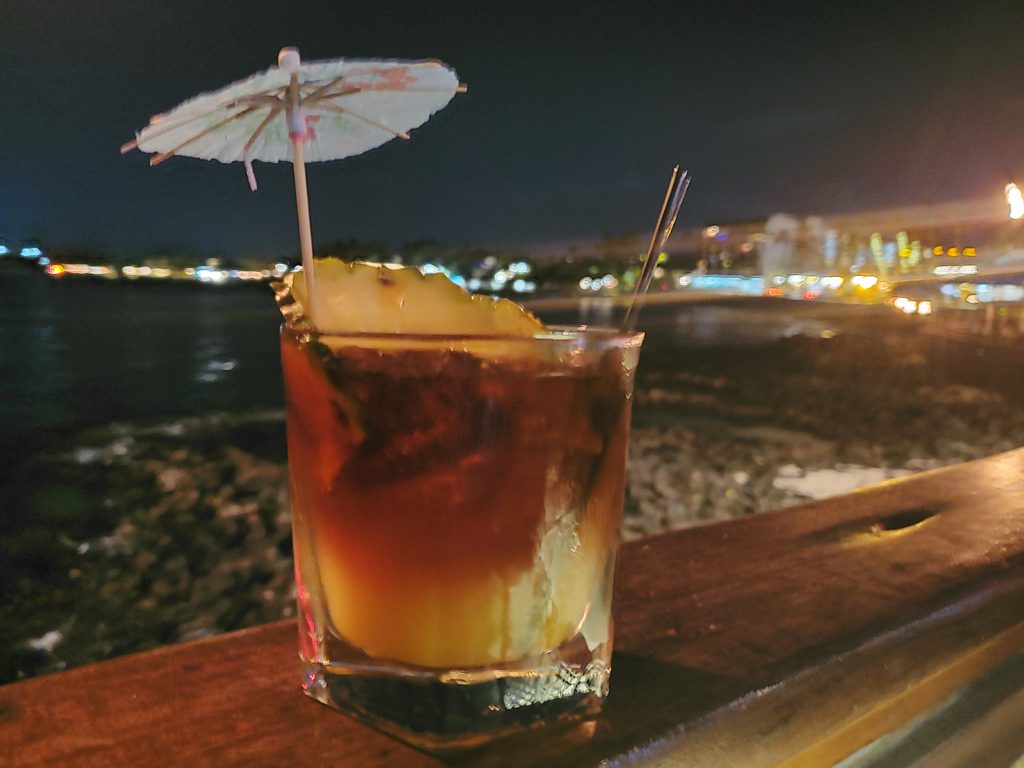 It's a more upscale restaurant which means it's a bit pricier but I think it is so worth it!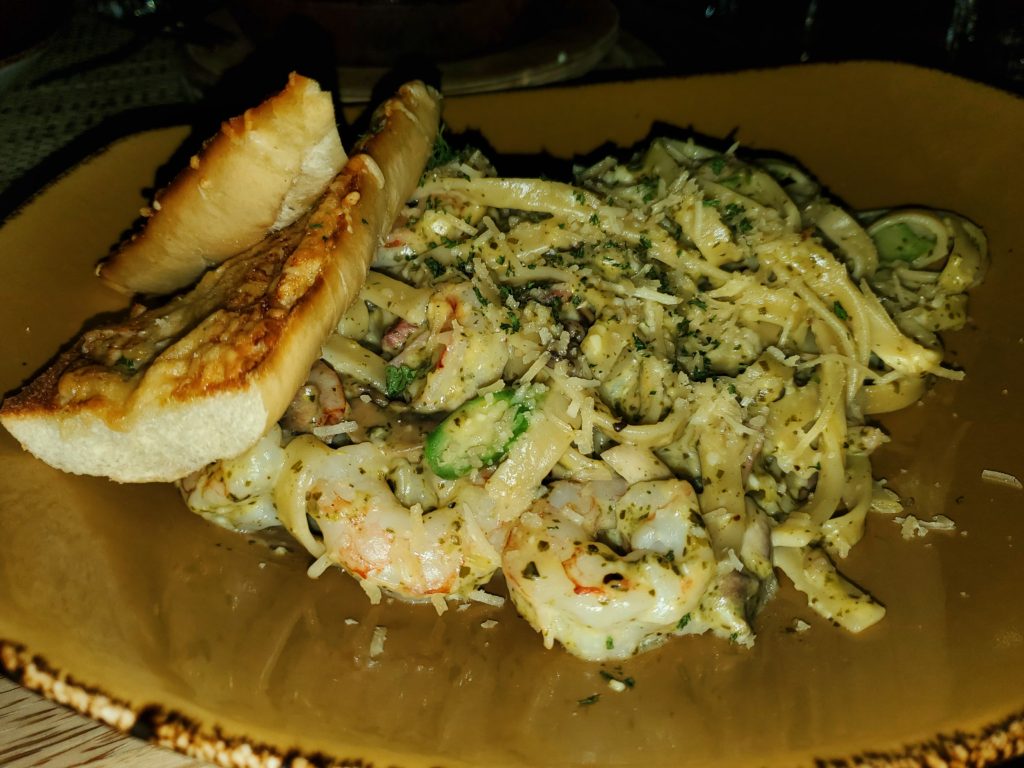 I had the most delicious shrimp pasta and my boyfriend had the tastiest fish. You also get free bread with pesto butter and other spreads and it's so filling!
Randy's Huli Chicken and Ribs
If you are craving delicious chicken in an outdoor setting then I highly recommend Randy's Huli Chicken and Ribs!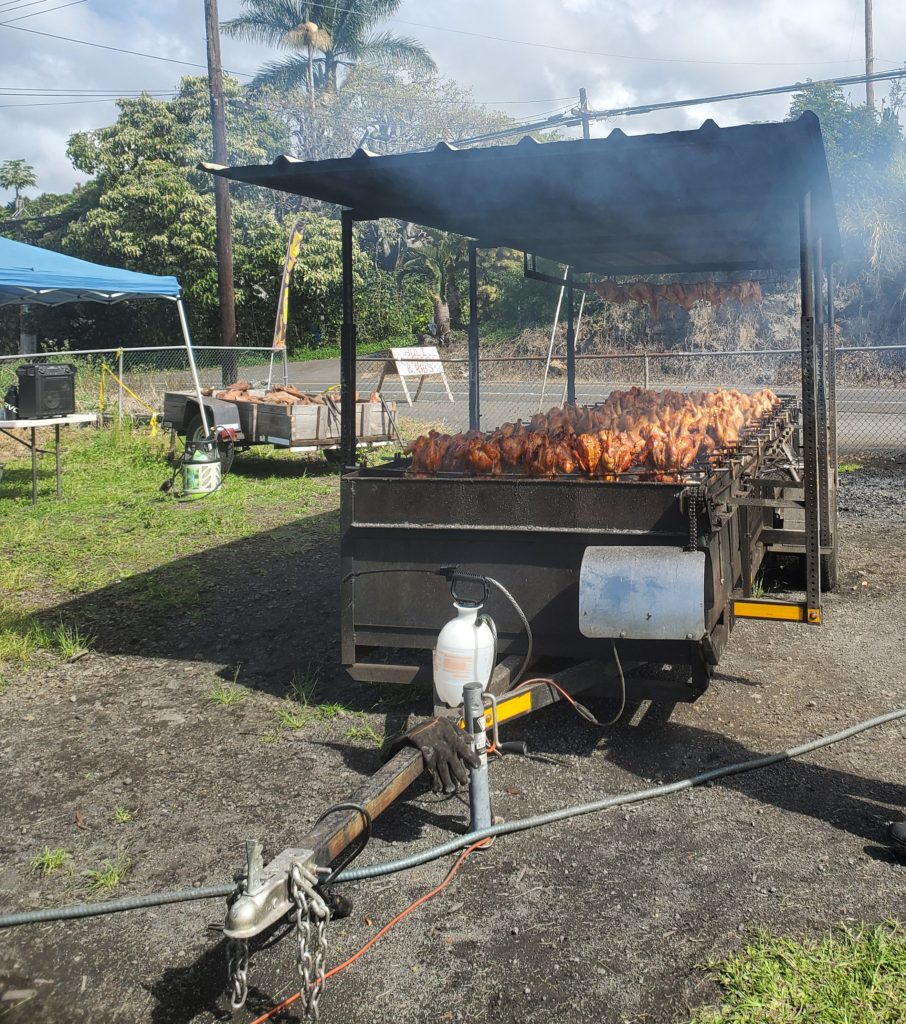 It's outdoors and their specialty is Huli chicken which is a grilled chicken dish in Hawaiian cuisine, prepared by barbecuing a chicken over mesquite wood, and basting it with a sweet huli-huli sauce. IT WAS AMAZING.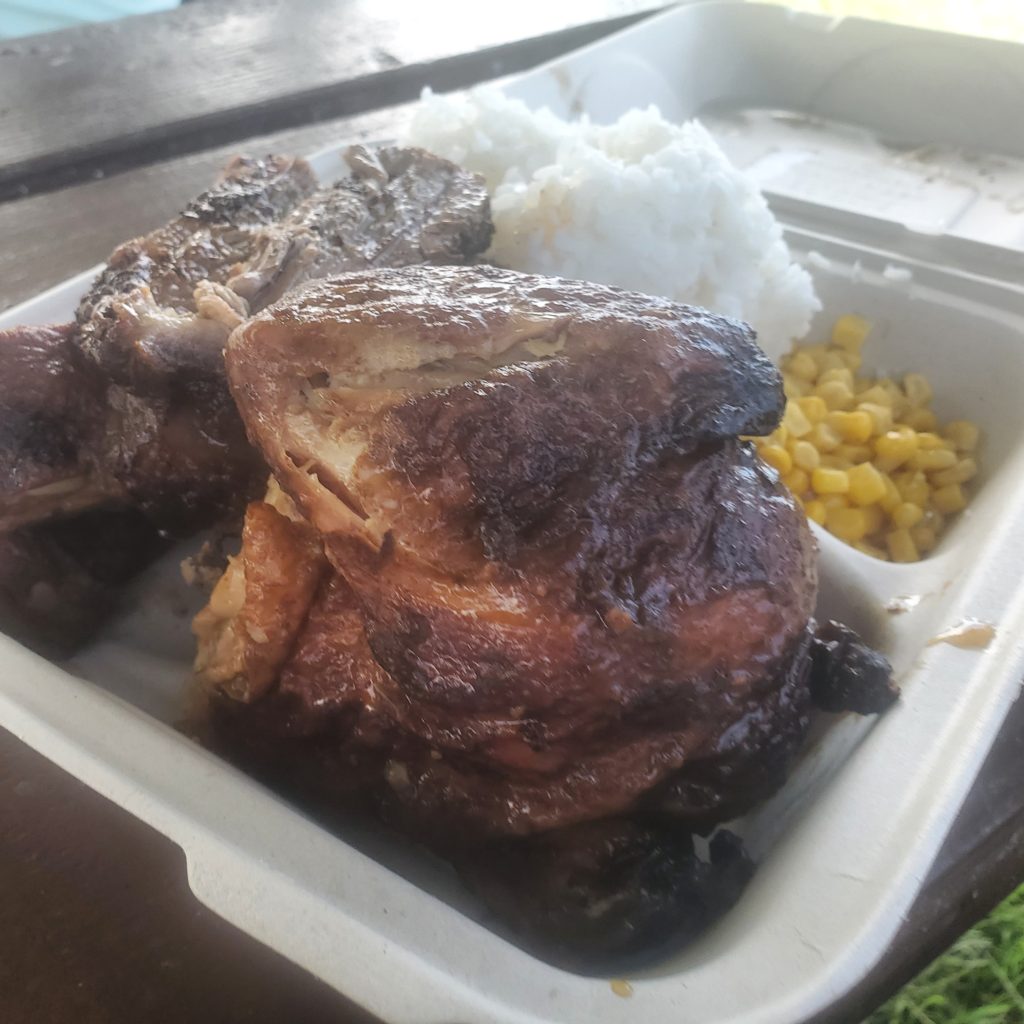 We also tried their briscuit, ribs, white rice, and mac salad. So delicious, I wish I could go back!
On The Rocks
This was by far our favorite bar. It's an ocean front bar, there's tables on the sand so you literally feel like you're on the beach, and their drinks are strong and delicious! We came here three times during our stay and tried several of the drinks.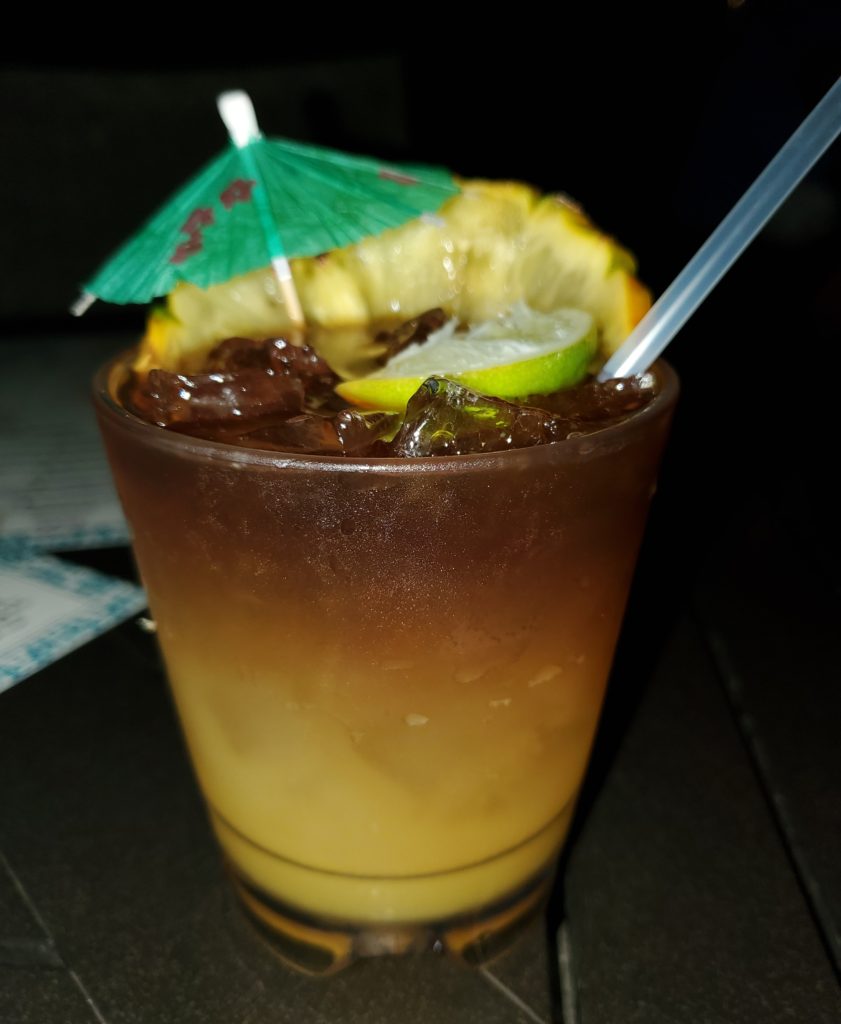 A few faves were the Big Bamboocha Mai Tai (so strong, they limit you to two per person), the Sandy Toes drink with the salt and pepper rim, and the Kilauea with brandy which serves two!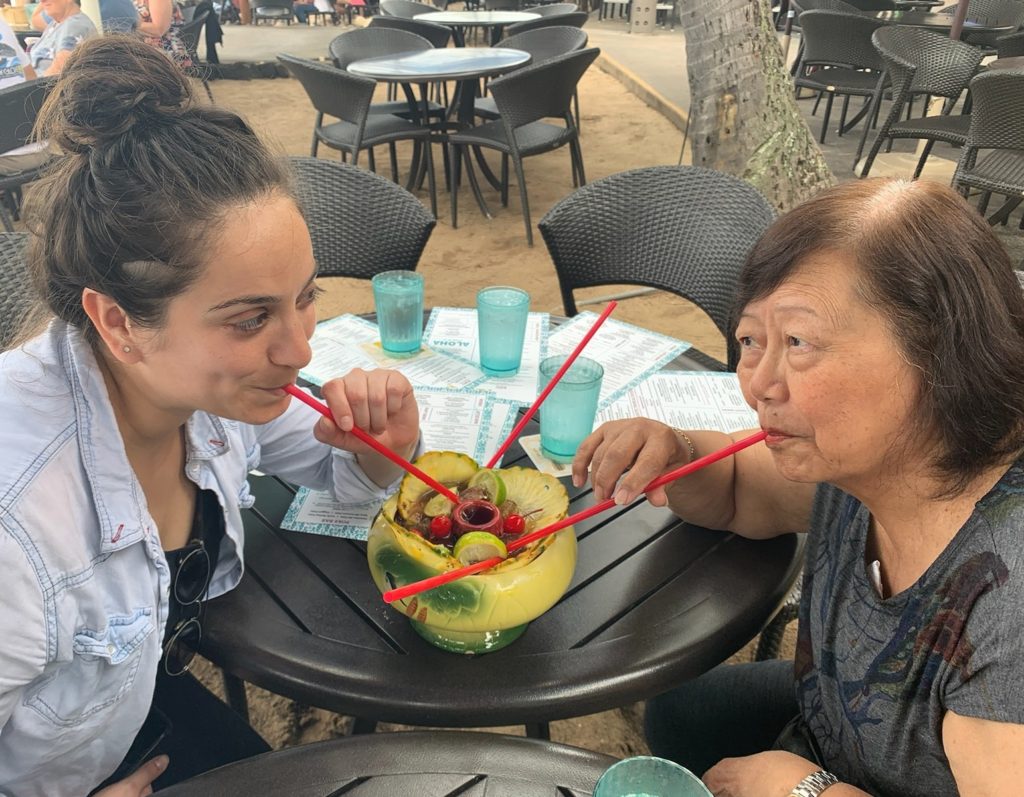 The food is also very tasty, I personally loved their market catch of the day and their volcano fries were amazing!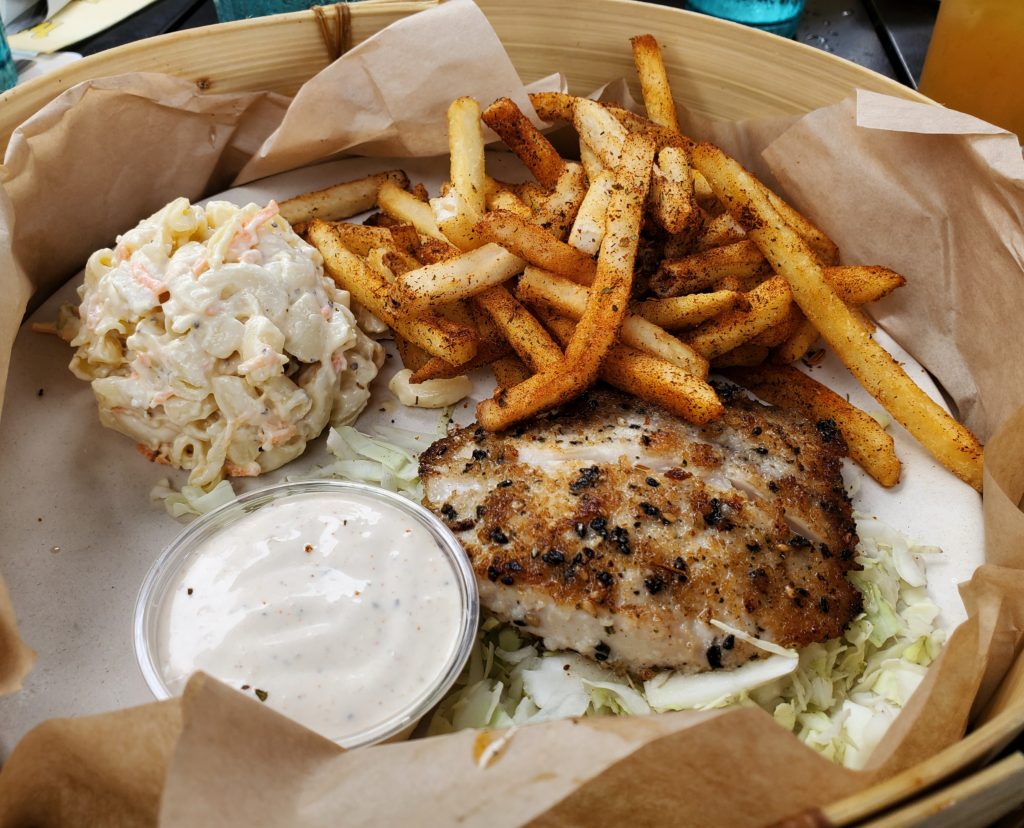 My boyfriend had the burger and he said it was tasty as well. You can't go wrong here!
Punaluu
Punaluu Bake Shop
If you are visiting the infamous Punaluu black sand beach then you need to make a quick detour and check out Punaluu Bake Shop, known for being the Southernmost bakery in the United States as well as home of the best malasadas (Hawaiian donuts brought over from Portugal)!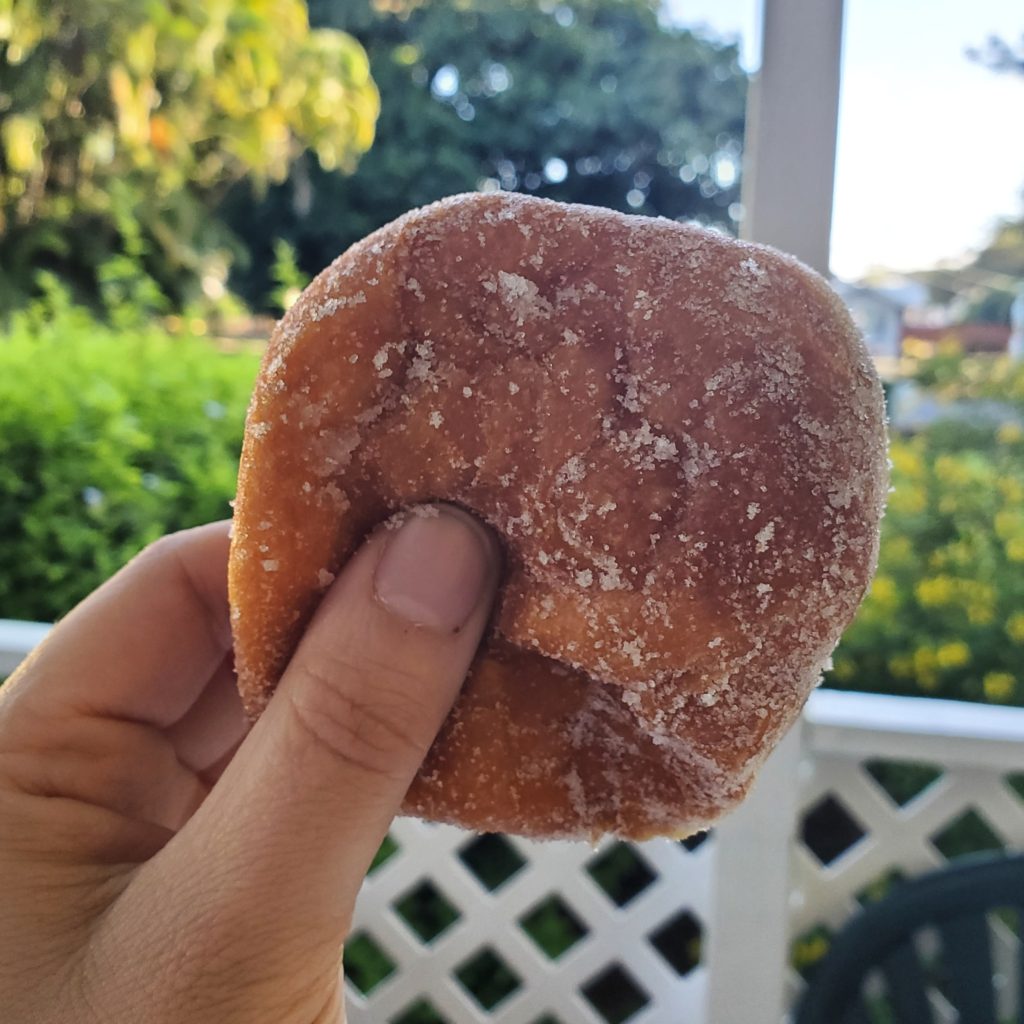 They also have so many different flavors of sweet bread and my favorite was the Taro sweet bread!
Black Sand Beach Coconut
If you make it to the Punaluu Black Sand Beach, make sure you grab yourself a fresh coconut!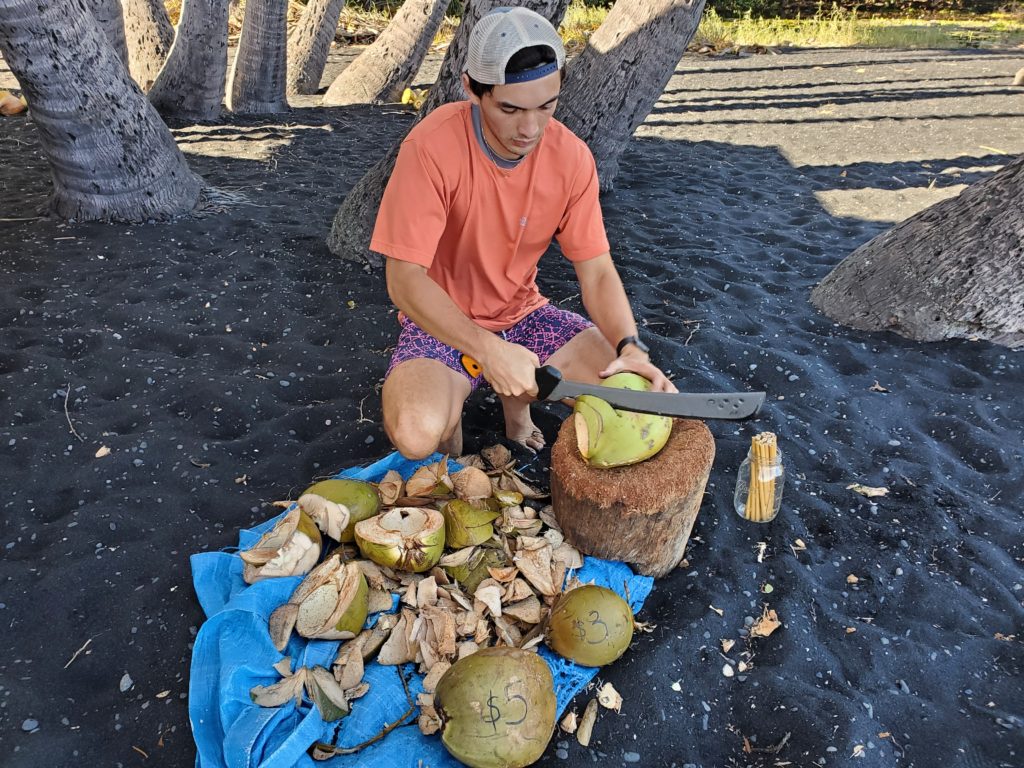 It's the perfect thing to snack on and drink while enjoying the beautiful views!
Hilo
Short and Sweet Bakery
If you happen to be making your way to check out a volcano while on the Big Island, I recommend that you make a quick pit stop at Short and Sweet Bakery. They have been on the Food Network and for good reason!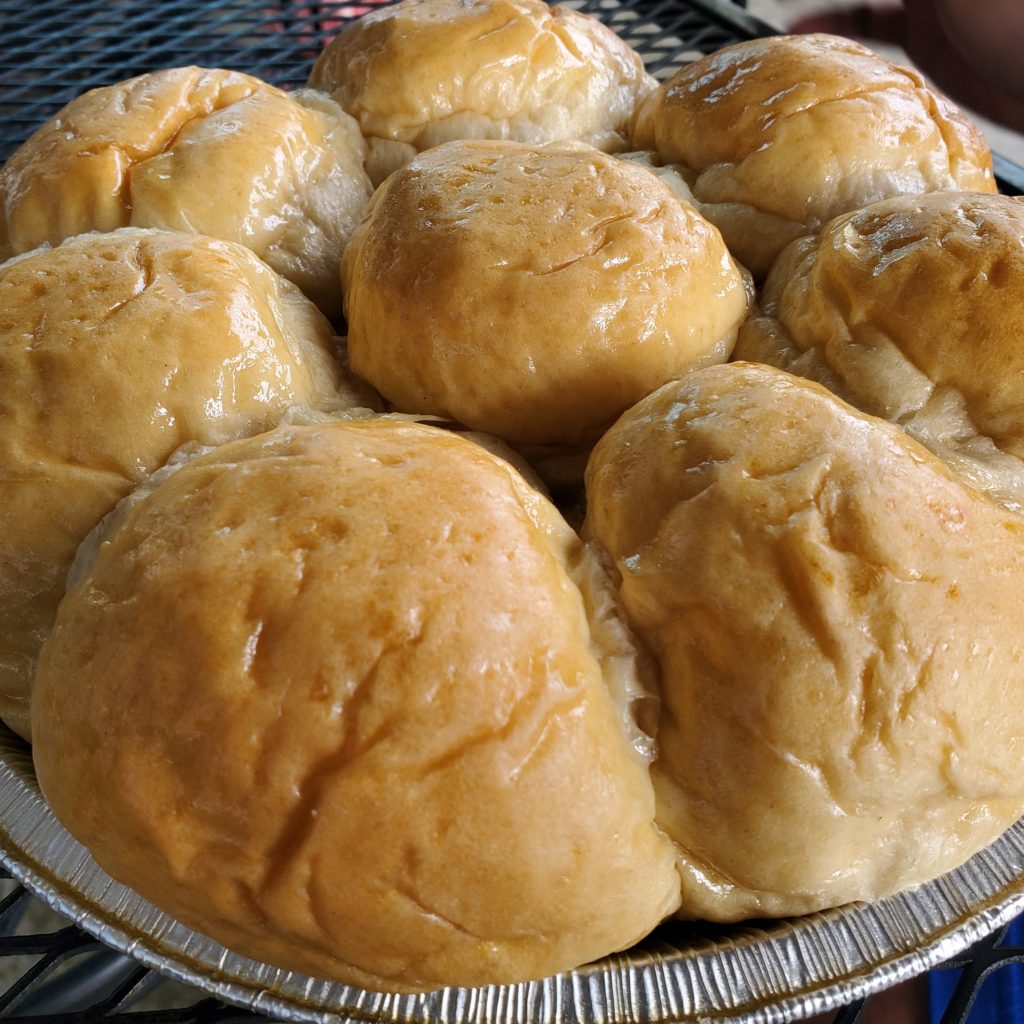 This is spot where the infamous King's Hawaiian Rolls first started out! King's Hawaiian Rolls are no longer made here, instead you can try sweet bread which I personally think is much tastier than the King's Hawaiian Rolls.
You can also get a breakfast panini (which we did) that are also super delicious!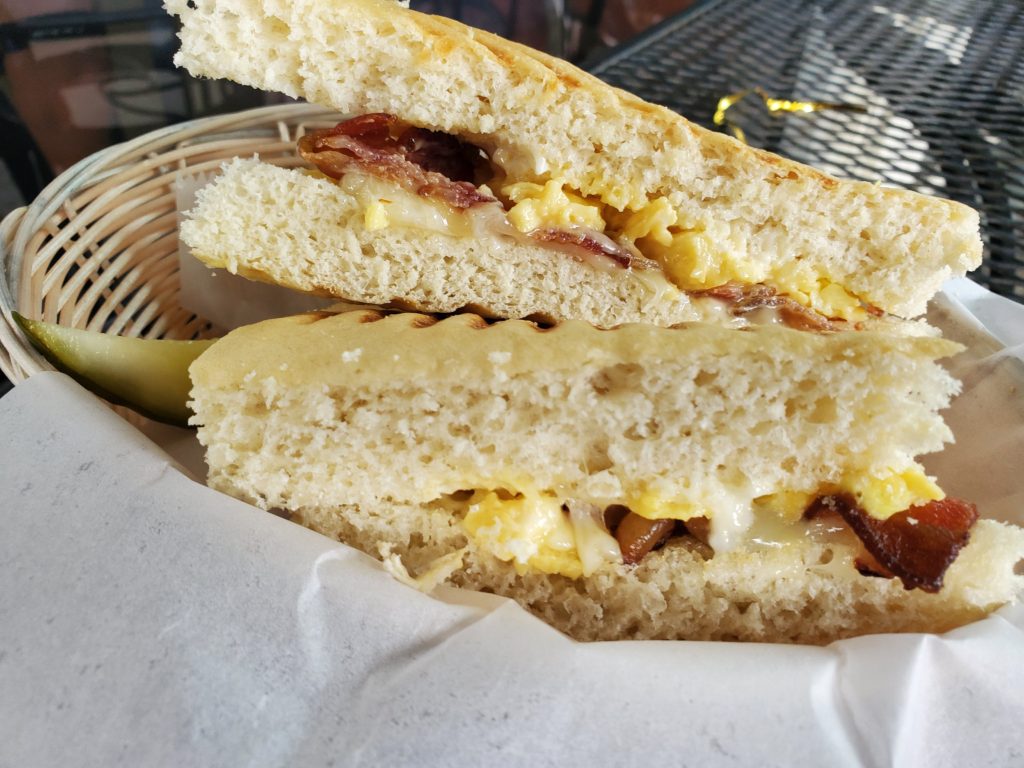 Waimokea
Lava Lava Beach Club
Lava Lava Beach Club was the spot that was recommended the most to me by friends. I loved it!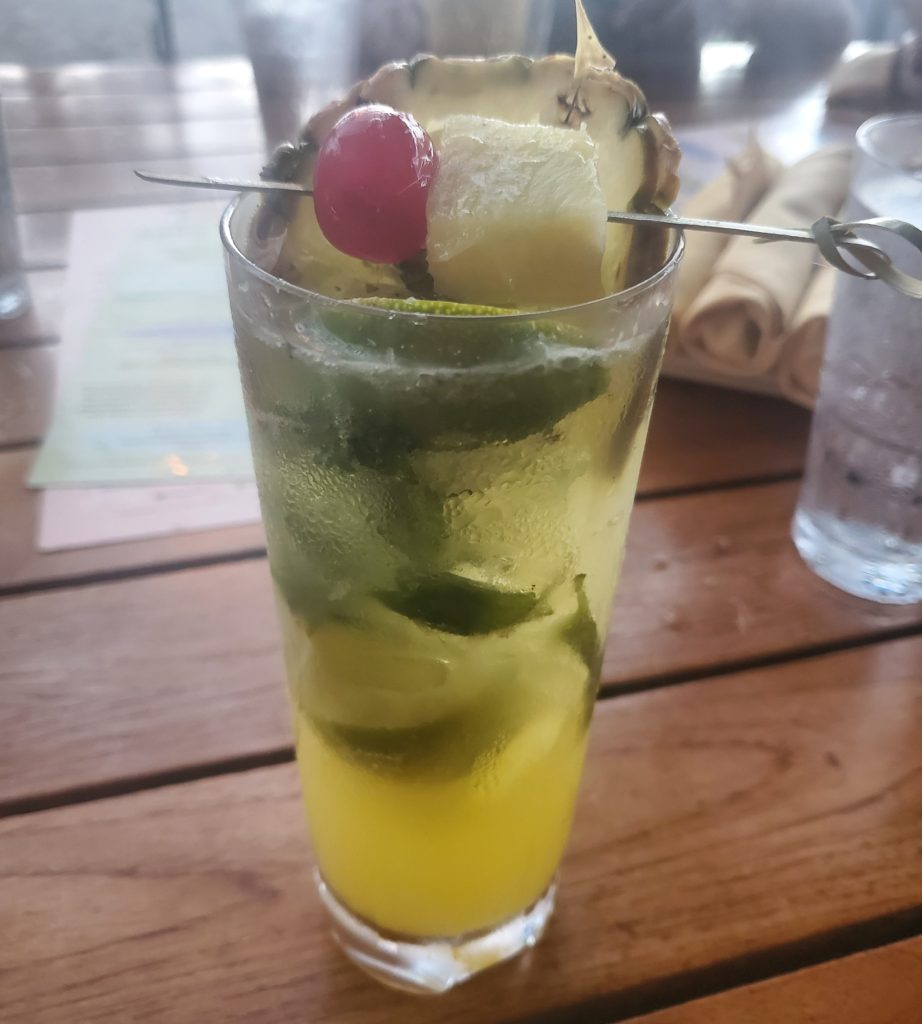 They had delicious cocktails, tasty appetizers, live music, dancing in the sand, and Instagrammable photo-ops). We had the appetizer sampler which featured calamari, shrimp, poke, and taro chips!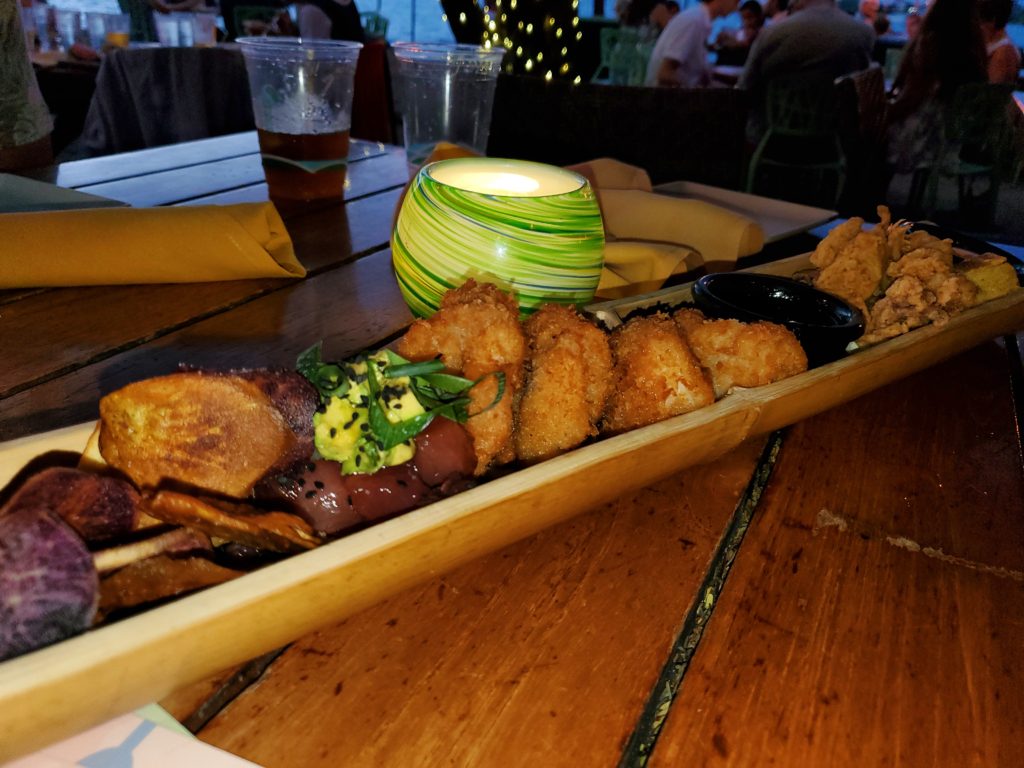 It's also right next door to Anaeho'malu Beach!
---
I hope you all enjoyed the list! Also, it might be a bit much to eat out everyday so when we landed we stopped at Costco to buy breakfast food, fruit, and snacks to make sure that we weren't eating out all the time. It really helped us to have snacks when we were doing the day trips and driving more than four hours each day. We wanted to be semi healthy and also save money.
Feel free to check out the entire catalog of my Food Bucket List for category inspiration and email me or comment below asking me for more restaurant recommendations as I aim to please! And if you'd like to follow along on my Hawaii adventures, check out #MairaInHI on Instagram!
Stay tuned for the Ultimate Kona Bucket List for other ideas of what to do in this beautiful place! Thank you all for reading, and stay enthusiastic! 🙂
Feel free to follow the adventure on social media
Facebook / Instagram / Twitter / Youtube
-Maira