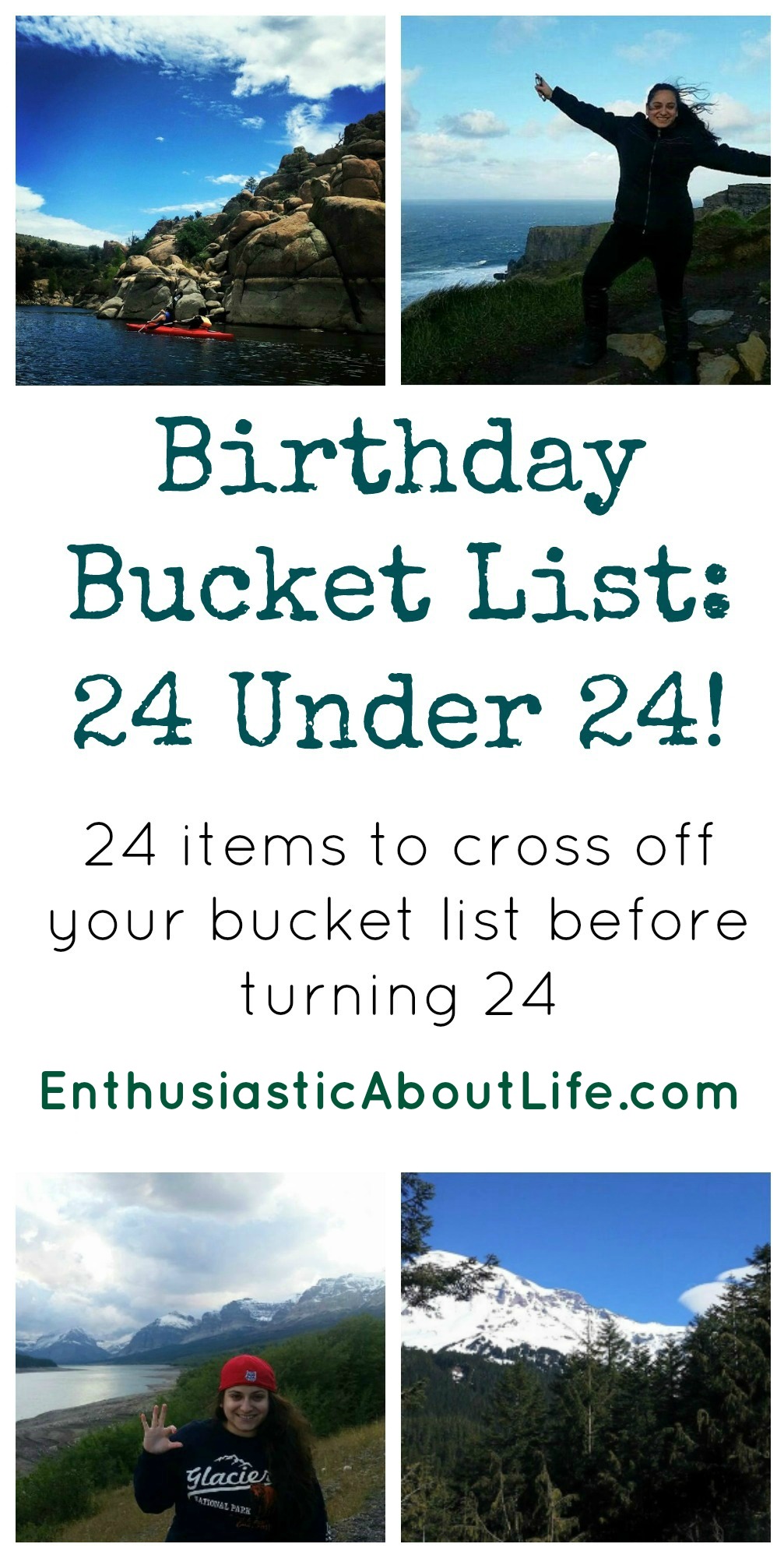 My birthday is next week but I'll be celebrating early because my mom and I share a birthday. This weekend I'll be celebrating myself and next weekend, we will celebrate her. Yes you read that right, I was born on my mom's birthday. I like to joke that I was a painful gift, but my mom says that I was the best birthday gift she has ever gotten. She's so cute, I know.
When my birthday comes around, I get into a weird mood where I look back at what I've done in my life. I like to think that I try my best to live an enthusiastic life and surround myself with the best people. Before I turn 24, join me in looking back at 24 of my favorite bucket list items. Maybe you will get inspired and add some of these items to your own bucket list (kind of like a remix on the infamous 30 Under 30 bucket list). Enjoy!
#24: FLY FIRST CLASS

I like to say that I'm surrounded by awesome people and without these awesome people in my life, some of these bucket list items would never get crossed off. My friend Kate works for an airline and hooked me up with a buddy pass (that turned into a first class upgrade!). It was an amazing experience. We got a ton of leg room, blankets, unlimited wine, dinner and dessert. It was absolute bliss.
#23: SANDIA PEAK TRAMWAY — WORLD'S LARGEST AERIAL TRAMWAY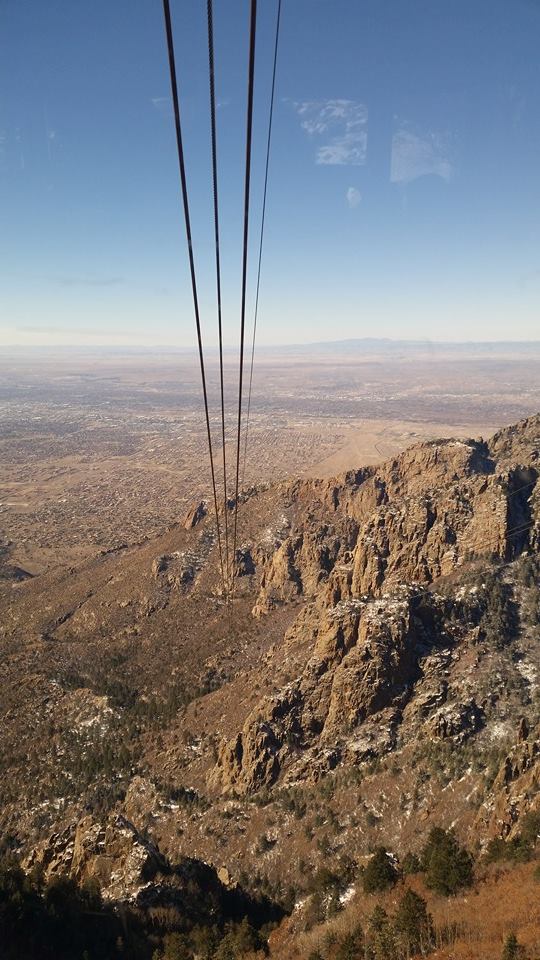 Taking a ride on the World's Largest Aerial Tramway was such a spectacular experience, I mean look at that view. It was breathtaking and it felt like the ride was never going to end.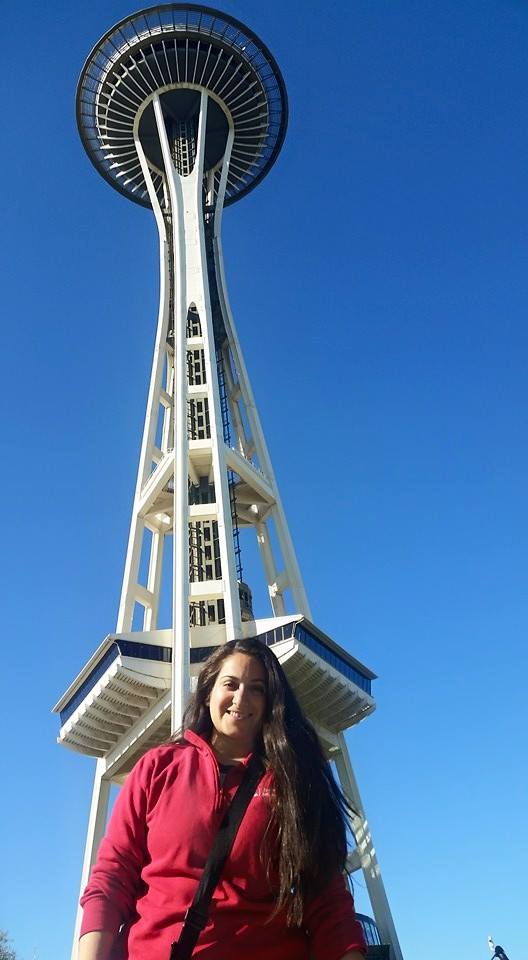 If you know me at all, you know that I LOVE observation decks, so of course checking out the Space Needle has been one of my favorite bucket list items. The wind up there felt so great and the views were incredible.
#21: PRIVATE PILOT LICENSE*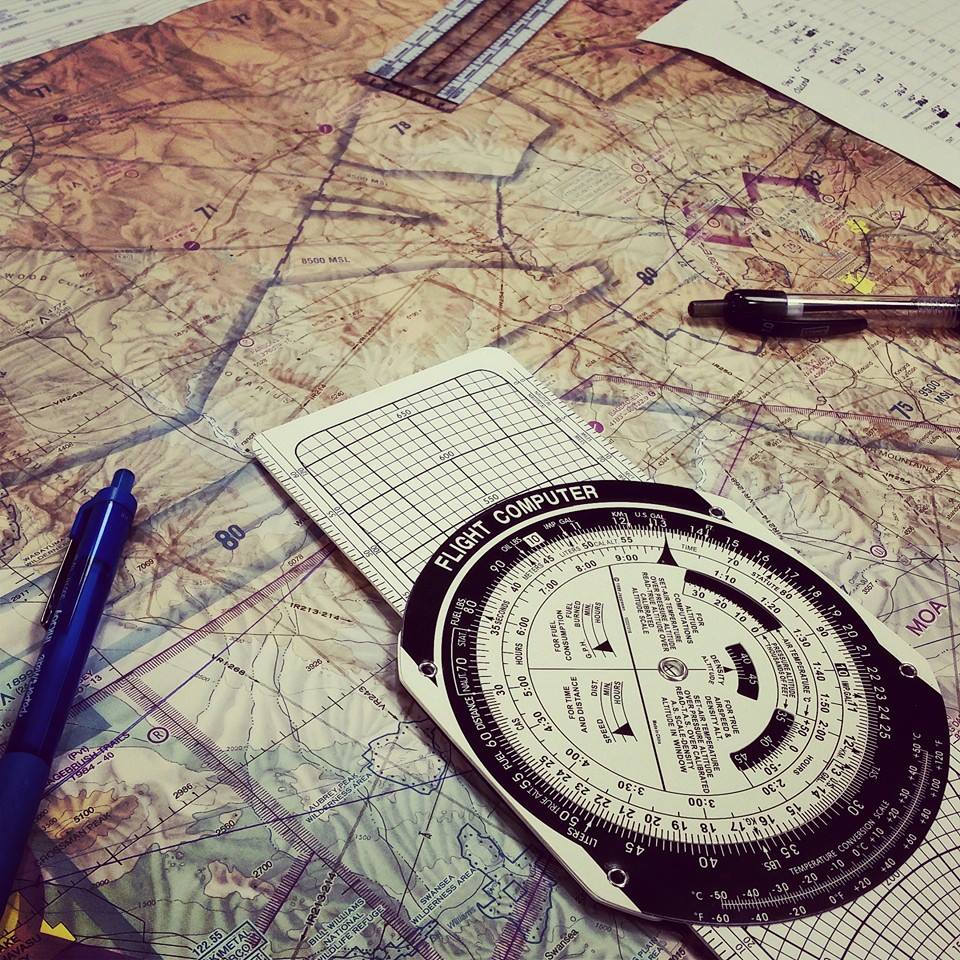 There is an asterisk next to this item because it's not quite completed. I would love to one day get my private pilot's license (definitely before I turn 30!) but I'm not there yet. I did take the first step and complete ground school so I'm pretty proud of that! Next step is to take the written exam and then get some flying hours in!
#20: GO KAYAKING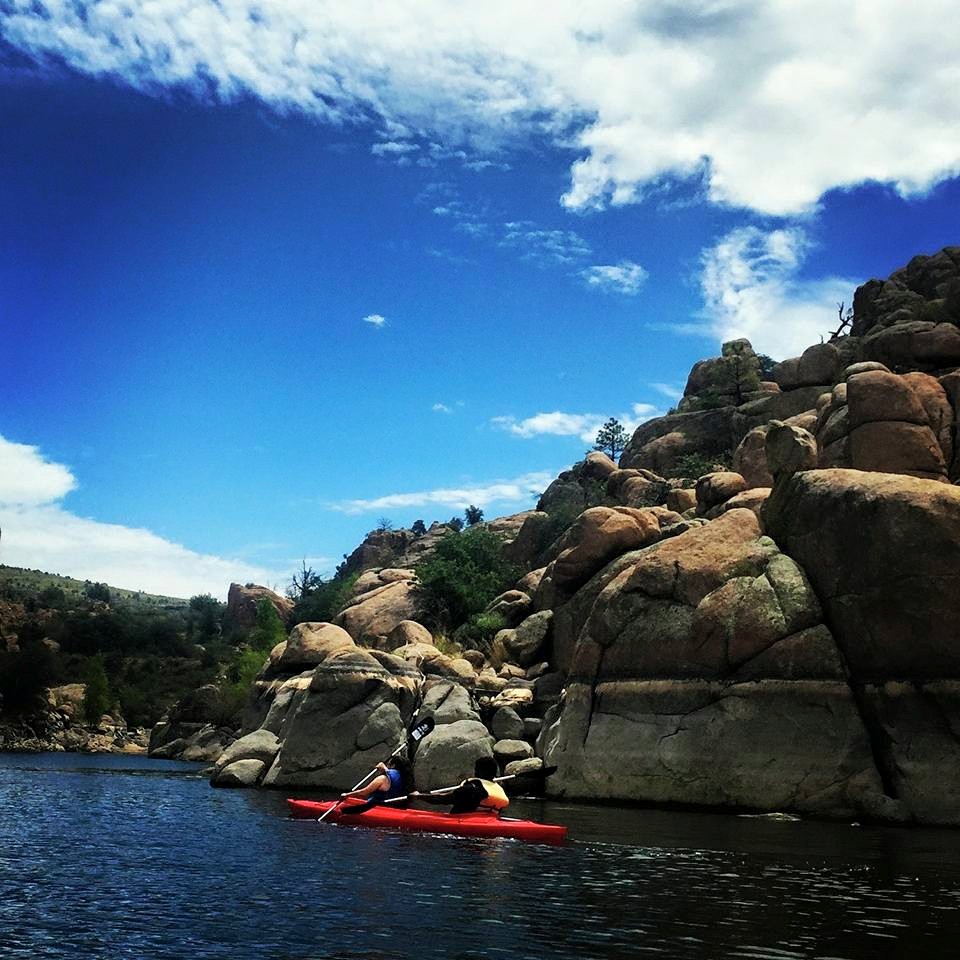 Wow, what can I say about this item? It was so much fun and the views were BEAUTIFUL. I literally felt like I was in a Lord of The Rings movie even though I was just in Prescott!
#19: MOUNT RAINIER NATIONAL PARK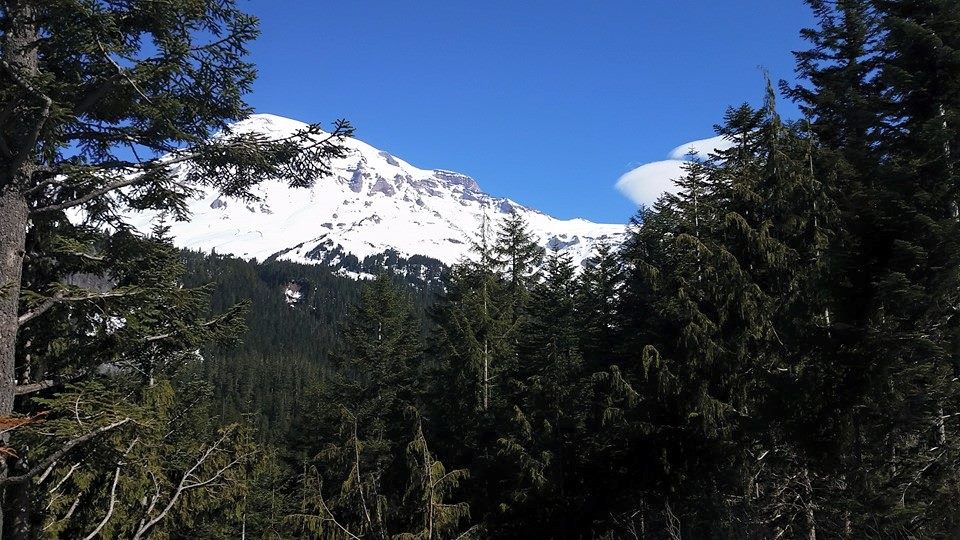 What an absolutely breathtakingly beautiful place. I felt so serene up here. I love Washington and would totally live there.
#18: MEXICO FUTBOL MATCH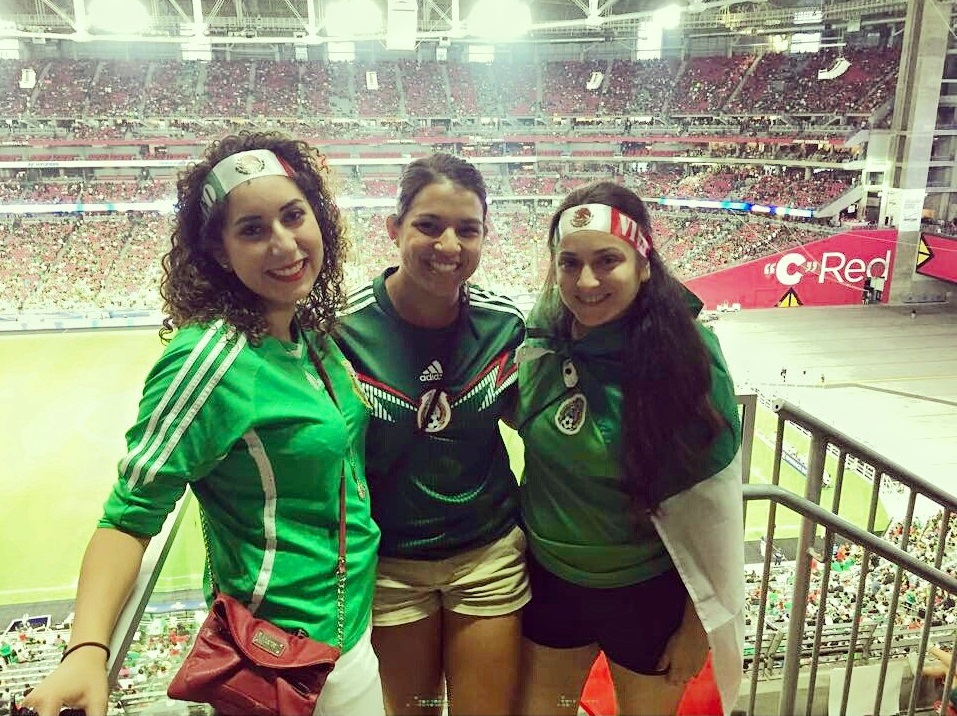 I finally had the opportunity to watch a Mexico soccer game in person and it was such an experience. Great atmosphere with such dedicated fans. I walked in with a borrowed jersey and walked out with a headband, a flag and my own jersey. VIVA MEXICO!! Can't wait for my next Mexico soccer game this weekend!
#17: WIN 1ST PLACE IN TRIVIA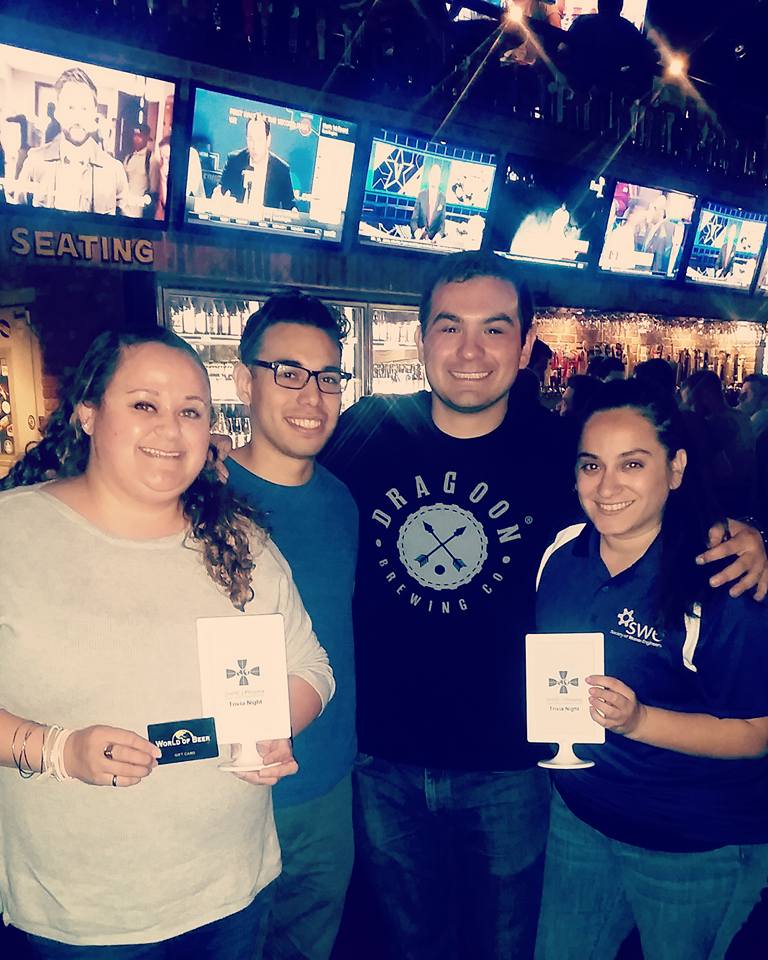 After years and years of playing trivia and getting to 2nd and 4th place, we finally got 1st place! It was not easy and we definitely didn't expect to win! I've never felt so smart in my life. 🙂
#16: PROFESSIONAL BULL RIDERS WORLD FINALS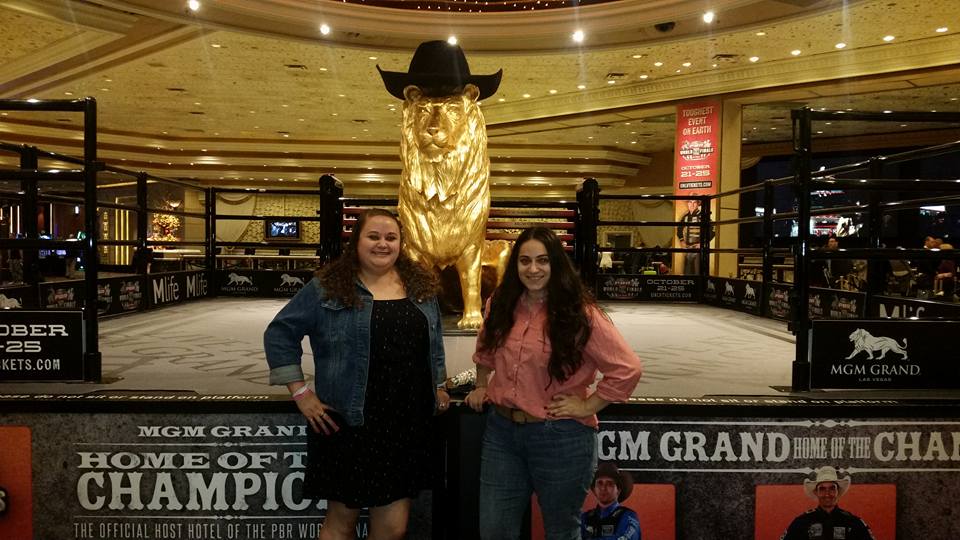 My friend Yamille (another awesome person in my life, I told you I'm surrounded by great people) hooked me up with (sweet) suite tickets to the PBR World Finals in Las Vegas and it was so much fun. It was a little stressful for me because I'm a very empathetic person and I was worried about every single rider (lol) but all in all it was an awesome time! 
#15: CAMP IMGUR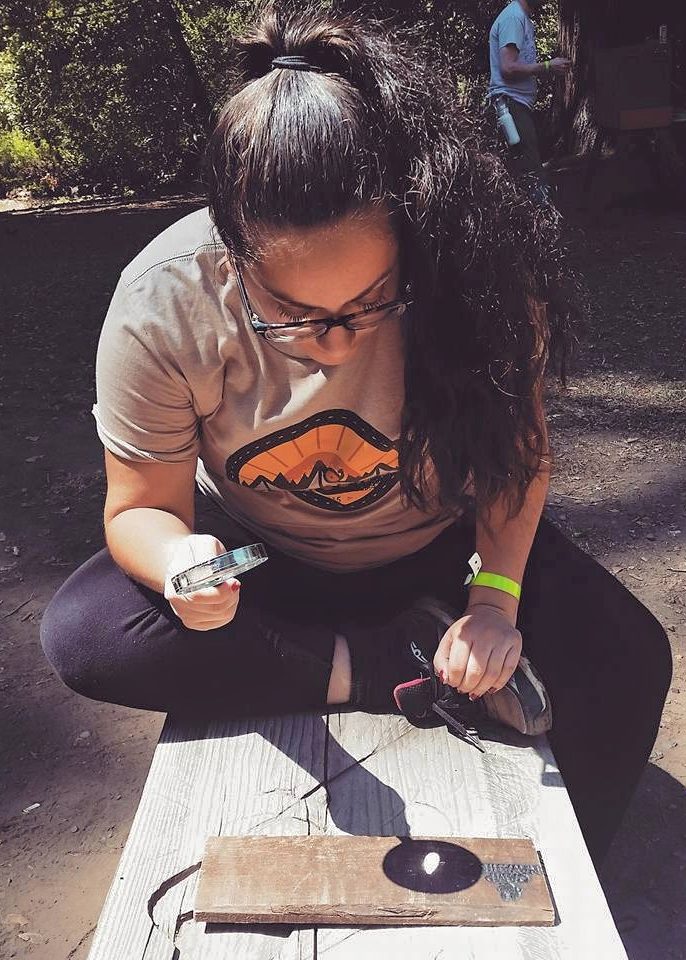 Camp Imgur was without a doubt one of the most unique and fun experiences I've had so far! It was basically a summer camp but for adults (they had beer, wine, science talks, craft stations, archery, and so much more!). Definitely coming back next summer.
#14: ALBUQUERQUE INTERNATIONAL HOT AIR BALLOON FIESTA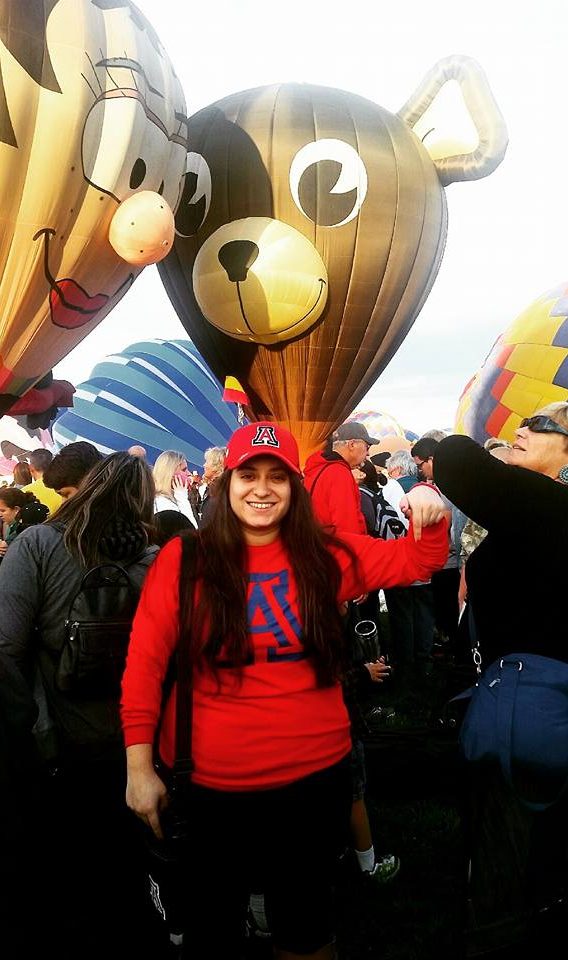 The Albuquerque International Balloon Fiesta was an awesome experience. I saw some fantastic balloons start flat on the ground, get fired up and soar to the skies. I could literally stay here all day and watch the balloons.
#13: GET FEATURED ON ARIZONA HIKING INSTAGRAM ACCOUNT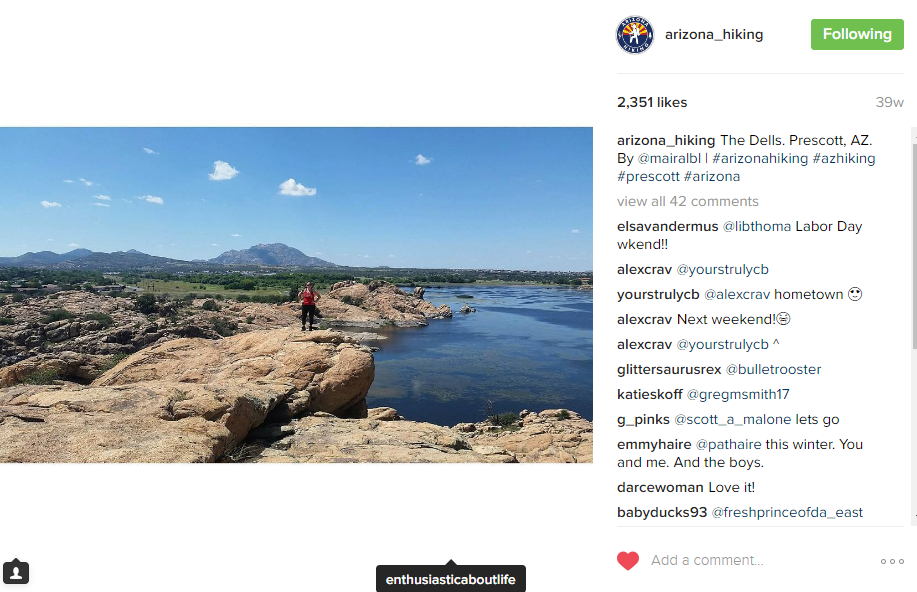 I got featured on Arizona Hiking and it was the best day ever because Arizona Hiking is the BEST Instagram account for hiking in Arizona. Ever since I started following them, I've been wanting to be featured. They have the best pictures to showcase how beautiful and diverse Arizona is!
#12: IMGUR SECRET SANTA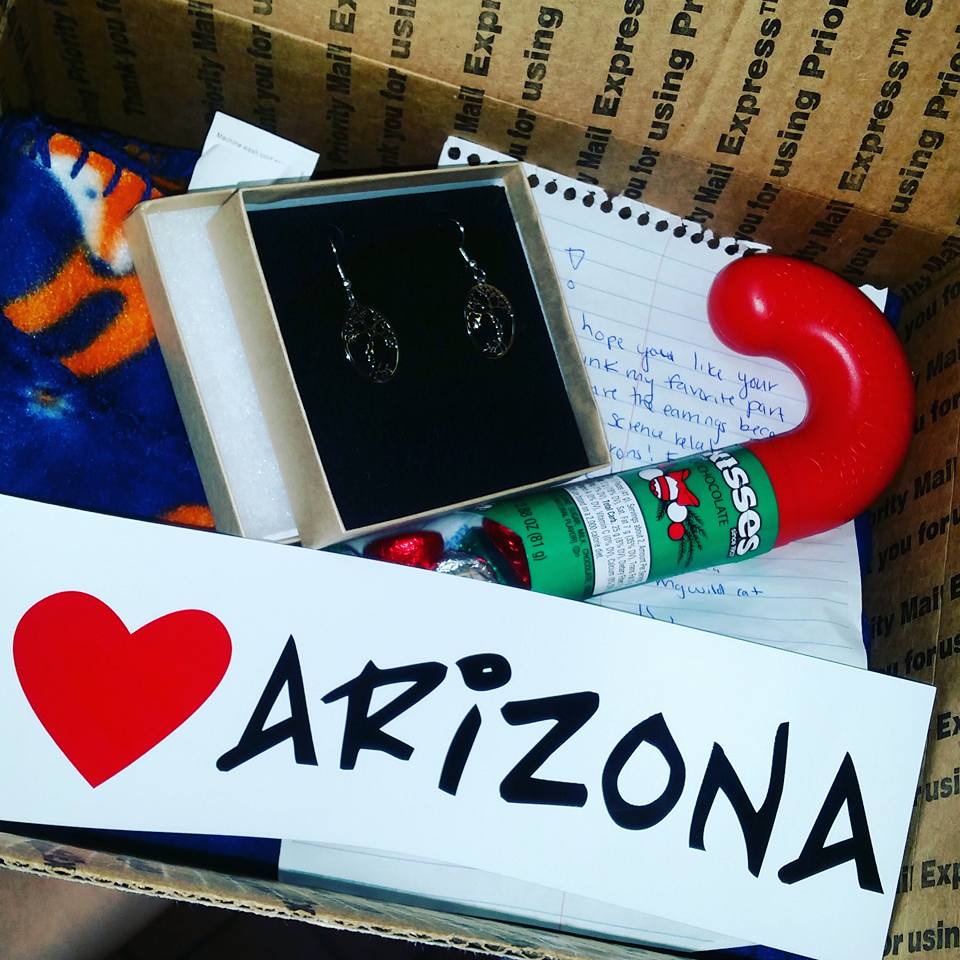 I participated in the international Imgur Secret Santa! My person was from New Jersey and a sophomore in college studying biology so I got her a super cute fox blanket, some chocolate, an Arizona sticker and some super cute earrings that look like neurons!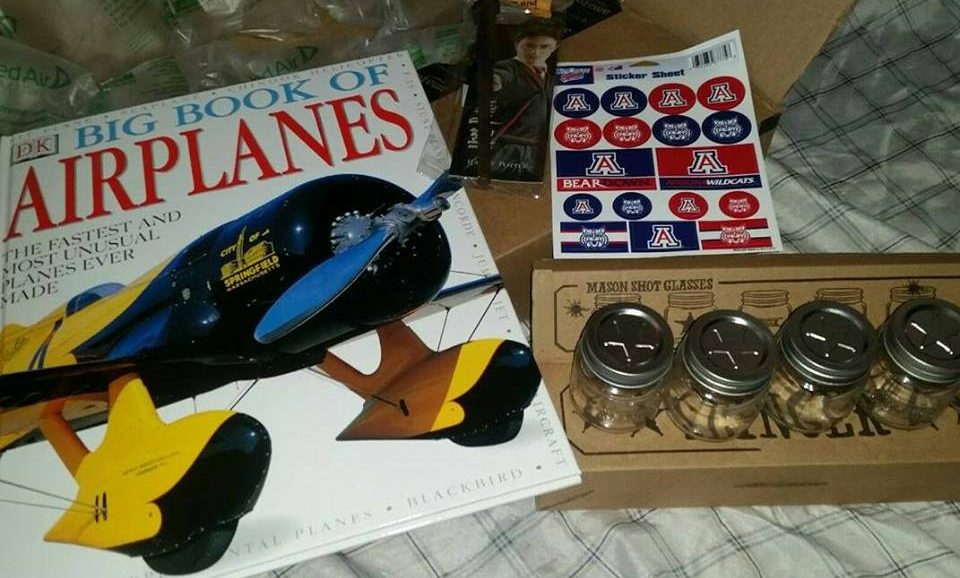 My secret santa got me a huge book of airplanes (perfect for me), some little mason jar shot glasses, a harry potter bookmark, and some U of A stickers! Definitely participating again next year.
#11: GIVE SOMEONE A HEARTFELT SURPRISE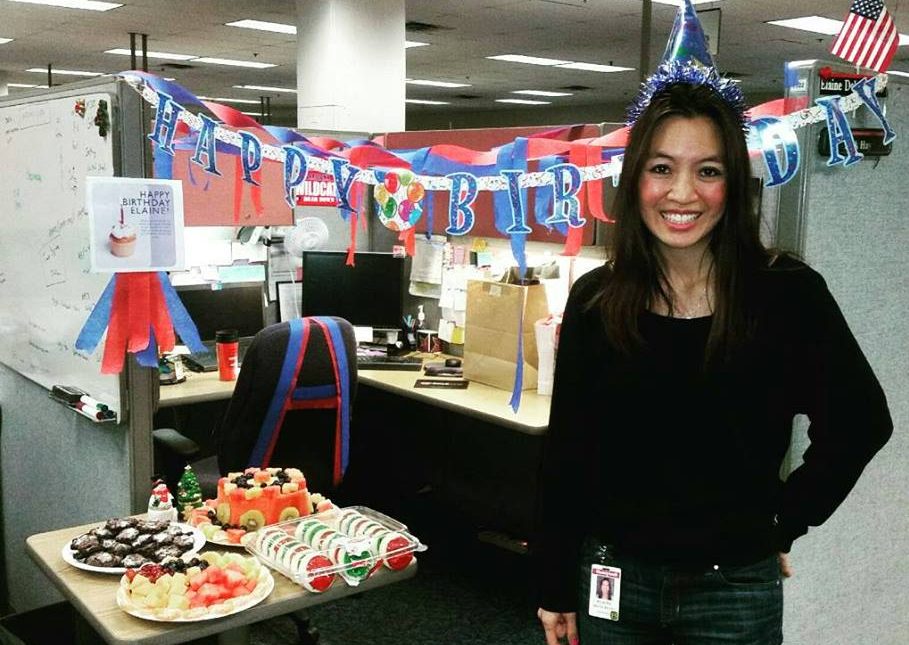 At my job, when you refuse to tell us when your birthday is…we choose an arbitrary day and declare it your birthday. We gave my dear friend a heartfelt surprise by emailing everyone to bring gifts and snacks and having a surprise birthday party for her at work. 😊😂🎊🎁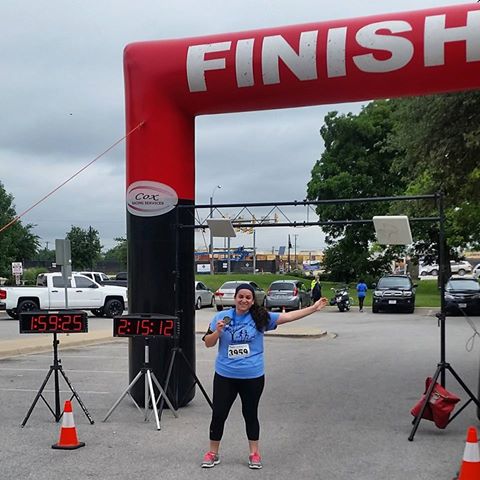 This item is on the top 24 list because it feels amazing to set a goal and accomplish it. I declared 2016 my 'year of running' and I'm working my way up to a full marathon. A 15K is the longest race I've done and it was awesome to meet my time goal and to just FINISH. Pretty proud of running a 15K in 1 hour and 59 minutes, I shaved some time from my 5K and 10K times! Can't wait for my next 5K this weekend! Can you notice a pattern? On my birthday weekend, I'll be crossing off a lot of bucket list items (some repeat, and some new). Maybe next week's blog will be 'How To Celebrate Your Birthday Enthusiastically', we'll see 🙂
#9: GLACIER NATIONAL PARK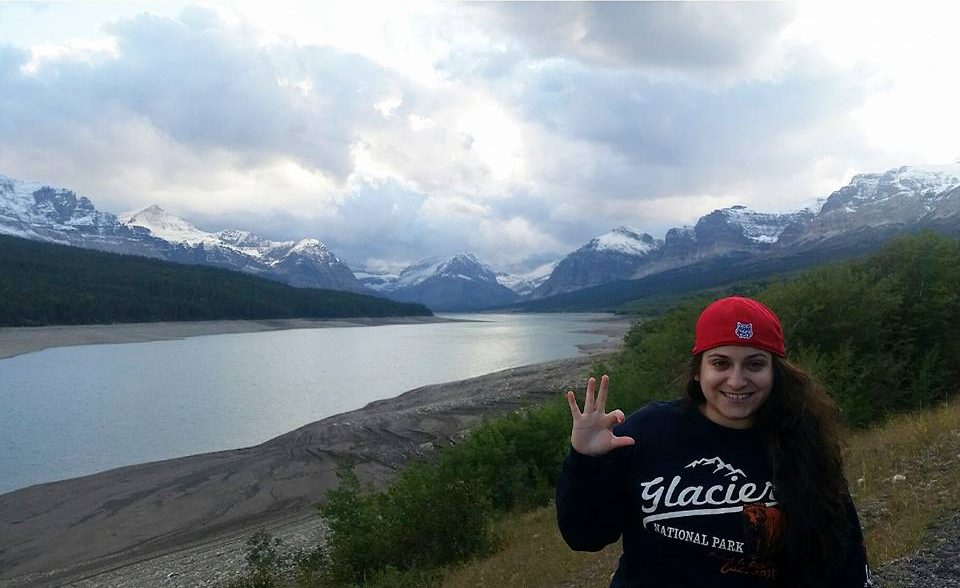 What a beautiful place. One of my favorite bucket list items for sure, I can't wait to come back to this treasured state. The views were breathtaking and I saw so many bears!
#8: BECOME AN ORDAINED MINISTER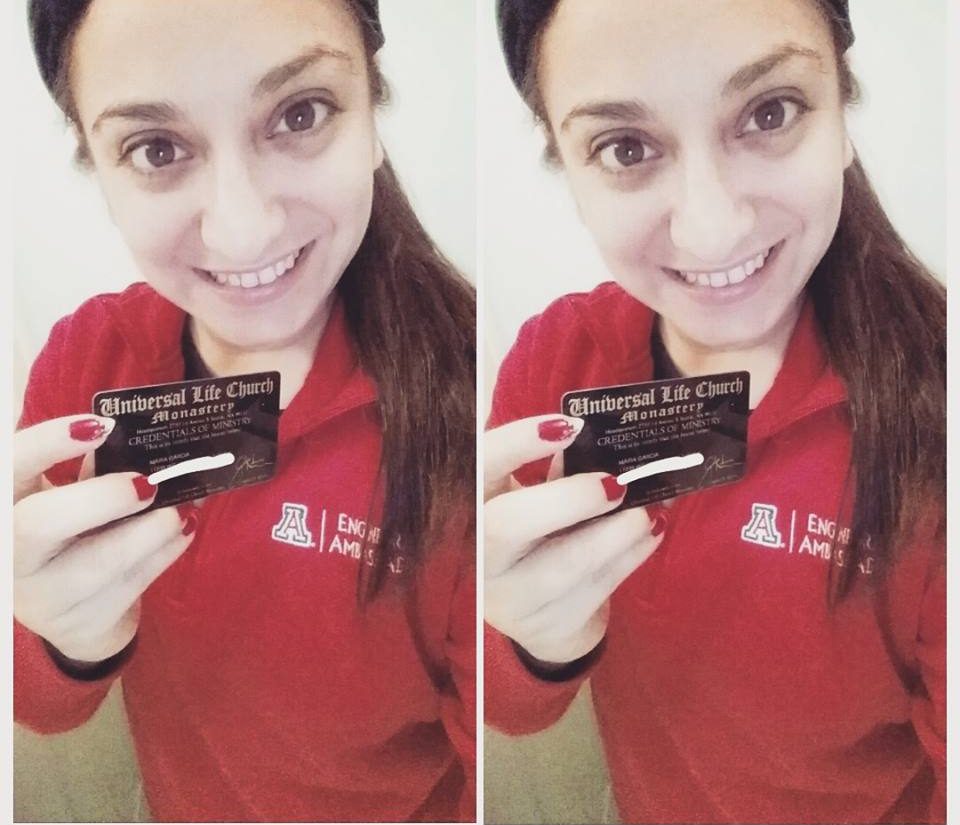 LOL this bucket list item cracks me up. I tell people all the time that I love weddings and they don't believe me until I mention that I'm a minister. I'm super excited for this bucket list item because it's going to help me cross off another bucket list item this summer: officiate my friend's wedding!
#7: KEEP A NEW YEAR'S RESOLUTION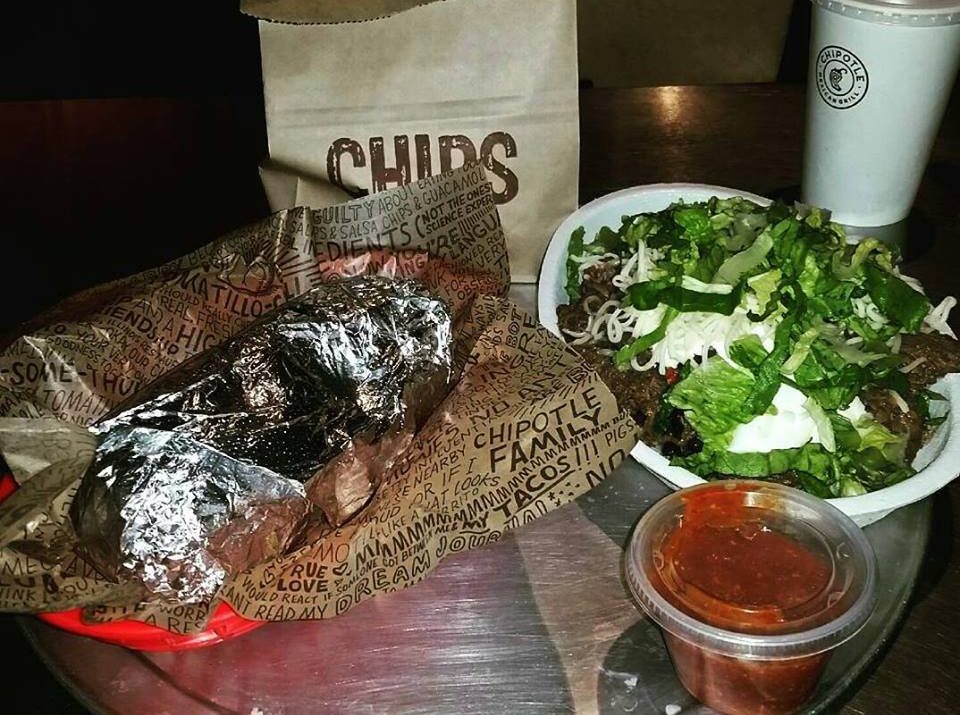 My new year's resolution for 2015 was to go a year without chipotle. Last year my mom made me a bet that I couldn't last a year without Chipotle so I made it my new year's resolution to prove her wrong and I did! Thank you sister for picking me up from the airport and for buying me my first burrito! It was as delicious as I remember it! 😁😁
#6: CRUSH GRAPES TO MAKE WINE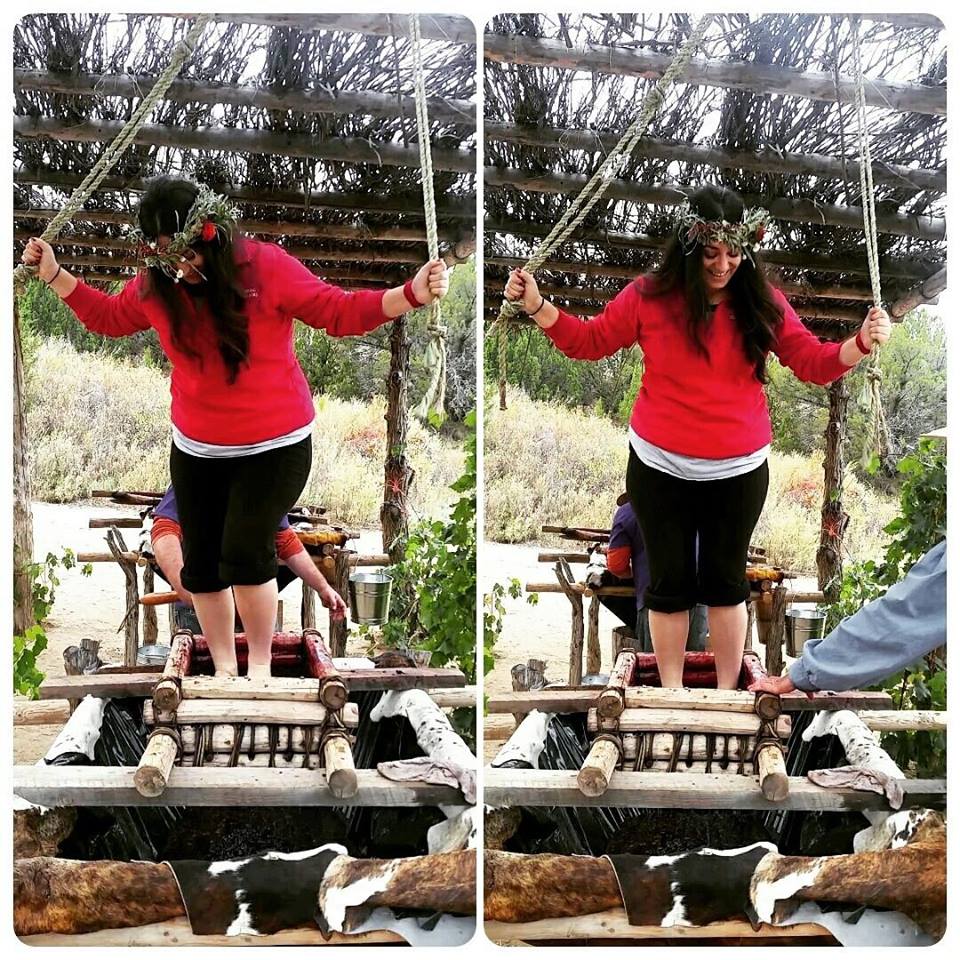 I WENT GRAPE STOMPING TO MAKE ONE OF MY FAVORITE THINGS: RED WINE. AND I DID IT WEARING A FLOWER WREATH. MY LIFE IS COMPLETE. NO MORE EXPLANATION NEEDED.
#5: GIVE AN INSPIRATIONAL SPEECH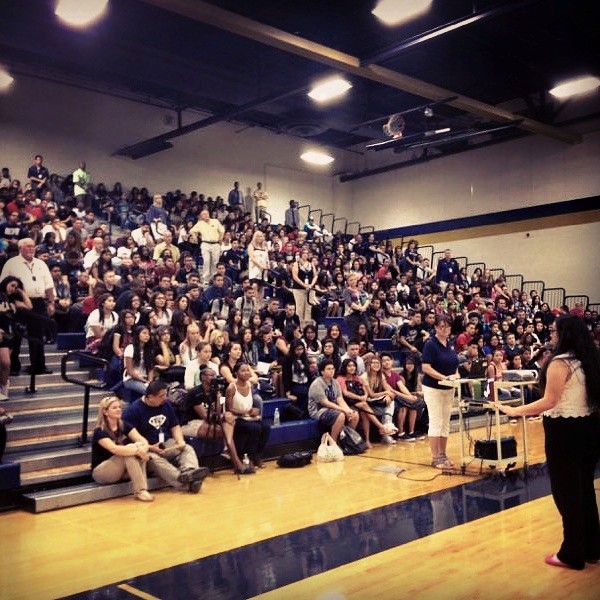 I had the opportunity to return to my high school to speak to the freshman class about my high school experience and my journey after. It felt so good to return to the place where it all started. We even had a mean girls moment where I made them close their eyes and raise their hands if they were nervous about starting high school. I think I got through to them when I told them that they are more than 'just freshmen'.
#4: START A BLOG

Thanks to the encouragement of my friend Juan, I took the plunge and started my own blog! This blog started off as MairaLBL.com where LBL = life bucket list, but it has now transformed into EnthusiasticAboutLife.com! Thank you all for sticking it out with me and thank you to those that are new to this journey, I hope you enjoy the ride! 🙂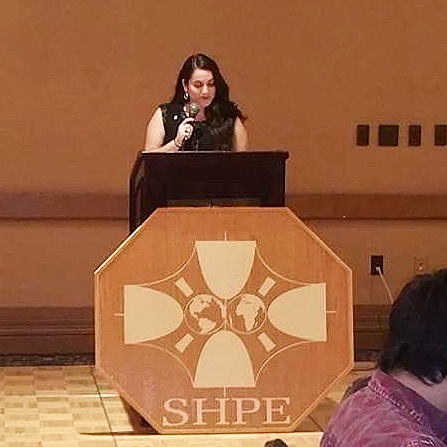 It was an honor to have been invited to speak to my favorite organization at their Annual Awards Banquet. To the University of Arizona Society of Hispanic Professional Engineers chapter, thank you for instilling that passion and enthusiasm that I have for engineering, for outreach and for mentoring. I would not be here with all of your unconditional support and whatever I do will never be enough to repay this organization for what it's given me and for the friendships and familia bonds that I've made. Thank you for the invitation to speak, it was truly a humbling experience to come back full circle. 💙
#2: GIVE A SCHOLARSHIP TO A DESERVING STUDENT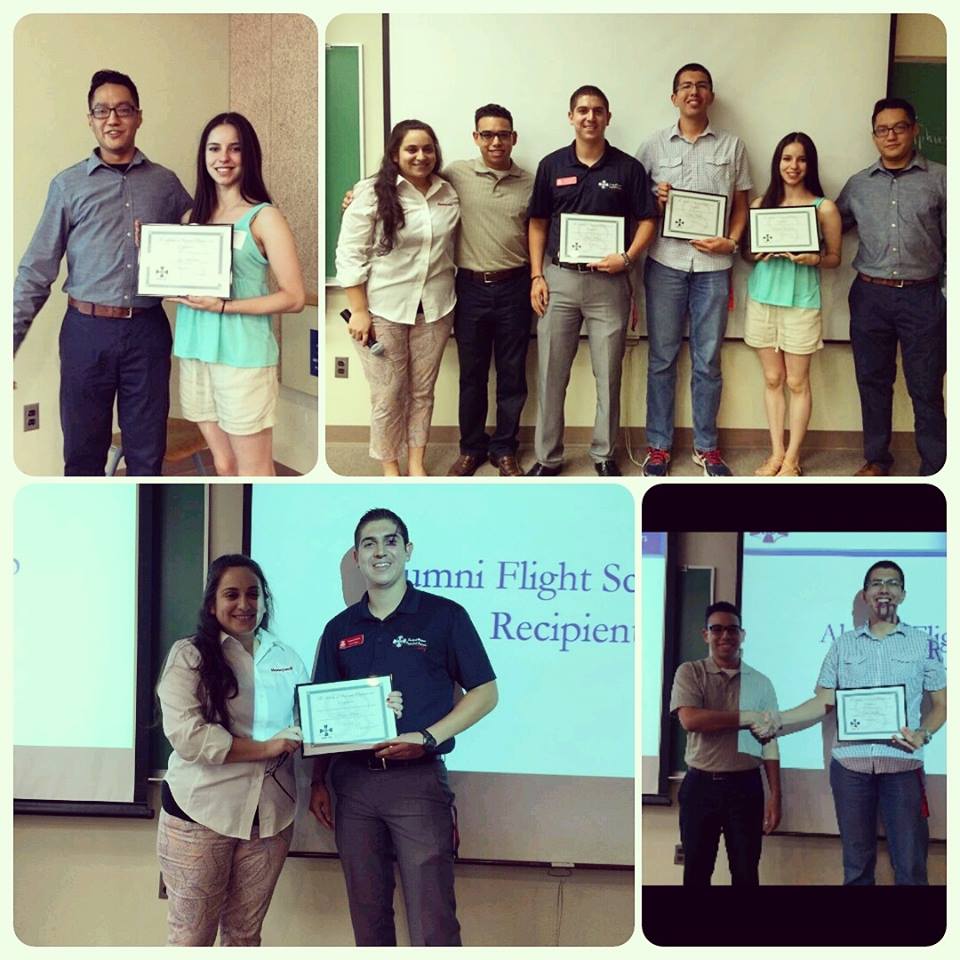 My friend Jaime tried to hustle me into paying his registration to attend the SHPE National Conference. His hustle gave me the idea to start the 'Garcia scholarship'. After a few weeks, I mentioned my plans to my friend Erick. He suggested that I contact SHPE UA alumni and ask them to donate and create a scholarship fund to send even more members to the conference. I LOVED this idea. I reached out to alumni and together we created the SHPE UA Alumni Scholarship. We were able to give 3 students scholarships of $415 to pay for their flight to Baltimore. Happy to be in a position to help members attend a conference that has helped me grow so much as a person. 
#1: CLIFFS OF MOHER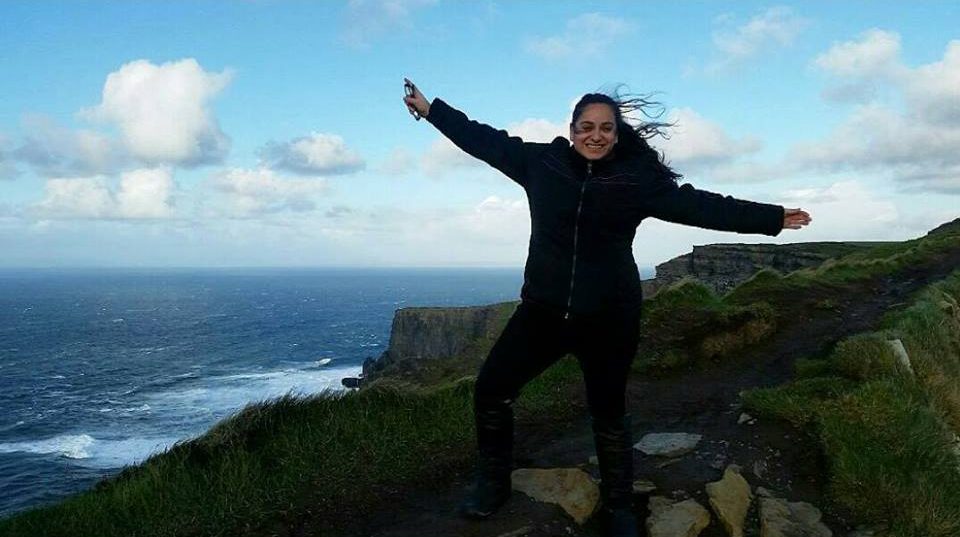 I completed my most anticipated bucket list item in Ireland a few months ago when I visited the Cliffs Of Moher which is where The Princess Bride, Harry Potter and a ton of other movies have been filmed. It was beyond BEAUTIFUL and breathtaking. You are literally on the edge. Stunning. It was so difficult to leave Ireland but I will definitely be coming back to retire here.
---
I hope you enjoyed looking back at my favorite bucket list items so far! I don't think I will make this an annual thing because I got tired of choosing and writing about 24 different items (and I'm sure you got tired of reading!) and I know it will only get longer. You can take a look at more of the bucket list items I've crossed off by clicking here. You can also check out the Hiking, Cooking, Traveling, Food, Graduation and Featured Bucket Lists! Let me know if there's an item that you think should have made the list in the comments below. Thanks for reading and stay enthusiastic!
You can read more blogs on 'Bucket List Items' here!
-Maira
Please follow and like us: