This post is sponsored by the Roseville Visitor's Association. As always, all opinions are my own.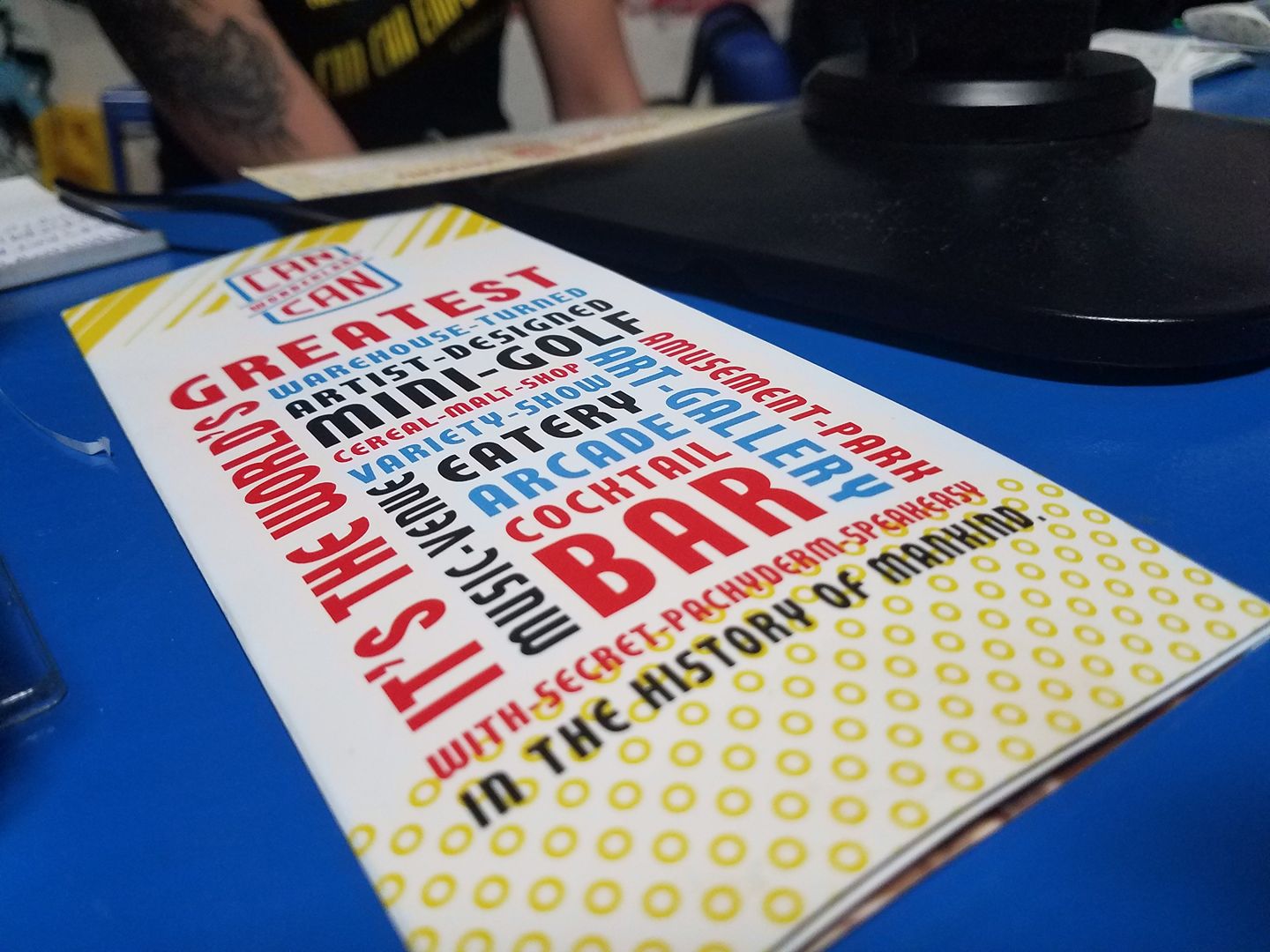 Have you ever gone somewhere and been so overwhelmed by the amount of awesomeness radiating from within? That is exactly how I felt when I first stepped into Can Can Wonderland in Saint Paul, Minnesota.
I was told that I needed to add Can Can Wonderland to my bucket list because of the epic mini golf area but when I got there, I realized that there is so much more than golf here.
Can Can Wonderland is a warehouse-like building from 1889 that houses so many entertainment options. Their brochure reads The World's Greatest Warehouse-Turned Artist-Designed Mini-Golf, Cereal-Malt Shop, Amusement Park, Art Gallery, Variety Show, Music Venue, Eatery, Arcade, Cocktail Bar, Gallery with Secret Pachyderm Speak Easy In The History Of Mankind. That mouthful tells you all that you can find within.
I walked in and was blown away by the amount of art in one room and immediately started a list in my head of all the reasons why my friends and family need to join me next time. Check out my five favorite reasons to add this place to your bucket list!
#1: The Epic Artist Designed Mini Golf Area

The mini golf area was the main reason why I decided to stop by Can Can Wonderland and I was so happy to see that the mini golf area was my favorite part of this wondrous place. I love mini golf but I love it even more when playing the game becomes an immersive art experience. The awesome thing about the mini golf area is that everything was designed and built by local artists. And there is no real theme, it's almost like organized chaos which was so fun to see.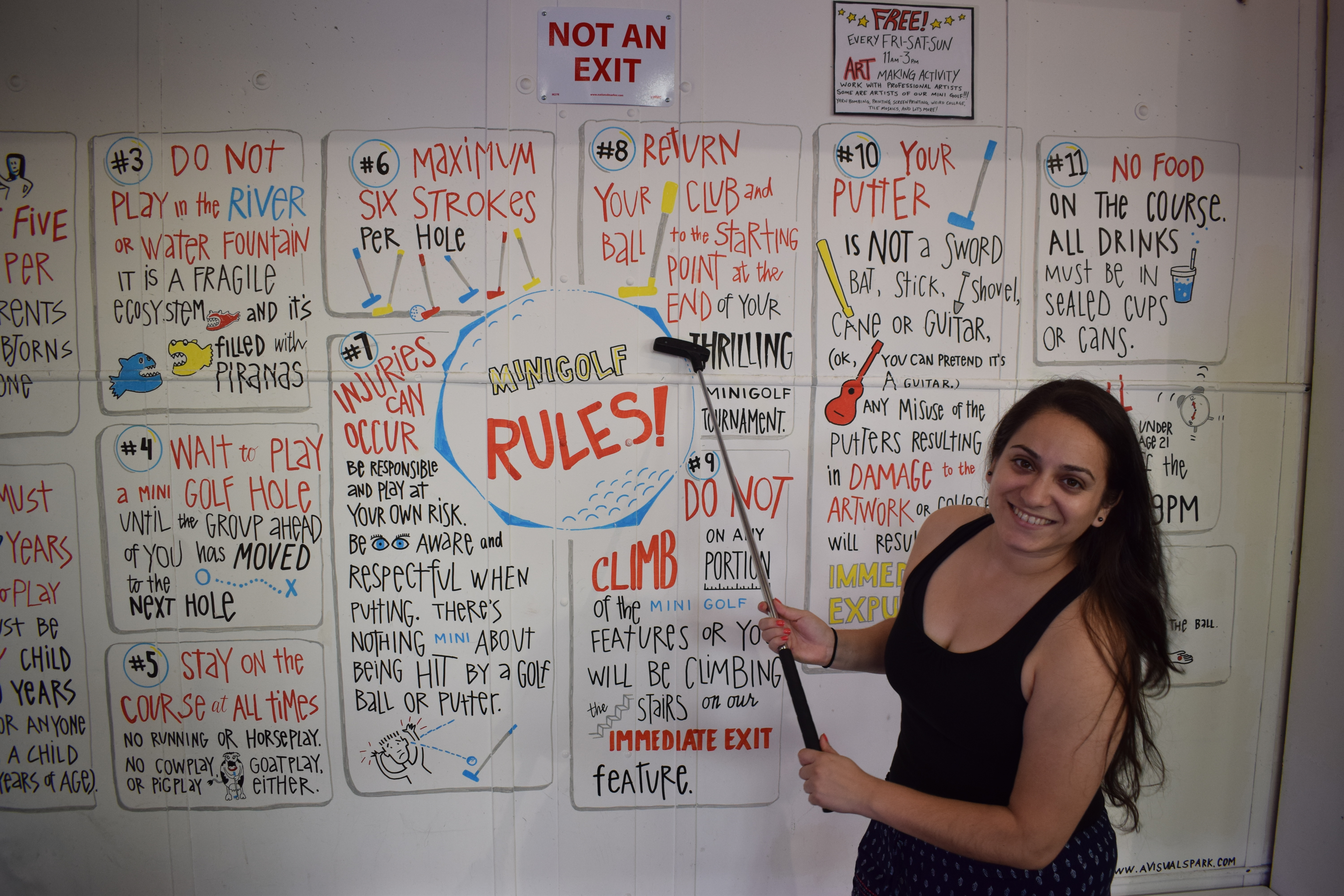 The way that this mini golf area came to be is that Can Can Wonderland asked 'what mini golf hole have you always wanted to play' and people submitted over 200 ideas. Can Can Wonderland took the best 18 and created the Ultimate Mini Golf experience.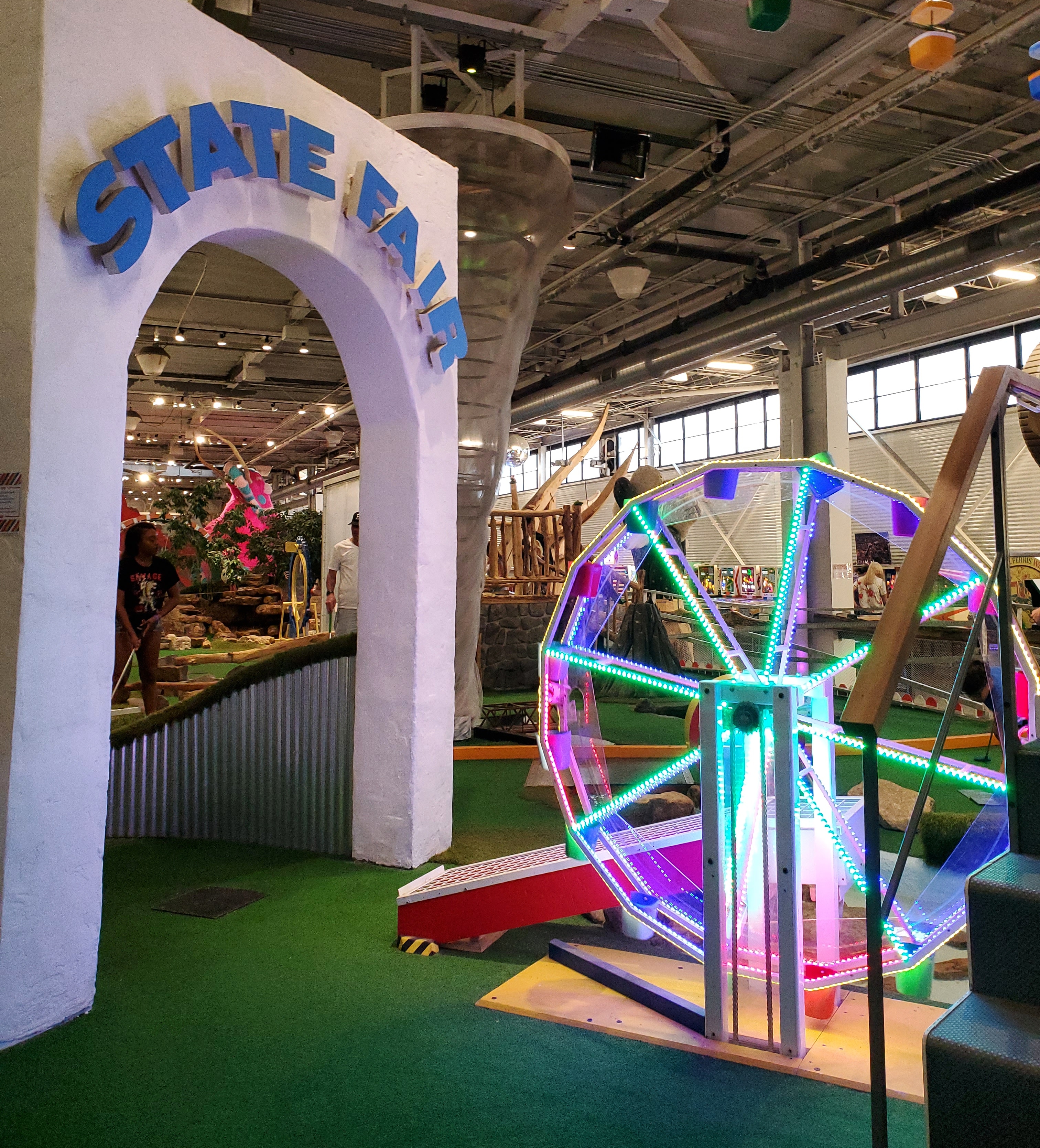 My favorite themes included The State Fair, Wonderwall, Gramma's Living Room, You Gotta Have Heart, and The Mini Golf Hole Formerly Known as The World's Longest Hole. You can see the full list of themes here.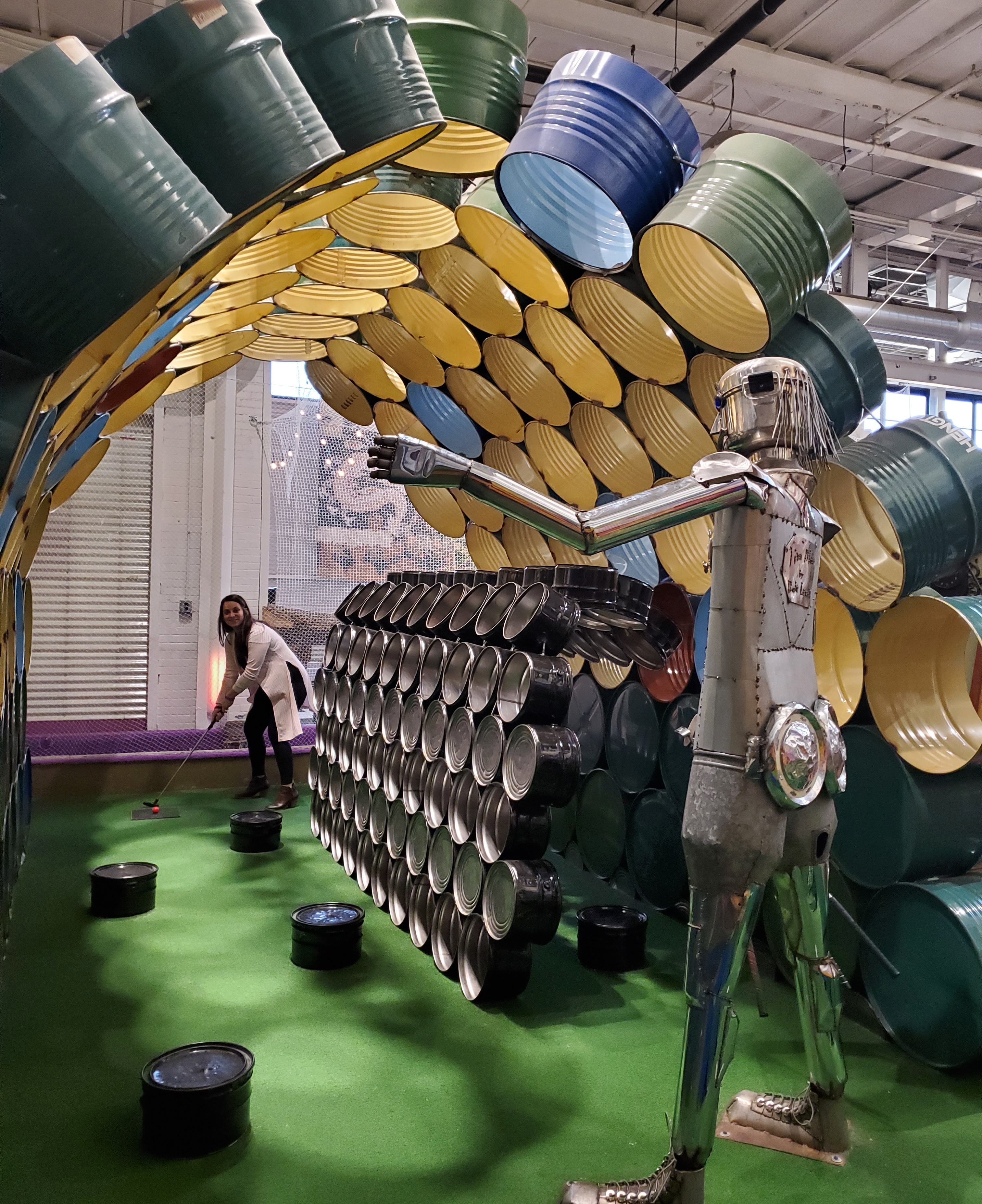 The volcano below was a part of hole 3 titled 'Natural Disaster'. How awesome is it to play mini golf near a volcano?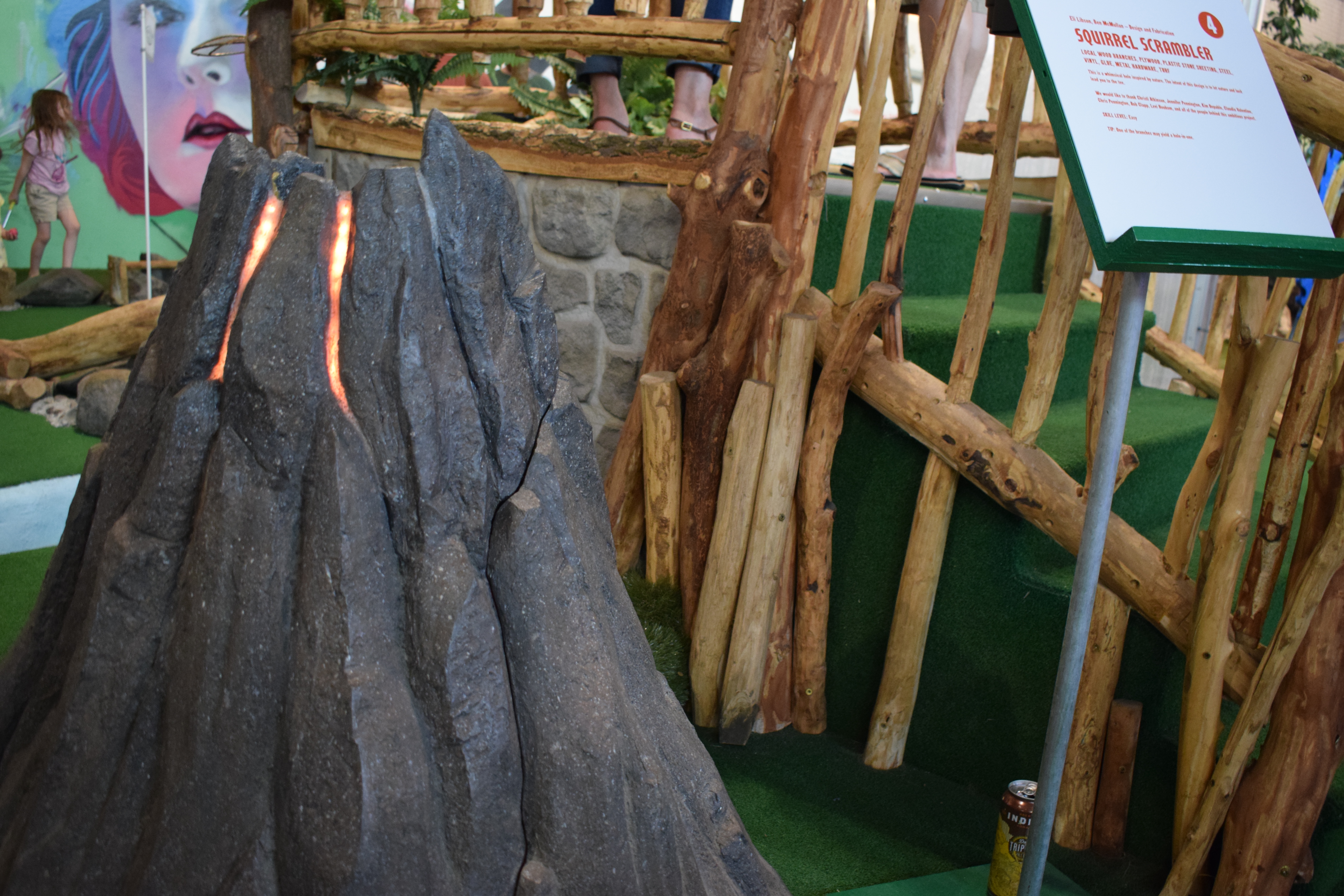 Another interesting hole was #11 titled 'No, that's not my trick, Michael. It's my illusion!' because it's literally an illusion in the ground. Not only does it look really interesting, if you look at the ground from the side, it looks like the ground is sinking!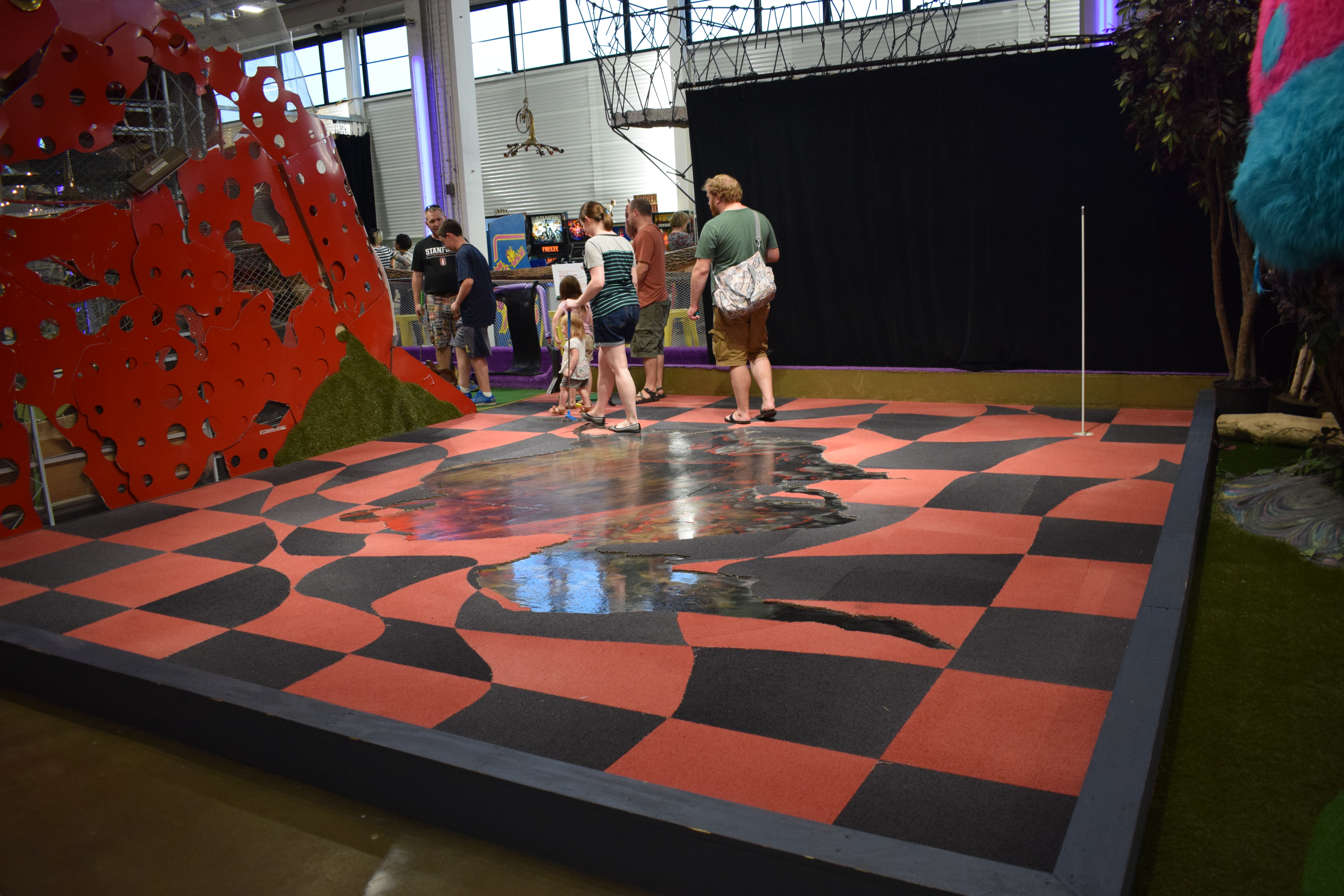 All 18 holes are unique and are deserving of your time so make sure to check them out next time you are in Minnesota! I will warn you though that mini golf is so popular at Can Can Wonderland that you might have to wait a bit before it's your turn…but luckily there's so much entertainment to enjoy while you wait.
#2: The Food At The Cereal Malt Shop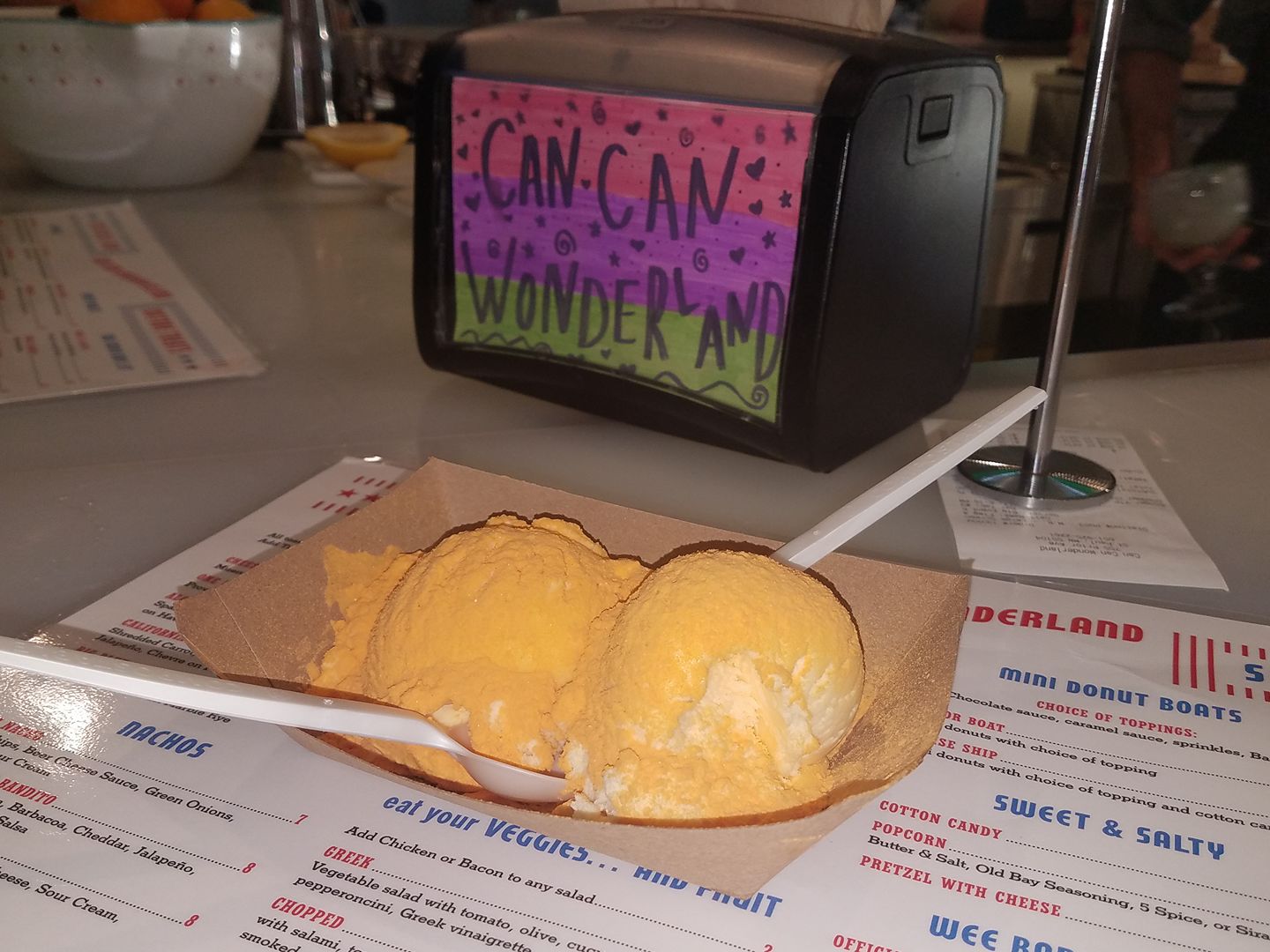 What are two things that you normally wouldn't hear in the same sentence? How about cheddar cheese and ice cream? That's right my friends…I was intrigued when I saw 'cheddar cheese ice cream' and normally I wouldn't order it because honestly it didn't sound that good but the description below said 'try it, you'll love it' so how could I not try it? IT. WAS. DELICIOUS. It tasted like really good quality vanilla ice cream with a hint of cheddar cheese that somehow worked well when combined. I'd eat it again!
#3: The Old School Arcade Games

I felt like such a kid with all of the old school arcade games at Can Can Wonderland. There's literally something for everyone! I saw young kids, teenagers, young adults, and older people having a blast. Besides arcade games they also have ping pong and a game where you can fly a helicopter! Each game is so different that you can literally be here for hours and not play the same game. Make sure to bring the arcade lover in your life here.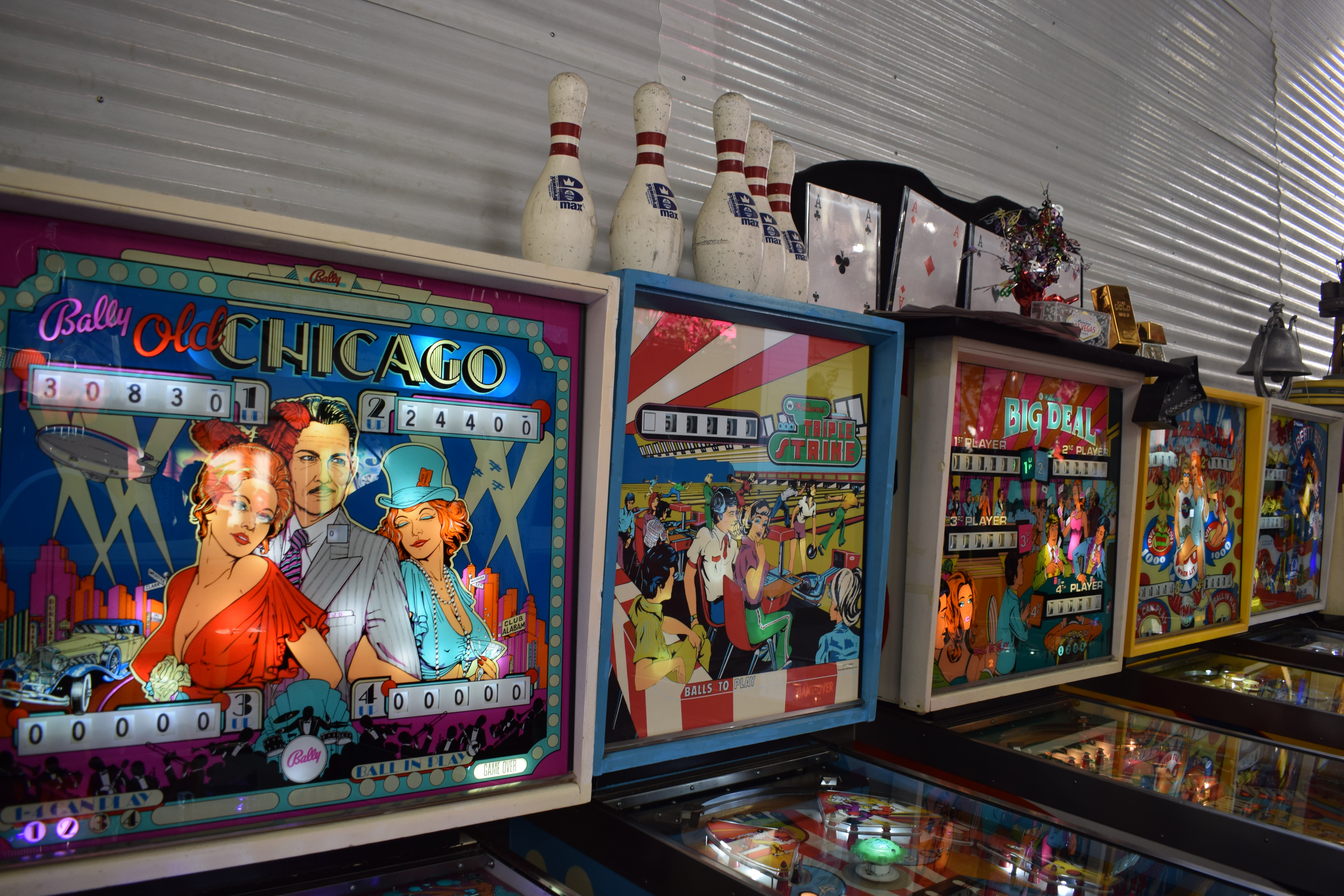 #4: The Awesome Events
As if mini golf, amazing food, and arcade games weren't enough entertainment Can Can Wonderland also hosts several events all year. These events include Trivia Against Humanity which is a trivia night for horrible people (sign me up!), art making activities with the professional artists who designed the mini golf area, and even concerts! What can this place not do?!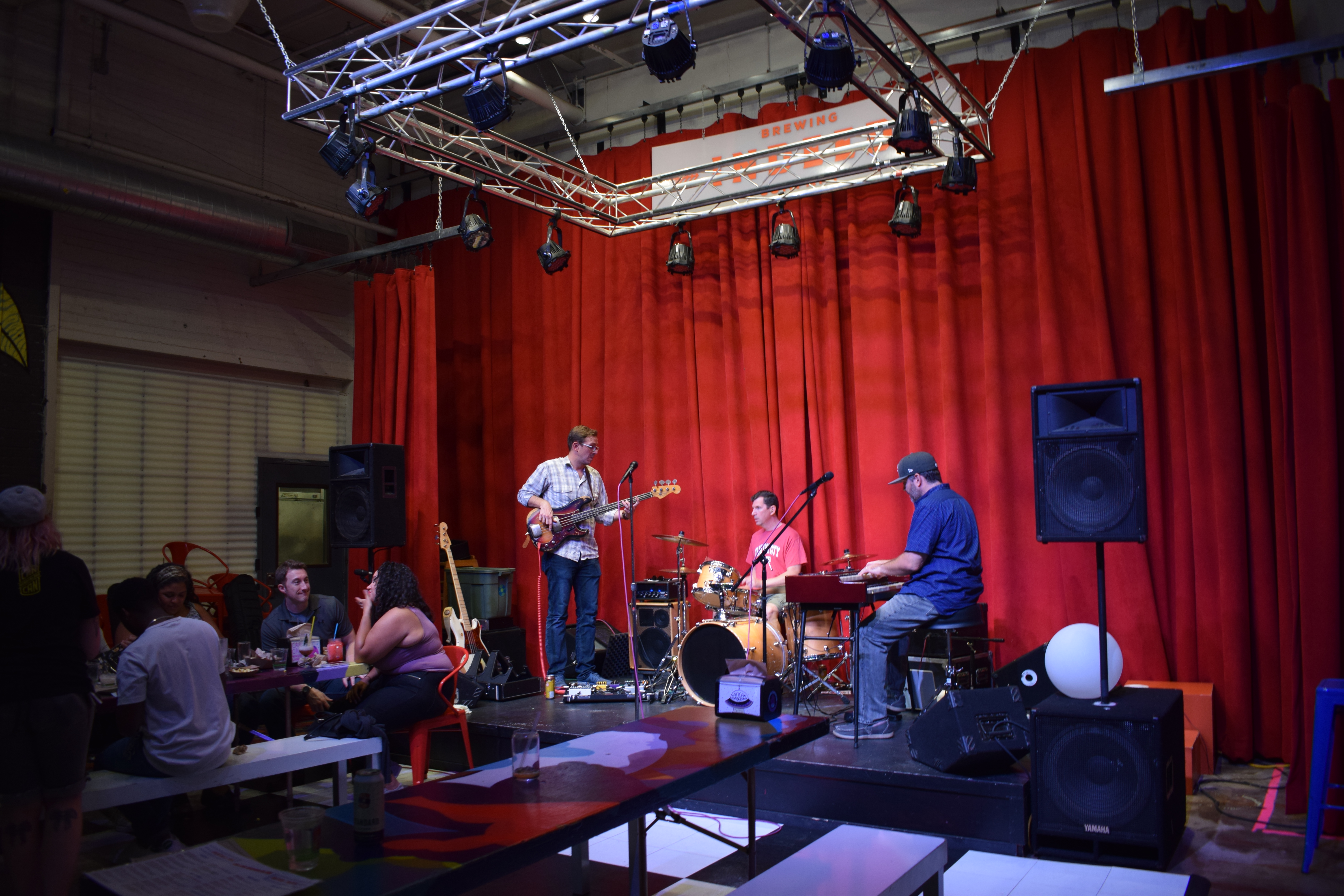 #5: The Artsy Walls

If you're more of a low key person and aren't into the flashy and exciting activities at Can Can Wonderland, then you can do what I did and check out the art on the walls!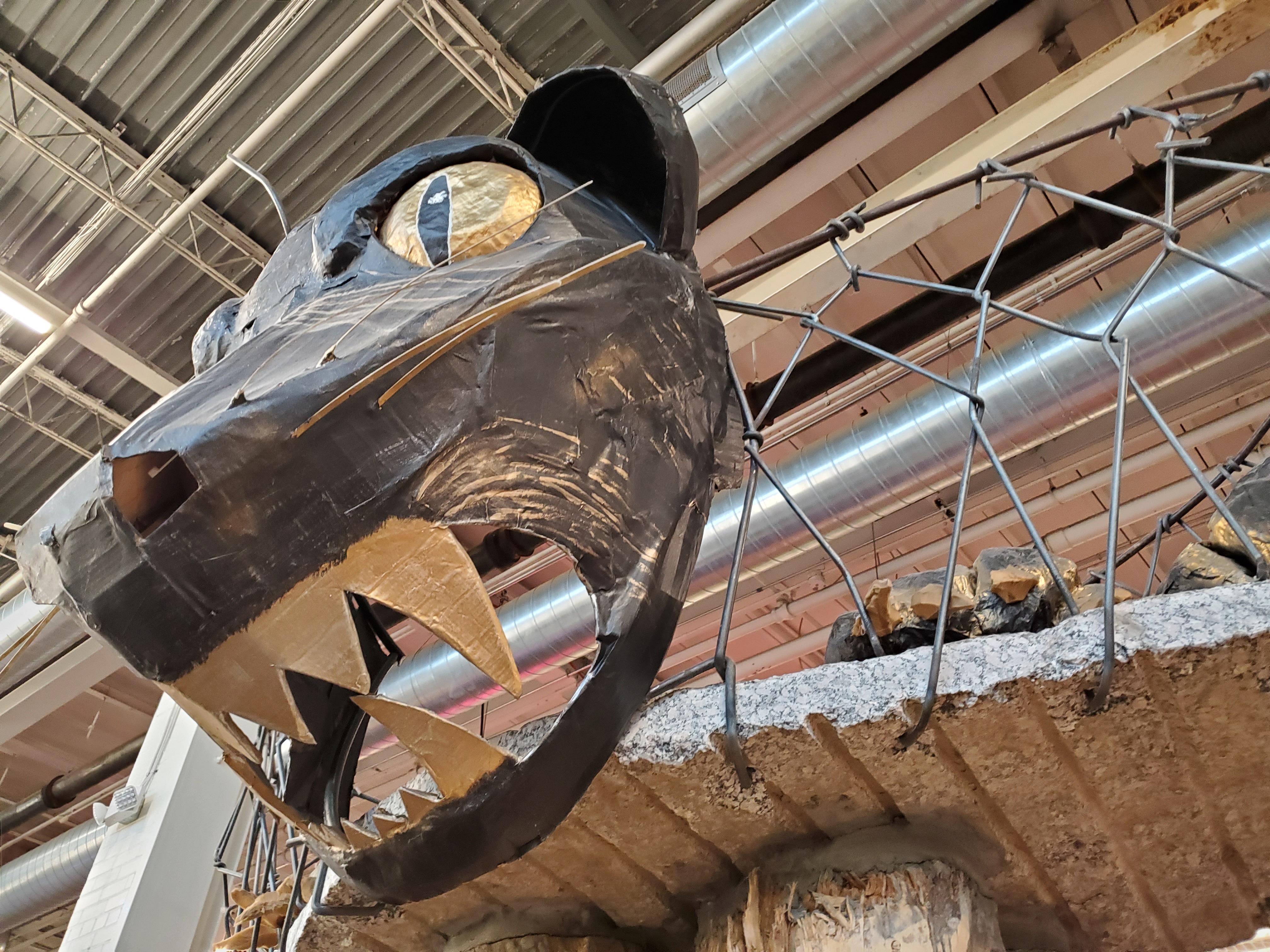 Take some photos, read the descriptions and do your thing especially if you're a blogger or love Instagram. There are seriously so many Instagrammable moments!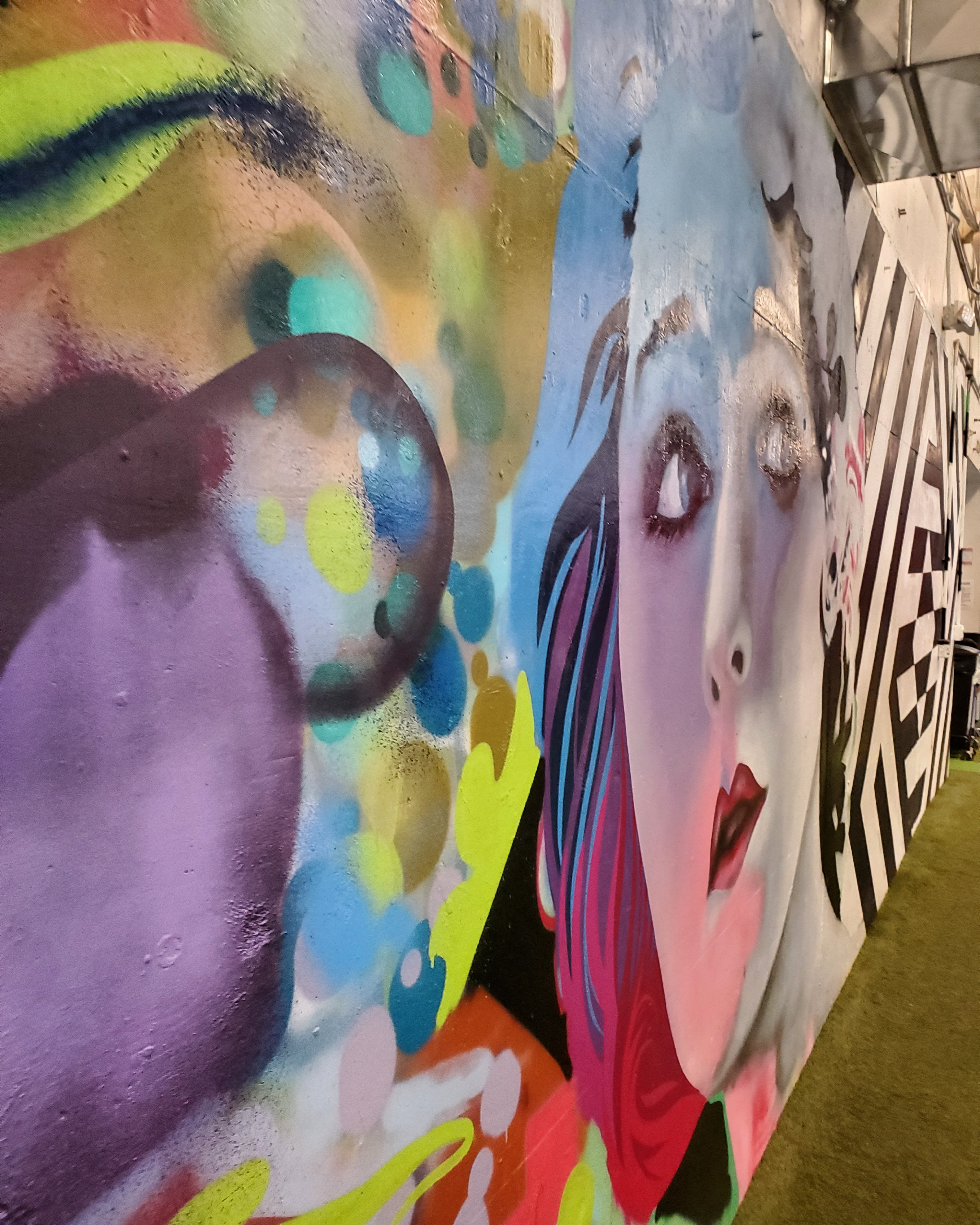 I hope you all enjoyed the five reasons to check out Can Can Wonderland. Let me know if you're planning your next trip and maybe I will join!
---
A huge thank you to the Roseville Visitor's Association and to Can Can Wonderland for hosting me. I had such a blast and can't wait to come back!
If you'd like to see what else I did in Minnesota, check out #MairaInMN on Instagram and stay tuned for more posts coming soon!
Thank you all for reading, and stay enthusiastic!
Feel free to follow the adventure on social media ?
Facebook / Instagram / Twitter / Youtube
-Maira
Please follow and like us: