This post is sponsored by the Roseville Visitor's Association. As always, all opinions are my own.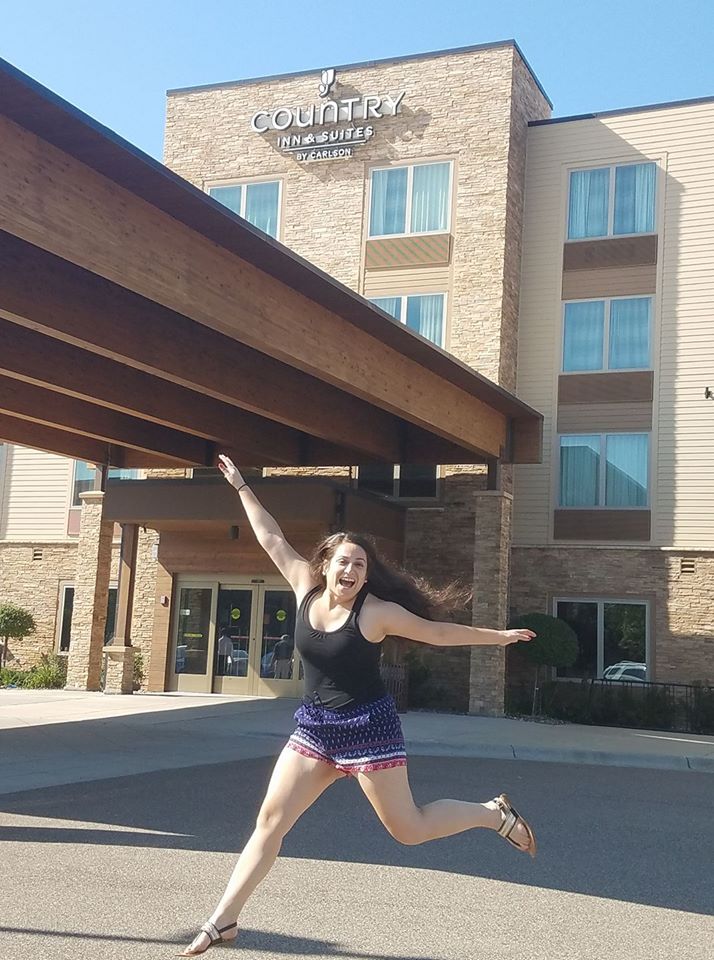 A few weeks ago, I visited Roseville, Minnesota and crossed off a ton of items from my bucket list. Whenever I travel to a new place, I like to choose the best hotel that will work for my enthusiastic bucket list life. I've been traveling for several years and on my travels I've learned four important things to consider before booking: price, location, amenities, and staff. When visiting Minnesota, I stayed at the Country Inn & Suites By Carlson in Roseville which is a newer hotel in the area and I absolutely loved it. I hope these four considerations help you when booking your next hotel.
How much are you willing to pay?
The price is a big factor to consider in choosing where to stay. If I'm going to be out, exploring and getting tired, I like to choose a hotel that has comfortable beds because I will most definitely be needing a good night's sleep.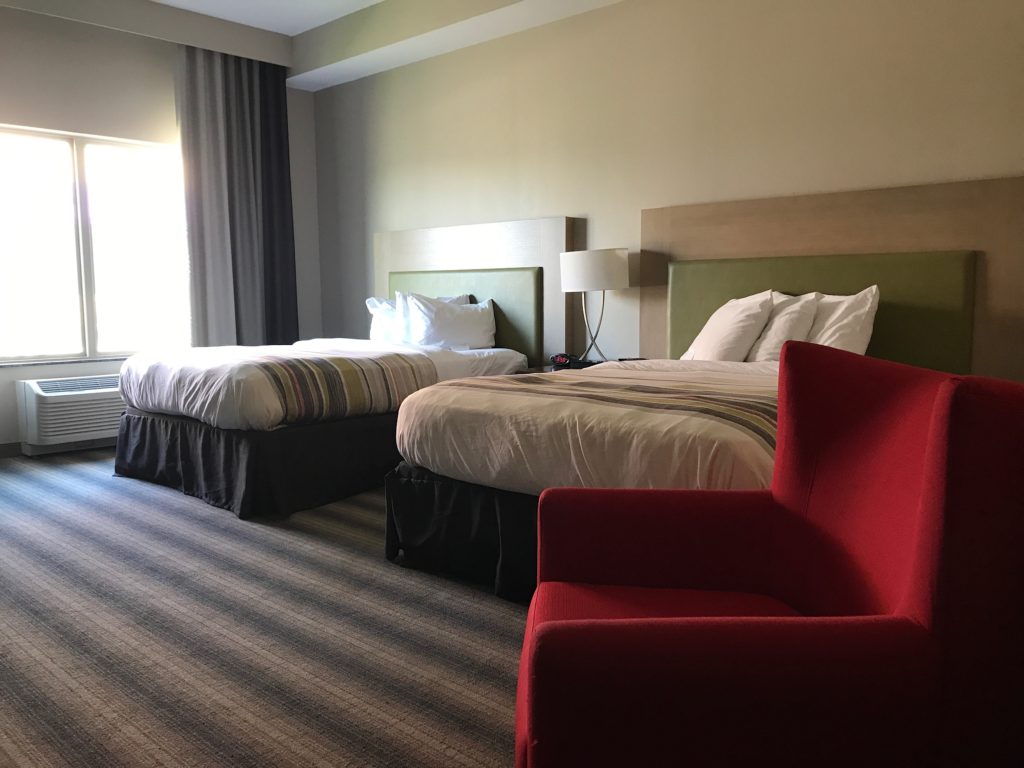 One of my favorite parts about staying at hotels is always the quality of the beds. Every bed should feel like I'm sleeping on a marshmallow. The Country Inn & Suites by Carlson had super comfortable and clean beds.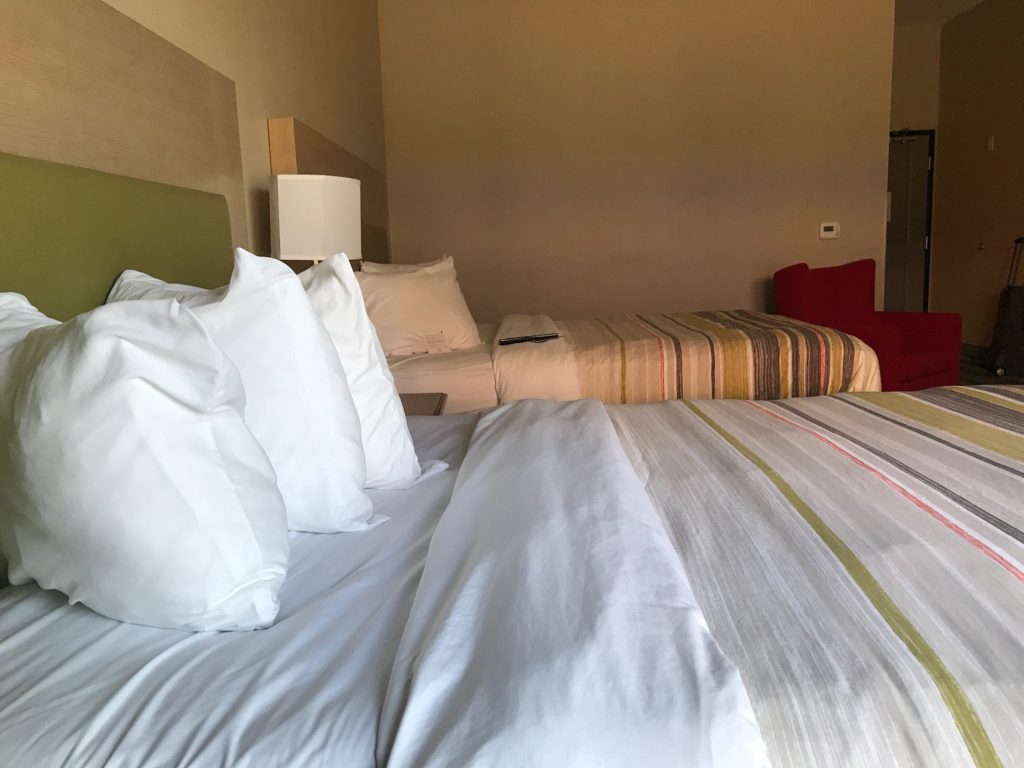 As a millennial traveler, I have a budget when I travel but I also understand that sometimes you get what you pay for, so cheaper might not always be better. A stay starts at $107 per night for a room with two beds and the price is definitely worth it when you look at all of the amenities included!
Is the location suitable for you?
Before booking your next hotel, you need to determine where exactly you want to stay. Consider the places you want to visit and the things you want to do. If you're the type of person who likes to come back to the hotel and freshen up in the middle of the day as you're exploring, make sure you book a hotel that is near the places you want to visit. When visiting Roseville, I knew that I wanted to explore downtown Saint Paul (to check out Can Can Wonderland) and downtown Minneapolis, so I booked a room at the Country Inn & Suites by Carlson in Roseville because it is only 10 minutes away from both downtown areas. Staying in the smaller city of Roseville was perfect because parking was super easy, the hotel didn't feel too crowded, and I felt right at home.
Another thing to consider are the stores and restaurants that are nearby. Will you have time every day to drive somewhere to grab breakfast or dinner? Do you always remember to pack everything when traveling or will you need to go to the store to buy a few things? Although I'm a pretty seasoned travel blogger, I can guarantee that there will always be one thing that I forget whether it's a toothbrush, SHOES (yes this happened once), band aids, make up, etc. so it's always nice to have a store nearby where I can pick up extra things. The Country Inn & Suites by Carlson had a Target just five minutes away which was awesome because who doesn't love Target but also because Minnesota is Target headquarters! That's right, the very first Target opened in 1902 in Minneapolis. There are also plenty of places to eat and drink nearby including Pizza Luce, The Original Pancake House and Bent Brewstillery, all only 5 minutes away.
What amenities are included?
If you're going to be paying to stay somewhere, you might as well get some perks. The amenities at the Country Inn & Suites by Carlson include a gym if you decide you want to get your fitness on mid-vacation.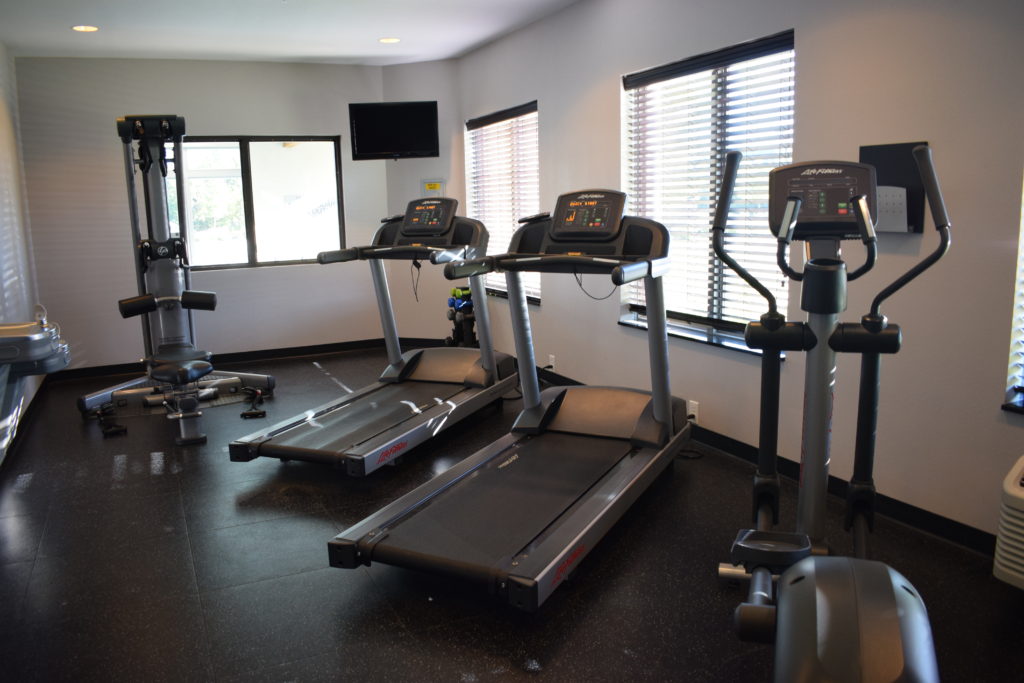 There's a pool if you feel like going for a relaxing swim before bed. There's a laundry room if you're into packing light (me!) and want to wash clothes during your trip. It's also great to be able to wash your clothes before leaving so that your clothes don't smell too bad when returning home.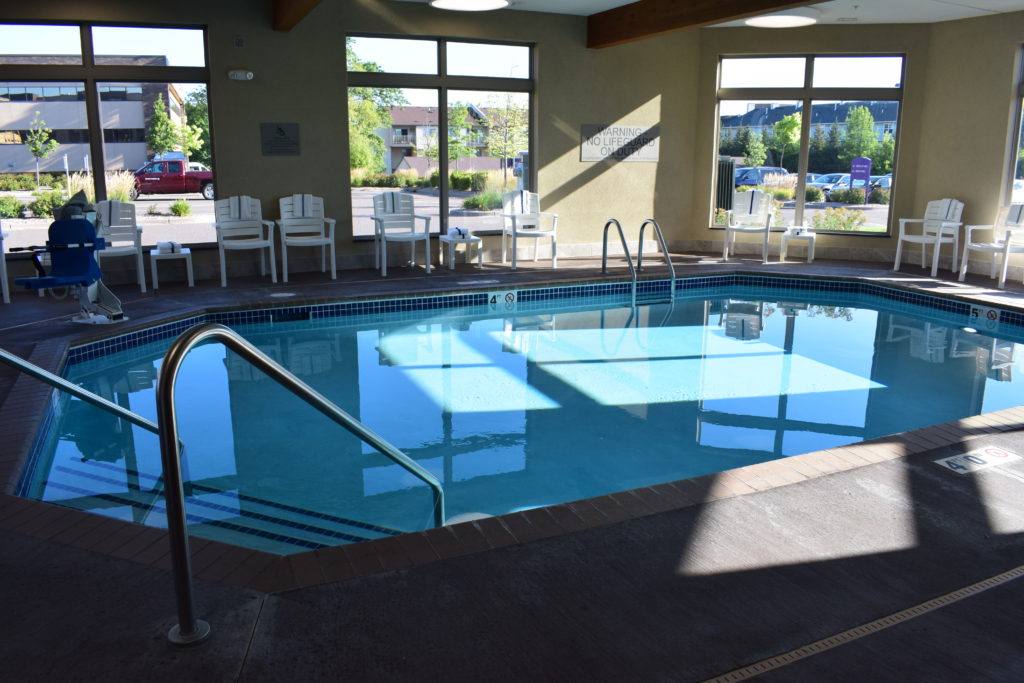 They also have one of the best breakfast spreads I've ever seen with DONUTS AND BREAKFAST WRAPS.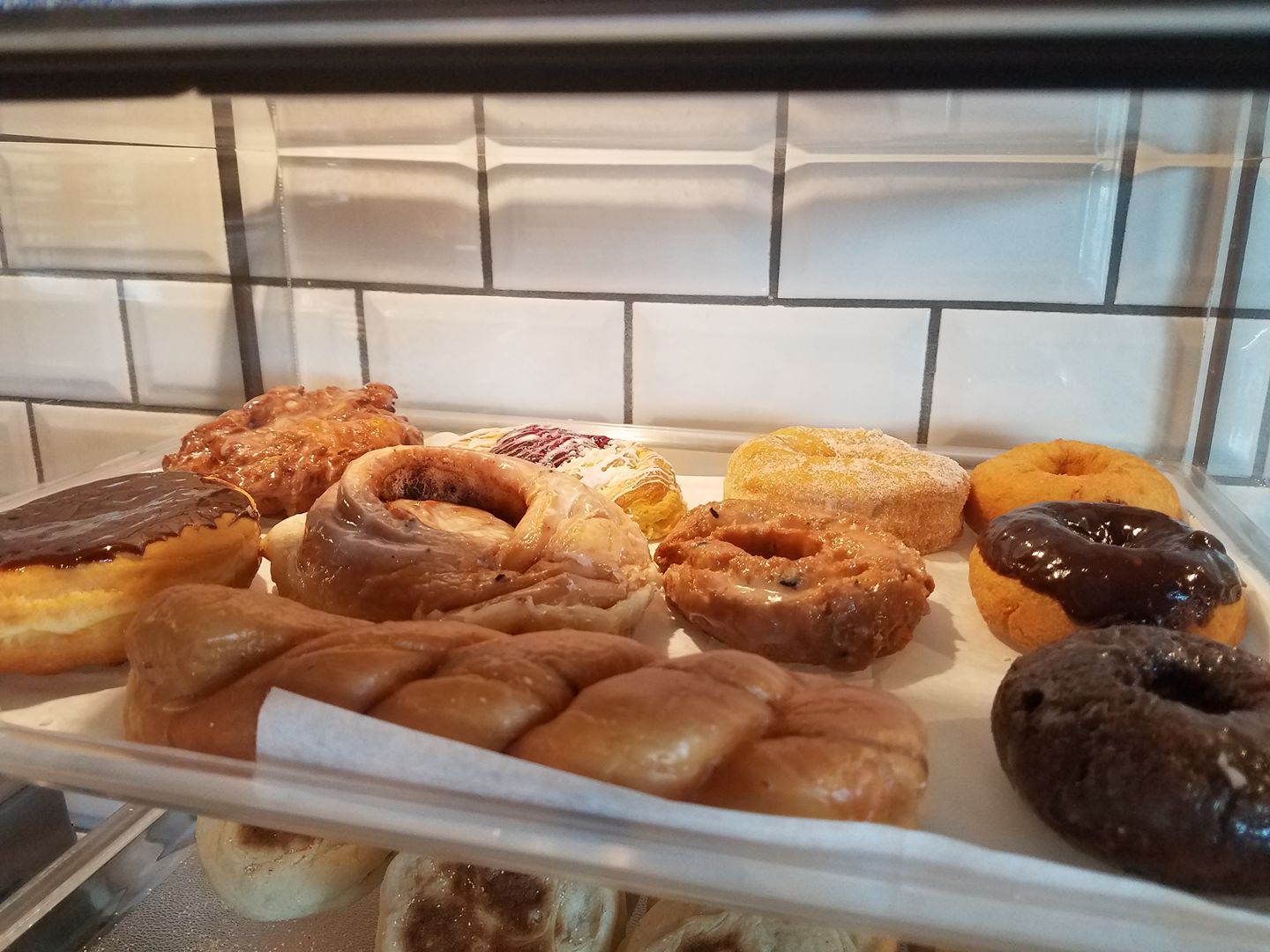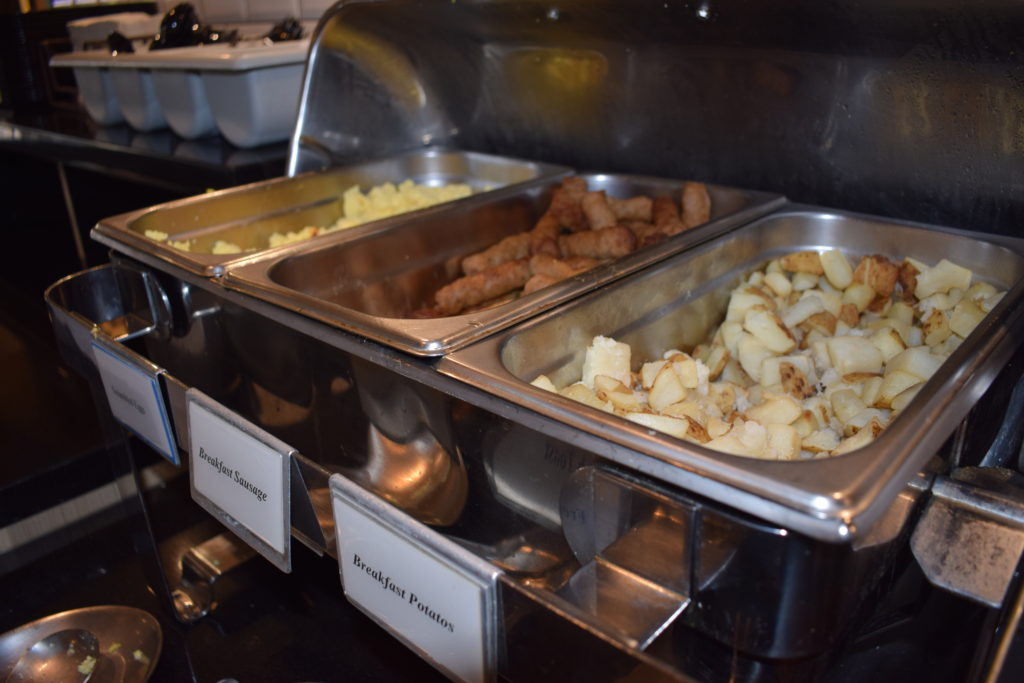 I definitely took advantage of the super cute outside seating area to eat my breakfast every morning since the weather in Roseville was so perfect!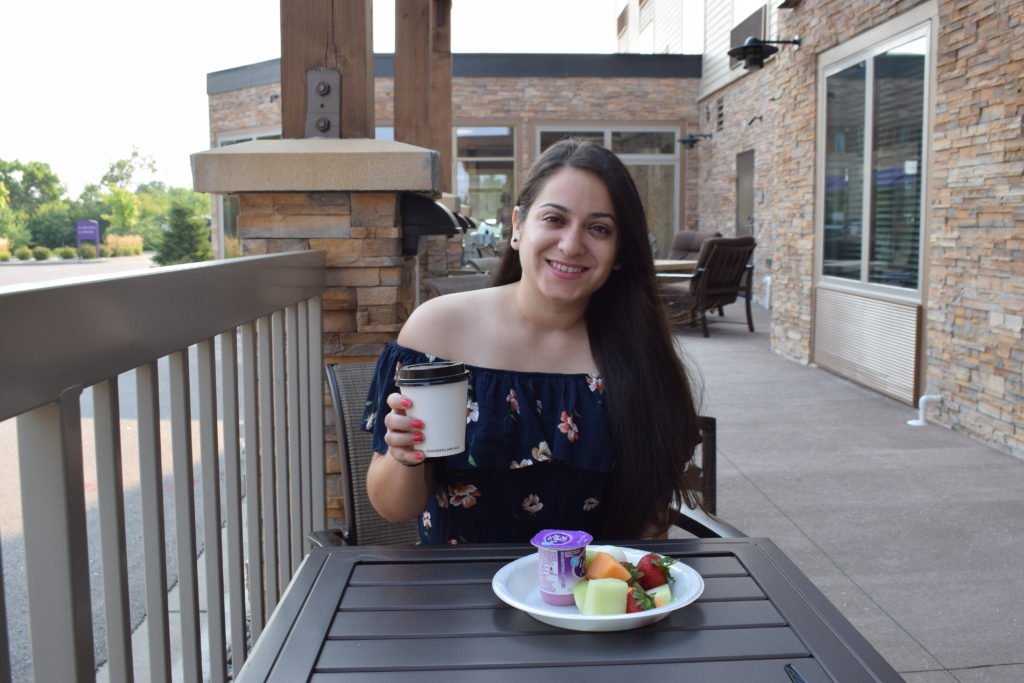 How friendly is the staff?
Nobody wants to stay at a hotel with horrible customer service, because it can completely ruin your mood while on vacation. Before booking your next hotel, make sure to find out if the staff at the hotel is friendly. Lucky for you, I can tell you that the staff at the Country Inn & Suites by Carlson is super friendly, and they make you feel like a valued customer. The fact that it's a smaller hotel also means that you see the same people working and they remember your name, how nice is that?!
I had such a nice stay at the Country Inn & Suites by Carlson in Roseville, Minnesota and would definitely return and recommend them. They made my stay so enjoyable and went above and beyond my expectations. Let me know if you have any questions about the Roseville area, and stay tuned for future posts about my stay here!
---
A huge thank you to the Roseville Visitor's Association and the Country Inn & Suites by Carlson for hosting me. I highly recommend you consider them when staying in Roseville!
If you'd like to see what else I did in Minnesota, check out #MairaInMN on Instagram and stay tuned for more posts coming soon!
Thank you all for reading, and stay enthusiastic!
Feel free to follow the adventure on social media ?
Facebook / Instagram / Twitter / Youtube 
-Maira
Please follow and like us: