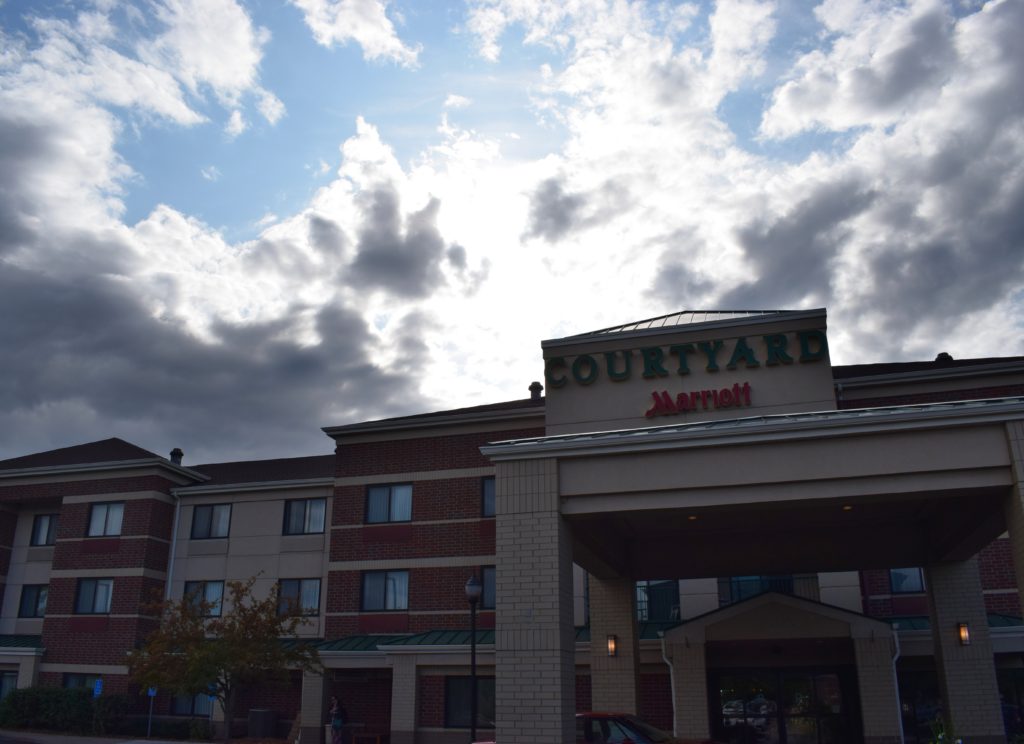 I had such a nice stay at the Courtyard by Marriott in beautiful Roseville, Minnesota and would return in a heartbeat. Their breakfast was amazing, the location is perfect for Minnesota State Fair attendees, and Langton Lake is a nice walk or quick run away. Check out my full review and let me know if you are convinced to book a room here next time you're in Roseville!
Let's break down all that you get with a stay here!
Rooms + Amenities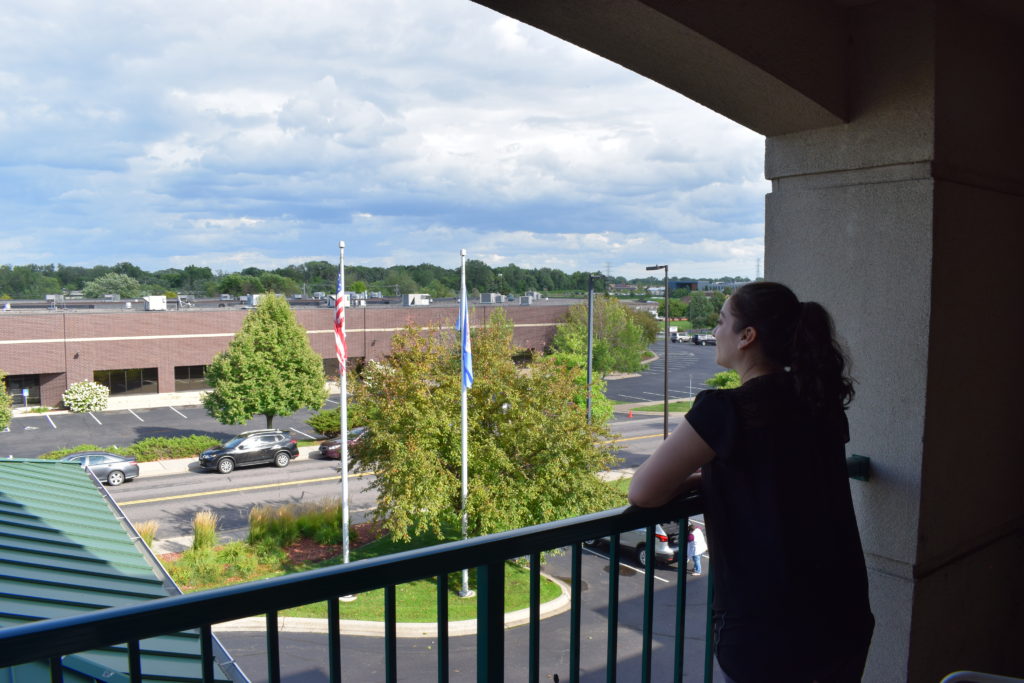 The rooms are so spacious and perfect for tourists. I had a room with a balcony which was great! After a long day of exploring, it was nice to just hang out on the balcony and enjoy the fresh Minnesota air.
The rooms also include a desk which makes it easy to work and also enjoy some of Sweet Martha's amazing cookies…or really any of the other treats you can buy at the Minnesota State Fair.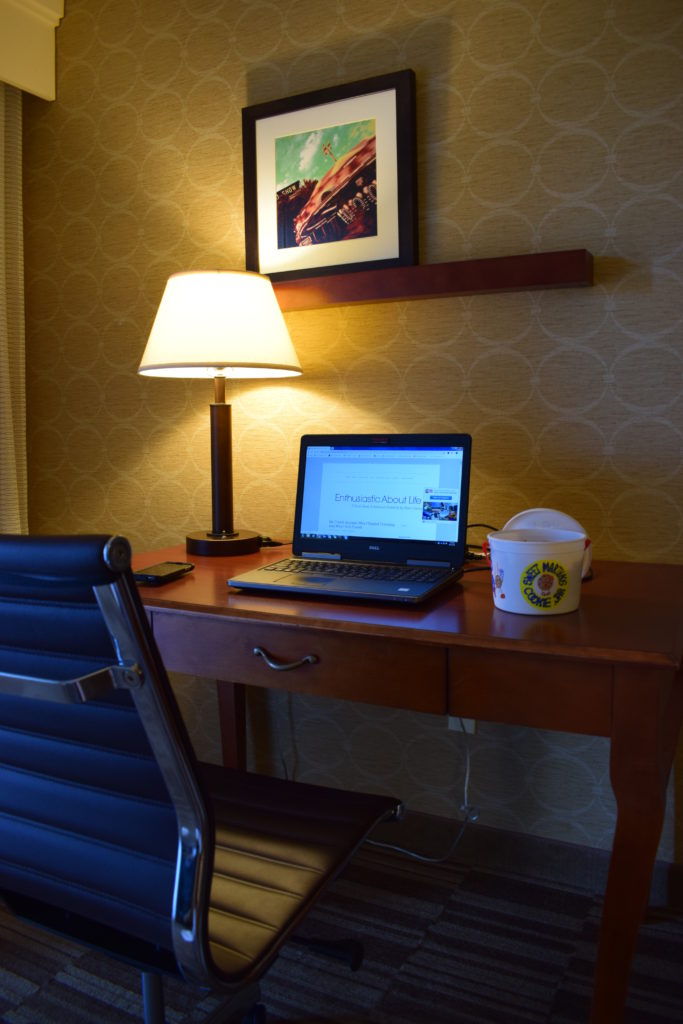 Courtyard Roseville has all of the amenities that you need: boarding pass printing area, comfortable area to sit and relax, free cookies at the front desk, flavored water, and a gym with a pool!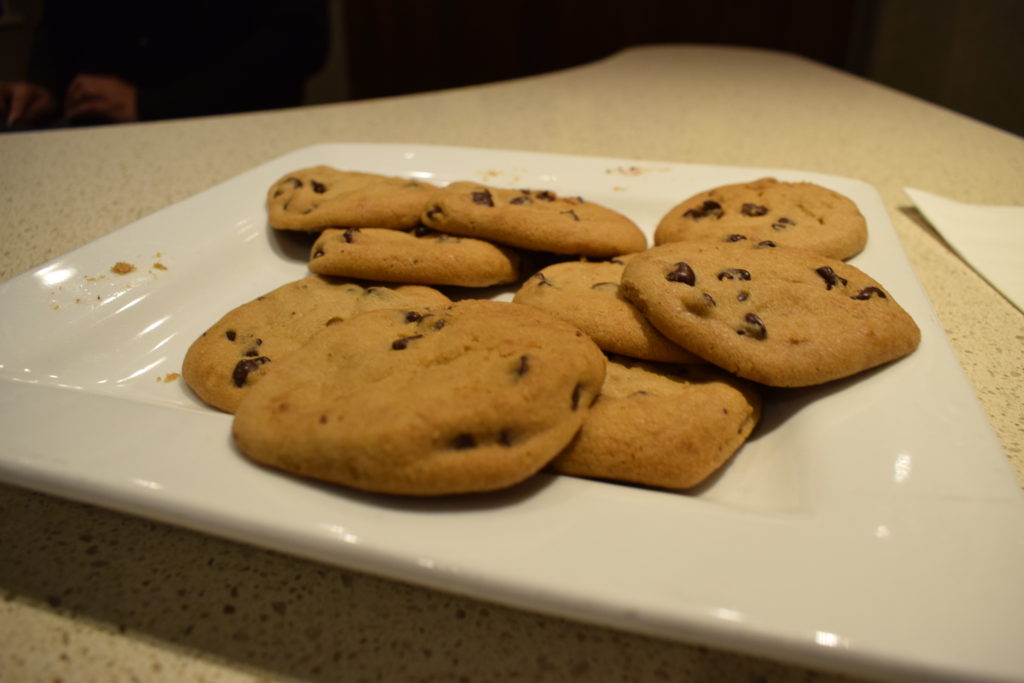 Breakfast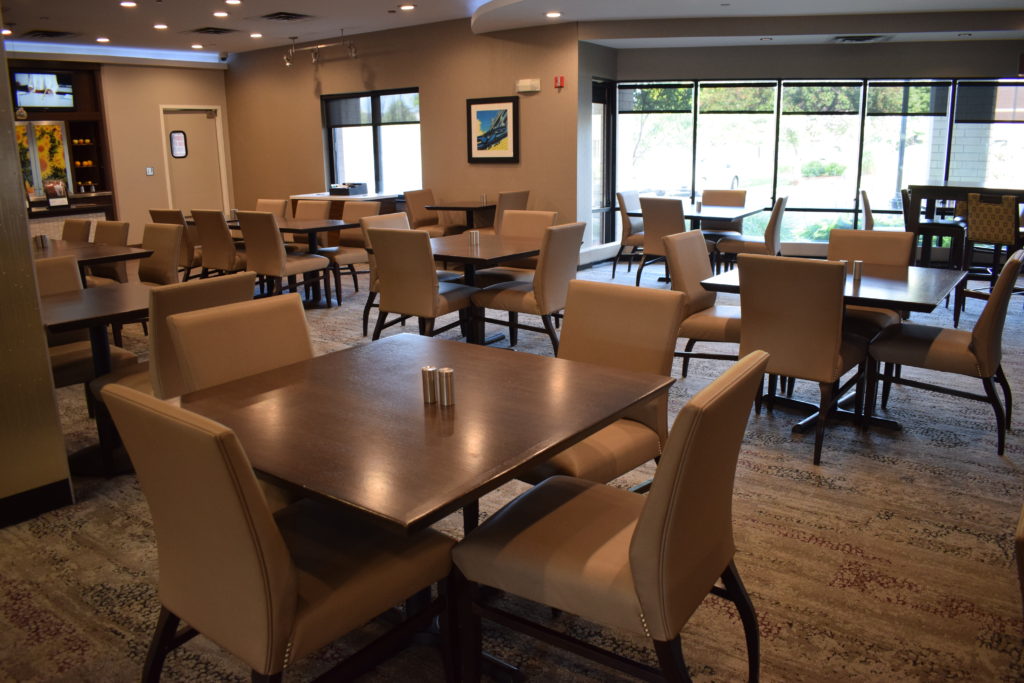 The breakfast here is absolutely divine! Forget the days of basic waffles and yogurt, here you can get delicious avocado toast or fluffy eggs or my favorite: bistro breakfast sandwich. Check out their entire menu here!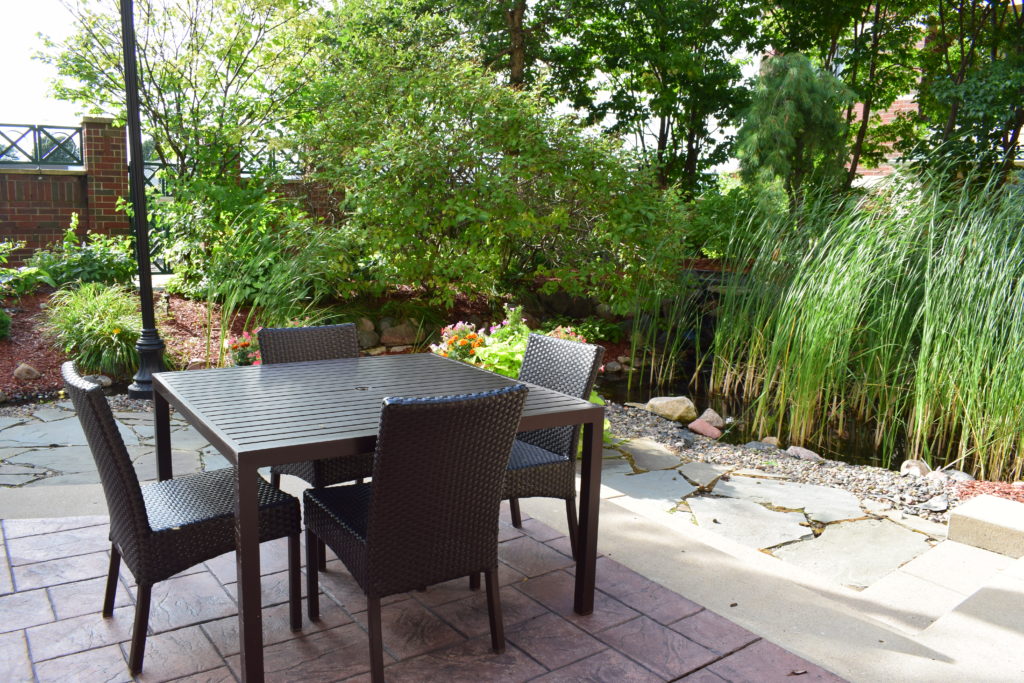 The dining area is really nice as well, you can eat indoors or enjoy the beautiful weather outside! You can also do what I did and take your drink out near the gazebo (and maybe have a photoshoot for Instagram).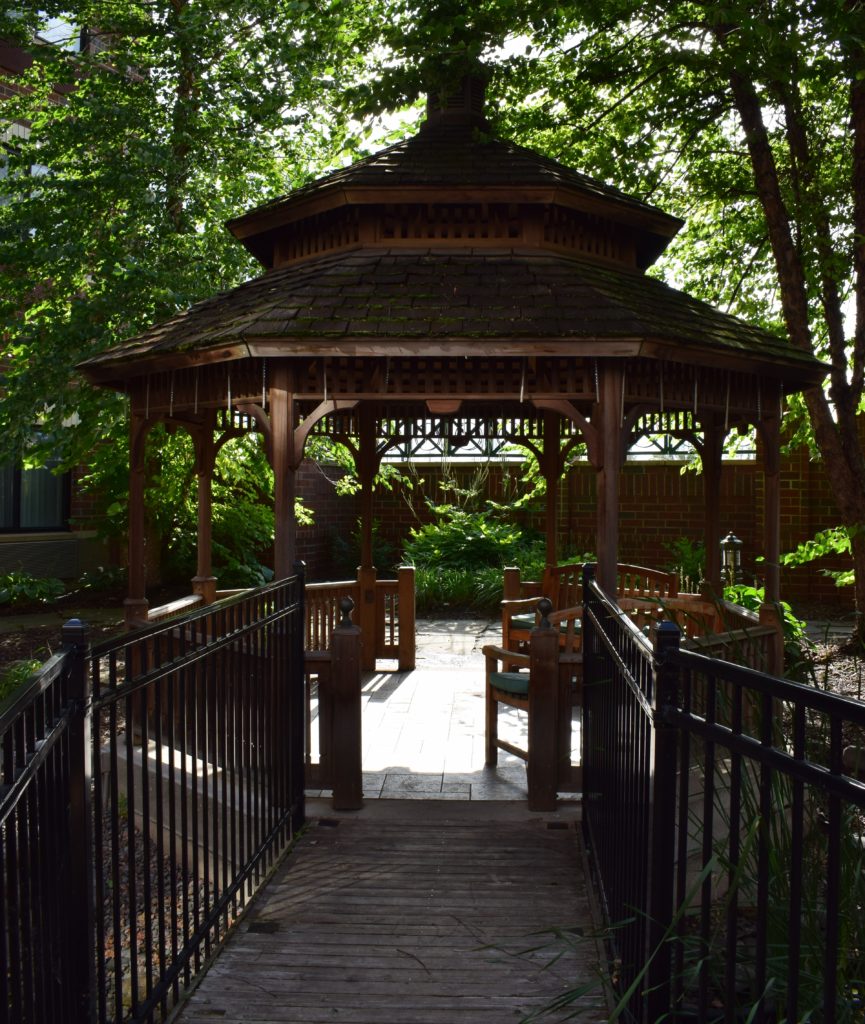 Social Hour
If you like the dining areas, stop by for social hour to get some local beer, wine, and flatbread or cookies!
Location
Courtyard Roseville is in the best location for tourists and locals alike. It is located in Roseville, which is perfect because it is so close to the Twin Cities (Minneapolis and Saint Paul). For tourists, this hotel is about 20 minutes away from the airport and about 10 minutes away from the Minnesota State Fair. It's also in a great location because there are plenty of areas to wait for shuttle services to the Minnesota State Fair.
If you are a runner like me, there are also great running routes and my favorite running route led me to the beautiful Langton Lake Park!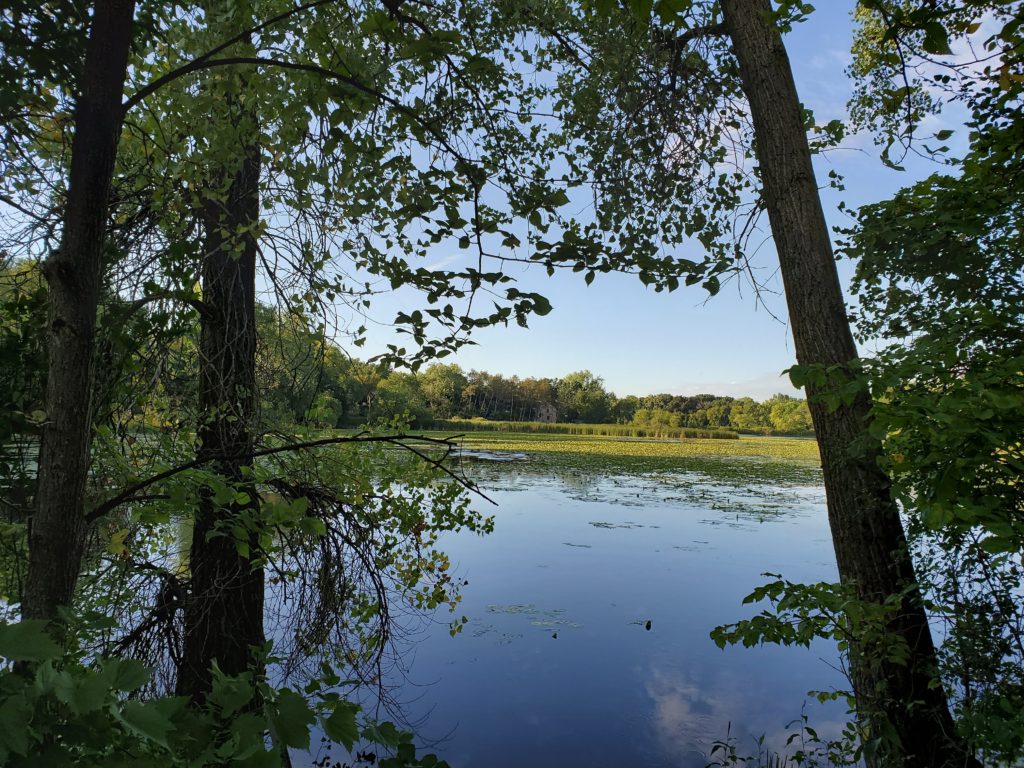 Langton Lake Park is a beautiful, hidden gem and everyone needs to stop by for some peaceful views! There are several nature trails, picnic areas, and different fields for soccer and other sports.
---
A huge thank you to the Roseville Visitor's Association and to the Courtyard Roseville. I highly recommend you consider them when staying in Roseville!
If you'd like to see what else I did in Minnesota, check out #MairaInMN on Instagram and stay tuned for more posts coming soon!
Thank you all for reading, and stay enthusiastic! 🙂
Feel free to follow the adventure on social media
Facebook / Instagram / Twitter / Youtube
-Maira
Please follow and like us: