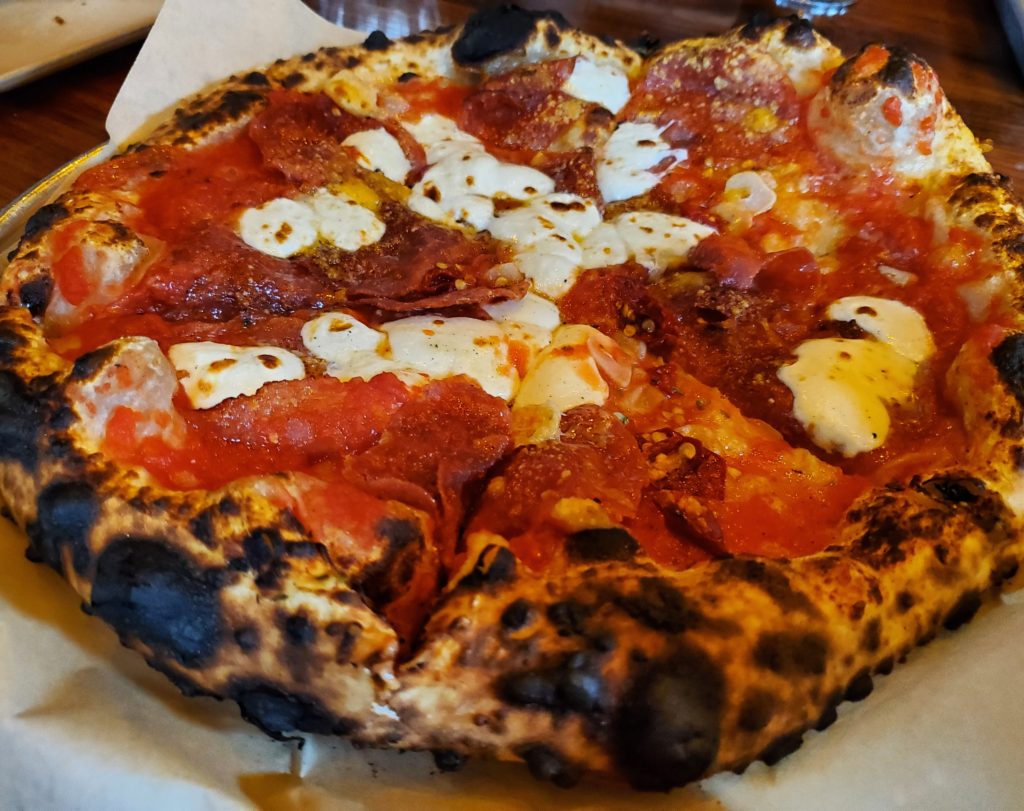 When you think of Denver, you probably think of breweries but did you know Denver has a wide variety of amazing restaurants? That's right, check out a few of my favorites below (in alphabetical order)! This post is part of The Ultimate Denver Bucket List series and has been a labor of love and includes places I've found on my own, via the Internet, and via friends!
Aurora, Colorado
Stanley Marketplace (Denver Biscuit Company)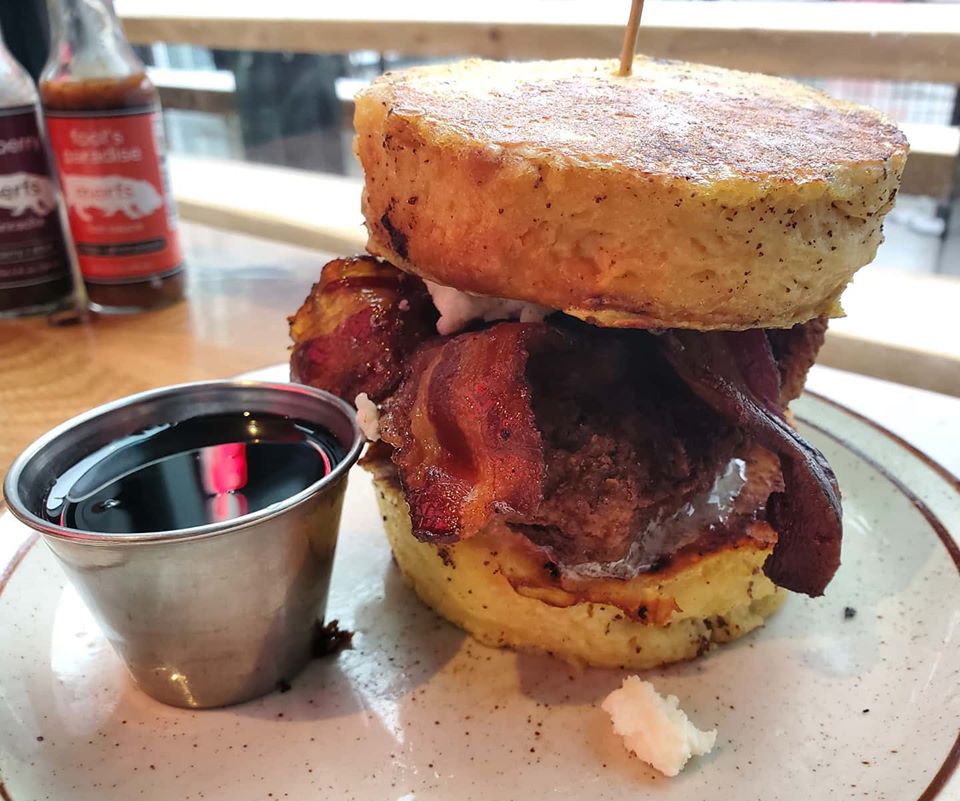 I had literally the BEST breakfast sandwich or my life at Denver Biscuit Company inside of Stanley Marketplace in Aurora, Colorado. This is a breakfast biscuit sandwich with bacon, fried chicken, honey butter in between two BISCUITS prepared french toast style!!! My mouth is watering just writing this. It was freaking delicious!!
Denver, Colorado
Cart Driver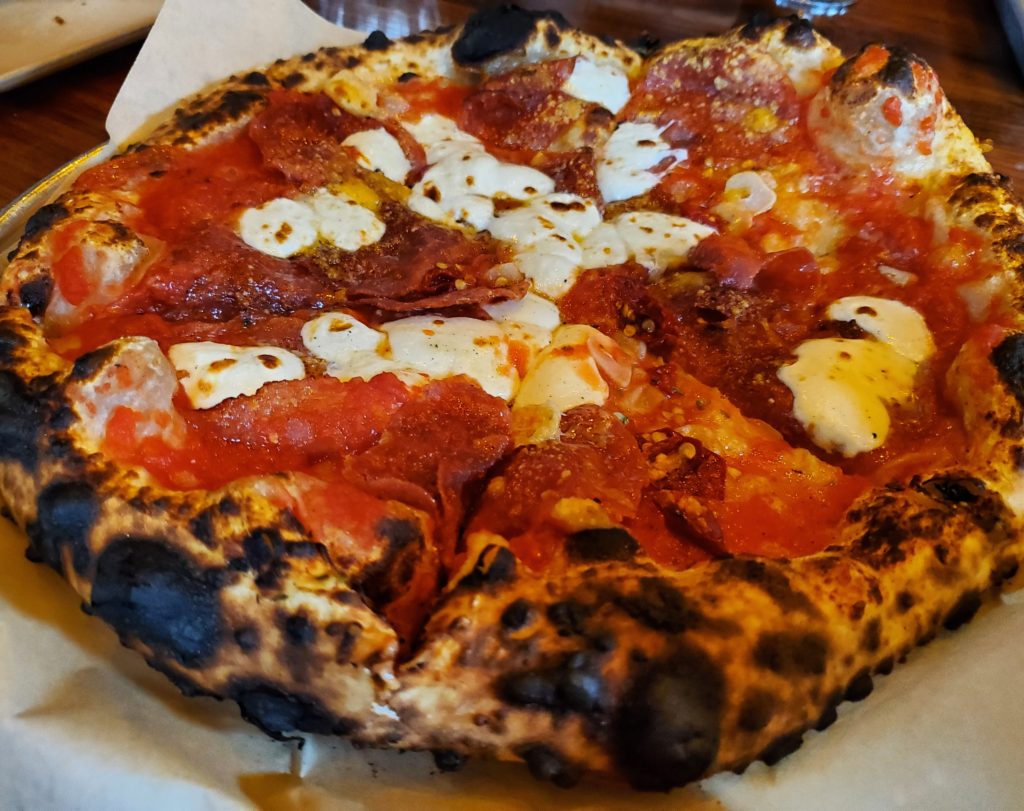 Cart Driver has seriously some of the best pizza I have ever tasted in my life! They have really unique toppings as well including kale, littleneck clam, and calabrian chili! My favorite two pizzas were the Cart-Driver (Sausage, kale, mozzarella, chili flake) and the Peppers ( tomato sauce, pepperoni, garlic, mozzarella, calabrian chili)!
Coperta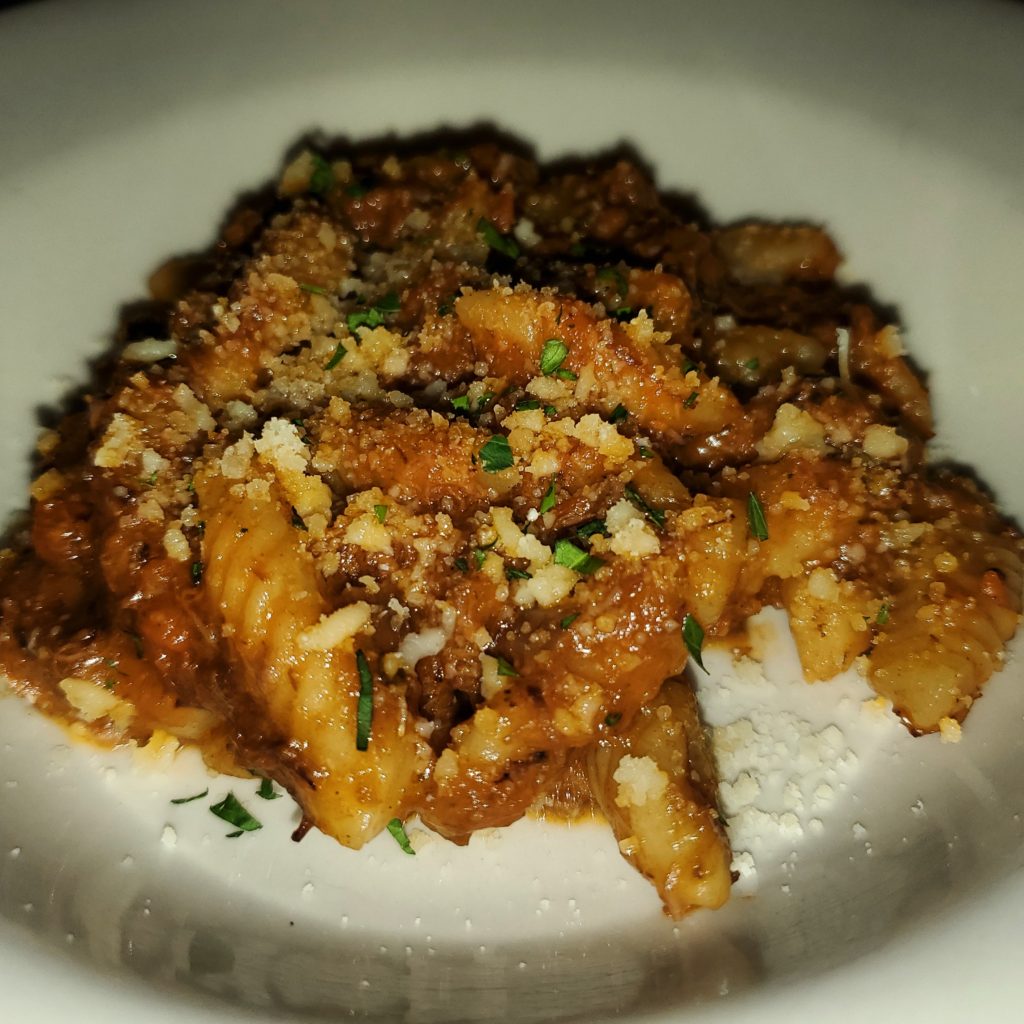 If you speak Italian, then you know that Coperta means blanket…and this Italian restaurant feels like a blanket in the sense that it's a warm and cozy restaurant. It also has delicious pasta! All of the pasta on the menu sounds so good, that I literally could not decided between two dishes and the server was so nice and they do offer the option to get half portions of pastas so I actually got two different kinds of pasta (Bucatini all'Amatriciana and the Cavatelli Ragu). They were both phenomenal. I'll definitely be back.
Denver Central Market (High Point Creamery)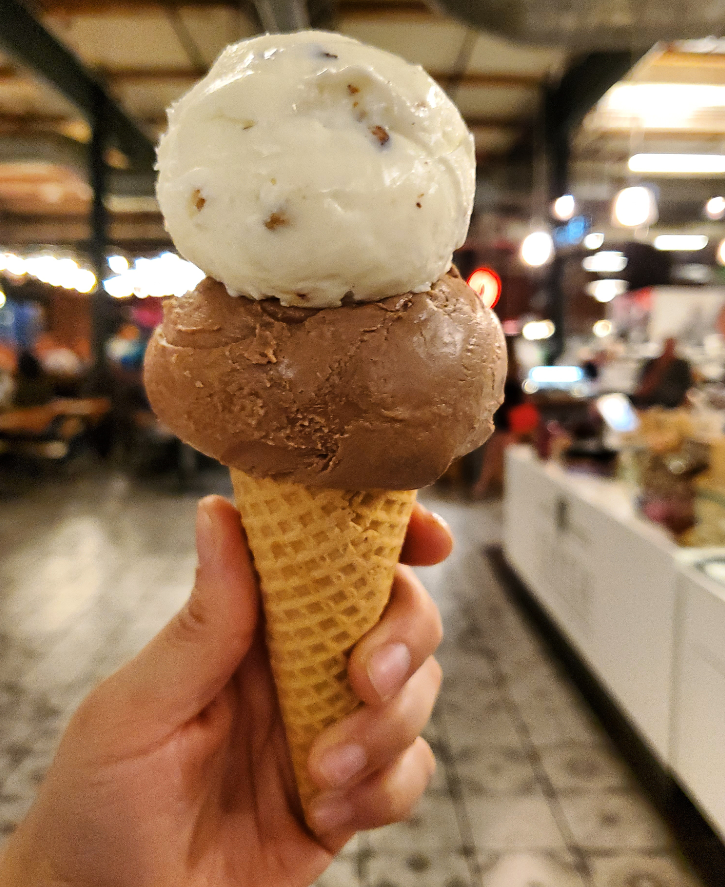 I love that Denver has so many 'markets' or areas that house a ton of restaurants, bars, stores, etc. and Denver Central Market is one of my faves. DCM includes a meat & fish counters greengrocer, bakery, pizzeria, and a delicious ice cream shop by the name of High Point Creamery. They have incredibly unique flavors such as blueberry lemon, earl grey & shortbread, and brown sugar cinammon (which I got with chocolate)!
Dairy District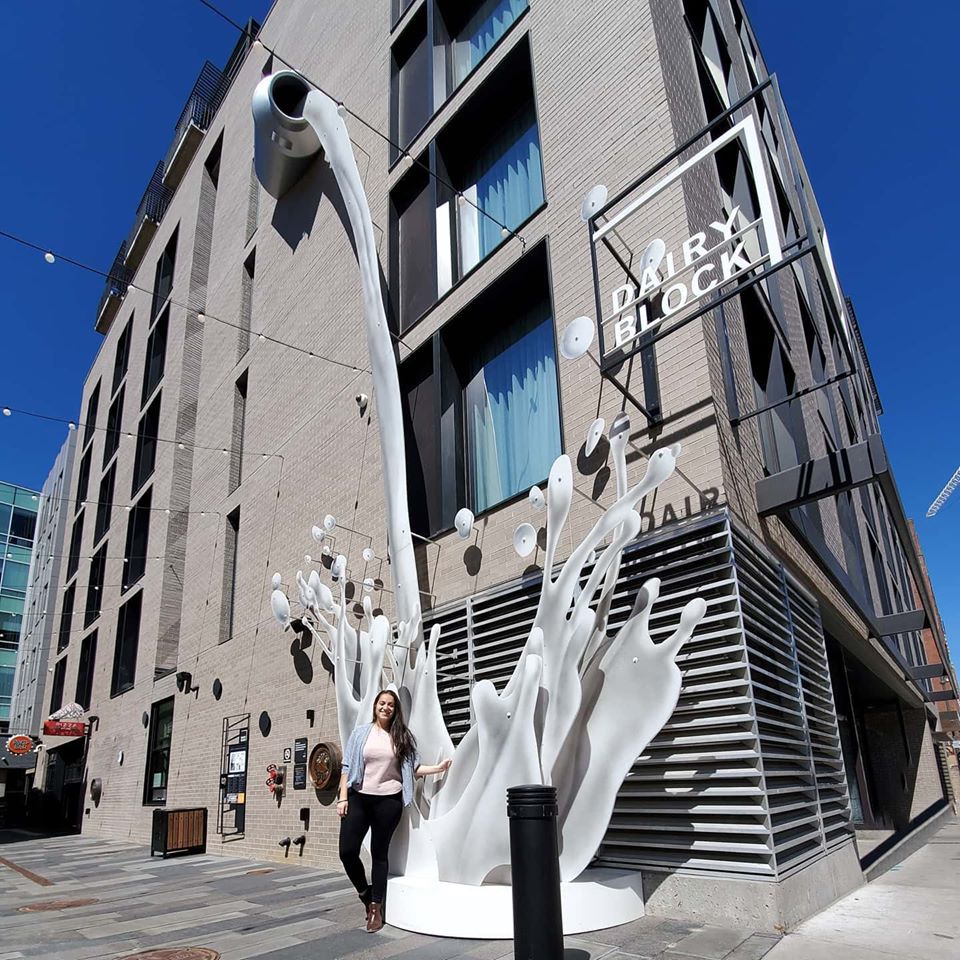 The thing I love about Denver is that there are so many cool districts throughout and no matter where you are, you're bound to find delicious food and some cool businesses. Another thing I love is that Denver also has micro-districts, like the Dairy Block pictured here! There are so many restaurants, bars, shops, and other things built for entertainment…plus the art in and around this area is so cool! Where else can you stand in front of "milk" being poured!? 🥛🐄
Lowry Beer Garden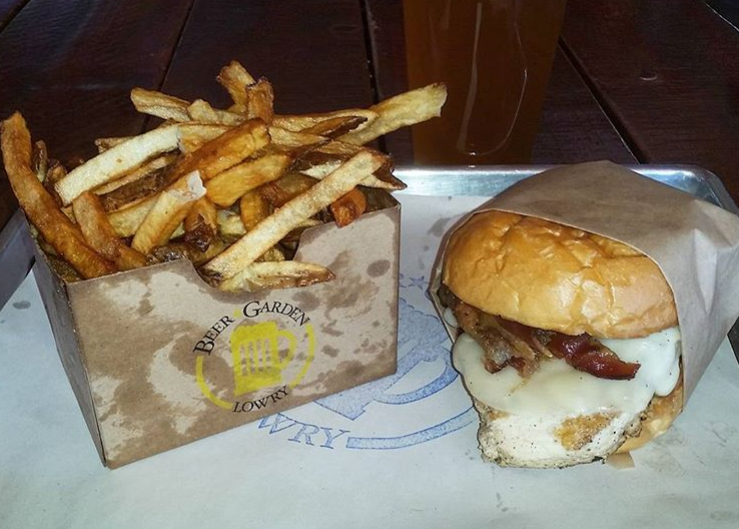 The Lowry Beer Garden was super hip, poppin' and had delicious food and great beer. I tried the B-52 Bomber sandwich with grilled chicken, double sugar cured bacon, mushrooms, caramelized onions and provolone. Plus delicious home fries and an Apricot Blonde beer. The atmosphere was super fun and the food was perfect. I kind of wanted to keep drinking here but I had other bucket list items to cross off so I will have to come back!
The Berkshire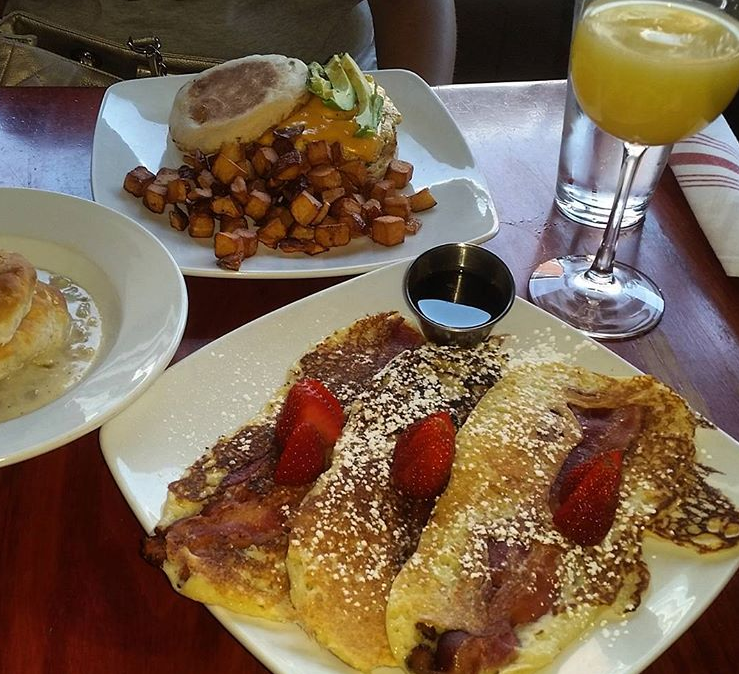 One of my favorite parts about traveling is trying new places to eat and today my best friend and I hit the jackpot! The Berkshire Restaurant where their motto is 'Swine, Wine and a Good Time' is SO GOOD. I had the bacon pancakes with strawberries, and biscuits and gravy, UNLIMITED mimosas, and my friend had the breakfast sandwich with delicious house fries. It was all phenomenal and I never want to leave Denver. 👅
Tap Fourteen Rooftop Beer Garden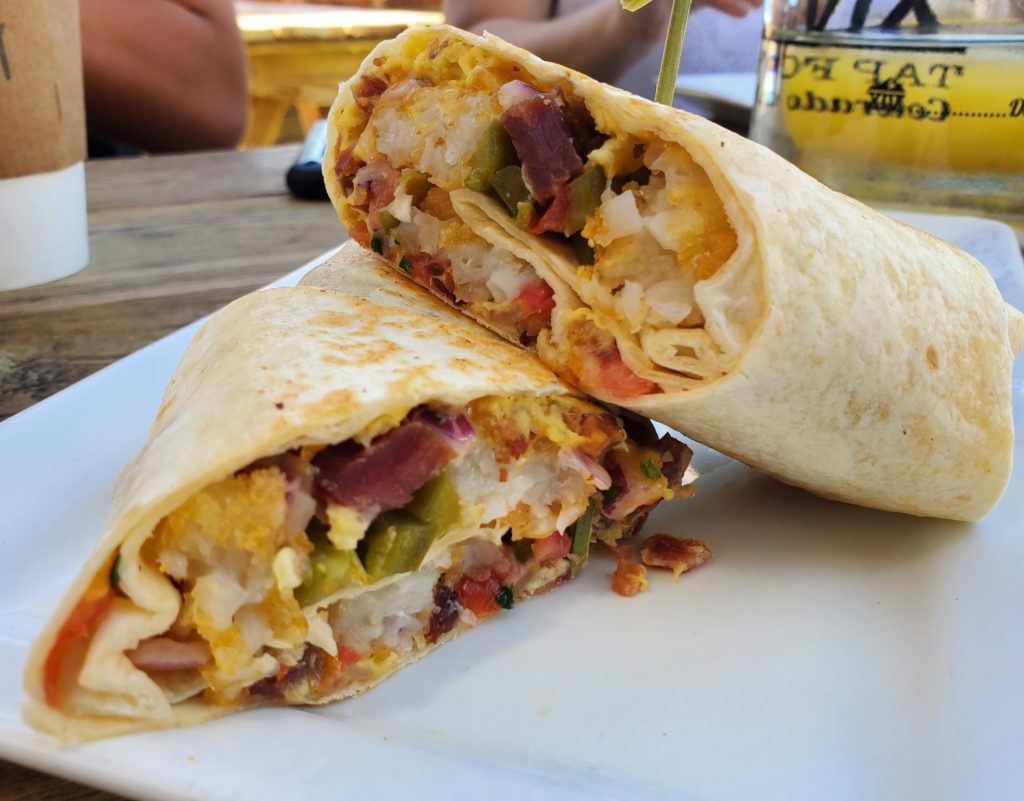 Tap 14 Rooftop Bar Beer Garden has one of the coolest outdoor eating and drinking areas! Their brunch is delicious and I would definitely go back! I had the bacon breakfast burrito with tator tots and it was very filling and paired well with my mimosa.
The Original Chipotle
Did you know Chipotle is from Denver? That's right, Denver is home to one of my favorite places and the original Chipotle is SO TINY!
Fort Collins
New Belgium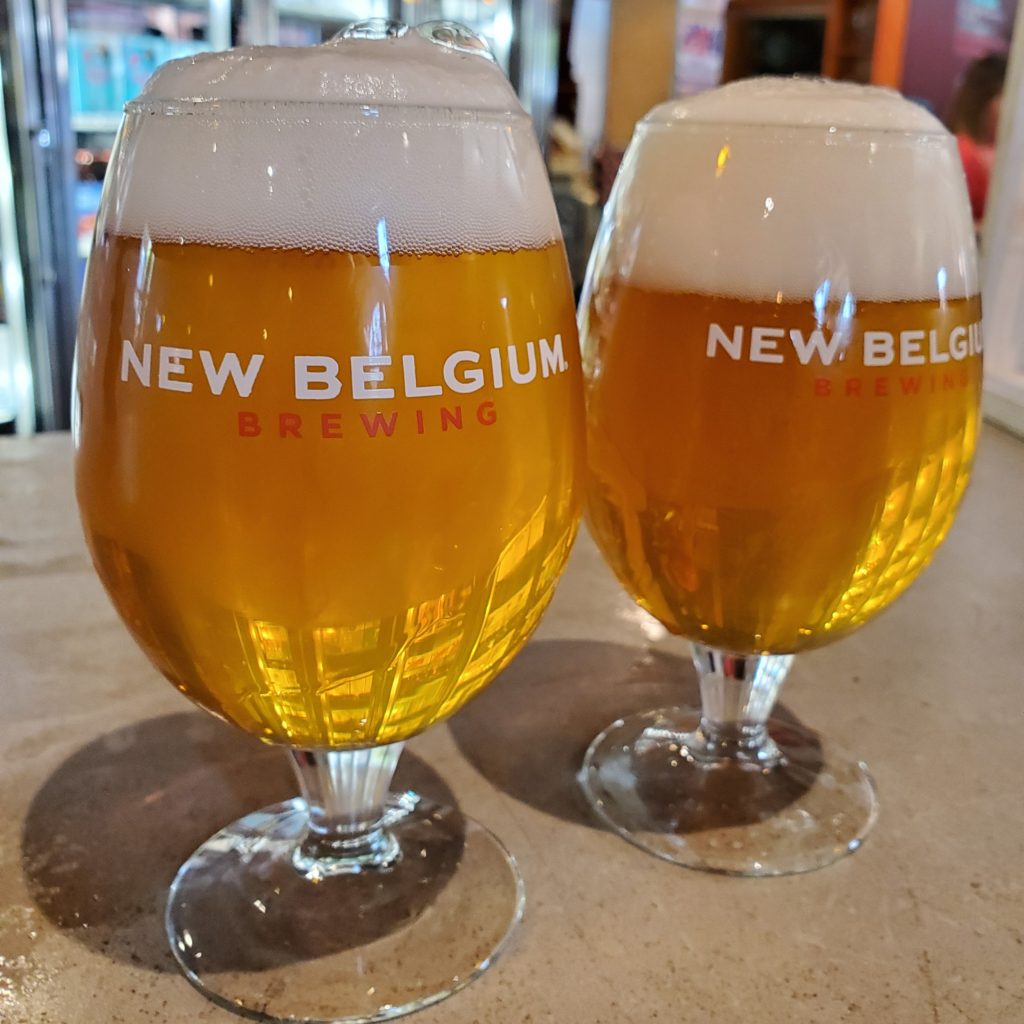 New Belgium is one of my favorite breweries and their tour is amazing (and free)! You get plenty of opportunities to taste the beer and learn about how amazing this company treats their employees! There's also food trucks and plenty of activities to do while you wait for your tour such as hula hooping, cornhole, and other lawn games.
---
Feel free to check out the entire catalog of my Food Bucket List for category inspiration and email me or comment below asking me for more restaurant recommendations as I aim to please!
I hope you all enjoyed the list! Stay tuned for the Ultimate Denver Bucket List for other ideas of what to do in this beautiful city! Thank you all for reading, and stay enthusiastic! 🙂
Feel free to follow the adventure on social media
Facebook / Instagram / Twitter / Youtube
-Maira
Please follow and like us: