Welcome to the last feature in the Couch to Havasupai Falls series : the difficult hikes! Check out the easy and moderate hikes here and here! If you are already familiar with the series 'Couch to Havasupai Falls', then welcome, if not…here's a quick refresher!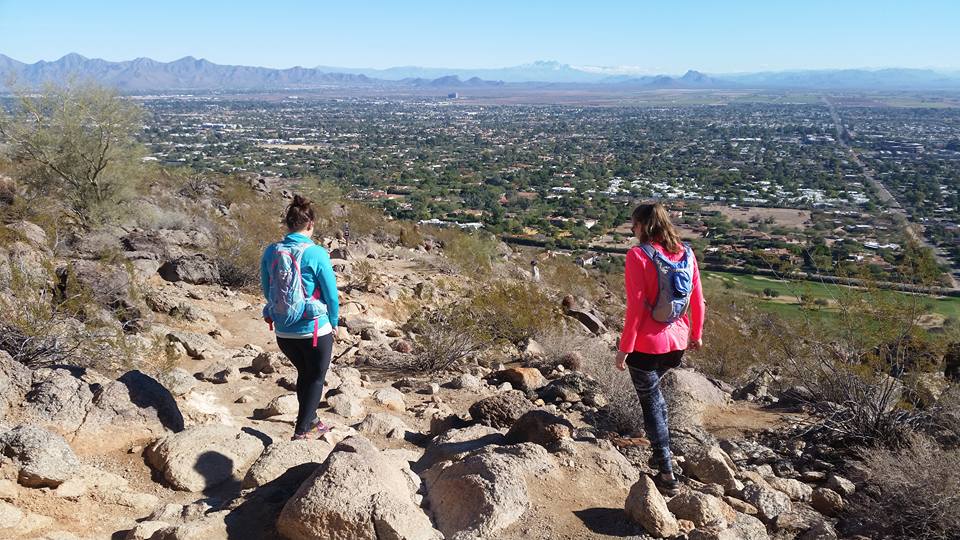 A couple of months ago, I was talking to friends about hiking Havasupai Falls and those friends told me they were hesitant to do the 10+ mile hike because they couldn't just go from their 'couch to Havasupai Falls'. That conversation led to this series, which includes easy, moderate, and difficult hikes to prepare you for Havasupai Falls. Enjoy the difficult hikes list and let me know which one is your favorite!
The hikes are listed in order of ease (#4 is the least difficult and #1 is the most difficult).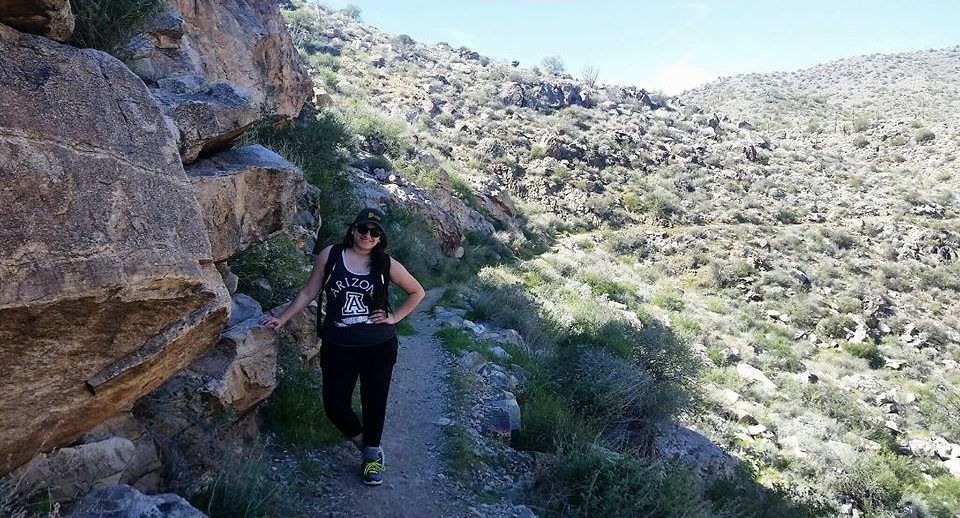 Ford Canyon Trail at White Tank Mountain is one of my favorite long hikes in Phoenix, and that's why I already have a blog post all about it which includes a video! You can check it out here.  The trail is 9.7 miles and there are two main reasons why this hike is on the difficult list: the length and the steepness. It's a really long and difficult hike but the views are spectacular. Just make sure you have plenty of water and snacks!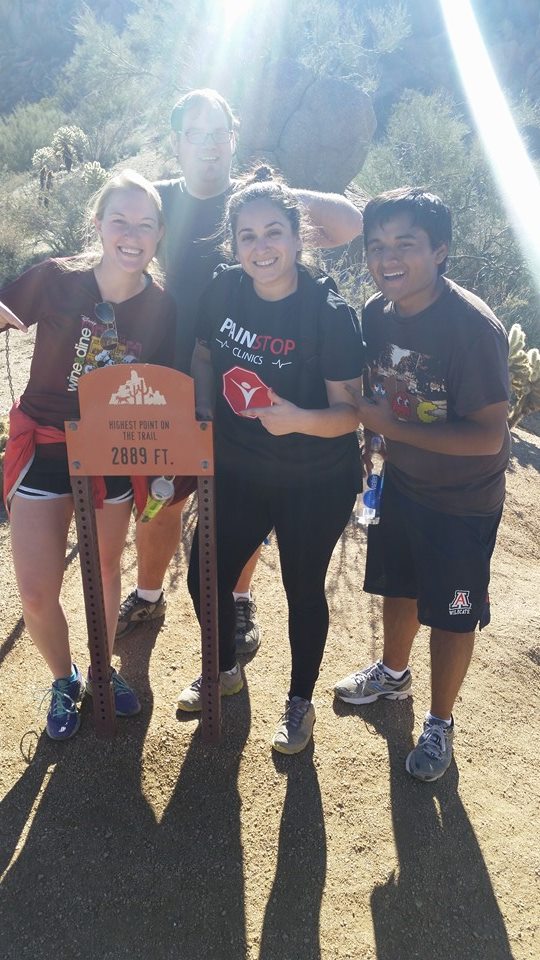 The first time I hiked Pinnacle Peak, I wasn't aware of how difficult the hike would be.  I hiked with friends from work (Honeywell Hiking Club) and the hiking coordinator (who is in really great shape) described this hike as a 'pleasant stroll' and 'not too difficult'. Well…SHE LIED. Or maybe it is a pleasant stroll for her but it was definitely not easy for us. Pinnacle Peak trail was a fantastic trail with great views and switch backs but I would not recommend this trail to someone just starting out. It's less than 2 miles long but it's super steep, so get ready for a leg workout!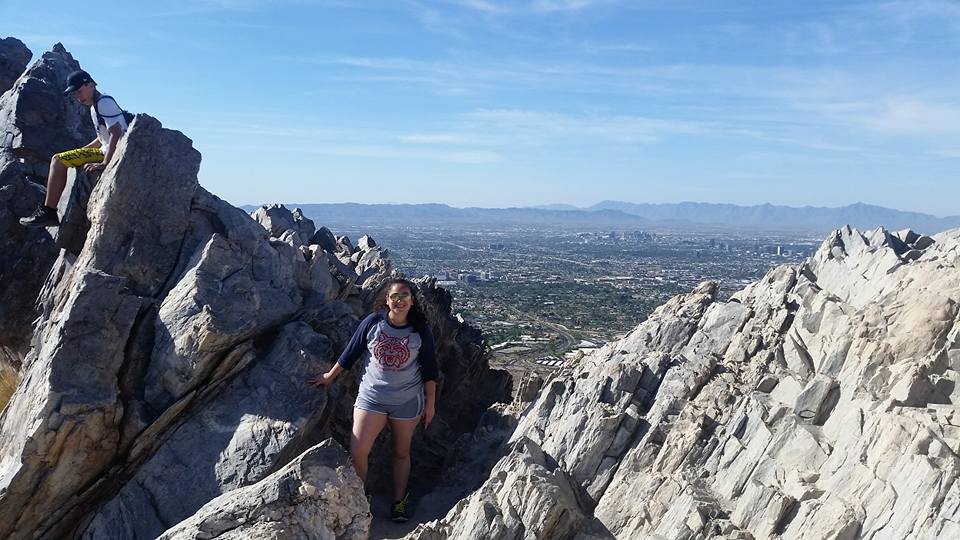 Piestewa Peak is one of my favorite hikes in Phoenix because it is literally nature's stair master. If you want to be the type of person who doesn't skip leg day, then Piestewa Peak is the place for you. The hike is less than 2 miles but IT IS SO STEEP. And once you get to the top, you feel like you are above the clouds! It is a beautiful view of the valley and it's a little cooler up there, however, it is a super popular hike so make sure you get there early to get good parking.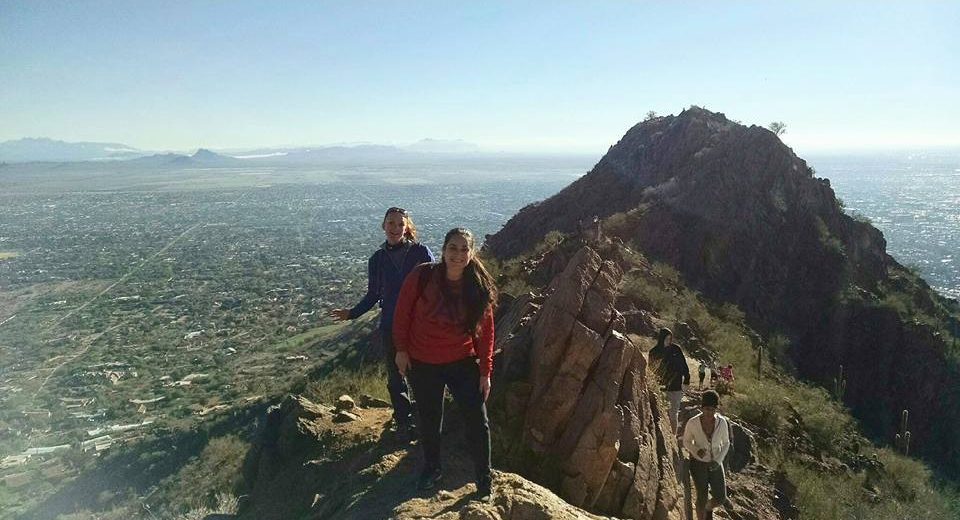 If you are a hiker in Phoenix or visiting from out of town, then Camelback Mountain needs to be on your hiking bucket list. There are two popular trails on Camelback Mountain: Echo and Cholla Trail. Cholla Trail is considered the 'easier' hike even though 'easy' is relative…they're both super difficult; the most difficult hikes in Phoenix. When hiking Cholla Trail be prepared to use your hands because there is constant uphill climbing. It's a very physical hike! I'd recommend hiking Camelback Mountain during the winter for two reasons: the weather makes it easier and there's a surprise up there during Christmas time. Parking is always a hassle, so make sure that you carpool!
---
I hope you enjoyed the list, don't forget to check out the easy and moderate lists. See you out on the trails; happy hiking!
Thanks for reading and stay enthusiastic!
Feel free to follow the adventure on social media ?
Facebook / Instagram / Twitter / Youtube
-Maira
Please follow and like us: