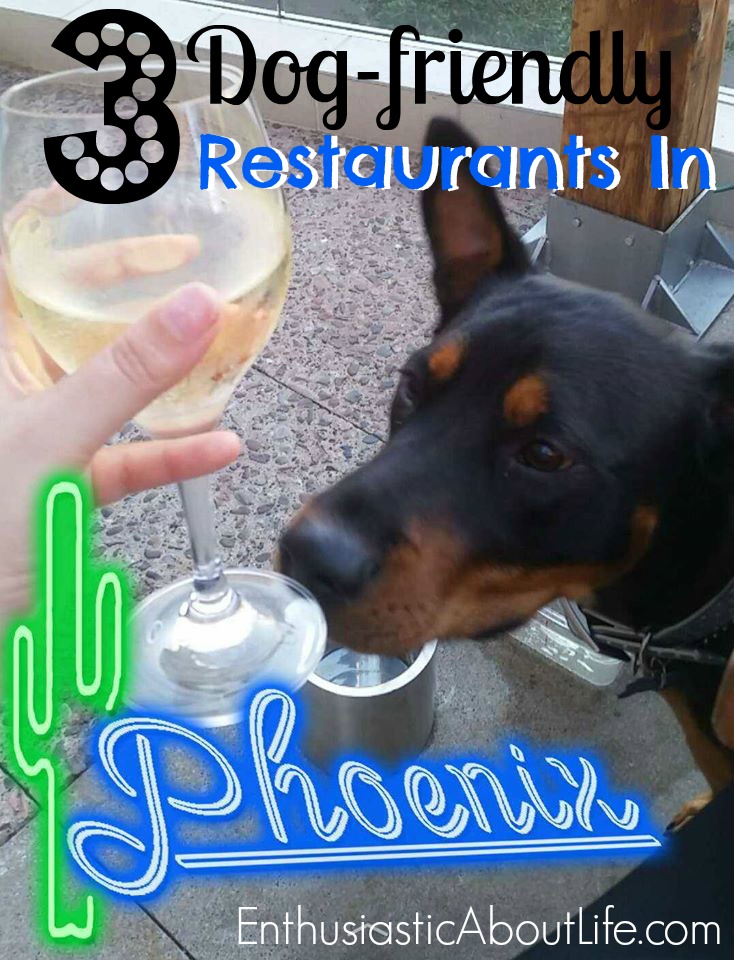 A few weeks ago, I semi-crossed off bucket list item #170: get a dog! And I say semi, because I didn't actually get a dog…I just took care of my friend's dog for a week! And it was so great because I was dog-sitting and house-sitting at the same time in Downtown Phoenix. I took this opportunity of living in #DTPHX, to explore the area for some dog friendly restaurants and there were quite a few! Here are three of my favorite dog friendly restaurants to take your fur babies. Enjoy and let me know if there are other places that deserve to be on this list! Also, special announcement at the end (it involves puppies, pizza, and wine)!
O.H.S.O. also known as Outrageous Homebrewer's Social Outpost Eatery & Nano-Brewery was hands down my favorite dog friendly restaurant. This place was recommended to me by several people on Facebook, Instagram, and in person! And I can totally see why.
First off, their patio is huge and there was a lot of people there (with their pups!). Second, they have a super cute section to fill up your pup's water bowl, that resembles a bar.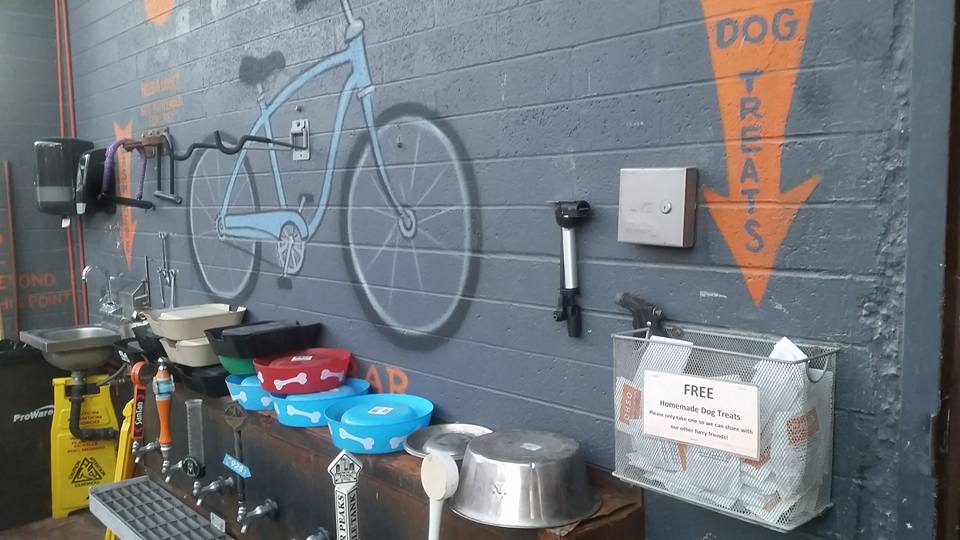 How cute is that?! Third, they have homemade baked treats for your pup! And they must have been really good because Drizzy gobbled it up! And also the food they serve us (the humans) was also super delicious. I had the blackened salmon with rice and vegetables and it was so flaky and mouth watering!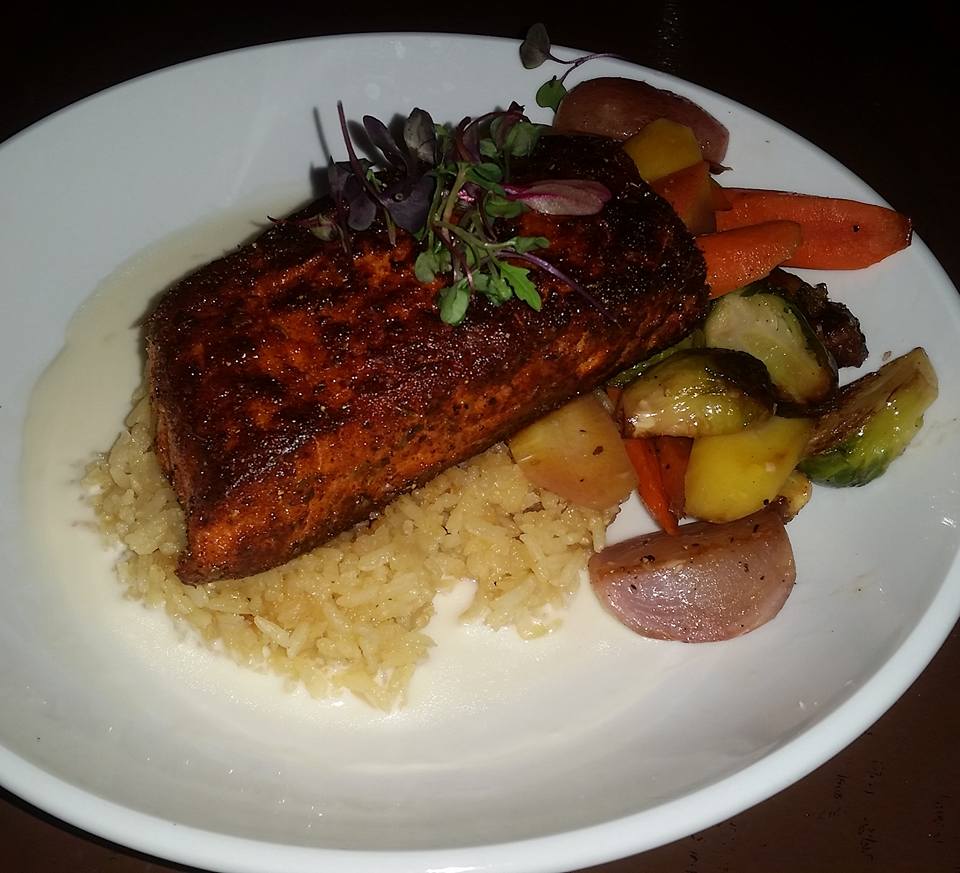 And they have a great selection of beer as well. And finally, the staff is SO FRIENDLY! Drizzy kept getting tangled up in his leash and our server would help him out, and at one point he even got stuck under the table and the server also helped me with that!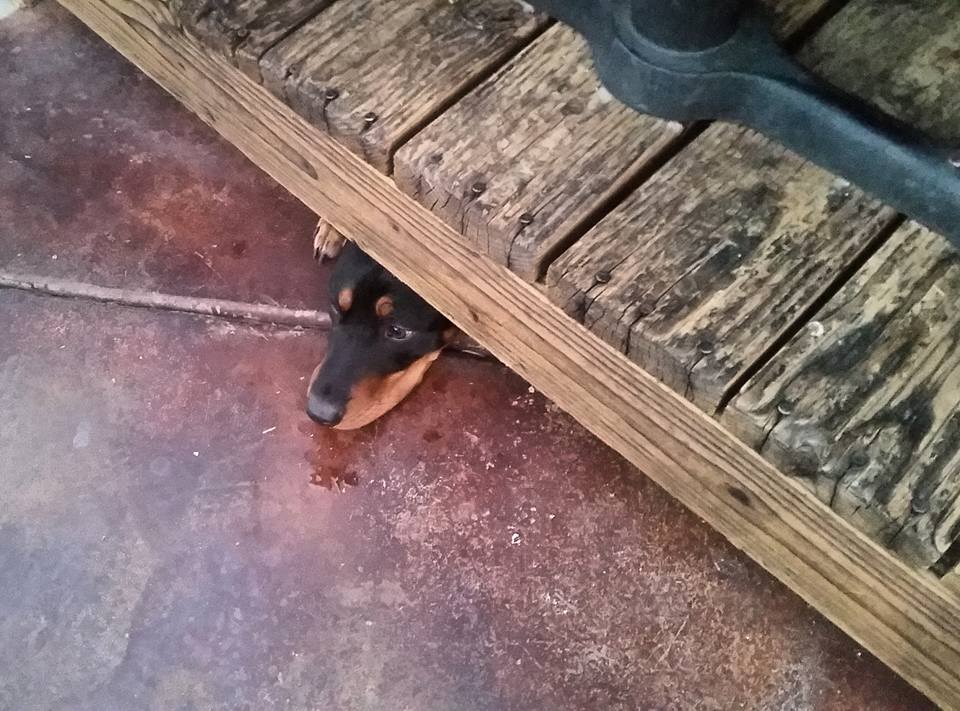 And the server also brought him extra treats! How nice is that?! I would highly recommend this place to people with pets!
Another really great place that I tried was Blue Hound Kitchen & Cocktails! This was a top fave because it was so close to where I was staying that Drizzy and I walked here!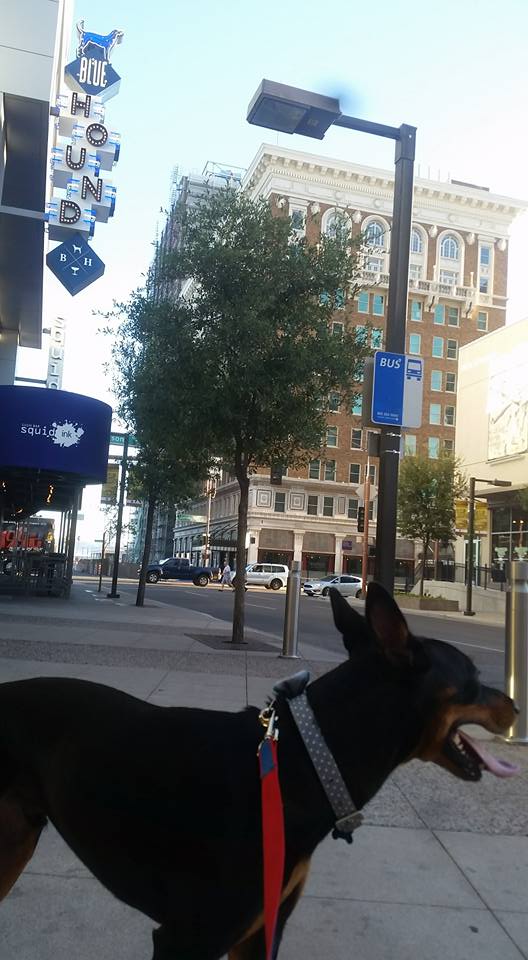 I think Drizzy enjoyed the walk there more than anything and it was perfect because summer is finally over and the weather was delightful.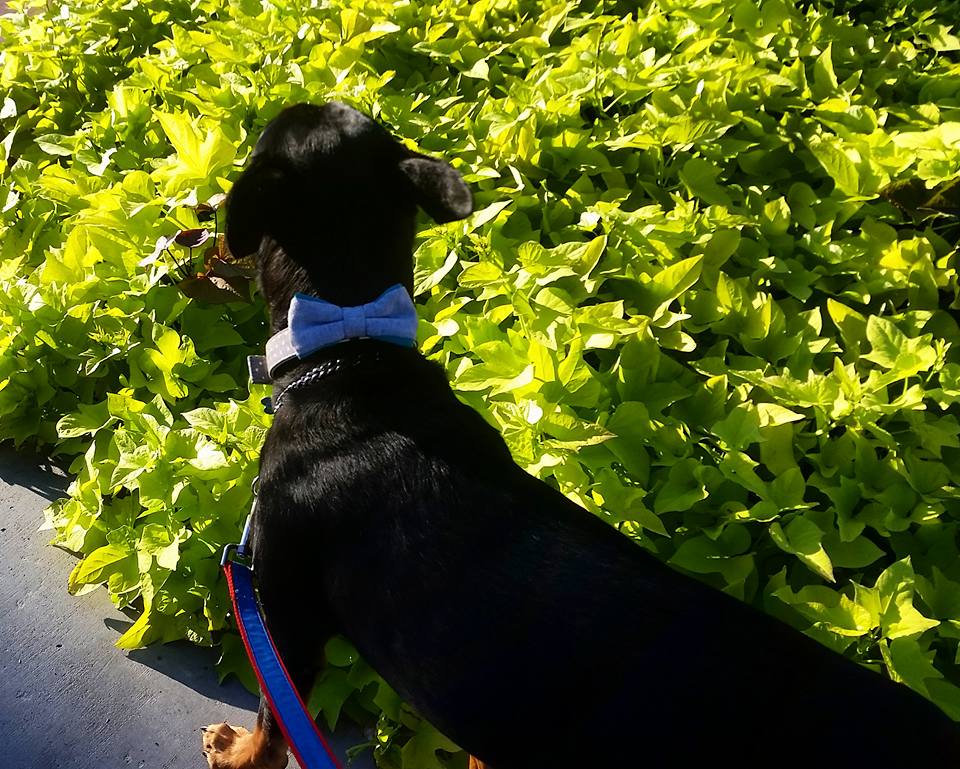 I also really liked it because the patio was closed for the summer but I called them and asked if I could eat there with my dog and they were SO ACCOMODATING! Since the patio was closed for the summer, they didn't quite have the doggie bowls set up, but our server brought a random bowl filled with water for Drizzy and then the manager brought another bowl!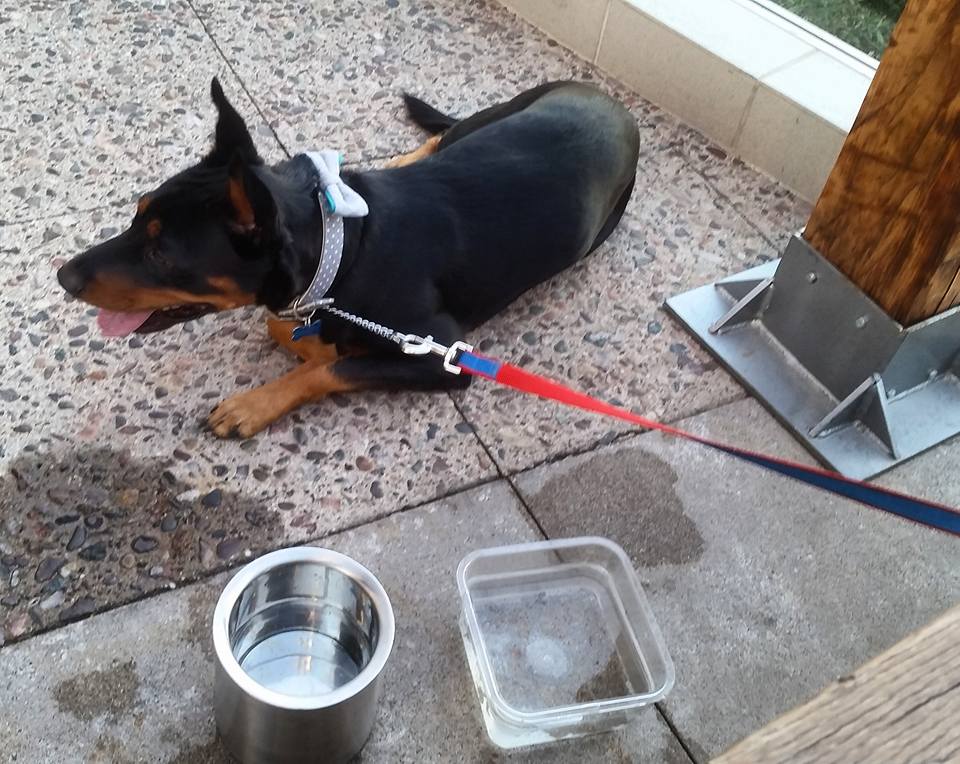 Plus, the food was super delicious. I had the chicken pesto pasta with a wonderful glass of wine and the dessert was to die for.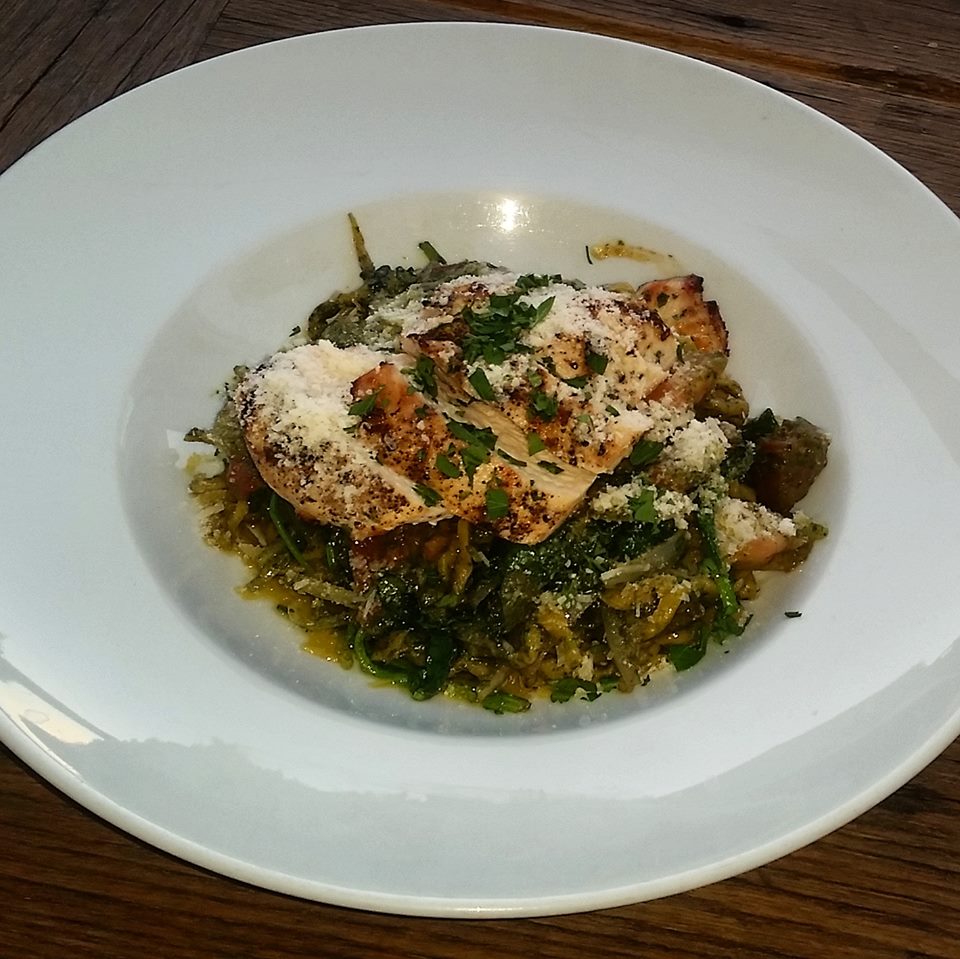 I had the homemade banana ice cream with a brownie cake.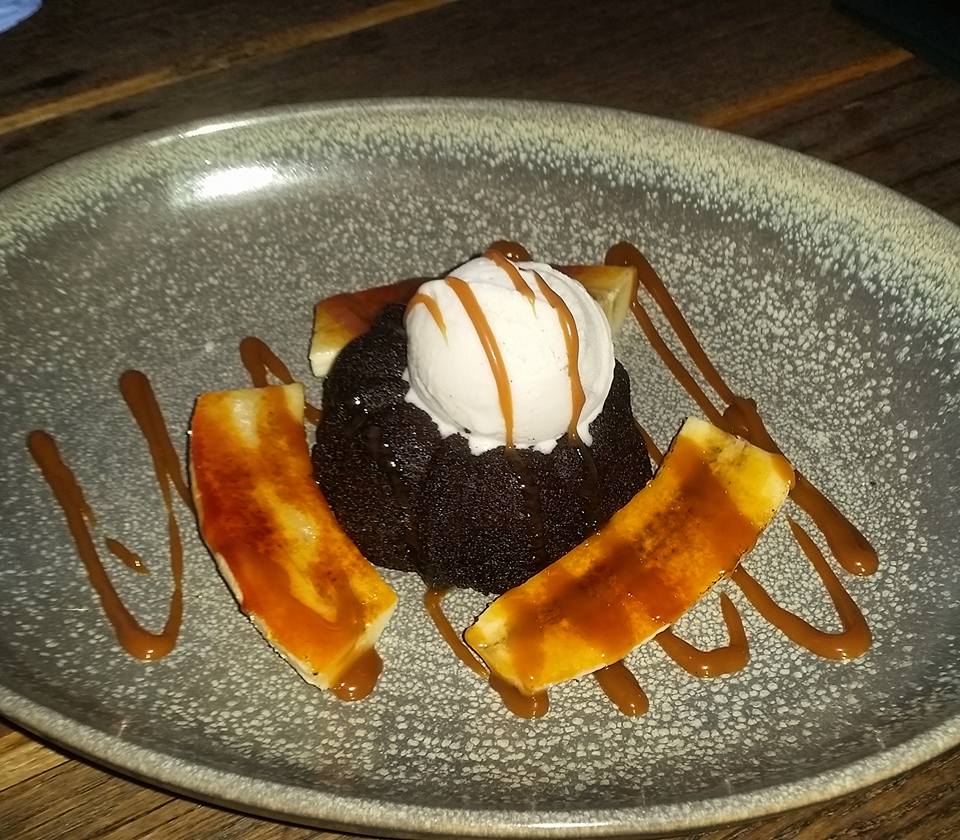 I really liked this restaurant because we had a great view of the city and Drizzy made a friend named Nelson here!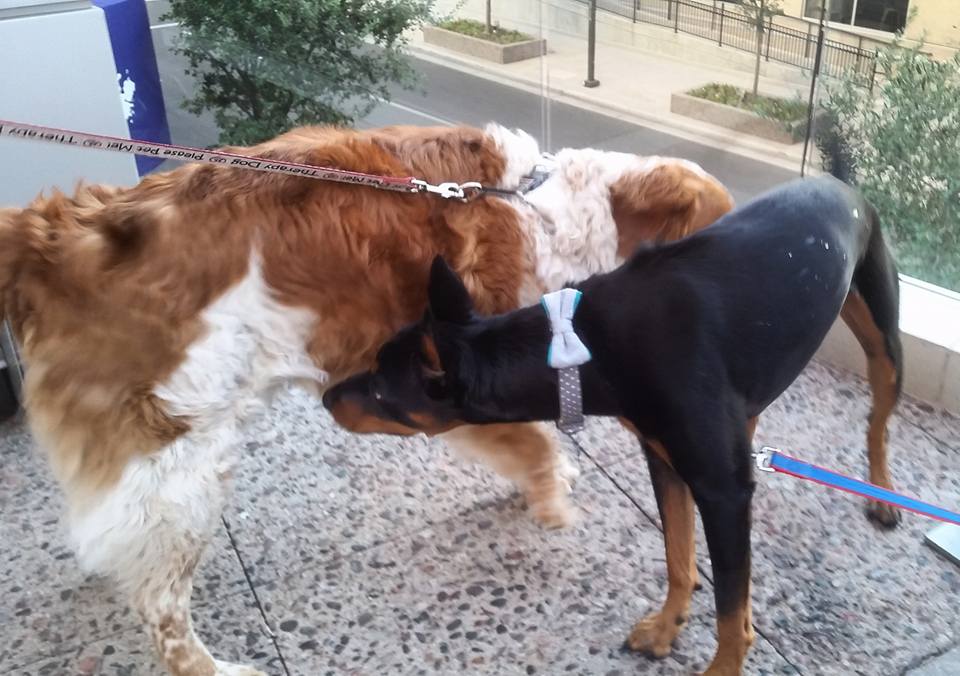 They had so much fun while I had a delicious dinner!
And finally we have Fez on Central! This was the very first restaurant I tried with Drizzy and we also loved it! They brought out a doggie bowl with water right away and a lot of people were walking by the restaurant so Drizzy had a chance to people watch.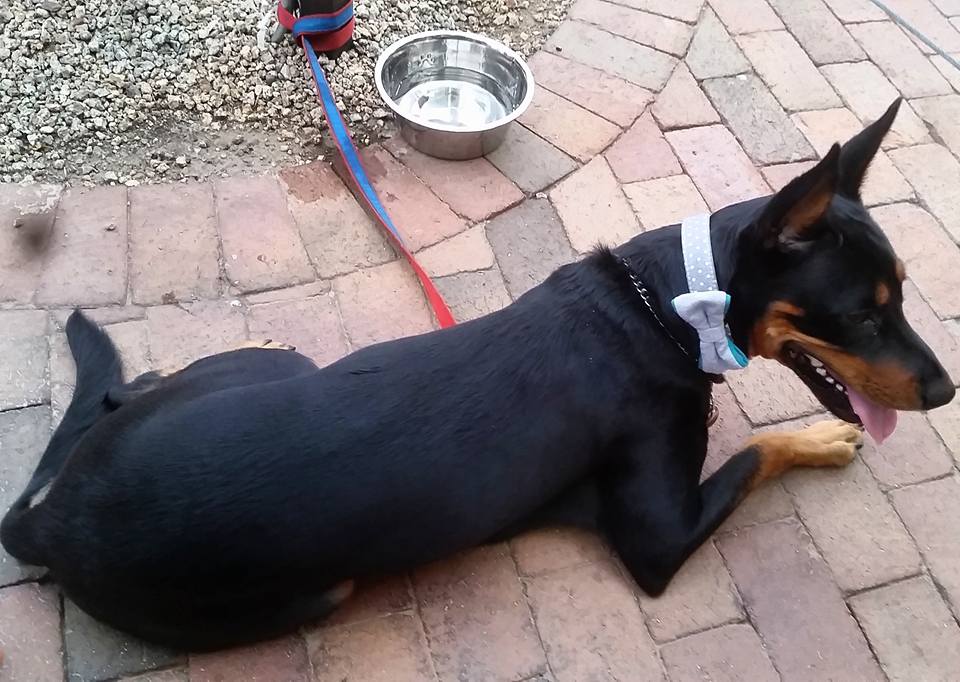 The food here was also really good! We tried the chicken nachos, and I had the chicken and rice. So good!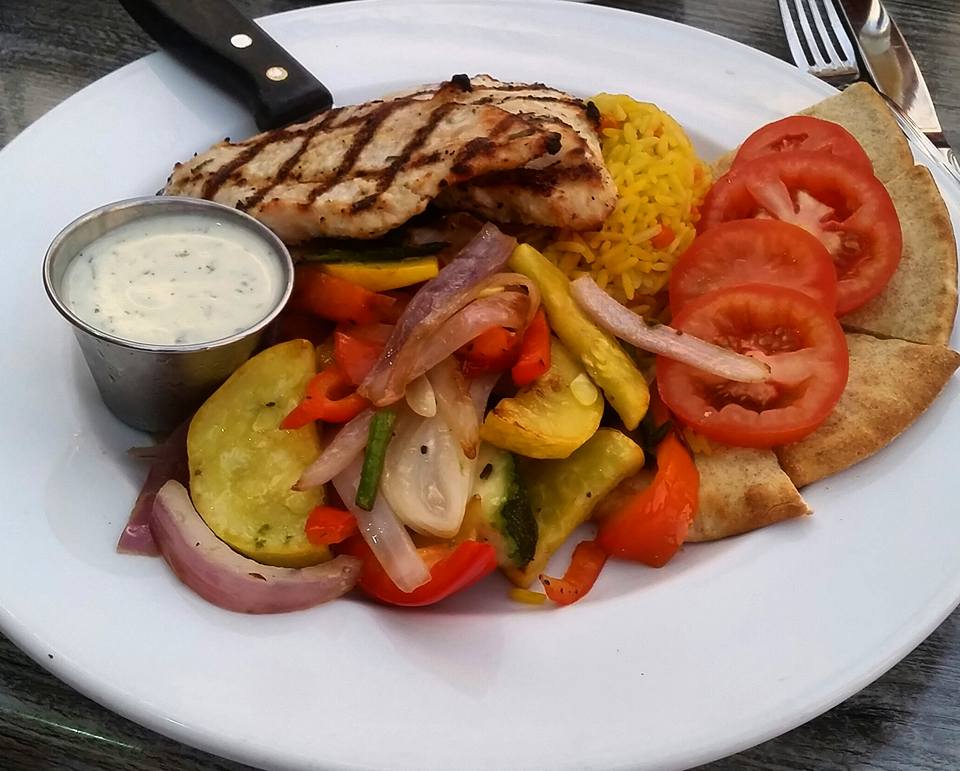 ---
It was such a different experience taking care of a dog. The last time I had been around a dog was when I was in college two years ago and my roommate had a dog, but my roommnate's dog was tiny! Drizzy is not tiny and he's kind of high maintenacne (I can say that, because the owner describes him this way haha). I never realized how many dog friendly restaurants are in the downtown phoenix area, but it's great to see that this is a thing because I have a lot of friends with dogs.
Let me know if you've ever taken your pup here or if you know of other restaurants that should be on this list. Maybe I'll dog sit again and make a part two, we'll see. Stay tuned!
And ding, ding, ding! Time for a special announcement! My friend Karla is involved with Lucky Dog Rescue and they are having an event tomorrow October 5th from 6-9pm that I will be attending. It's for a great cause, and everyone should go 🙂 info below!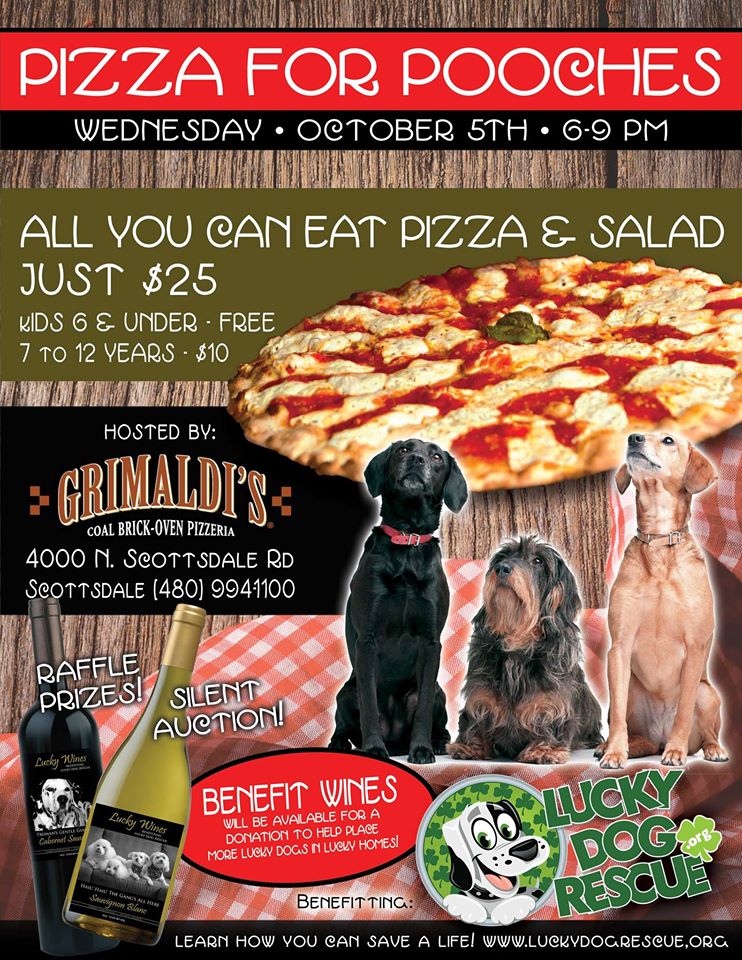 Join me (and Karla) to eat pizza and salad at Grimaldi's in old Town Scottsdale. All the proceeds will go to Lucky Dog Rescue, an all-volunteer run nonprofit organization dedicated to saving and rehoming dogs in Arizona.
Thanks for reading and stay enthusiastic!
For more blogs on bucket list items, click here.
-Maira
Please follow and like us: