This post is sponsored by Airbnb. As always, all opinions are my own.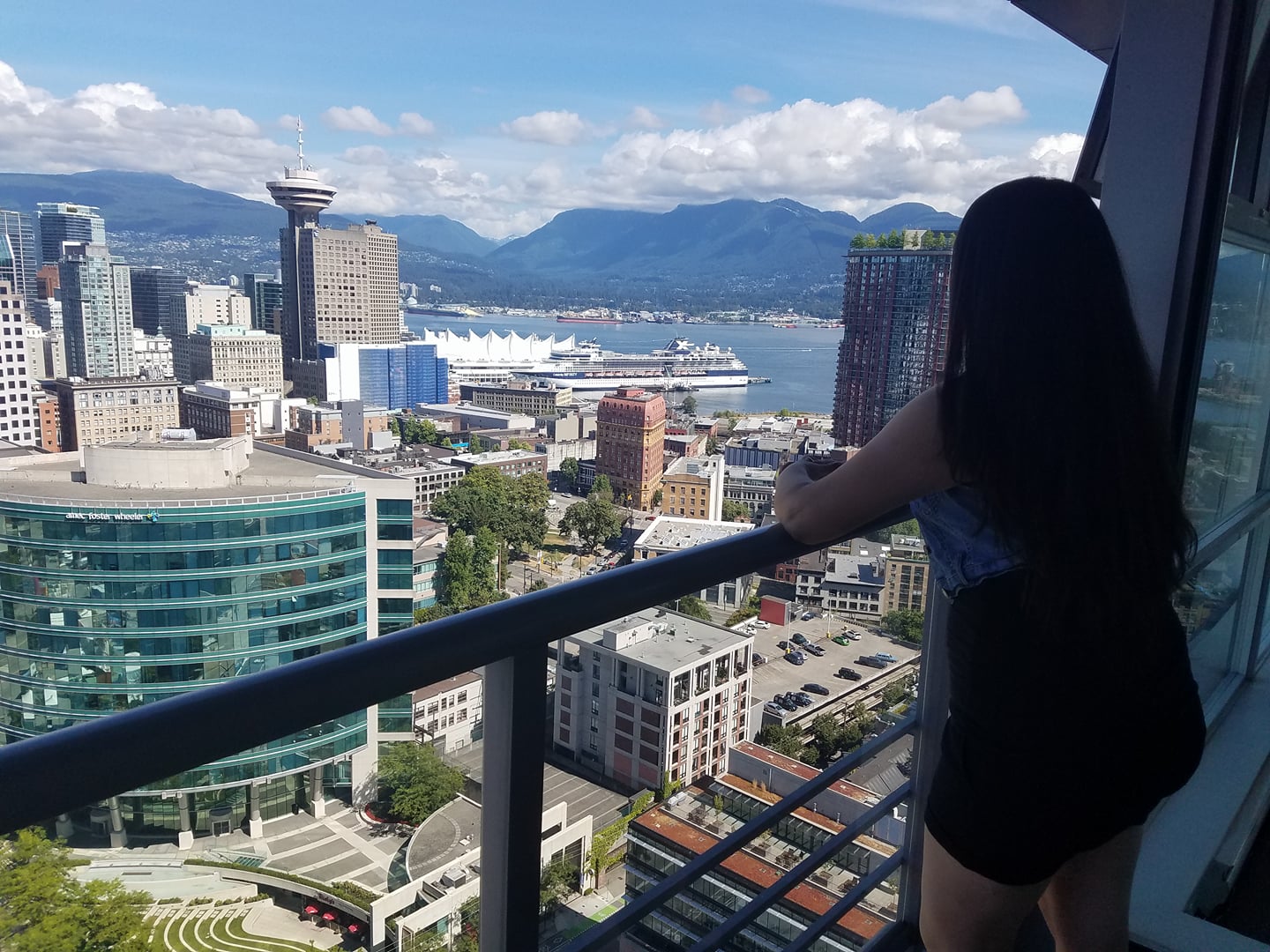 A few months ago, I visited Vancouver for the first time ever to celebrate my friend's last few nights of being single and we had a freaking blast. We splurged a little and stayed at an extravagant Airbnb in Downtown Vancouver with beautiful views and it was so worth it! If you're not familiar with Airbnb, it is a great way to travel if you are trying to save some cash. Airbnb is a company that allows people to rent out rooms, apartments, or entire homes for travelers! Feel free to use my Airbnb link here to save $40 off of your first Airbnb stay.
I've given you all wallpapers from Puerto Rico and from Chicago…who is ready for wallpapers from Vancouver?!
Booking a trip on Airbnb is super easy. All you have to do is create an account, choose a location, and search for the best option!
For this particular trip, my two friends and I wanted to be a little extravagant so we booked the 36th floor of an apartment building in Downtown Vancouver.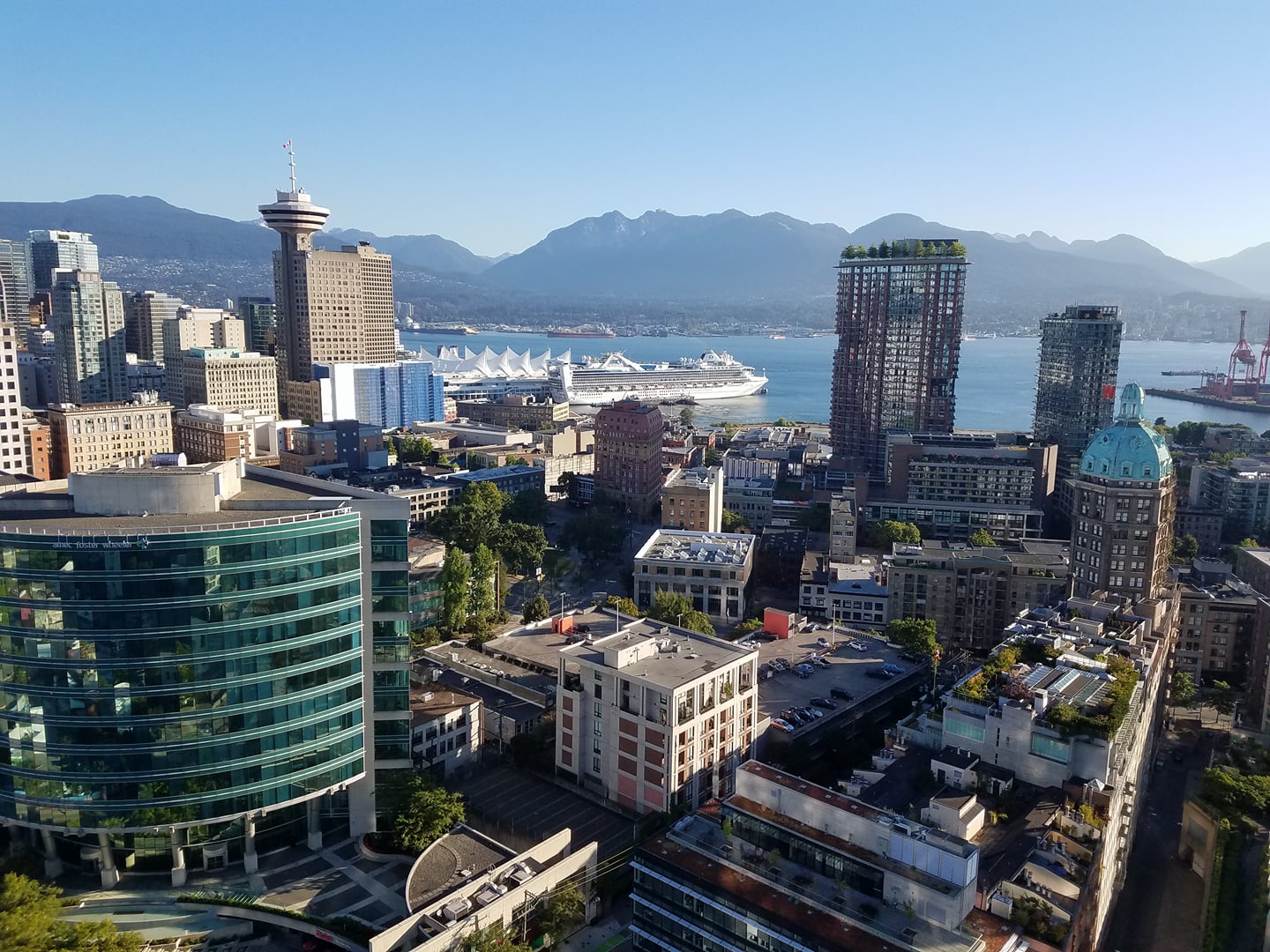 It was great because everyday we woke up to beautiful views like this. We had the water and city views and it was phenomenal. We even had views of cruise ships which was super cool, considering I will be going on my very first cruise next year!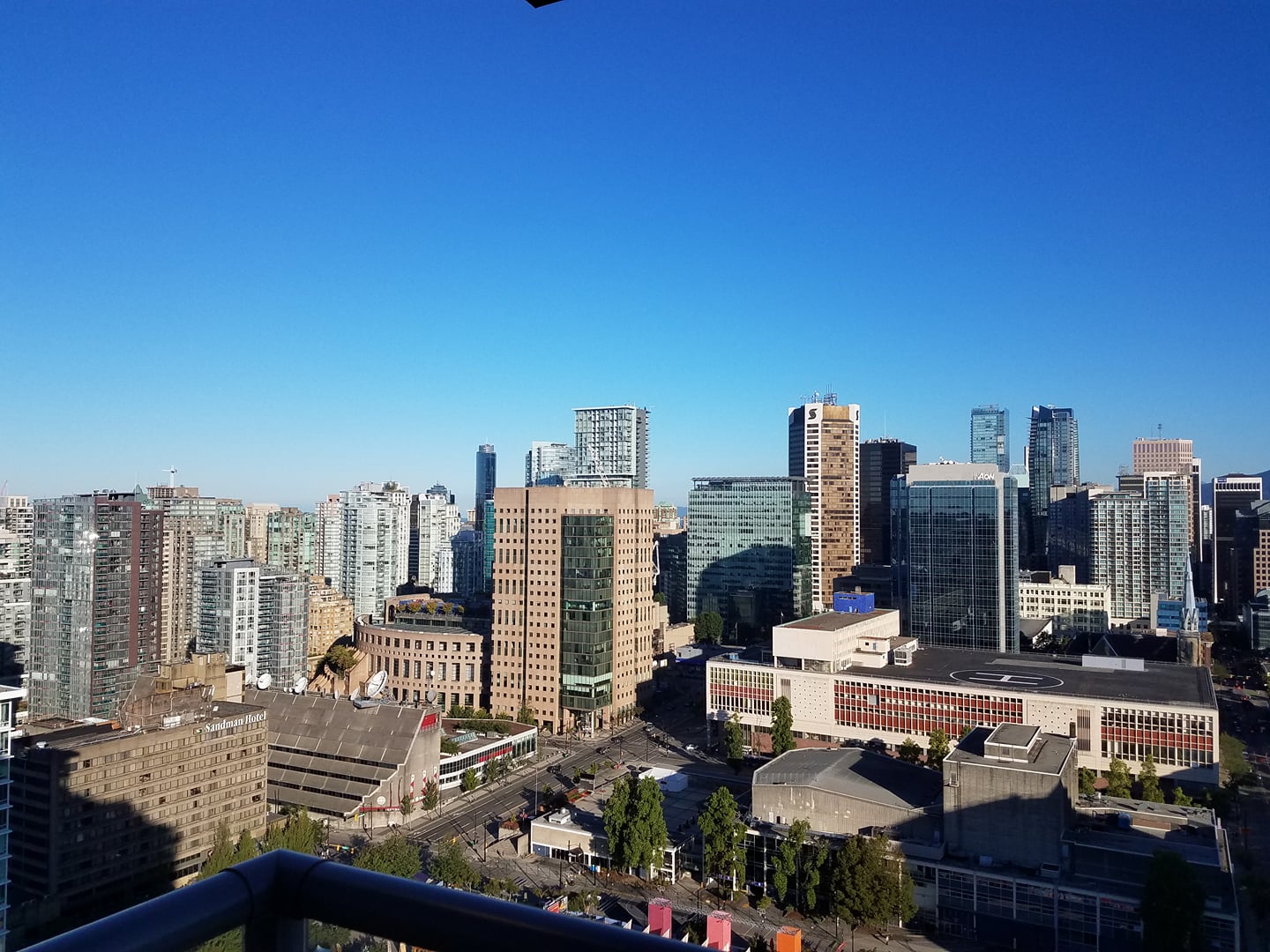 Prior to the trip we kept in contact with our Airbnb host who was super nice and very accomodating, which has been my experience for every single trip I've taken! Your host will let you know the rules of the stay which are usually pretty basic and include check in/out times and where to get the keys.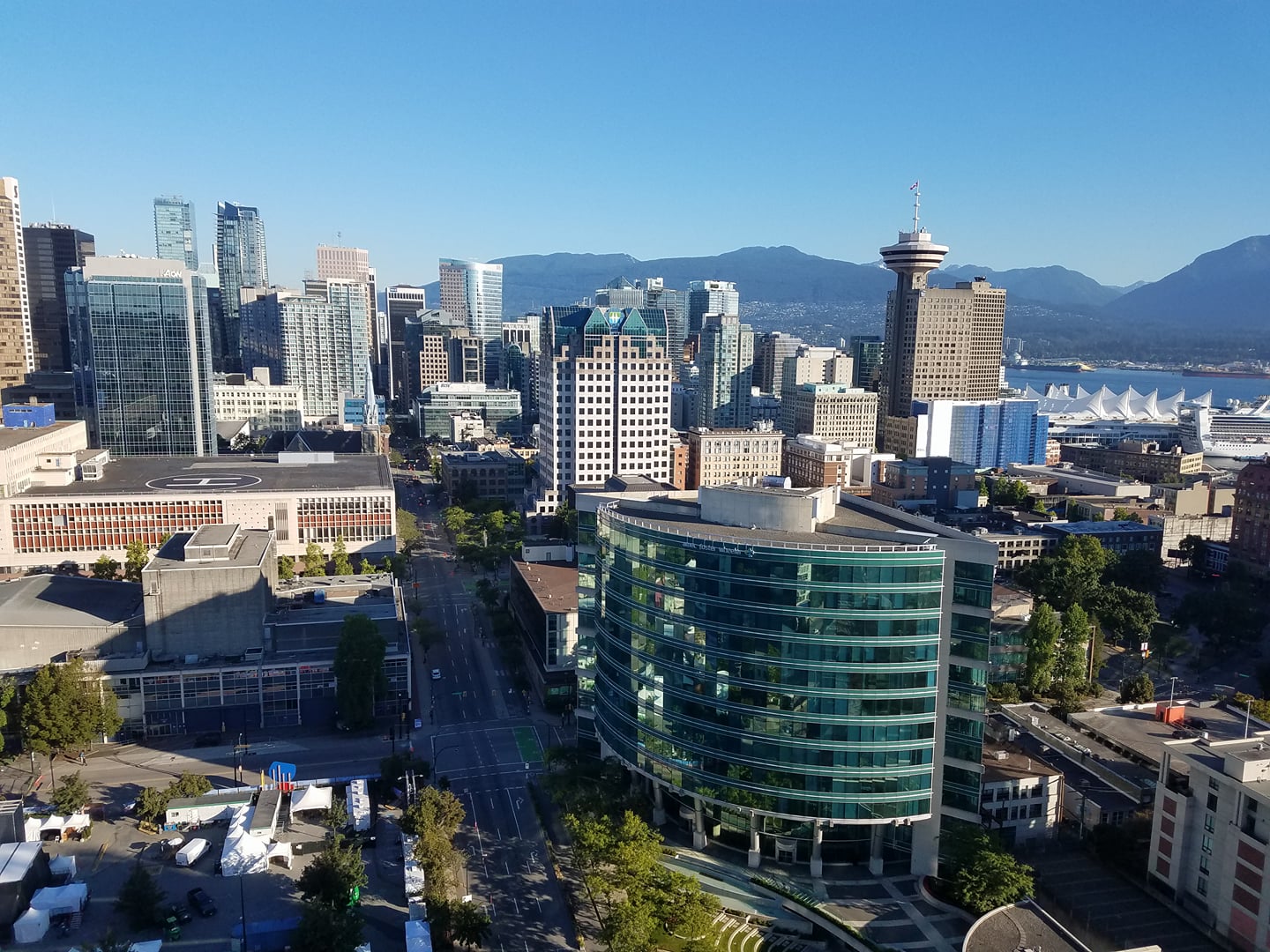 One of the coolest parts about this particular Airbnb was that the walls were made of glass so we could just hang out and look out at the bustling city.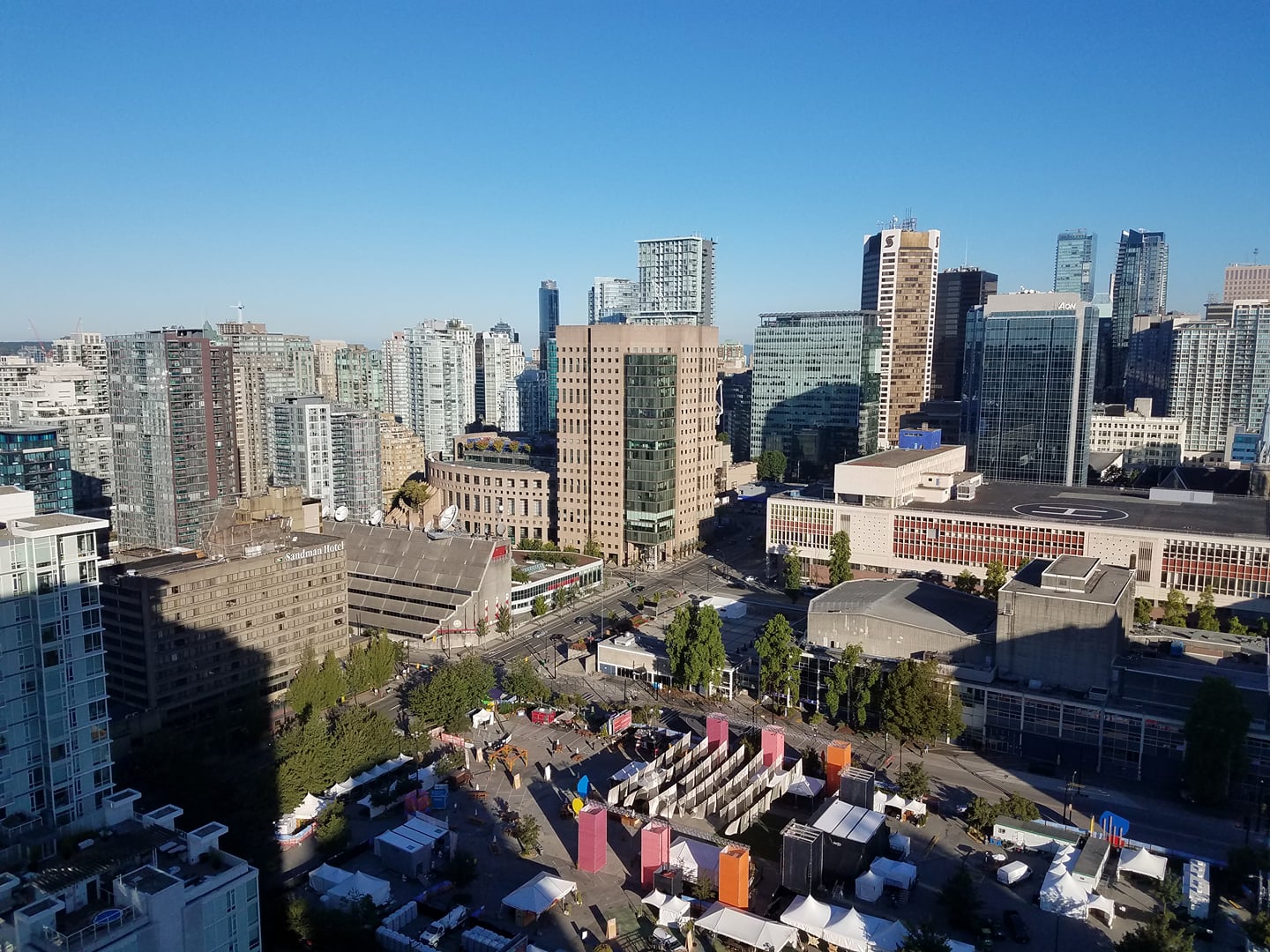 I would highly recommend Airbnb to everyone and anyone. I've used Airbnb on solo trips, on trips with my mom,  and on trips with a big group of friends and it's always been super easy to book and for the most part a lot cheaper than a hotel. Plus, you also feel more like a local than a tourist when staying at an Airbnb. Let me know your experience or if you have any questions, I am happy to help!
---
Thanks for stopping by and stay enthusiastic! Let me know if you have any plans of heading to Vancouver anytime soon ? or if you've stayed at an Airbnb that was amazing! I'm super excited to be using Airbnb on my next trip to Europe in a few days because I've been in contact with my hosts and they sound super nice!
Again, feel free to use my Airbnb link here to save $40 off of your first Airbnb stay. To see even more blog posts about local and international travel click here! You can also check out my travel bucket list to help you draft your own!
Feel free to follow the adventure on social media ?
Facebook / Instagram / Twitter / Youtube
Maira
Please follow and like us: