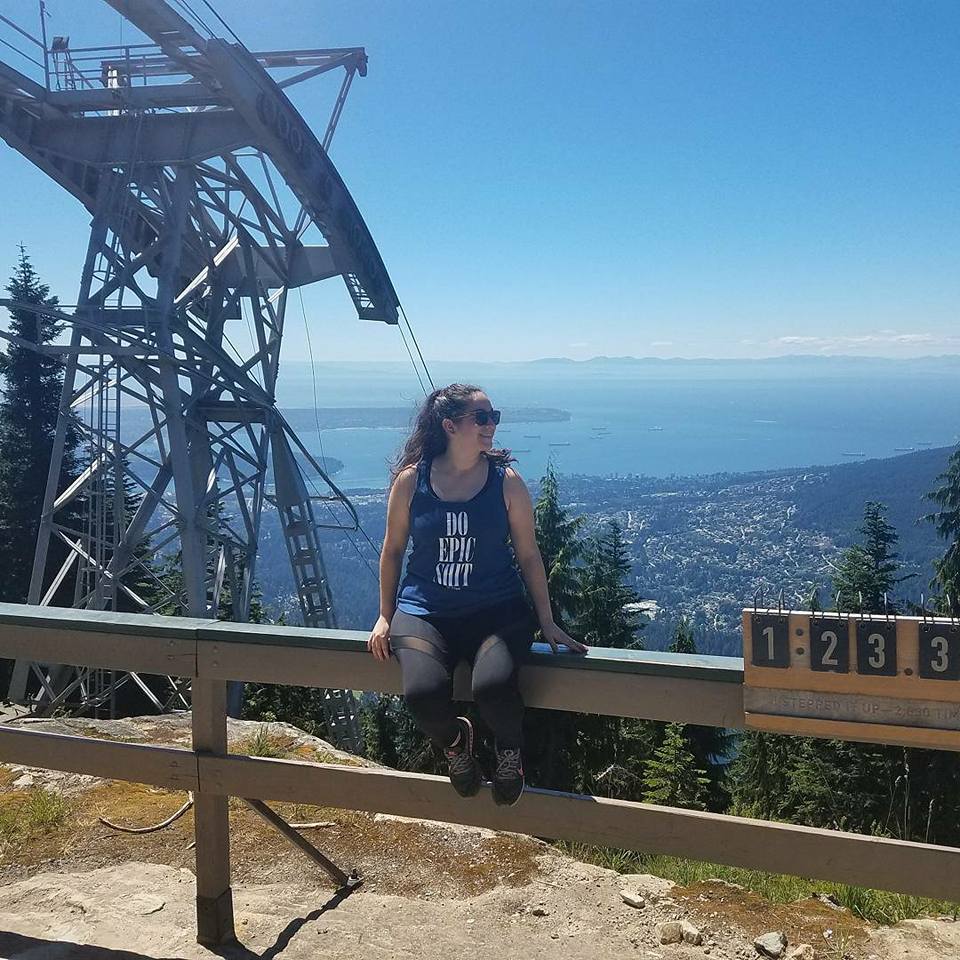 If you've been around for a while you will know that I am a huge advocate of writing things down, in order to manifest them into reality. Because of this, on January 1st, 2017 I wrote a list of 12 bucket list items that I wanted to cross off in 2017. I managed to cross off 5 of the 12 items, hello almost 50% success!
I'll be writing a 2018 version because choosing 12 bucket list items for the year definitely pushed me to accomplish those goals, and I encourage you to do the same! Enjoy my favorite 16 bucket list items from 2017 listed in the order that they happened!
The items in this post with an asterisk (*) are the items that were in my 2017 bucket list goal list, the rest of the items were not necessarily planned but ended up happening because life is too short to not be spontaneous!
EAT CHICAGO STYLE PIZZA IN CHICAGO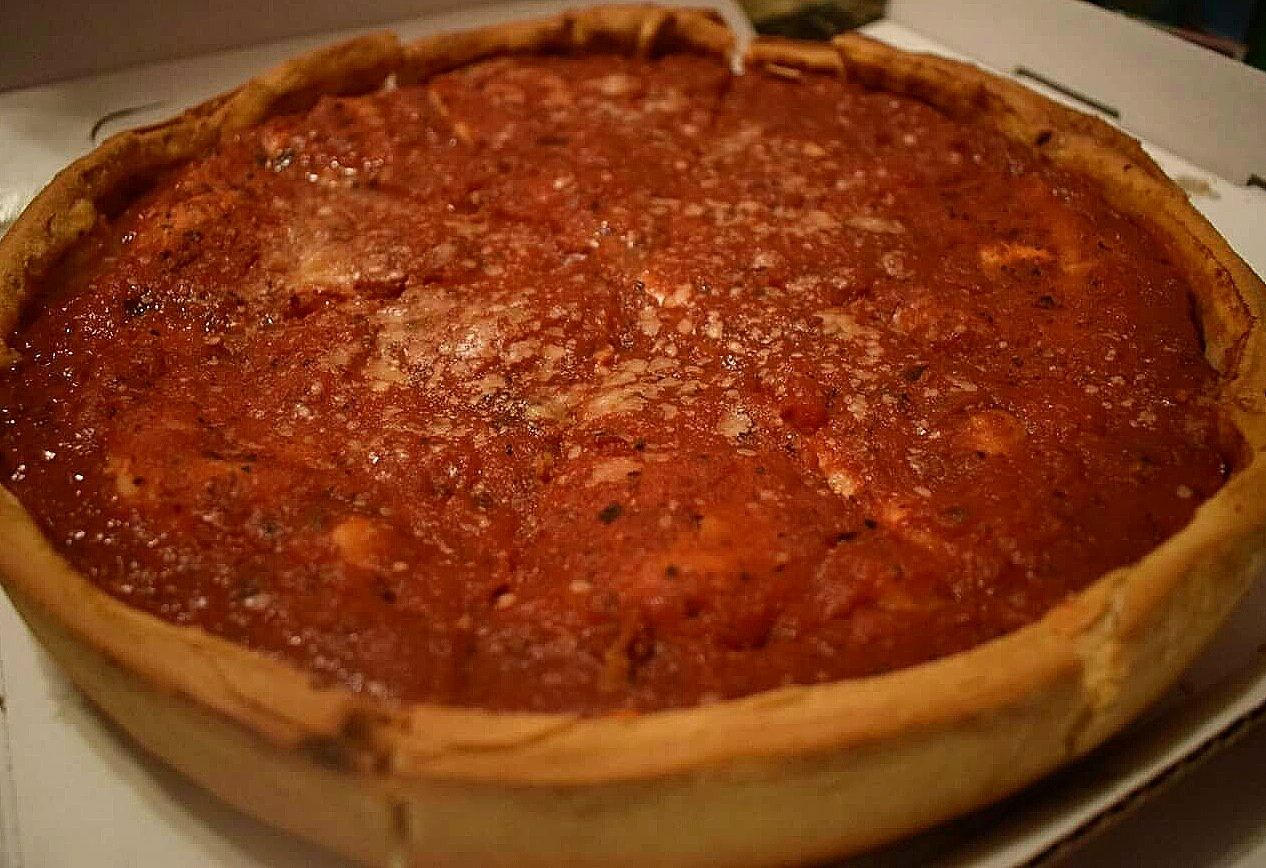 I couldn't leave Chicago without trying Chicago style pizza! Many friends recommended Giordano's and I'm so glad they did! It was amazing, I don't think I can go back to regular pizza. JK I love all pizza 😉 but seriously y'all, deep dish pizza is phenomenal. I love the homemade crust, the SAUSAGE and that there's a ton of cheese. It wouldn't be a successful year without trying some new, delicious food! We are foodies here, after all, that is why we have the Food Bucket List!
PURCHASE MY FIRST HOME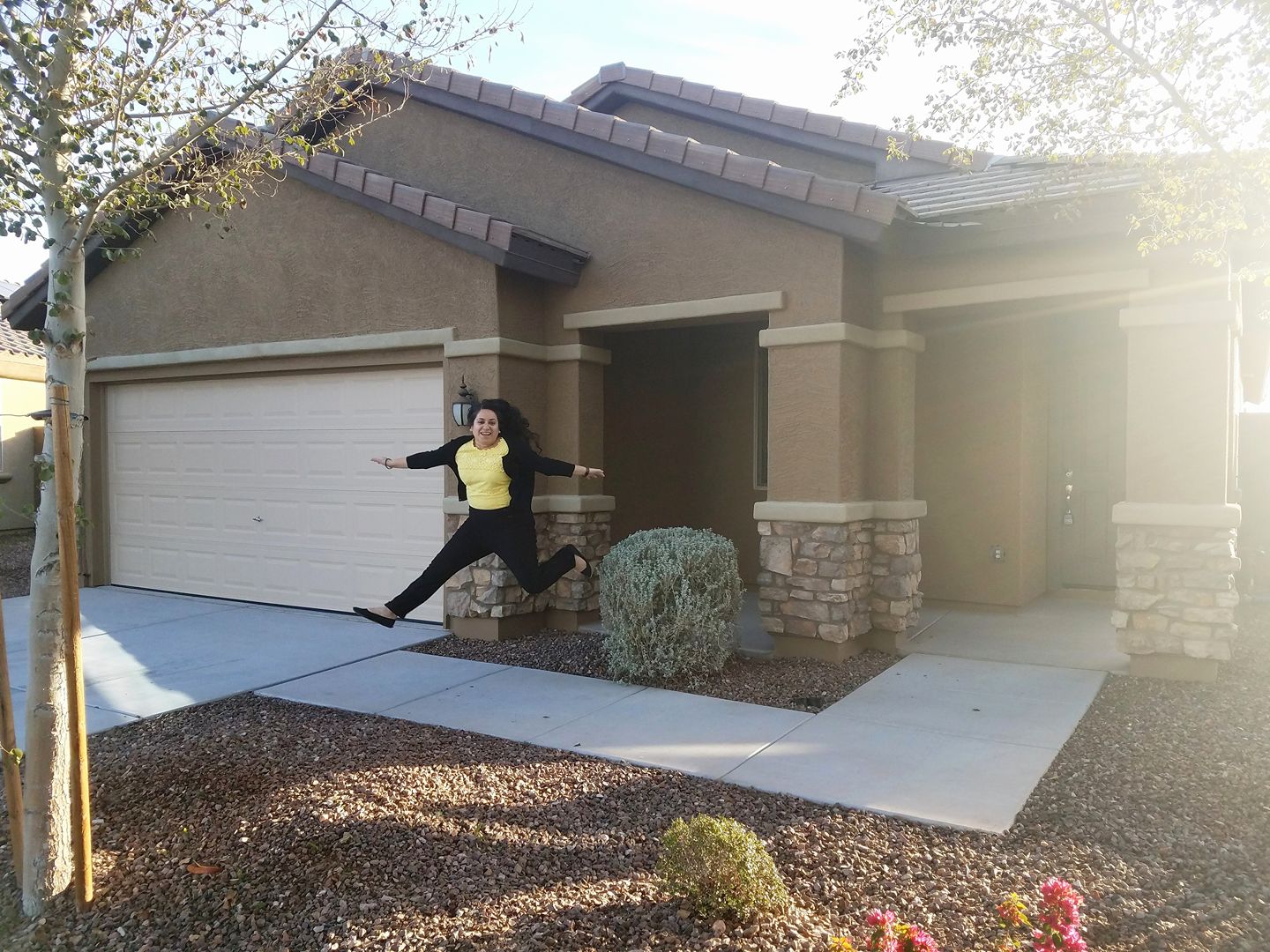 I can't believe it's almost going to be a full year since I bought my first home. I still feel super excited to come home because when I saw this house I fell in love (it literally could not be more perfect for me). Every day, I buy something new for my house to make it a home and I absolutely love it. Can you all believe buying a home was the 2nd item on my life bucket list?!
BE IN A DOCUMENTARY
At the beginning of 2017, I was interviewed to be in a documentary with the Career Services department at the University of Arizona and the videos are now live! It was such an honor to be invited to participate along with the rest of the phenomenal alumni. Thank you so much Rebecca for recommending me, you are amazing! Check out the full videos here.
ATTEND A TRAVEL BLOGGER CONFERENCE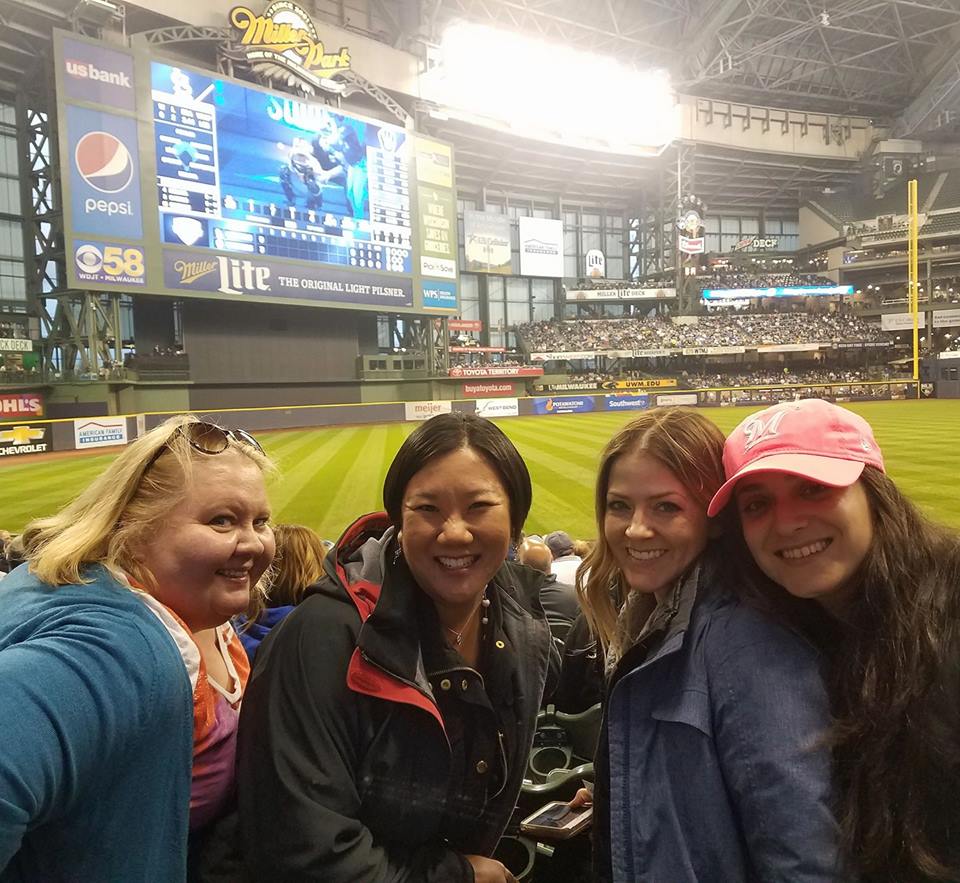 I attended my first travel blogger conference (WITS: Women in Travel Summit) put on by Wanderful and it was…wonderful. The conference was held in Milwaukee, one of my new favorite cities and I definitely miss all of the amazing beer (lol) and all of the amazing travel bloggers I met including these ladies! Seriously. Everyone at this conference was so nice and willing to help and it was just the best feeling to talk about travel for a few days with other people who have similar (and not so similar) experiences. Everyone also really inspired me to travel even more!
EXPERIENCE HOT YOGA*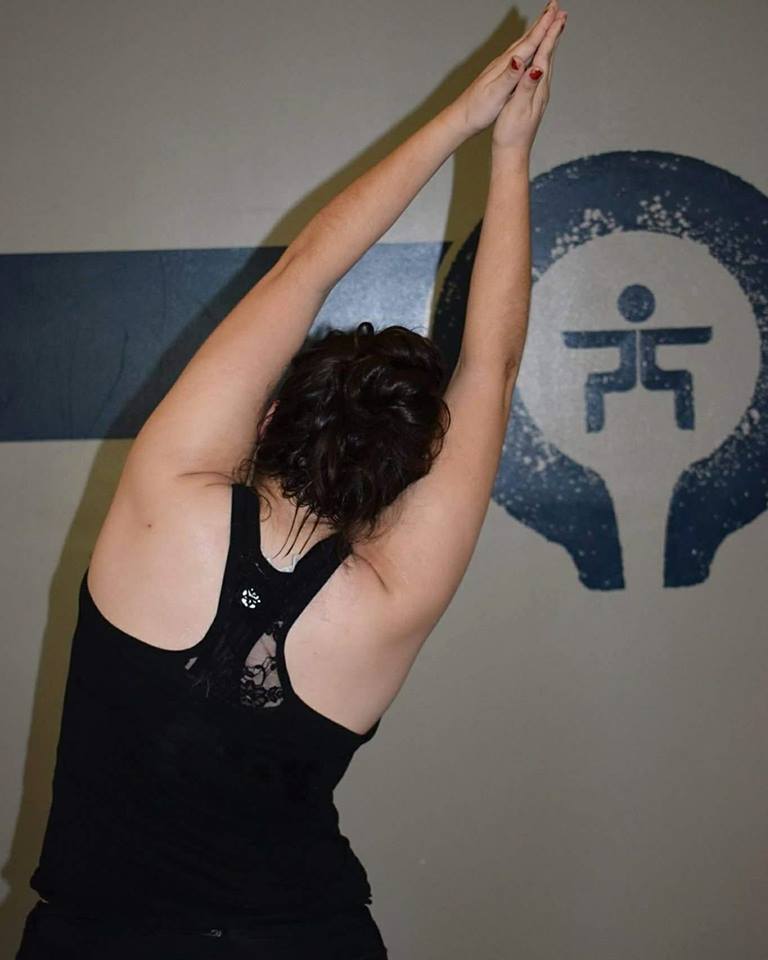 I had been wanting to try bikram yoga also known as hot yoga for a very long time and I was thrilled to be able to partner with The Foundry for this bucket list item! It was such an amazing experience and I would definitely do it again. I documented my whole experience here including how I prepared for this bucket list item! Let me know if you're down to go with me in 2018!
CROSS OFF A BUCKET LIST ITEM RECOMMENDED BY SOMEONE (MEOW WOLF)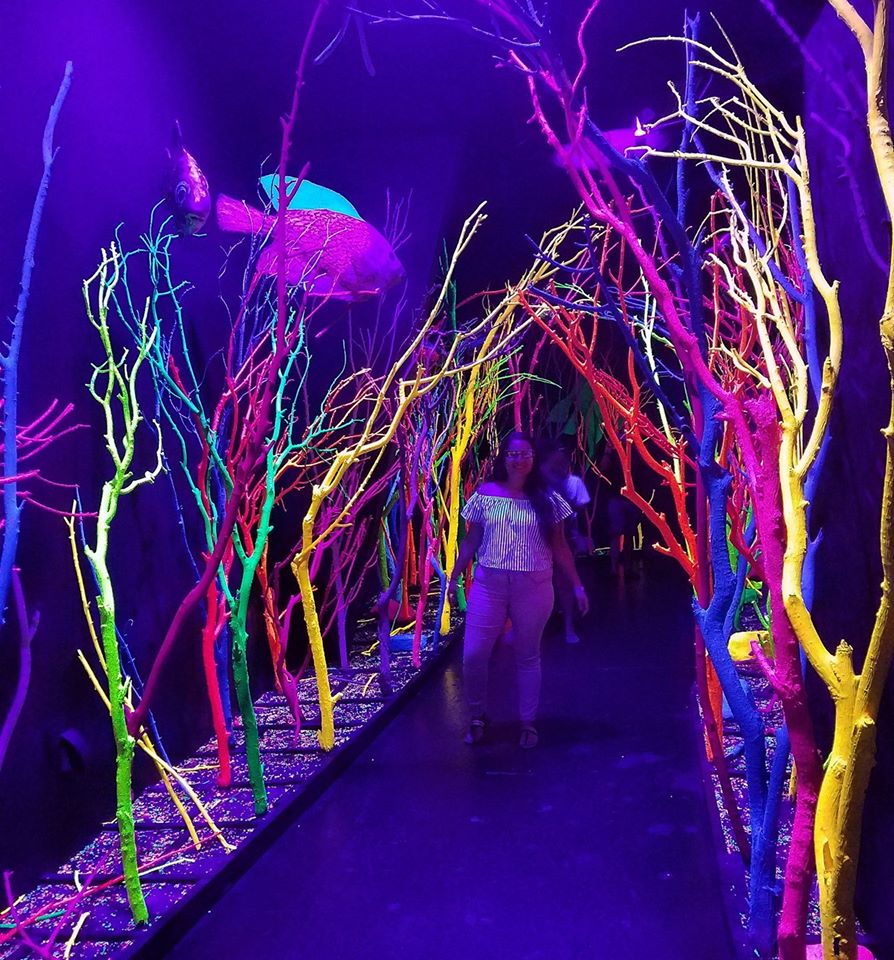 I crossed off the most EPIC bucket list item in Santa Fe, NM and all because of a recommendation via Facebook. My cousin told me that I absolutely needed to add Meow Wolf to my bucket list and she was SO RIGHT. Meow Wolf is an Immersive Art Installation / Choose Your Own Adventure Fun House created by Game of Thrones author George R.R. Martin with the help of over 100 artists. You walk into this huge building and the first thing you see is a full sized Victorian house and you are told that a family has gone missing inside. You have to explore the house looking for clues and there are so many levels (including 'under water' pictured here) and areas where you have to slide down laundry machines or climb up into tree houses. It is seriously so epic.
MEET DEVIN BOOKER, THE LOVE OF MY LIFE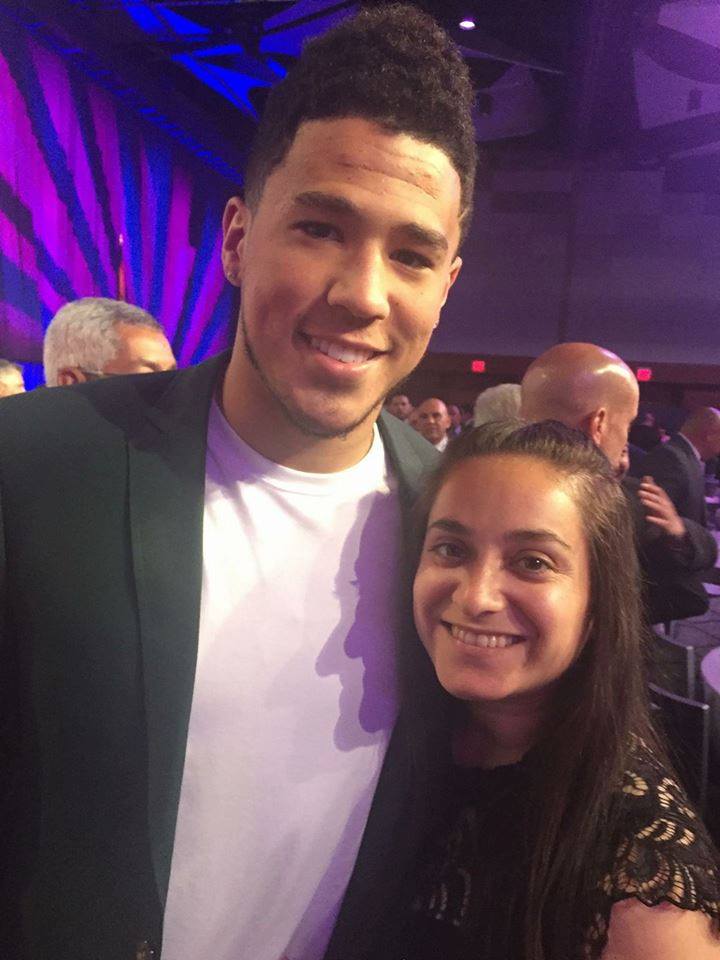 I met one of my favorite basketball players (Devin Booker from the Phoenix Suns) at a conference that I was working as a blogger for (so thank you blog!). And yes, I was super creepy and awkward and told him I loved him so expect a blog post soon about why I'm the queen of yolo and why that isn't always so glamorous lol.
CLIFF DIVE IN A BEAUTIFUL LOCATION*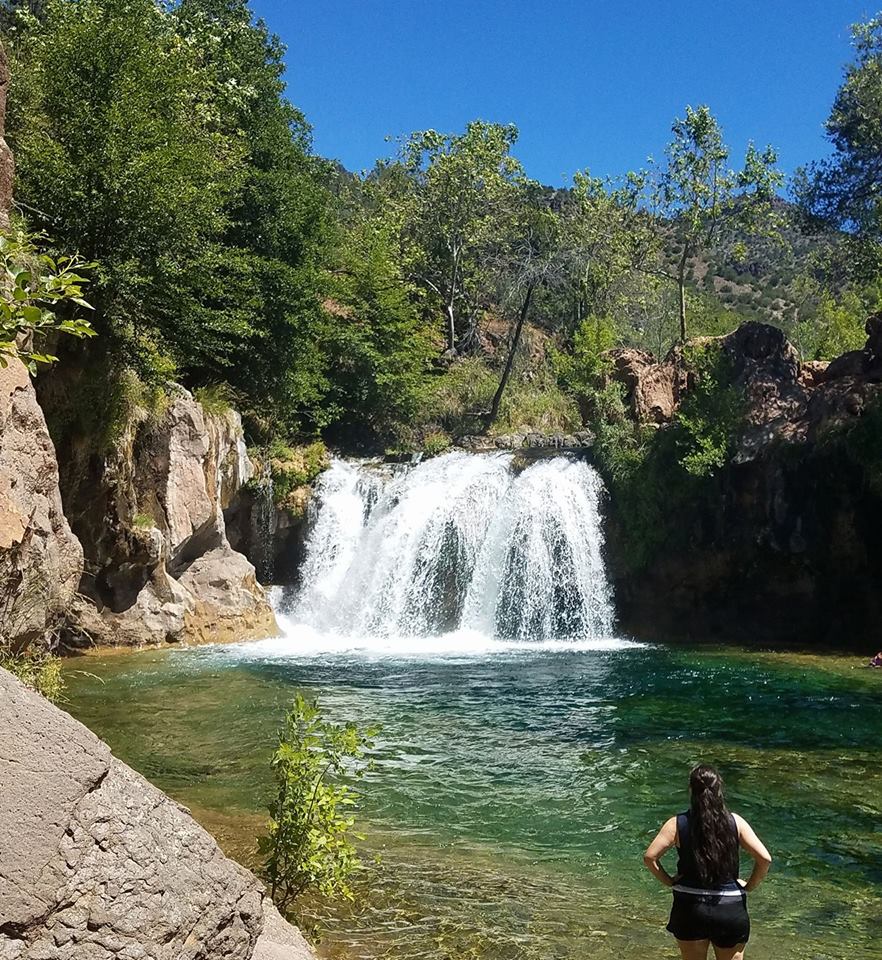 This bucket list item may sound like just an extreme sport type of thing, but for me it was so much more than that. For me, this was about battling one of my biggest fears: heights. For my 25th birthday, I went to Fossil Creek with my family, and wow was I grateful to have gone with family. I needed so much encouragement from the people that know me the best because I was up there for almost 45 minutes shaking and trying to work up the guts to jump (lol). It's way scarier than it looks but as always, I took it as a challenge to help me grow. I'm hoping to continue to have that enthusiastic go-getter attitude throughout my life. Whether it took me 45 seconds or 45 minutes to jump, what matters is that I did it and that I got to experience something really amazing. Everyone really needs to put 'face my fear' on their bucket list.
OFFICIATE AN OUTDOOR WEDDING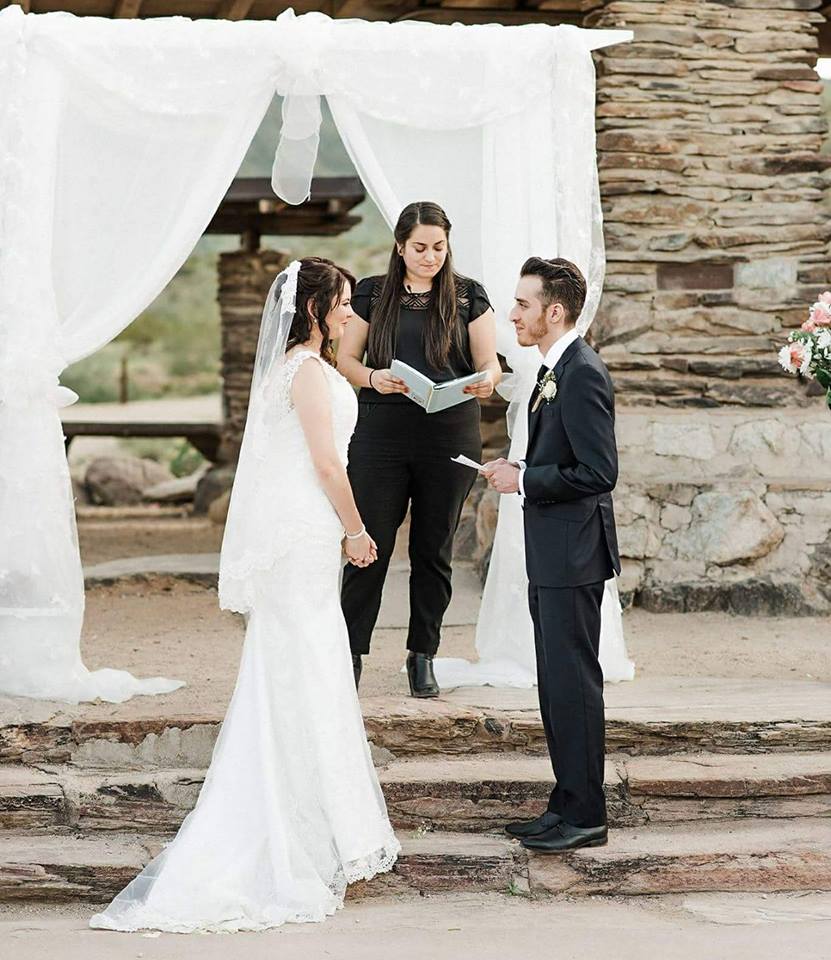 It was an absolute honor to be a part of your special day, Thania and Jose. My favorite part about officiating weddings is having the best seat in the house when hearing two people who so very clearly are meant to be together forever, profess their love. I'm so happy for you both and can't wait to see where life takes you. ❤
CONQUER GROUSE MOUNTAIN IN VANCOUVER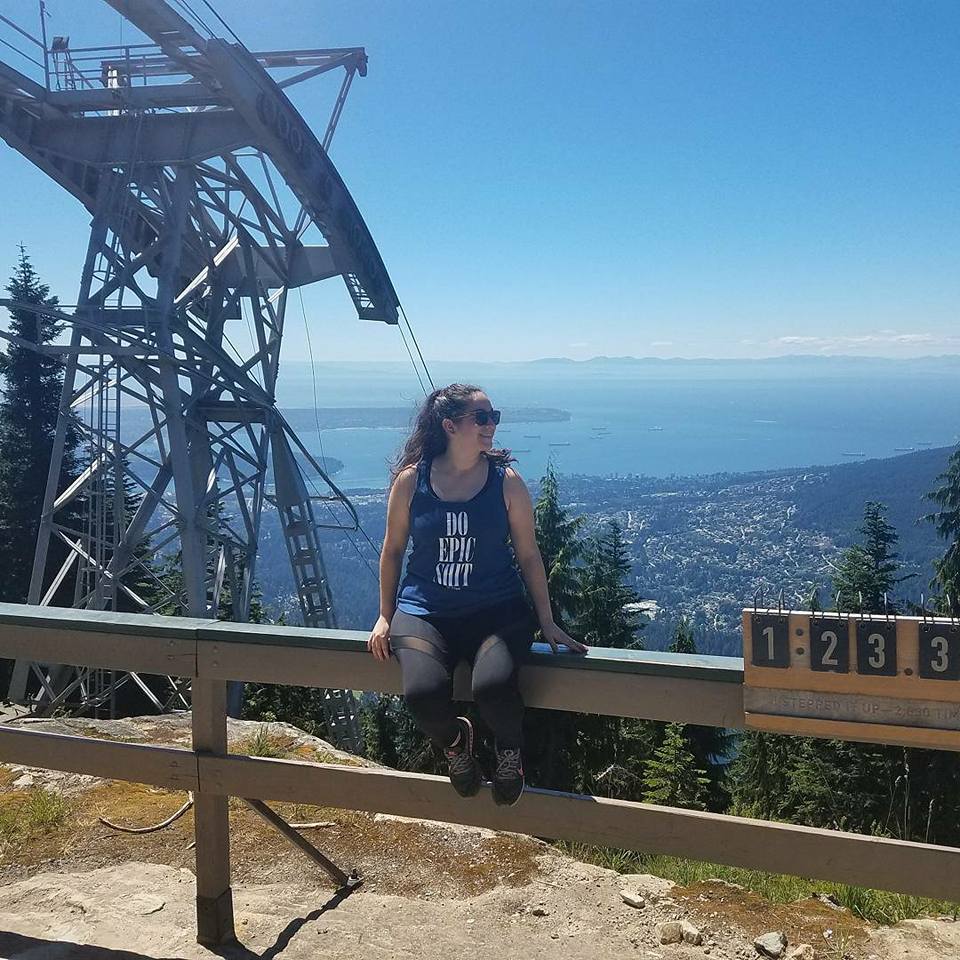 The biggest accomplishment on my hiking bucket list for 2017 was definitely hiking the Grouse Grind Hike in Vancouver. It is literally one of Vancouver's most strenuous hikes. It's the most difficult hike I've ever done and I've hiked Mount Humphries (the tallest peak in Arizona)! It's super steep and is called Mother Nature's stair master because it has 2830 steps, equivalent to 200 stories, which is like going up the Empire State Building TWICE. Check out the full video here!
GIVE A TED TALK (KIND OF)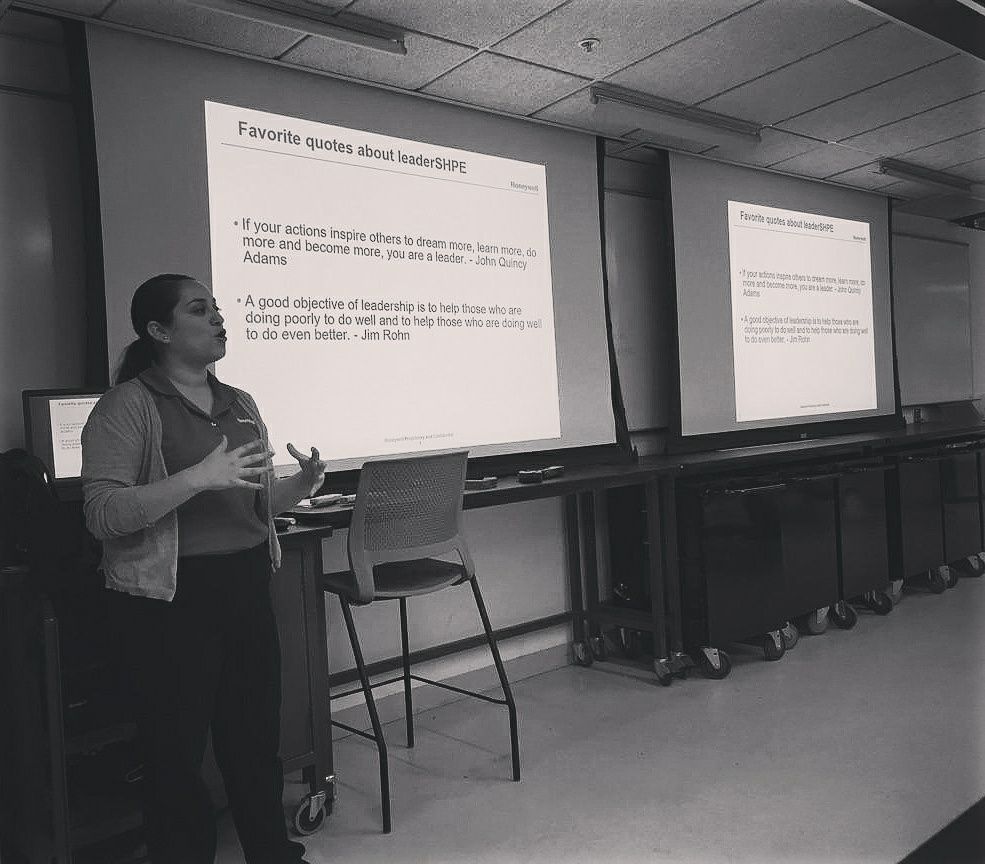 If you've been following for a while, you'll know that I am very active with the national organizations: SWE (Society of Women Engineers) and SHPE (Society of Hispanic Professional Engineers). I'm active at the local level with the University chapters and every so often, I get asked to give a presentation to these up and coming engineers. One of the biggest items on my bucket list is to one day give a Ted talk. I'm sort of counting these talks I give as a Ted talk because I think the conversations I have with these students are worth spreading.
I had the pleasure of giving a lecture on leadership to a wonderful group of students at Arizona State University. Before the lecture, I took some time to reflect on what I had learned in my life, what I had learned in the past seven years as a SHPE (Society of Hispanic Professional Engineers) member, and what I had learned in the past three years as a professional engineer at Honeywell Aerospace. I thought about people in my life who exemplified the characteristics of a leader and I created a list of 10 things you should aspire to do in order to be a leader. I turned this lecture into a blog post that you can check out here!
RUN A FULL MARATHON*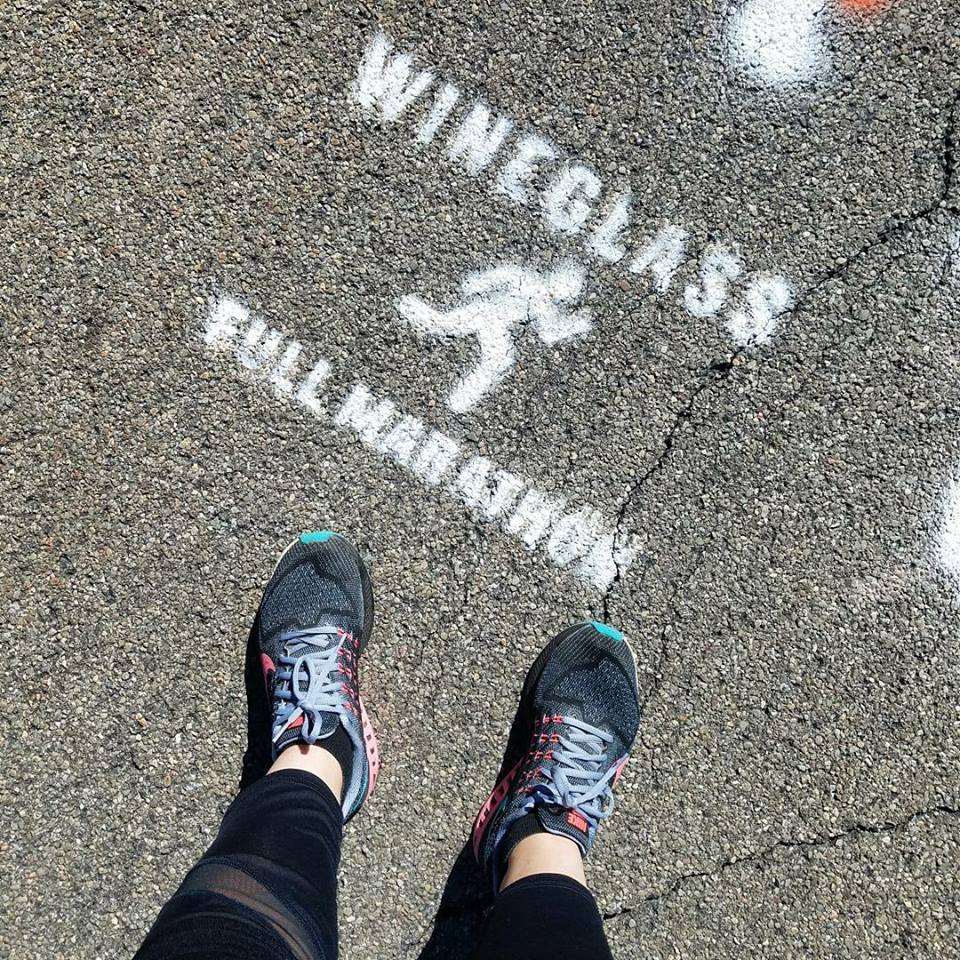 Gosh my friends, I think running a marathon was definitely my favorite bucket list item of 2017 simply because it was such a huge physical goal for me and to accomplish it was unlike anything I've ever done before. I have never been so proud of my body than when I crossed that finish line. I was absolutely on Cloud 9 when I finished. I did so much better than I expected and even shaved an entire hour off off my half marathon personal best. I ran 24 of the 26.2 miles and loved the entire experience. The Wineglass Marathon was definitely a physical and mental challenge, but I rocked it and I feel like I can do anything now! I also took an awkward selfie at every mile so stay tuned for a blog post where I share them and where I also share everything I learned. So happy to have crossed off this major bucket list item in beautiful upstate New York with wonderful friends.
GO BACKPACKING AND BE SUPER ADVENTUROUS (HAVASUPAI FALLS)*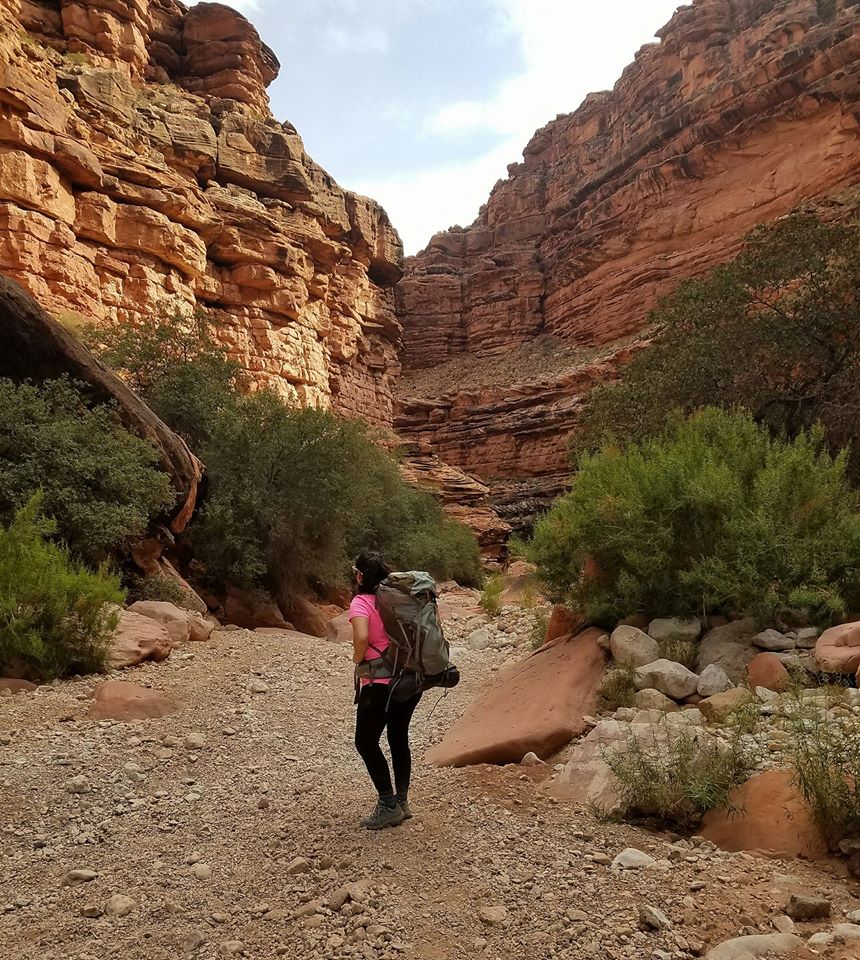 I still can't believe I crossed off this bucket list item that's seriously been on my radar for years. It was such an incredible (and empowering) experience to hike down into this beautiful canyon and immerse myself in nature. The most difficult part of this 10+ mile hike is definitely to 'backpack and be super adventurous'. It feels so wild to know that everything I needed to survive for the next few days was in my backpack. I highly recommend this bucket list item to everyone, even those who are not big fans of nature. It's about more than nature, it's about knowing you can survive on your own.
I've seen photos of Havasupai Falls and its bluest of waters my entire life and I knew one day I would see it in person, but finally getting there felt so surreal. My friends, please please please add this hike to your bucket list. Pictures do not do this place justice so luckily I took a ton of video footage (coming soon to the YouTube channel!). But seriously though, I was in one of the most beautiful places in Arizona and I didnt want to leave. 💙💙💙
BE PASSIONATE ABOUT SOMETHING THAT MATTERS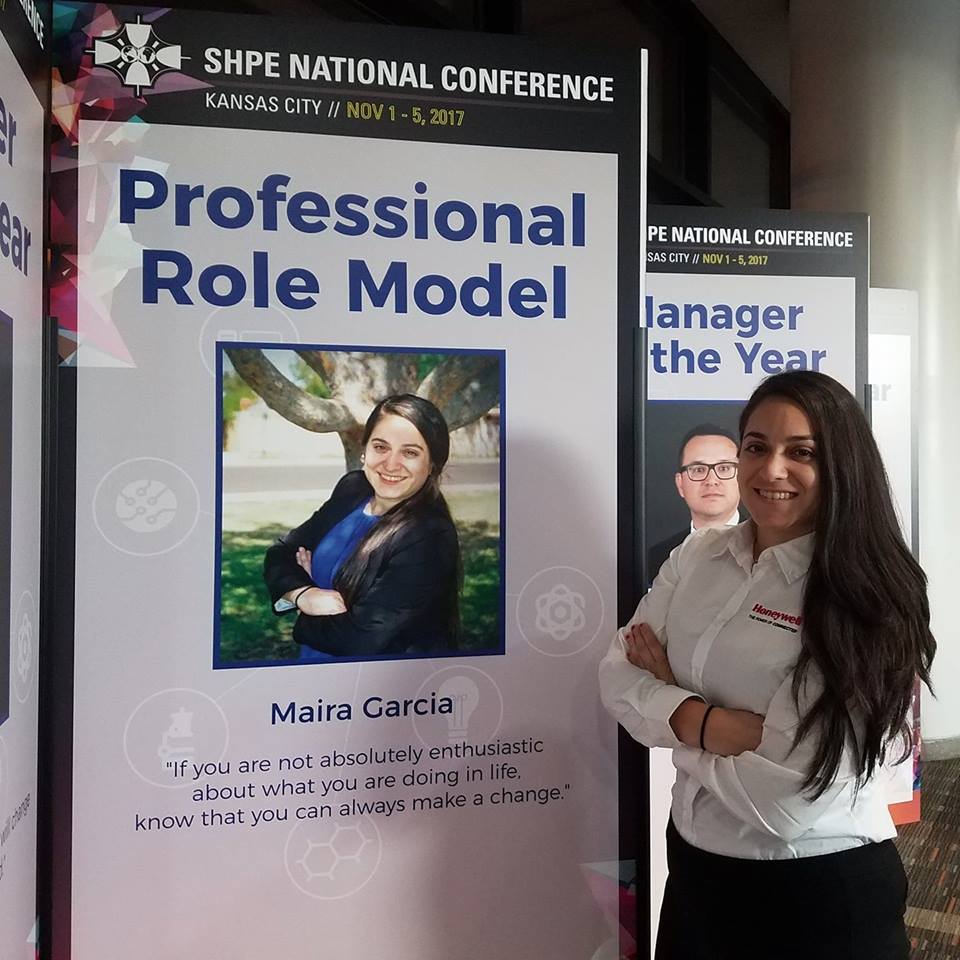 In 2017, I won the SHPE National STAR Professional Role Model Award. This award is presented to an outstanding SHPE professional member who has provided selfless and outstanding contributions to his or her SHPE professional chapter and the Hispanic community. I was supposed to have accepted the award this past weekend, but unfortunately, I had to leave the conference early due to a family emergency. I shared my acceptance speech and a couple more thoughts here.
GIVE A SCHOLARSHIP TO A DESERVING STUDENT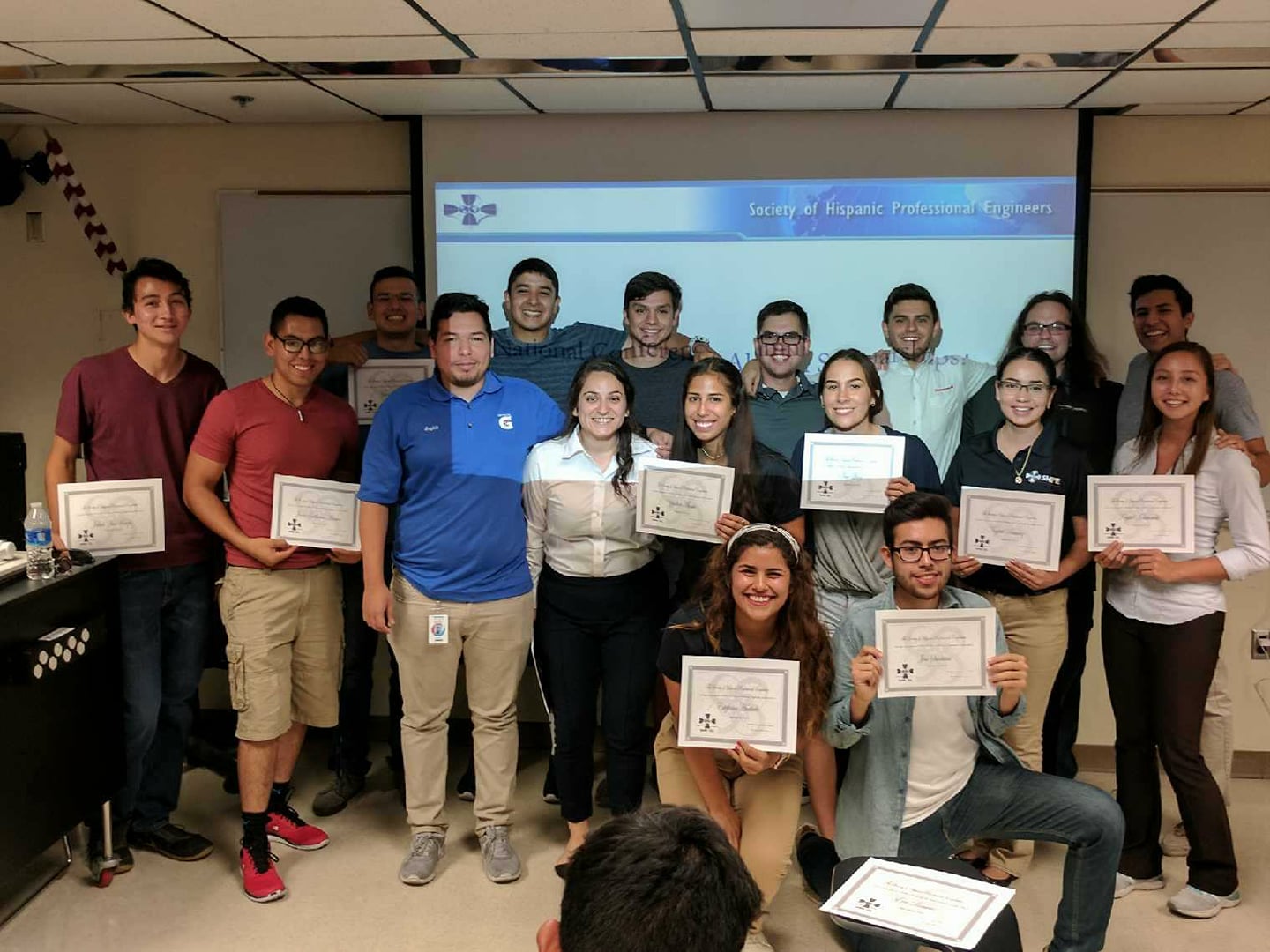 I met up with alumni and current students from the University of Arizona Society of Hispanic Professional Engineers at the SHPE National Conference. This wasn't just a random dinner, this was a dinner to celebrate something huge. In 2015, I started a scholarship with my fellow alumni to send students to this amazing conference. Our first year, we raised $1250 to send five students to the conference, last year we raised $2127 to send seven students, and I'm so proud to say that this year we raised $5,000 and were able to send 15 students to the conference! It was so nice to see these students in person and hear all about what they were achieving at the conference: getting interviews, networking and getting job offers! I want to thank everyone who donated because you are directly impacting the futures of these students.
Without the alumni, this would not be possible so thank you again, you are the driving force behind this initiative. It makes me really happy to see such a big group at the conference because of our collective efforts.Thank you for making the 3rd Annual SHPE UA Alumni Scholarship an even bigger success than the last two years combined. SHPE is life, and bear down!
START A BLOG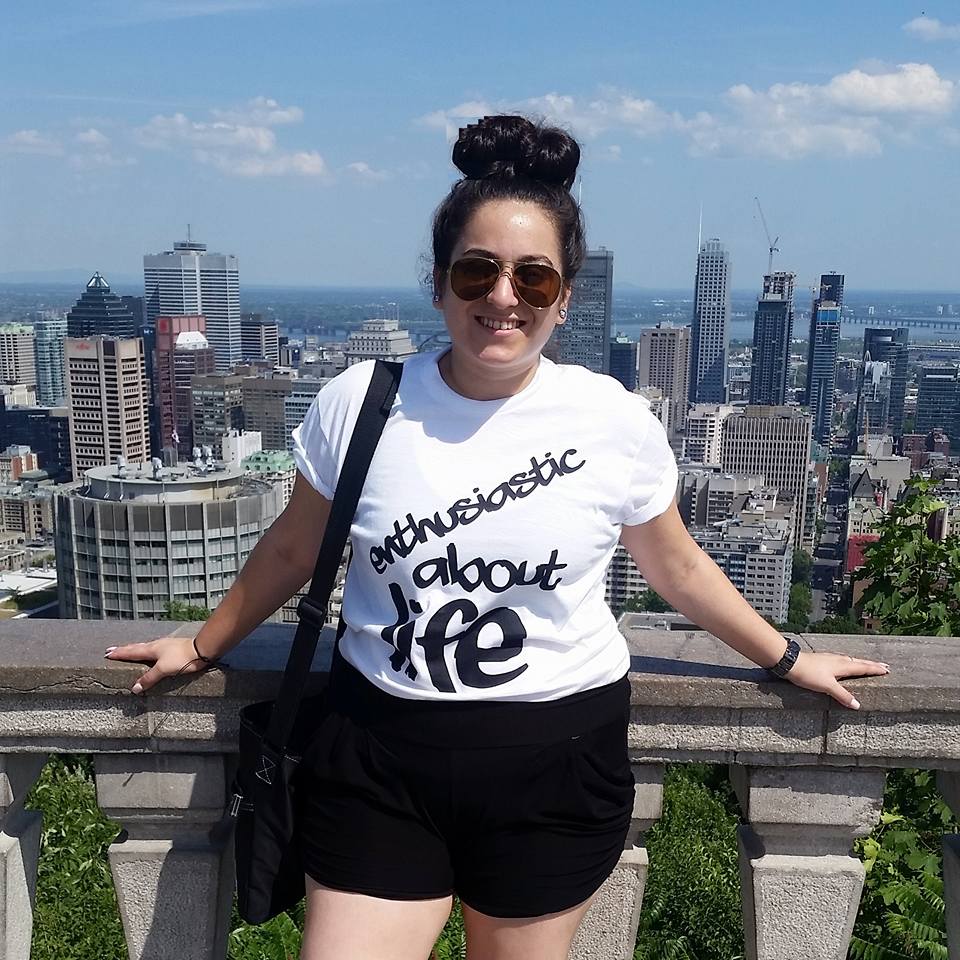 Now obviously, I didn't start my blog in 2017 but I did continue crossing off milestones which come with having a blog. 2017 was definitely the best and most successful year for this blog.
I had some amazing partners this year for sponsored campaigns and was even able to do some sponsored travel, which is the absolute best. I had the opportunity to work a conference with big clients, which led to me meeting my favorite basketball player (see the bucket list item above). I was also able to network with and meet other amazing bloggers who have made this passion project even better. Through networking with different groups, I was featured on different instagram accounts including my new faves (@Travel_Latina and @LatinasLoveTravel).
When I started the blog in 2015, I knew that my main goal was to inspire others to live their best life but back then I didn't have a plan, I didn't have any long term goals, and I wasn't sure where I wanted my blog to take me. Back then my blog's name was MairaLBL (Maira Life Bucket List), shout out to whoever remembers that name before the re-brand! 😉 If you know me at all or have been following along for a while, I'm hoping that you get the sense that everything that I do, I do with all the passion and enthusiasm of my being. What's the point of not living in a way that sets your soul on fire right?
What a gift it is to be able to do what I love, to share my story and my bucket list in the hopes of inspiring others to live their best enthusiastic life. I wouldn't be where I am or have the opportunities without all of your support. Thank you to all of you for following the journey and sharing my enthusiasm for this little thing we call life. Stay enthusiastic y'all. ❤
---
Hope you enjoyed this stroll down memory lane! Stay tuned for the 2018 version!  If you want to join me in future bucket list adventures, please let me know.
Thank you all for reading, and stay enthusiastic!
Feel free to follow the adventure on social media 🙂
Facebook / Instagram / Twitter / Youtube 
-Maira
Please follow and like us: