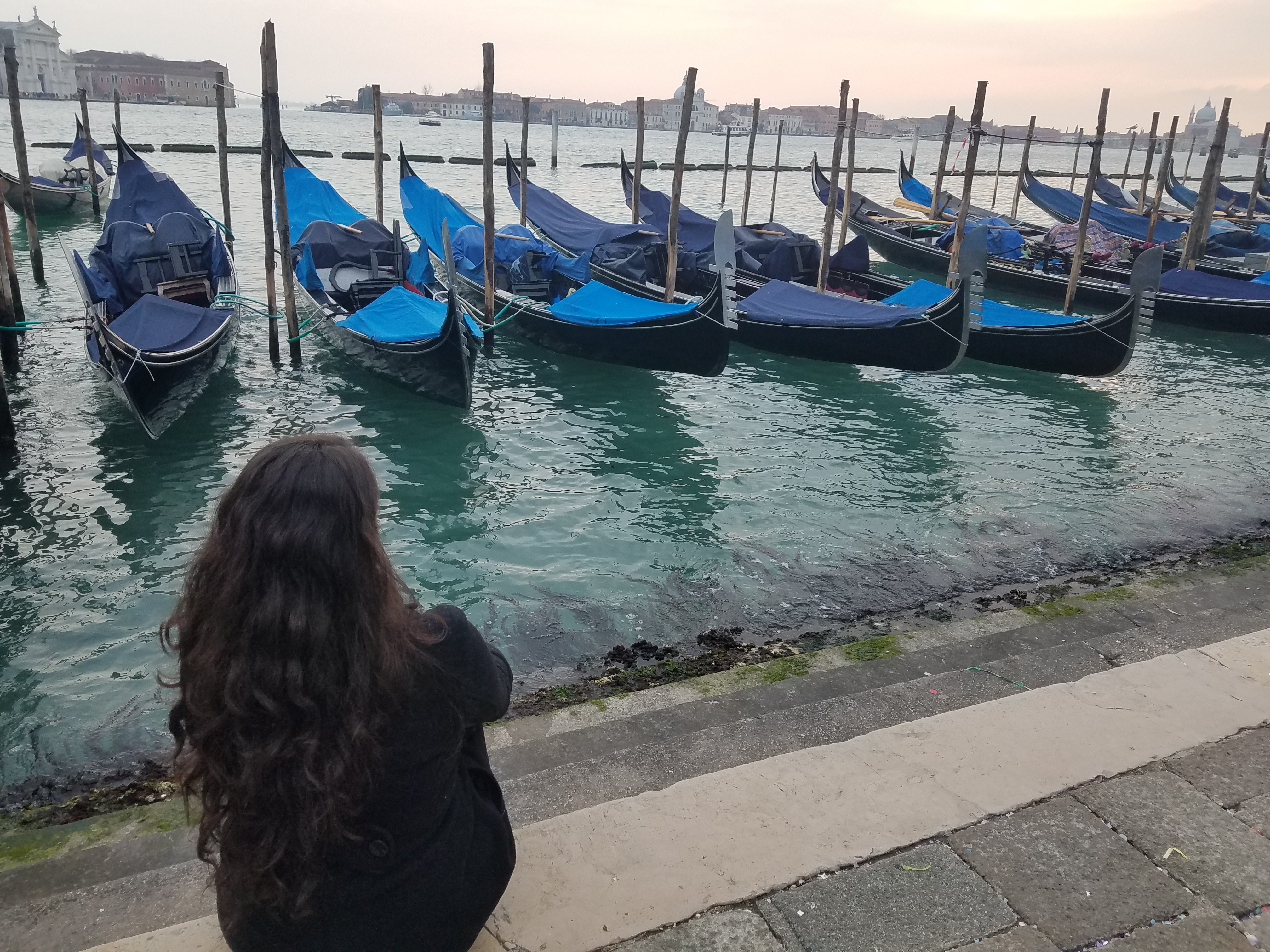 If you've been around for a while you will know that I am a huge advocate of writing things down, in order to manifest them into reality. Because of this, on January 1st, 2018 I wrote a list of 12 bucket list items that I wanted to cross off in 2018. And since today is the last day of 2018, I wanted to take a moment to look back on my favorite bucket list items of the year. I managed to cross off 3 of the 12 items on my original list, similar to last year!
I'll be writing a 2019 version because choosing 12 bucket list items for the year definitely pushed me to accomplish those goals, and I encourage you to do the same! Enjoy my favorite 16 bucket list items from 2018 listed in the order that they happened!
The items in this post with an asterisk (*) are the items that were in my 2018 bucket list goal list, the rest of the items were not necessarily planned but ended up happening because life is too short to not be spontaneous!
VISIT A NEW COUNTRY (SPAIN)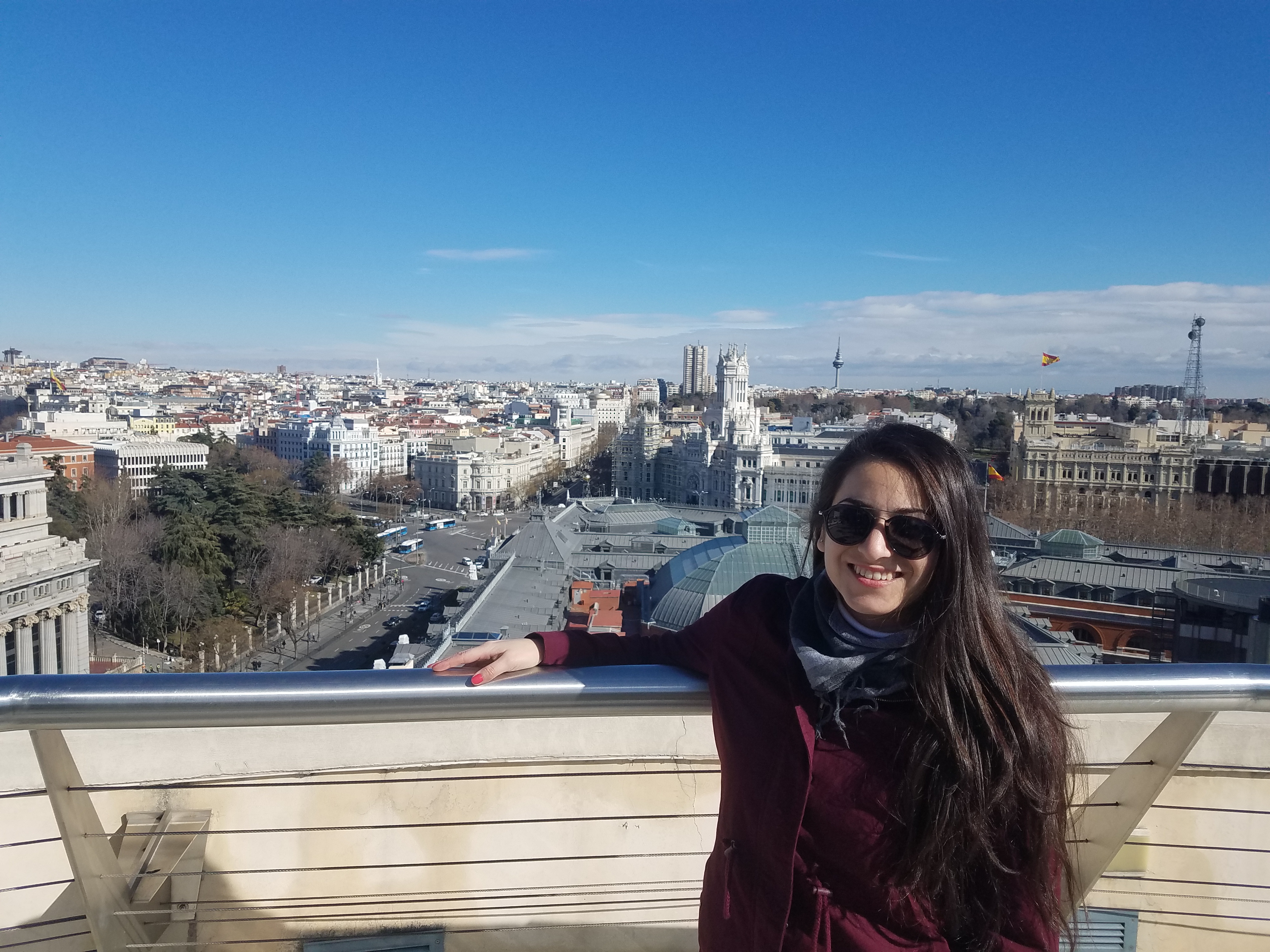 It's always fun to experience a new country (in fact, it's one of my goals every year to visit a new country). In Spain, my favorite bucket list items included marathon training in beautiful Valencia, visiting the largest aquarium in Europe, visiting La Sagrada Familia Cathedral, and eating all of the delicious food and drinks! Check out more Spain photos here!
VISIT A NEW COUNTRY (ITALY)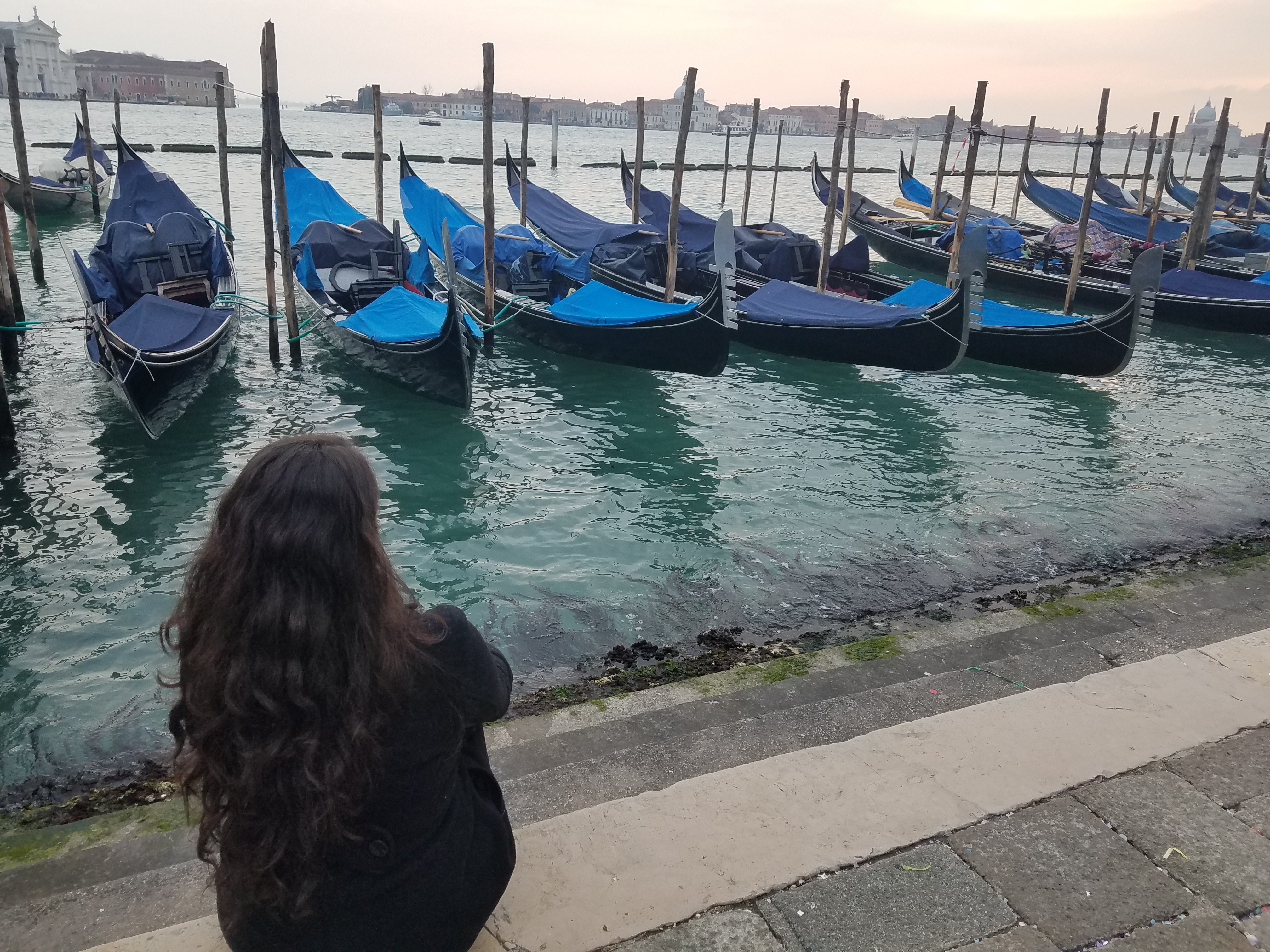 In Italy, I loved learning about all of the history and seeing the landmarks. I also really enjoyed eating pasta every single day and running all over Rome. I loved Venice because of the gelato and all of the canals. My favorite bucket list items included visiting the Trevi Fountain, The Colosseum, and of course The Vatican! Check out more Italy photos here!
WINNING THE SOCIETY OF WOMEN ENGINEERS (SWE) PHOENIX DISTINGUISHED SERVICE AWARD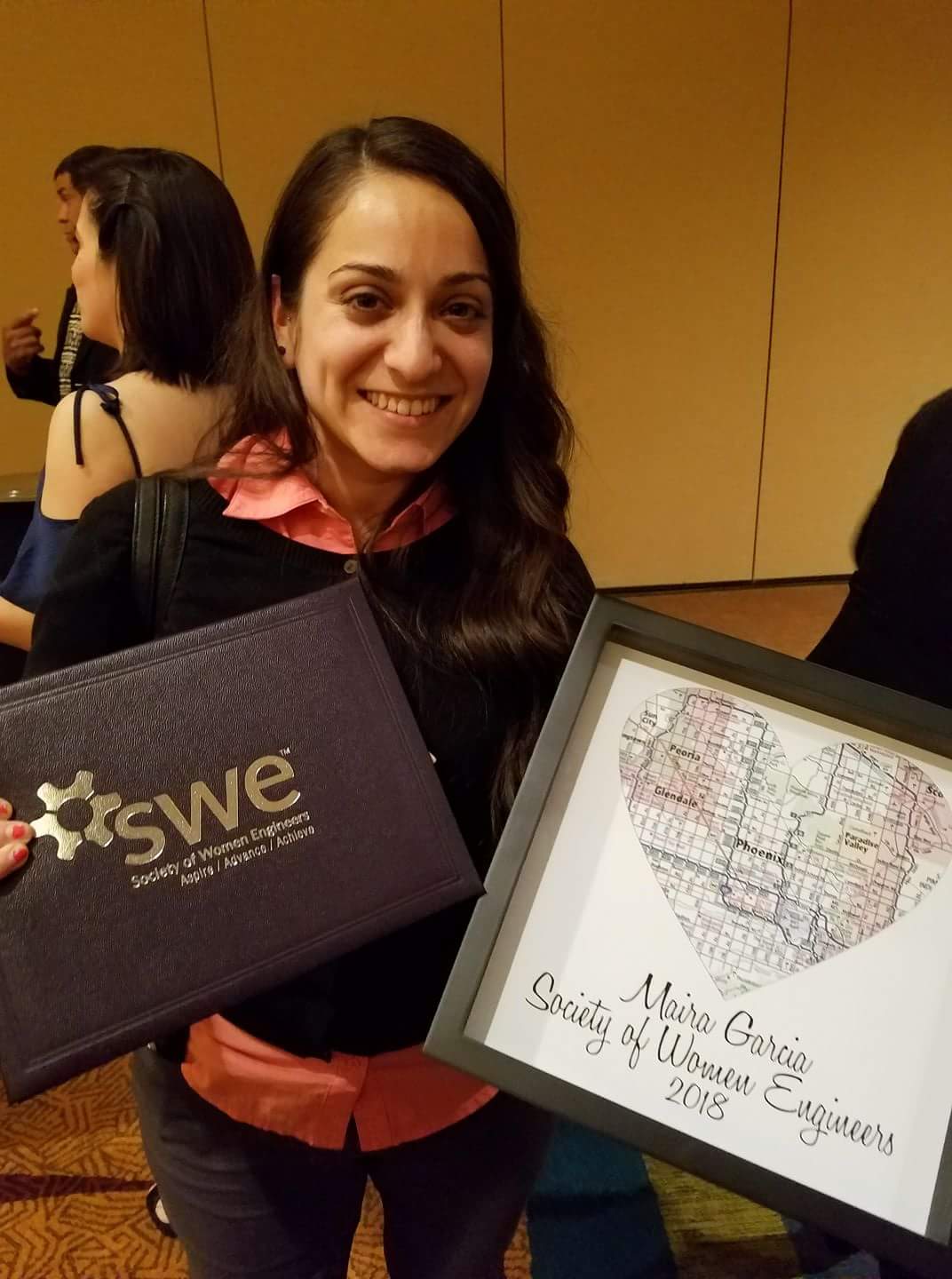 I had the incredible honor of being awarded the 2018 SWE Phoenix Distinguished Service award which is given to a member who has made significant contributions to the SWE Phoenix section. This award recognizes committed service, leadership and devotion to SWE with a focus on efforts that have been above and beyond for a consistent period of time. To me, this award means so much because the winner is chosen by previous award winners and to now be a part of this select group of ladies is incredible. I admire you all so much. I was told a big reason I received this award was due to my work with Embry-Riddle Aeronautical University so of course I want to give them a shout out (they're amazing) but I also want to thank all of my talented friends who have joined me (or will be joining me) in Prescott to speak to these students. 
VISITING NATIONAL PARKS IN UTAH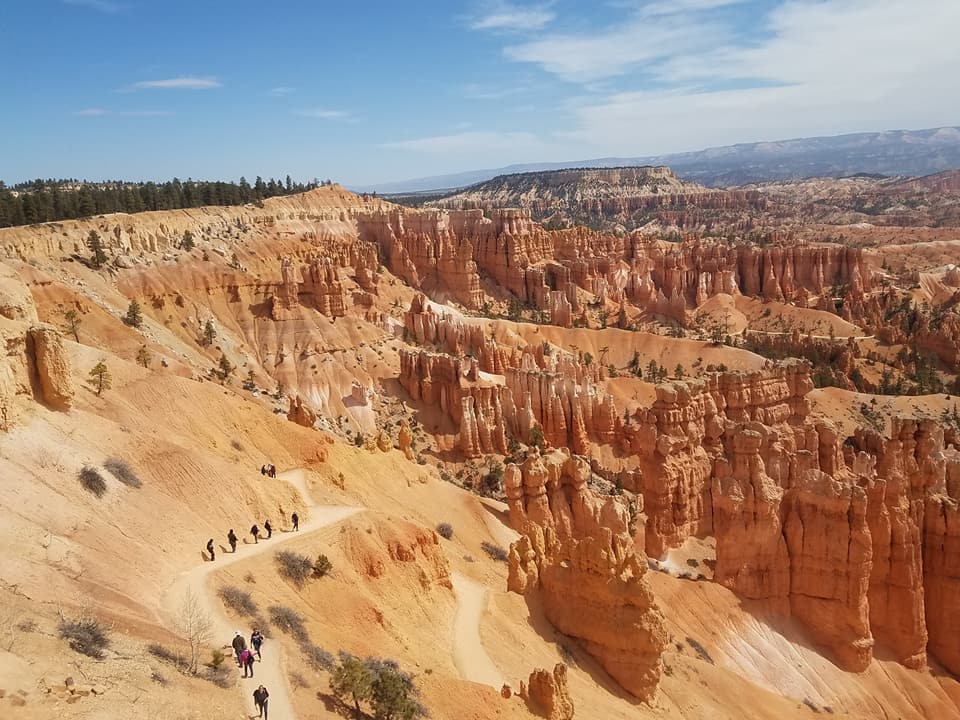 As someone who lives in Arizona, I can tell you that I know how beautiful nature can be…but Utah still took my breath away. There are so many scenic areas in Utah, but if you absolutely have to do one thing…it is to visit a National Park. My favorite was Bryce Canyon National Park and I don't even think I have to list any reasons because a picture speaks a thousand words. How majestic does it look?! This bucket list item was part of my Utah Road Trip and you can check out more fun photos here!
BREWING MY OWN BEER*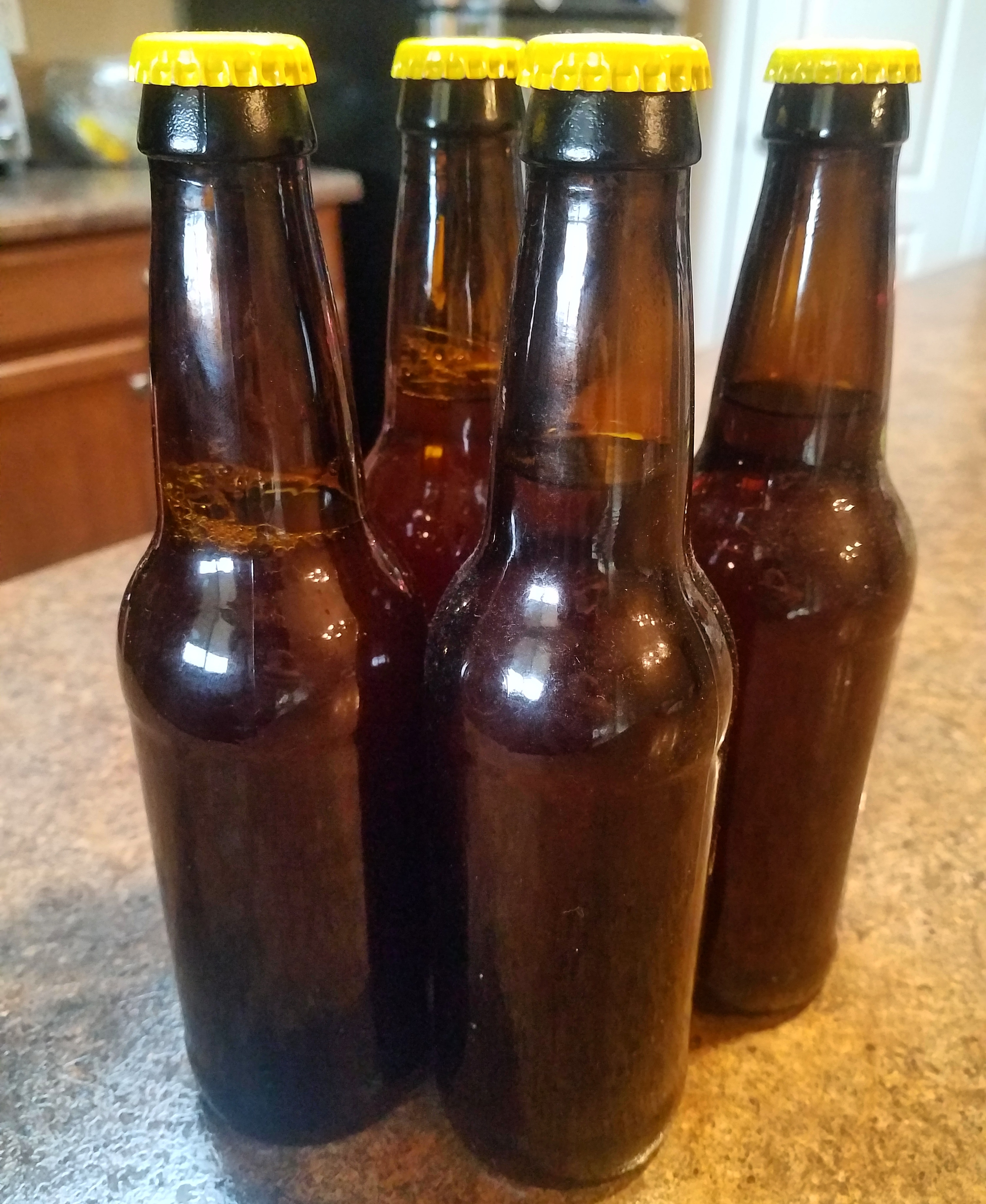 As an enthusiastic beer drinker, this bucket list item has been a long time coming. I've gone on so many brewery tours that at this point I think I could brew beer in my sleep (no I can't, I'm totally kidding). But luckily I have awesome friends who are always willing to help! My friend Mario helped me to cross off this epic bucket list item and it was so fun! Stay tuned for a blog post with all the details!
EXPERIENCING NIAGARA FALLS

I have always wanted to visit Niagara Falls and finally crossed off this incredible place from my travel bucket list! I didn't do much research before going so all I knew was what friends had told me: that the Falls would take my breath away, and they did! I learned so much and was captivated by this natural wonder that I felt the need to immediately share 10 photos to inspire you to visit!
BECOMING AN AUNT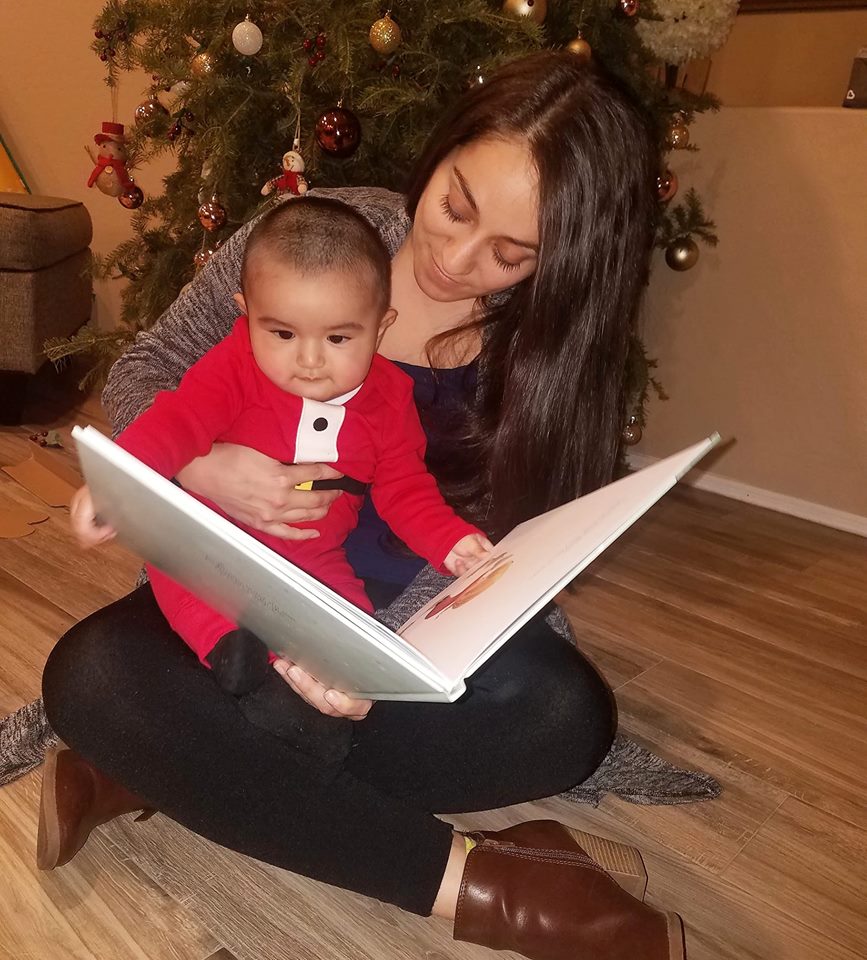 This year, I became an aunt and my life changed. When I first laid eyes on my beautiful nephew, I fell in love. I can't wait to travel the world with you little one, teach you life lessons, and read with you.
GO WAKE BOARDING*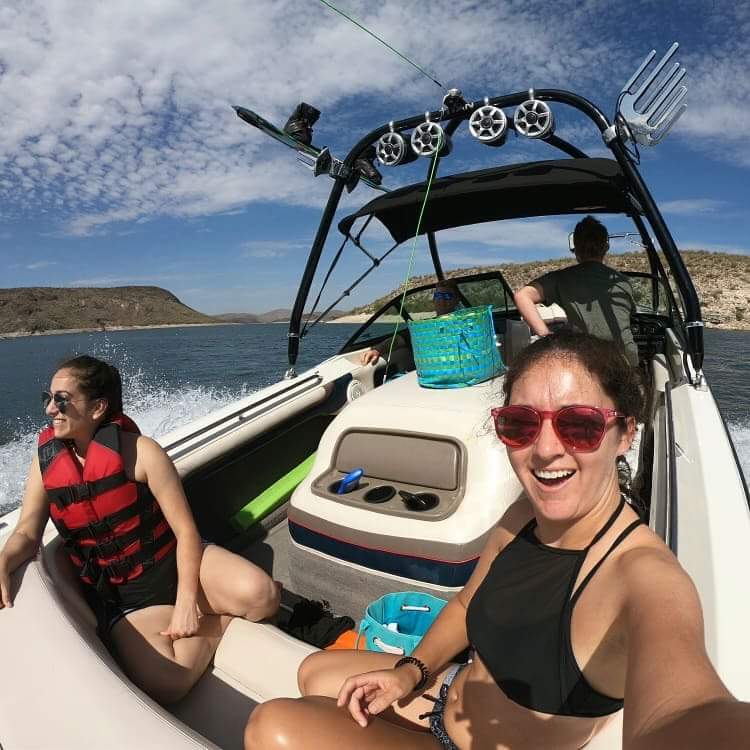 This bucket list item was another super epic one! A huge thanks to my friend Renee for taking me under her wing and being super patient with me as I tried wake boarding for the first time. Wake boarding is SO DIFFICULT and requires so much strength and after SEVERAL attempts I was finally able to do it! It's so fun, and Lake Pleasant is a great place to learn!
EXPERIENCE GLAMPING*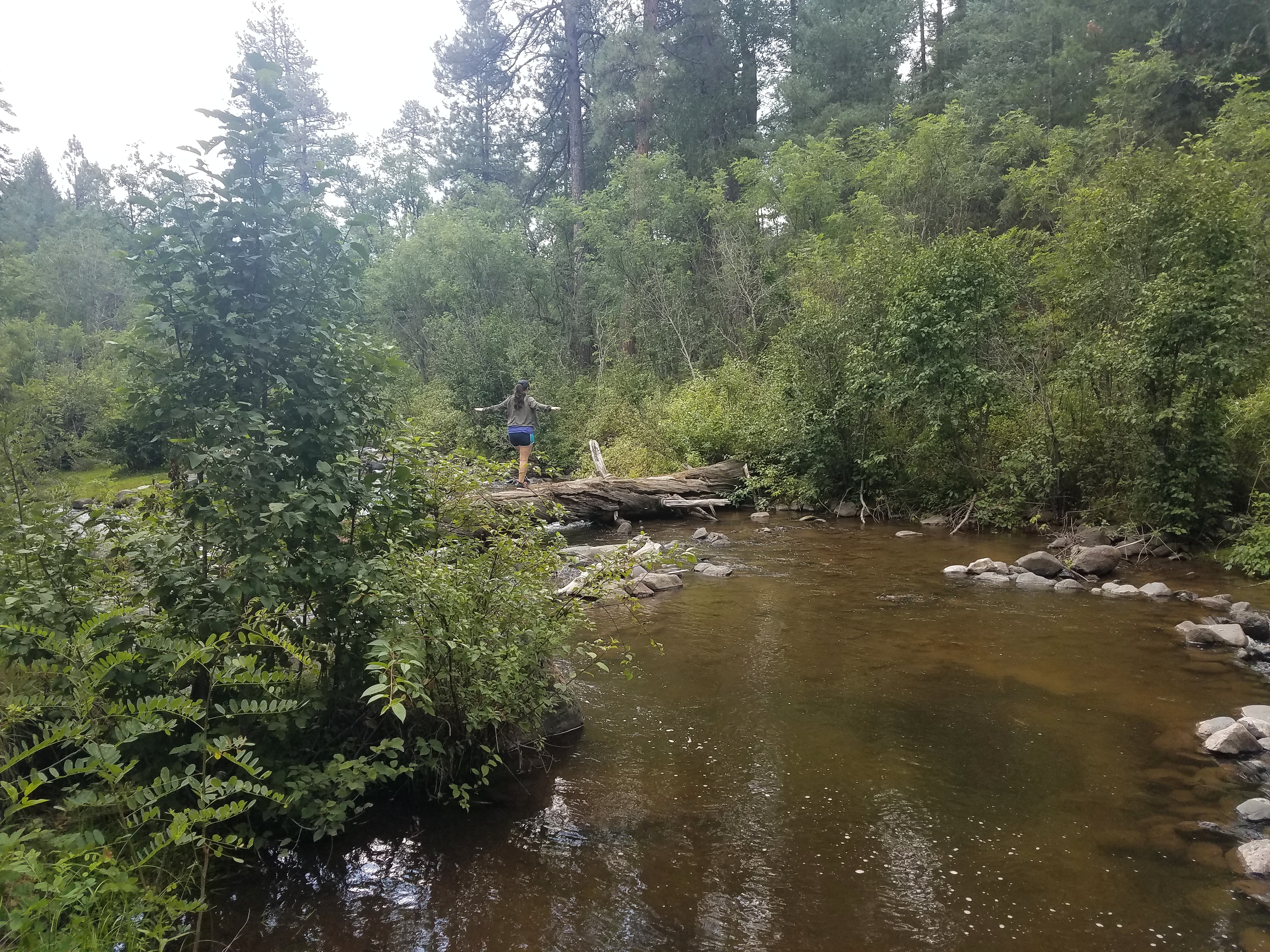 I came back from glamping (glamorous camping) and I kind of want to buy my own RV now because it was great to have all of the amenities from back home super close to beautiful lakes. Huge thanks to my wonderful friend Rebecca who let me invite myself (lol) on her trip to Show Low in her super awesome camper that's basically a hotel on wheels. Check out more Show Low photos on my Instagram stories here!
INTERVIEWING FERNANDA CASTILLO AND MAURICIO OCHMANN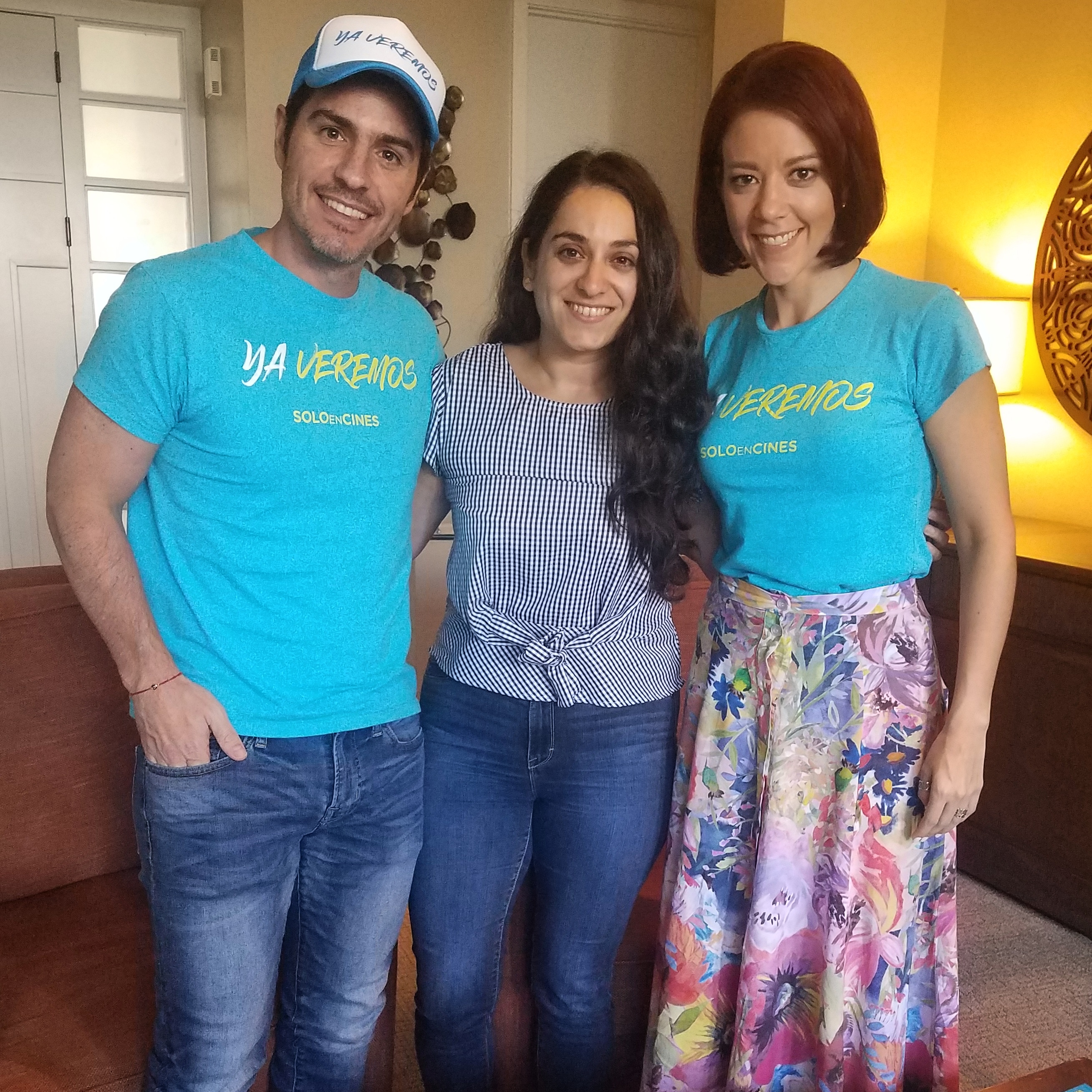 Sometimes with this blog, I get incredible opportunities…like meeting two of my favorite Mexican actors Fernanda Castillo and Mauricio Ochmann! I got to meet them, chat about bucket list items and about their movie Ya Veremos. You can check out the full interview here!
MEDIA FEATURE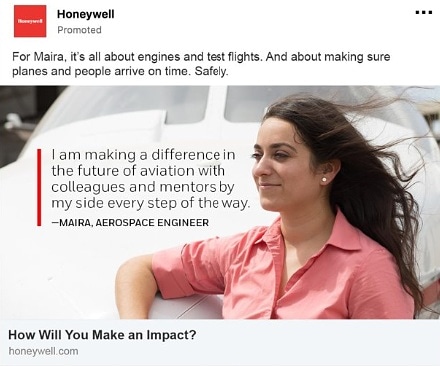 I was one of two engineers chosen for a media campaign with my job and it was such an honor! I love this campaign because the theme is 'Making An Impact' whether it is personal, community, customer or cultural impact. I've been with Honeywell for four years now and it's been such a great experience for one main reason : the people I work with. I recently shared a quote on Facebook: 'Surround yourself with people that constantly make you want to set your bar higher.' And it's so true, your community matters so much. Thank you to everyone I have worked with for these last four years, it's been incredible. And thank you Honeywell for this feature, I am truly honored!
GROWING THE SHPE UA SCHOLARSHIP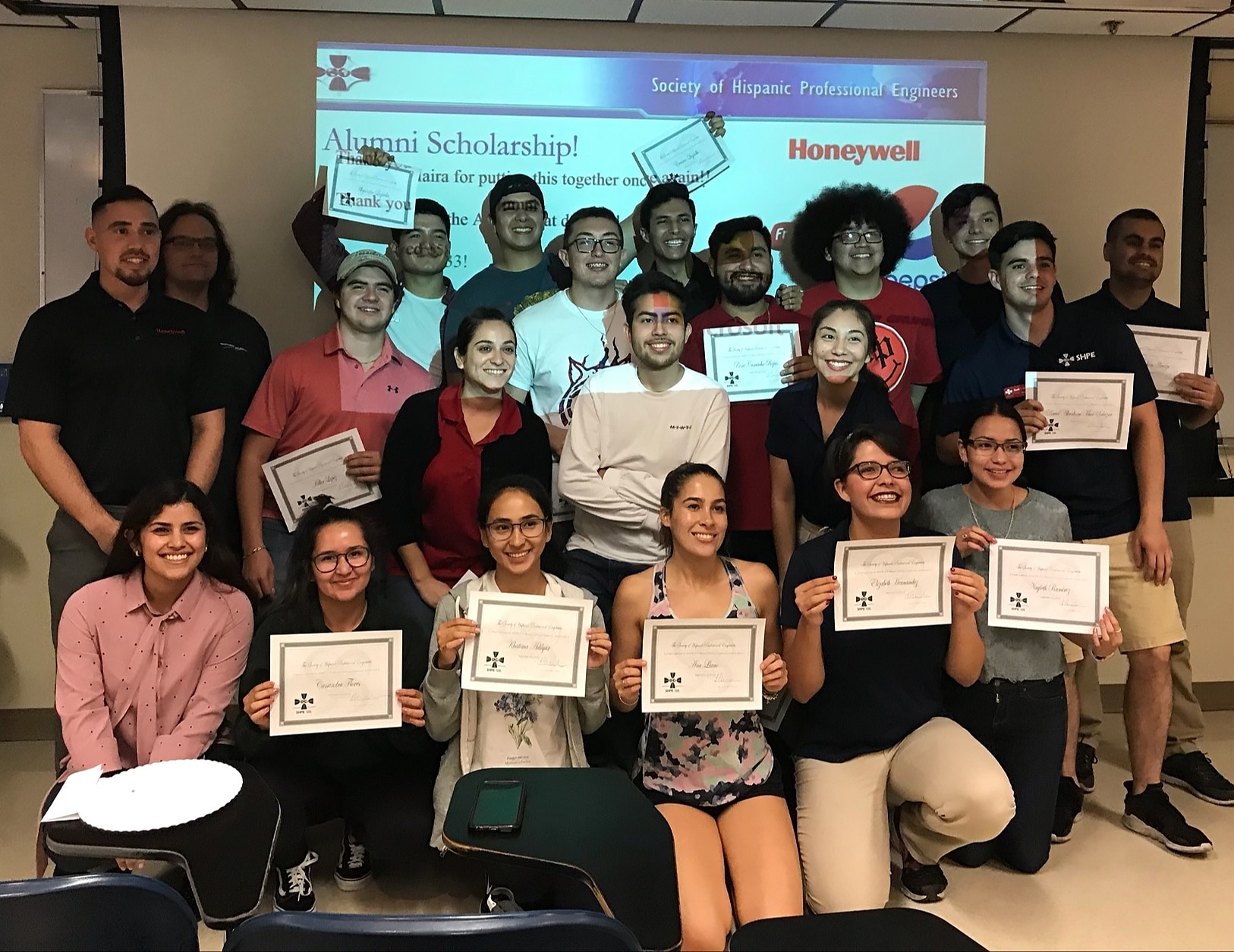 In 2015, I started a scholarship with my fellow alumni to send students to the Society of Hispanic Professional Engineers (SHPE) National Conference. Our first year, we raised $1250 to send five students to the conference, in 2016 we raised $2127 to send seven students, last year we raised $5,000 and I'm so proud to say that this year we raised $5,833 and will be sending 17 students to the conference! On Monday night, we presented 17 deserving students with scholarships to attend the SHPE National Convention in Cleveland. I am always bragging about what a great group of people SHPE UA puts out into the world after graduation and this is evidence that it is true. I truly appreciate these folks for supporting a cause that is so near and dear to my heart. What a gift to know incredible engineers and incredible students. Thank you all again! Bear down and SHPE IS LIFE! 💙❤💙❤ 
RUNNING A RACE ON THE BEACH 
I ran the Surfing Madonna 10K in San Diego, California and it was the first time I actually ran a race on the beach. I've done short training runs on the beach (and they're short because running on the beach is so difficult)! I have ran much longer distances but I was especially proud of finishing this race because it was such a tough course.
RETURNING TO MEXICO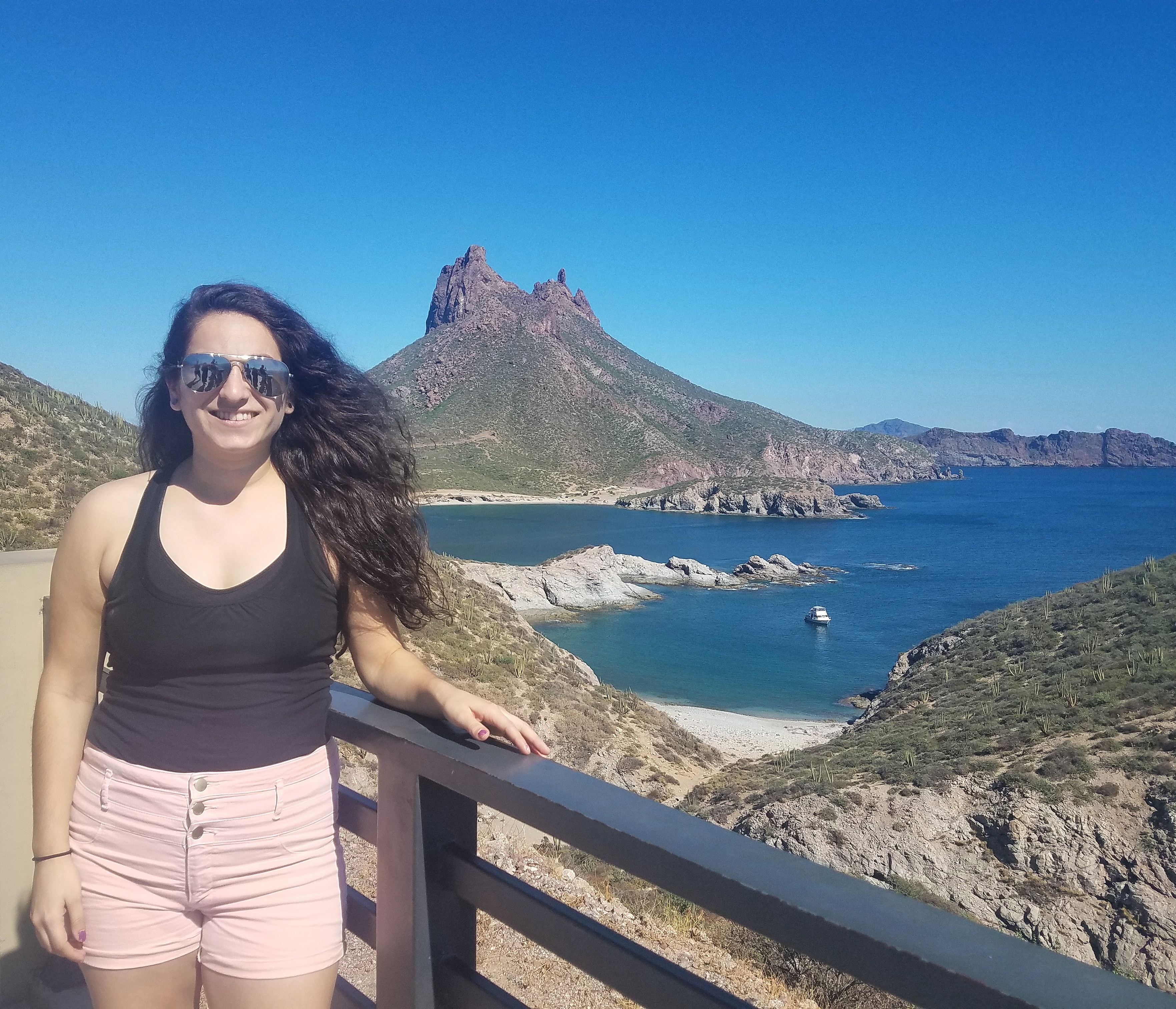 I have finally made it back to my parents' home country of Mexico after 10+ years! You better believe the first thing I did when arriving in Mexico was to enjoy some delicious food but the nature lover in me also did some exploring. I was told that I needed to add El Mirador De San Carlos (San Carlos Vista Point) to my bucket list and I WHOLEHEARTEDLY AGREE. This lookout point in Sonora, Mexico is so beautiful and reminds me of a combination of the Cliffs of Moher in Ireland and the views from Malibu, California. Check out my Mexico Instagram story for videos! The drive up is also very pretty and you can buy all kinds of fun souvenirs and delicious snacks at the top! Check out more Mexico photos on my Instagram stories here!
RUNNING IN MY FIRST OBSTACLE RACE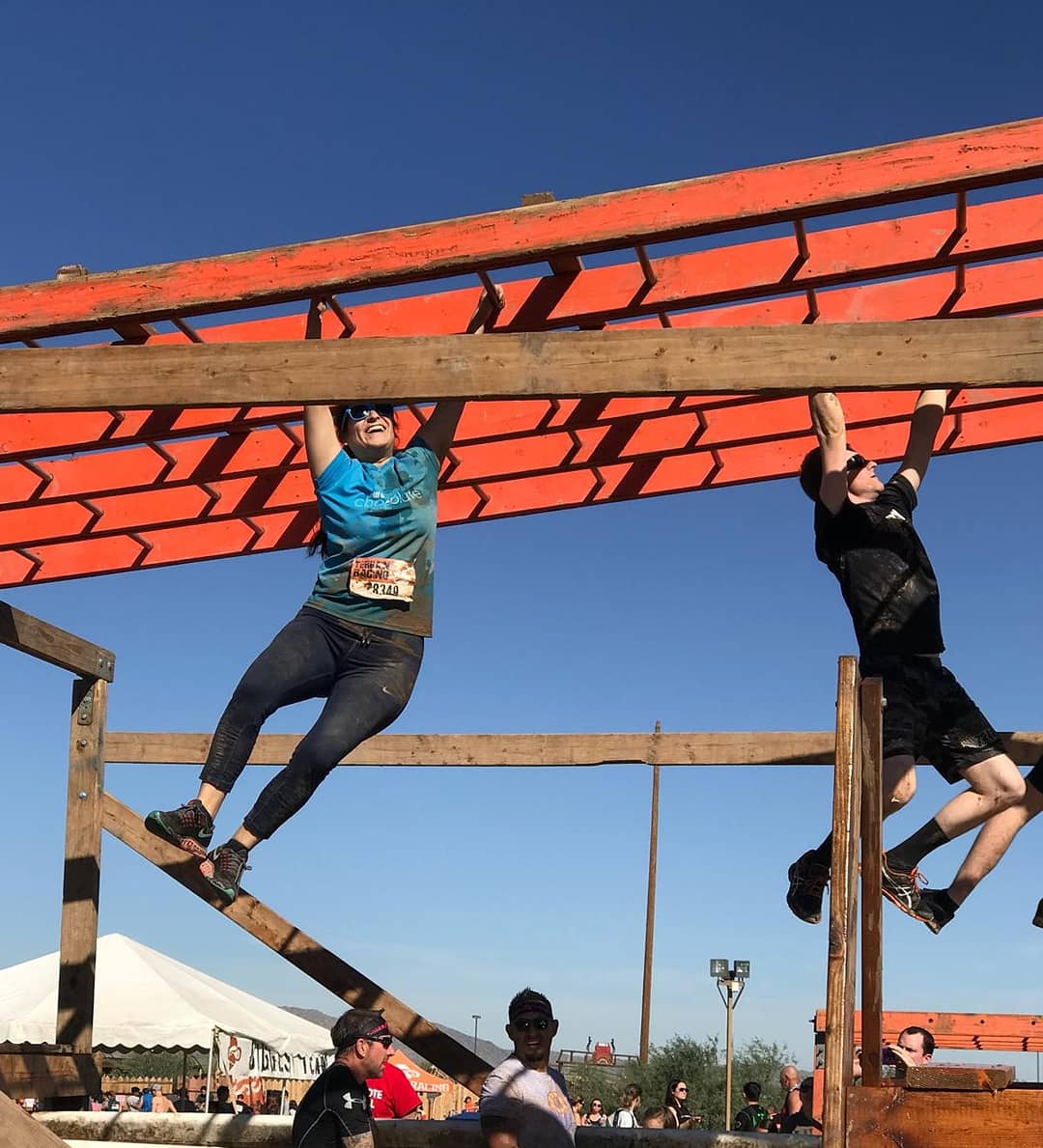 I was invited super last minute to run a super fun obstacle race with my friends and I can't wait to do it again! The Terrain Run is a super fun 3 mile long obstacle race that includes wading through mud, monkey bars, climbing up walls and so many other fun things! 
OFFICIATING A WEDDING ON THE BEACH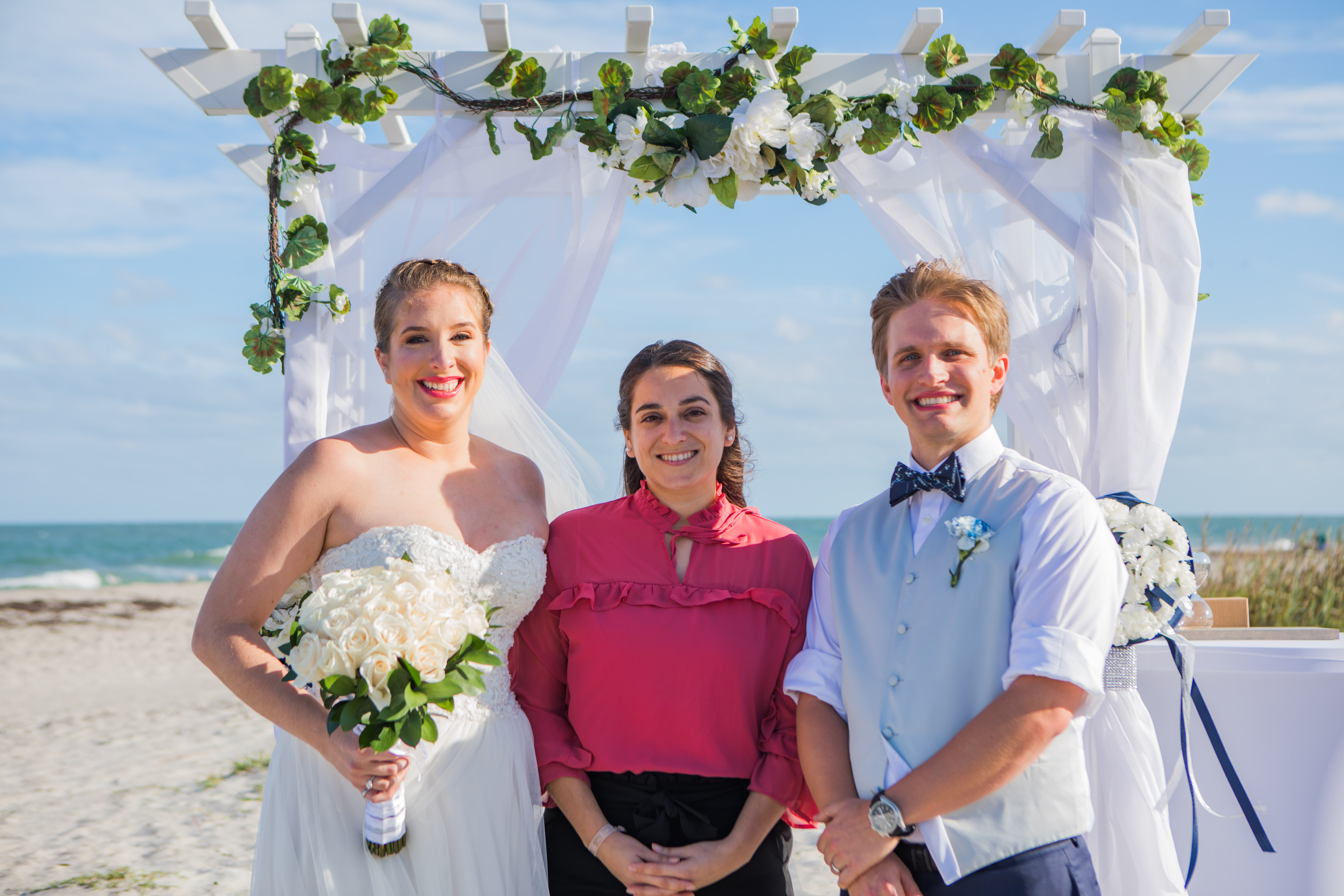 I have officiated five weddings so far (#EnthusiasticAboutWeddings) and if you know me even a little bit you'll know that I love bucket lists. Which means that I do have a wedding officiant bucket list. This wedding officiant bucket list includes different weddings that I want to do including a wedding on the beach!!! This wedding was special not because of the beautiful location, but also because I love Maggie and David so much. Thank you for letting me be a part of your special day!
RUNNING MY 2ND HALF MARATHON
I ran my 2nd half marathon and shaved 23 minutes from my last half!! The Gilbert Half Marathon was a blast and having Lady Gaga on my playlist made the 13.1 miles feel like one big dance party! This run was a training race for when I get ready to run my 2nd full marathon in January! Check out lessons learned from running my first full marathon here!
GETTING MY FRIENDS TO RUN MY FAVORITE RACE WITH ME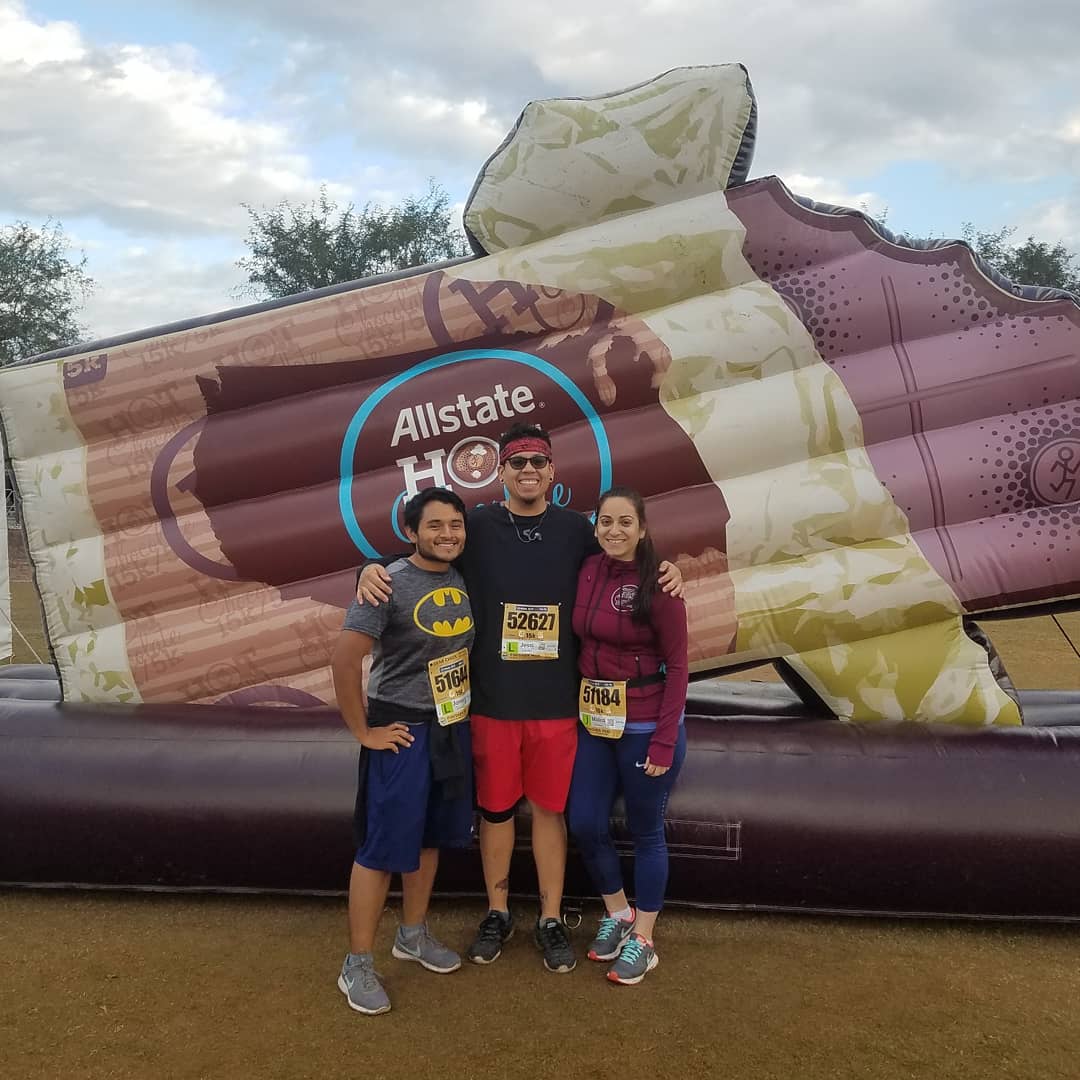 This year, I learned that running is fun, but running with a big group of friends is an incredible experience. A ton of my friends (unfortunately not all are pictured) ran the Hot Chocolate 5K/15K with me! I don't think I can fully express how proud I am of all these fabulous peeps. I am especially proud of my friends who had never run in a race before, my friends who had never run such a long distance before, my friends who achieved their set goals, and my friends who discovered a love for running and who will hopefully be joining me in future races! Thanks for joining me in my favorite race y'all! Check out #EnthusiasticAboutRunning to see more running inspiration!
SUPPORTING MY FRIEND AS SHE HOSTS HER FIRST YOGA CLASS AS AN INSTRUCTOR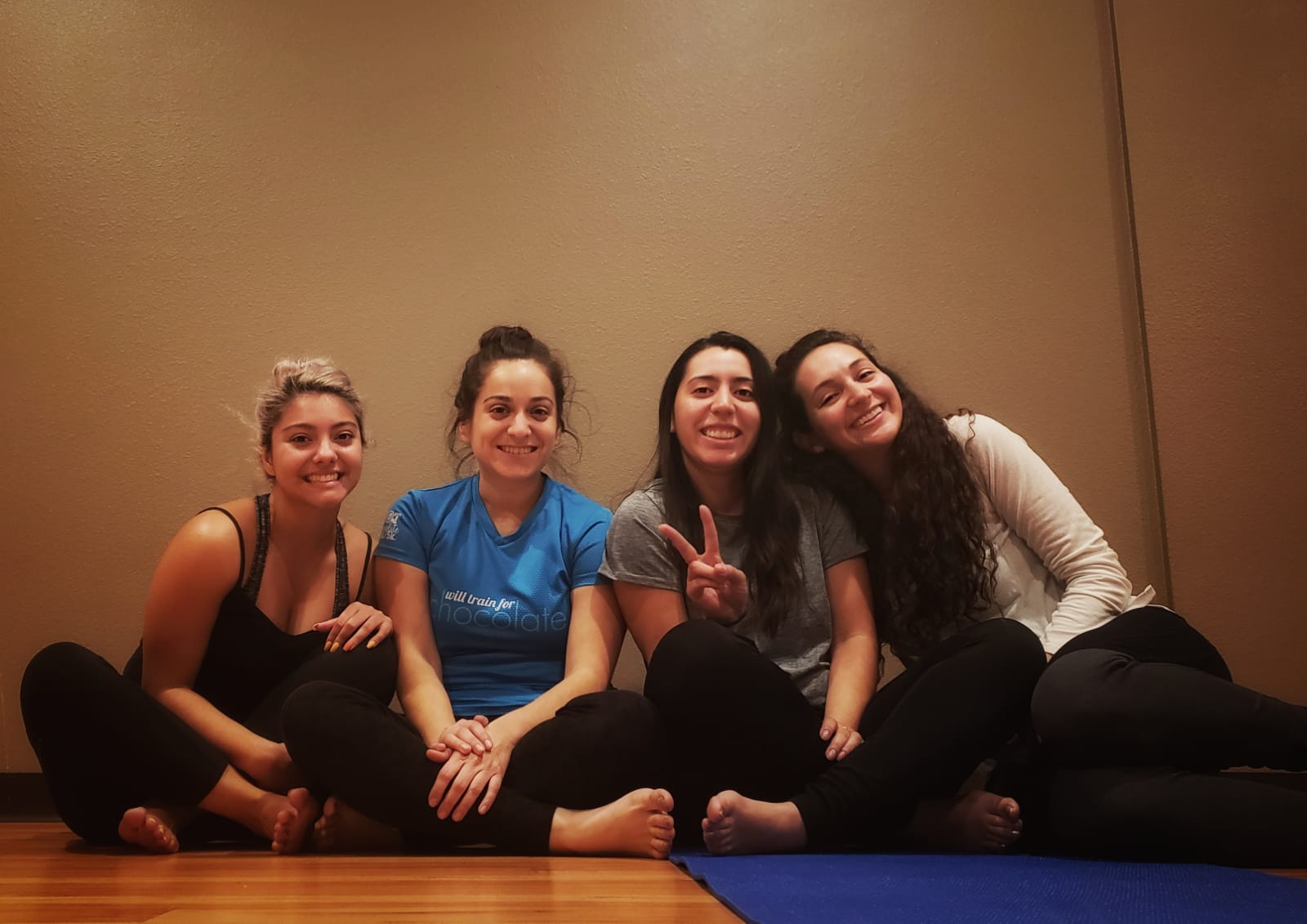 And last but not least, I ended 2018 the way I began: surrounded by amazing friends. This time, the amazing friend was Karen, a newbie yoga instructor! Karen has actually made one appearance on the blog before, you can learn more about her by checking out my hot yoga post here. I had the opportunity to attend one of her yoga classes and have never felt more relaxed!
---
Hope you enjoyed this stroll down memory lane! Stay tuned for the 2020 version!  If you want to join me in future bucket list adventures, please let me know.
Thank you all for reading, and stay enthusiastic!
Feel free to follow the adventure on social media 🙂
Facebook / Instagram / Twitter / Youtube 
-Maira
Please follow and like us: