This post is sponsored by Foster Farms. As always, all opinions are my own.
My friends, it is my favorite time of the year, it is officially MARCH MADNESS!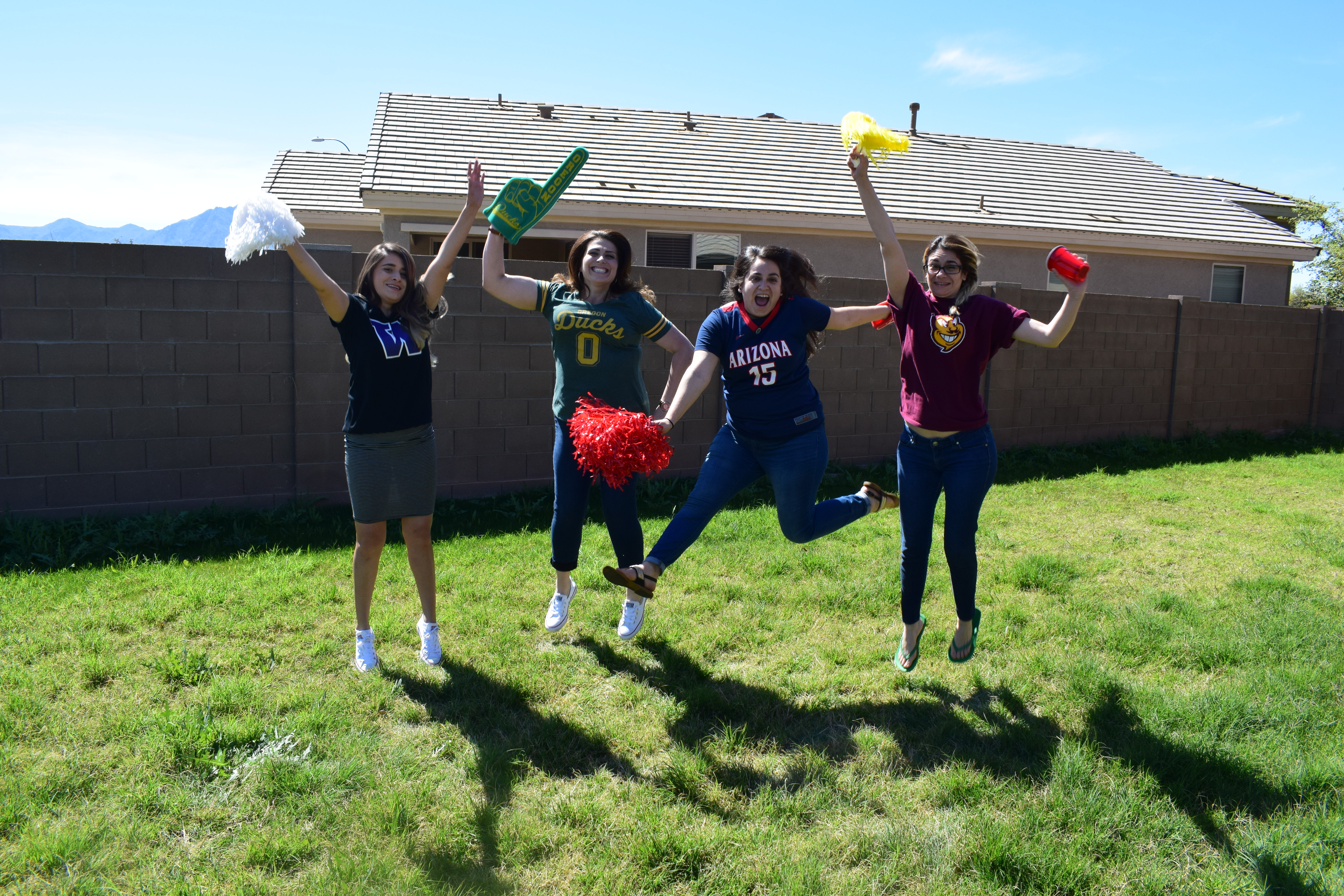 It's been a fabulous beginning to March Madness because my team (Arizona Wildcats!) won the PAC 12 Basketball Tournament and I am hoping that they make it all the way in the NCAA Tournament. I think this is our year, but even if it's not and my bracket gets busted…at least I will enjoy hosting game viewing parties and eating tasty snacks. I've partnered with Foster Farms for their Snack Time Bracket Busters (#FFBracketBusters) campaign to show you all that mini corn dogs are the easiest appetizers to have during game viewing parties!
My first experience with March Madness was my freshman year of college at the University of Arizona. In high school, I played basketball (point guard!) but I never watched college basketball. Once I got to college, it was impossible to not fall in love. Arizona is 100% a basketball school and it's a huge part of the college experience which is why I made it a point to attend all of the games in order to satisfy my graduation bucket list. I got to know the players, took some selfies with them and with the coach, attended the games, and even took a spontaneous trip to Las Vegas for the PAC 12 Tournament my senior year of college. Everything surrounding college basketball just oozes enthusiasm, I mean check out the final home game of my senior year in college below!
In preparation for this post, I took a stroll down memory lane and you can join me by checking out the #EnthusiasticAboutUABasketball hashtag on Instagram. You can definitely see how enthusiastic I was (and still am) about UA basketball.
I loved being in college and going to all of the games, but after graduating 2 years ago I quickly found out that it's tough to go to the games once you are out in the real world. However, I make sure to either watch the games at sports bars or host my own game viewing parties! I love hosting parties and cooking but when Arizona is playing, I'm not really trying to spend a lot of time in the kitchen, I'm trying to be in and out, and sitting on the couch watching my Cats play…which is why I'm so happy to have partnered with Foster Farms to feature their mini corn dogs.
I love the mini corn dogs because they look fancier than your typical corn dogs and they're so easy to prepare! You literally throw them in the microwave or oven and then plate them with some ketchup! They're also really tasty, my friends and I couldn't stop eating them. Can you tell that my sister really loved the mini corn dogs (lol), she didn't want to let them go!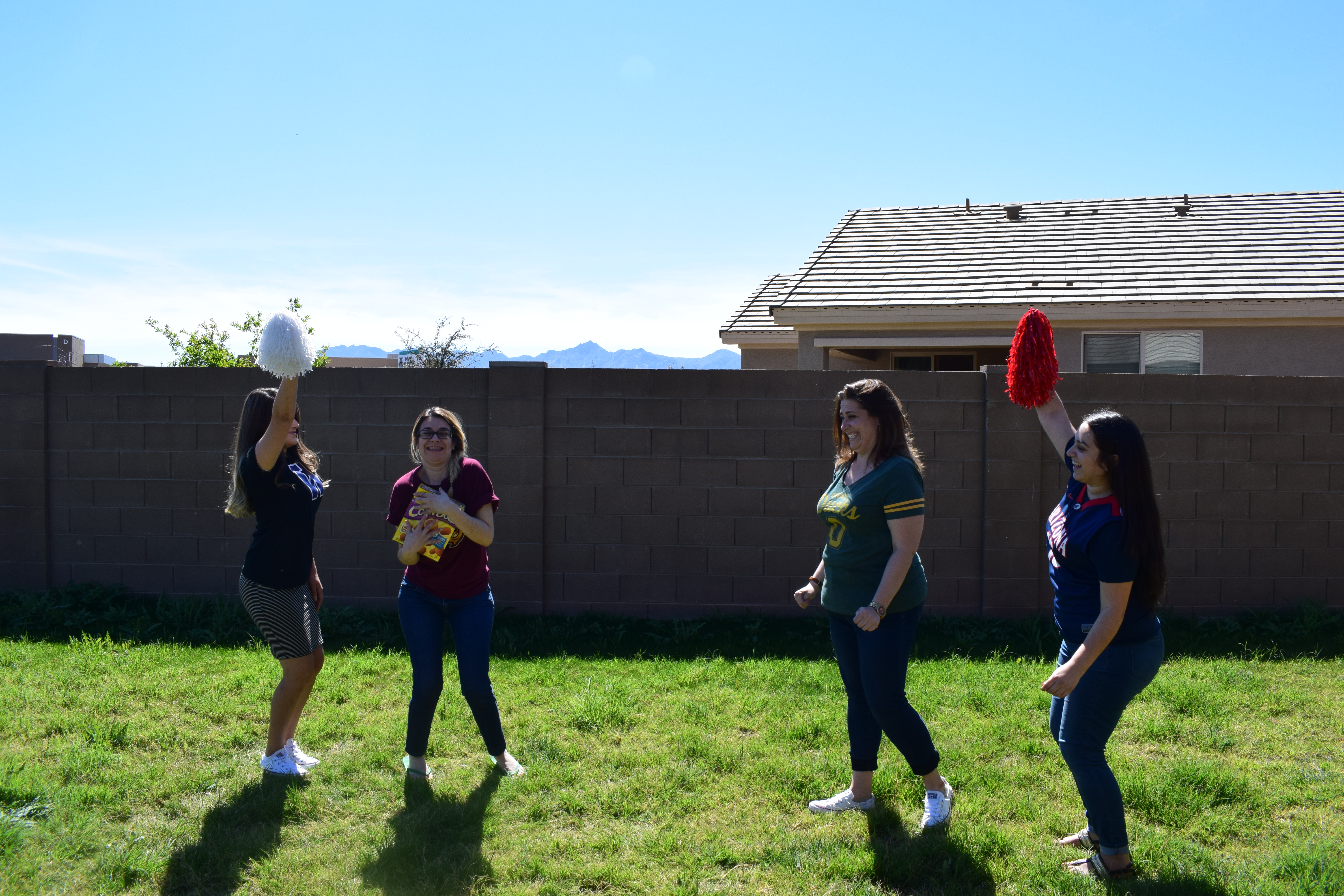 For the first Arizona game in the NCAA Basketball tournament against North Dakota on Thursday night, I decided to host a game viewing party and invited my fellow PAC 12 fans (we had Washington, USC, Oregon, Arizona State and of course Arizona in attendance).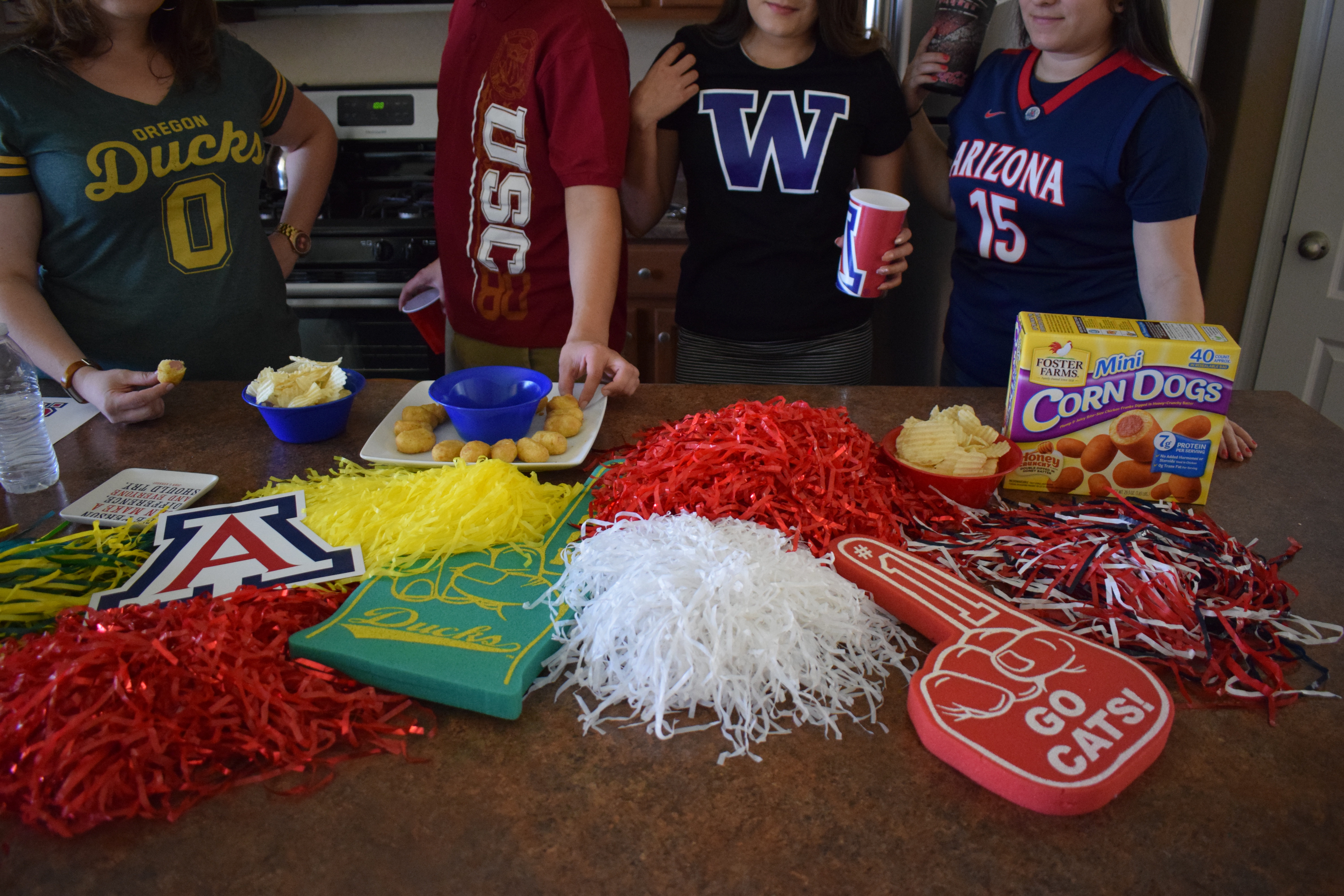 Luckily Arizona won or else I would have shut down the party real quick 😉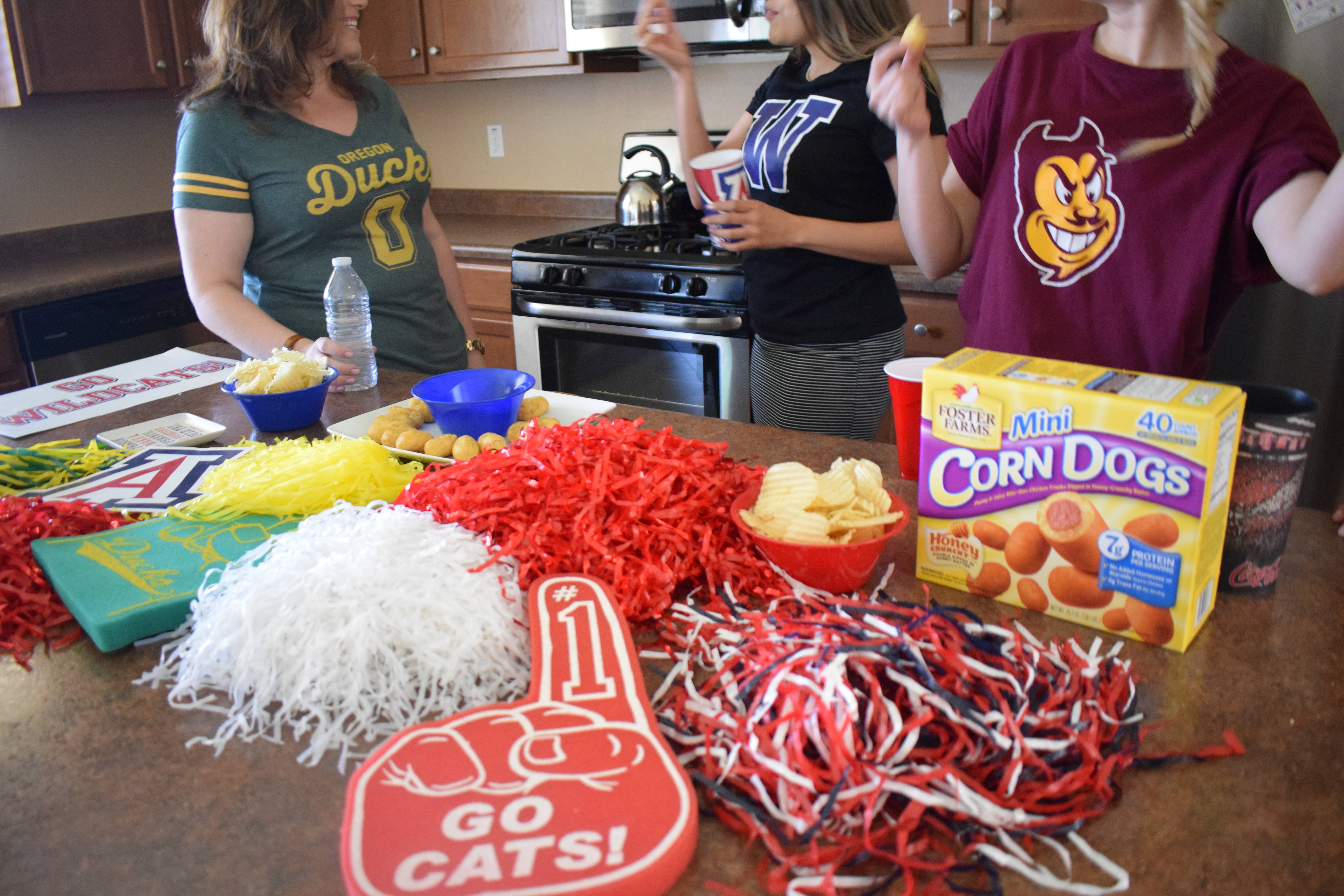 Every year, I fill out my bracket and I always have Arizona as the Champion (let's call it divine wishing). I filled out my bracket below and didn't bother to list any other schools, because Arizona is the only school that matters 😉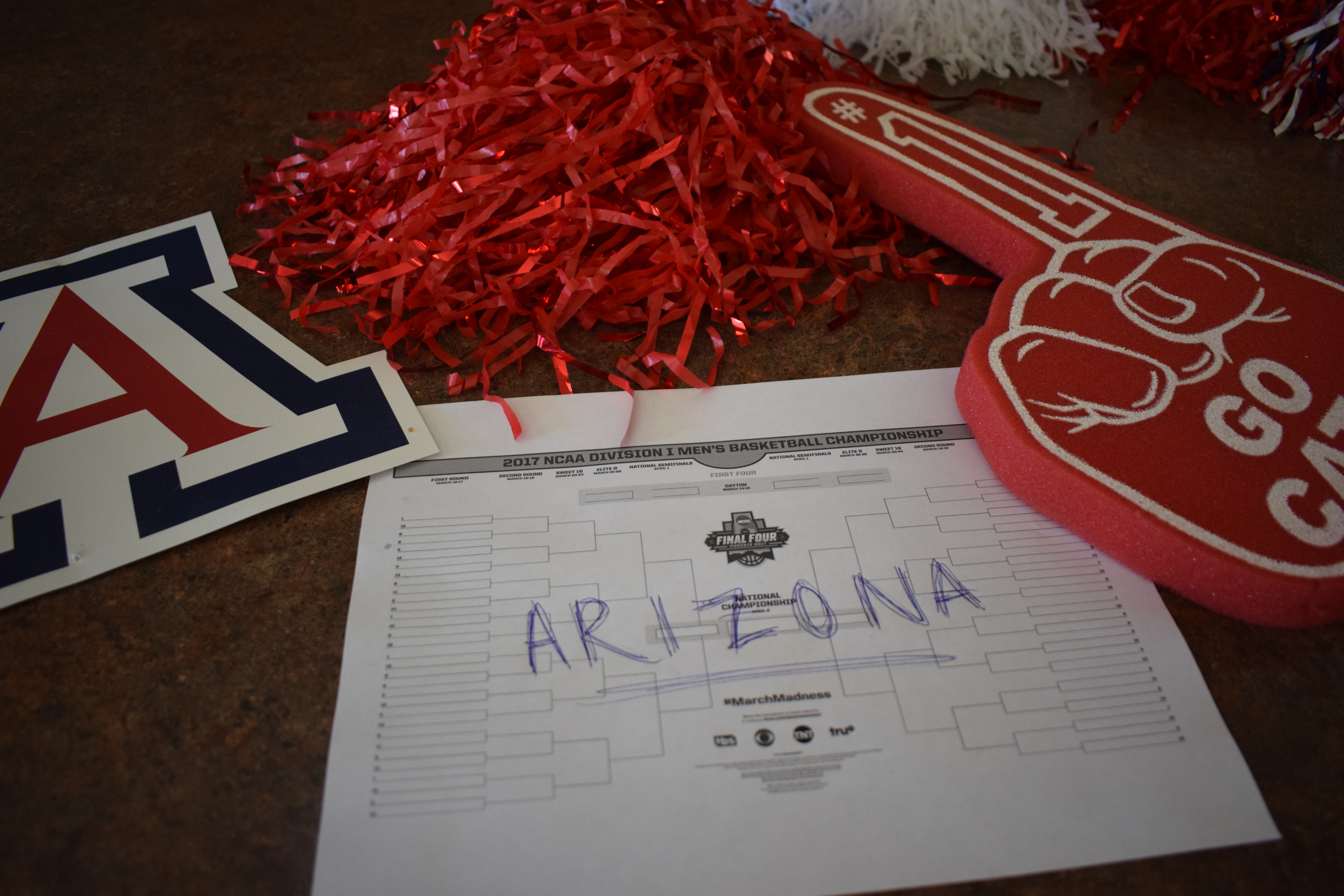 No, I'm totally kidding but I do have Arizona winning it all this year…and I'll be realistic, my bracket will most likely get busted but it's okay because I am surrounded by good friends and good food. Check out my real bracket below!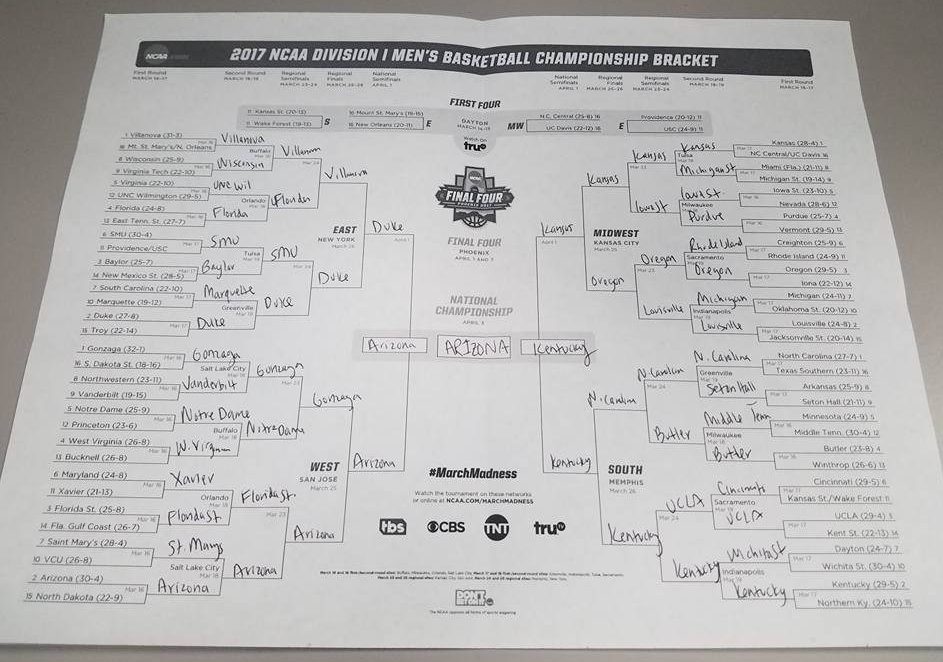 I like to also keep my game viewing parties super simple, because it's about the game and not about me. The mini corn dogs make everything seem a little fancier and the fact that the breading on the corn dogs is so flavorful leaves my guests happy. It's also such an easy snack to have while watching intense games!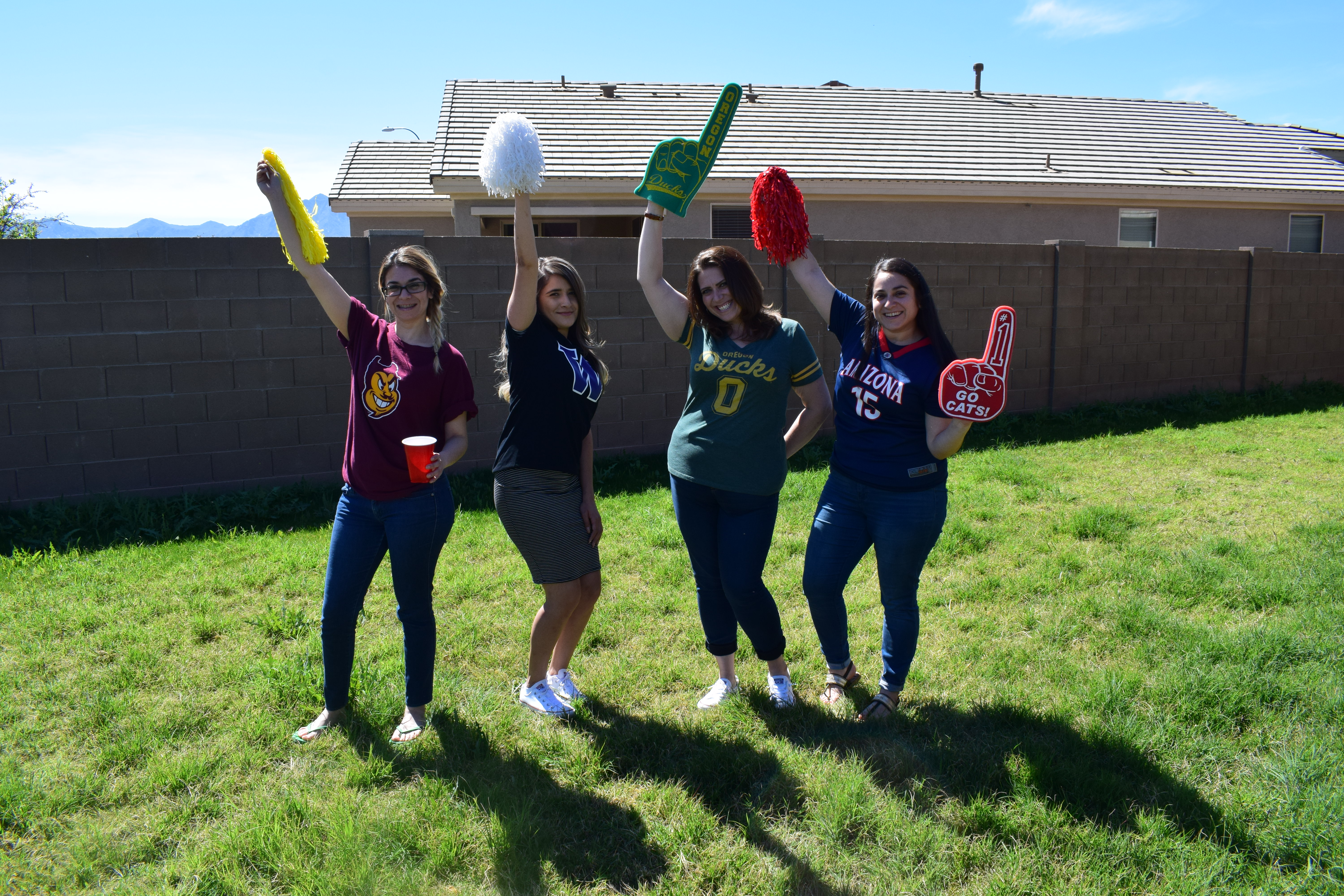 During my game viewing parties I like to bring out all of my Arizona swag so that my house can be filled with Arizona vibes. This time, I invited my friends to bring their own swag to be fair. Carrie brought out all of her Oregon swag, Erika brought some Washington pom poms, Christina brought Arizona State pom poms and I of course had my Arizona foam finger!  And my brother forgot his swag, so since Arizona State and USC have basically the same colors he just stole the pom pom 😉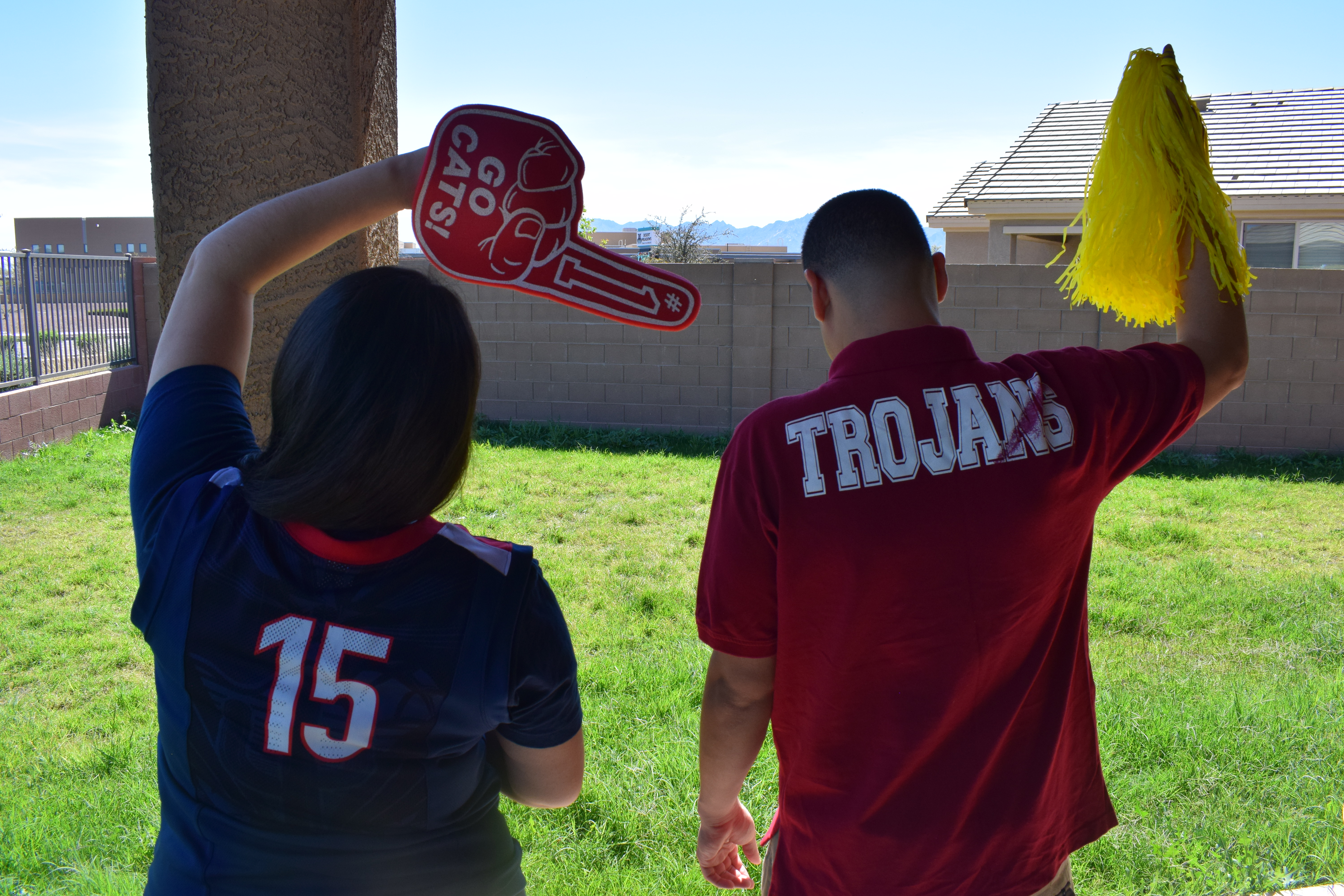 It's been a great year for Arizona basketball and it's been very exciting because the Final Four will be held in Phoenix (where I live)! I've already told my friends and fellow Arizona Alumni that if Arizona makes it to the Final Four, I will be there and I'll probably sneak some mini corn dogs into the game with me 😉
So here's to hoping Arizona wins it all, and to hoping that your game viewing parties have tasty snacks like Foster Farms mini corn dogs!

Who do you all have winning it all? And what will you be eating? Thanks for reading, and stay enthusiastic!
Feel free to follow the adventure on social media 🙂
Facebook / Instagram / Twitter / Youtube
Maira
Please follow and like us: