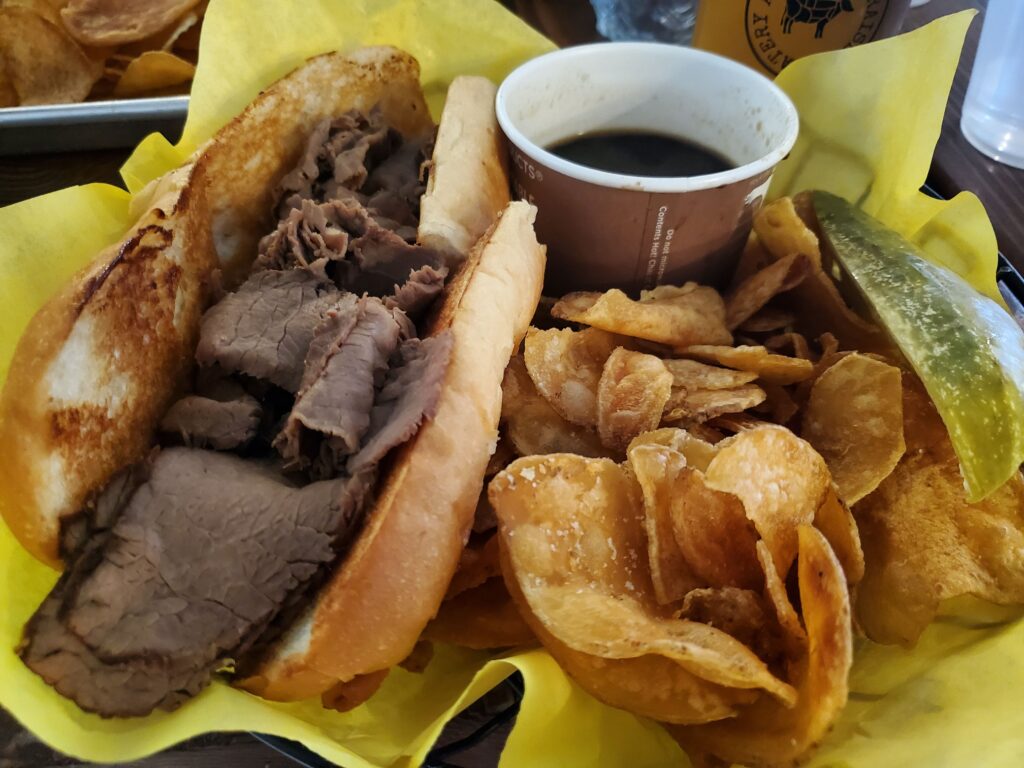 When you think of Flagstaff you probably think of snow and great snow sports weather…but did you know there's a ton of delicious restaurants in town! This post is part of The Ultimate Flagstaff Bucket List series and has been a labor of love and includes places I've found on my own, via the Internet, and via friends! There is so much to eat in Flagstaff and I hope you enjoy my recommendations!
Beaver Street Brewery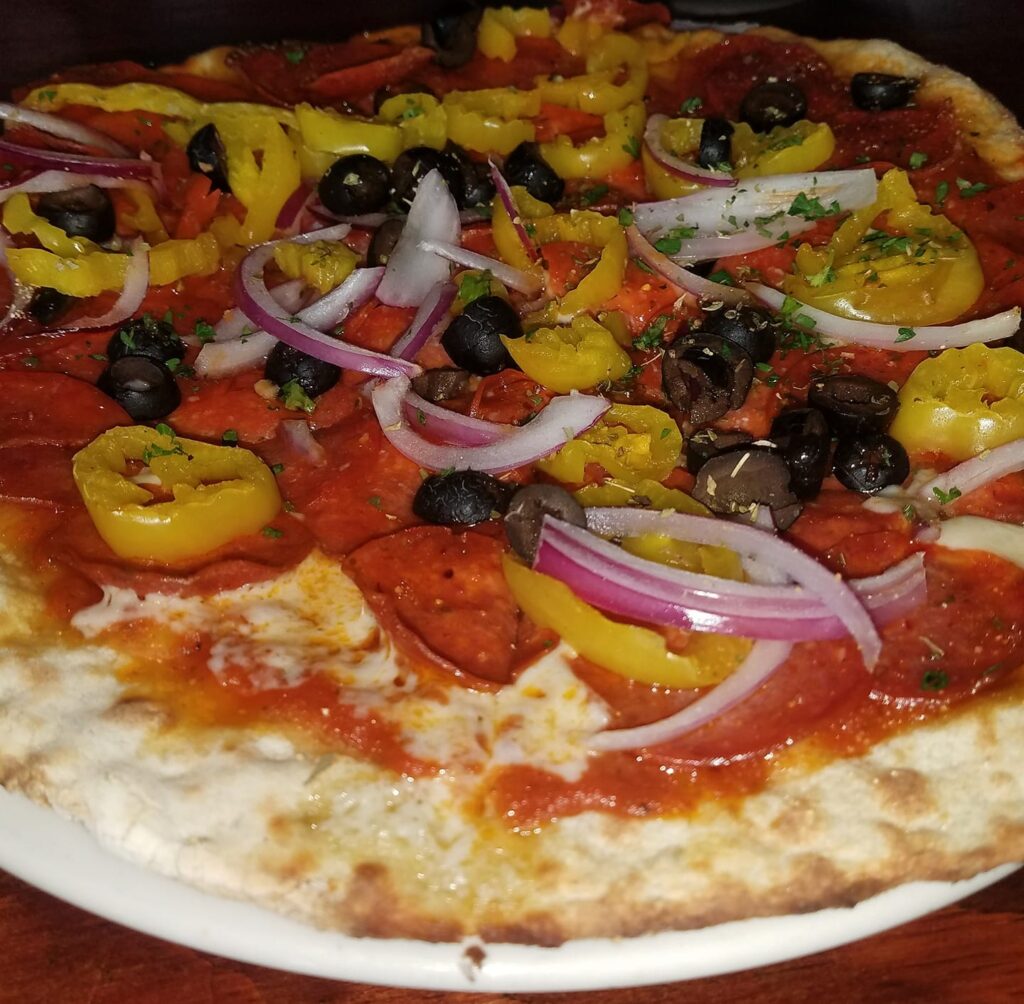 At Beaver Street Brewery, I ordered the Pepperoni Pizzazz! This colorful and mafnificent pie has pepperoni, mild pepper rings, black olives, red onions, oregano & fresh parsley and it is so TASTY.
Pizzicletta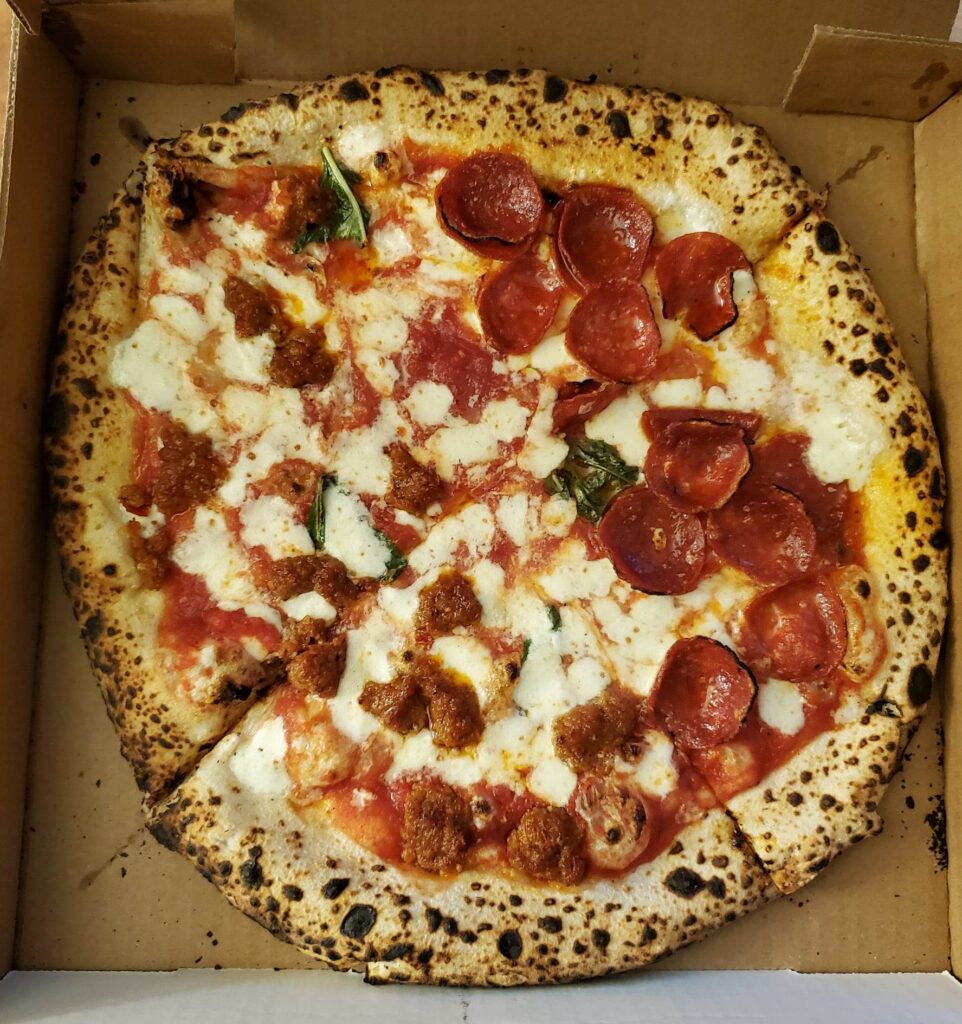 Pizzicletta is one of my favorite pizza spots in all of Arizona. Their crust, the sauce, the cheese, the toppings…everything is incredible! I am personally a fan of their margherita but usually my boyfriend and I get half sausage and half pepperoni. They also have very delicious vegan pizzas!
Proper Meats and Provisions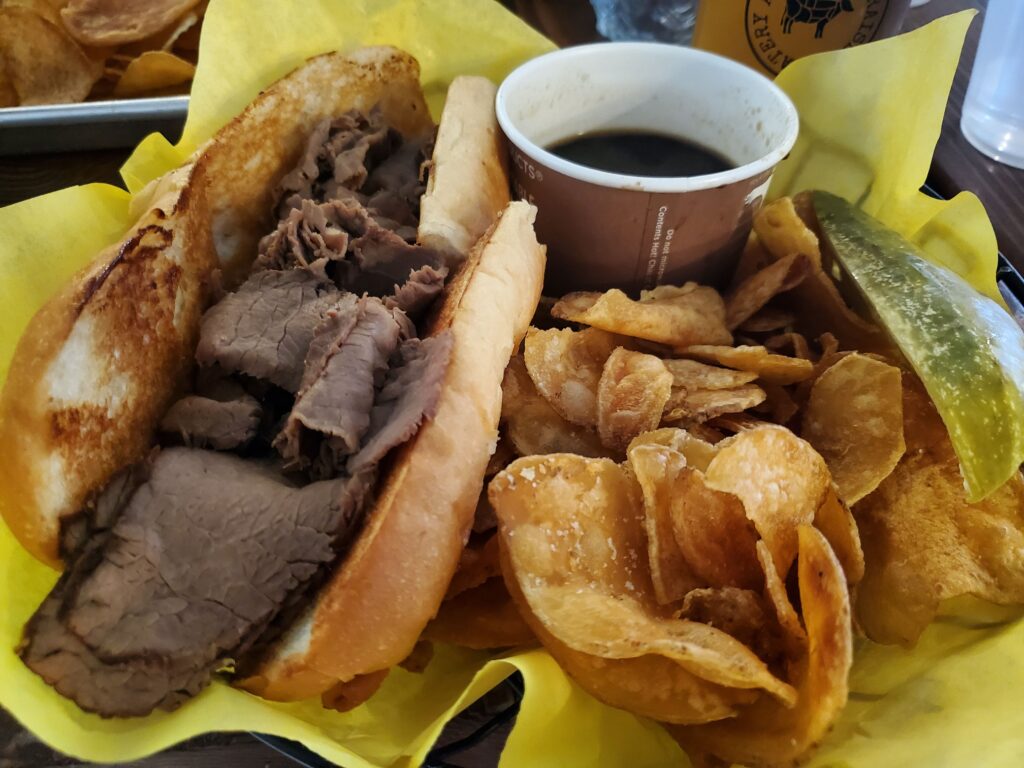 I had the most delicious French Dip sandwich here! The roast beef was super flavorful and don't even get me started on the Au Jus!!! The chips were tasty and they have a great selection of beer too!
Toasted Owl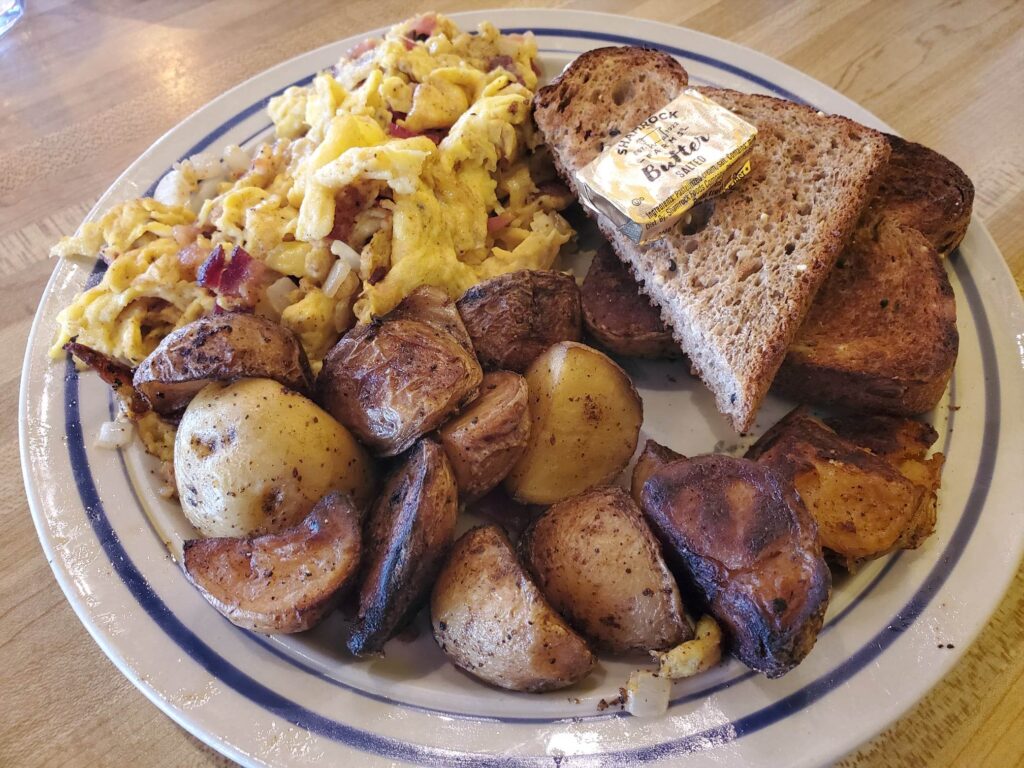 If you're looking for a delicious wholesome breakfast in a spot with cute owl decor everywhere, definitely check out Toasted Owl! They have two locations and I enjoyed both!
I had the scramble with potatoes and bread and it was so filling and the perfect hangover cure.
Tourist Home All Day Cafe
If you are looking for a good spot to grab a quick coffee and the most delicious churro donuts in the world, then you need to stop by Tourist Home in Flagstaff! Make sure you get there early because they do sell out!
Other places I'd like to try…
There are quite a few restaurants that have been recommended to me and they are on my list. See below and let me know if I need to do another quick trip and cross these off my list!
The Annex
Beaver Street Brewery
Diablo Burger
Lotus Lounge
Macy's
Mother Road Brewing Co.
El Tapatio
Whisk and Whiskey
---
Feel free to check out the entire catalog of my Food Bucket List for category inspiration and email me or comment below asking me for more restaurant recommendations as I aim to please!
I hope you all enjoyed the list! Stay tuned for the Ultimate Flagstaff Bucket List for other ideas of what to do in this beautiful city! Thank you all for reading, and stay enthusiastic!
Feel free to follow the adventure on social media
Facebook / Instagram / Twitter / Youtube
-Maira