This post is sponsored by Foster Farms. As always, all opinions are my own.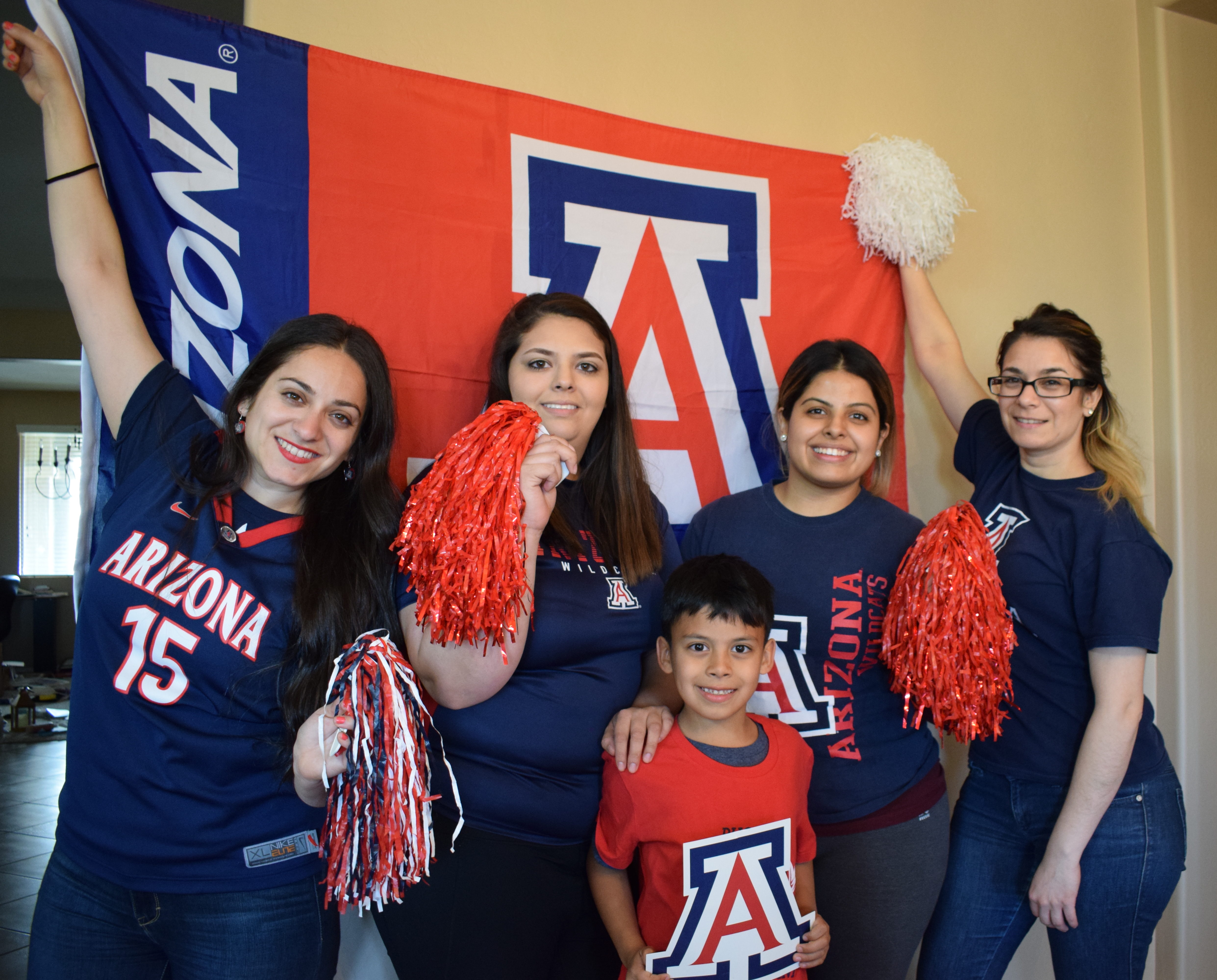 My friends, it is March…which means that there's a pretty big college basketball tournament going on.
This year, however, my team didn't make it past the first round of the tournament so I obviously need a huge distraction at this time…and what better way than delicious food, friends and a very addicting game to help me!
This week, I've partnered with Foster Farms to make sure you slam dunk your game viewing parties and I've decided to share my top tips for an awesome time!
There's three things you need to have an epic game viewing party: food, friends, and fun! Enjoy a quick video recap below!
Food
I would argue that the most important part of any game viewing party is food and this is because some game viewing parties can last a really long time, especially if you're watching multiple games (like we did). I like to have Foster Farms because it takes almost no time to prepare! Foster Farms is literally here to make gametime snacking a slam dunk!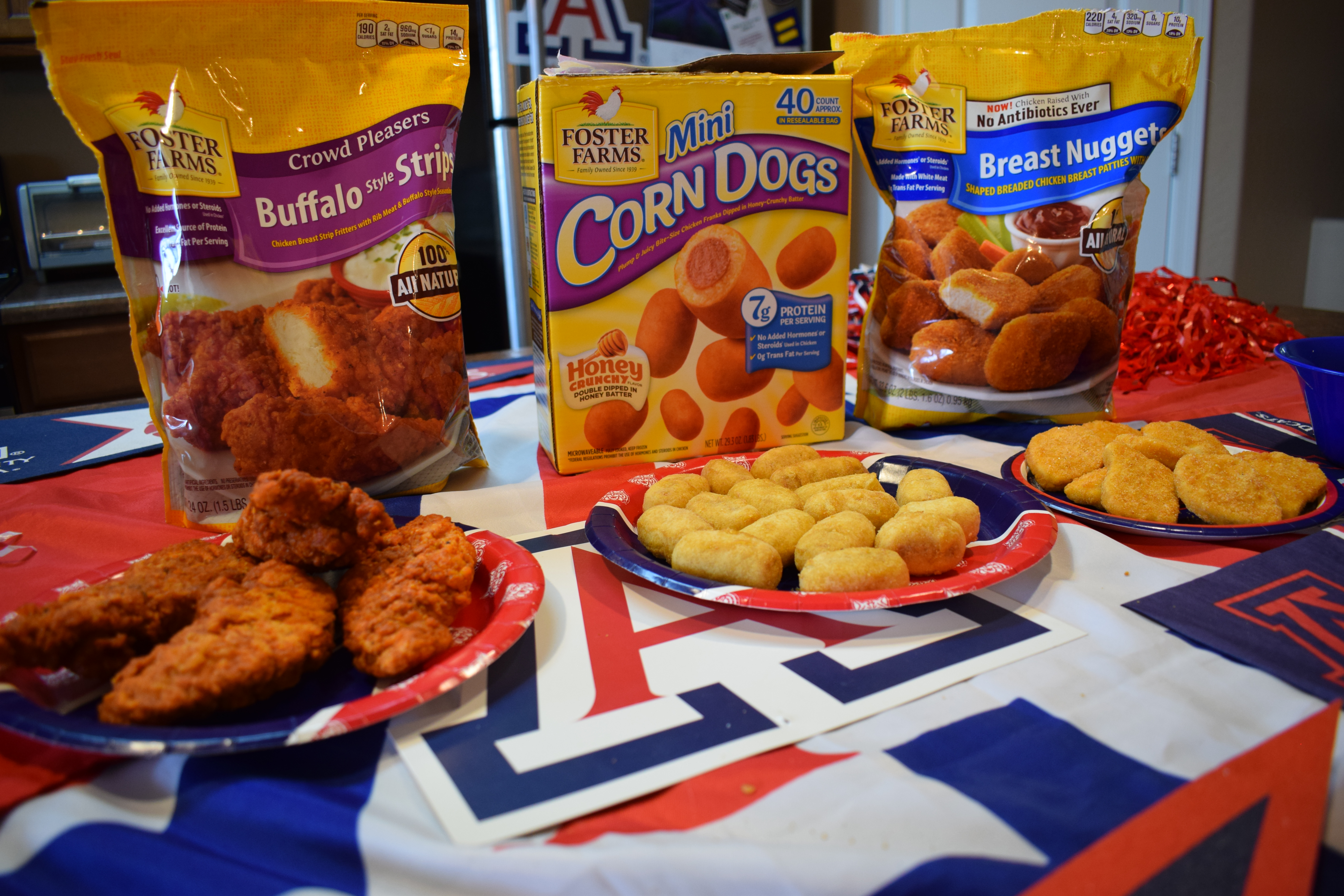 My fave snacks to have on hand are Foster Farms Crispy Strips, Foster Farms Corn Dogs, and Foster Farms Breast Nuggets. I loved the Buffalo Style Chicken strips because they are very filling and have just the right amount of spice! The mini corn dogs are perfect for kids but also for adults who are kids at heart (like my sister who threw a corn dog in the air and caught it with her mouth). And the chicken breast nuggets were almost too easy to eat, they were so delicious!
All I had to do to prepare for my party was to put the crispy strips, corn dogs and breast nuggets on a microwave safe plate and microwave for a few minutes!
Friends
It's not a party unless you have friends over, am I right?!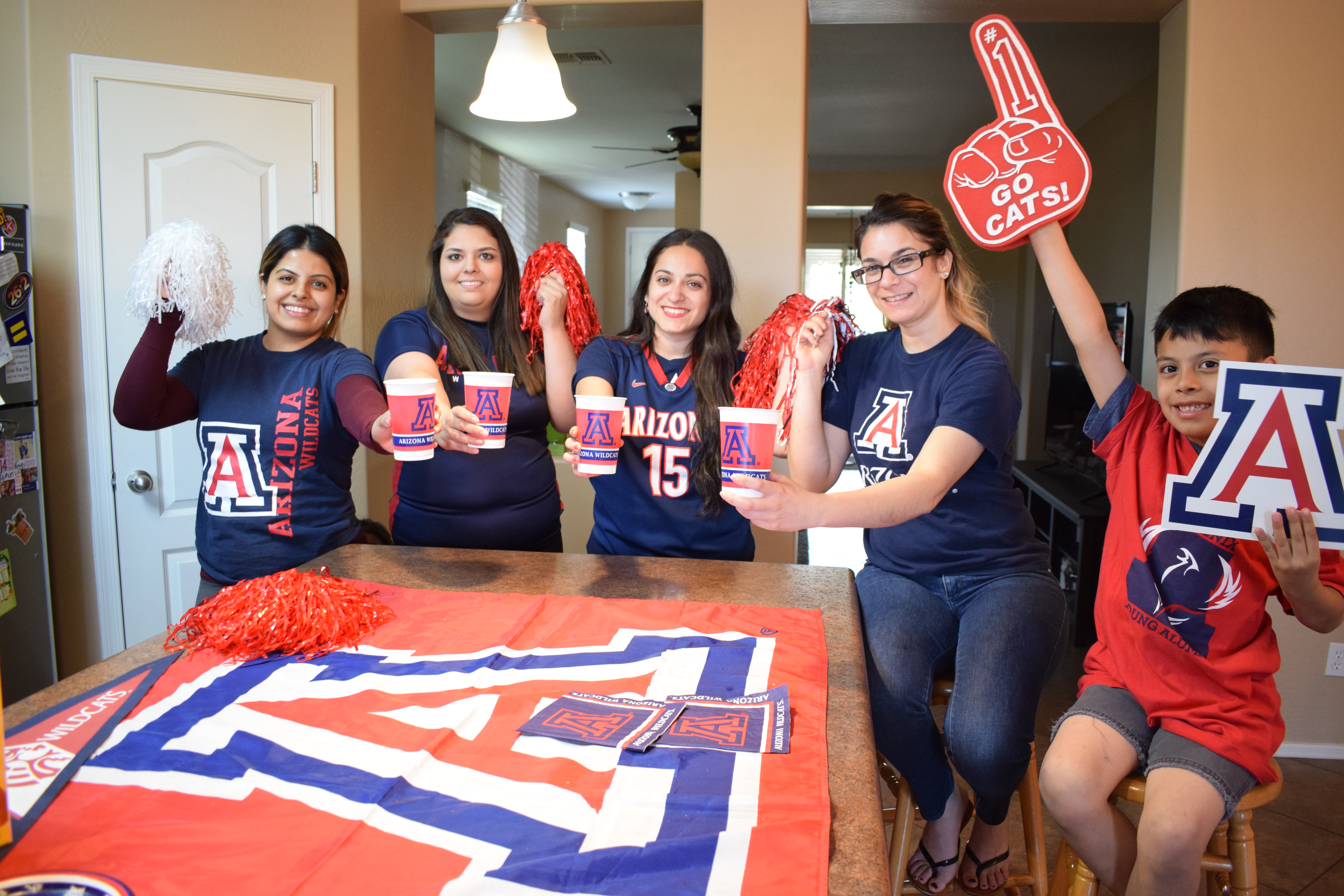 When I throw a game viewing party, I have a rule that EVERYONE needs to rock their favorite college gear and don't my friends look amazing rocking Arizona colors?! Although Arizona wasn't playing, we had fun watching the rest of the games together!
Fun
If you're like me and need something more than food and friends to distract you from the fact that your team is no longer in the tournament then Foster Farms is here for you!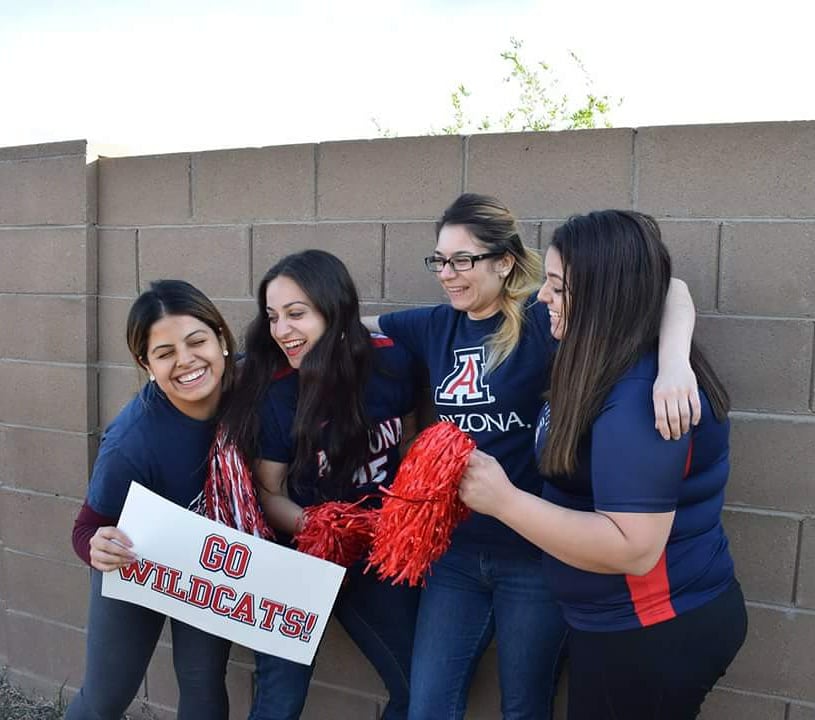 Foster Farms has a website this year called the Buzzer Beaters where you can play a basketball game and score baskets to then be entered into an instant sweepstakes for prizes from 20% discount codes up to codes worth $500 for your favorite college gear on Fanatics.com.
Plus on this website you can get coupons for Foster Farms to enjoy great savings. My cousins and I played this game during my game viewing party and we had such a blast! Every time our brackets got busted, we would pull out our phones or laptops and start playing. The cool thing is that you can play on your phone and in your computer! It's so difficult which makes it more fun. I only made one basket but I have confidence that I can get better 🙂
Play the game here and let me know how many baskets you make! The game will be running through the Final Four Weekend so you still have time!
---
Thank you so much to Foster Farms for partnering with me this week! They're such great partners and I'm always happy to work with a company that gets as excited as I do about college basketball!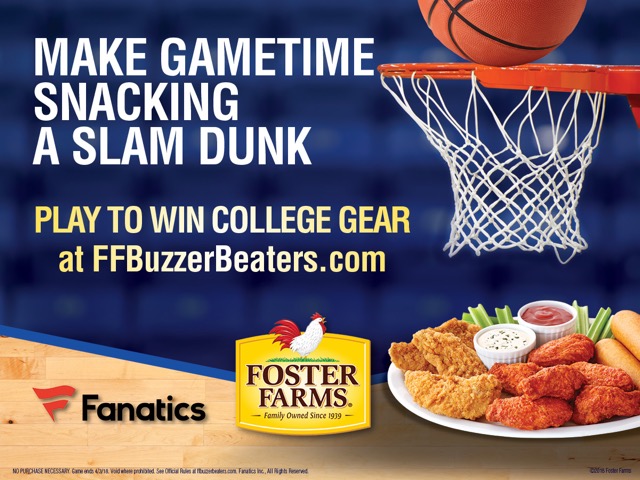 Please follow and like us: