This post is sponsored by A&J Bakery. All opinions are my own.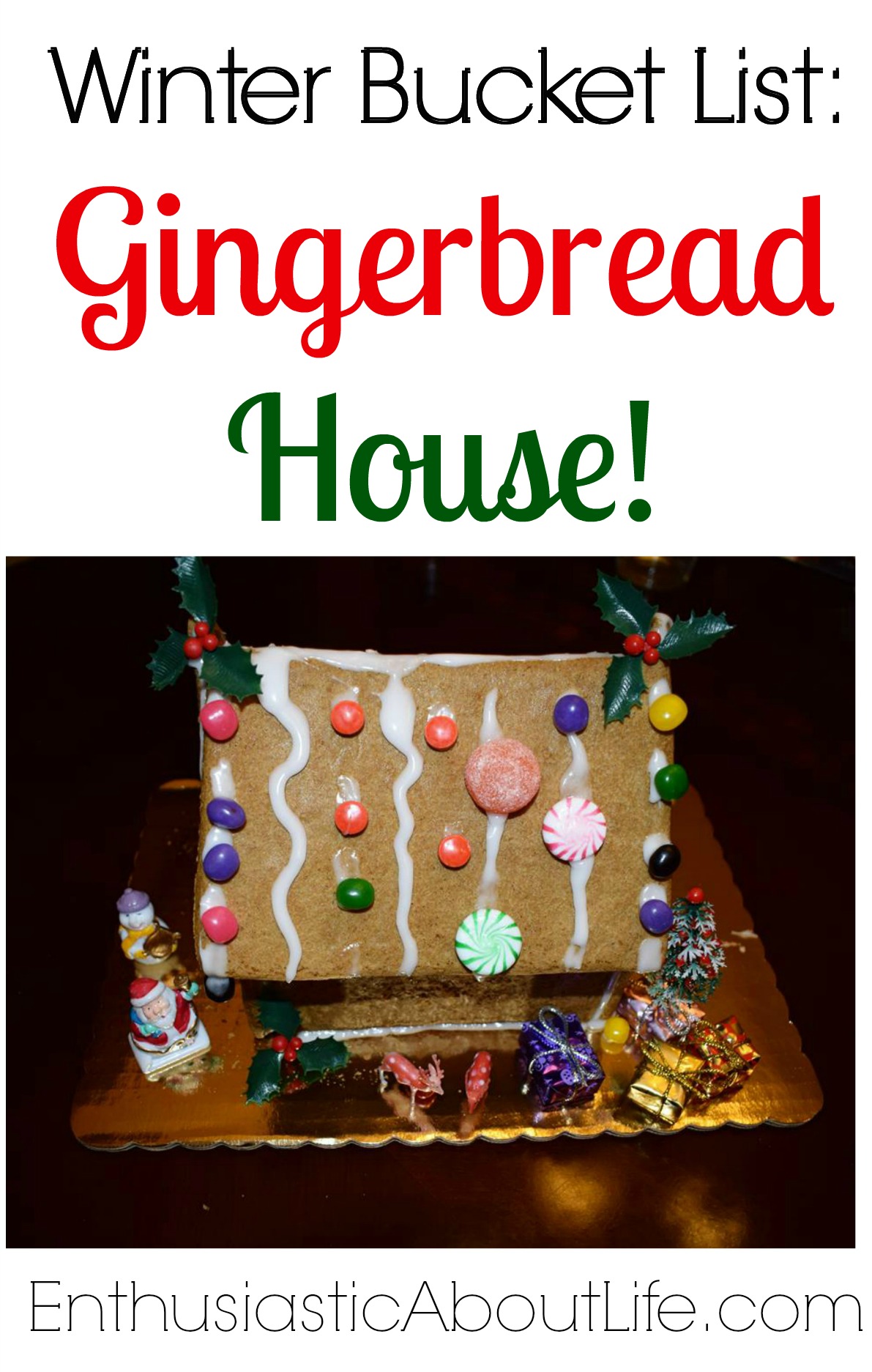 It's winter, FINALLY! And I don't know about you, but winter always makes me feel super festive so naturally I have a couple of really festive items on my winter bucket list. This week, I've partnered up with A&J Bakery to cross off bucket list item #469: build and decorate a gingerbread house!
A huge thank you to A&J Bakery for sponsoring this post and this bucket list item! The reason I chose to partner with A&J Bakery versus any other bakery is that a lot of my family and friends happen to be allergic to nuts and A&J Bakery specializes in nut and gluten free items. The owners Amy and Joe are so friendly and it was such a pleasure working with them.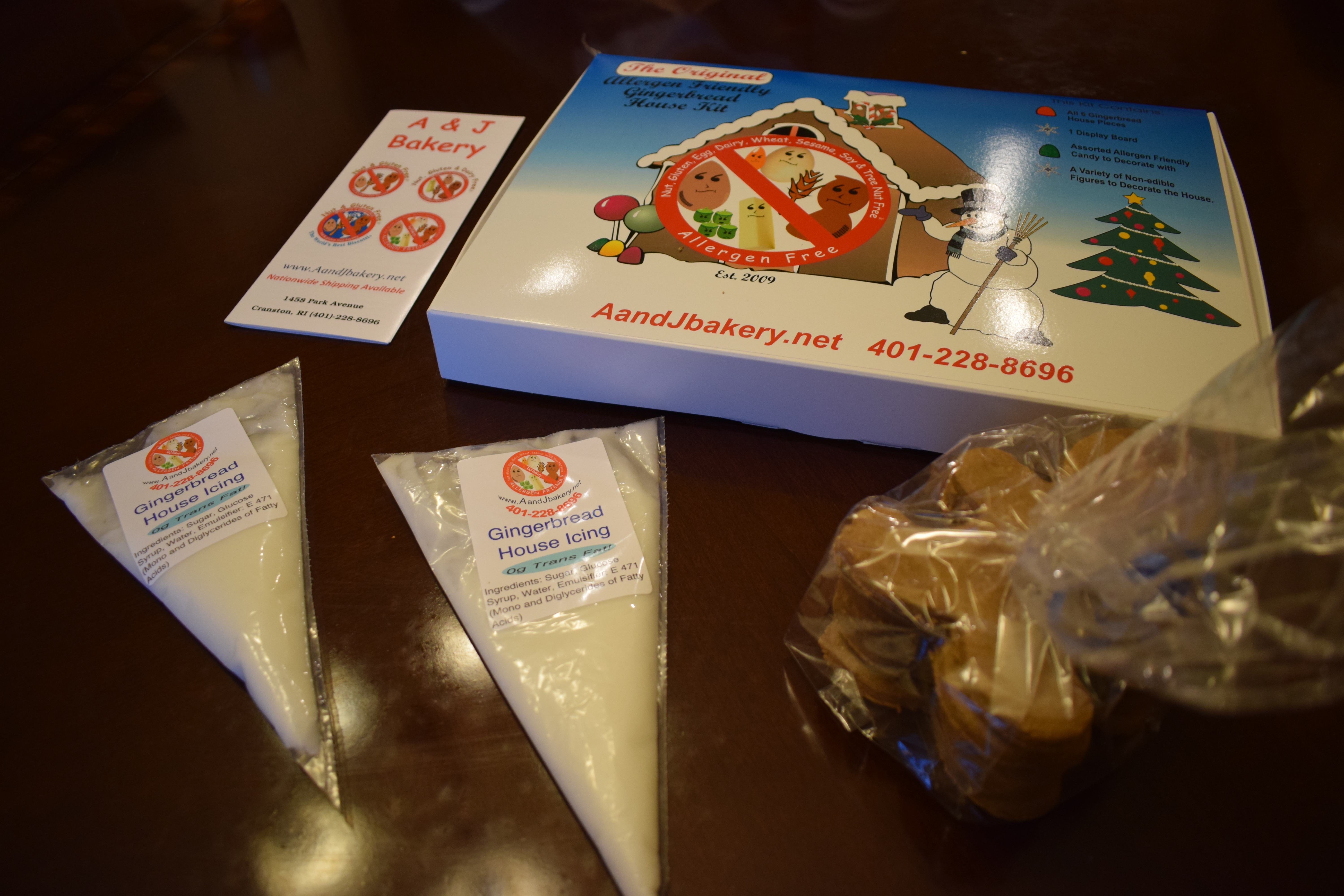 This was my first time building and decorating a gingerbread house and I was a little nervous. I had no idea what to expect, but luckily the gingerbread house kit from A&J bakery was super easy to work with.
The gingerbread house kit (that is currently on sale!) comes with the pieces to build the house, icing to glue everything, spice drops, rainbow tarts, lollipops, fruit discs, jelly beans, and small objects to decorate including Christmas trees, miniature presents, and candy canes!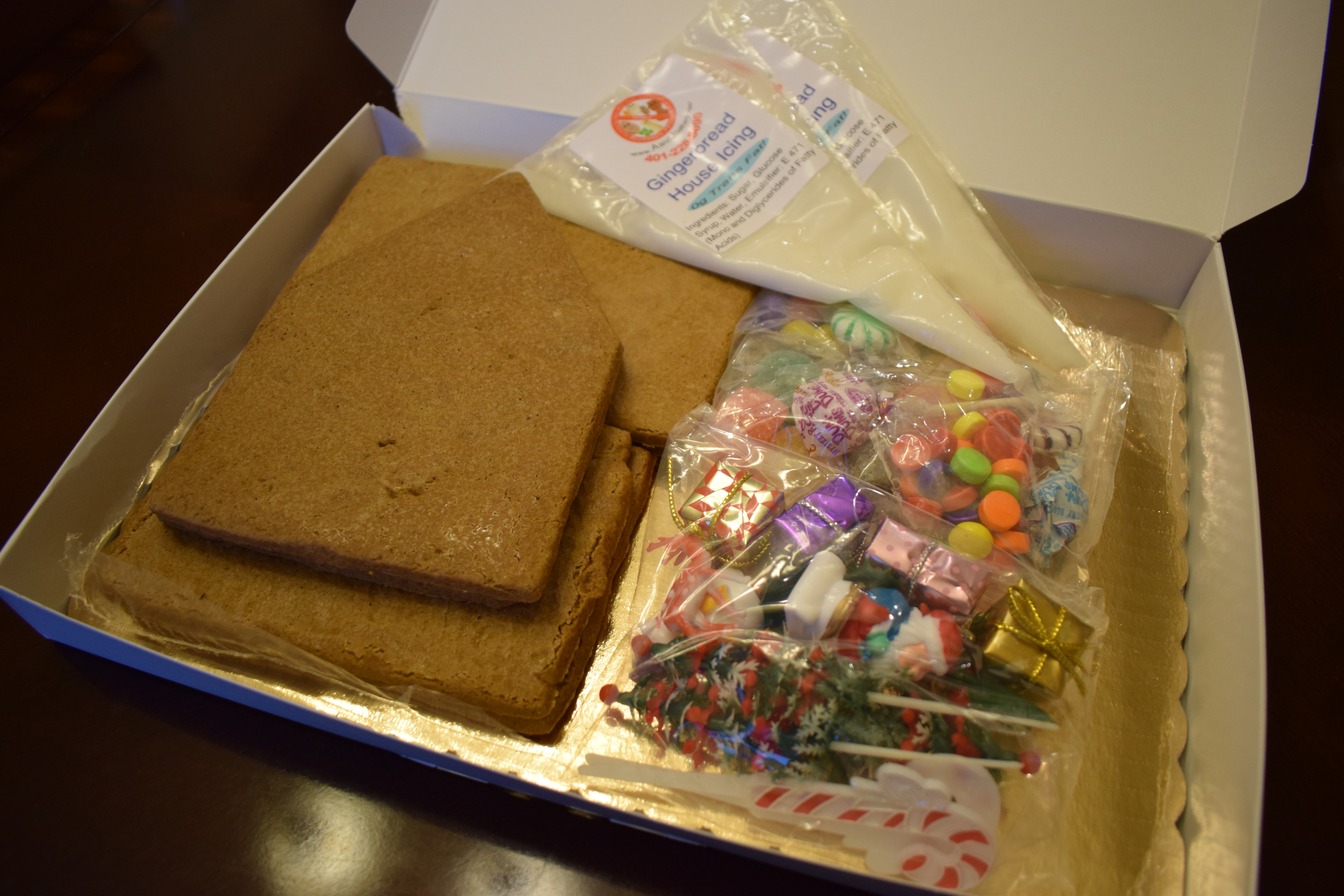 At first, it seems a bit intimidating (and I'm an engineer, I should be good at building stuff right?) but don't worry, it comes with instructions!
My friend Liz and I got to work right away. Keep in mind that building a gingerbread house does take some time because you have to wait for the icing to dry so allocate at least two days to build.
It wasn't too difficult to build the house, so you can totally get your kids, friends, family (old & young) to help you out! And it's definitely appropriate for someone who is #EnthusiasticAboutWinter!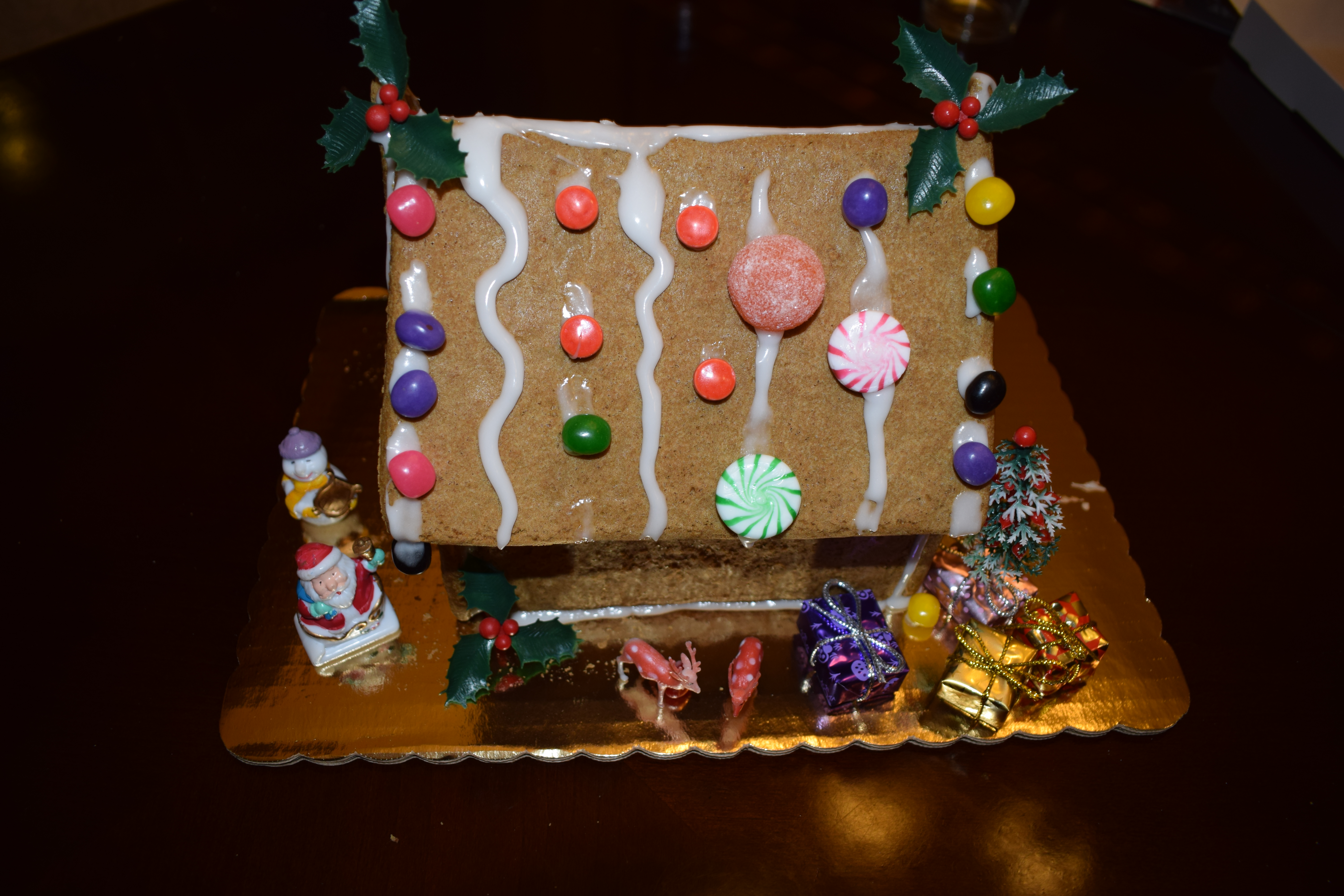 Check out our final product! I'm pretty proud of it, it may not be perfect but it's perfect for us! I think it looks super fun and enthusiastic…like me 🙂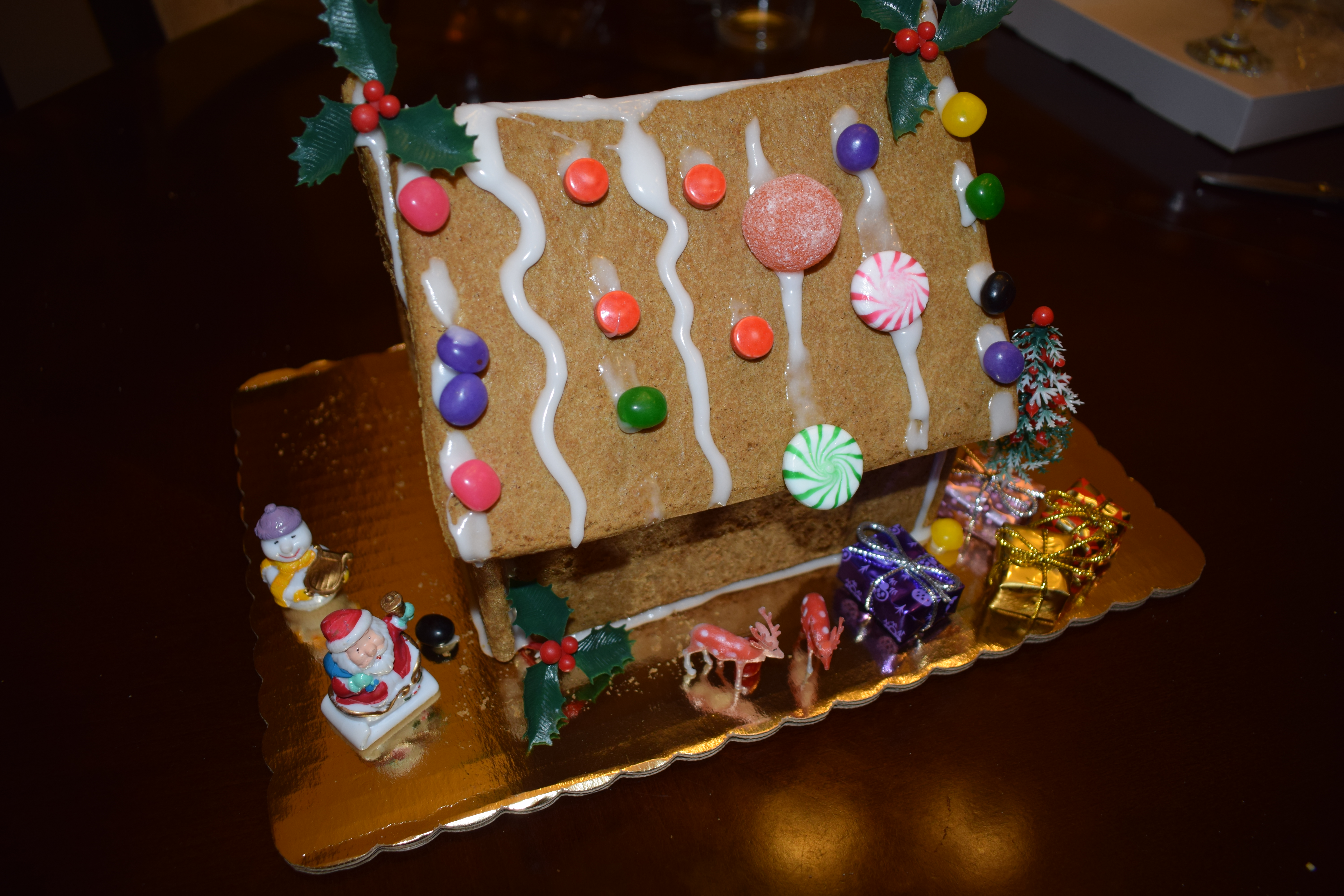 My favorite part was decorating. I used all of the decorations provided and I think it looks pretty good. Next time, I may add more of my own decorations and maybe do a theme like 'Arizona Winter' or something along those lines.
I really wanted to have my completed gingerbread house as part of my holiday decorations in my house but it smelled so good that I couldn't help but start to eat it. And it tastes just as good as it smells! I was hesitant that the flavor would be different because it is nut and allergen free but it was delicious!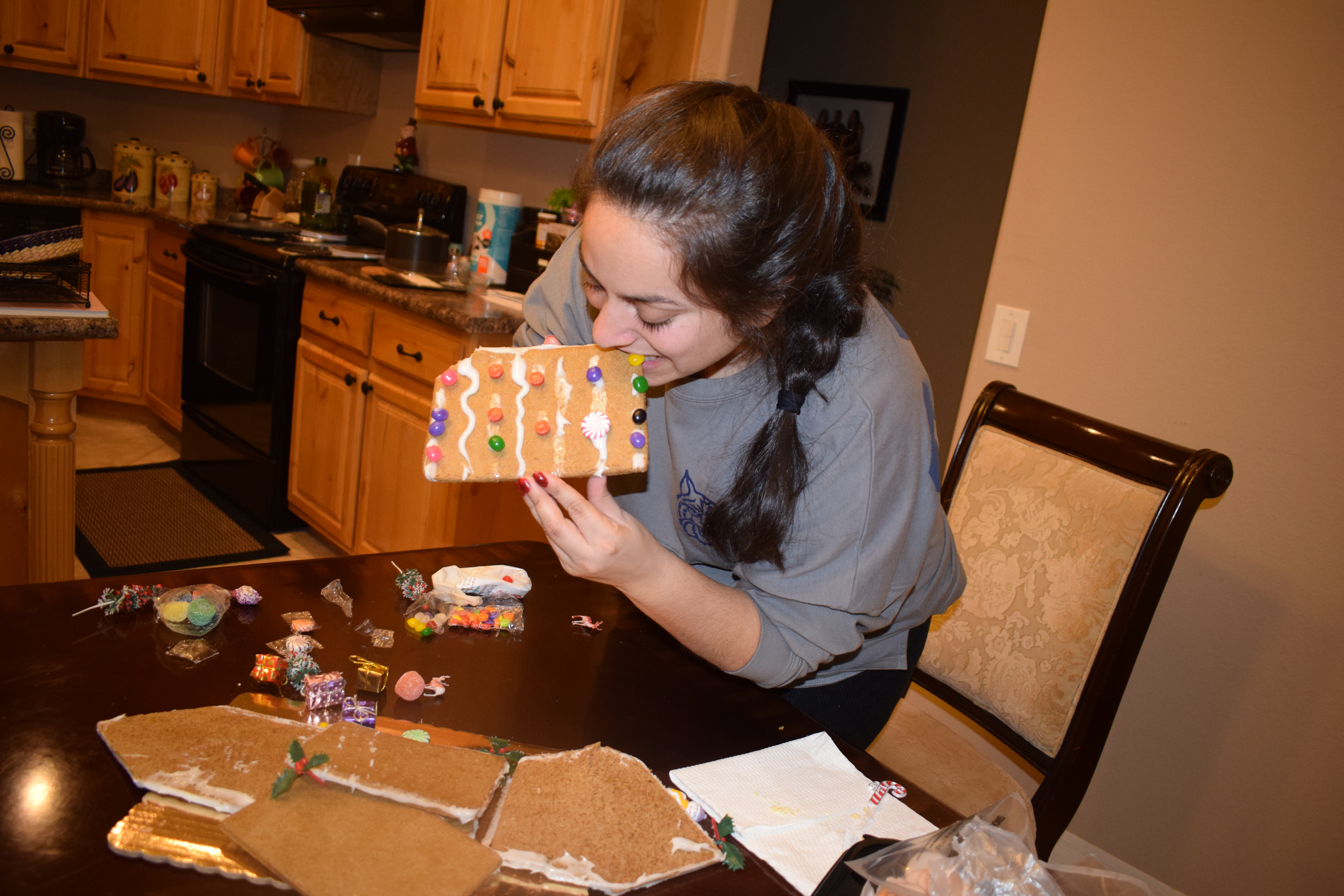 Thanks again Amy & Joe. They've also teamed up with me to do a giveaway! We'll be giving away a gingerbread man decorating kit which comes with  2 large gingerbread men, 1 piping bag of icing, 1 pack of jelly beans, and 1 pack of rainbow tarts.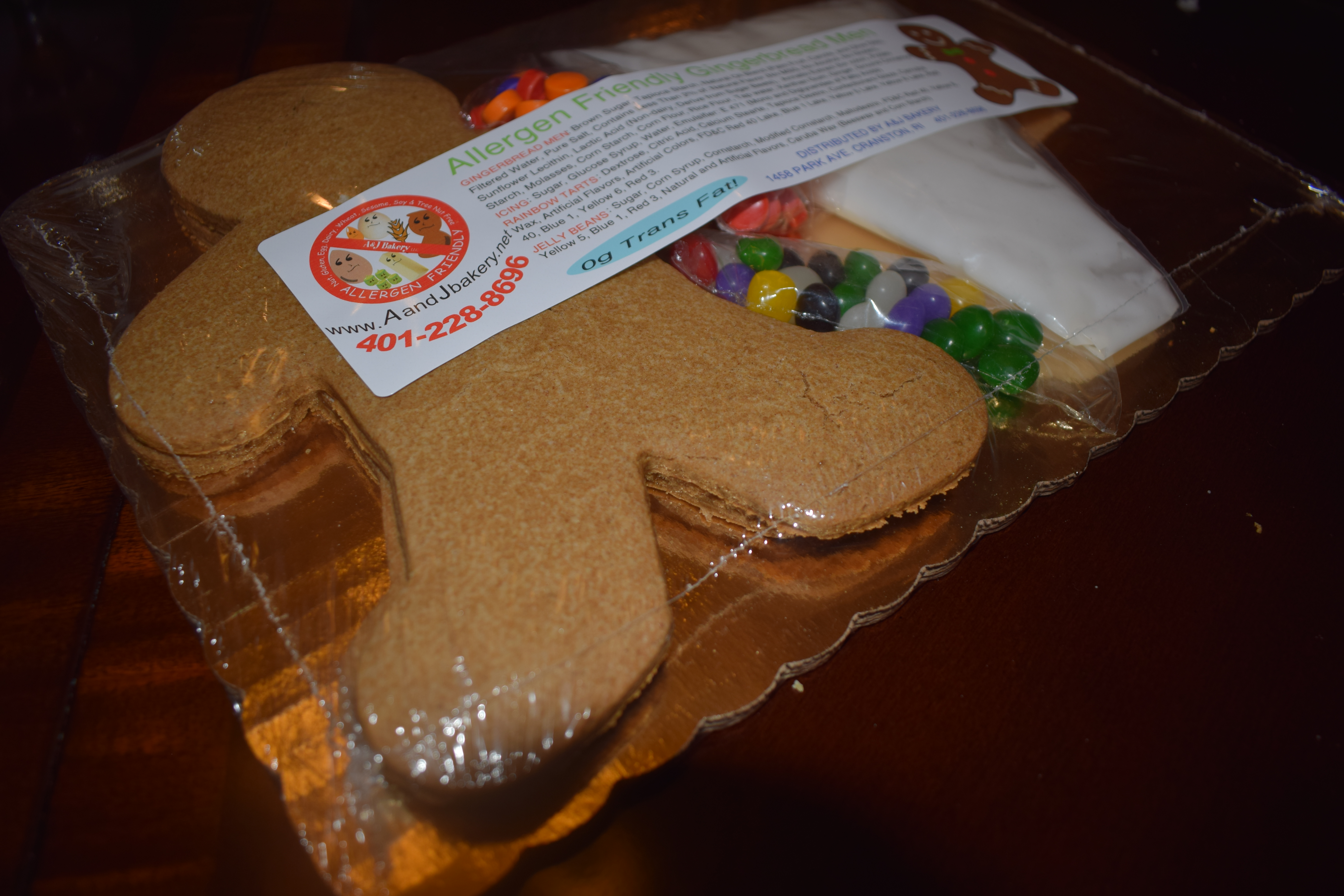 Keep reading below for the full details! Good luck and staty tuned for next week's full winter bucket list post!
---
GIVEAWAY DETAILS!!
To enter on Facebook, like my Facebook page (and A&J Bakery Facebook page) and leave a comment on the Giveaway post and tell me why you are excited to decorate a gingerbread man!
To enter on Instagram, follow me on Instagram (and A&J Bakery) and comment on the Giveaway post and tell me why you are excited to decorate a gingerbread man!
To enter on The Blog, simply leave a comment on this post on why you are excited to decorate a gingerbread man!
To enter on Twitter, follow me on Twitter and like & retweet the Giveaway tweet!
Good luck! The more places you comment on, the more entries you will get and the better chance you have at winning! The winner will be announced on Friday afternoon on Facebook, Instagram and Twitter!
Thanks for reading and stay enthusiastic!
For more blogs on bucket list items and things to do, click here and here.
Maira
Please follow and like us: