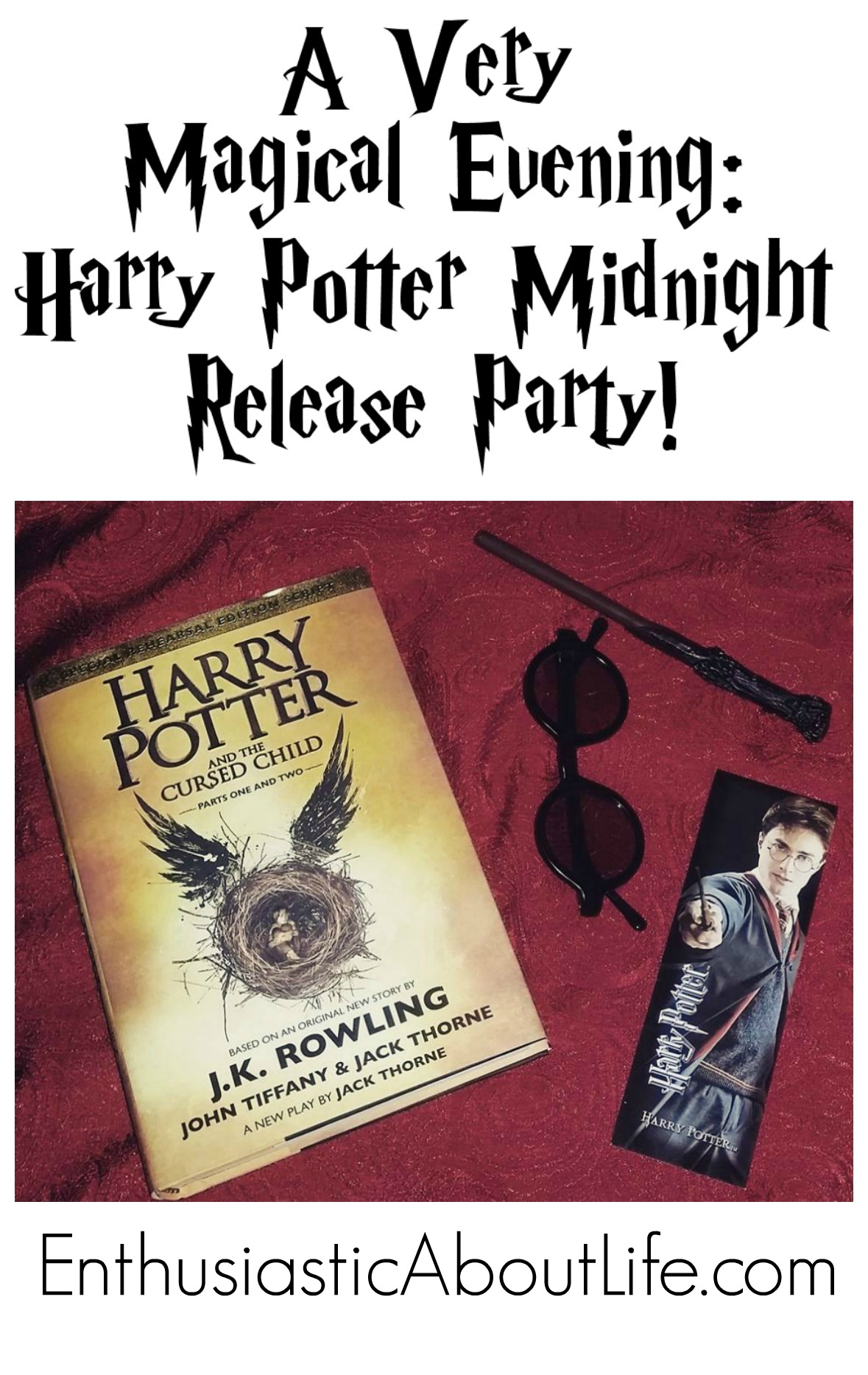 Three weeks ago, I was able to cross off a bucket list item that I have literally been waiting years to cross off! Item #390: go to a midnight release party for a book.
When I was younger and reading the Harry Potter series my parents never let me go, because I was too young but I'm old enough now! Attending the Harry Potter and the Cursed Child Midnight Release party was the perfect excuse for me to go relive my childhood.
I thought my first midnight book release party would be the next Game of Thrones book but George R.R. Martin is taking his sweet time (haha), so it ended up being a Harry Potter book which I am definitely not complaining about. I found out about the event from my friend Thania who is half of Subculture Recall.
Subculture Recall is a YouTube channel with the purpose of enlightening, educating and connecting people to art, music and culture. They have some really awesome videos ranging from travel to geeking out at Comic-Con to all things Harry Potter! Definitely check them out.
They filmed an awesome video that shows all of the magic that happened during the Harry Potter and the Cursed Child Midnight Release Party and yours truly makes a cameo (as myself and as Hagrid!) 😉
Check it out below.
The bar/bookstore was really interesting and I will definitely be back. The party was held at Changing Hands Bookstore and First Draft Book Bar in Central Phoenix. If you are an avid book lover/beer drinker, you have to check out this place, they have everything you could possibly need.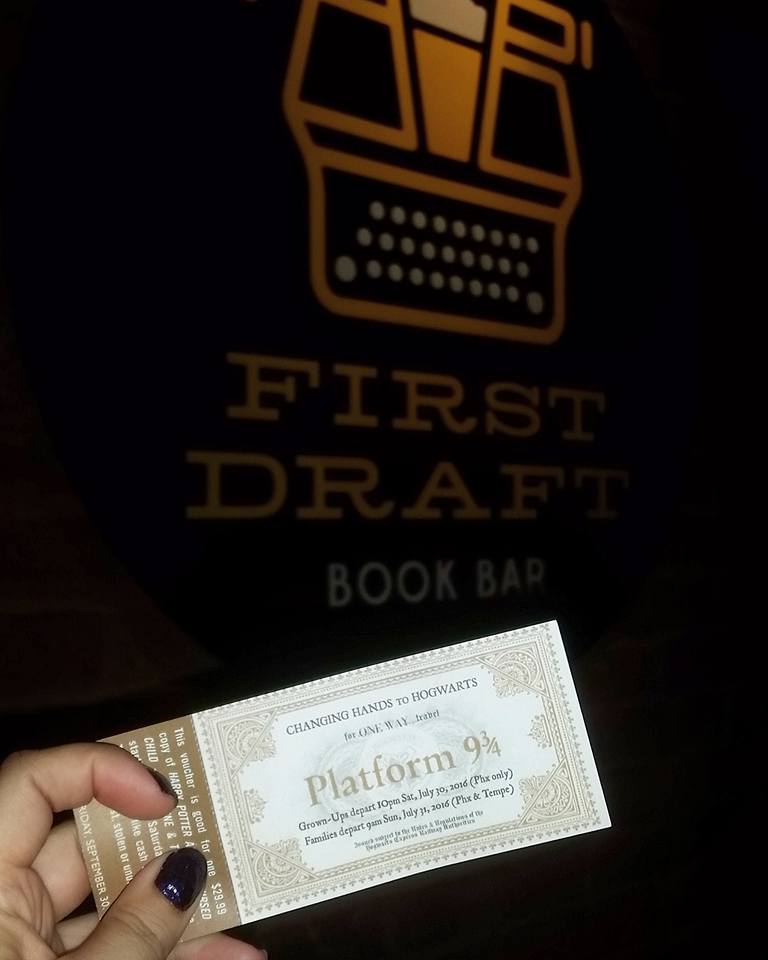 There was a ton of really cool stuff happening at this party from very difficult Harry Potter trivia (seriously who in the world can name 7 characters in the series who have last names beginning with the letter G??), costume contests (I was the only Hagrid, heyyyy), butterbeer (it was delicious and comparable to the butterbeer at HP World AND it had alcohol in it), there were a ton of fans and it felt like an awesome homecoming for all of us Harry Potter fans, plus we got the book at midnight! What more could you want?!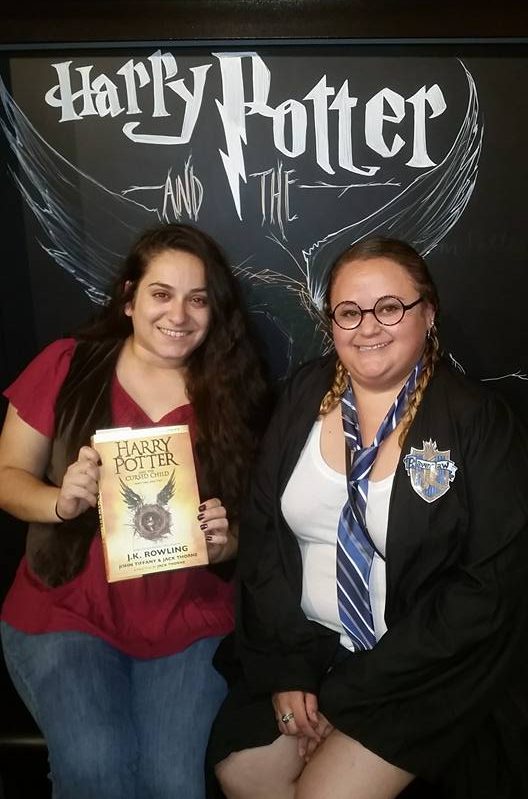 I finished the book and without spoiling anything for you all, I will say that it was very pleasant and nostalgic to read this new story that makes a point of including the emotions and phrases that are familiar to all of us in the Harry Potter fandom. The direction that they took this continuation of the Harry Potter series was not incredibly predictable and I enjoyed the book, but I will say that I still love the original HP books a lot more (which I expected). It's a completely different experience reading a book that comes in the form of a play also. There isn't that much detail in the surroundings or the characters so it's sort of up to you to bring that level of detail using your imagination.The book was also a lot shorter than the typical Harry Potter book which left me wishing it had been longer. I did enjoy it though and of course I have plans to go see the play!
Thanks again Thania and Subculture Recall for telling me about this event and helping me cross off a bucket list item. Make sure to check them out on Facebook, Instagram, and YouTube.
You can read more blogs on Bucket List Items here!
Thanks for reading and stay enthusiastic!
-Maira
Please follow and like us: