This post is sponsored by House of Tricks. As always, all opinions are my own.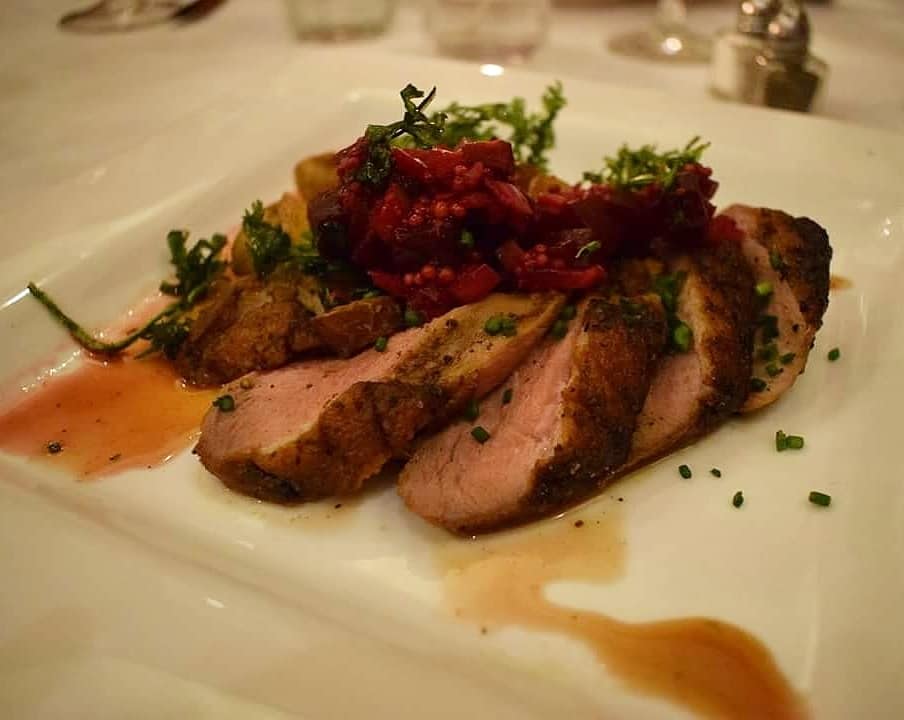 Happy Foodie Friday y'all! It's my favorite day of the week and I'm very excited to be partnering with House of Tricks to tell you all about one of my new favorite restaurants! For years, friends and all of you have been recommending House of Tricks to me and I finally tried it! I was invited to a special dinner with one of the owners and chefs of House of Tricks and had the opportunity to try so many delicious dishes.
The entire menu was out of this world that I almost went back the next day….and I'm sure I'll be returning very soon. The best part (besides the food, of course) was that we were able to sit and chat with one of the owners, Robin Trick. She told us a little bit about the restaurant's history and culture, which is very rich since they've been around since 1987! Robin was so friendly and it is evident how much she cares about the food they serve and the experience that every person who walks through their doors has.
If the food isn't enough to get you through their doors, I will tell you that their patio is amazing (and award-winning)…and if you don't feel like sitting outside in this heat, their inside dining areas are just as great. Their ambiance is very welcoming and is perfect for a romantic meal, meal with friends, or a meal with family!
We started with a dish that included roasted heirloom baby carrots, brussels sprouts, goat cheese, and a local honey drizzle. Normally, I'm not into eating just vegetables but these had so much flavor that I could not stop eating! Plus it's a perfect dish to share.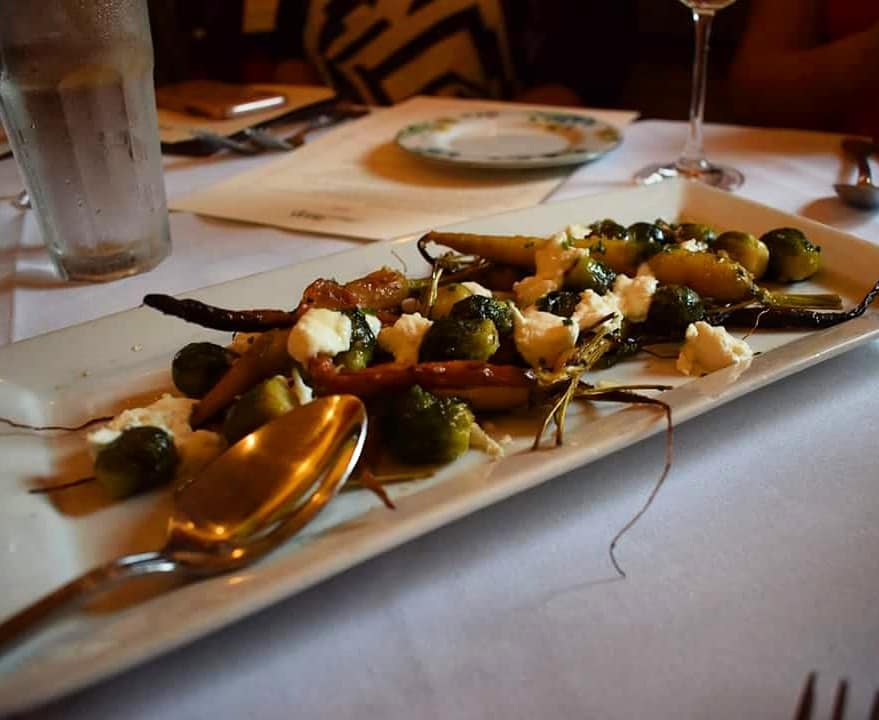 Another starter that we tried, happened to be my personal favorite. The pecan house smoked salmon with avocado puree, lemon aioli and olive tapenade literally melted in your mouth. The only reason I didn't eat the entire plate was because I knew there was more food coming. I honestly could see myself going to House of Tricks and ordering this starter and a glass of wine and be completely content.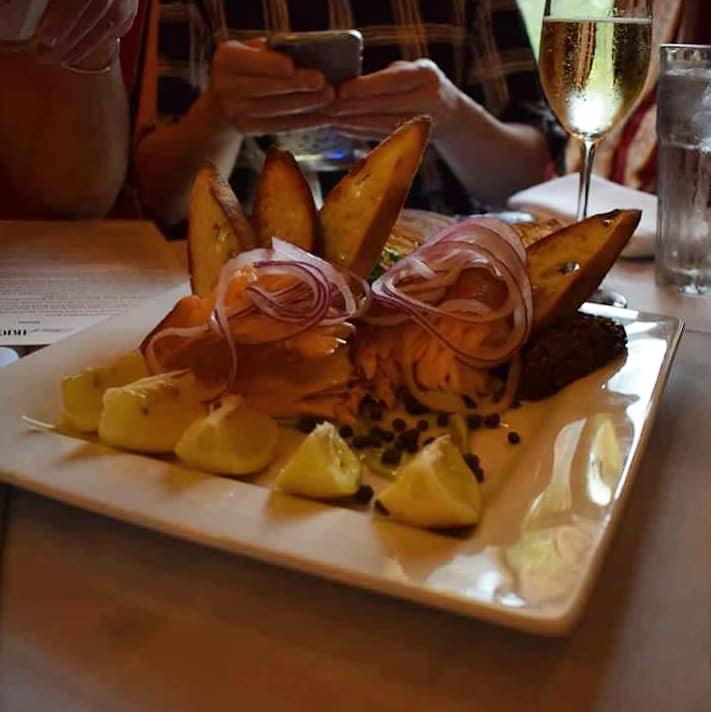 After the starters, we tried their salad and normally I'm not the biggest fan of salad (I think they're a bit generic and the same everywhere you go)…but not at House of Tricks! Their salad was a sweet pea and couscous salad with house-made farmers cheese, toasted pistachios, shaved carrots, radish, red onions and lemon-mint vinaigrette. Not only was it a beautiful dish and a treat for the eyes, it was also full of flavor and I felt healthy eating it! The lemon-mint vinaigrette really integrated all of the flavors in the best way.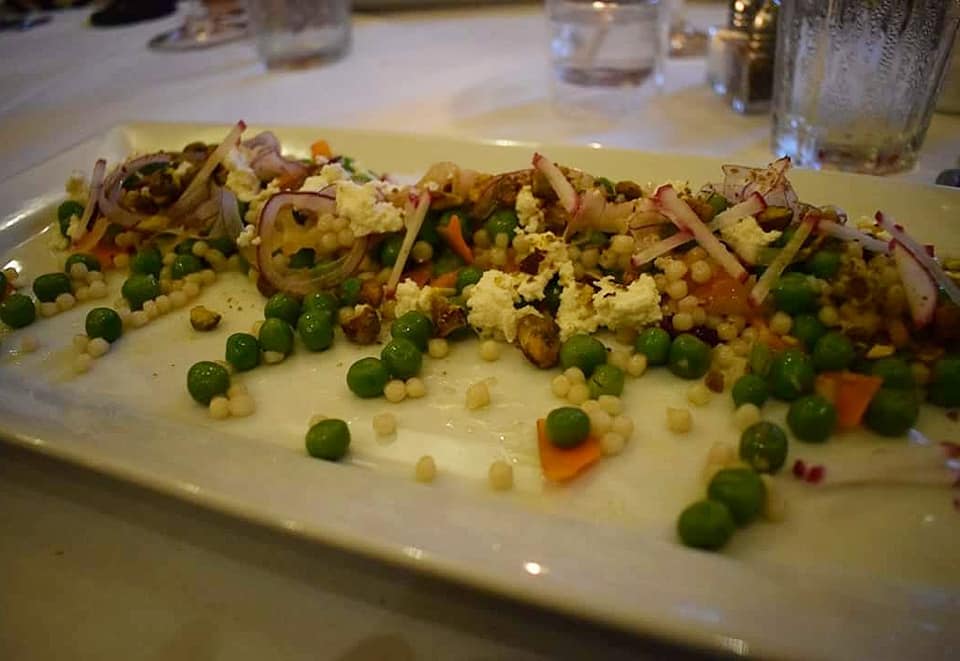 And now, the star of the show…let's talk duck! I had the spiced duck breast after their chef recommended it and it was phenomenal. It was so flavorful and tender and just so satisfying. It came with crispy fingerling potatoes and a pickle beer relish that I was hesitant to try but it was the best combination.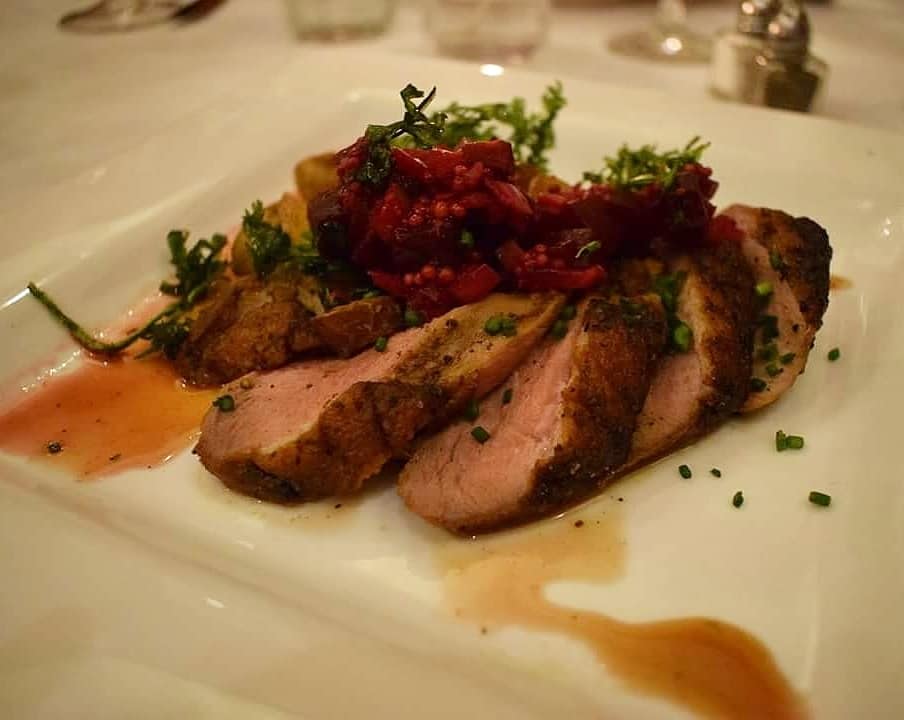 We all know that you can't have dinner without dessert. We had lemon pie gelato which was just the perfect way to end an incredible dinner with new friends.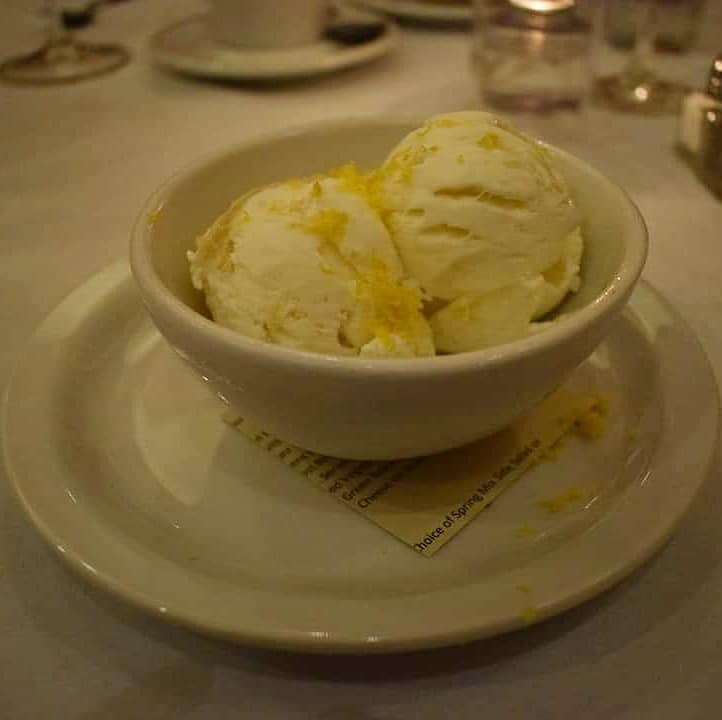 All of their food was amazing but one thing that blew me away was the ambiance. I'll definitely be back and now is the perfect time to check them out. House of Tricks is currently running their once a year 20% off promo through the end of August!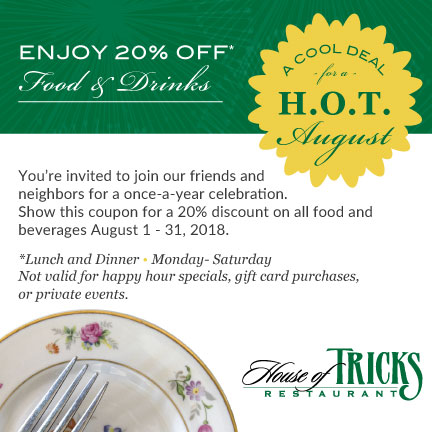 Thank you House of Tricks for an amazing meal and evening of talking food and Arizona with new foodie friends!
---
Are you inspired to go out and try their food now? I hope so! Please let me know your favorite dish!
Thanks for reading and stay enthusiastic!
Feel free to follow the adventure on social media 🙂
Facebook / Instagram / Twitter / Youtube
Maira
Please follow and like us: