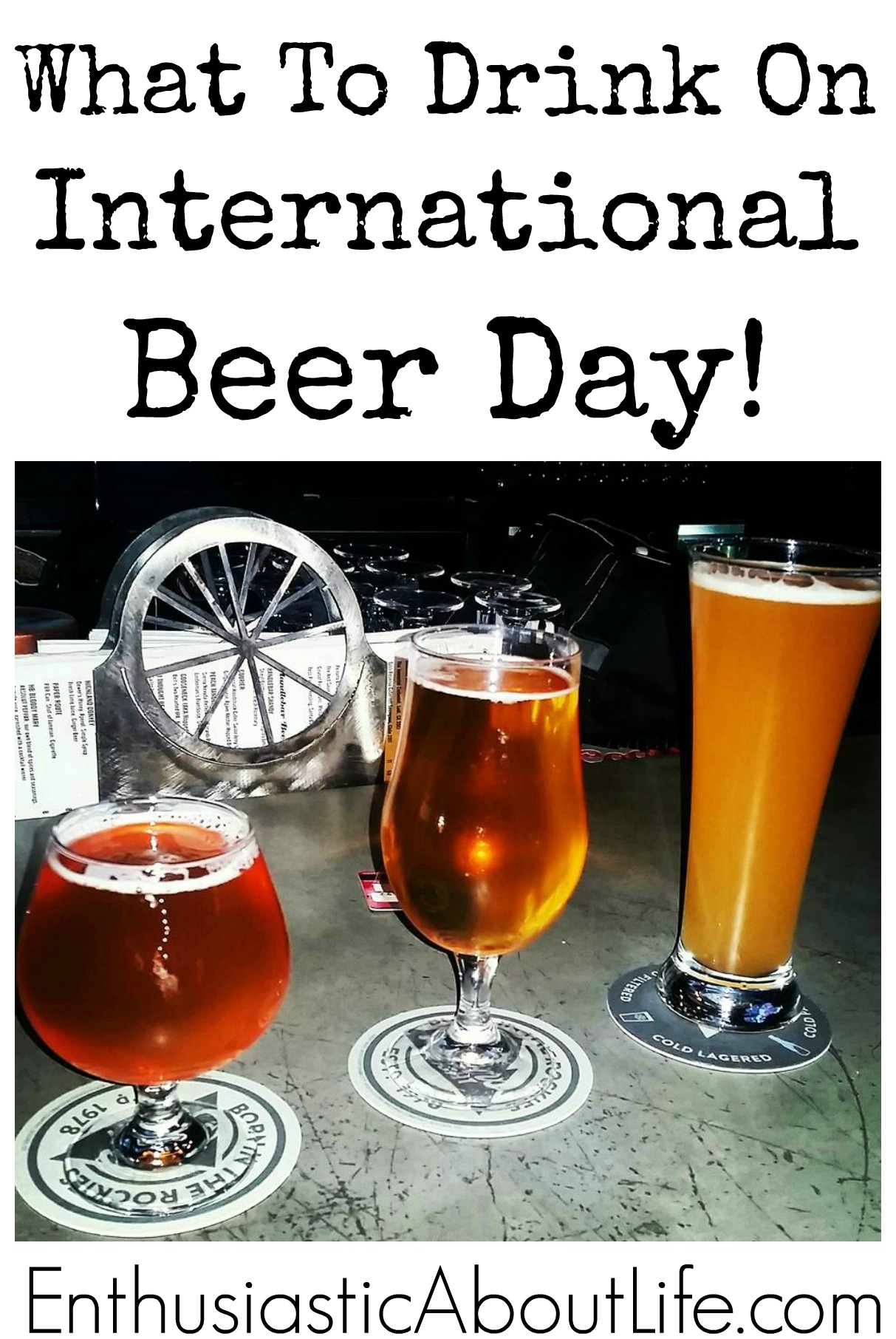 Today is International Beer Day, and according to Wikipedia this holiday is meant to celebrate beer and beer lovers everywhere. Here is the official holiday description from Wikipedia:
International Beer Day has three declared purposes:
To gather with friends and enjoy the taste of beer.
To celebrate those responsible for brewing and serving beer.
To unite the world under the banner of beer, by celebrating the beers of all nations together on a single day.
Those who know me, know that I enjoy beer (especially when I travel) and since International Beer Day is about celebrating the beers of all nations, let's talk about beer from Belgium, Germany,  Ireland, United Kingdom, and of course the United States of America.
I'm not your typical beer connoisseur for a few reasons. I don't claim to know everything about beer. I don't know what ingredients go into the beer I drink or how long it's fermented or the whole process (but one day I will learn all of that when I cross off bucket list item #21 : brew my own beer). For now, I know what I enjoy and I know what types of beers I like. When I drink beer, it's more about the way I enjoy the beer that resonates with me. Of course I care about taste, but my favorite beers are usually the beers that I drink with good friends. It's like that saying that people will forget what you say, but will remember how you made them feel. I remember if I liked a beer but I won't remember the specific taste. I'll remember if I liked it and I'll remember what I was doing and who I was with when I drank that beer.
I'm all about trying local beers wherever I go (whether domestic or international travel) so I've created this list of my fave beers from my travels. Hopefully this list inspires you to be a little more adventurous when you travel in terms of what you drink and of course, I hope to inspire you to go out and drink some good beer today wherever you may be. Happy drinking!
I'll start with the U. S. of A.
United States
The great thing about drinking in America is that I live here…which means there are plenty of places that I can drink…ranging from bars….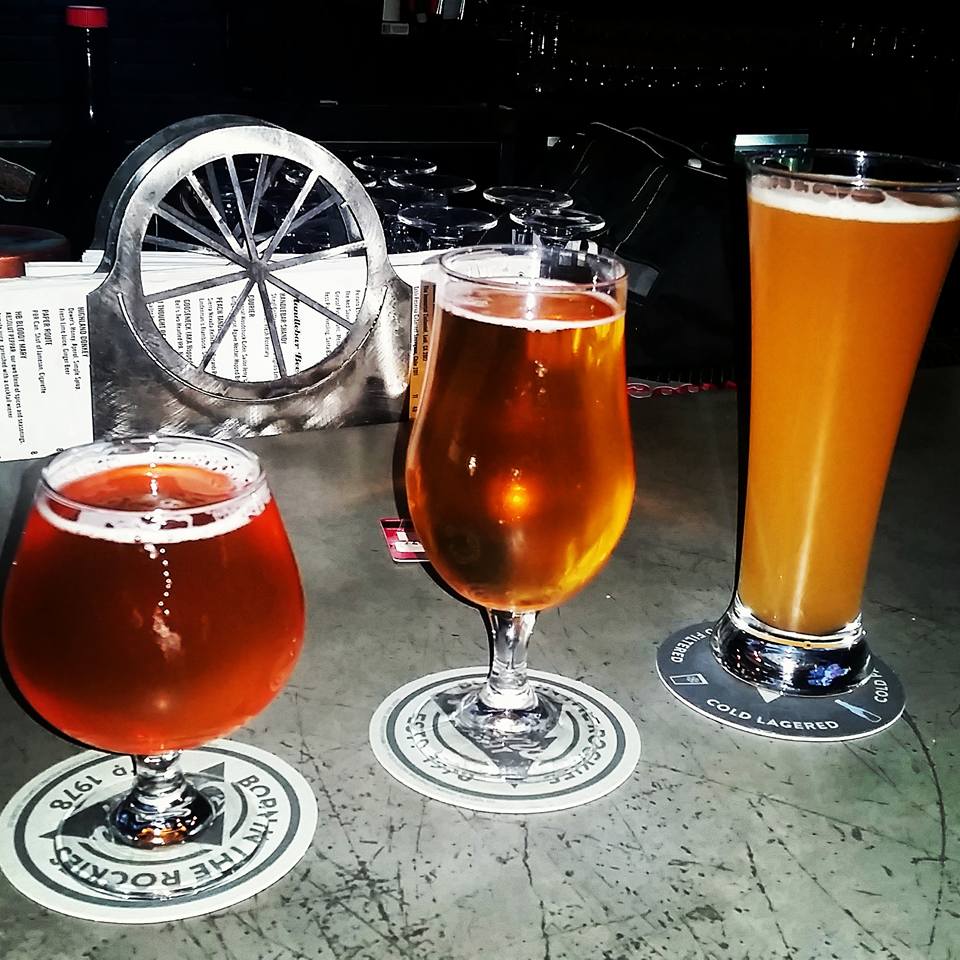 to basketball games…
to at home in a good old fashioned growler…
to a restaurant (trivia, anyone?)…
There are so many great places to drink in the states (especially in Arizona), and you can view the locations below each picture so I won't go more into detail there. I will share that I enjoy all kinds of beers: IPAs are my favorite though and the place where I've had some really good beer has been Papago Brewing Co. and Four Peaks Brewing Co.
---
Ireland
When in Ireland (my favorite country visited so far), I of course indulged in some Guinness.
Guinness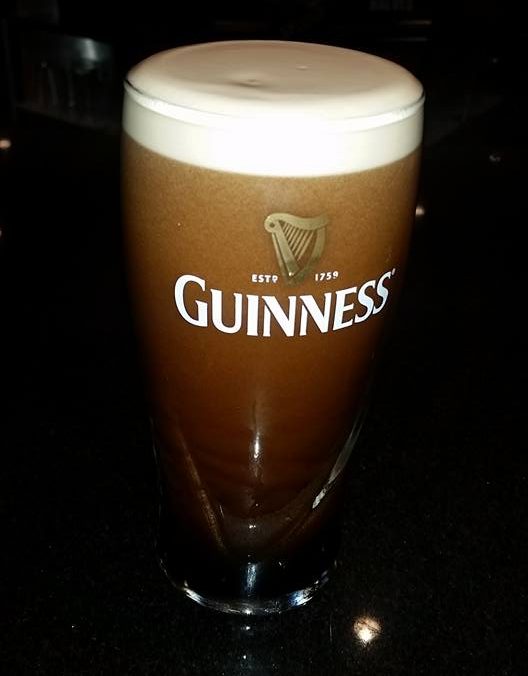 And trust me when I say that it tastes a gazillion times better than Guinness in the states. I took a tour of the Guinness factory and learned all of the history and tasted this delightful beer in the tallest bar in the world. And I learned that the Guinness in Ireland tastes different because…first of all, it's super fresh and if you brew your own beer you will know that fresh beer will always tastes better. Also, apparently the way that the beer is poured (at a 45 degree angle) makes it tastes better. Apparently Guinness also doesn't travel well. If you're interested, you can check out some more info here.
I couldn't go to Ireland and not try other kinds of beers though, I had to be diverse so here are a few of my other faves.
O'Hara's Irish Pale Ale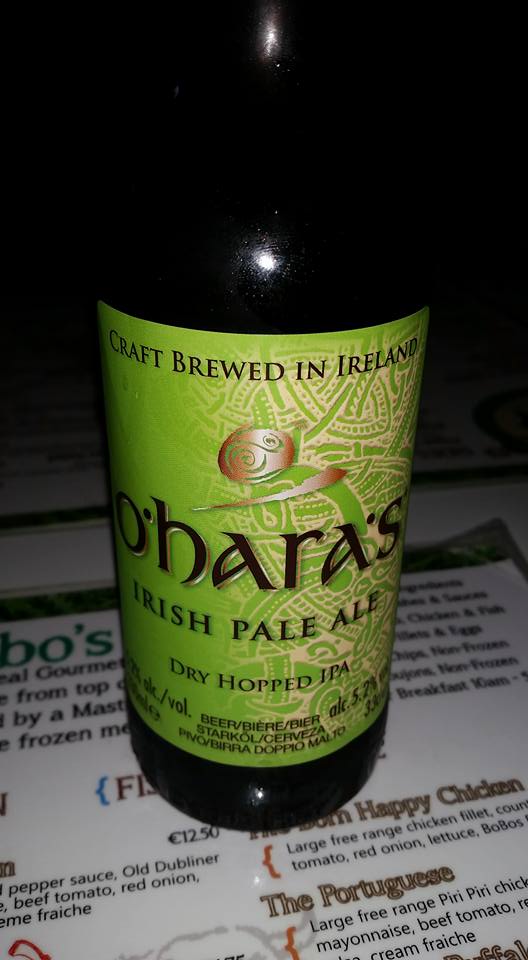 I'll admit that I ordered this beer because I'm an IPA lover. And I was definitely expecting it to taste like a typical IPA and it…didn't. It tasted hoppy…but it didn't have your typical strong IPA flavor. I really liked it though, and I would totally recommend it for someone who wants to like IPA, but can't really handle the super strong flavor of an IPA.
Franciscan Well Rebel Red Irish Red Ale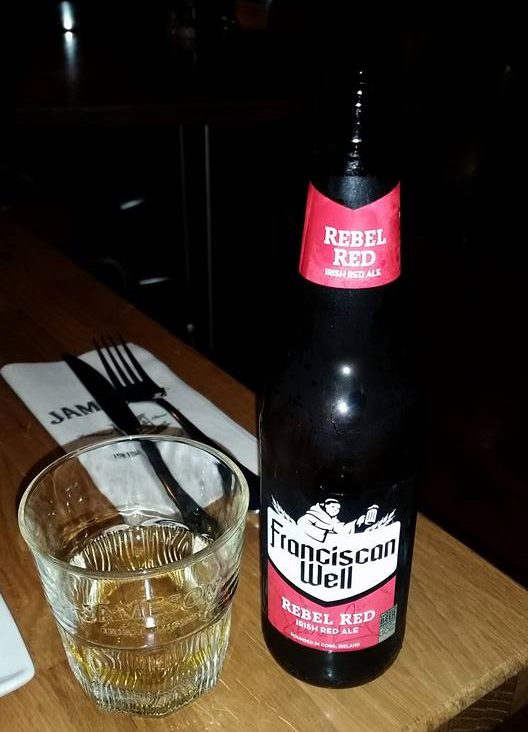 The reason I tried this beer was because we had just taken a Jameson Whiskey Distillery tour and I couldn't leave without trying the infamous 'beer and whiskey shot' combination. The beer was REALLY good! Similar to Angry Orchard but a thousand times better. The flavor was a lot more 'crisp' and I loved the combination of the beer with the whiskey shot.
---
Belgium
Belgium was definitely my favorite place to drink beer and I attribute this to the fact that I made an awesome new friend who taught me all about drinking in Belgium. We even had a drink-off (Mexico vs Belgium). I really thought that years of drinking Tequila would help me in drinking beer…and surprise…IT TOTALLY DID (lol).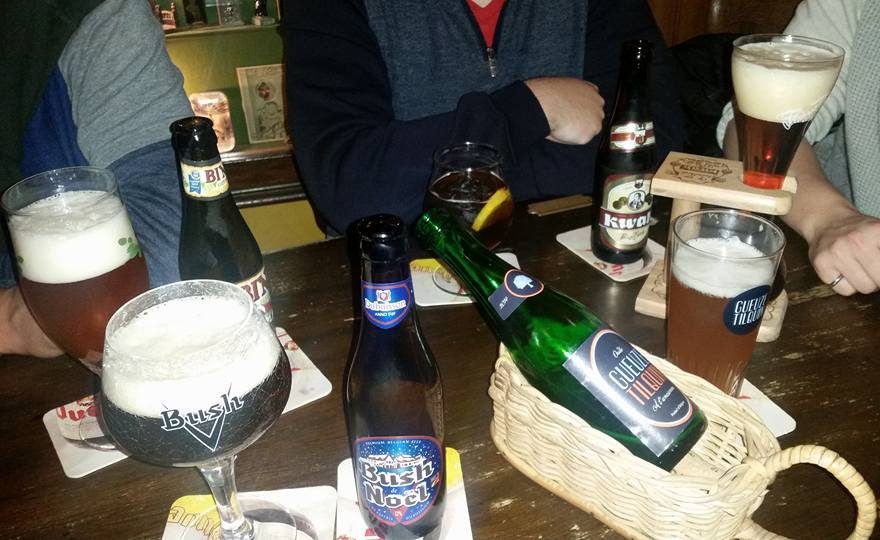 We had so many different kinds of beer in Belgium that I still have a hard time keeping track of what we tried, but I will say that ALL of the beer that we tried, was super high in alcohol content. Which took some getting used to. I tried everything from special holiday beer to classics to beers that come in specific contraptions needed to enjoy the full flavor. Here are just a few of my faves:
Pauwel Kwak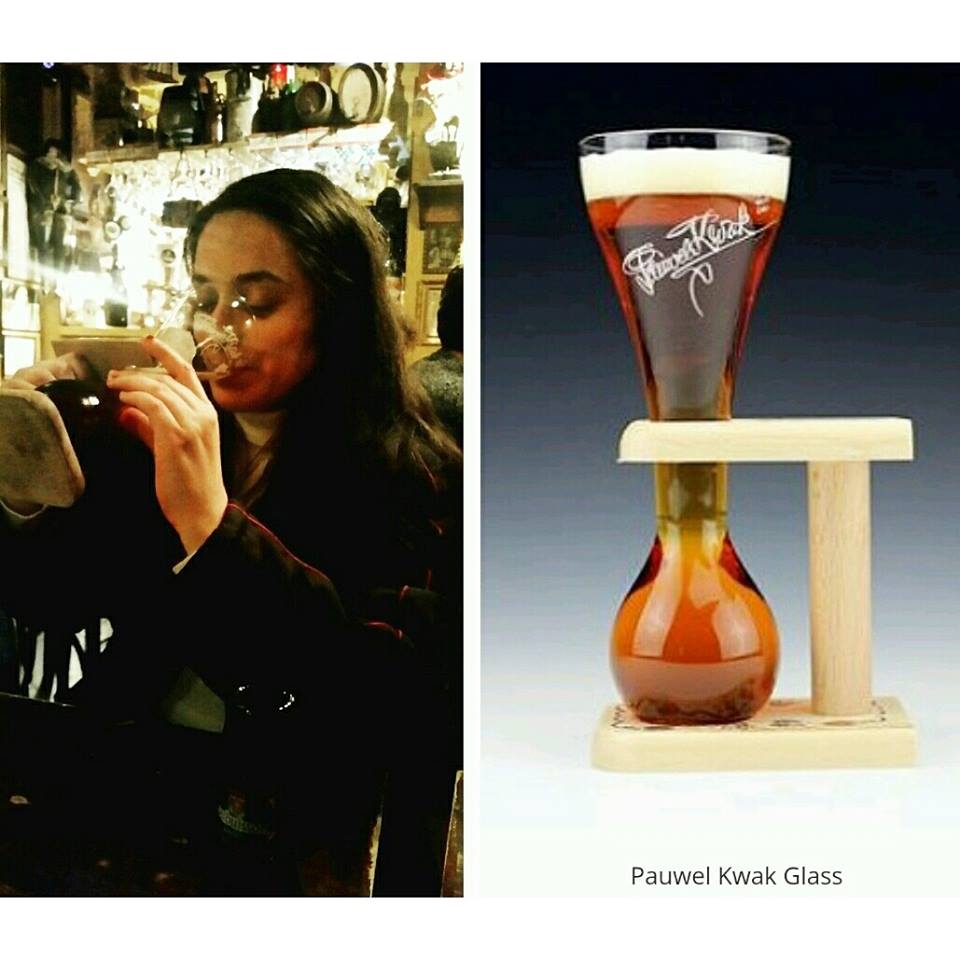 Here's the beer that required a special contraption to drink it. The beer was very good and I felt like a total BAMF drinking this beer haha.
BarBar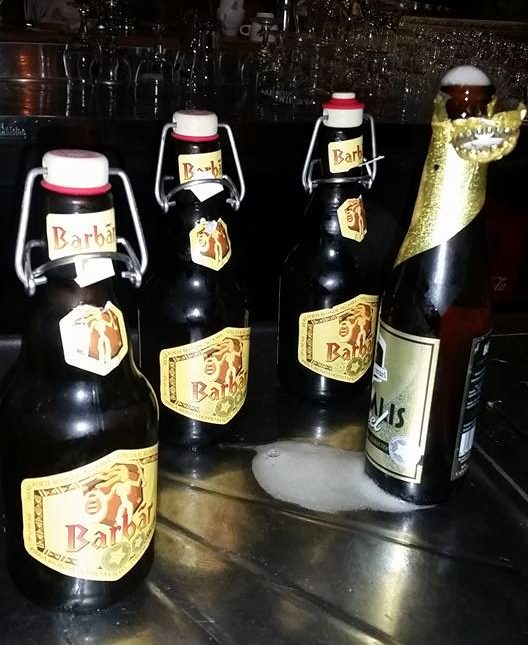 Barbar was my favorite beer to drink in Belgium for a few reasons. First, my new friend recommended it to me and told me that it's his favorite. Second, it's fun to order it at the bar because the way you pronounce this beer sounds like 'backh-bachkr'. Third, the bottle is just really cool and hipster-y. Fourth, we drank this beer on my friend Maggie's birthday (after we had tried absinthe!). And fifth, it was a great night!
---
Germany
I was super excited to get to Germany and drink all the beer because who hasn't heard of Oktoberfest!??!
Fruh Kolsch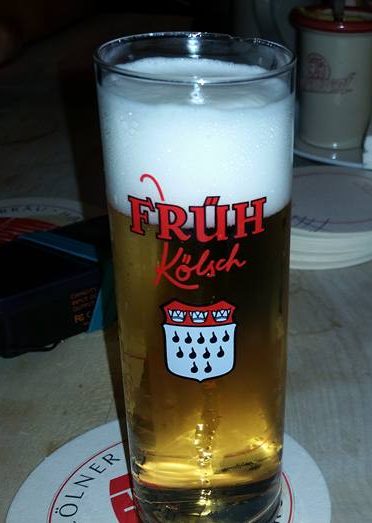 The first beer I had in Germany was Fruh Kolsch which was a very light beer but it's one of the most common and popular beers there. What I loved about this beer was that IT WAS SO CHEAP. And it was so fun how they served this beer in restaurants. The server literally had a platter full of thin glasses of beer and every time he saw your glass was empty he gave you a new beer! It was so awesome, and this is where I learned how to say 'danke' 🙂
Jever Pilsener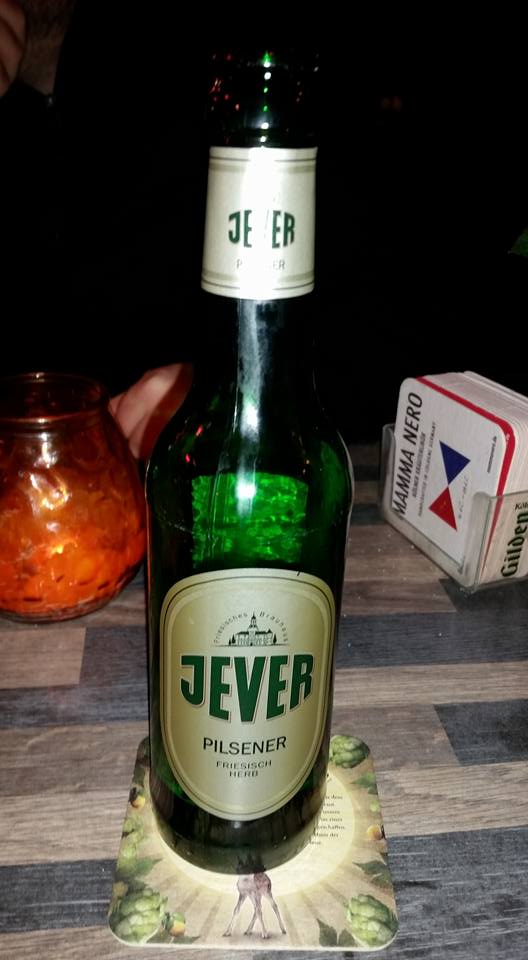 Another beer we had was Jever Pilsener, which is another lighter beer. We enjoyed this one at a Hawaiian themed bar which was very unique.
---
United Kingdom
This one is a surprise country…mostly because I didn't go out to drink here, but I did have some on the flight!
Fuller's London Pride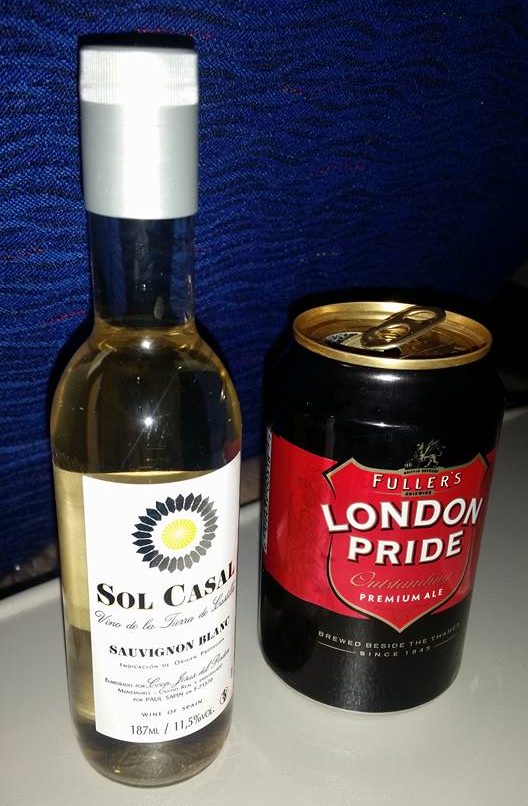 I don't really count this beer as officially on my list because I tried it on the plane and there was really no variety to choose from (lol). But I had to try it because it was a really long flight and I was thirsty 🙂 It wasn't too bad, I would probably drink it again! It was very light and refreshing.
---
As you can see, I've had my fair share of beer from all around the world. Hopefully by next year's International Beer Day, I will have a few more international beers under my belt! Tell me, what's your favorite beer (whether it be domestic or international)?
Again, happy international beer day and happy drinking! Thanks for reading and stay enthusiastic!
You can read more blogs on 'Trips' here!
Check out more travel adventures on the Travel Bucket List!
-Maira
Please follow and like us: