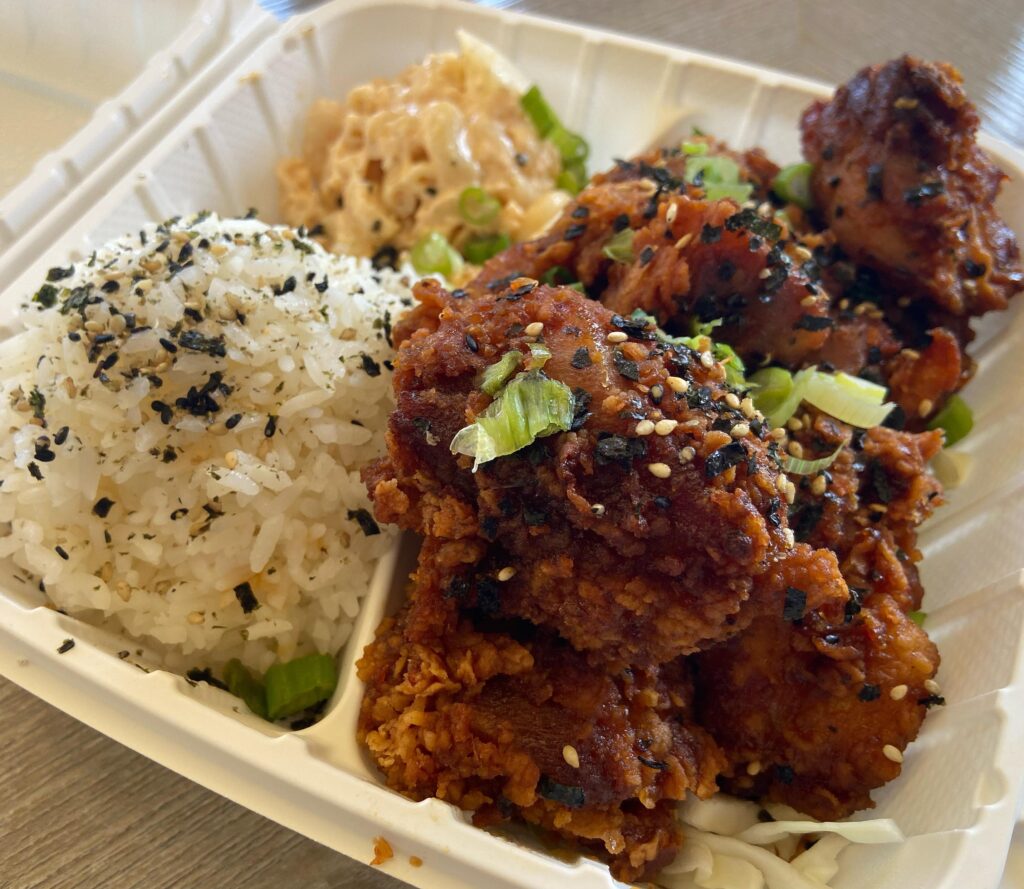 I knew that Kauai would be a beautiful place to hike and explore but I was not aware that the food would be so incredible! From food truck to casual spot to a sit down restaurant, you'll find a lot of great spots to add to your bucket list.
Check out seven spots (in alphabetical order) that you absolutely need to try the next time you are in Kauai.
Anatta's Thai Street Food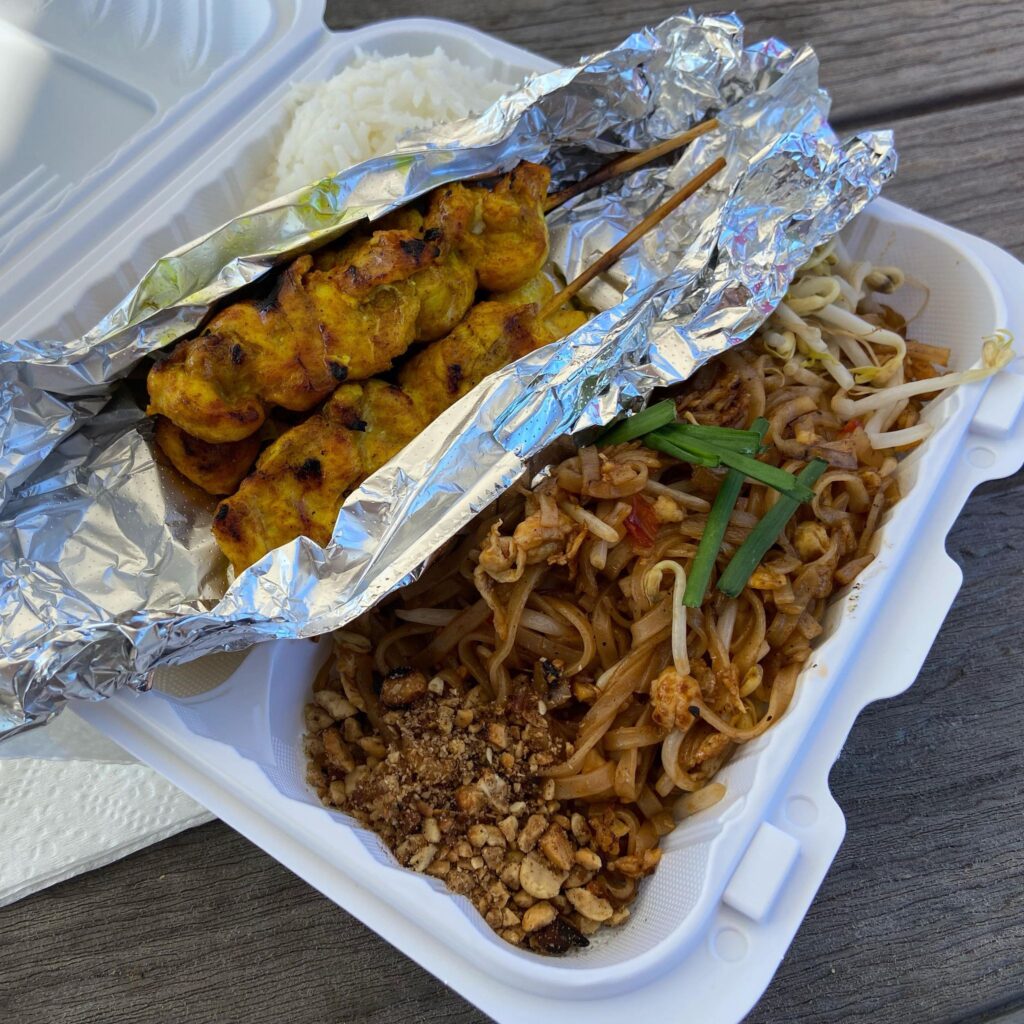 If you're craving Thai food and are in a bit of a rush, I highly recommend Anatta's Thai Street Food! It's a food truck and they are really quick! They serve pad Thai, traditional curries, salads & vegetarian/vegan dishes. I had the chicken satay skewers in delicious peanut sauce and the pad Thai. It had so much flavor and so filling.
Holey Grail Donuts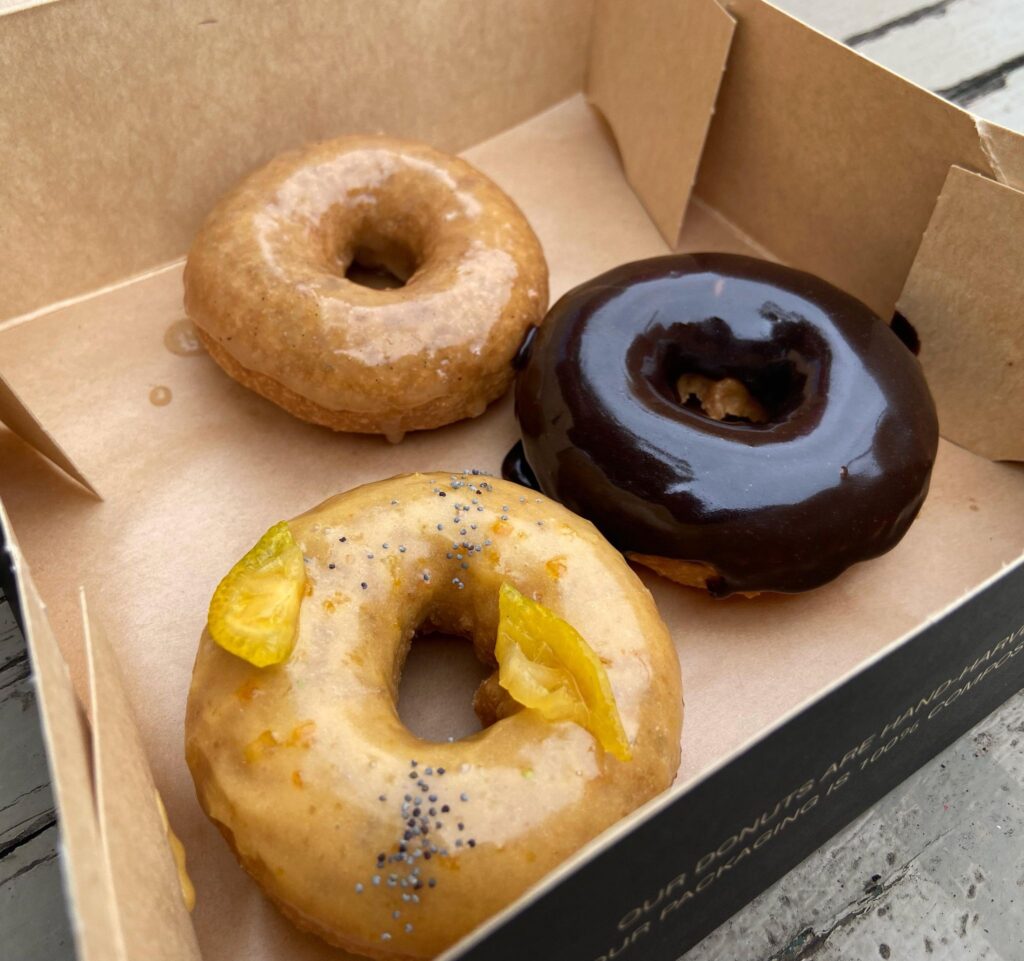 We were craving donuts so we ended up at Holey Grail Donuts, a food truck serving the original taro donut. I loved this spot because they have vegan options and all of the donuts we had were so good! My personal favorite was the lemon poppy seed donut but the original and chocolate glaze donuts were also amazing!
Java Kai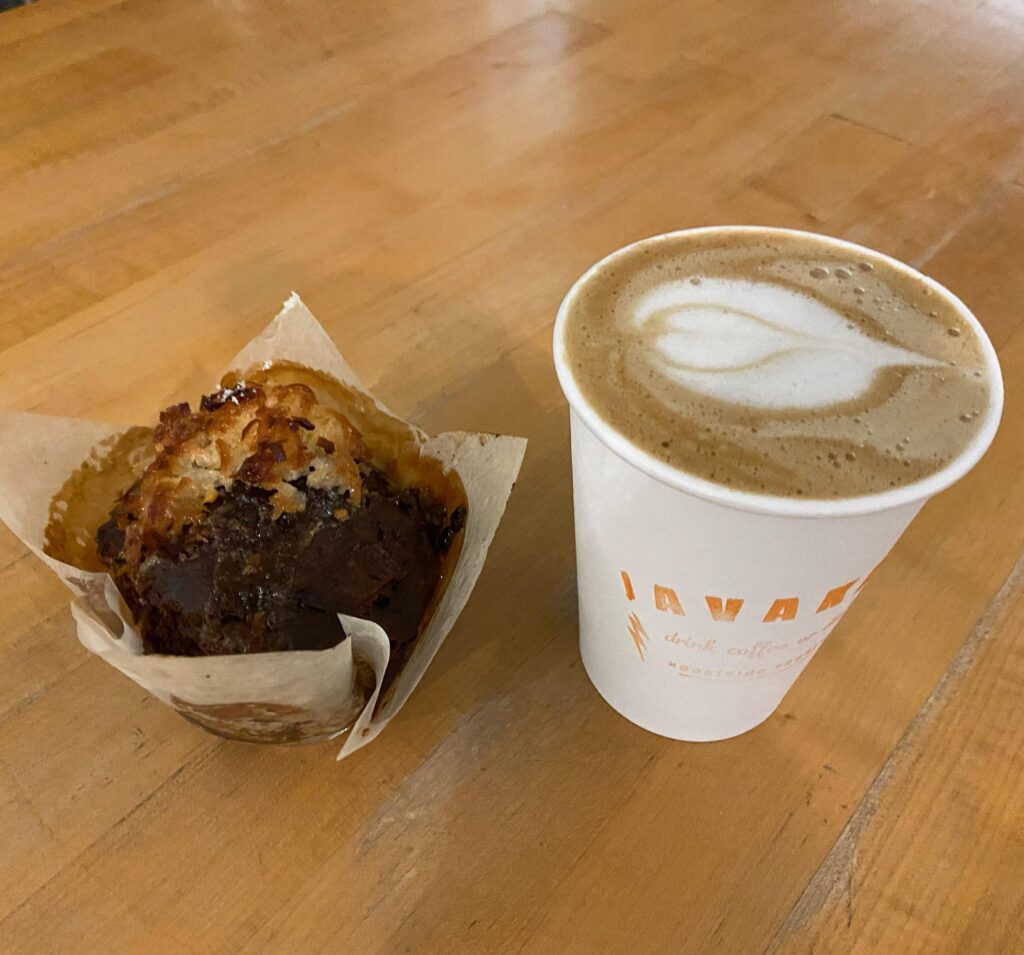 I had the most delicious macadamia coconut banana muffin that I've ever had AND it was vegan! Do you know how hard it is to have a vegan pastry taste buttery and delicious?! Their coffee is also phenomenal and I highly recommend. It was our coffee spot when we were in Kauai and we went almost every morning. I recommend the macadamia nut latte.
Smiley's Local Grinds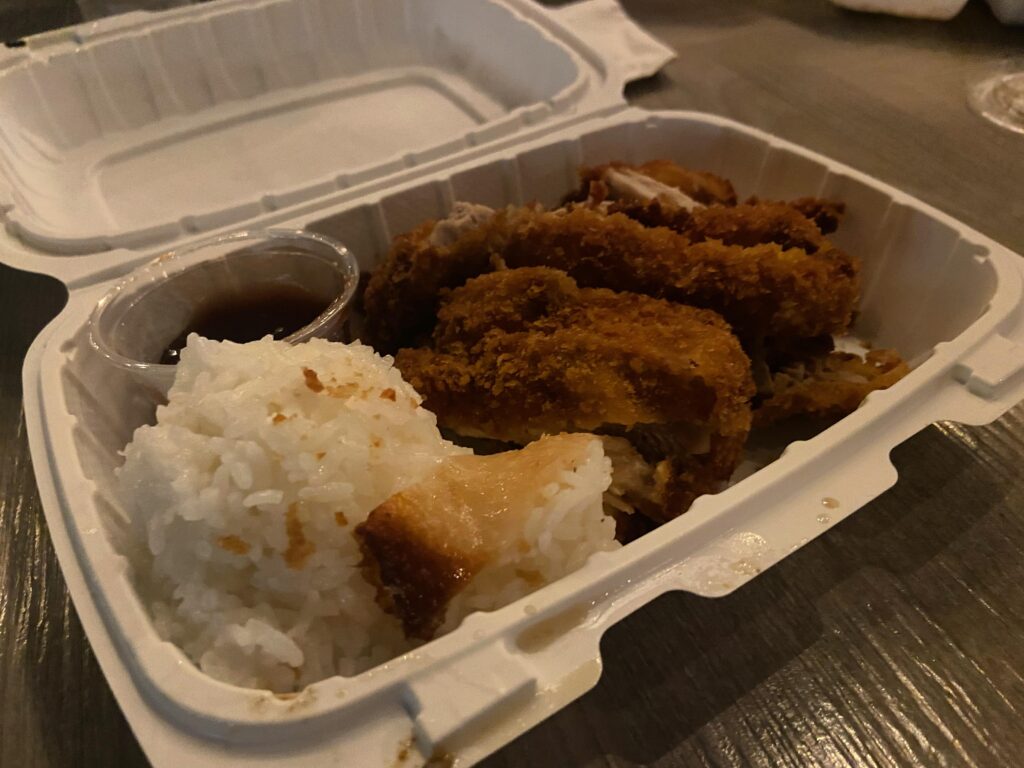 If you are craving katsu pork, then you need to stop by Smiley's Local Grinds! It's a quick, casual spot where you can order all your food to go. They don't have any tables to sit at but they do have live music for everyone waiting.
Kalaheo Cafe & Coffee Company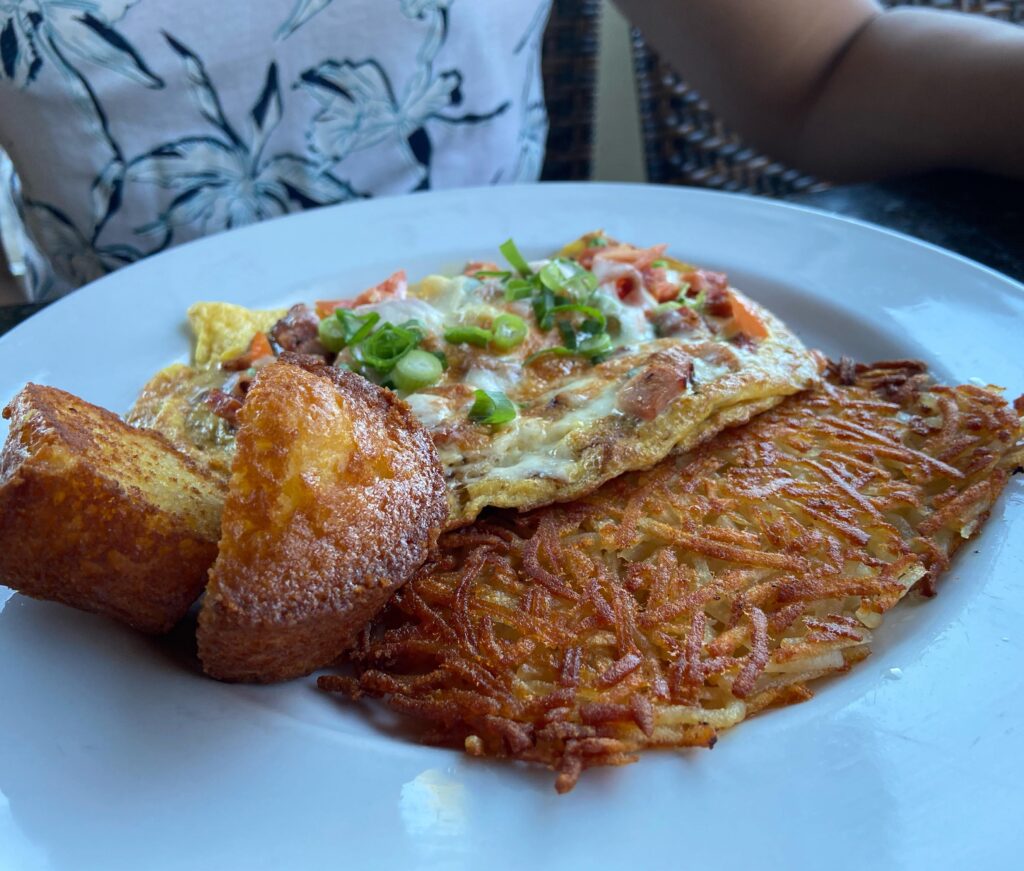 All of the breakfast restaurants in Kauai were delicious. Another favorite was Kalaheo Cafe and again, come hungry! We tried the Kahili breakfast omelet with portuguese sausage, ham, green onions, tomatoes and melted Monterey Jack cheese. The real star of this meal, however, was the cornbread muffin. It was so buttery and full of flavor. The hashbrowns were also tasty.
Kountry Kitchen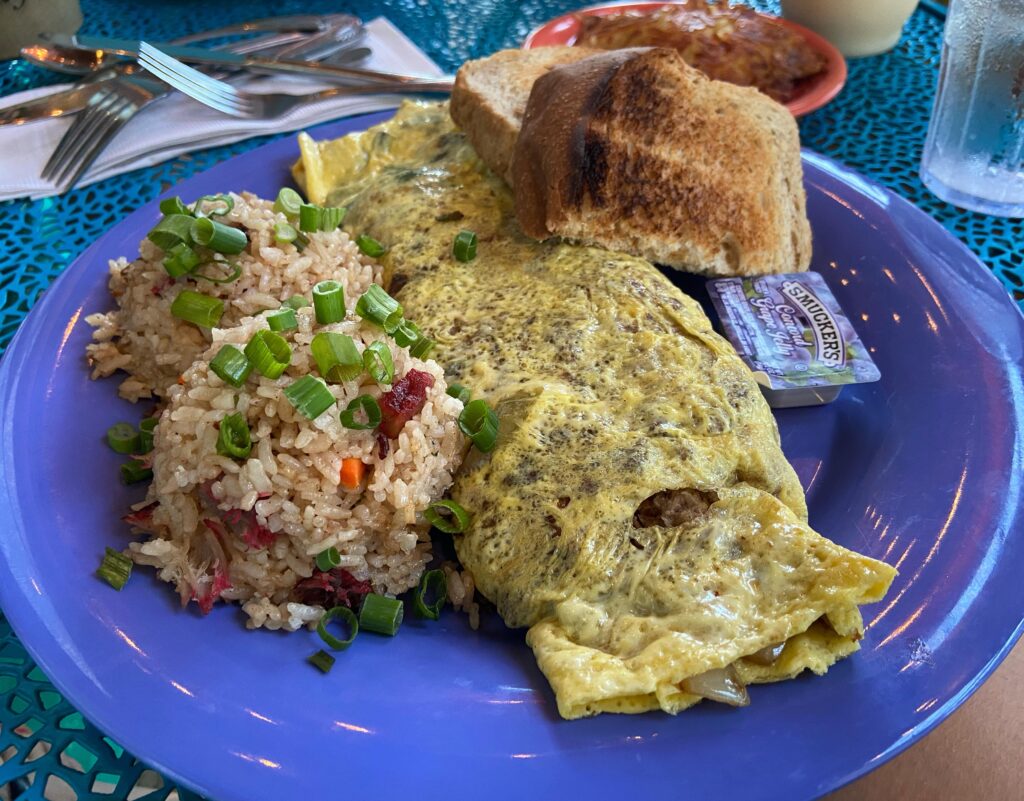 If you are super hungry and need a meal to keep you sustained for a long hike, then you absolutely need to check out Kountry Kitchen. They were my favorite breakfast spot because the kalua pork omelet I order was beyond excellent. There was so much flavor and the portions were huge! I also upgraded to the fried rice and I do not regret it.
Tahiti Nui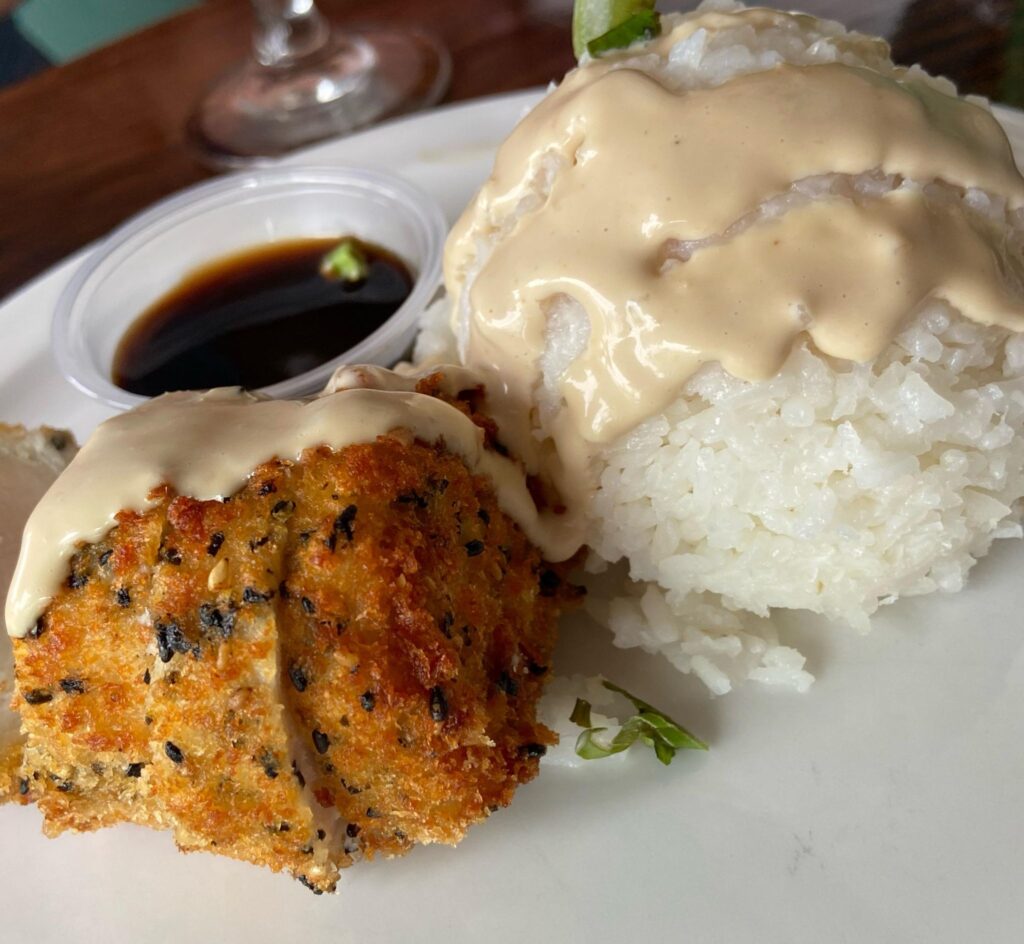 Tahiti Nui was a very trendy spot and walking in you could smell all of the different dishes. We started off our meal with the Oh So Ono Roll which was a panko and furikake crusted local catch drizzled with wasabi soy aioli and ponzu sauce. It was SO GOOD and a great way to end our day after a super long hike.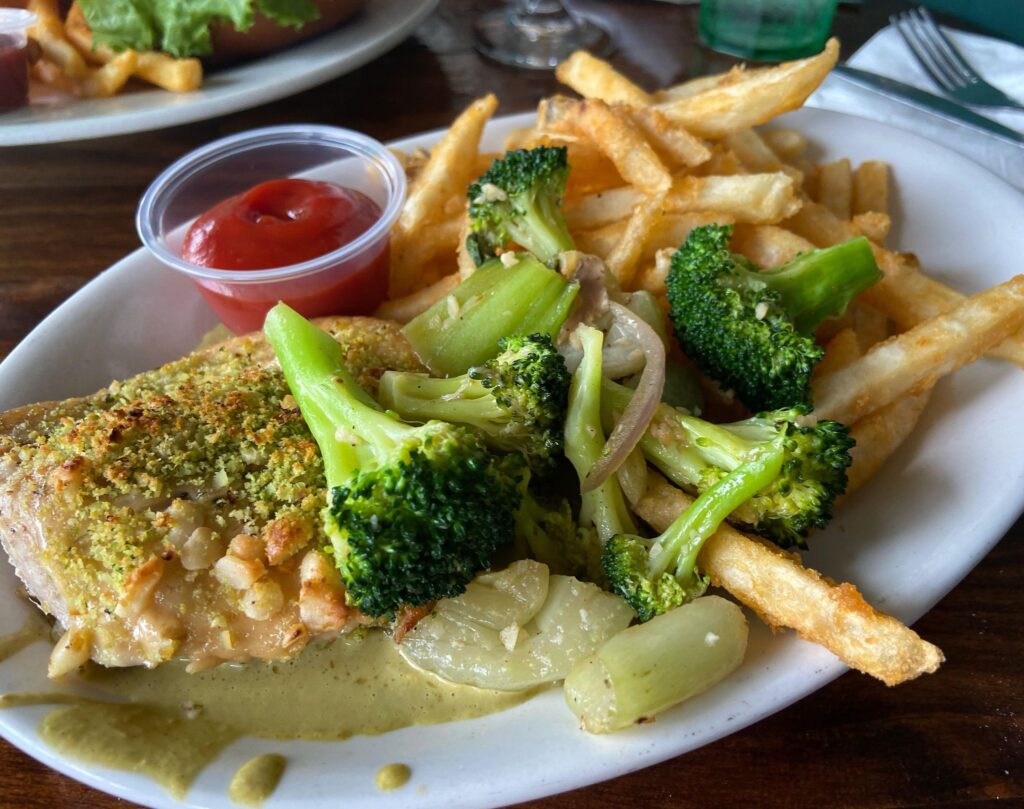 The sauce on this fish was phenomenal! I loved biting into the fish and tasting the coconut crust with the zesty coconut cilantro lime sauce. The fries were also tasty and really hard to just eat a few.
Wailua Drive-In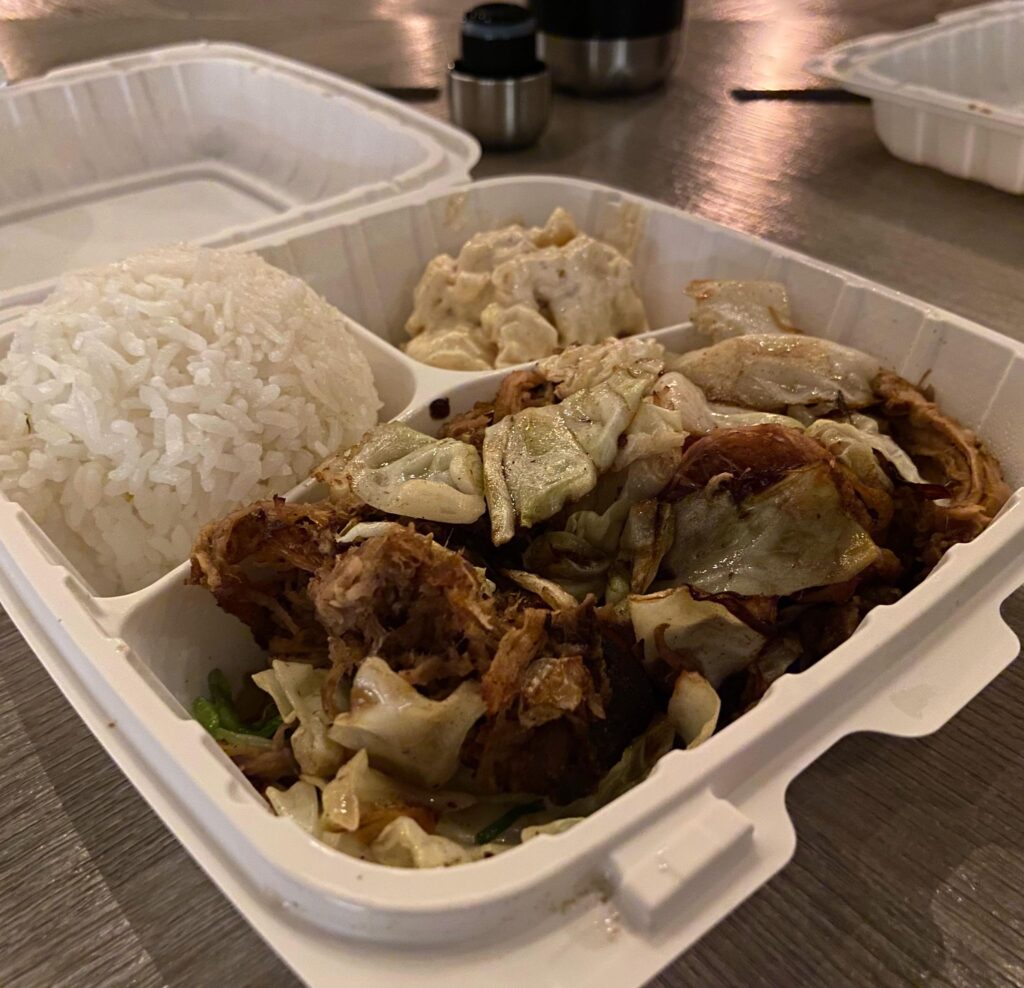 My favorite restaurant in Kauai was Wailua Drive-In, it was so good we went twice during our trip! The grilled kalua pig and cabbage was incredible! The pork was so tender and the texture of the cabbage was perfect in this dish!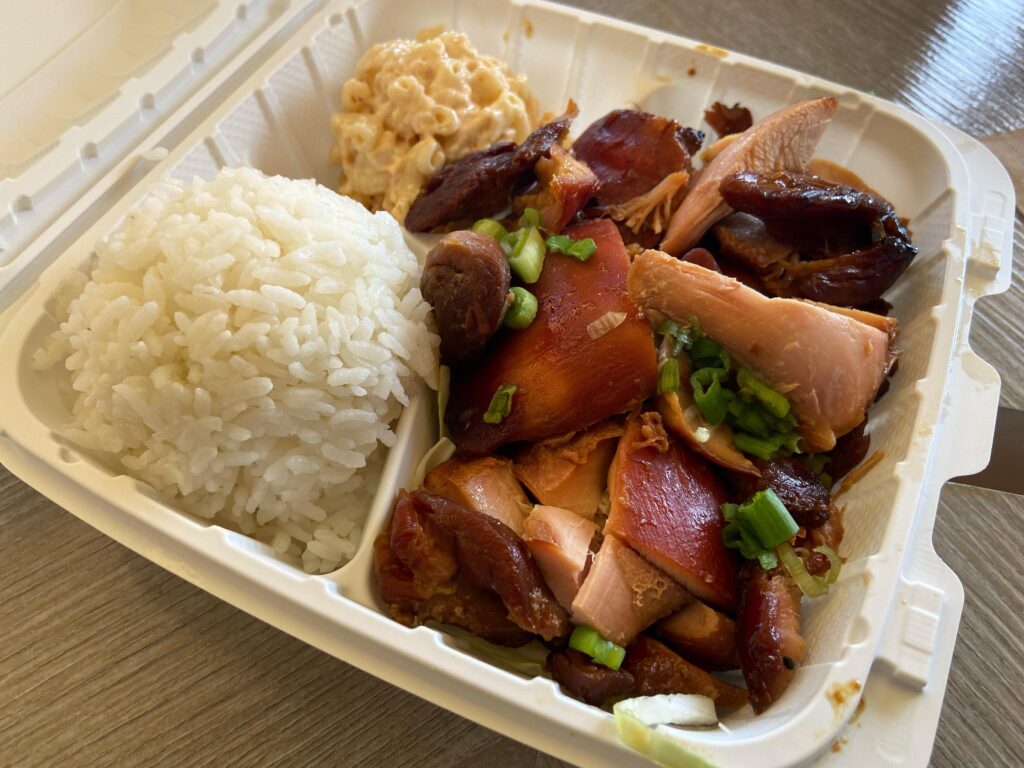 The teriyaki chicken was also tasty and I would get that again! Just make sure to get the sauce with this dish.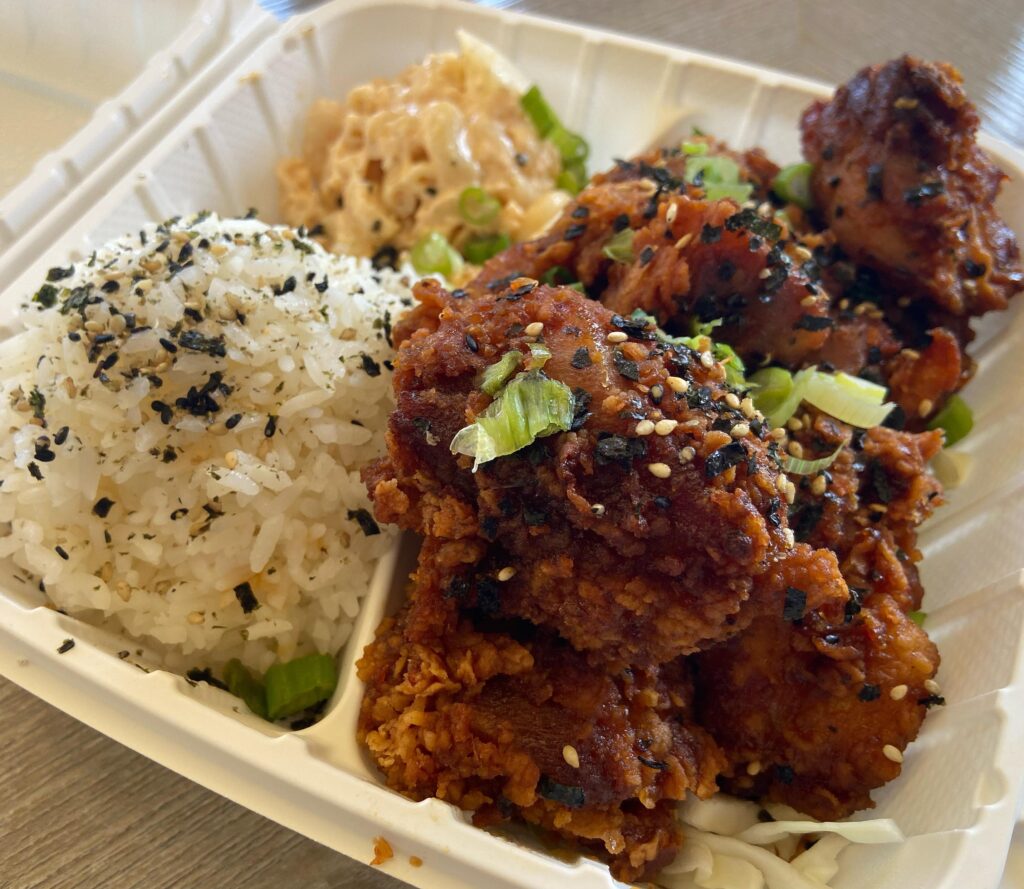 The famous chili pepper chicken (as seen on the Food Network) was incredible, thanks for the rec Guy Fieri! It had SO MUCH flavor and the customer service was excellent.
The panko mahi mahi was also so delicious! It came with a dynamite sauce that just elevated the dish. Also according to my boyfriend, the rice and the macaroni salad were also tasty.
---
I hope you all enjoyed the list!
Feel free to check out the entire catalog of my Food Bucket List for category inspiration and email me or comment below asking me for more restaurant recommendations as I aim to please! And if you'd like to follow along on my Hawaii adventures, check out #MairaInHI on Instagram!
Stay tuned for the Ultimate Kauai Bucket List for other ideas of what to do in this beautiful place! Thank you all for reading, and stay enthusiastic!
Feel free to follow the adventure on social media
Facebook / Instagram / Twitter / Youtube
-Maira