This post is sponsored by the Roseville Visitor's Association. As always, all opinions are my own.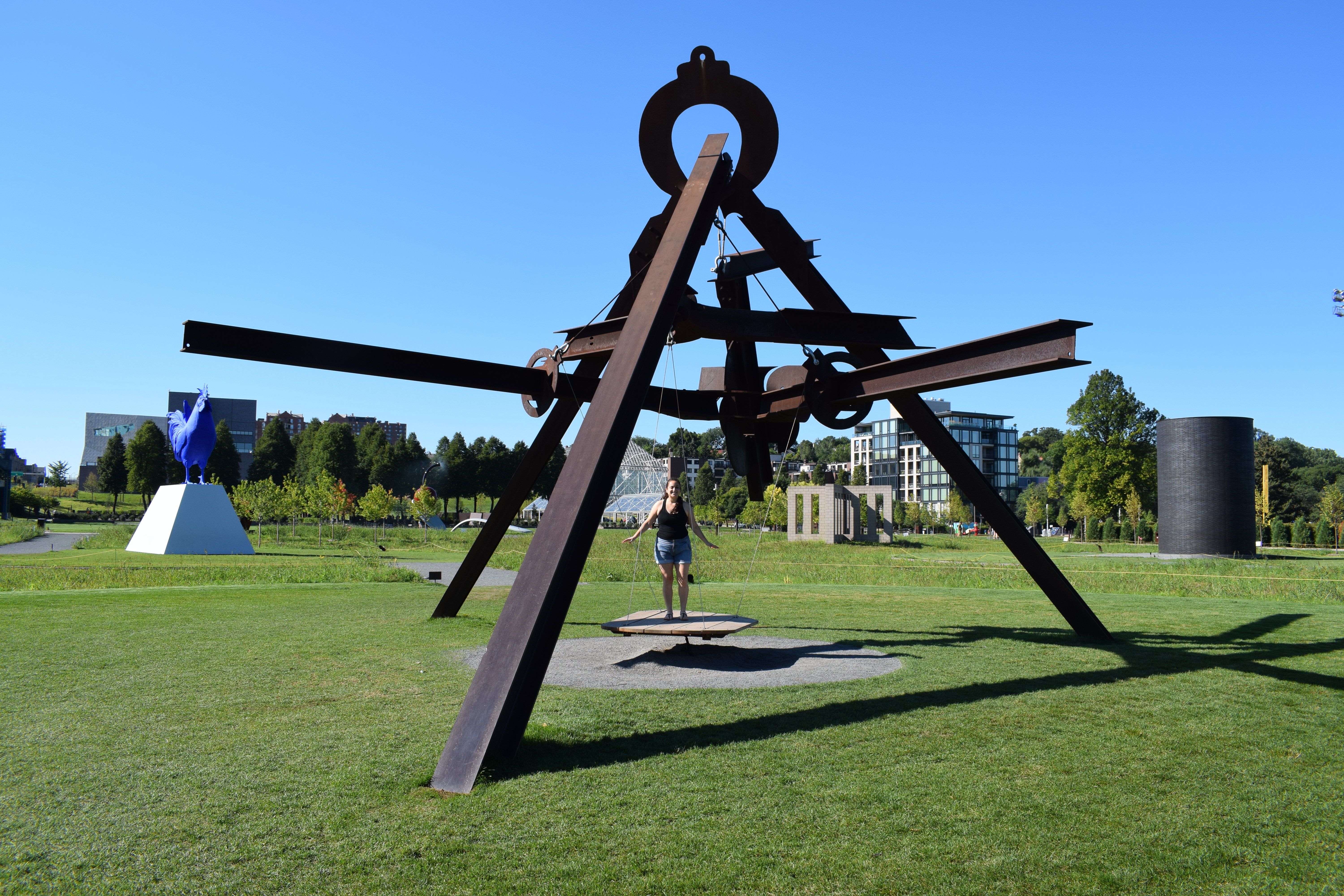 One of my favorite things about traveling to a new city is that there is always something exciting to do simply because it's a new experience, and sometimes I am lucky enough to visit a place like Roseville, Minnesota that is perfectly positioned and only 10 minutes away from two major cities: Minneapolis and Saint Paul. This means that I have the opportunity to cross off bucket list items in three different cities instead of just one. I've created the Ultimate Minnesota Bucket List so that you can take advantage of all that this great state has to offer. Brace yourself because there is a lot going in this article, because Minnesota is that awesome! Enjoy and let me know if I need to add anything to this bucket list!
I have three things I always think about to ensure that a trip is successful: where will I stay, what will I eat, and what will I do/see. Below are my recommendations for you so that you can make the most of your next trip to Minnesota.
Where To Stay:
I recommend staying near the Twin Cities (Minneapolis and Saint Paul) so that you have easy access to both cities. In my case, I wanted a nice hotel that fit within my budget, had a good breakfast spread, and had friendly staff. The Country Inn & Suites by Carlson in Roseville, Minnesota satisfied all of my requirements and I would definitely choose them again.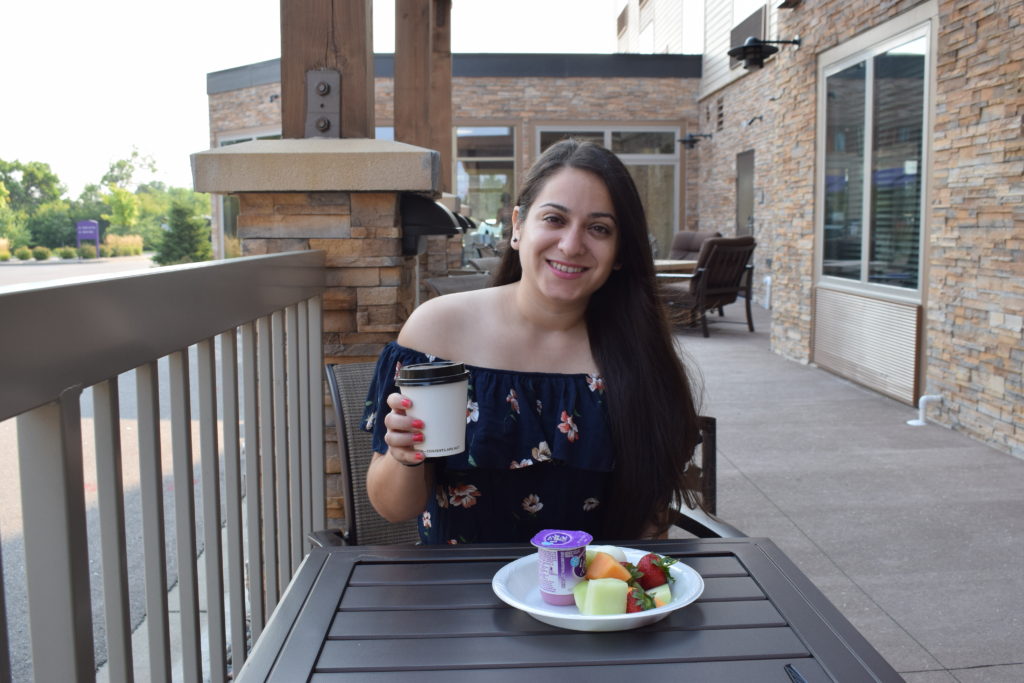 Their breakfast spread was definitely my favorite part and a big consideration before booking my hotel. The staff was super friendly, the beds felt like marshmallows and they had a ton of amenities. Check out a more in depth review here! 
What To Eat:
Roseville, Minneapolis and Saint Paul are seriously a foodie lover's dream! There are so many different kinds of places to eat, depending on what you're in the mood for. During my stay I tried everything from fried chicken to cheddar cheese ice cream (that's right!) to pancakes covered in bacon bits.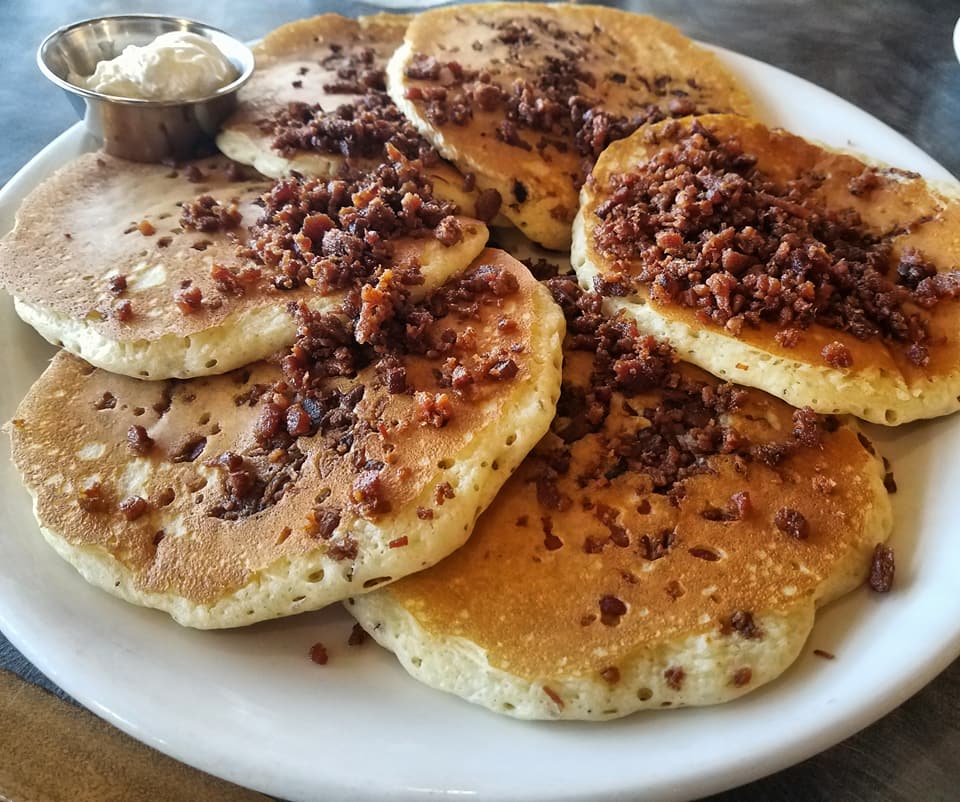 The best thing I ate was the bacon covered pancakes from The Original Pancake House, which happened to be only four minutes from my hotel. For more restaurant options, check out 6 things you need to eat in Minnesota where you can also learn a little more about cheddar cheese ice cream. I was curious and I know you are too. I can guarantee that you won't leave Minnesota hungry at all.
What To See/Do:
And now for my favorite part of every trip, what to see and do. I'll break it down for you by location.
First up is Minneapolis. If you are an art lover, you need to stop by the Minneapolis Sculpture Garden because they have the coolest sculptures.  Check out 7 of my favorite sculptures to inspire you to visit here.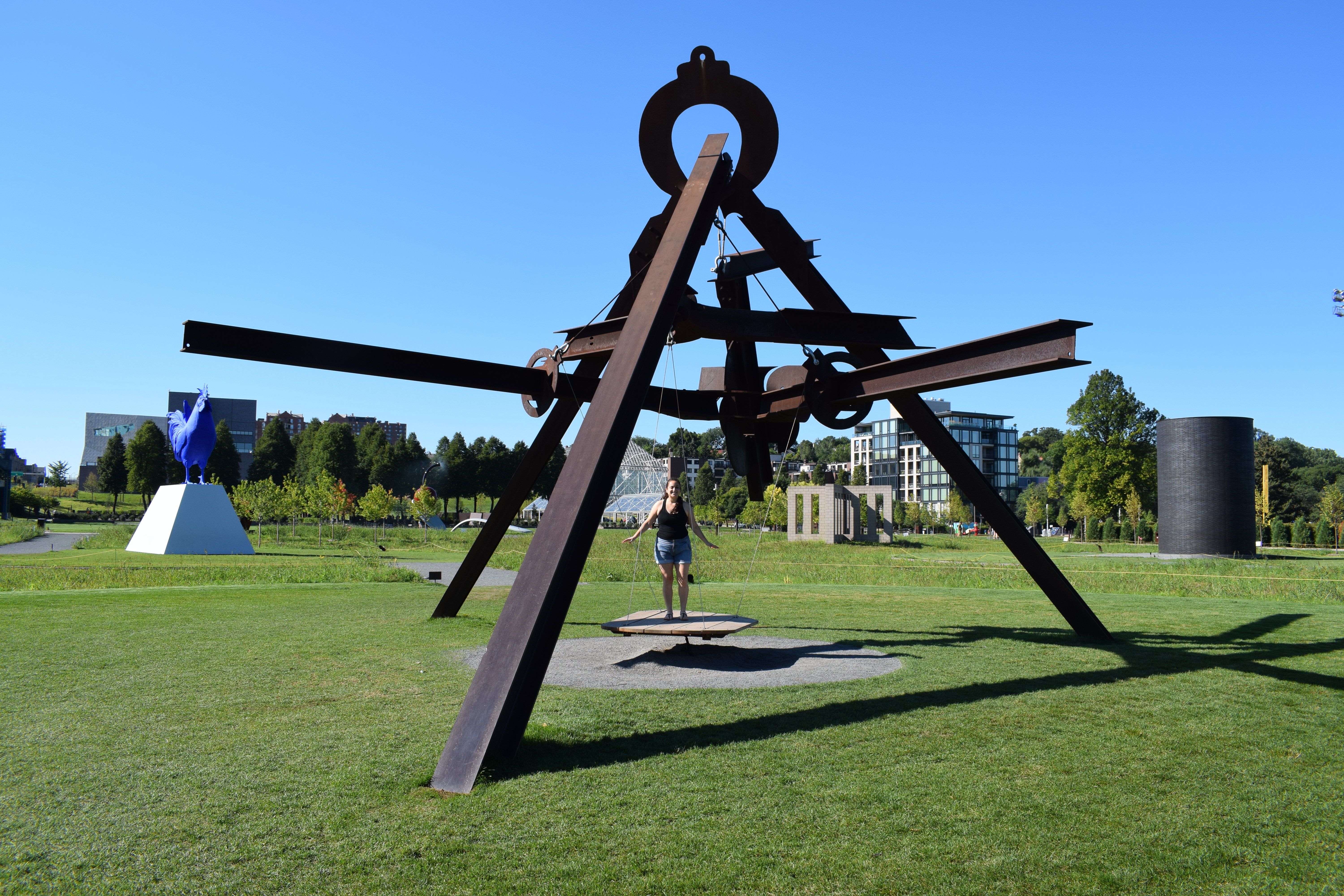 Continuing with the art theme, and changing your attire a bit, you can head to the Guthrie Theater to catch a show. If you're bad at directions like I am and worried about not finding the theater, do not worry, there's a huge red sign!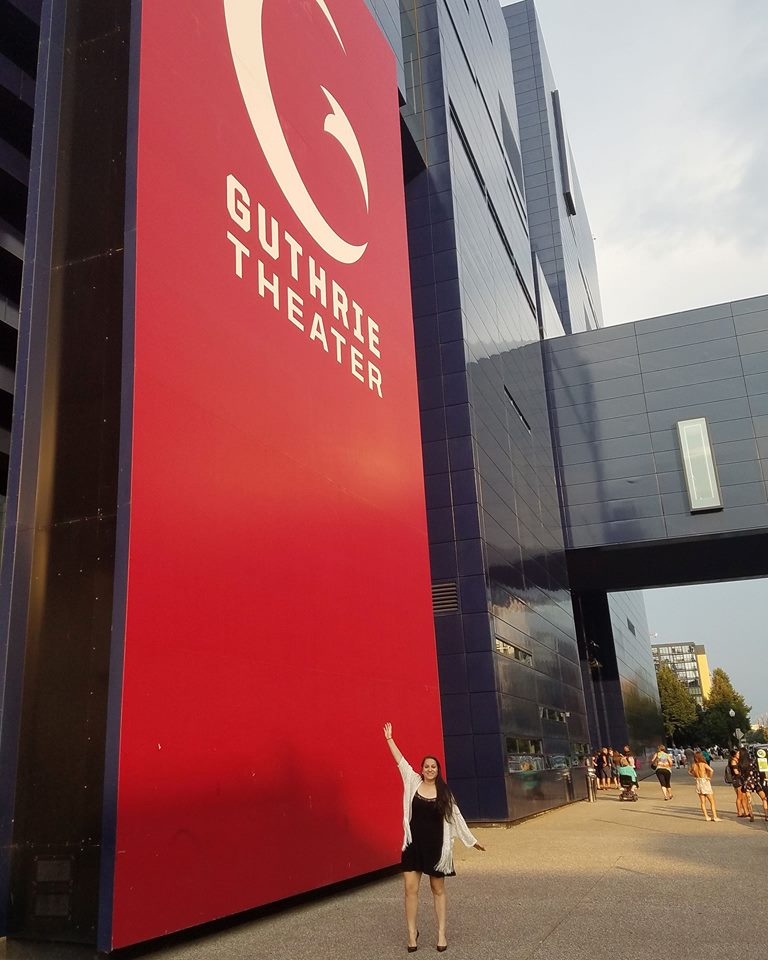 We checked out the show Native Gardens which was hilarious, intelligently written and very in tune with today's political and social world. The Guthrie Theater is beautiful and in an awesome location with the best views of the Mississippi river. Before enjoying any show, I recommend you walk around and see the views offered.
Next up is the state capitol: Saint Paul. If you are into architecture, then you need to stop by the Capitol building, especially since it recently went through some renovations and it looks incredible.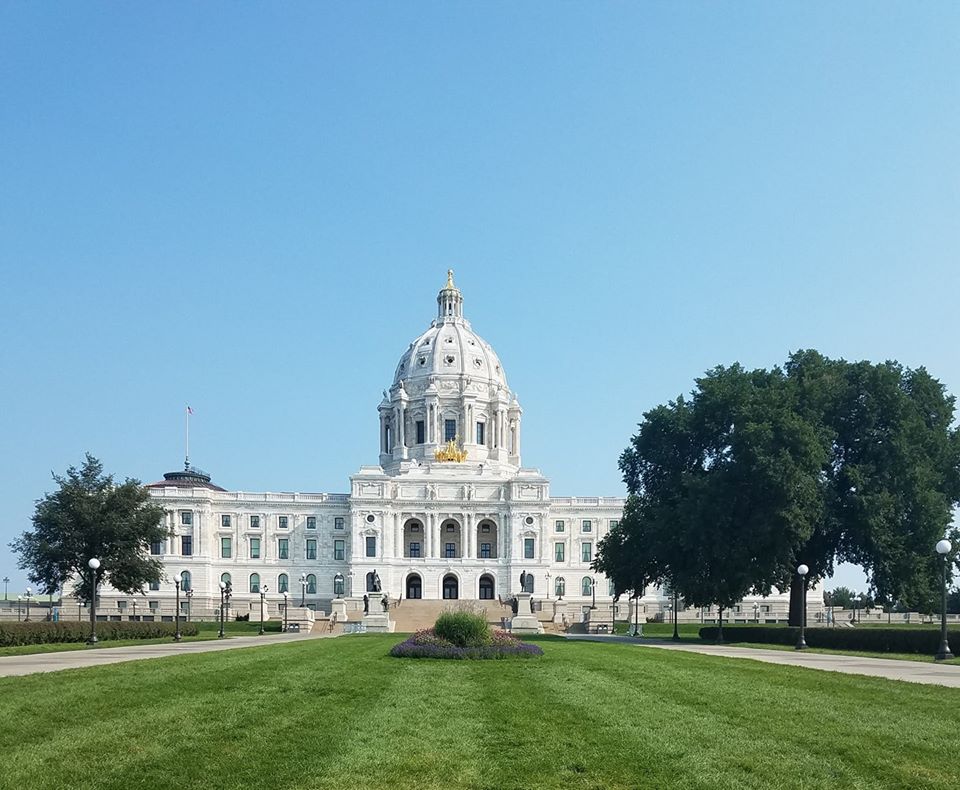 Once you're done exploring the Capitol building, you can walk a few minutes (or drive like we did) and check out the Saint Paul Cathedral. The cathedral is beautiful and is a must stop if you are a fan of architecture.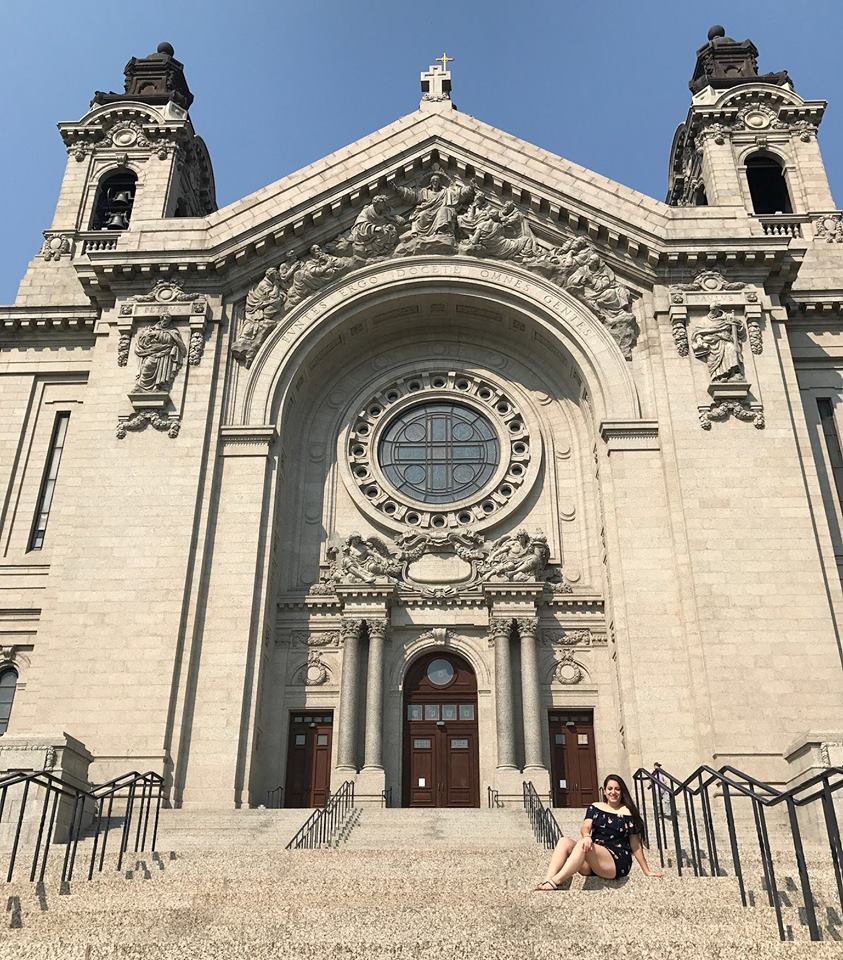 If you want even more architecture in your life and if you are a fan of literature, your next stop has to be the F. Scott Fitzgerald house! That's right, the mastermind behind The Great Gatsby and The Curious Case of Benjamin Button lived in Minnesota and he had a beautiful house.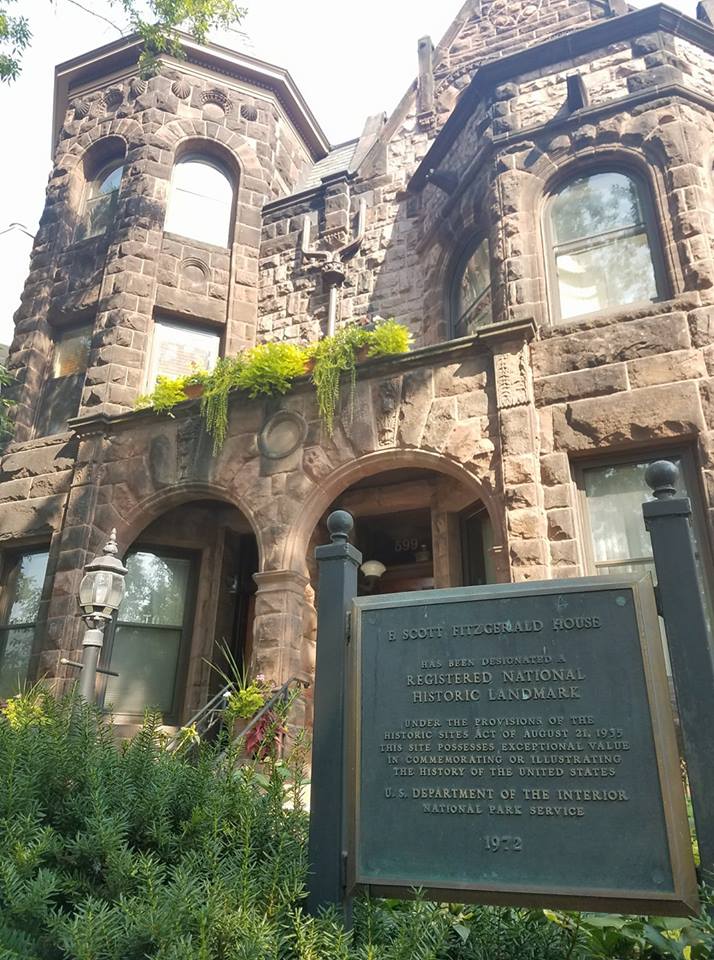 Once you're done seeing the city and the historical buildings, you can stop by the Como Park Zoo and Marjorie McNeely Conservatory. You can feed a giraffe, see some tigers playing in the water, or stop by Como Town, an amusement park next to the zoo. Learn more about what else you can do here!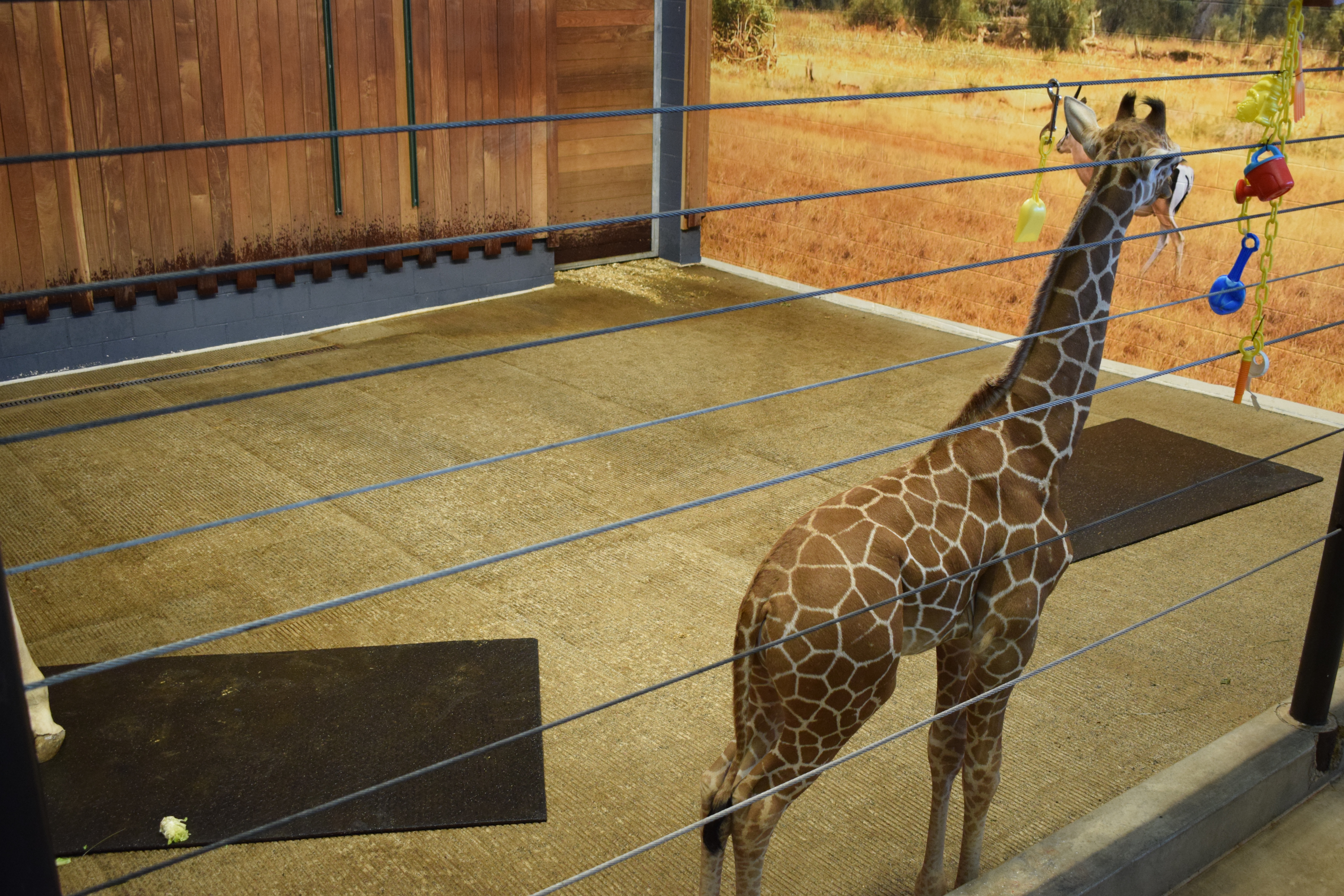 Another absolute must stop on your Minnesota trip is the truly wondrous Can Can Wonderland! There are arcade games, delicious food (cheddar cheese ice cream!), and an epic mini golf area with art from local artists that will seriously blow your mind. See the epic mini golf area that makes Can Can Wonderland a unique bucket list item here!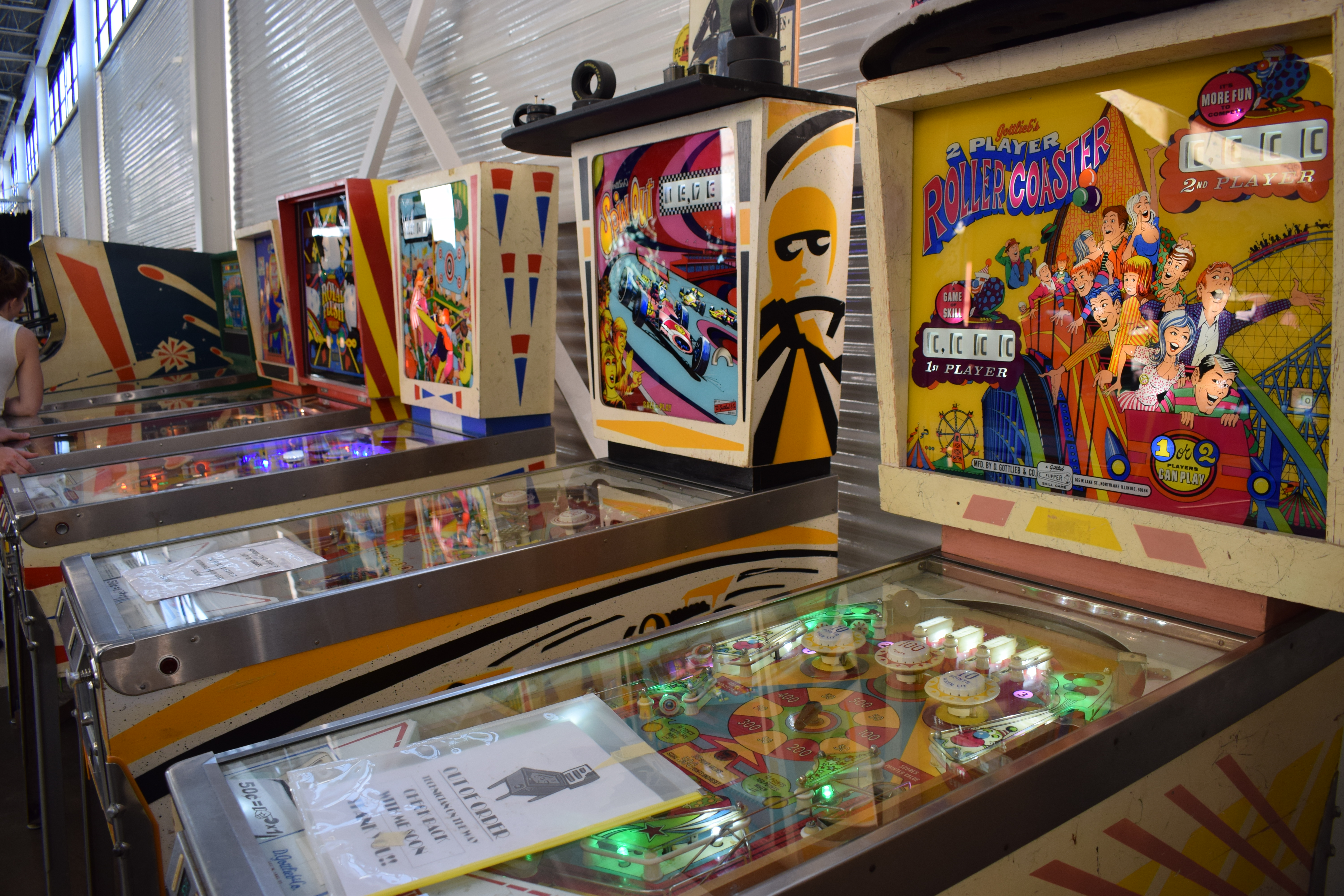 Next up is Roseville, my new favorite place. It's my favorite place because it is the magical place where I met the cutest dog in the world. If you are a fan of cute pups, good beer, and a good time, you need to check out Bent Brewstillery. See photos of the cutest dog in the world and learn more about what it takes to be a bouncer dog here.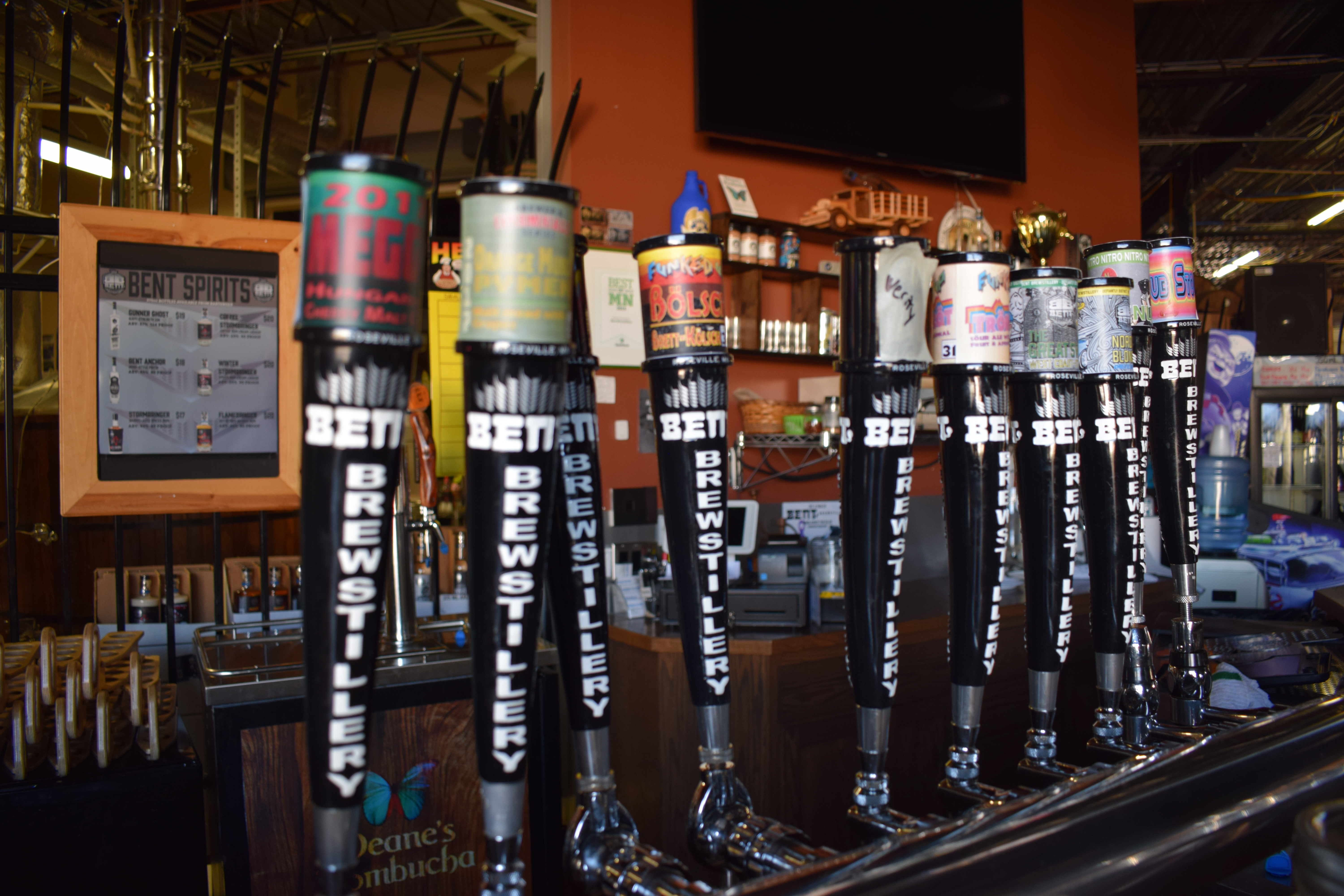 Next up is Bloomington and Shakopee, both about 15-30 minutes away from the Twin Cities. These are bonus bucket list items because technically this article is showcasing Minneapolis, Saint Paul, and Roseville but I couldn't have a Minnesota Bucket List without including the Mall of America and Valleyfair!
In Bloomington, you have to visit the incredible Mall of America. There is shopping and they don't charge you taxes while you shop! Plus, there's a huge indoor amusement park (Nickelodeon Universe) and it's amazing. The rides are intense and you can meet Nickelodeon characters LIKE THE TEENAGE MUTANT NINJA TURTLES. Learn what you can do at Nickelodeon Universe and see a video of me having the time of my life here!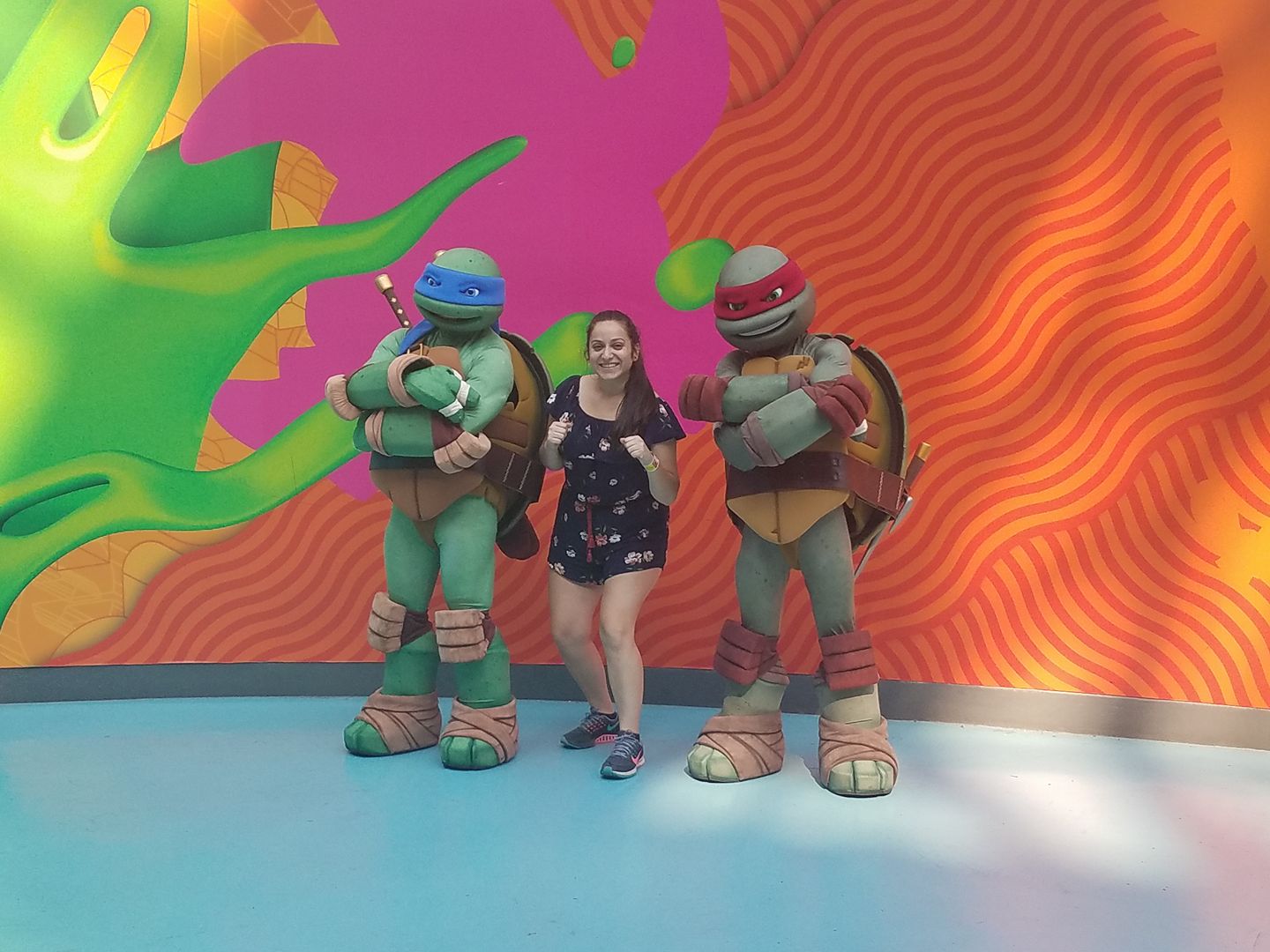 If Nickelodeon Universe makes you want to go on even more rides, then you have to absolutely go to Valleyfair. Valleyfair is hands down one of my favorite amusement parks. The rides are so intense, they have turkey legs, and Swedish fish gelati! We were there for hours and had a blast.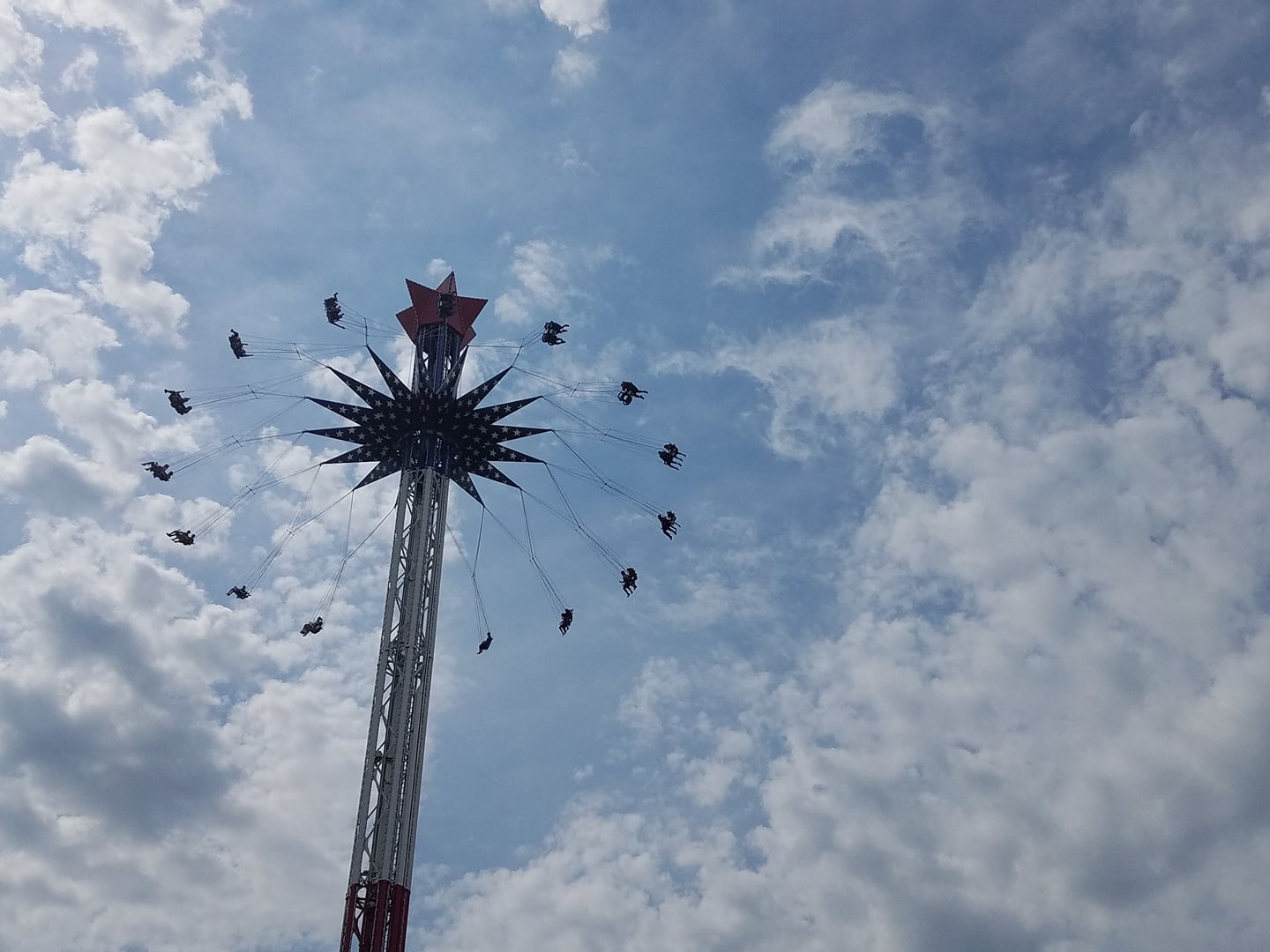 I hope you've enjoyed this super long Minnesota Bucket List and that it helps you out next time you visit!
---
A huge thank you to the Roseville Visitor's Association for letting me experience all of the wonderful parts of your city and the surrounding cities! You can learn more about Roseville here, and follow them on social media here (Facebook, Instagram, Twitter).
I had such a great time and might come back in 2018 when the Super Bowl arrives in Minnesota! If you'd like to see more what I did in Minnesota, check out #MairaInMN on Instagram.
Thank you all for reading, and stay enthusiastic!
Feel free to follow the adventure on social media 🙂
Facebook / Instagram / Twitter / Youtube 
-Maira
Please follow and like us: