This post is sponsored by the Roseville Visitor's Association. As always, all opinions are my own.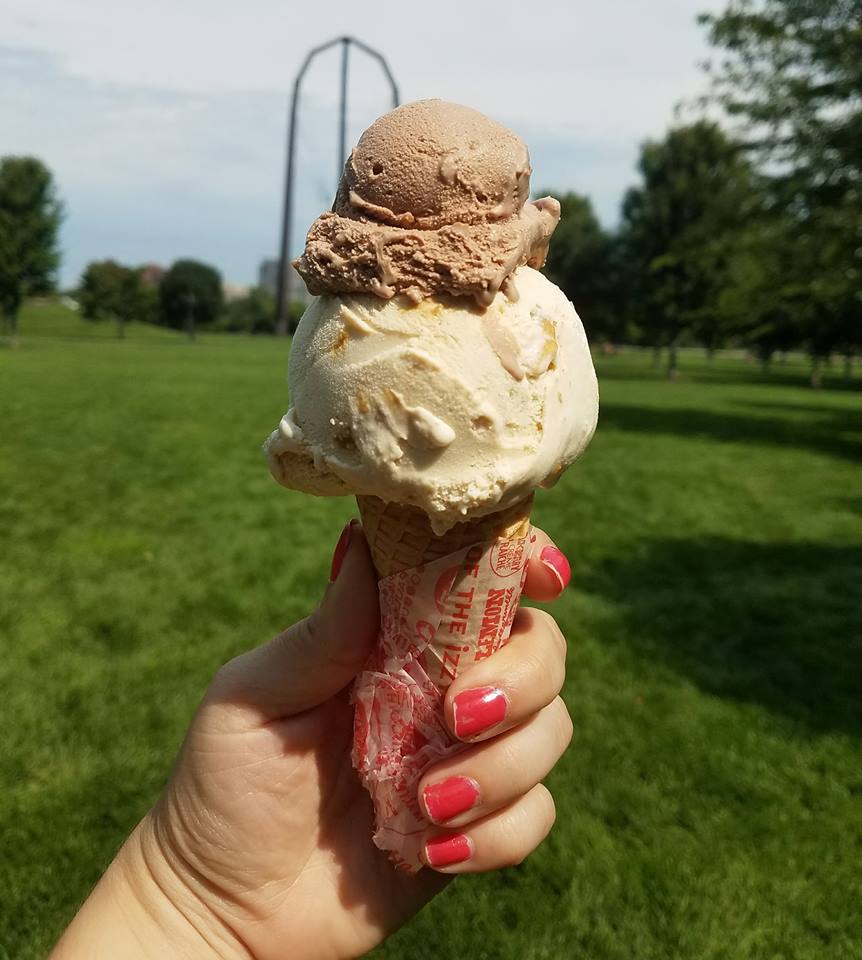 A few weeks ago I visited Minnesota for the first time and wasn't quite sure what to expect from the food scene. I was so pleasantly surprised to arrive in Roseville, Saint Paul, and Minneapolis and see such a diverse group of restaurants and specialty items. Seriously, they have everything.
It's super exciting that the next Super Bowl will be hosted in Minnesota because you will all have the opportunity to visit and try all of these tasty items! Check out six items you need to add to your food bucket list the next time you are in Minnesota, enjoy!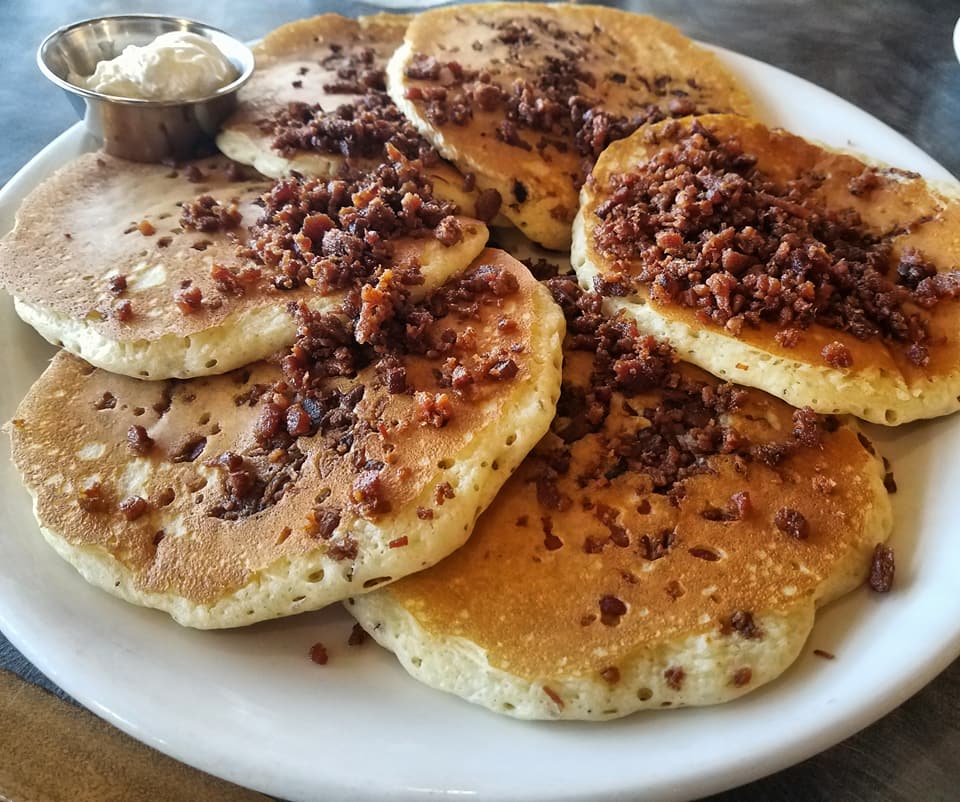 I love breakfast food and I love brunch, so much that I started the #JoinTheBrunch hashtag on Instagram. It's a real kind of love so I was thrilled to find amazing breakfast in Minnesota which happened to be my favorite meal while visiting. I had the incredible bacon crumb covered pancakes at The Original Pancake House and my friends, it was the best thing I've eaten in my life. And IT WAS SO MUCH FOOD. The pancakes were perfectly fluffy and sweet, the bacon crumbs were in every bite, and it just hit the spot. My mouth is watering just writing this right now.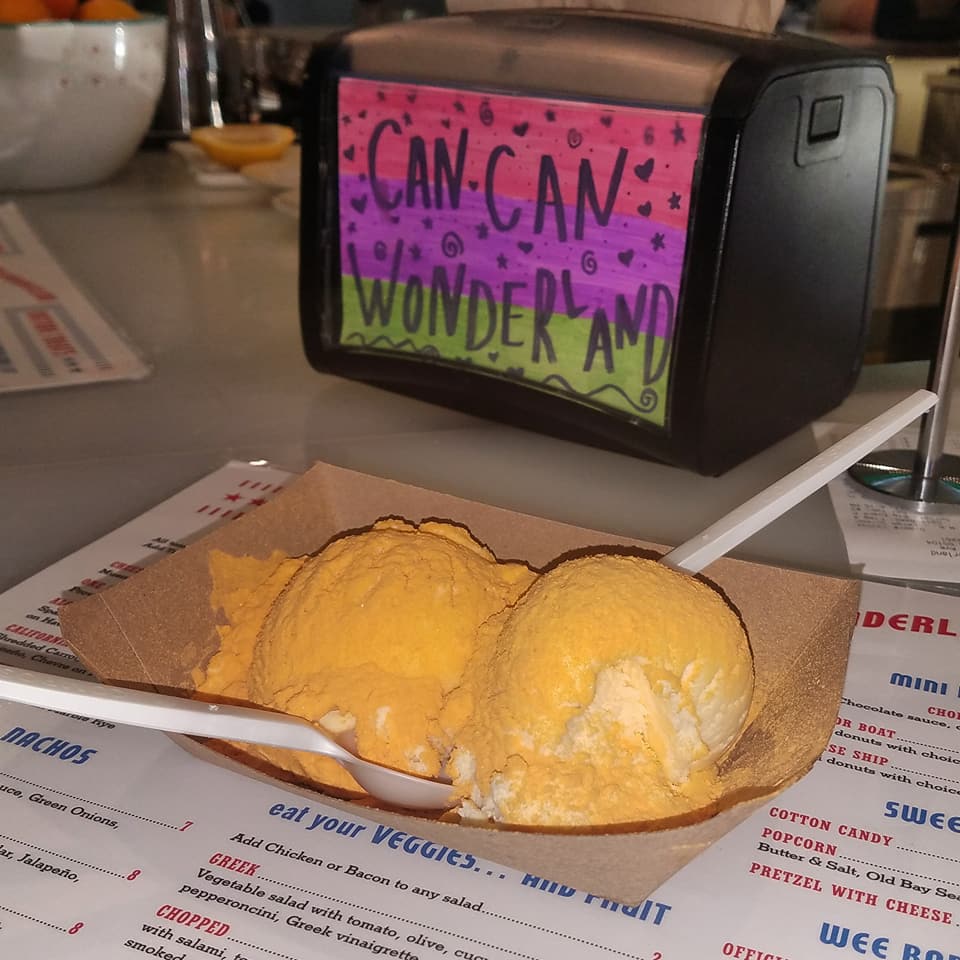 If you've been following for a while you'll see that sometimes I like to be adventurous with my food and Minnesota was no exception. While having a blast at Can Can Wonderland (see full post here!), I skimmed their menu and saw Cheddar Cheese Ice Cream. I stopped in my tracks and literally thought to myself 'that can't taste that great' but I was wrong, so so wrong. The description below this menu item says 'try it, you'll love it' so I had to. And wow, it was an interesting combination but I loved it and couldn't stop eating it. I would definitely buy it again!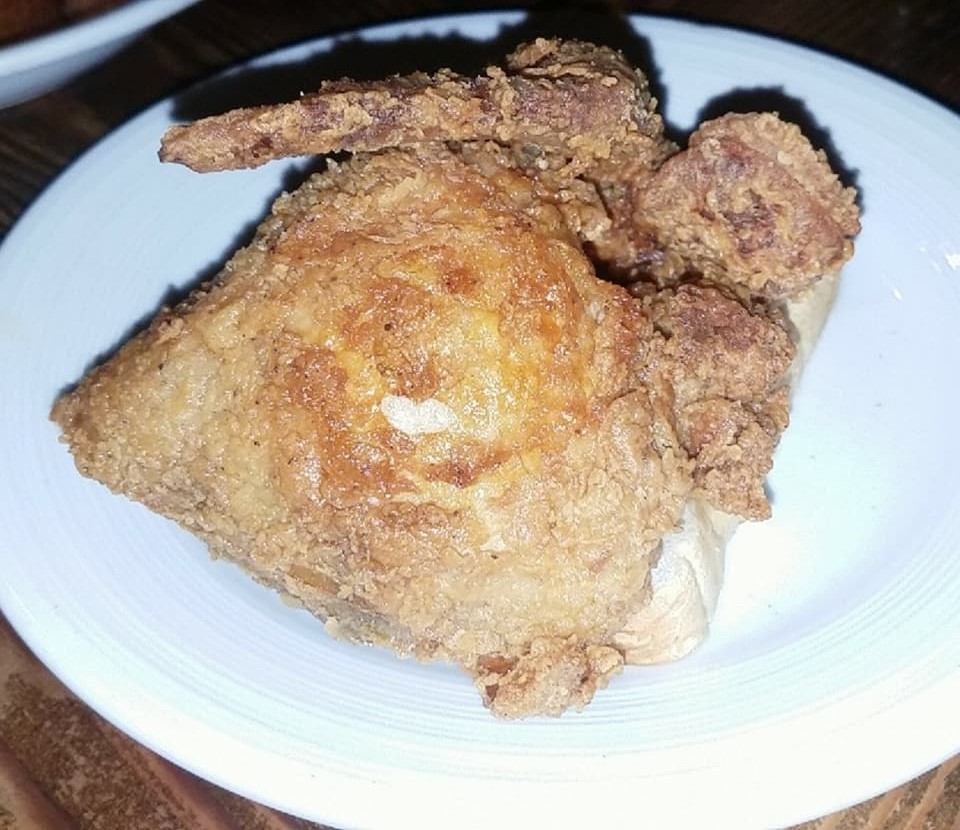 I didn't really expect to be eating fried chicken in Minnesota but while researching restaurants that I ABSOLUTELY had to try (according to the internet) I stumbled upon Revival Fried Chicken. They had so many amazing reviews so I tried it and my friends, it was amazing. It was crunchy but not difficult to eat, the chicken was extremely well seasoned and I ate a lot more than I care to admit. The restaurant also has a really cool vibe and they have really good drinks!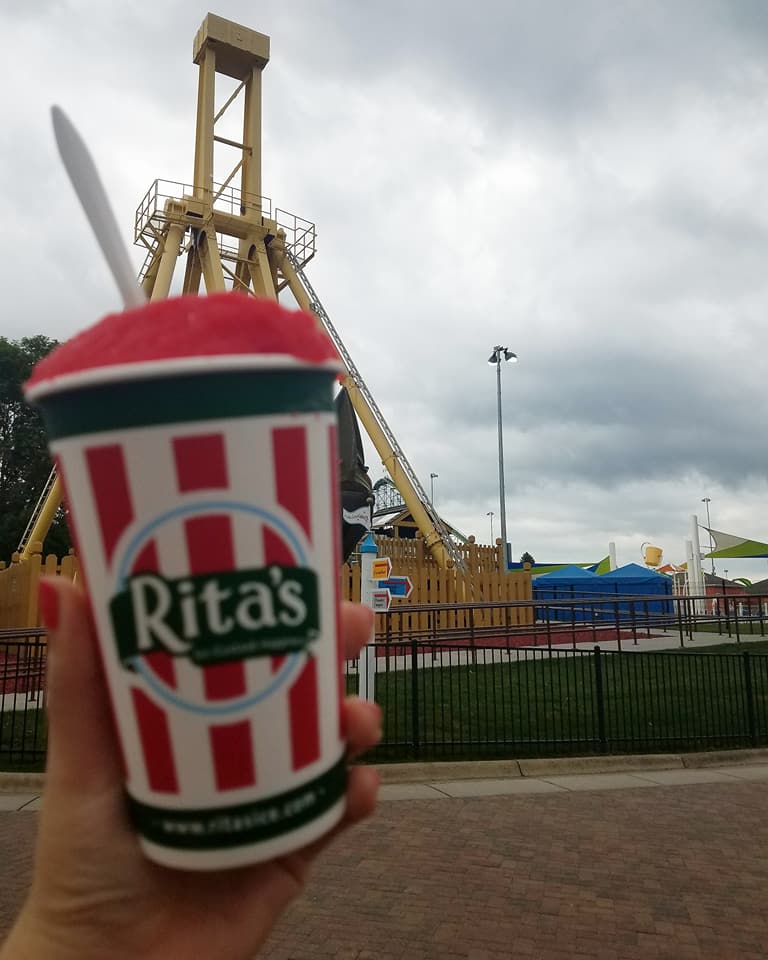 While having an absolute blast at Valleyfair, my friend told me that I had to try Rita's Italian Ice. I had never tried it but had heard really good things, and I was craving something sweet. He ordered for me and didn't tell me the flavor, I just thought it was fruit punch but I was wrong. He had ordered me a Swedish Fish Gelati that literally tasted like Swedish Fish. It was amazing. Do yourself a favor and find a Rita's near you now.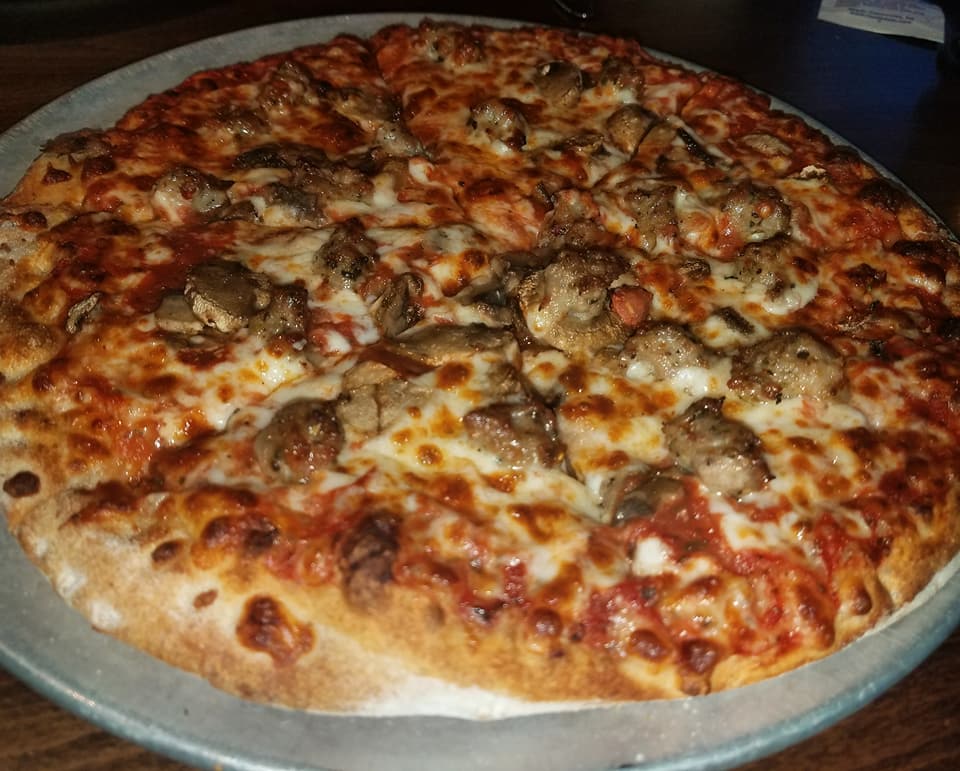 Pizza is one of my favorite meals and I think I can eat it everyday, so it shouldn't surprise you that my first meal in Minnesota was Pizza! I had heard great things about Pizza Luce and I am here to tell you that all of the great things I had heard were completely and 100% true! They have great service, the pizza is delicious, and they have a great variety of beer!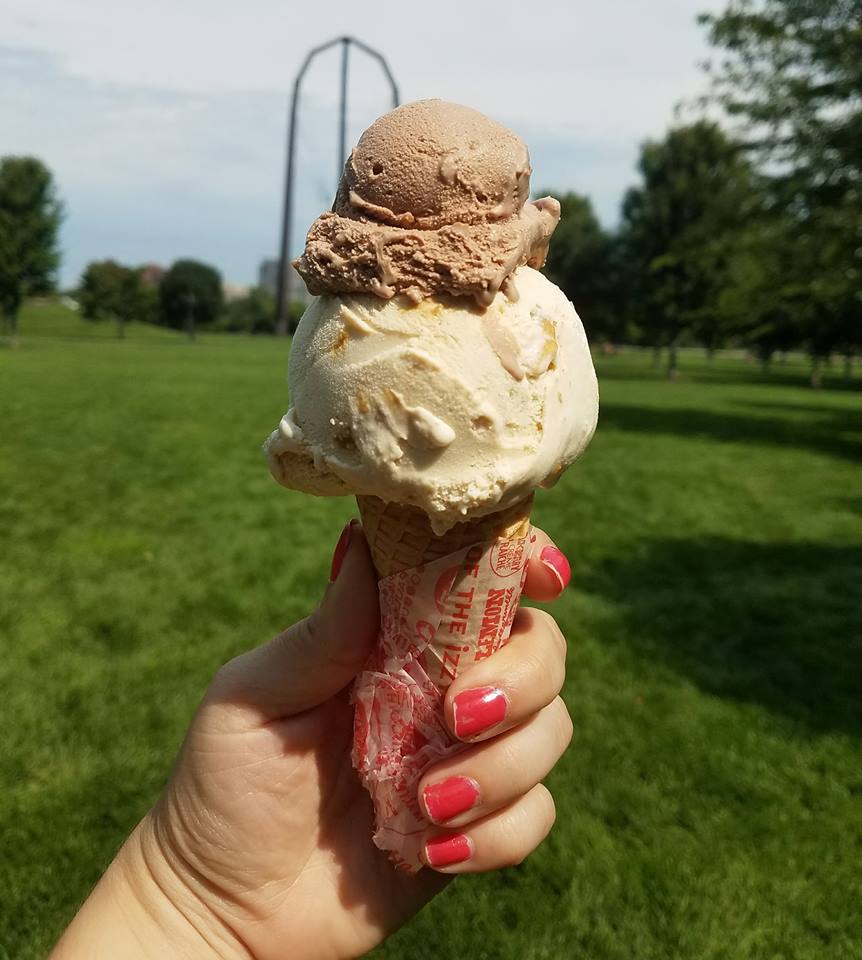 I loved loved loved Izzy's Ice Cream because every purchase comes with a free 'Izzy scoop' which is that tiny sample scoop on top! It was nice to enjoy an ice cream treat without having to worry about it melting all over my hand within the first 2 minutes (#arizonaproblems) 😉 If this Dessa's Existential Crisis (whiskey, amaretto, pecans and cashews) and chocolate/peanut butter Izzy scoop looks delicious, you can try it during the Superbowl! That's right, Minneapolis will be hosting this epic event…who's excited!?
---
Let me know if you agree with this list and if there are other places I should try and include next time. You can check out other restaurants by visiting the Food Bucket List here!
A huge thank you to the Roseville Visitor's Association for the wonderful recommendations. If you'd like to see what else I did in Minnesota, check out #MairaInMN on Instagram and stay tuned for more posts coming soon!
Thank you all for reading, and stay enthusiastic!
Feel free to follow the adventure on social media 🙂
Facebook / Instagram / Twitter / Youtube
-Maira
Please follow and like us: