¡Clic aquí para leer en español!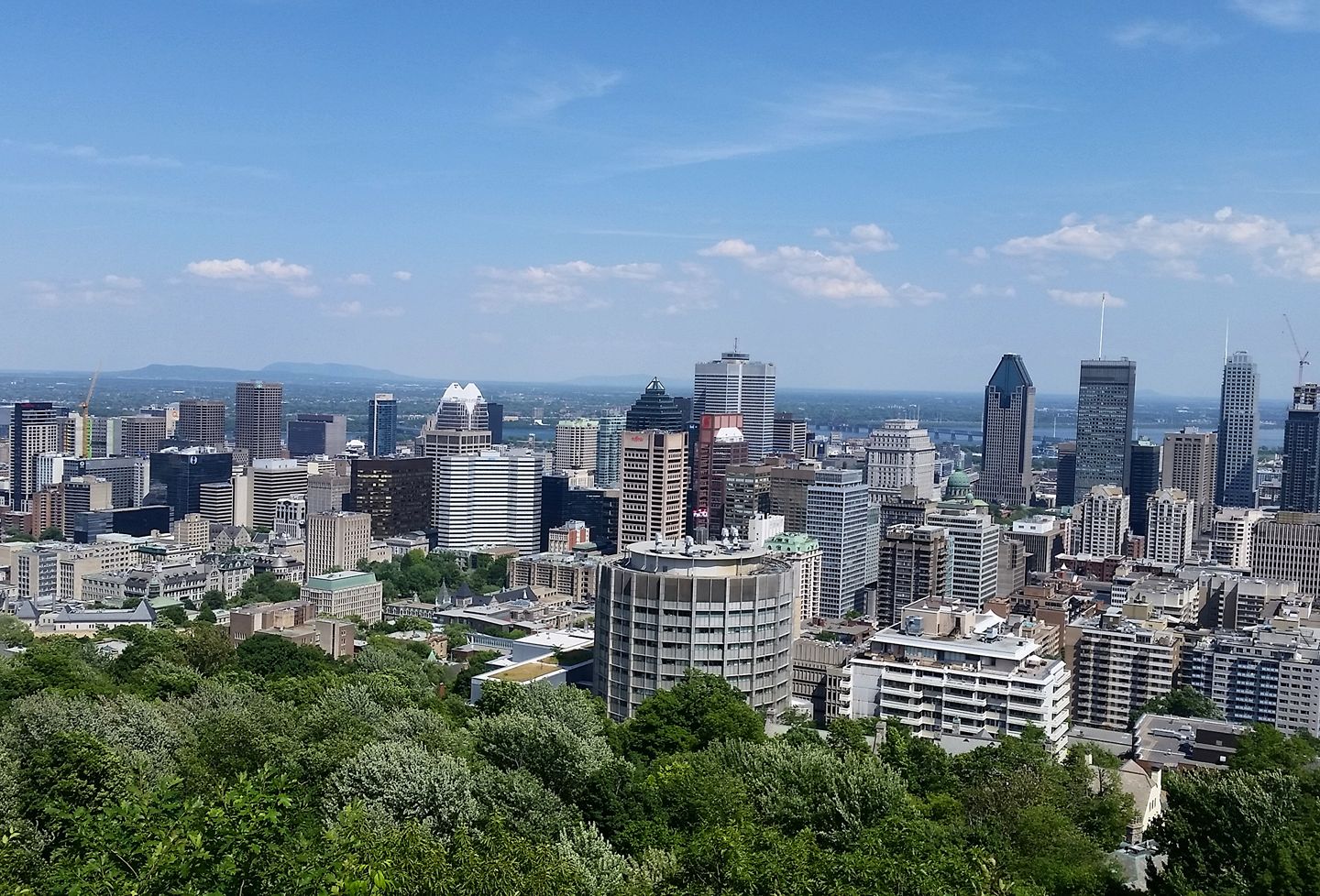 Canada Day was a few weeks ago (July 1st) and I'll be in Canada for the 2nd time in 1 week, so it's fair to say that Canada has been on my mind lately. You can follow my live adventures in Vancouver on Instagram, Facebook and Twitter but for now let's focus on Montreal. Montreal is such a beautiful place and there is so much to eat, see, and do. To make it easy for you, here are my top 5 things to eat, see, and do in Montreal!
HIKE TO THE TOP OF MOUNT ROYAL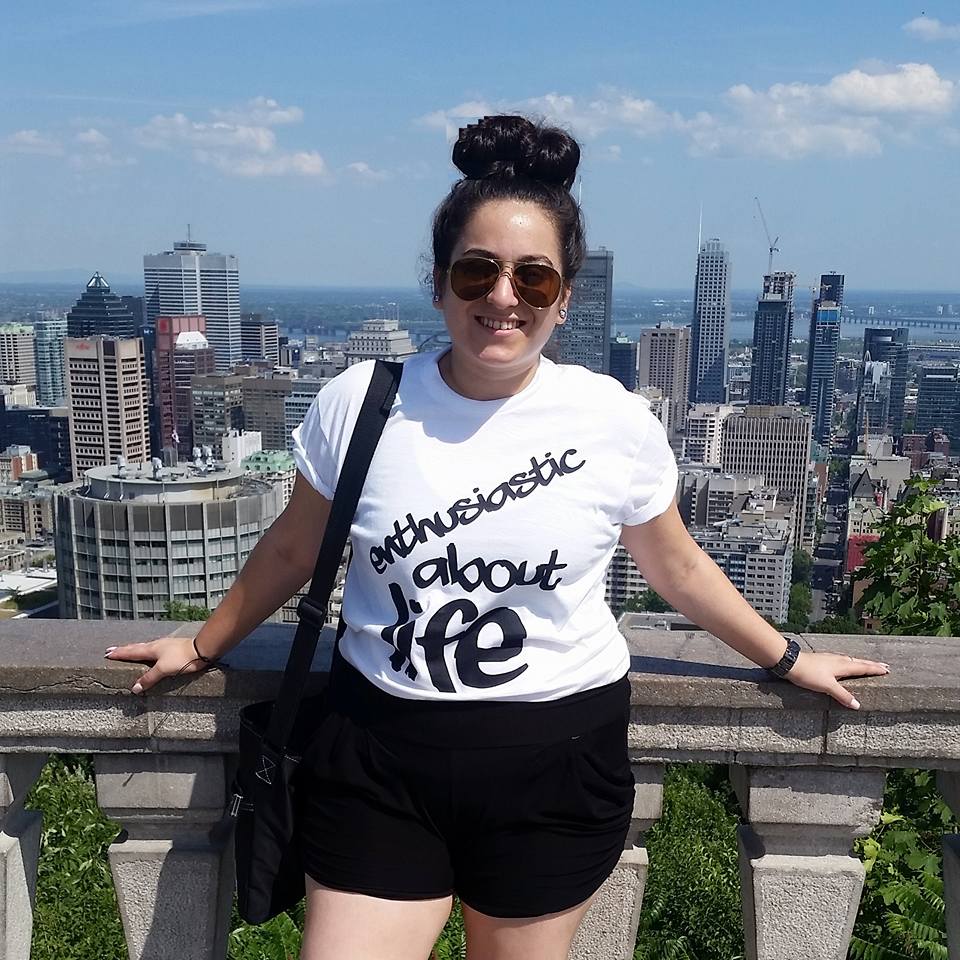 One thing that wasn't on the graduation bucket list but totally should have been was travel! Luckily I got to do that quite a bit after graduation and one of my fave places to visit was Canada! Especially because I got to climb Mount Royal! Mount Royal is a mountain in Canada with a beautiful view of the city and the hike there is incredible. It's not super steep but it is a bit long. A fun fact that I learned from a Montreal local during the hike was that if you say Mount Royal really fast it sounds like Montreal! Try it 😉
GAZE UPON THE BASILIQUE MARIE REINE DU MONDE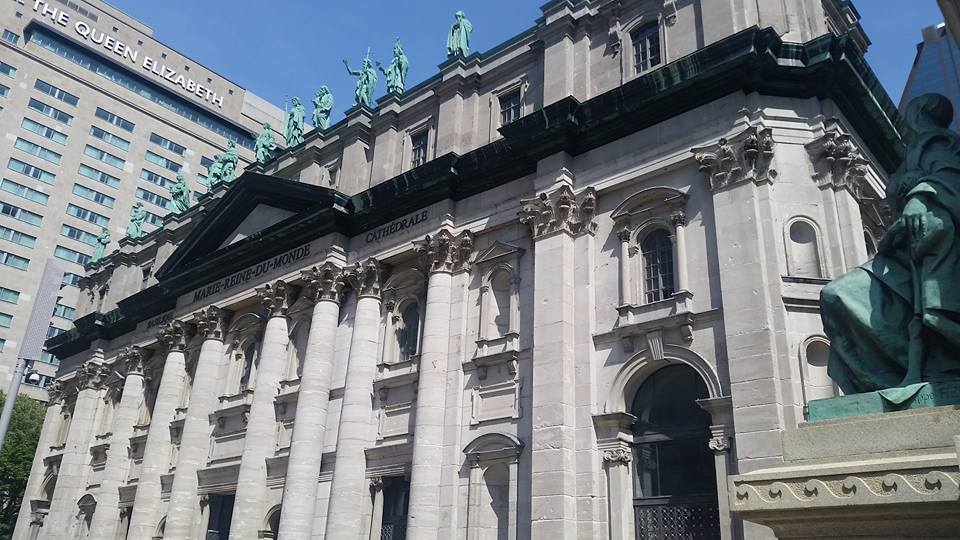 If you follow me on Instagram you know that #MairaLovesCathedrals is a thing. Well, I was able to cross off another bucket list item and add another cathedral to my collection in Canada! I visited the beautiful Basilique Marie Reine du Monde Cathedral which is French for Mary, Queen of the World Cathedral. It is a beautiful minor Basilica in Montreal, Canada. I particularly liked it because of all the statues above it and surrounding it. It is the 3rd largest cathedral in Quebec and serves as the seat of the Roman Catholic archdiocese of Montreal. This particular area of Montreal had a ton of churches and cathedrals!
WALK AND SHOP AT OLD PORT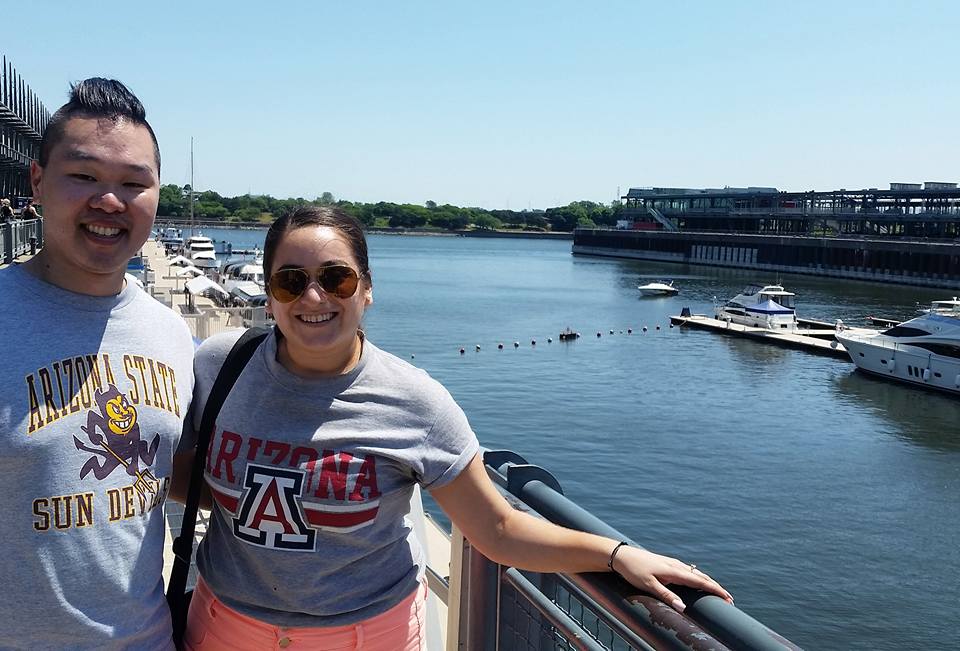 What do a Sun Devil and a Wildcat have in common? ABSOLUTELY NOTHING. Just kidding, we both share a love for the Old Port of Montreal and are very happy to take a little break from the Arizona heat! The Old Port was beautiful! So many people exploring, and there are a ton of cute little pop up shops where you can buy a variety of things including jewelry! The Old Port also happens to be a place where festivals are held and lucky for us, while we were there, the Poutine Festival was happening!
EAT THE INFAMOUS POUTINE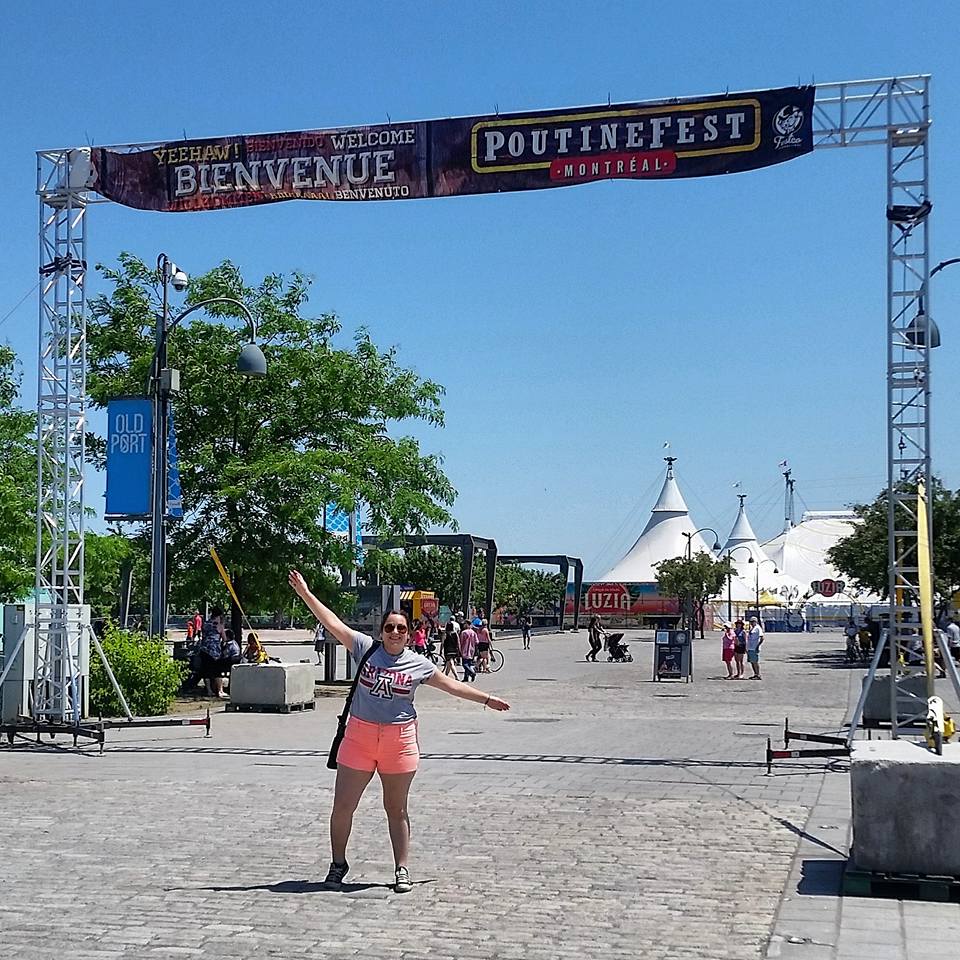 I love when the universe looks out for me…like when I travel to Canada and want to try poutine and I end up catching the end of their famous Poutinefest Festival! I was really nervous to try this Canadian delicacy because it just sounds really….interesting. According to Wikipedia, Poutine is a Canadian dish, originating in the province of Quebec, made with French fries and cheese curds topped with a light brown gravy. When I first told my friends that I was going to Canada, all I kept hearing was 'YOU HAVE TO TRY POUTINE' so naturally, I added this item to my travel bucket list. Don't get me wrong, I love fries, gravy, and cheese…I've just never had them in one dish before. But it was DELICIOUS!! It tasted sort of like mashed potatoes. The great thing about poutine is that there are so many variations of it. I ordered the most basic one (fries, gravy, and cheese curds) but my friend ordered his with smoked meat, onions, mushrooms and his tasted even better.
ENJOY A CIRQUE DU SOLEIL SHOW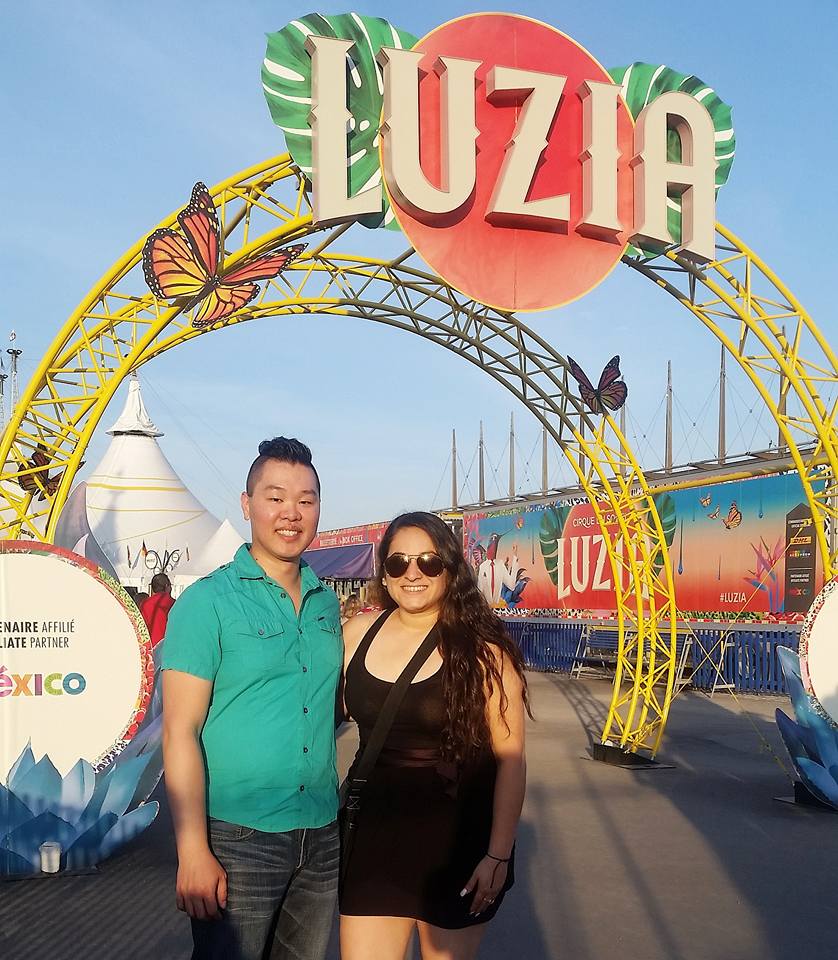 While in Montreal, we saw Luzia, the newest show inspired by the cultural richness of Mexico and IT. WAS. AMAZING. Not only were the tricks and performers super impressive, but the music was awesome, the costumes were beautiful, the story was emotional AND they served margaritas. I loved that my first Cirque du Soleil show was in Canada, because that is where Cirque du Soleil actually originated more than 30 years ago! Check out more photos on my very Mexican adventures in Canada here!
---
That's it folks! Thanks for stopping by and stay enthusiastic! Let me know if you have any plans of heading to Canada anytime soon ? and maybe I will join you!
For more blogs on things to do and bucket list items, click here and here.
Feel free to follow the adventure on social media ?
Facebook / Instagram / Twitter / Youtube
-Maira
Please follow and like us: