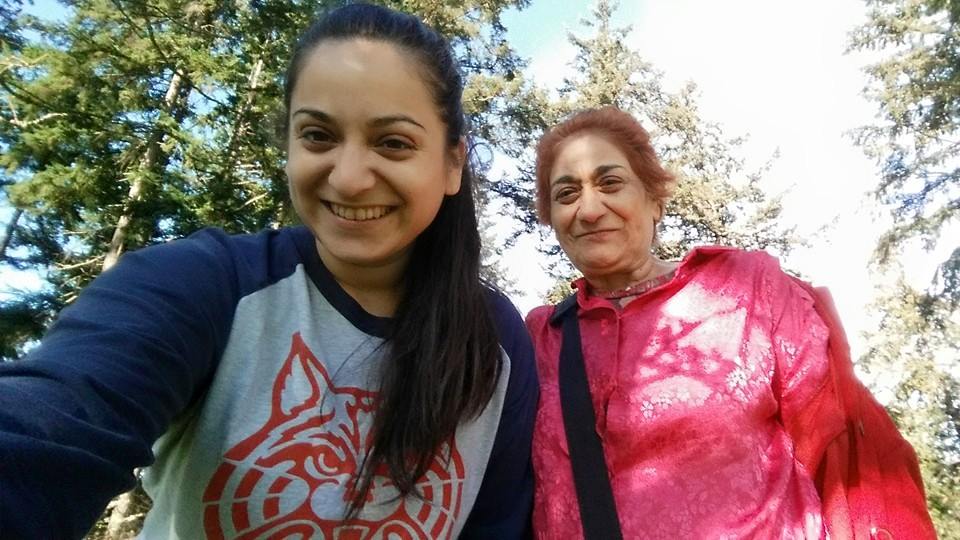 My friends, Mother's Day is in a few days (and Mother's Day is celebrated today in Mexico, Guatemala, and El Salvador, hola mi gente!) and every year my siblings and I get together to try to think of the perfect gift to give to the woman who gave us life and raised us to be the best versions of ourselves. Every year, we come to the same conclusion…we would rather give our mom an experience, a memory, and time with us because that is the most valuable gift. In thinking of this, I decided to write up The Ultimate Mother's Day Bucket List to give you all ideas of ways to spend this wonderful day. If you have any other ideas, feel free to share 😉
EXPLORE A NEW CITY
If you have an adventurous mother, then this is the bucket list item for you! There's so much to see, eat, and do when you go to a new city and going with your mom will make it even better. I love taking my mom to new places, not only because I want her to see the world but because she is the best Instagram Mom and takes pictures of me for the blog 😉 The picture above is from exploring Corpus Christi!
ENJOY A NEW RESTAURANT
My mom and I are the queens of trying new restaurants. She loves to eat and so do I, so why not try a new place together? Who knows, maybe you will both end up finding 'your spot'! Check out the Food Bucket List for inspiration in Arizona 😉
TAKE A HIKE
If you've been following for a while, you'll know that I'm the biggest fan of hiking…well there's a reason why I love hiking and of course it includes my mom! My mom loves being outdoors and although she can't quite keep up with me on my hikes, she loves to join me and go on walks. So whether your mom is in shape and can keep up or if she can't, there's plenty of easy and difficult hikes to choose from in our beautiful world. For hiking inspiration, check out the Hiking Bucket List 😉
SPEND THE DAY AT THE BEACH
Who doesn't love the beach? Literally, who doesn't? Spending the day at the beach is such a relaxing way to spend Mother's Day or any other day, for that matter. My mom is from Mexico and grew up going to the beach so last year we went to California and got some beach time in! Even if you aren't close to a beach, maybe you can take your mom to a lake or a river…it doesn't matter as long as you are spending time together!
DO SOMETHING NEW TOGETHER
This item should be on everyone's bucket list, not just this particular mother-child bucket list. Whether it is going to karaoke for the first time together or trying sushi for the first time together, doing something for the first time together is always fun. Something that my mom and I did for the first time together was to go to the Albuquerque International Hot Air Balloon Fiesta and it was so overwhelming (so many balloons!) but luckily we had each other and had a blast 🙂
COOK UP A STORM IN THE KITCHEN
If you have a Mexican mom, you know that this is a huge one…well honestly, if you have a mom who makes delicious food this is a good one for you! My mom makes the best enchiladas, tamales, and salsa. A couple of years ago, I asked her to teach me so that I wouldn't starve when I moved out. Cooking together is not only so much fun, but you get a delicious meal out of it at the end! Check out some photos of us making tamales in last year's Mother's Day post here.
TAKE THE ULTIMATE ROAD TRIP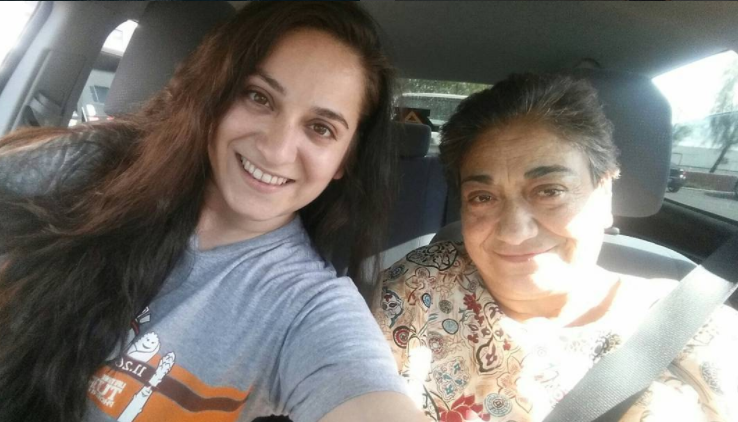 What's the best way to catch up on life with your mom, especially if you don't live near her? That's right, my friends…taking a road trip together! My mom and I take several road trips a year because we like to visit her family in California, New Mexico and Texas. The best road trip we've taken so far has been to California when we were driving to go see Reik, my favorite Mexican band. This was my favorite because on our way there I was blasting Reik and by the time we arrived, my mom knew all the words to the entire album 😉
PUT YOUR CRAFTY HAT ON
If you are Latin, then you've crossed off this bucket list item during quinceañera or wedding season when you all get together to work on the recuerdos. If you haven't, then put on your crafty hat, get some adult coloring books, or go out to a painting-drinking class like Uptown Art or The Brush Bar. The possibilities to get crafty are endless, it will be a blast, and you will have a fun art project to display when you are done!
GO ON A PICNIC
This one is very cliché but I feel like not enough people do it…including me (I recently went on a picnic for the first time in my life a few months ago). But it's so easy! Grab a basket, fill it with food, drinks and a blanket and find a park or grassy area to just enjoy the day outside with your momma!
EXPERIENCE NATURE AT ITS FINEST
Immersing yourself in nature is one of my favorite things to do (and my mom's too, apparently!). I took my mom to the Grand Canyon and she LOVED it. I even got her reaction on video, and you can see it here! Taking your mom to a canyon, a mountain, a forest, anywhere in nature is just a wonderful experience that can bring you two closer together because you see how small you are in this big, big world.
---
There's just so much you can do but I didn't want to make this list super long so those above are just a few of my favorites. For more ideas, check out the Life Bucket List and I'm sure you can find a way to tailor it to include your mom!
Last year, I also wrote up a very special post for Mother's Day and you can read it here. For more blogs on bucket list items and things to do, click here and here. Thanks for reading and stay enthusiastic!
Feel free to follow the adventure on social media 🙂
Facebook / Instagram / Twitter / YouTube
-Maira
Please follow and like us: