This post is sponsored by Toyota Latino. As always, all opinions are my own.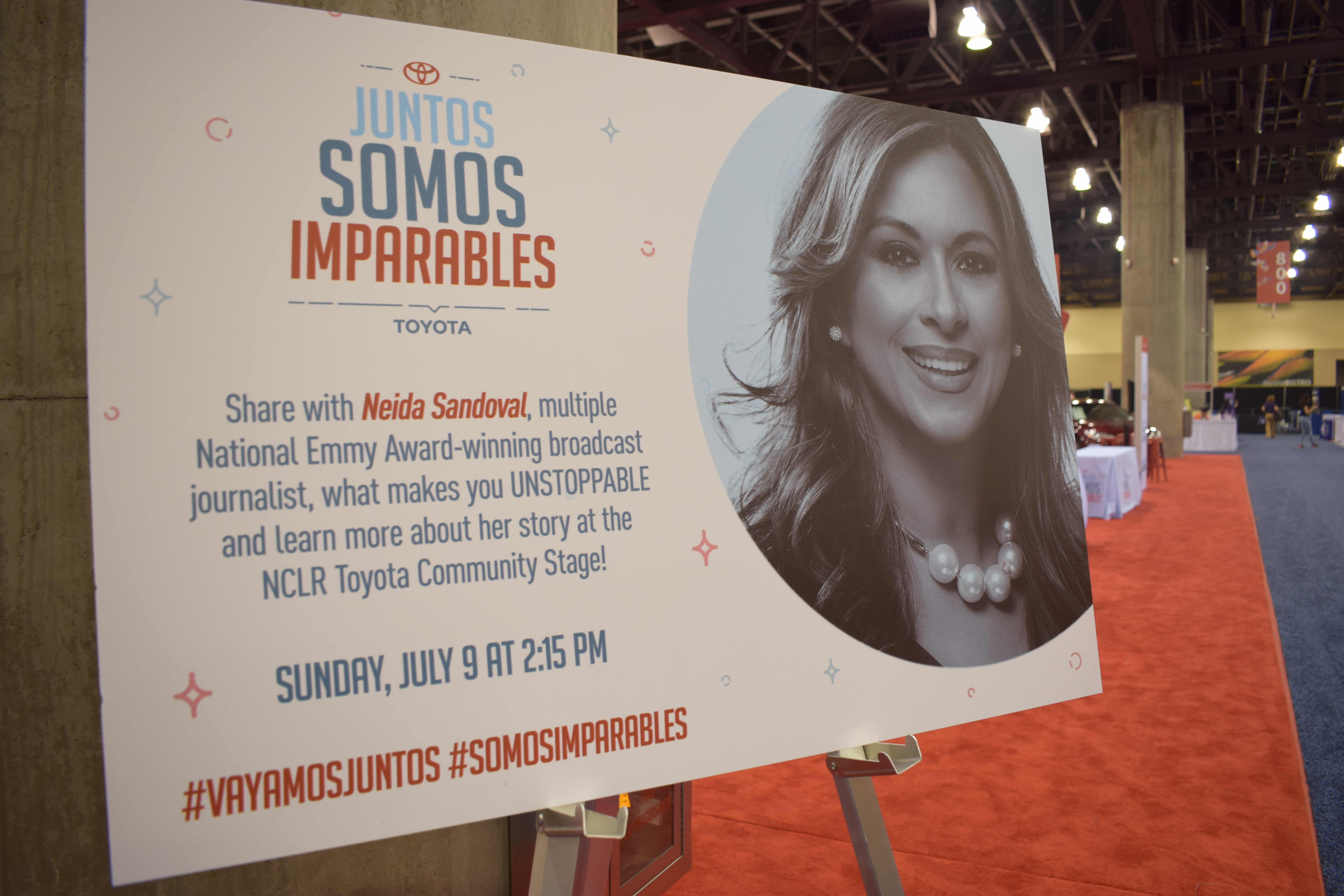 I was at #NCLR17 (National Council of La Raza Annual Conference which has recently branded to UNIDOS US) this past weekend and I had such a great time seeing all that was happening and getting inspired by everyone that I met. One of the most impactful people there was Neida Sandoval, a 5 Time National Emmy Awarded journalist who is the current Celebrity Ambassador of the national "Juntos Somos Imparables" (Together We Are Unstoppable) campaign for Toyota.
Throughout the entire conference, the feeling that the Toyota booth was radiating (that of hope and inspiration) could be felt. Neida was present because she loves watching Latinos fight for the rights of our communities. The fact that there are conversations happening dealing with issues that matter, and focusing on developing strategies to fight for what's right is what brought her to NCLR. The enthusiasm that the community shows is what drives her selection of which projects to partner with and when she heard what Toyota wanted to do with the Juntos Somos Imparables campaign, she was all in.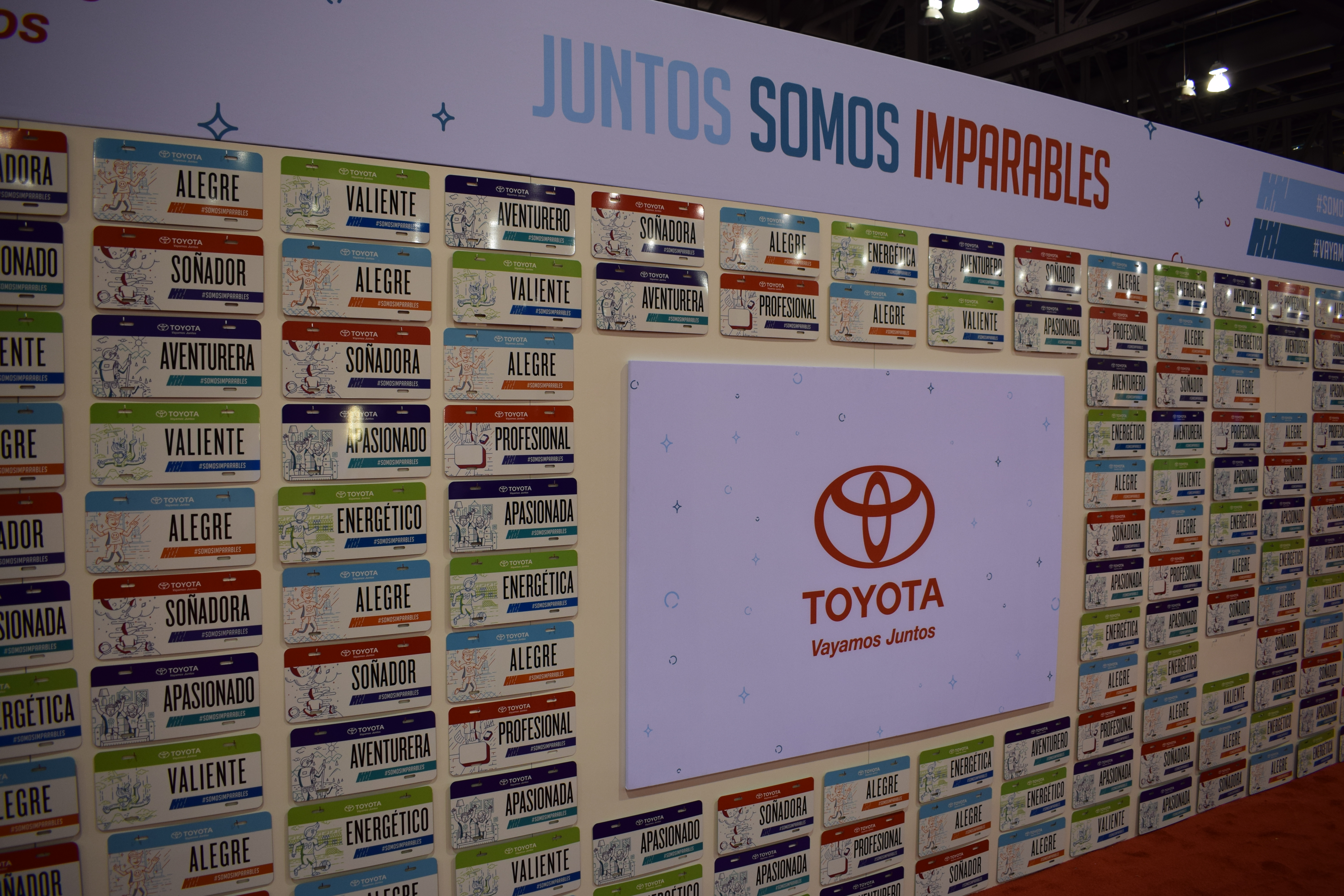 I got the opportunity to check out the visual part of the campaign and let me tell you, it was a sight to behold. Toyota had a mural with an interactive booth that featured an art installation of license plates bearing personal attributes such as "alegre" (happy), "energetico" (energetic), and "profesional" (professional) Attendees were asked to choose the value they most identify with and think about the person in their life that inspired that quality.
When asked what drew her to the campaign she says that she wanted to be even more connected to the Hispanic community and to be able to share via social media that we have power, that we are inspired, and that we are dreamers. She mentions that she sees the beauty in the campaign, because it encourages the youth to dream big.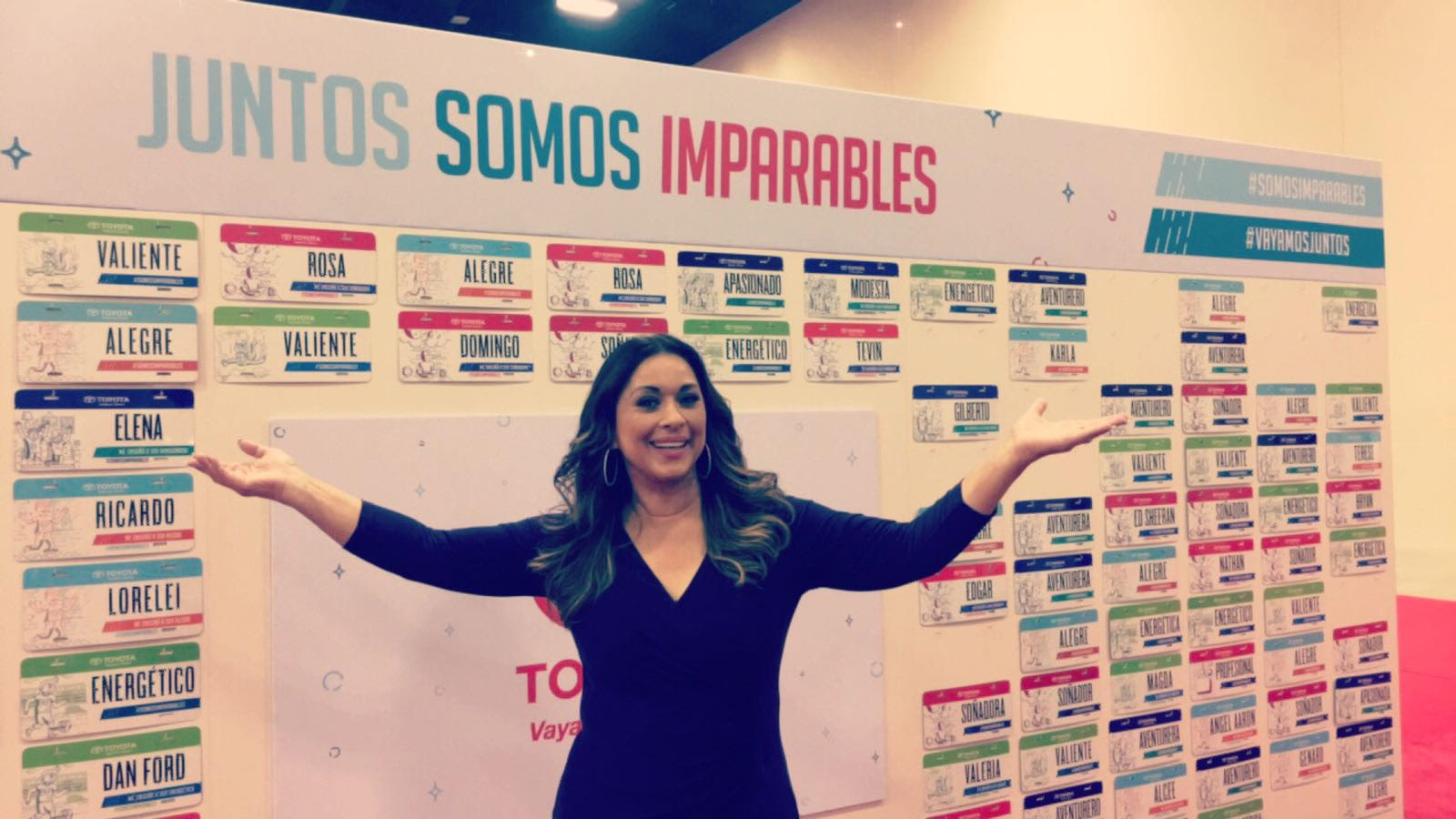 The phrases on the wall were mostly in Spanish because this campaign was geared towards Latinos. She wanted to be the voice of the campaign because she wants to see what person inspired you. She wants to see these inspirational people so that she can use her own platform to share with the rest of the Latin community.
When I asked Neida which license plate she chose, she told me that she chose 'valiente' or brave because of her mom Aída. Her mom is 89 years old and still lives in Honduras, in the same hometown that Neida grew up in. Her mom taught her that when life gets tough, you have to be brave in the face of obstacles and keep fighting to achieve your dreams.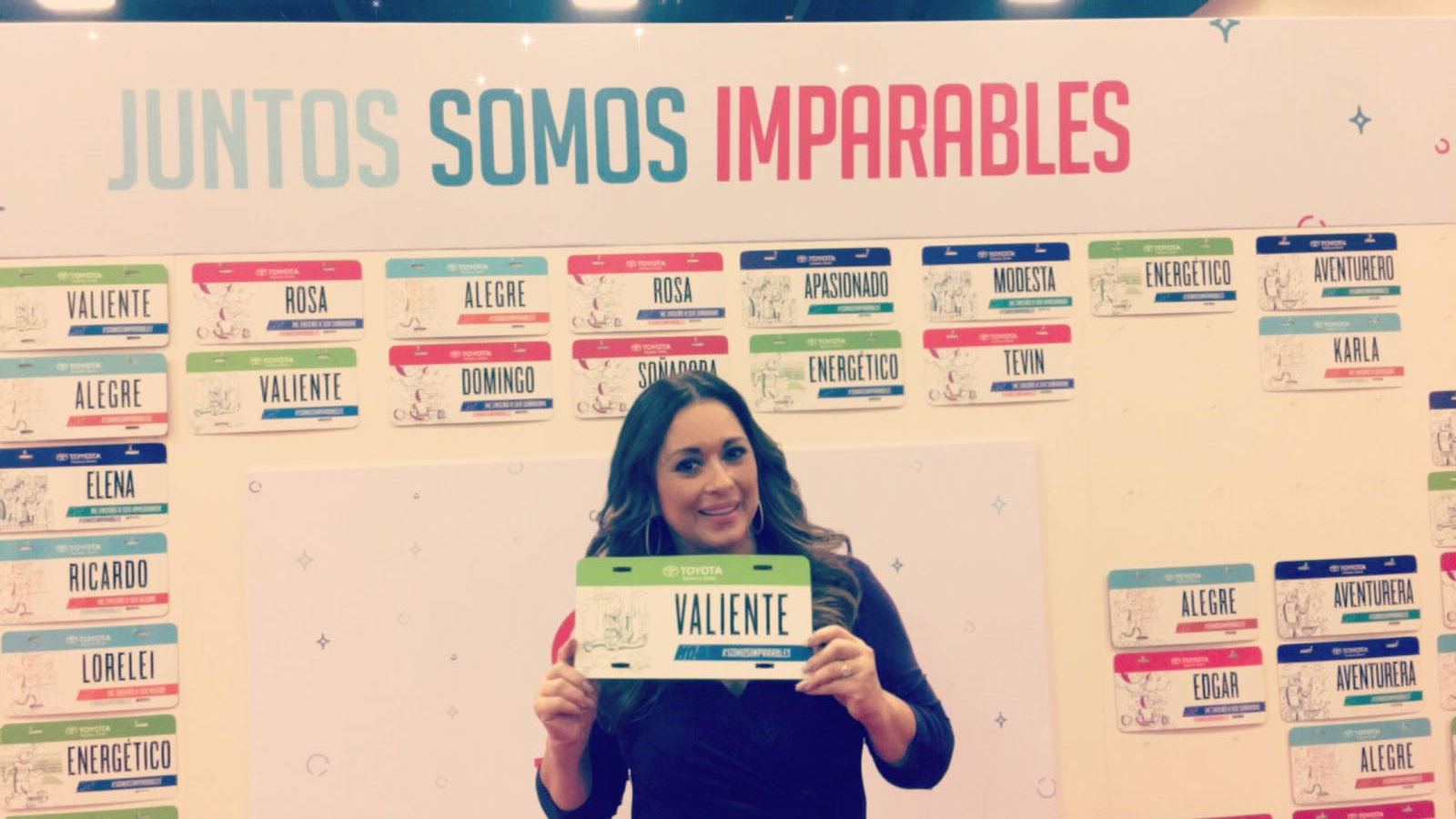 Neida is with the campaign to see who inspires the community, but with a career like the one that she has, she is bound to be the one inspiring others. She loves when young people tell her that she inspired them to pursue a career as a journalist because she is in love with her career. She especially enjoys it now that she is an independent journalist and has more flexibility in choosing her partners, which leads to more free time to spend with her family.
I don't know about you, but when I think of inspiration and dreaming big, I think of being Enthusiastic About Life. I think about living the bucket list life and doing the most with what you have. I mentioned this to Neida and she agreed. I asked her if she had any big bucket list items that she wanted to cross off soon and she didn't even hesitate when she gave me her answer. Machu Pichu. She wants to hike Machu Pichu, breathe and embrace the feeling of the mountain. I told her that I would reach out to her every year until she crosses off this item.
Thank you Toyota Latino and Neida Sandoval for letting me ask all about your bucket list aspirations! Neida was seriously such a warm soul and it was a pleasure getting to know her a little more.
To learn more about what else was happening at the Toyota Latino booth, check out the National Latino Family Expo article!
Thank you all for reading, and stay enthusiastic!
Feel free to follow the adventure on social media 🙂
Facebook / Instagram / Twitter / Youtube
-Maira
Please follow and like us: