This post is sponsored by Trailfoody. As always, all opinions are my own.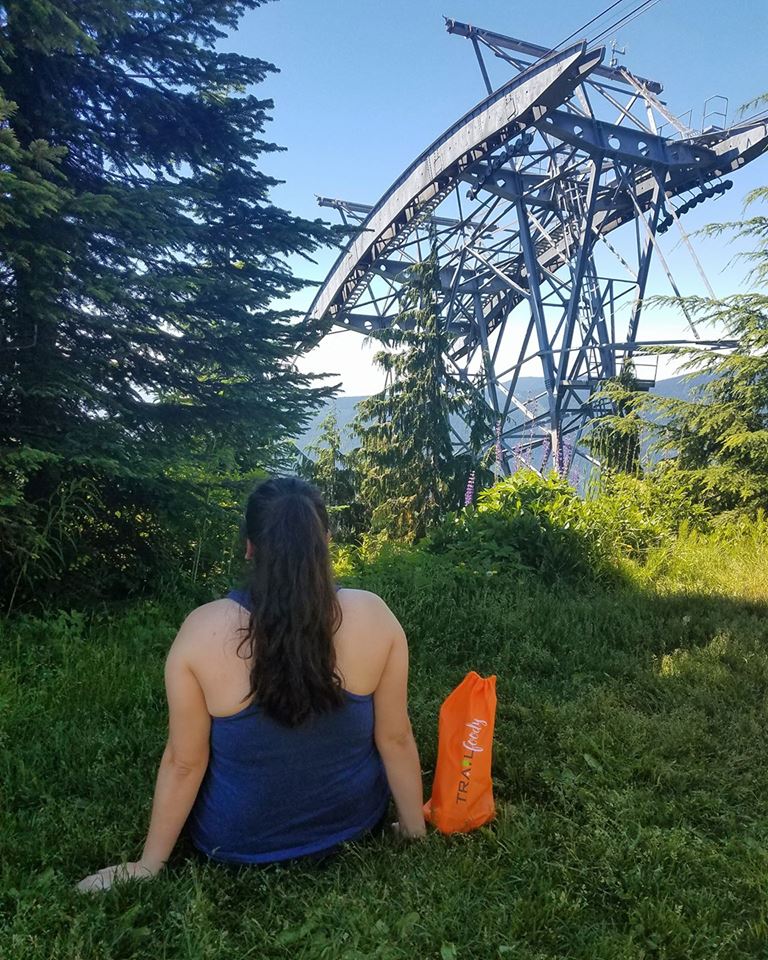 A few weeks ago, in Vancouver, my friends and I decided to be ambitious and cross the Grouse Grind Hike off of our hiking bucket list. The Grouse Grind Hike is a trail on Grouse Mountain that is known to be one of the most difficult trails in Vancouver.
It is the most difficult hike I've ever done and I've hiked Mount Humphries (the tallest peak in Arizona) but luckily I had good friends to motivate me, plenty of water, and delicious and healthy snacks provided by Trailfoody to keep us going!
As someone who is both #EnthusiasticAboutHiking and #EnthusiasticAboutFood, I was happy to have partnered with Trailfoody because I was going to need a lot of sustenance to make it to the Peak of Vancouver. In the video below you will witness the struggle in my facial expressions, enjoy the beautiful scenery on this hike, and see us pick some treats from the Trailfoody bag. I hope you enjoy, and if the video convinces you to add the Peak of Vancouver to your bucket list, then keep reading to gain some insight on what you need to prepare for this hike and to also learn a little more about Trailfoody and how you can get 50% off your first month's order!
The Grouse Grind Hike is only 1.8 miles but what makes it so difficult is how steep it gets. It is called Mother Nature's stair master because it has 2830 steps, equivalent to 200 stories, which is like going up the Empire State Building TWICE. The trail is so strenuous that there are multiple signs warning you that the trail is not for beginners. And it's so steep that they don't let you hike back down, you have to take a gondola down which honestly I was glad about because I was so tired when I reached the top and wasn't sure I could hike down (lol).
If you want to cross this hike off your bucket list, make sure to prepare accordingly with some training that includes cardio, plenty of water, proper attire like light weight workout clothes and running/hiking boots and snacks (like what can be found in a Trailfoody bag).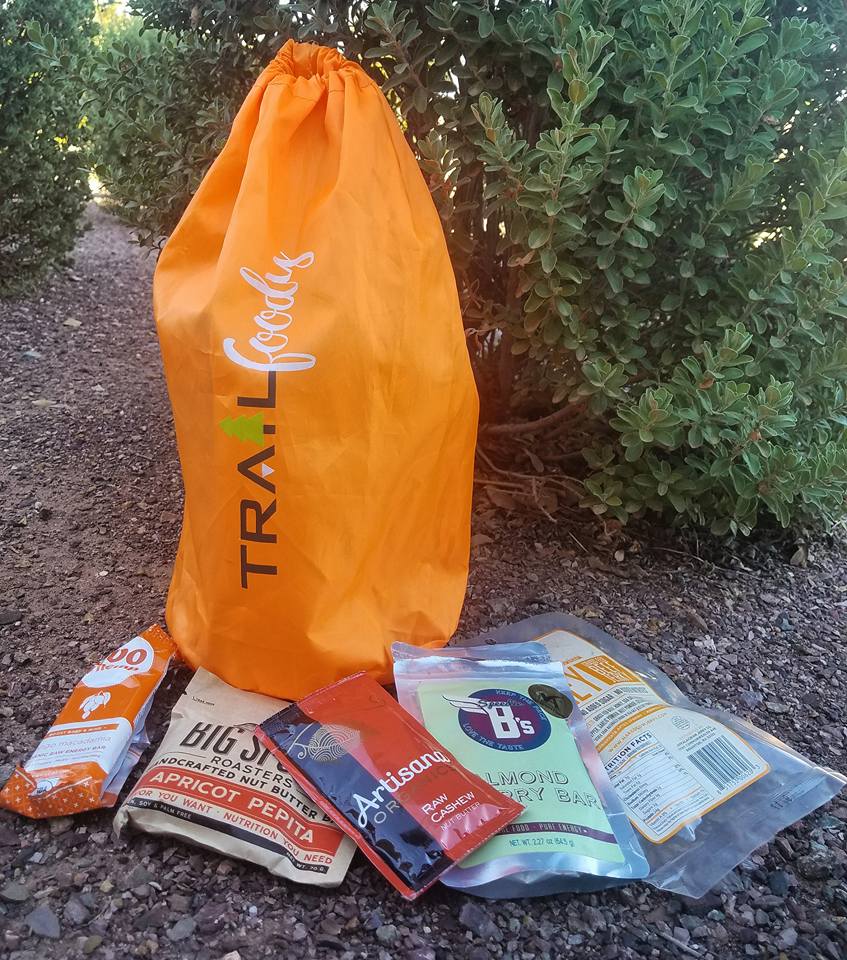 Trailfoody is food that matches the adventure, whatever it is you are doing. Each month, they select premium foods that are healthy, actually taste good, and have the right nutrient mix for outdoor activities. Trailfoody is a subscription program for the adventurer in your life. Each month, you can choose the program that works for you depending on your activity level and how many people you want to feed (1 person, 2 people, a family, etc.) and you receive a bright orange bag with delicious and healthy snacks. It comes in a bag ready to go, which is great, because all I did was throw the orange bag in my hiking backpack.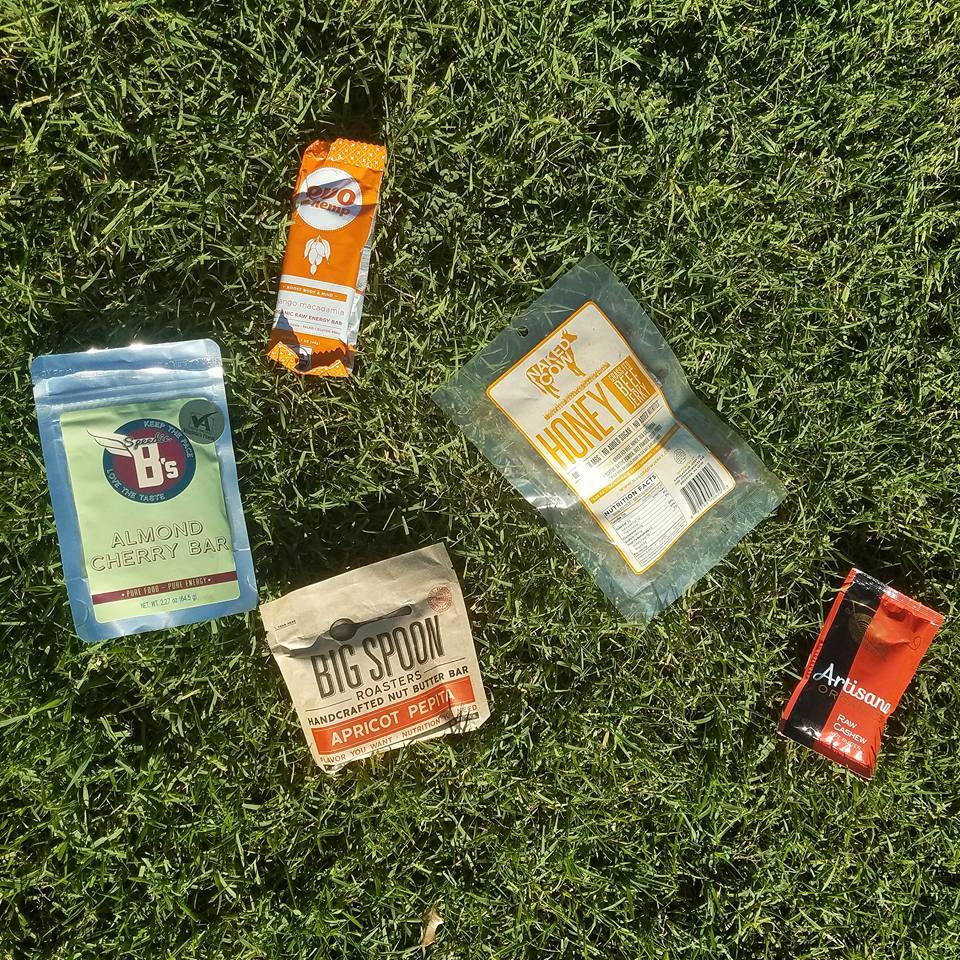 They have vegetarian and gluten free options, and the bags include items like dried fruit, jerky, energy bars, artisan crackers/chips, gourmet nut mix, energy drinks, meal bars, and trail mix.
You can see in the video above what we all picked out of the bag and we each tried each other's snacks and found that we liked all of them. My favorite was the Fruit Sticks, but every single snack in the bag was so good and I felt so energized knowing I was putting something healthy into my body. I love that they have sweet and salty snacks because while I'm hiking I like sweet snacks and when I reach my destination, I prefer salty snacks.
It took us 2.5 hours to complete the hike and we were taking our time. It was definitely a challenge and I'll admit that I was sort of breathing heavily the entire time. The interesting part about this hike is that there is no 'easy' portion. The entire hike is steep and strenuous.
At the end of the hike, we enjoyed beautiful views (stay tuned for a post showcasing these views) and tasty beer! We had some lunch at the top, did some shopping, took some photos and then took the gondola ride down.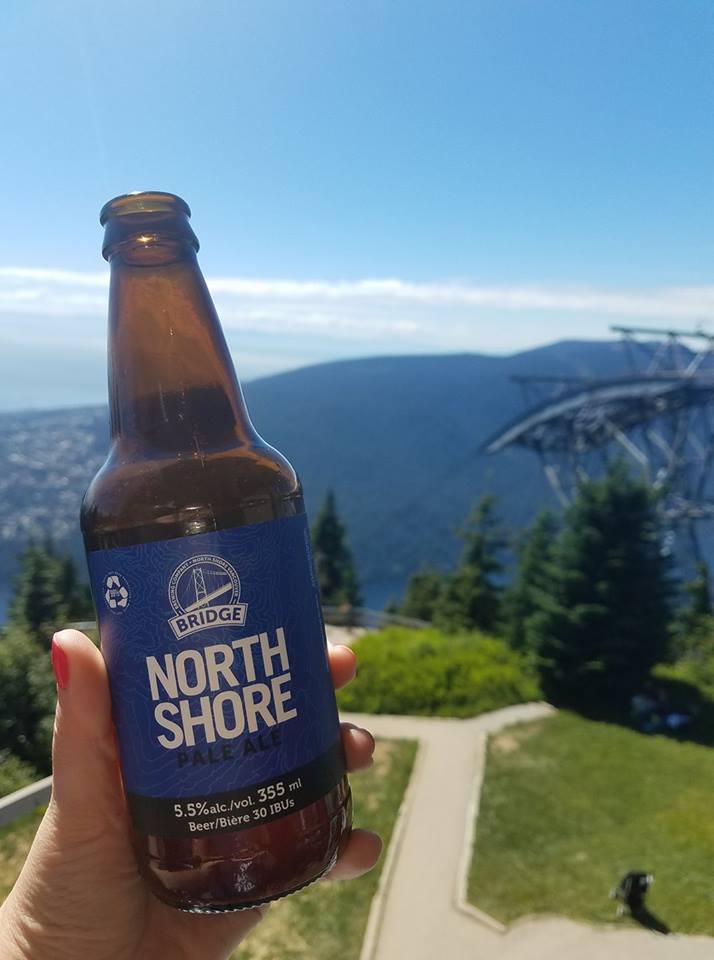 We had such a blast hiking Grouse Mountain, although it was really intense. And I will definitely be using Trailfoody on my future hikes. If you'd like to try out Trailfoody, visit their website, choose your bag, and use my discount code 'enthusiastic' to get 50% off your first month of any Trailfoody subscription. I'm sure you will love all the snacks, thank you again Trailfoody for partnering with me!
Thank you all for reading, and stay enthusiastic!
Feel free to follow the adventure on social media ?
Facebook / Instagram / Twitter / Youtube 
-Maira
Please follow and like us: