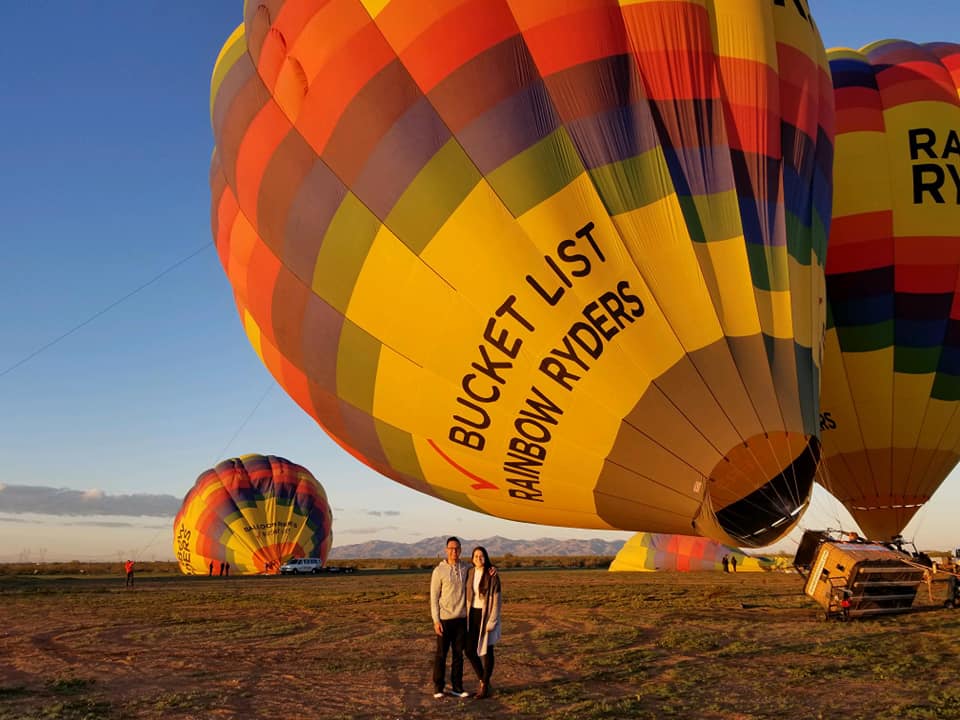 As someone who was born and raised in Phoenix, and still happens to live here, I get a lot of questions on what there is to do in Phoenix, Arizona. Whenever I get this question, I always end up interrogating the person.
What kind of food do you like?
Do you like to hike?
Do you like art?
Do you mind walking?
How long will you be visiting?
And then about 20 more questions after that. I ask all of these questions because there is SO MUCH to do in Phoenix. I've taken my own experiences, used the internet, consulted friends and fellow travel bloggers, and all of this has resulted in The Ultimate Phoenix Bucket List! Please let me know if I need to add any other items, enjoy!
Food & Drink
There is so much to eat and drink in Phoenix, that I've had to create an entire post about it.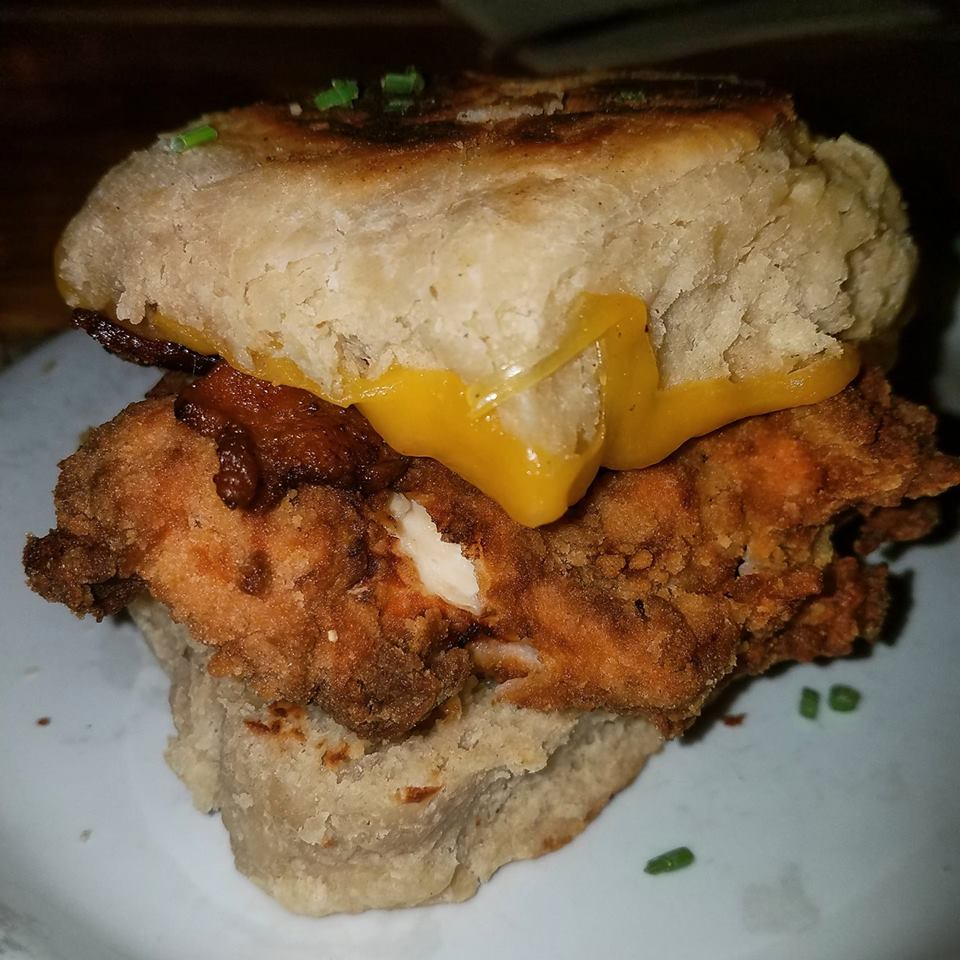 Check out The Ultimate Phoenix Food and Drink Bucket List! My favorite restaurant in Phoenix is a three way tie between Welcome Diner (pictured above), Pizzeria Bianco, and Comedor Guadalajara depending on what I'm craving that day.
Phoenix also has breweries, wineries, and cocktail venues. My three favorites are Bitter and Twisted Cocktail Parlor, The Whining Pig, and Postino Wine Cafe!
Hiking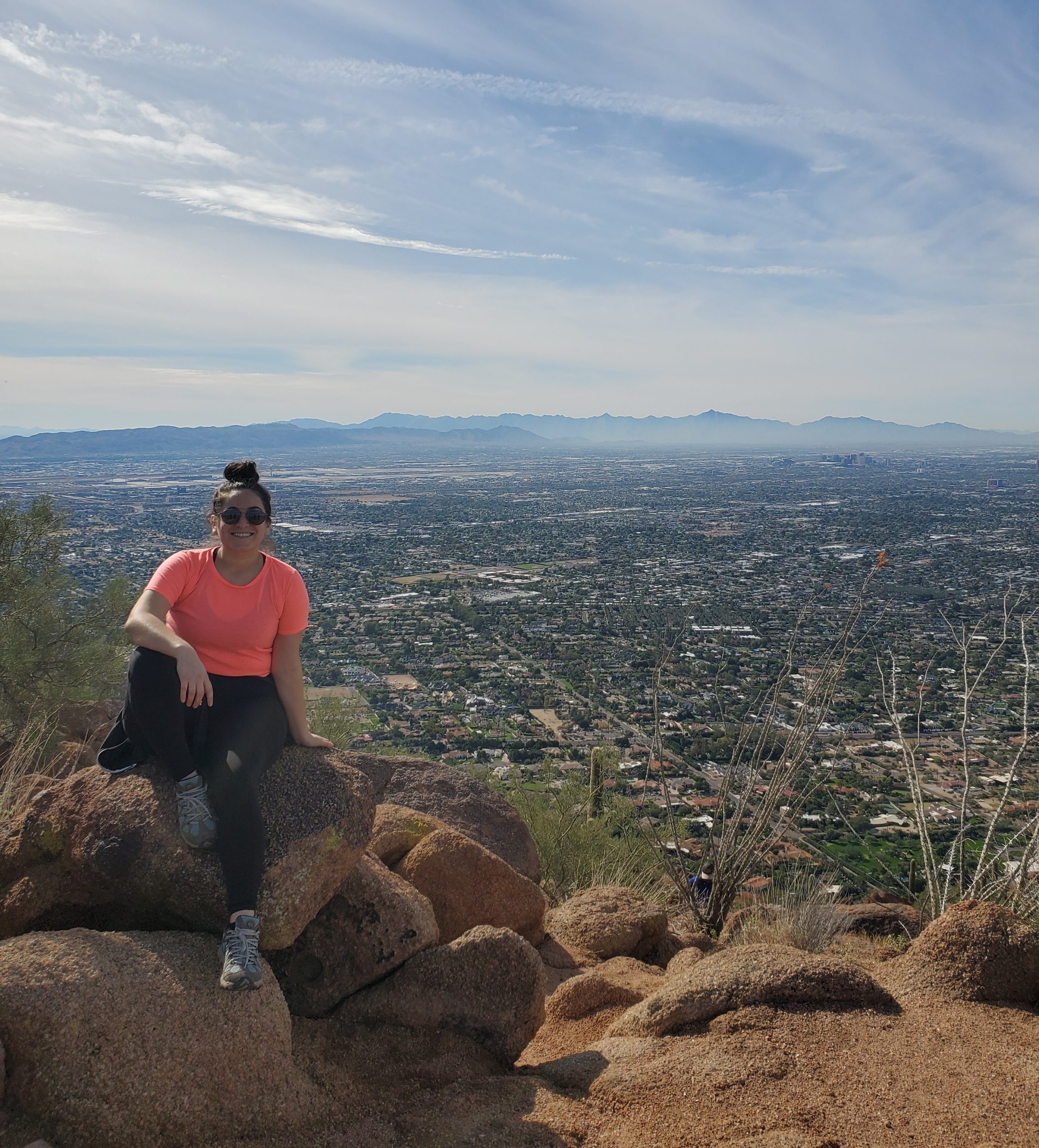 There are so many good hikes in Phoenix and if you happen to do a quick Google search, the most popular hike to come up will be Camelback Mountain. Both tourists and locals love it because it's a great workout and gives you amazing views of the valley.
Check out the Ultimate Phoenix Hiking Bucket List for everything you need to know about hikes in Phoenix!
Nightlife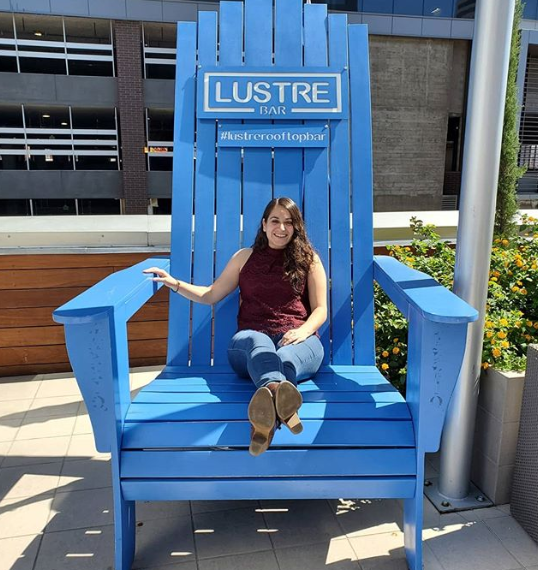 Depending on what kind of nightlife you are looking for, will depend where you go.
If you are looking to dance all night I would recommend Club DWNTWN, they have three different rooms with different music so I'm sure you will find something to dance to there! They have a room for reggaeton/hip hop, a room for cumbia/banda, and a room for salsa/merengue/bachata.
If you are looking for a cool, hip area to drink and hang out, I would recommend Valley Bar.
If you are looking for fun events like Hip Hop Trivia, check out the Crescent Ballroom!
If you are looking for an Instagrammable spot, check out Lustre Rooftop Bar. Not only is there a hilarious huge chair (lol), but you get some cool views of downtown, there's a rooftop pool, and amazing drinks!
If you'd like some live music, check out Lost Leaf Bar.
If you're trying to get some dance lessons in, check out The Duce on Thursdays for salsa lessons.
What to See & Do
Now here is the main part of this bucket list, what to see/do! Although I've lived in Phoenix my entire life, there are still of items I have yet to cross off so I will note those with an asterisk (*). Enjoy the list and let me know what else needs to be added!
Visit the State Capitol Building
If you are a fan of architecture, state capitol buildings are always really fun to visit. You can go inside and learn a little bit of Arizona's history too!
Visit the Desert Botanical Garden*
I've been to different botanical gardens in different states but I've heard amazing things about the one in Phoenix. They have various events throughout the year so make sure to check out their website to learn more!
Check Out Street Art on Roosevelt Row Arts District*
I've managed to see some of the beautiful street art on Roosevelt Row, but there's SO MUCH to see! It's still my mission to take an actual planned tour and see all that there is. My friends Thania and Jose have an awesome tour that I've been meaning to do for so long!
Explore the Heard Museum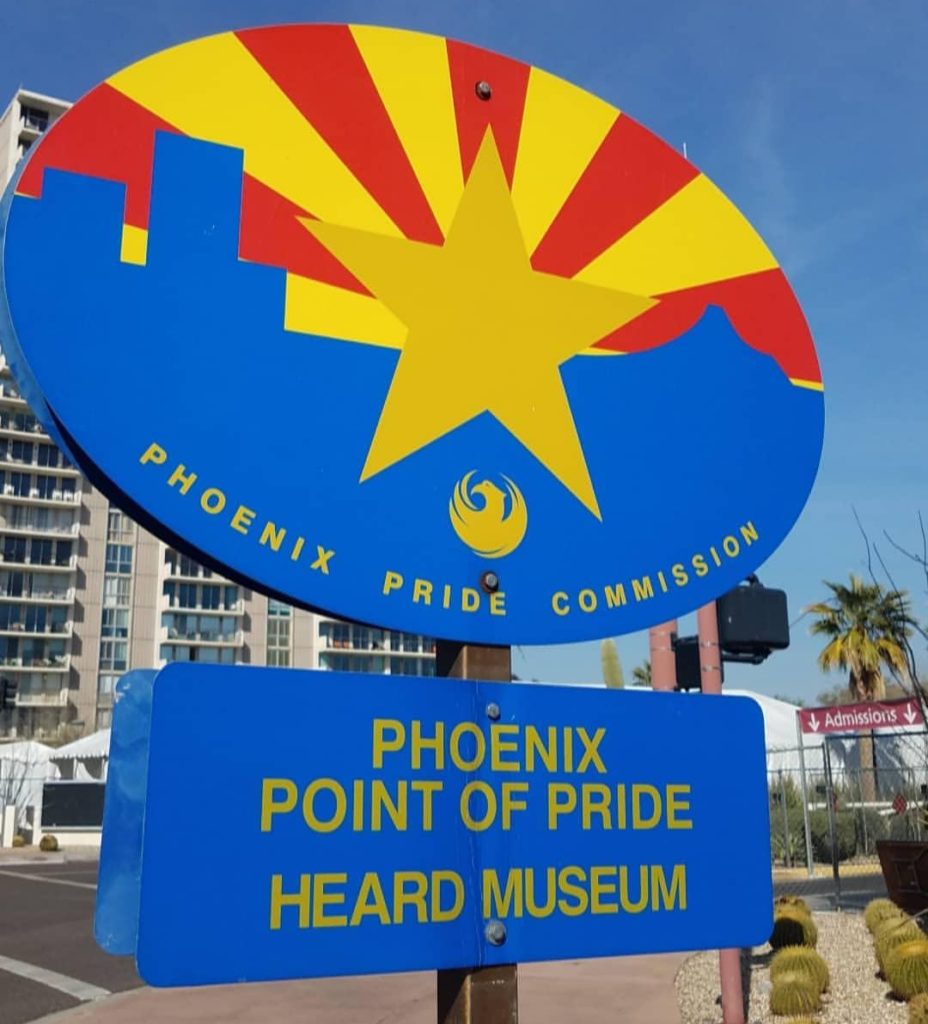 The Heard Museum is a private, not-for-profit museum located in Phoenix, Arizona, United States, dedicated to the advancement of American Indian art. This museum has very powerful and emotional exhibits as well as intensely beautiful pieces.
Explore the Musical Instrument Museum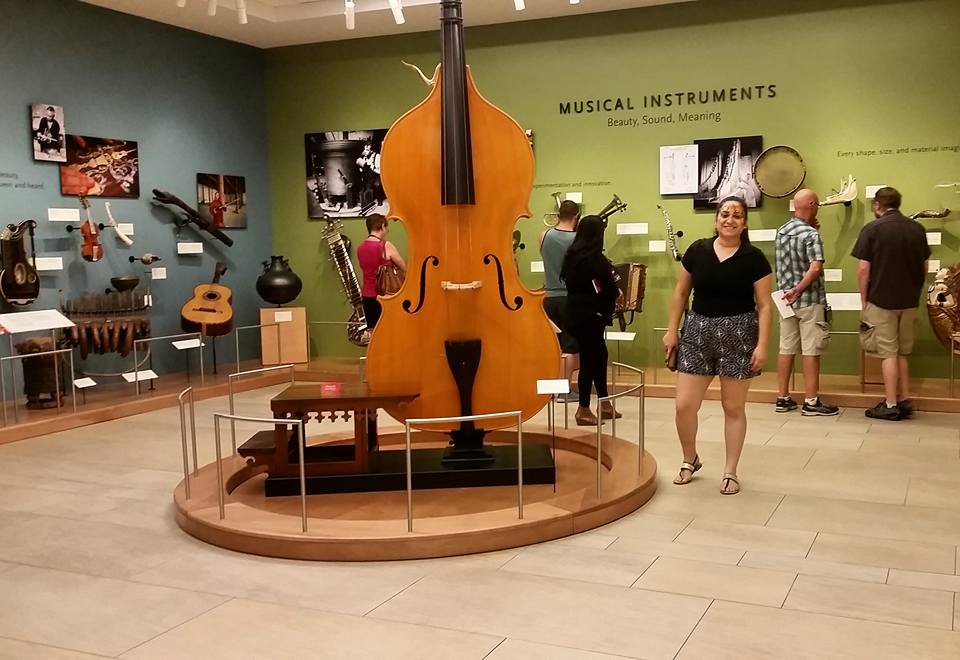 The Musical Instrument Museum is HUGE and there are so many instruments to see from all over the world. You can learn about different kinds of music and the history and you can even participate in interactive exhibits and make your own music.
Visit the Japanese Friendship Gardens*
If you like nature then this is a must do! Who knew you could see such green beauty in Phoenix?
Visit The Rosson House*
The Rosson House is a historic house museum located in Phoenix's Heritage Square. It's a great place to experience some history.
Visit the Mystery Castle*
Mystery Castle is located at the foothills of South Mountain. It's a beautiful structure and you can go on a tour!
Visit Wrigley Mansion*
The Wrigley Mansion is a huge mansion built by William Wrigley, Jr., in 1929. You can swing by to admire the outdoor beauty or you can go on a tour to learn more about the history.
Visit Phoenix Civic Space Park
This area is home to a very popular Phoenix sculpture: Her Secret is Patience. I personally think it looks cooler at night!
Explore Wesley Bolin Memorial Park
This is another cool area to check out and it's also home to the Phoenix Turkey Trot (which should also be on your Phoenix Bucket List!
Explore Tovrea Castle*
Tovrea Castle is a historic landmark in Phoenix. You can go on a tour to learn more about the castle that was first a resort, then a private residence and now it's part of the Phoenix parks system.
Go on a Scenic Drive at South Mountain
South Mountain has some of the best views in the valley and what makes it even better is that you can drive to the top and enjoy the views without having to hike.
Experience First Friday Art Walk
If you like art, you have to add First Friday Art Walks to your bucket list. There are many museums to check out, artists selling their art, and cool events that happen on the first Friday of every month!
Yoga & Boxing Brunch (at The Duce)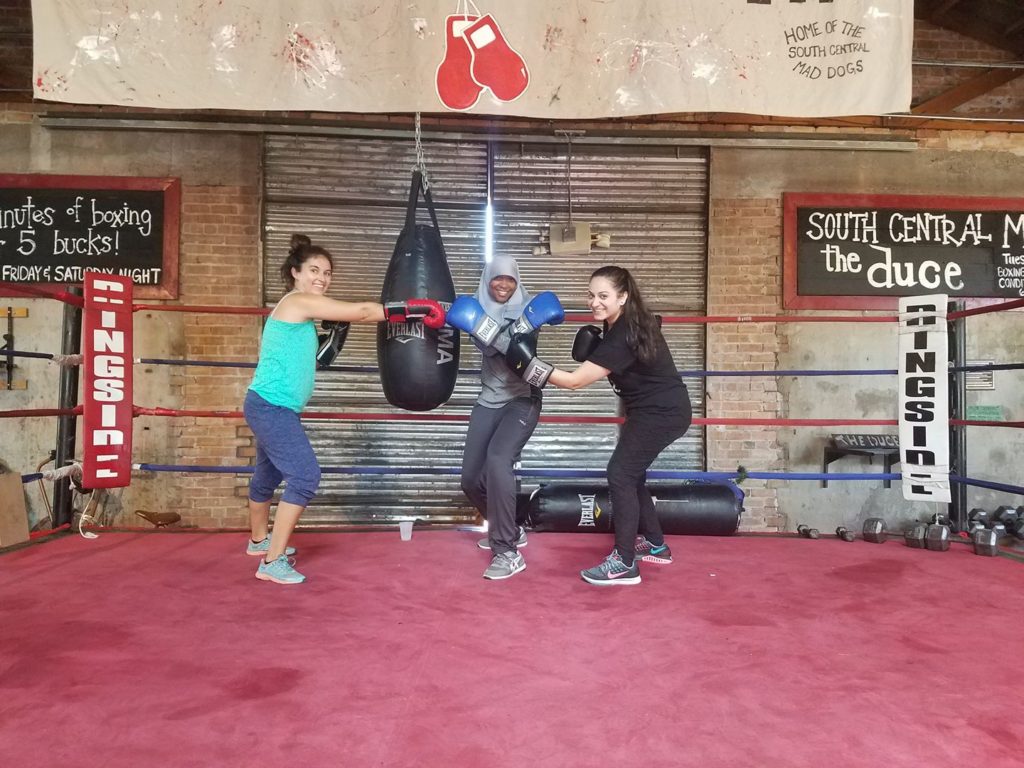 The Duce hosts yoga/boxing classes and since they are also a restaurant I would recommend checking out their brunch afterwards!
Yoga (The Foundry)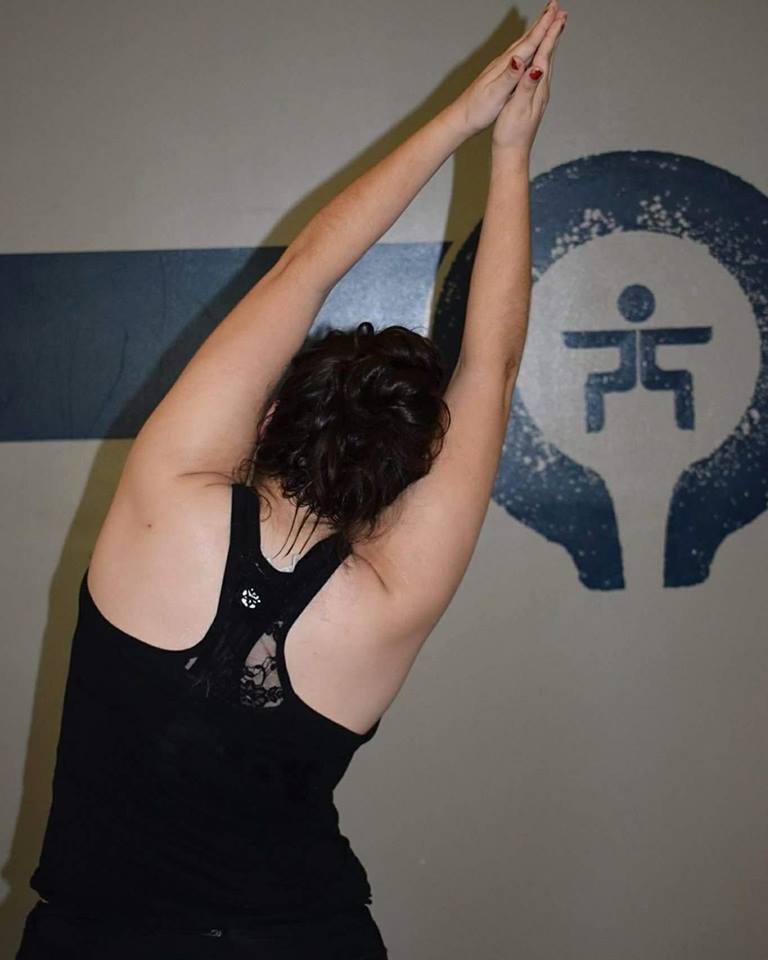 I love yoga because it's the time where I slow down my life a little. It's my favorite kind of exercise because it's good for both the mind and the body. I have tried regular yoga, piyo (pilates-yoga), but one type of yoga I had yet to try was Bikram Yoga. One of my favorite places to do yoga is The Foundry. Check out my full post here.
Run a Race!
You all are probably aware that I am #EnthusiasticAboutRunning right? My favorite races to run in Phoenix are the Hot Chocolate 5K/15K, the Scottsdale 5K & Half Marathon, and the Phoenix Turkey Trot. You can join me and use my code to get some sweet perks for the Hot Chocolate races by using my code 'mairaghc20'.
Hot Air Balloon ride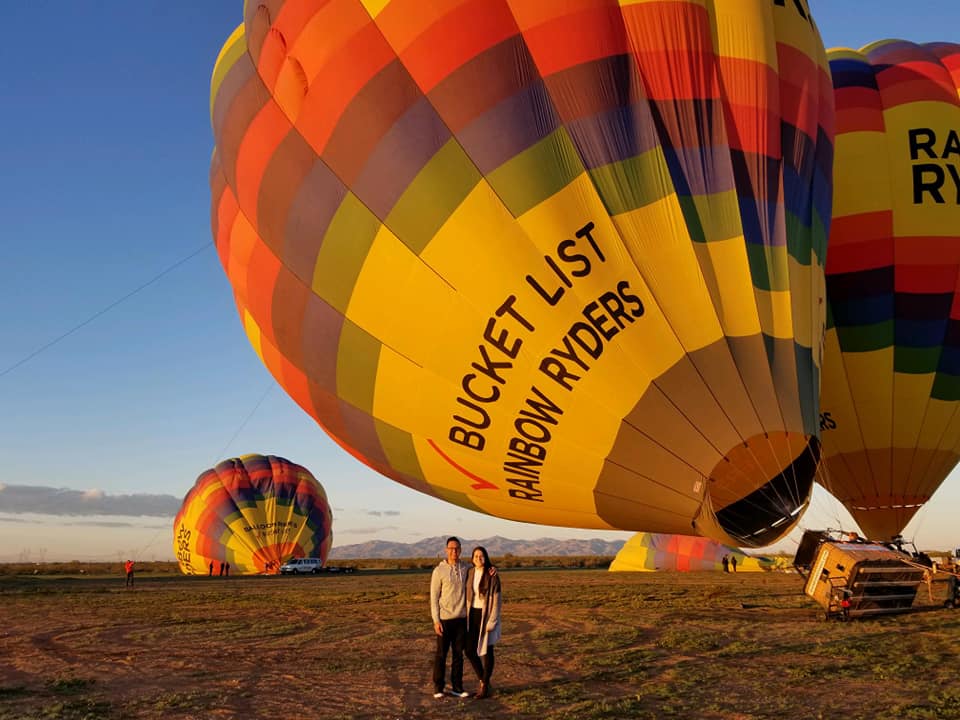 My boyfriend surprised me with a hot air balloon ride last Valentine's Day and it is still the best gift I've ever received on V-Day! He used Bucket List Rainbow Ryders and they were phenomenal!
Check out First Draft Book Bar and Palabras Bookstore!
First Draft Bookbar is a bar inside of Changing Hands Bookstore in Central Phoenix. If you are an avid book lover/beer drinker, you have to check out this place, they have everything you could possibly need. Check out my full review here!
Palabras Bookstore is a bookstore owned by Latinos and they have an incredible range of books, including my favorite thing: they sell books wrapped up so you can go on a 'blind date' with your book!
Cryorecovery Lab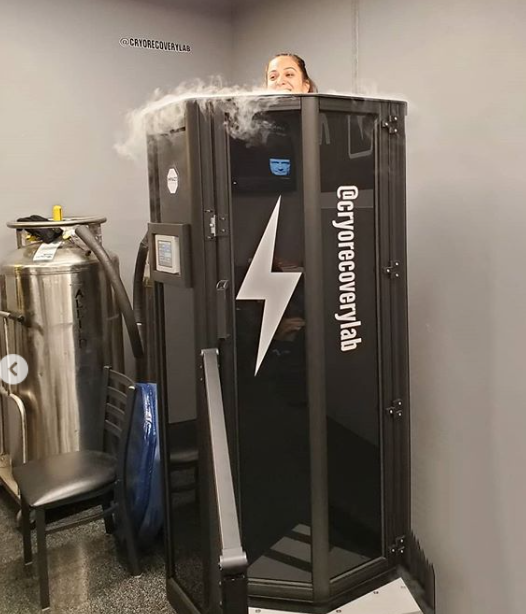 I had a really cool ? experience in a cryo chamber in my very own city! Cryotherapy is a quick (extremely cold) treatment to help relieve pain and inflammation. I was in there for three minutes and as a Phoenix summer baby, it was rough but i felt so energized after and my soreness from running that week was relieved! Being in extremely cool temps improves oxygen circulation, reduces pain and helps to flush toxins! I would recommend you try it at least once to see how it feels because you feel like a completely diff person. I'm thinking of going back after my half marathon that is coming up and y'all should join me! Have any of you tried it?!
Painting and Drinking Class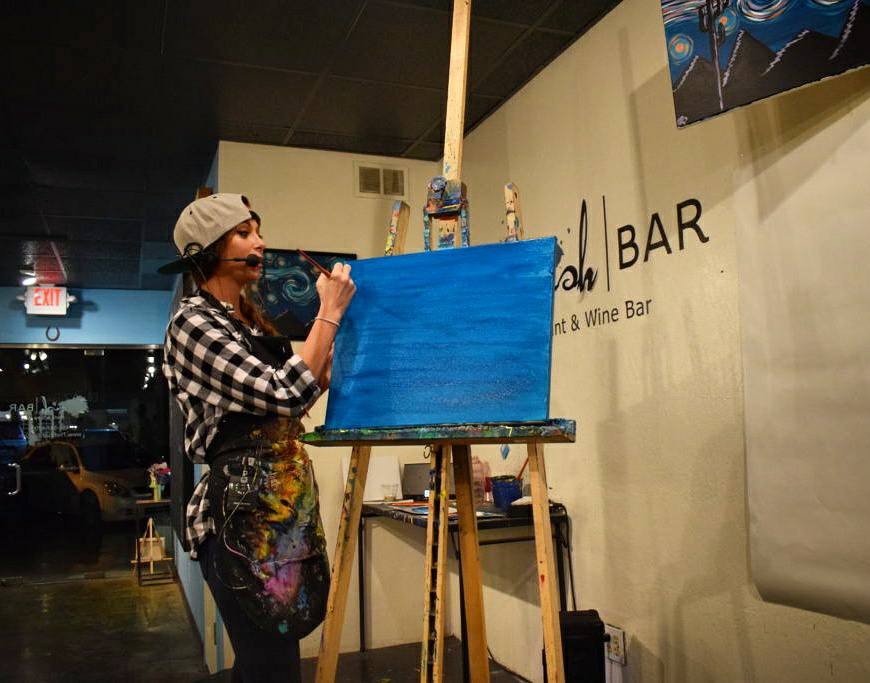 There are so many fun places to cross off this bucket list item. You'll be surprised how beautiful your painting will come out, no artistic talent required. Check out more info on the following places: The Brush Bar and Uptown Art!
Check out the local sports teams
Phoenix is a big city which means we are lucky to have several local sports teams to support. While you are in town, I would recommend checking out a game and supporting the Suns, Mercury, Diamondbacks, Cardinals, and/or Coyotes.
Fun fact about Mercury basketball games, during half time if they announce the Mercury train, make sure you immediately go down to the court to join all of the fans to dance!
Staycation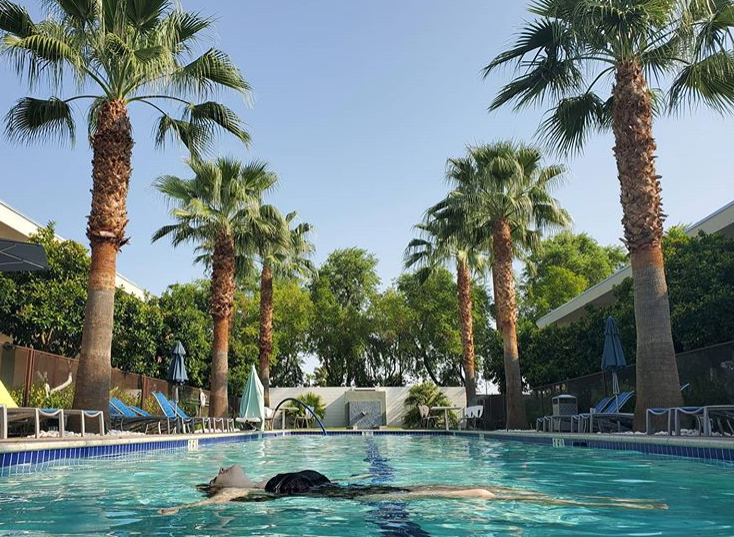 Phoenix has plenty of resorts and beautiful hotels to stay in for those moments when you don't feel like traveling but want to get out of your house. My favorite hotels to have a staycation in are Hotel Palomar and Hotel Valley Ho!
Spring Training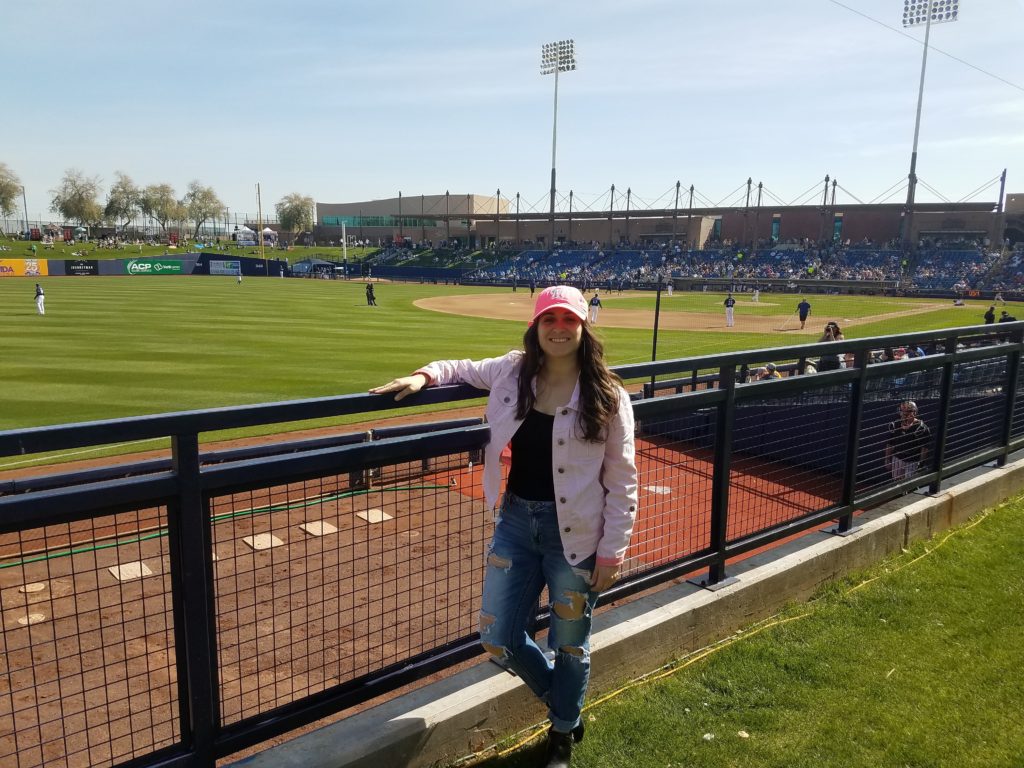 Spring Training is a special time and it needs to be on your bucket list for so many reasons. Spring Training is what it sounds like: it is training for Major League Baseball teams that happens in the Spring (specifically February 22-March 26). The biggest differences between Spring Training and regular season baseball are the dates and locations. If you are a baseball fan, I guarantee that you will love Spring Training. If you aren't super into baseball, I can guarantee that you will love Spring Training for other reasons. Check out 8 reasons to add a Spring Training game to your Arizona Bucket List!
Check out a festival
We have so many festivals throughout the year in Phoenix. A few of my faves are the Ostrich Festival and the NFL Fan Fest. I have been wanting to check out a few taco festivals as well.See the full list of festivals here.
Experience the Phoenix Symphony
I went with friends to the Halloween at Hogwarts Phoenix Symphony event! It was magical.
Ice Skate at Cityscape Phoenix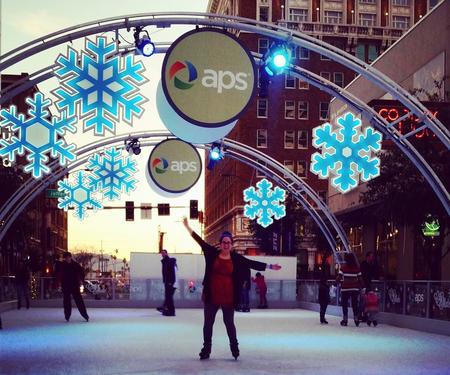 Ice skating in Phoenix's only outdoor ice skating rink: City Skate was so much fun! I recommend this place to everyone whether you are going on a date, with friends, or with family. Super fun and there are a ton of restaurants in this area!
Experience Lake Pleasant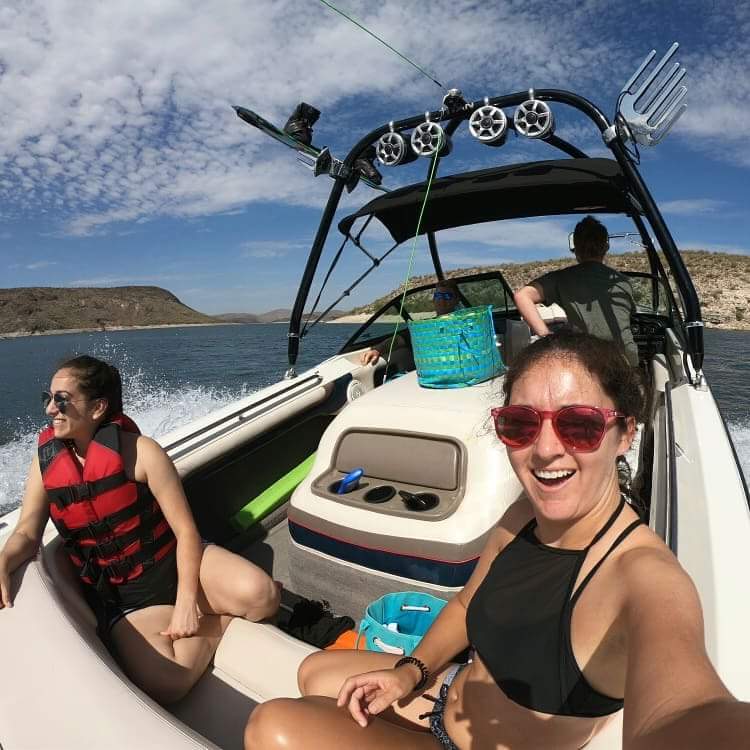 Lake Pleasant is the largest lake in Phoenix and there's so much to do here including wake boarding! Wake boarding is SO DIFFICULT and requires so much strength and after SEVERAL attempts I was finally able to do it! It's so fun, and Lake Pleasant is a great place to learn!
Go to a concert
Concerts are always fun and in Phoenix there are a ton of fun venues to explore: Crescent Ballroom, The Van Buren, Talking Stick Resort Arena, Comerica Theatre.
Indoor & Outdoor Rock Climbing
There are plenty of indoor rock gyms in Phoenix, my favorite is Phoenix Rock Gym. I asked my friend who climbs and he said that if you're willing to drive 2-4 hours from Phoenix there are tons of beautiful climbing areas: sport, trad, single pitch, multi pitch. The best way to find these places is to download the app Mountain Project to find climbs.
Indoor Sky Diving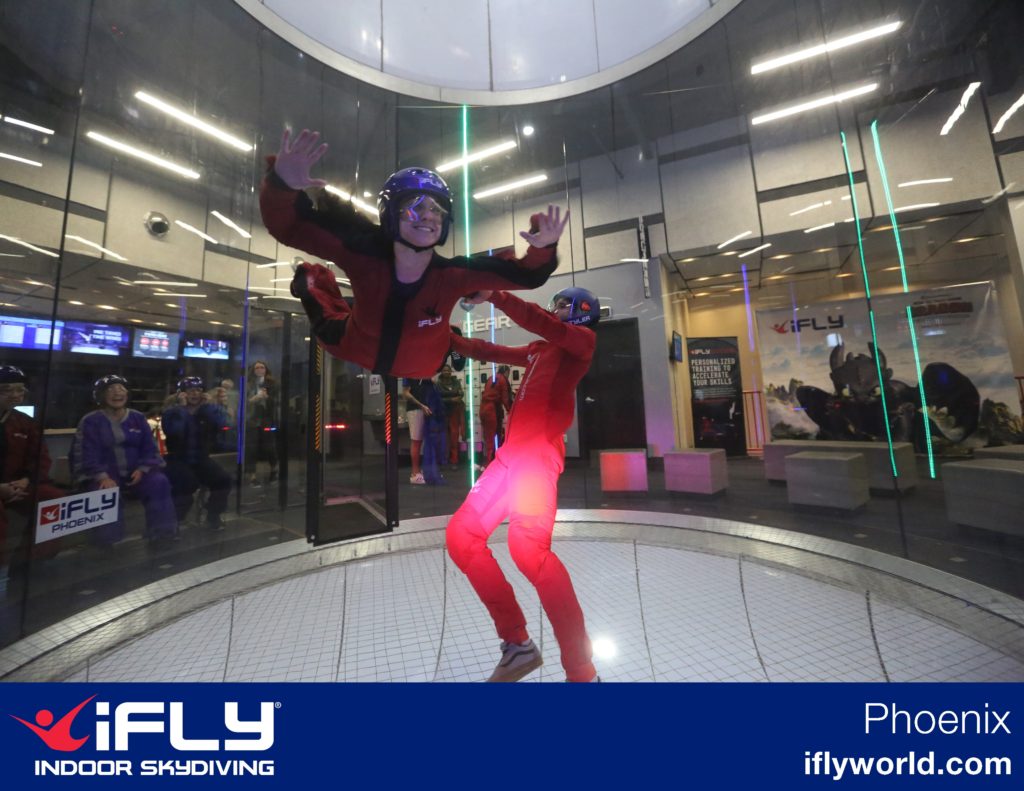 iFLY Phoenix is the spot to experience indoor sky diving. The feeling is SURREAL and I would highly recommend it if you're even a little bit interested in regular sky diving. I had the best time!
Shop at Mucho Mas Art Studio
My wonderful blogger friend Kathy owns an amazing art studio in Phoenix where you can find the cutest and most creative items for sale. It's a must stop to learn about the art scene in Phoenix!
Try Glass Blowing at Circle 6 Studios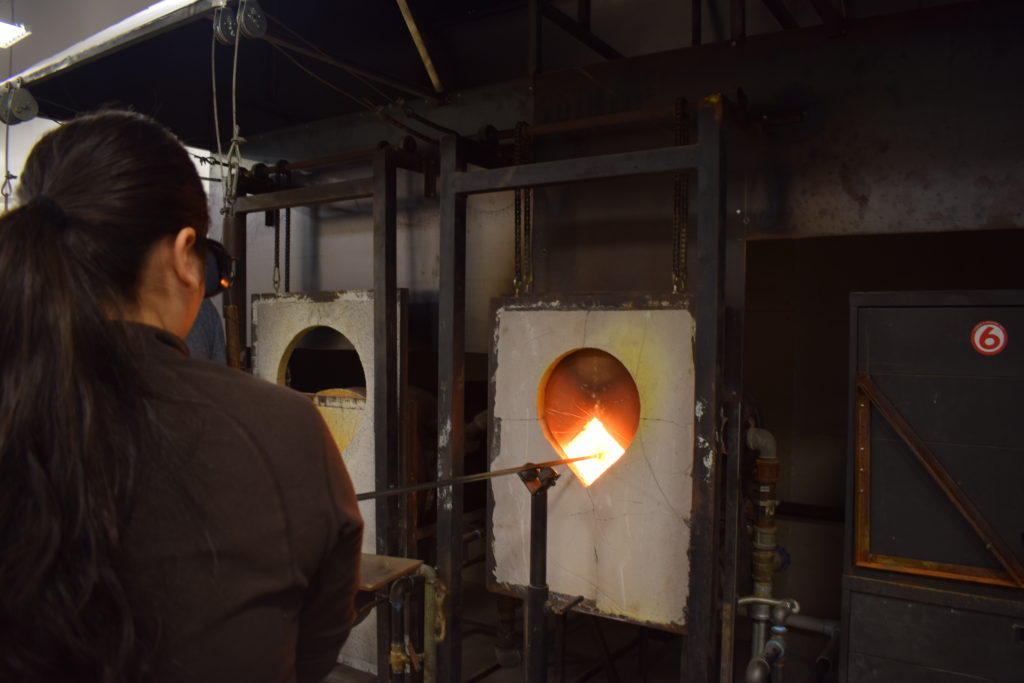 I partnered with Circle 6 Studios in Phoenix to cross off a big bucket list item: glass blowing! I love their mission (promote the growth of art glass and glass artists in the Phoenix area) and also love that they are participants in First Friday, an art walk through downtown Phoenix galleries, studios and art spaces held every first Friday evening of each month. I had such a blast experiencing glass blowing and cannot wait to go back. Check out my full review here.
Upcoming Events
And finally, check out the events that will be happening in Phoenix while you are in town to see what else you can add to your bucket list!
---
I hope you all enjoyed the list! Stay tuned for an Arizona Bucket List coming soon that will include other cities. Thank you all for reading, and stay enthusiastic! Please comment and let me know what other items I need to add.
Feel free to follow the adventure on social media ?
Facebook / Instagram / Twitter / Youtube
-Maira
Please follow and like us: