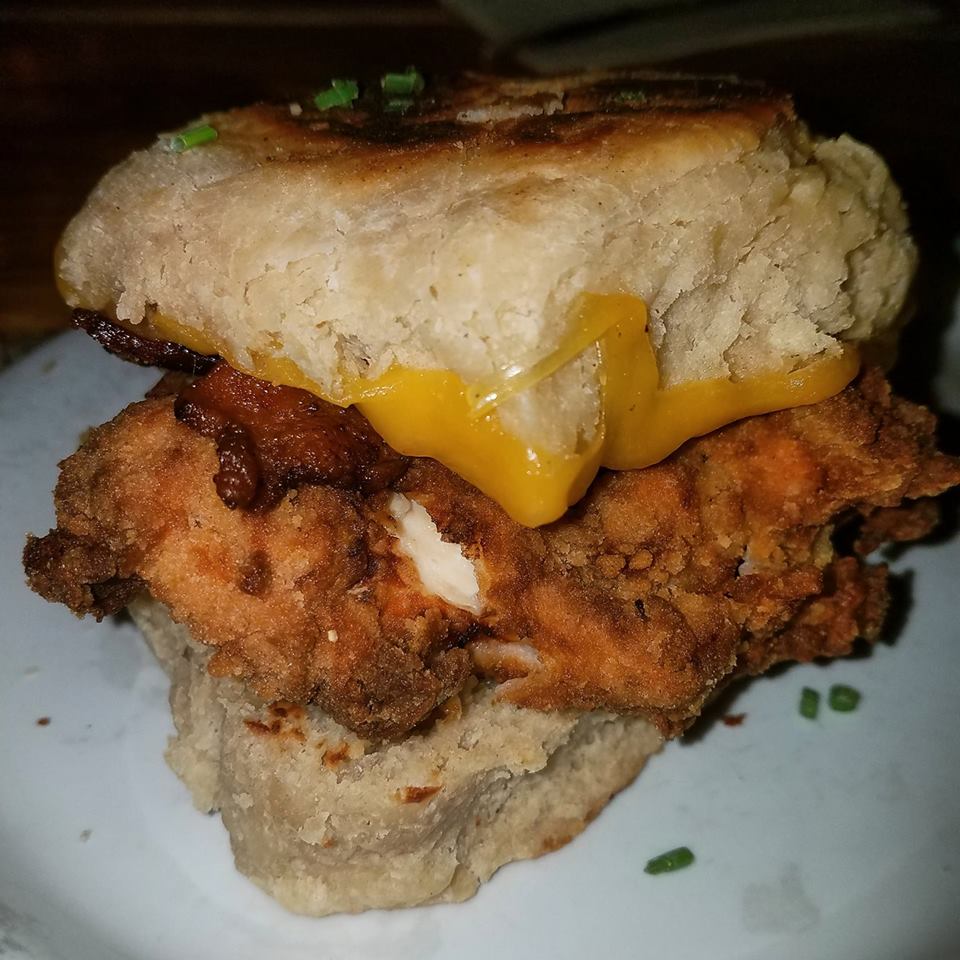 When you think of Phoenix, the first type of food to come to mind is probably Mexican food which we do have a lot of (and it's all delicious) but there are so many kinds of restaurants in my beautiful city. This post is part of The Ultimate Phoenix Bucket List series and has been a labor of love and includes places I've found on my own, via the Internet, and via friends! There is so much to eat in Phoenix, that I've had to break it down by category (in alphabetical order).
I will say that my favorite restaurant in Phoenix is a three way tie between Pizzeria Bianco, Comedor Guadalajara, and Welcome Diner, depending on what I'm craving that day. Check out more of my favorites below!
American: Welcome Diner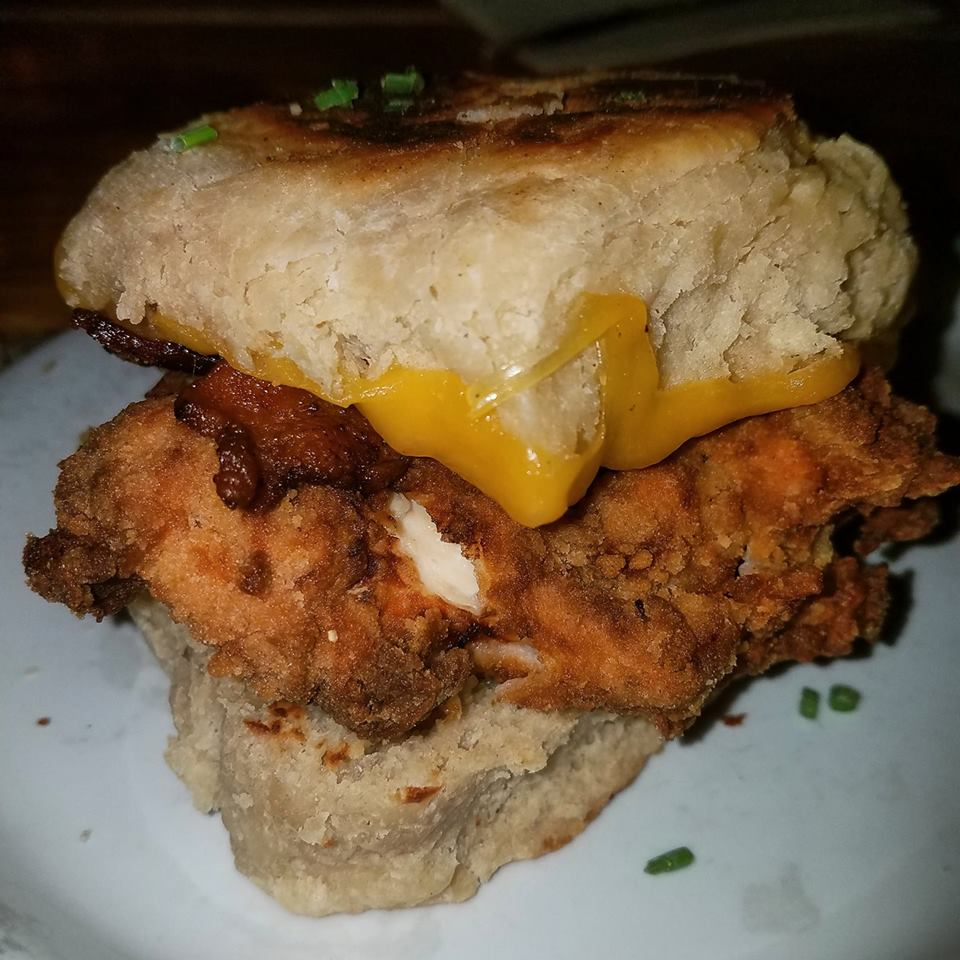 If you know me, you know that I like to constantly be trying new restaurants but there are a few places where i am a repeat customer. Welcome Diner in downtown Phoenix is definitely one of those places! If you're looking for a casual place with amazing food, then look no further! I'm sure you will love the this fried chicken biscuit sandwich with bacon, cheese and gravy (on the side). SO. FREAKING. BOMB.
BBQ: Little Miss BBQ
I had to use a photo from the official Instagram of Little Miss BBQ because when I tried the bbq (it was catered at work), I literally inhaled it because it was so delicious!
Breakfast & Brunch: R&R Gastropub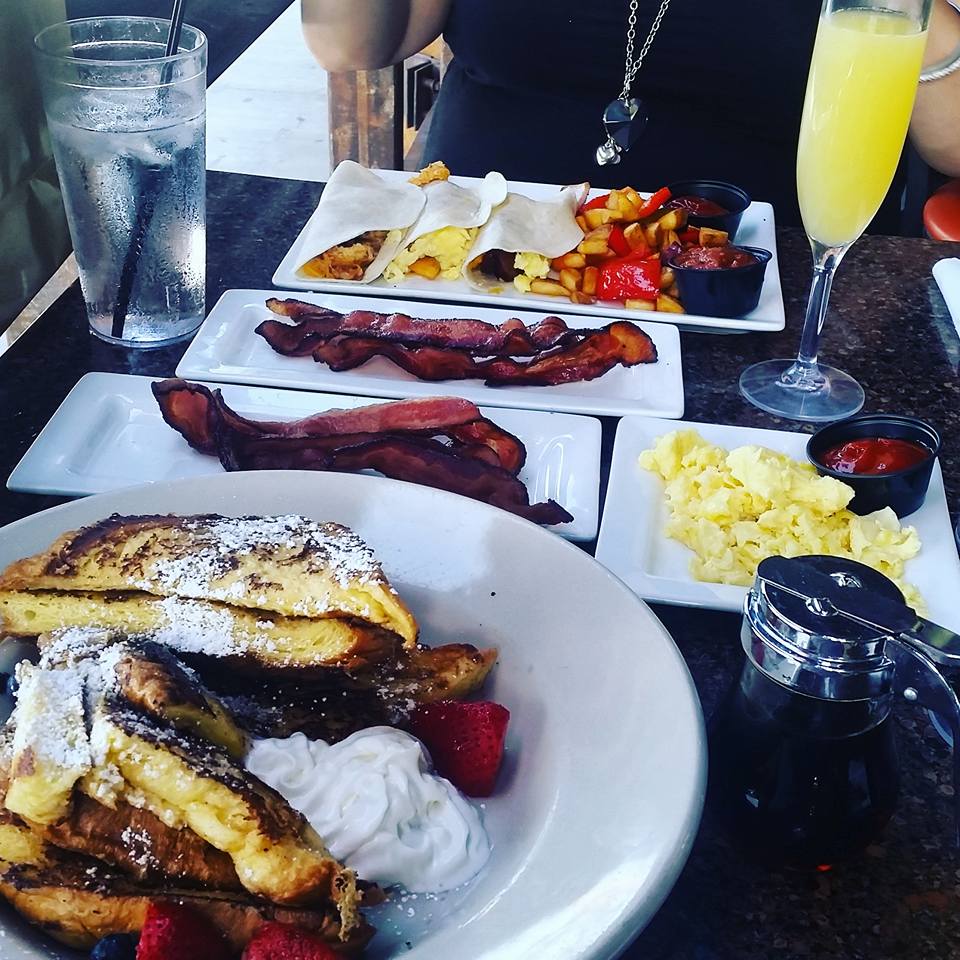 Getting brunch at RnR Scottsdale (Rest and Relaxation) is one of my favorite things in the world to do. I love brunch and RnR is the ultimate definition of brunch. Not only is their french toast to die for, but they have unlimited mimosas and every time I go here, it feels like a huge party. They play great music, the staff is super friendly and this place is always poppin'. Check out more brunch options here!
Burgers: Ingo's Tasty Food
I'm not the biggest burger fan, but of course I have to include a burger spot on this list! Most of the burger restaurants that I really love are outside of Phoenix but a friend recently recommended Ingo's Tasty Food and he could not stop raving about the burgers here. I have yet to try them but I will very soon and I trust his judgment!
Chinese: Flamingo Palace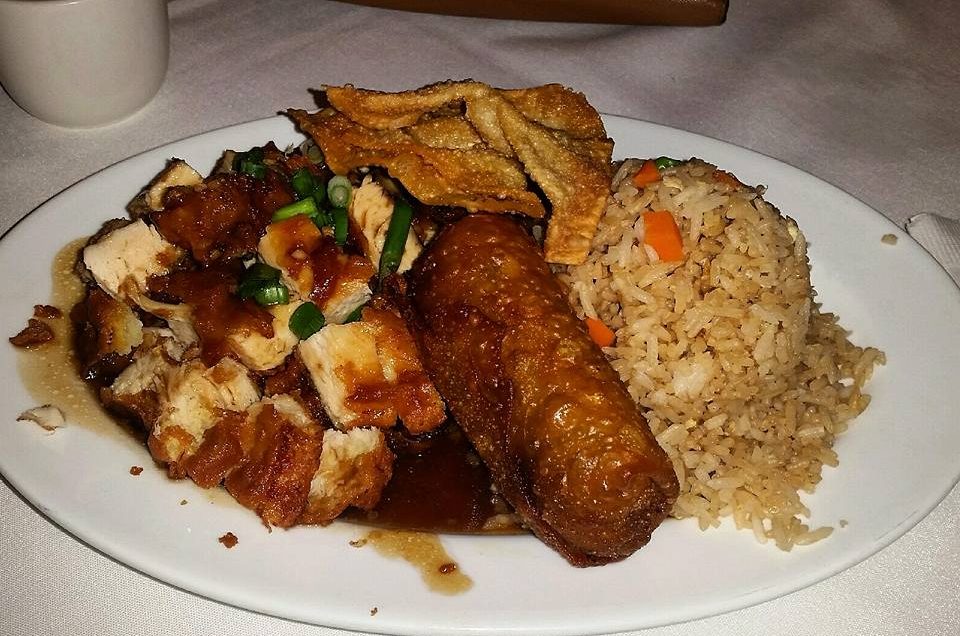 If you are looking for some fancy Chinese food, then check out Flamingo Palace. Flamingo Palace is located in North Phoenix and I recommend the Flamingo Palace chicken which was AMAZING. They also load up your plate so go hungry!
Dessert: Churn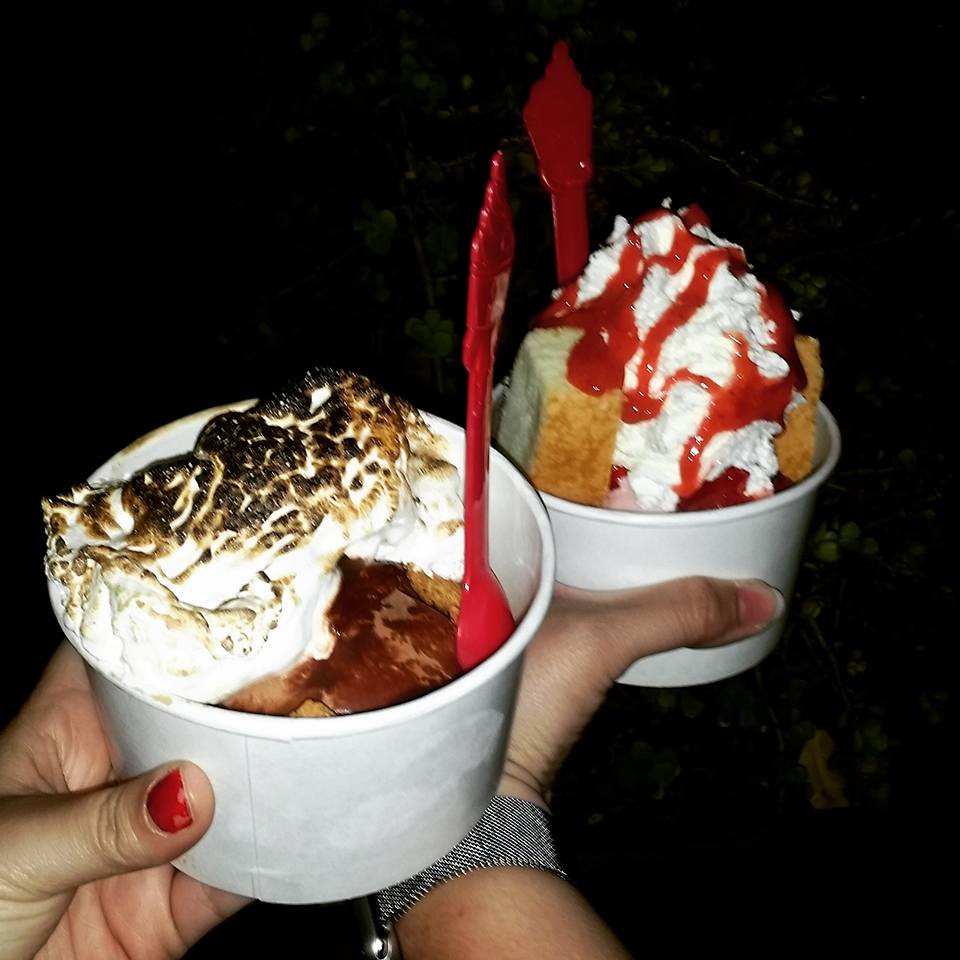 I tried the ice cream at Churn in central Phoenix and it was AMAZING. No wonder everyone raves about it. I got the smores sundae and my friend Yamille got the strawberry shortcake sundae. Mine was delicious and the marshmallow fluff was just heaven. Will definitely be back, check out more of my fave dessert spots here!
Drinks: Bitter & Twisted Cocktail Parlor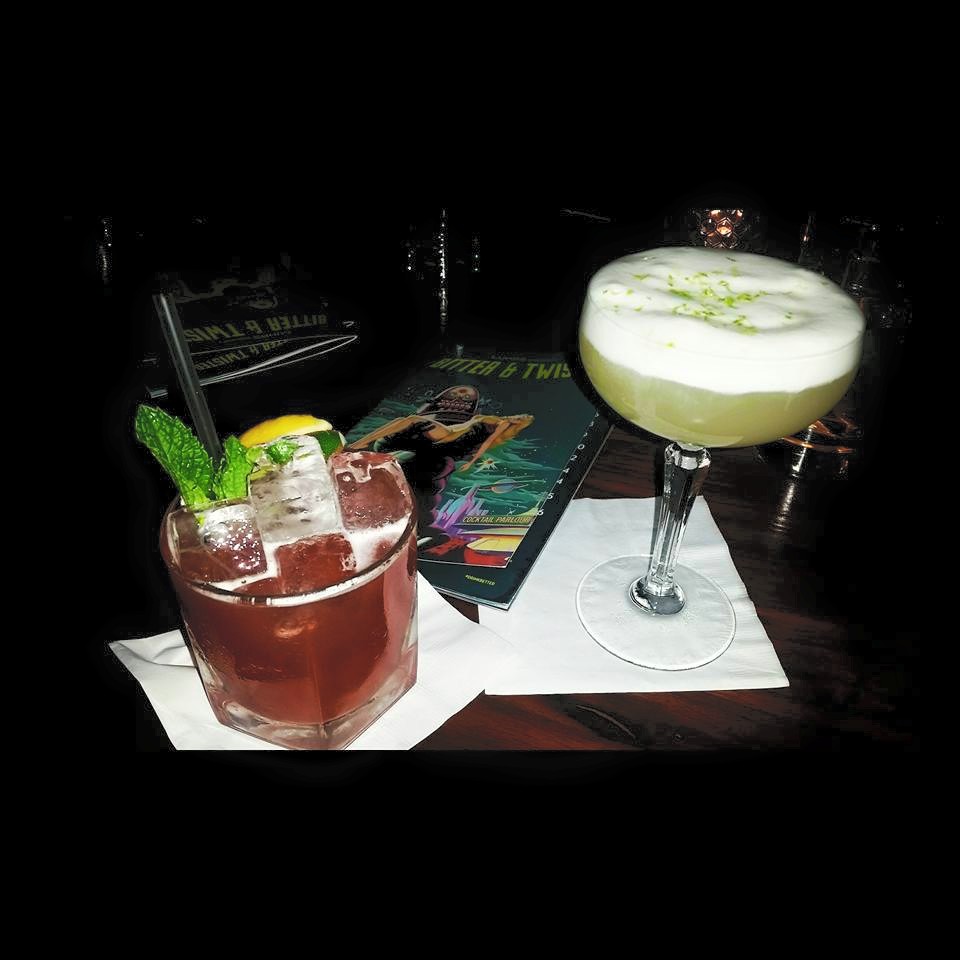 Phoenix has a ton of places where you can get your drink on. A few of my faves include Bitter and Twisted Cocktail Parlor and The Whining Pig! Bitter & Twisted Cocktail Parlour is a super hip place with SO MANY drink choices. I had the lime and the coconut drink which is basically a margarita with coconut and it was amazing. My friend Yamille had the tickled and slapped! So good!
Dog Friendly: O.H.S.O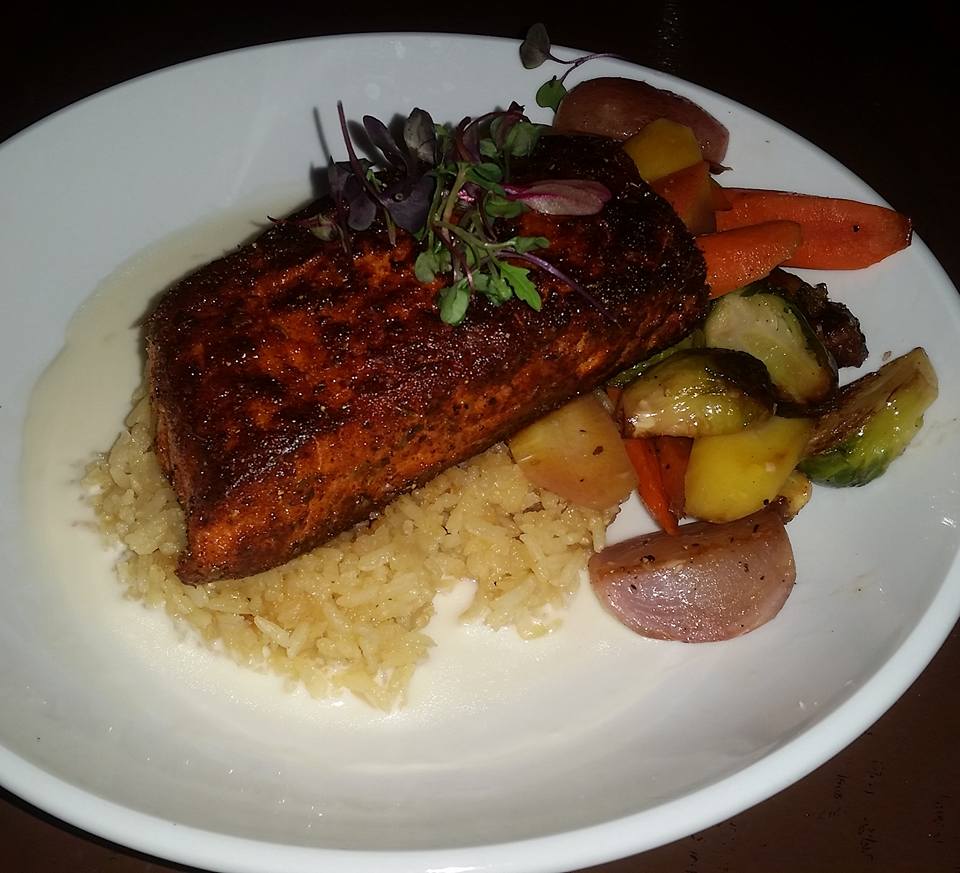 I had so many people tell me to try this dog friendly restaurant and I can totally see why! The patio is huge, the food is delicious, the beer is fantastic AND they have homemade dog treats! I had the blackened salmon with aloha rice, seasonal vegetables and lemon butter sauce. So flaky and savory; we recommend! Check out more dog friendly restaurants here and here!
Food Truck: Phoenix Coqui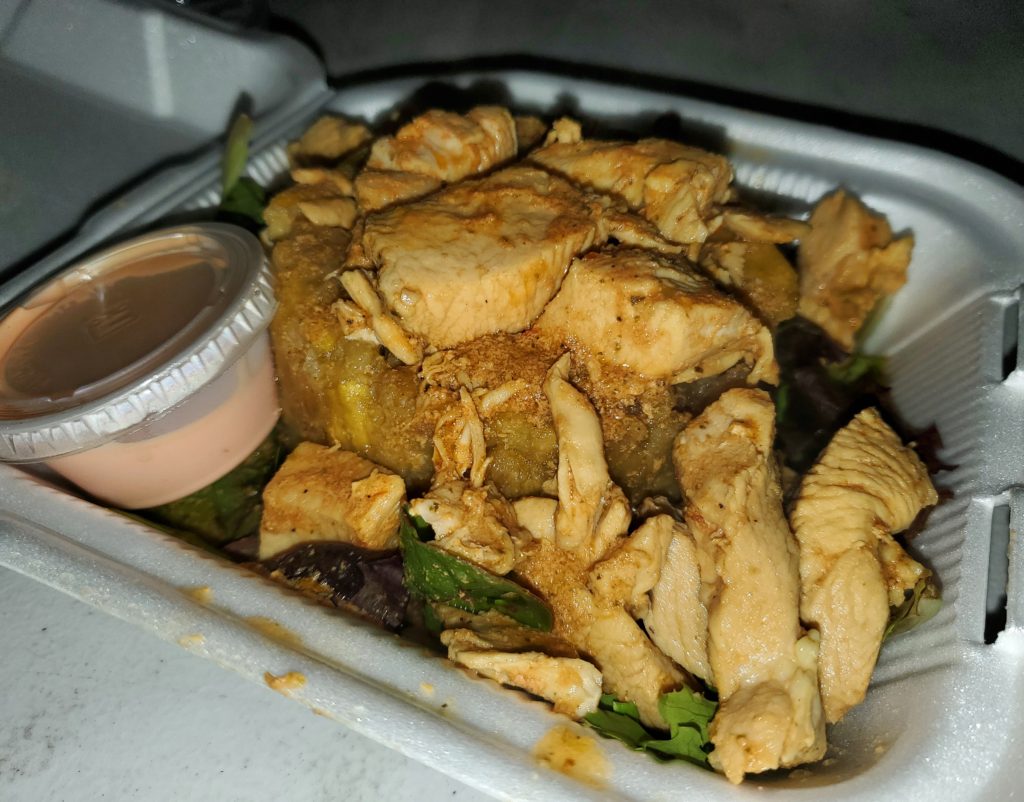 Ever since my trip to Puerto Rico in 2016, I have been dying for some Puerto Rican food and I finally found a good spot! Phoenix Coqui Food Truck is AMAZING. I had their mofongo with chicken and I want to go back already!
Fun Lawn Games: Culinary Dropout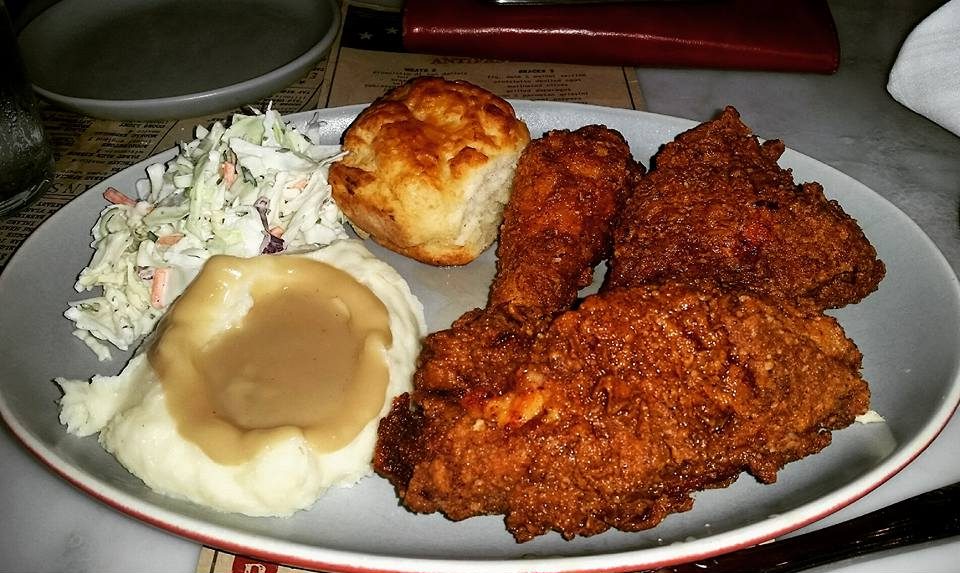 I've been wanting to try the Culinary Dropout for so long! I got the delicious fried chicken and was really happy because the portions were huge (and I was so hungry). I can't believe I ate the entire plate (lol). The biscuit was just heaven in my mouth, the chicken was perfectly fried and had such good flavor. This place has a great feel too and is perfect for large groups. Definitely having my birthday dinner here next year! I recommend! They have cool little things to do after you eat too (corn hole, ping pong, etc.)
Fusions: Chino Bandido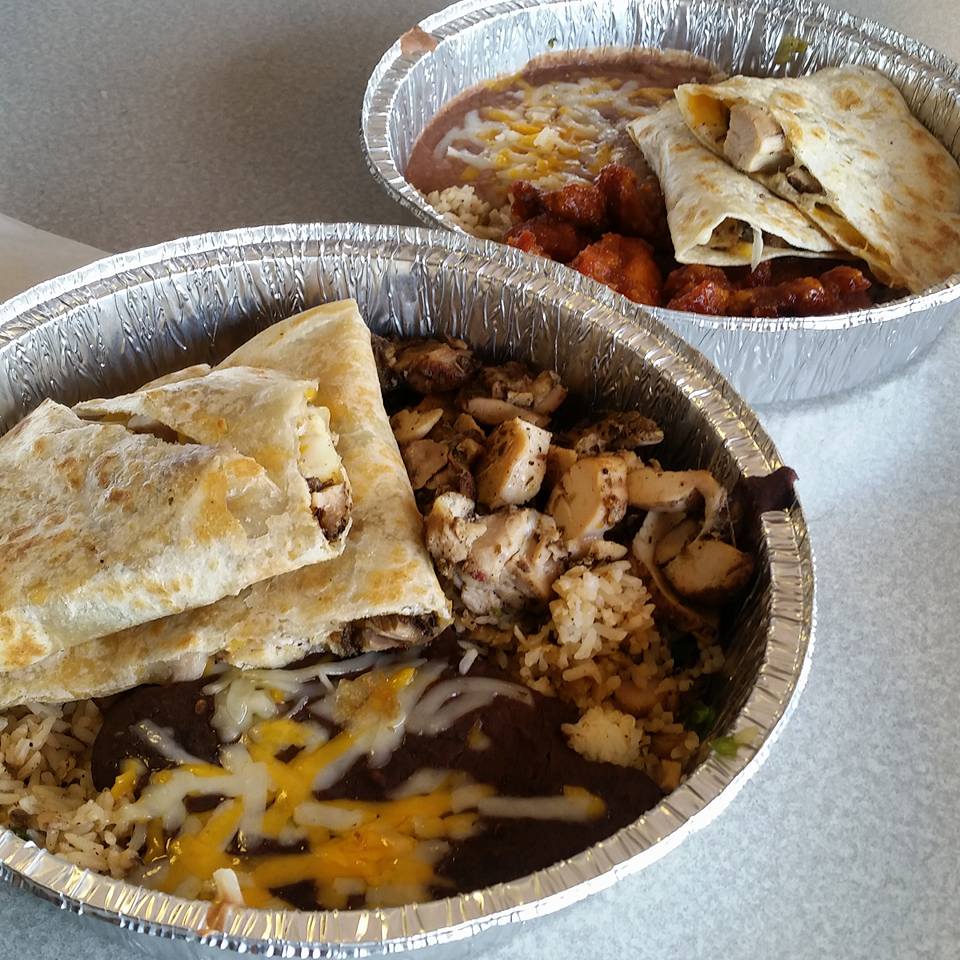 Chino Bandido is my favorite restaurant in North Phoenix AND it's my favorite fusion restaurant: Asian/Mexican. There is absolutely no filter needed fort his dish. The jerk chicken quesadilla and jerk fried rice never disappoint.
Italian: North Italia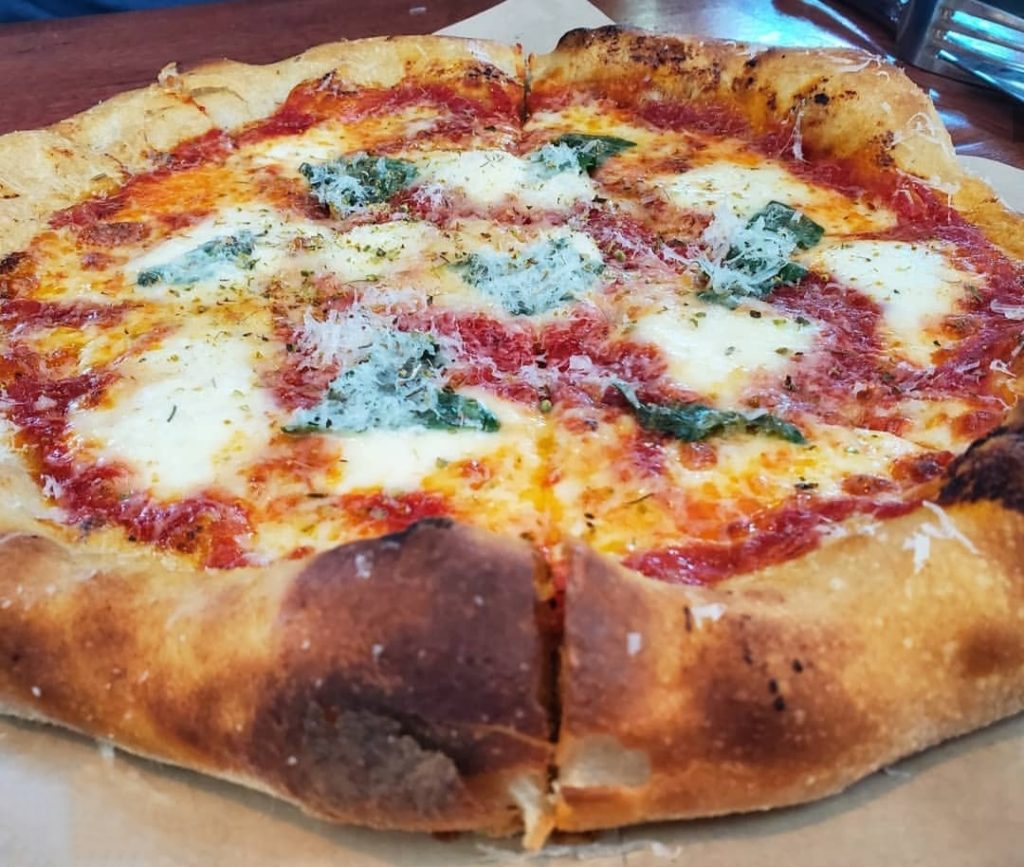 My fave Italian restaurant in Phoenix is North Italia! Their margherita pizza is TO DIE FOR! The crust has the perfect texture, the basil is fresh and the mozzarella and sauce is amazing. I love everything at North Italia including their hand made pasta and phenomenal drinks. Highly recommend them for your next date night, lunch/dinner spot, or girls night out! Check out more Italian restaurants here!
Japanese: Hayahchi-Habachi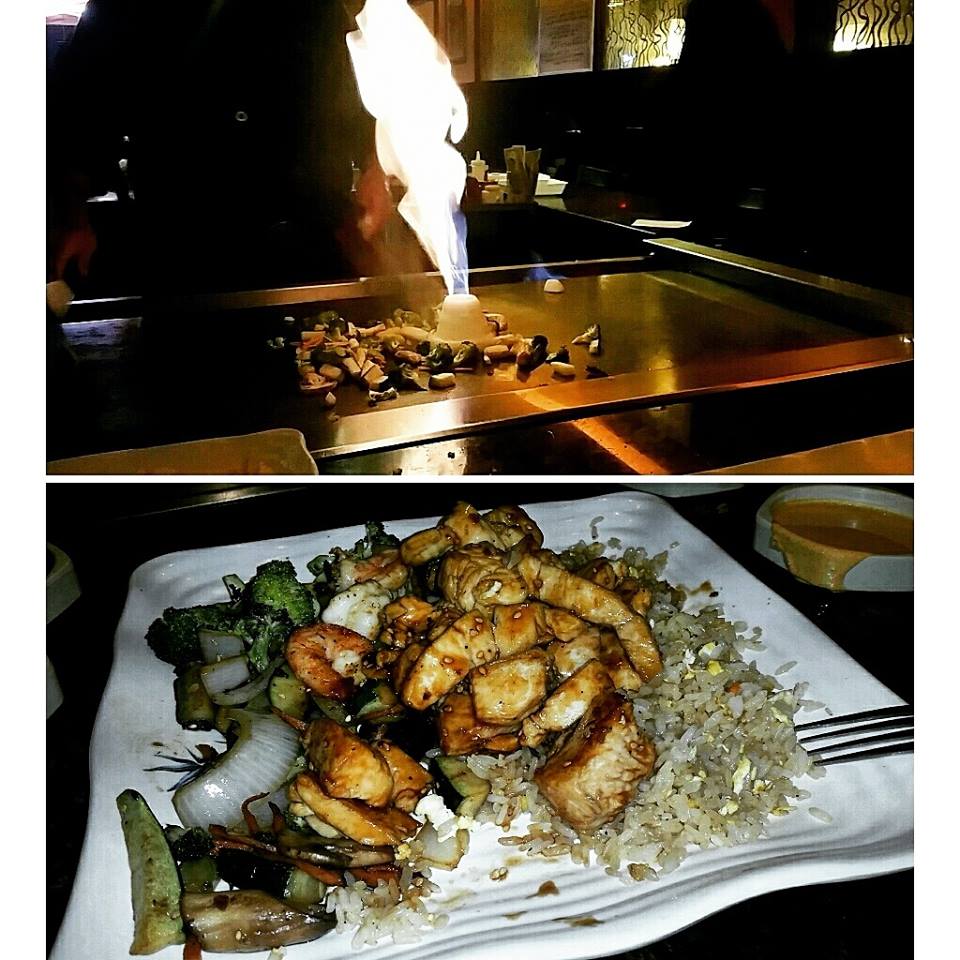 Took my mom to her first teppenyaki experience and we both loved it! The food at Hayashi Hibachi was delicious and my mom had a blast and we both recommend!
Late Night: Cornish Pasty Co.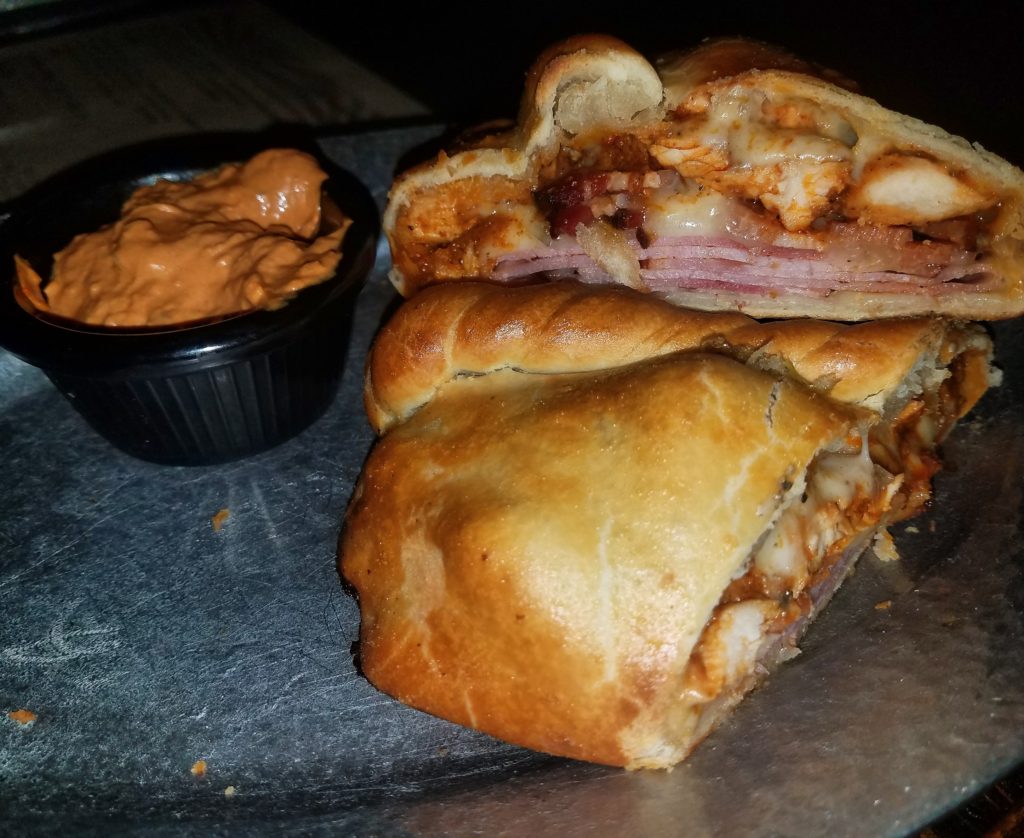 If you have never been to Cornish Pasty Co., I don't care if you are looking for a late night spot or a lunch place, you need to go NOW. This restaurant is SO DELICIOUS and I am so mad at myself for barely going there this year after hearing for years how tasty it was. The pasty is such a hearty meal and you can't get anything like it anywhere else. I tried the Cajun Chicken pasty which included spicy Cajun chicken breast, bacon, ham, and Swiss. It literally had all of my favorite items. They are open until midnight or 2AM depending on when you go. Check out more late night options here! If you are looking for other places to eat, drink and party…you can find those places here and here!
Mexican: Comedor Guadalajara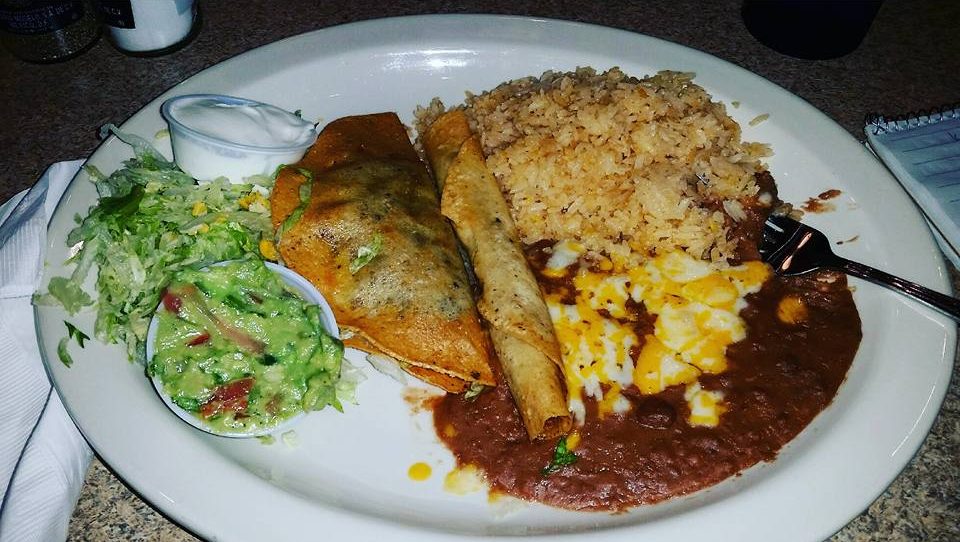 After a ton of friends recommending this place I finally tried Comedor Guadalajara! AMAZING and great service and apparently always busy (BECAUSE IT'S SO DELICIOUS). I highly recommend and it's so good that I've come back a few times already. Plus, their margaritas are really strong. Check out more Mexican restaurants here!
Most Interesting: Taco Guild (it used to be a church!)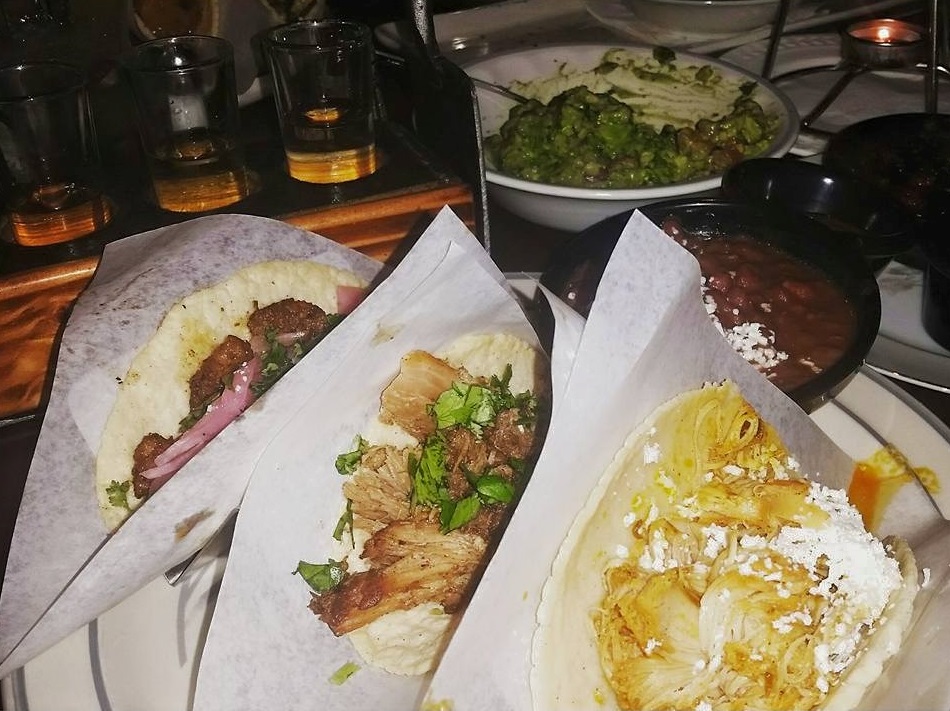 My cousin Brianda brought me to Taco Guild and I loved it! Delicious chicken tacos and super cool restaurant. It used to be a church. And yes that is a flight OF TEQUILA. And yes it's not a good idea 😉
Most Romantic: Cibo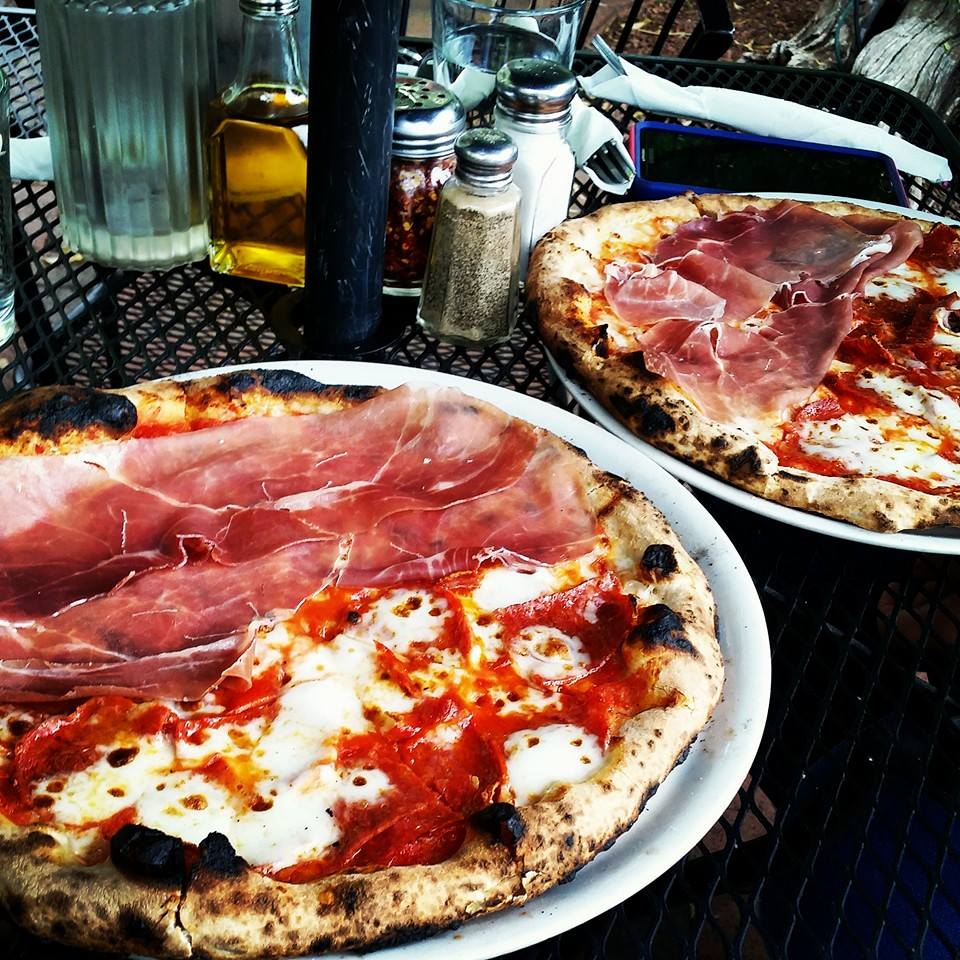 Cibo Pizzeria is definitely one of my favorite places. Super cute restaurant with delicious pizza. The spicy salami definitely blew any pepperoni pizza out of the water! It's also a super romantic location, perfect for date night. Check out more of my top romantic restaurants here and here!
Pizza: Pizzeria Bianco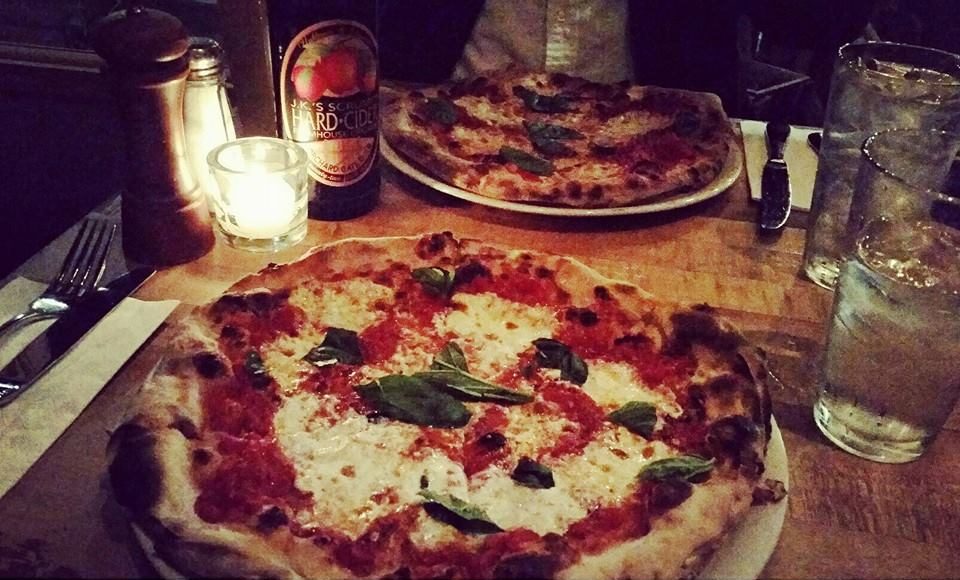 I had been dying to try the pizza at Pizzeria Bianco ever since I saw it get featured in a Buzzfeed article among the best pizza in the USA! Delicious, full of flavor and super classy. I love that they have a bar next door where you can drink wine and wait for your table. Definitely coming back, it was worth the wait! Check out more pizza options here!
Seafood: Buck & Ryder
Buck & Ryder is hands down my favorite seafood restaurant in Phoenix. Their seafood is so fresh and the flavors on all of their plates is beyond amazing. I love their seafood, their bread, their baked potatoes. It's all so good!
Southern: Mrs. White's Golden Rule Cafe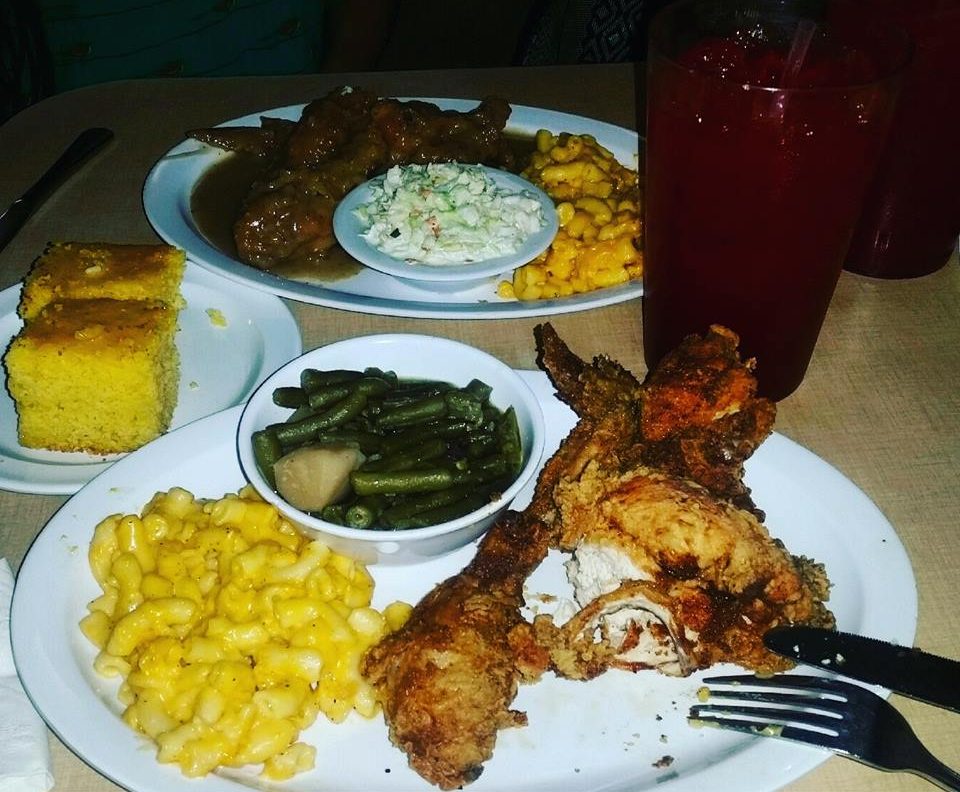 I tried the soul food at Mrs. White's Golden Rule Cafe and was blown away. Super friendly people work here and it was delicious!! Haven't had kool aid in so long! Good spot, I recommend! No wonder it's been around for more than 50 years!
Tacos: Tacos Sahuaro
Tacos Sahuaro is my current fave taco spot in downtown Phoenix! The tortillas are homemade, the carne asada is so flavorful, the salsa is SPICY and the staff is so nice! Thanks Juan for turning me on to this spot! Check out more of my fave taco spots here and here!
Thai: Krua Thai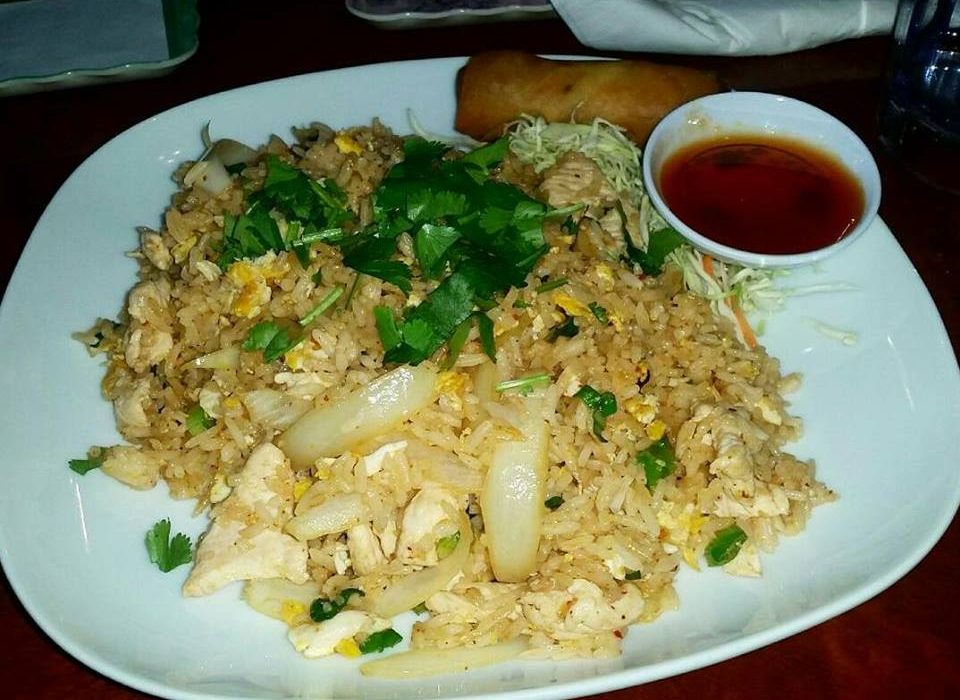 Every Friday, my work team and I go out to TFF (thai food friday) at Krua Thai and I always get the same order. Krua Thai is my favorite Thai restaurant in North Phoenix and you all need to check it out!
Vietnamese: Rice Paper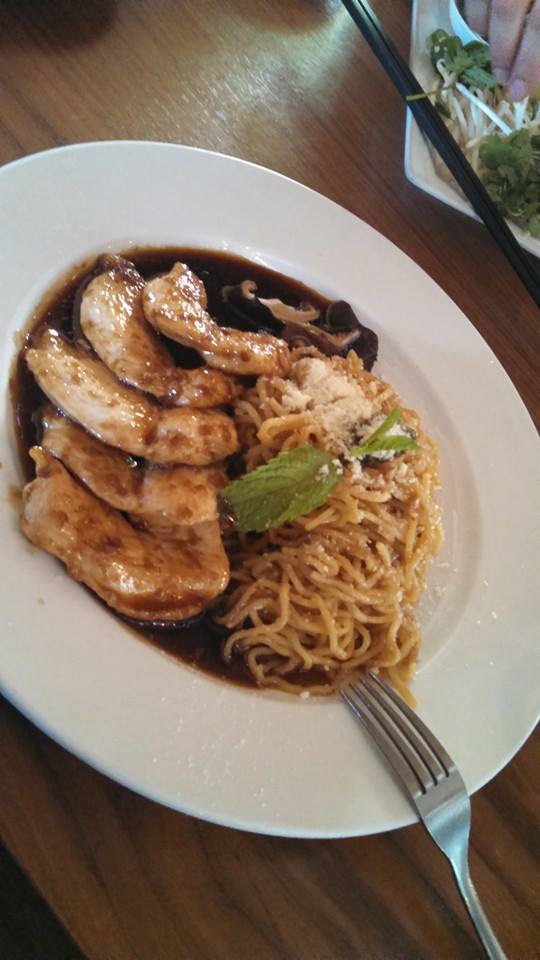 Oh man, Rice Paper is seriously so delicious. Just looking at the picture and thinking about the food is making me want to go back there again. I highly recommended this place, it is just so good. If you like pho, try this place! It's kind of small but it has huge flavor
Wine: Postino Wine Cafe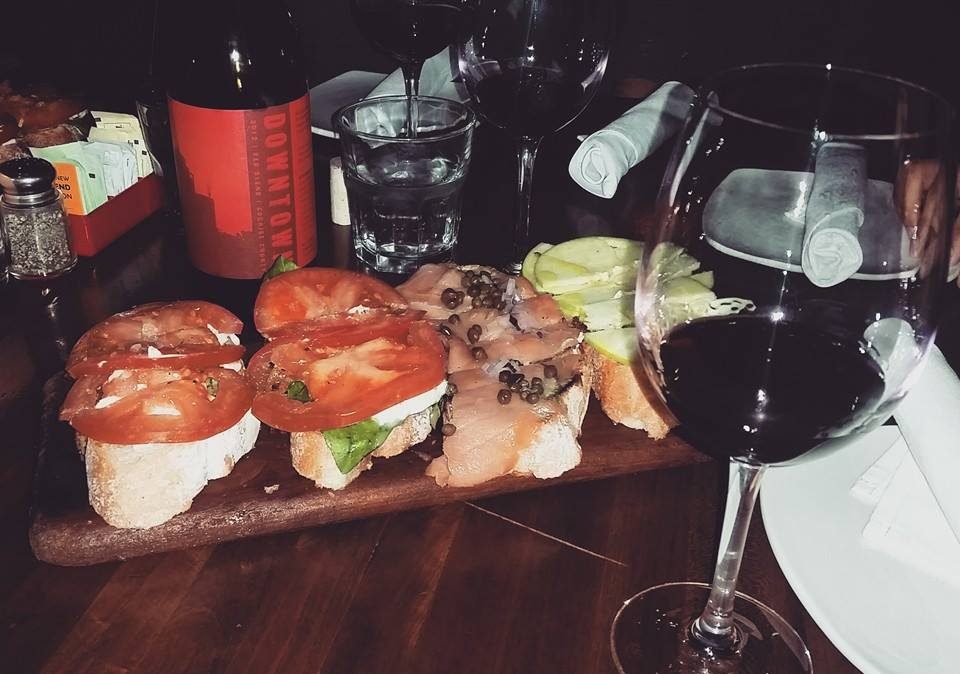 I love love love Postino Wine Cafe. This place has the best atmosphere and you really can't beat a bottle of wine and bruschetta for $20 on Mondays and Tuesdays after 8pm! If you don't finish the bottle of wine, you can also take it home! Check out more wine recommendations here!
---
Feel free to check out the entire catalog of my Food Bucket List for category inspiration and email me or comment below asking me for more restaurant recommendations as I aim to please!
I hope you all enjoyed the list! Stay tuned for the Ultimate Phoenix Bucket List for other ideas of what to do in this beautiful city! Thank you all for reading, and stay enthusiastic!
Feel free to follow the adventure on social media ?
Facebook / Instagram / Twitter / Youtube
-Maira
Please follow and like us: