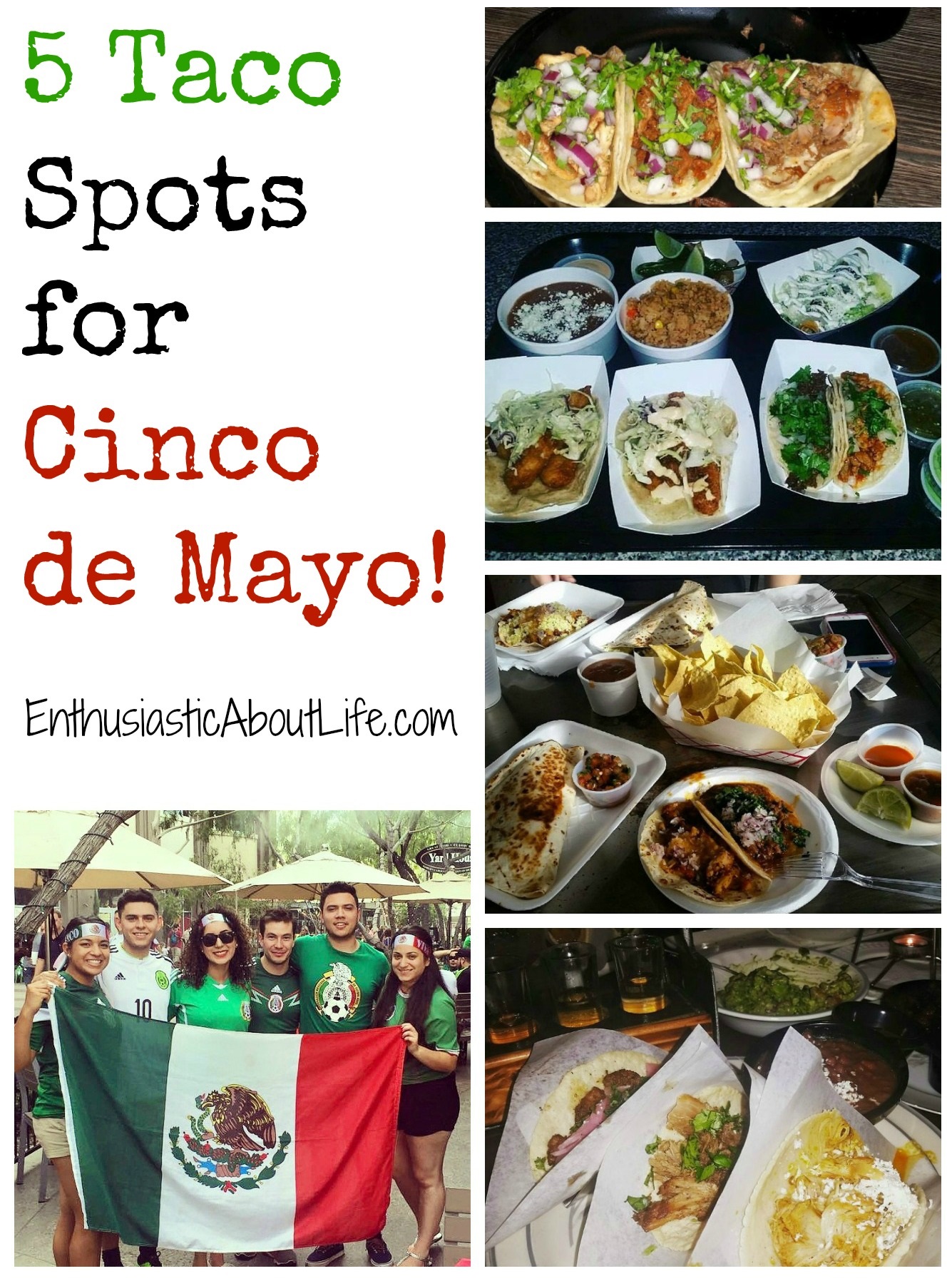 Before we get into talking about some of the most mouth-watering taco places in the valley, let's talk a little bit about Cinco de Mayo. Cinco de Mayo is not a national drinking holiday. It is a lot more than 'Cinco de Drinko'. Let me school you right now.
Cinco de Mayo is celebrated to commemorate the Mexican army's victory over French Forces at the Battle of Puebla. It is NOT Mexican Independence Day. There. We all just learned something and now you can impress your friends and coworkers when Cinco de Mayo comes around. But we are not here to talk about history. We are here to talk about Mexican food, specifically TACOS. 
Now that you know the real history behind Cinco de Mayo, let's talk about ways that you can celebrate this holiday. Here are cinco (5) taco spots in Phoenix that you need to add to your food bucket list ASAP and Cinco de Mayo may just be the perfect day to check out some of these places!
Enjoy taco-hoppin'.
1524 E University Dr, Mesa, AZ 85203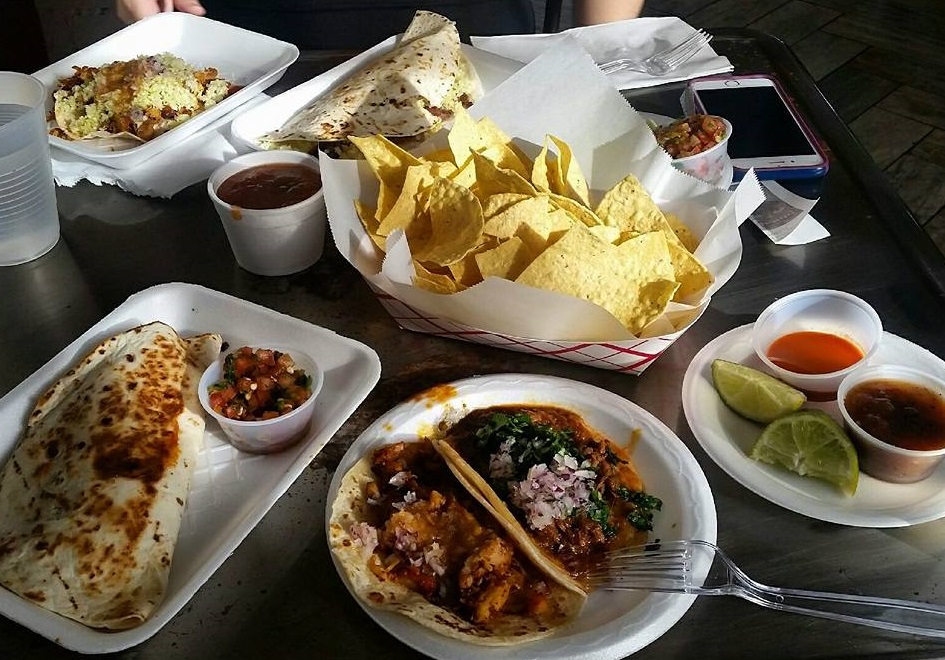 Instagram: @enthusiasticaboutlife
Backyard Taco is my favorite place for tacos because their tacos are seriously some of the best I've tasted in my life (and that includes my grandma's tacos and she lives in Mexico!). My Puerto Rican friend (who eats a lot of Mexican food, maybe more than I even do) recommended this place to me a few months ago and I thank her every day. It is in Mesa which may be a little far for some people but I promise you it is worth the drive. Or maybe just keep it in the back of your mind for whenever you are in this area. I tried the chicken and birria tacos and the carne asada quesadilla (I was hungry, don't judge). It was all SO DELICIOUS. In my experience, a chicken taco can be a hit or miss. It's either really juicy and flavorful, or bland and dry. Backyard Taco had some really flavorful chicken. The birria was out of this world and you can never go wrong with carne asada at this place. They also have a great salsa bar with some super spicy salsa so be careful or you will be crying like me. Highly recommend this spot because of the food but also because the owner is really nice and down to Earth. 
1830 W Glendale Ave, Phoenix, AZ 85021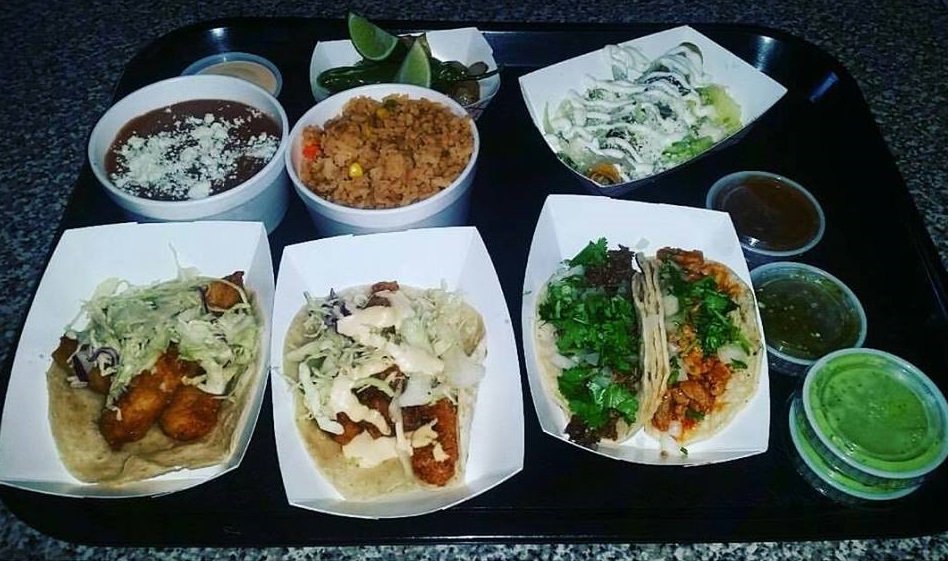 Instagram: @enthusiasticaboutlife
If you are a fish taco person, you need to make it out to Restaurant Atoyac Estilo Oaxaca. I was told to come here and try their fish tacos and oh my goodness. The fish tacos are definitely worthy of the title 'best fish tacos in AZ'. Delicious, flaky fish tacos! The hype was not wrong. I also had the al pastor and carne asada tacos, rice and beans. Diets don't exist when we're talking about tacos right! Really good rice and beans and super reasonably priced. My mom had the fish taco and a dorado de res (rolled taco) and she approved and she is your typical Mexican momma so you know she doesn't play when it comes to tacos.
4747 E. Elliot Rd. Phoenix, Arizona 85044
7000 N. 16th St. Phoenix, Arizona 85020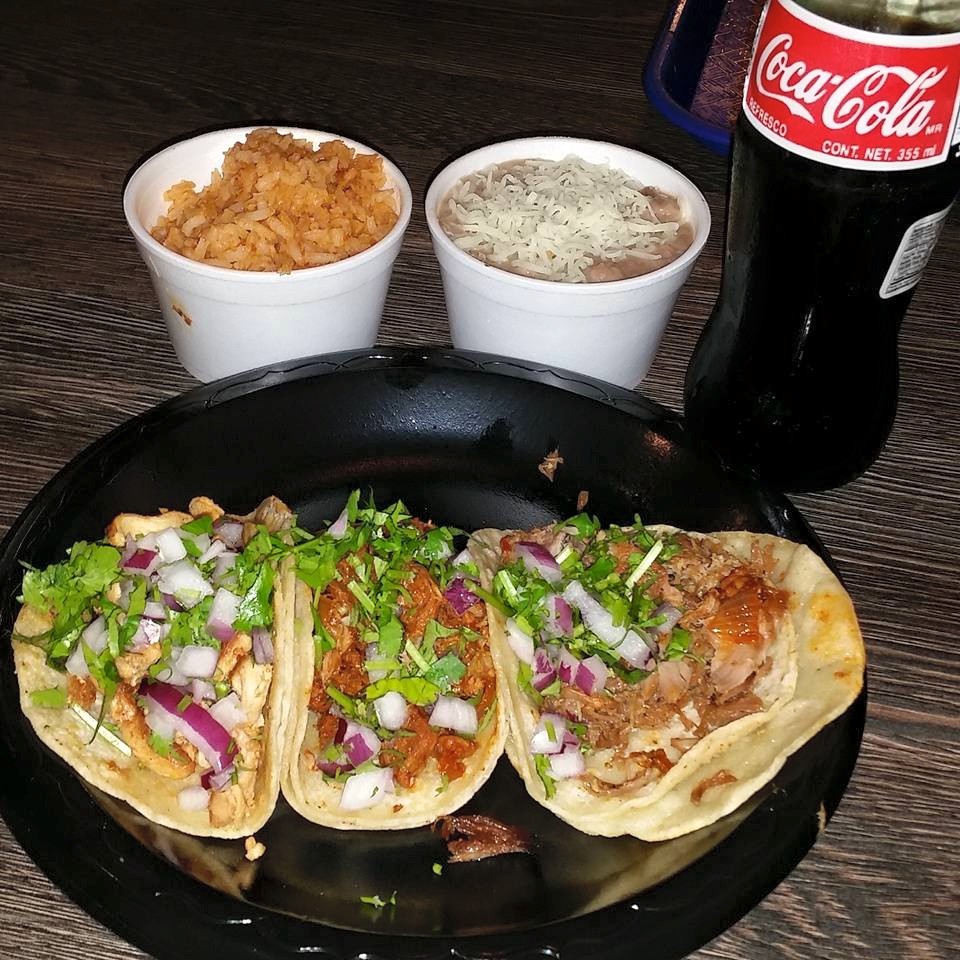 Instagram: @enthusiasticaboutlife
If you are a fan of the $1 tacos on Taco Tuesday then you might want to make Los Taquitos Mexican Grill your spot. Also if you are a fan of delicious tacos and really good green salsa, then stop by! I had the chicken, al pastor, and carne asada tacos. They were all so flavorful and I just really can't get over how good their salsa is. Luckily this place has two locations so I'm sure one of them is bound to be near you! Also, the interior is really cool and has some great murals which is always fun to see.
705 W Camelback Rd, Phoenix, AZ 85013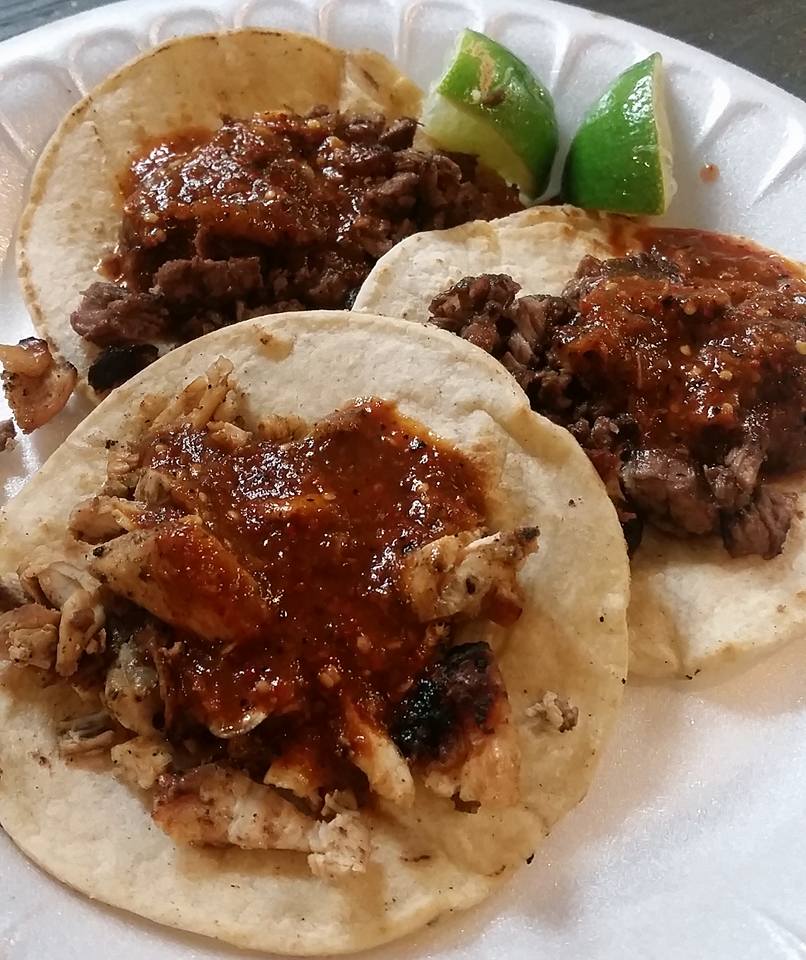 Instagram: @enthusiasticaboutlife
If you are looking for a late night taco spot…then stop your search. Taqueria Los Yaquis is the place to go for late night tacos after a night of partying (they are open from 8pm-2am!). There is absolutely no need for an instagram filter for these phenomenal tacos from Taqueria Los Yaquis in downtown Phoenix. I've gotten so many recommendations to try this place and it is definitely a top taco Tuesday spot. I had the classic carne asada and the pollo asado and both were super flavorful. Super cheap (every day) and delicious.
546 E Osborn Rd, Phoenix, AZ 85012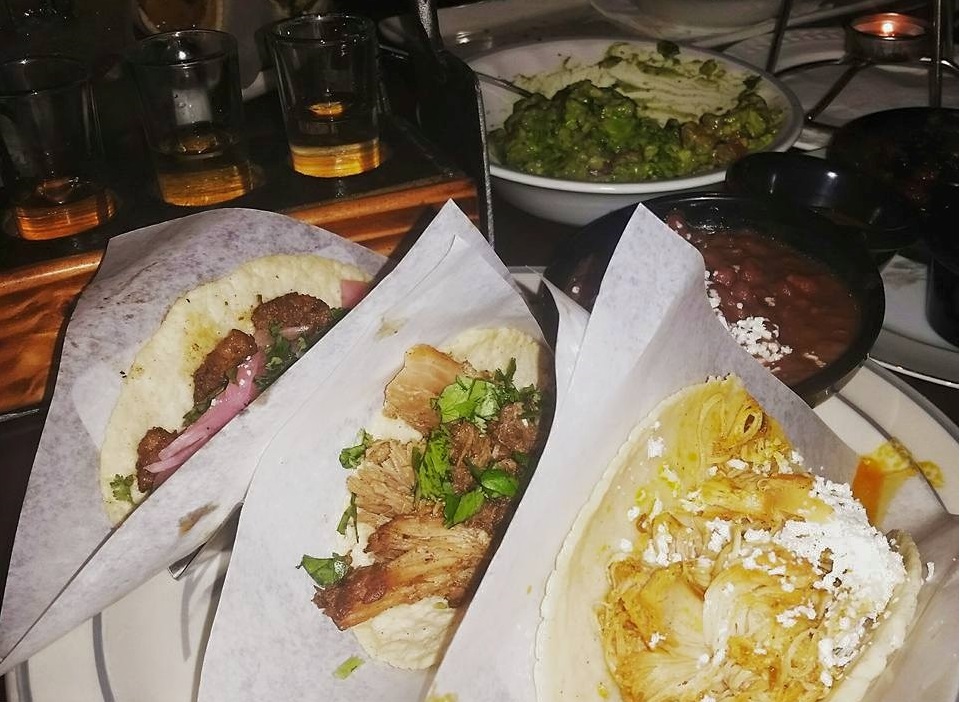 Instagram: @enthusiasticaboutlife
Now, if you are trying to party for Cinco de Mayo and you want to sort of be unique about your celebration I would recommend Taco Guild. I recommend Taco Guild to party because they have flights of Tequila. YES. You read that right. FLIGHTS OF TEQUILA. I tried it during the week and let me tell you that I should have waited for the weekend to try that flight of Tequila haha. Taco Guild can also be your taco spot if you like being unique because this place is super unique. The restaurant used to actually be a church! And now they sell tacos, can't get much more unique than that. The interior is beautiful and the food totally matches the beauty. I had the chicken, al pastor, and the pork adovada tacos and they were PHENOMENAL.
---
I do have to say that all of these places are DELICIOUS and I recommend all of them. However, I only wanted to list 5 and it was SOO difficult to narrow down the list. I recognize that not everyone has my taste buds so I encourage you to go to all of them. Maybe go taco-hopping and then let me know your favorite! I've tried a ton of taco places and you can find all of them on the Food Bucket List if you want more options! If you need more places check out 2017's list here
Let me know what you all think! Happy Cinco de Mayo mi gente! 🙂
You can read more blogs on 'Things To Do' here!
-Maira
Please follow and like us: