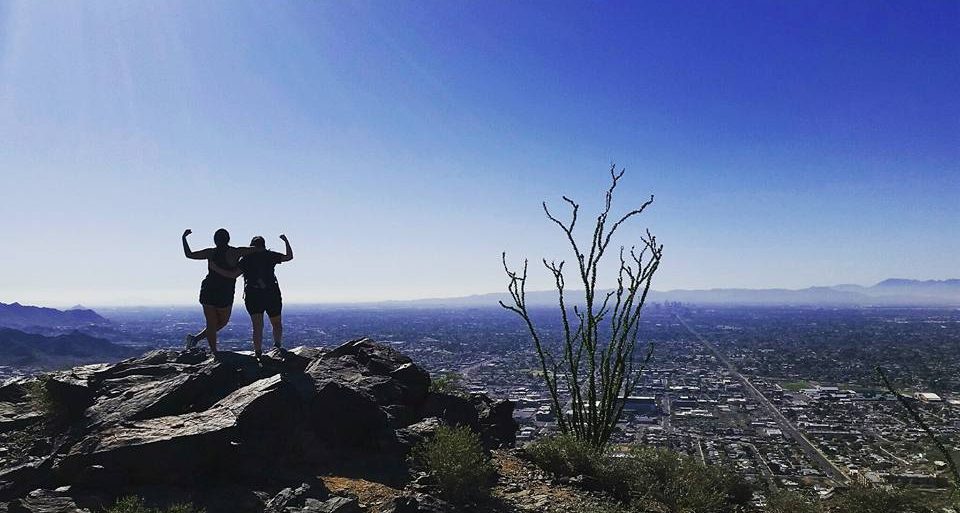 When you think of Phoenix, I really hope that hiking comes immediately to mind because that is one of my favorite activities to do in my city. There are so many hikes to choose from depending on what difficulty level you want as well as what are you are looking to hike in. My favorite everyday mountains to hike are South Mountain and North Mountain, but there's plenty of other hikes that I always love to recommend!
Enjoy these hikes in order of popularity and feel free to comment below if I'm missing your favorite Phoenix hike. Happy hiking!
Camelback Mountain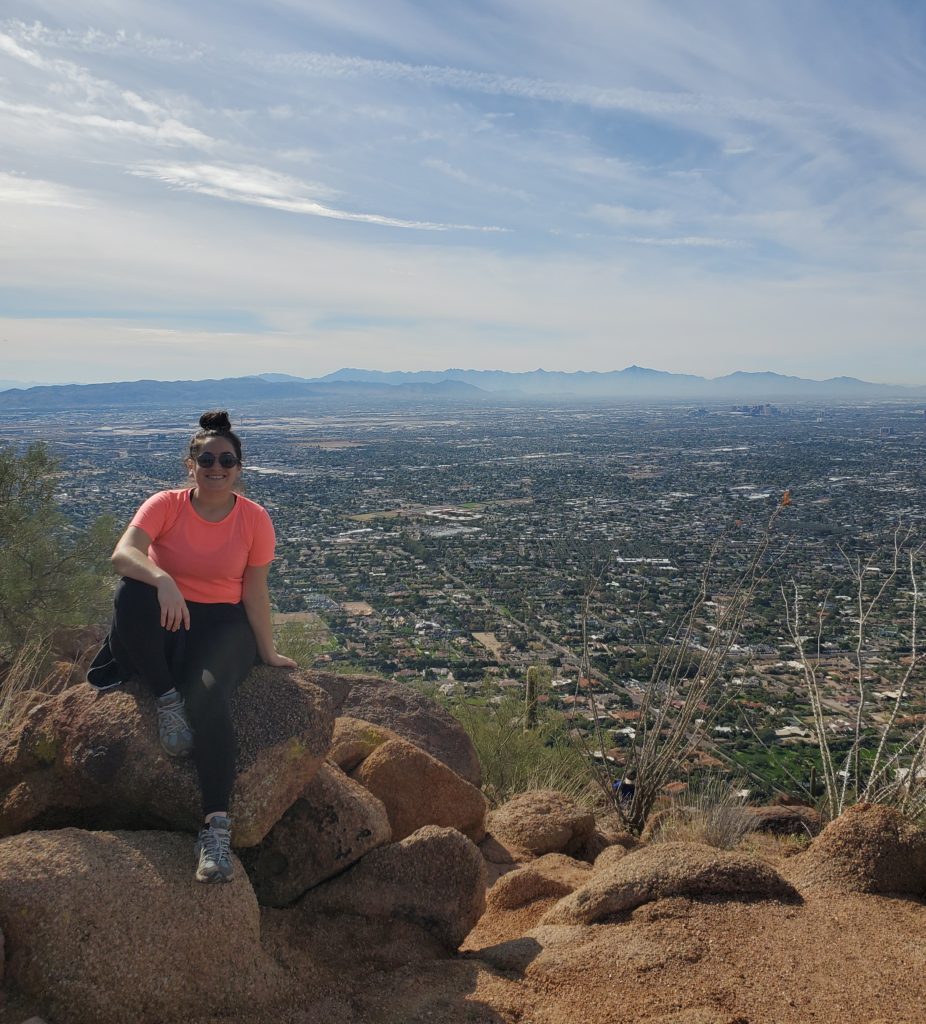 Camelback Mountain is for sure the BUSIEST and most popular mountain in Phoenix. Why is it so popular? It's popular because it is home to two of the most difficult trails in the valley: Echo Trail (1.2 miles out and back) and Cholla Trail (1.5 miles out and back). Cholla Trail is the 'easier' hike but only because it's a little longer and so you don't feel as much elevation gain as Echo but it's still really difficult! Both give you an incredible workout but only one really tests your mental grit. Echo Trail has you almost rock climbing and holding on to handrails to get yourself up.
Piestewa Peak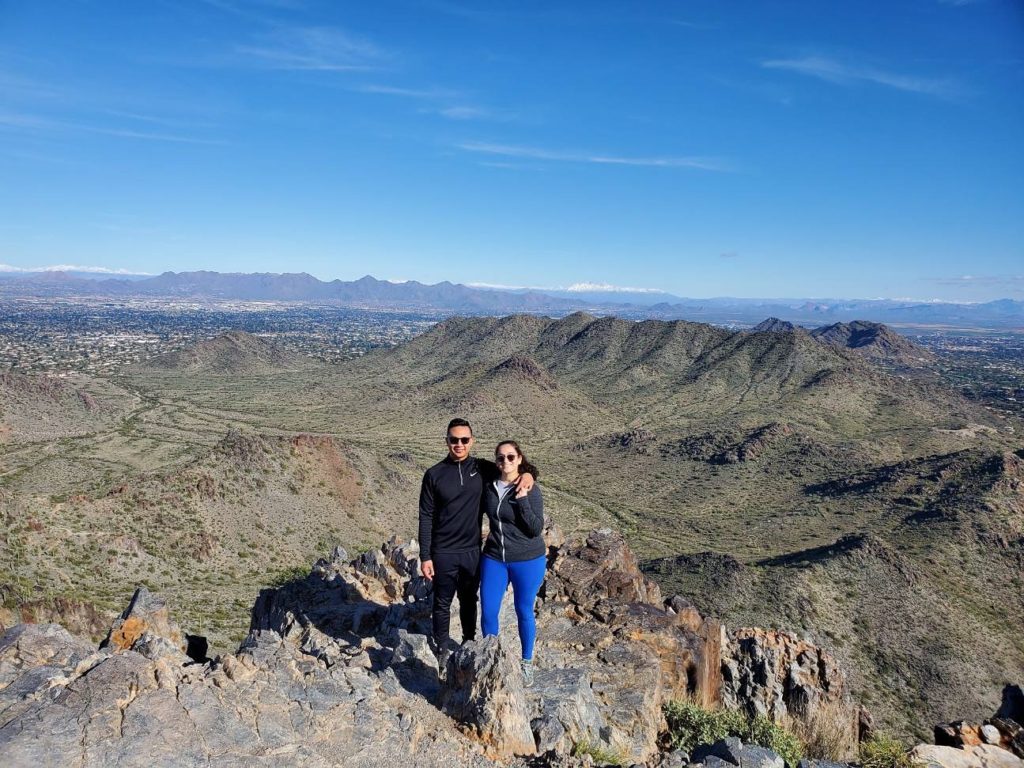 Piestewa Peak has one of my favorite hikes to really get an amazing work out in: Summit Trail which is referred with love as 'Nature's Stairmaster'. It is 2.2. miles out and back trail that is very popular. You gain about 1,150 feet of elevation so be prepared for that! I recommend taking a snack to enjoy at the top. Check out more photos to inspire you to hike here!
South Mountain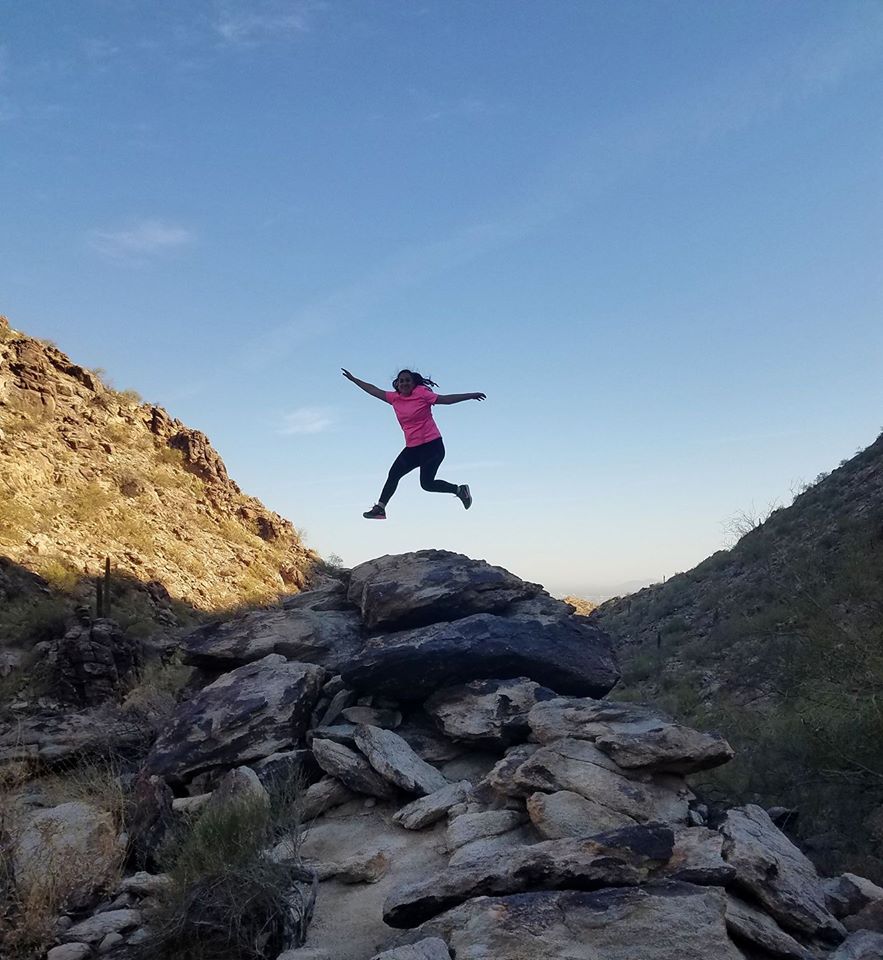 One of my favorite mountains is South Mountain, because of how close it is to my house and because of the diversity of the trails that this mountain offers. There are so many trails but my favorites are Mormon Loop to Fat Man's Pass (3.8 miles roundtrip) and Ma Ha Tauk Trail on 19th Ave (1.5 miles up and down). Check out 10 of my favorite photos to inspire you to hike this epic mountain!
North Mountain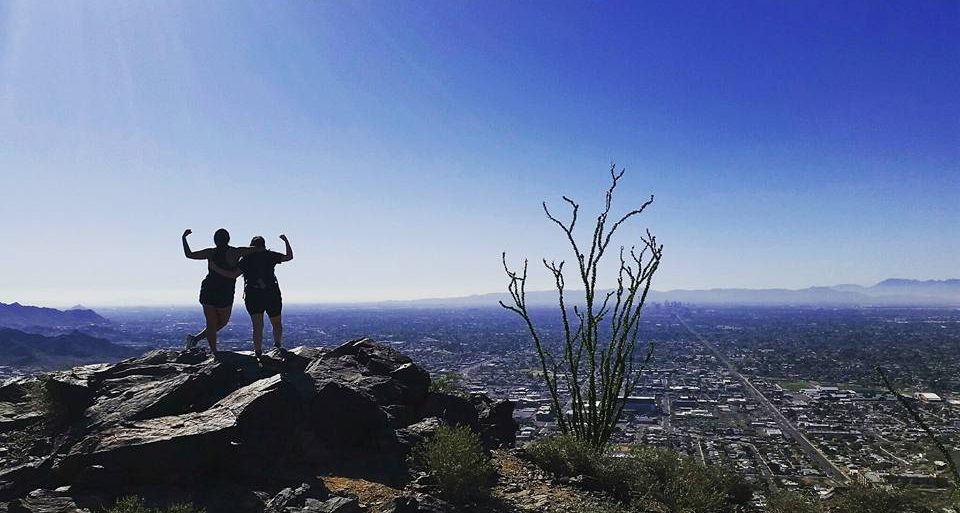 I love this mountain because it's never too crowded, there are easy AND difficult trails, and the views are incredible. National Trail (1.7 miles) at North Mountain is a more difficult hike but it is a great workout and you feel so close to the clouds! Check out 7 photos to inspire you to hike North Mountain here!
Shaw Butte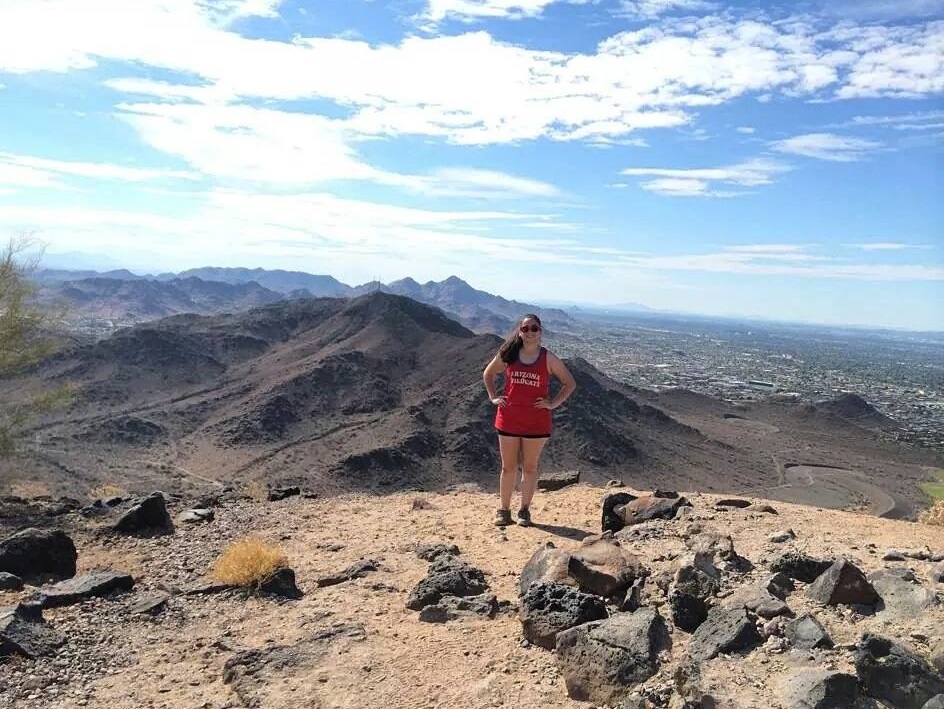 Shaw Butte Loop (4.5 miles) is such a great hike with beautiful views and I could definitely feel the workout. I had to stop and rest a few times just because the hike is SO STEEP. Probably one of the steepest hikes I've done (I think it may even be steeper than Tumamoc Hill in Tucson which I hiked in my Graduation Bucket List).
Deem Hills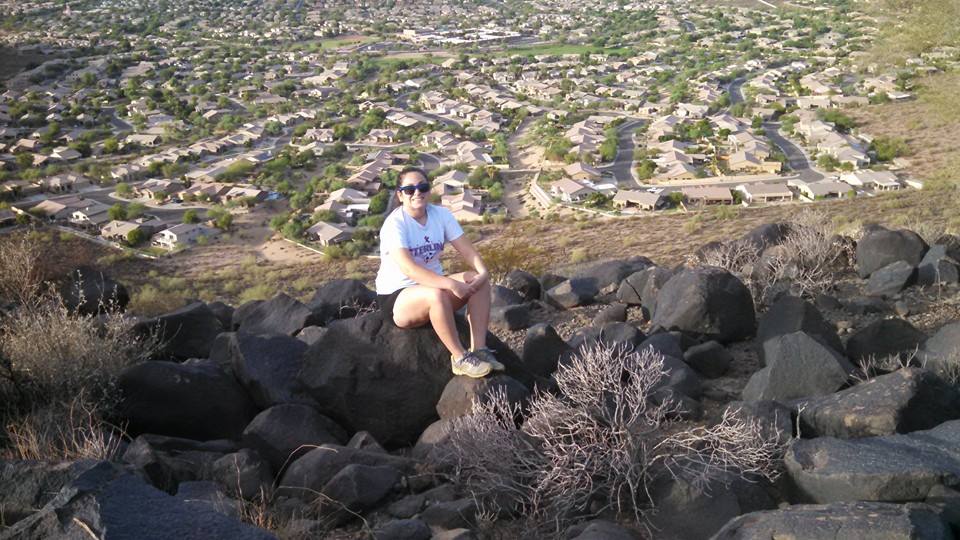 Palisade Trail (3.4 miles) in Northern Phoenix is a beautiful hike in North Phoenix that is pretty easy. The darker rocks are also a nice change from typical Phoenix hiking scenery.
Lookout Mountain Preserve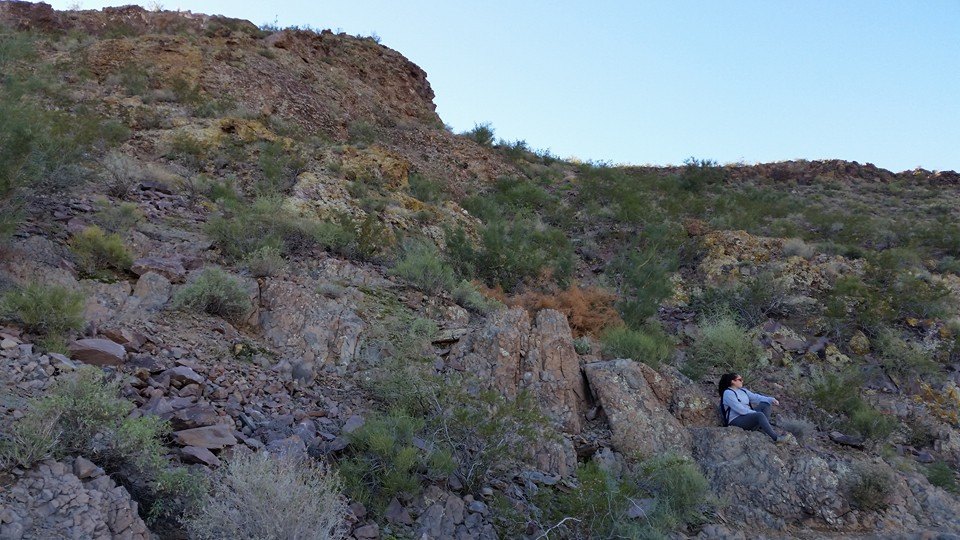 Lookout Mountain Preserve is a very underrated (and semi-unknown) park. When my friend Jose and I went, we literally saw no other hikers but that doesn't mean that this hike is boring. The summit trail is 0.9 miles and is a pretty steep hike with a ton of beautiful scenery. I recommend this hike if you are looking for a solitary hike that will give you a great workout. When we hiked this mountain, we did the Summit and Circumference trails.
Phoenix Sonoran Desert Preserve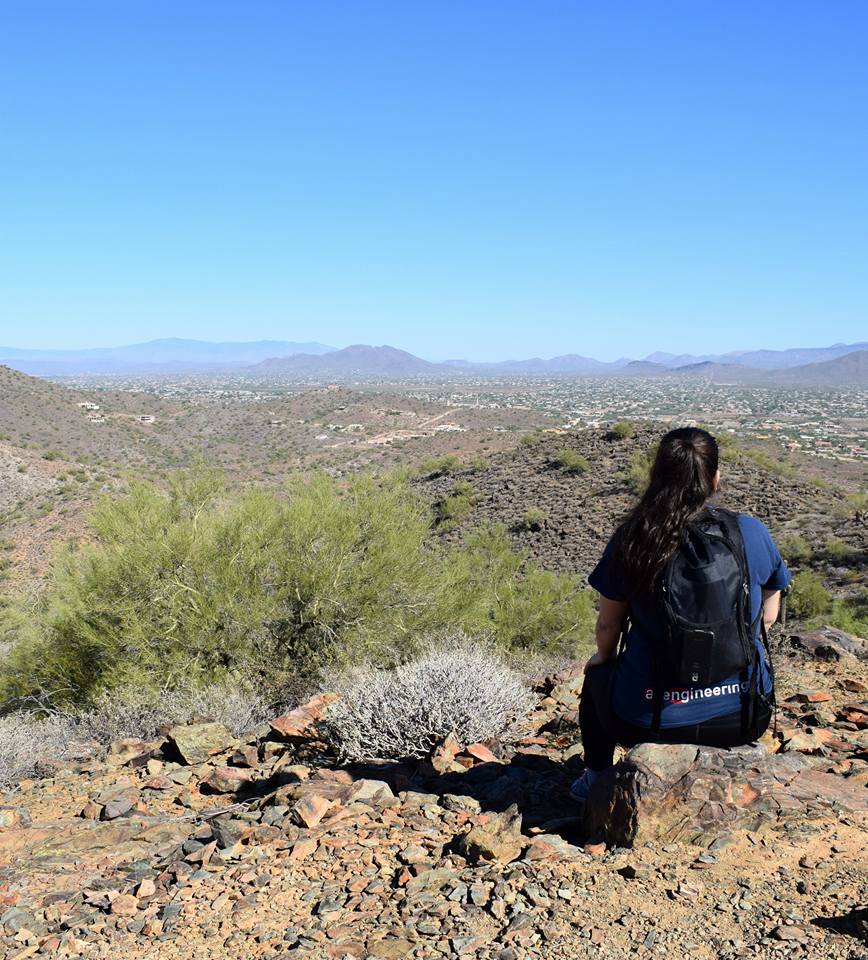 Apache Wash Trail in the Phoenix Sonoran Desert Preserve is one of my favorite trails in North Phoenix. It's not super easy, but not super difficult either and you get beautiful views. It's about 7.4 miles but you can choose to turn around whenever you'd like. It's also far enough away (without it being ridiculously far away) that you feel very in tune with nature.
---
Feel free to check out the entire catalog of my Hiking Bucket List for category inspiration and email me or comment below asking me for more hiking recommendations as I aim to please!
I hope you all enjoyed the list! Stay tuned for the Ultimate Phoenix Bucket List for other ideas of what to do in this beautiful city! Feel free to check out the Ultimate Phoenix Food and Drink Bucket List.
Thank you all for reading, and stay enthusiastic!
Feel free to follow the adventure on social media
Facebook / Instagram / Twitter / Youtube
-Maira
Please follow and like us: