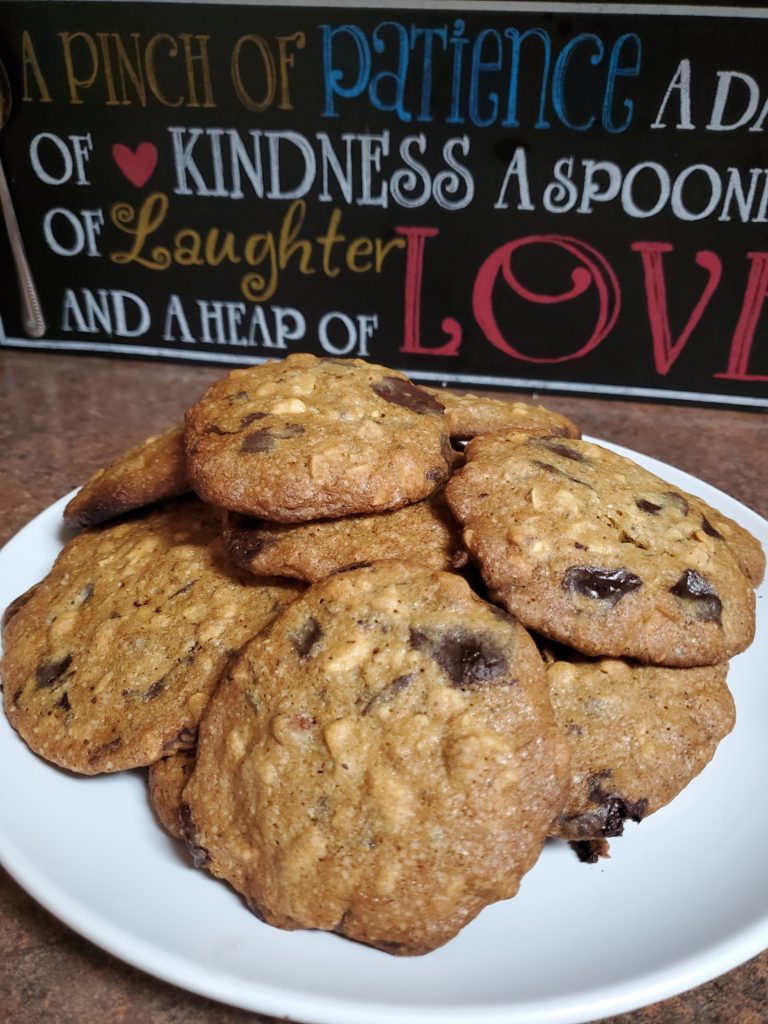 I hope you are all staying safe in this unprecedented time of COVID-19. I've been quarantined at home and with all of this extra time, I've decided to build some skills in the kitchen. The first few weeks of quarantine, I did what many people did: bake banana bread. But one can only make so much banana bread before you crave something else.
My boyfriend and I decided to invest in some new pots, pans, and kitchen tools and we have now successfully crossed off many dishes from our Quarantine Cooking Bucket List!
I have linked all of the recipes to hopefully inspire you to join us in this cooking adventure! I will be updating this article as I keep trying new recipes. Dishes are posted in order of simplicity, enjoy!
Tortillas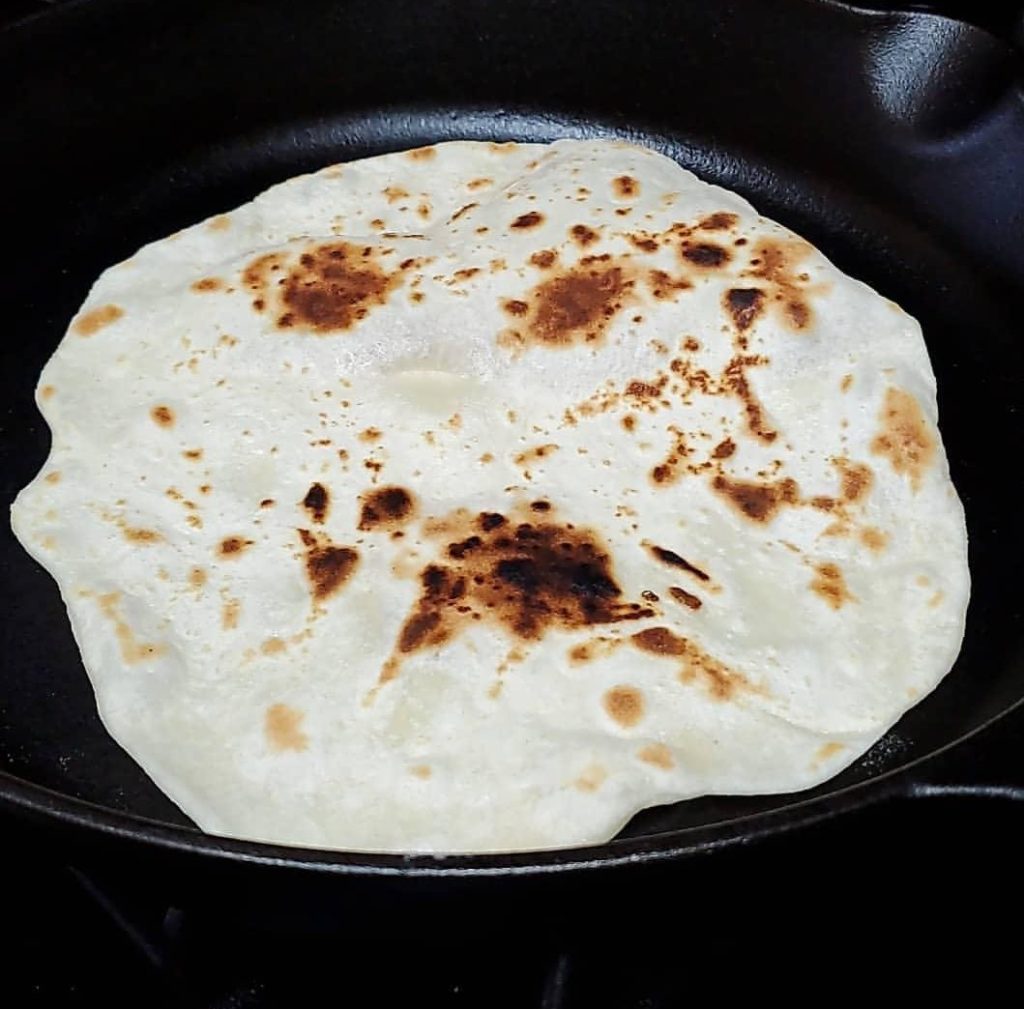 Growing up my mom made tortillas by hand almost every day and it was always such a mission, but totally worth it because they were DELICIOUS. I found this recipe that makes homemade tortillas super easy if you have a food processor!
Chocolate Nut Granola Bars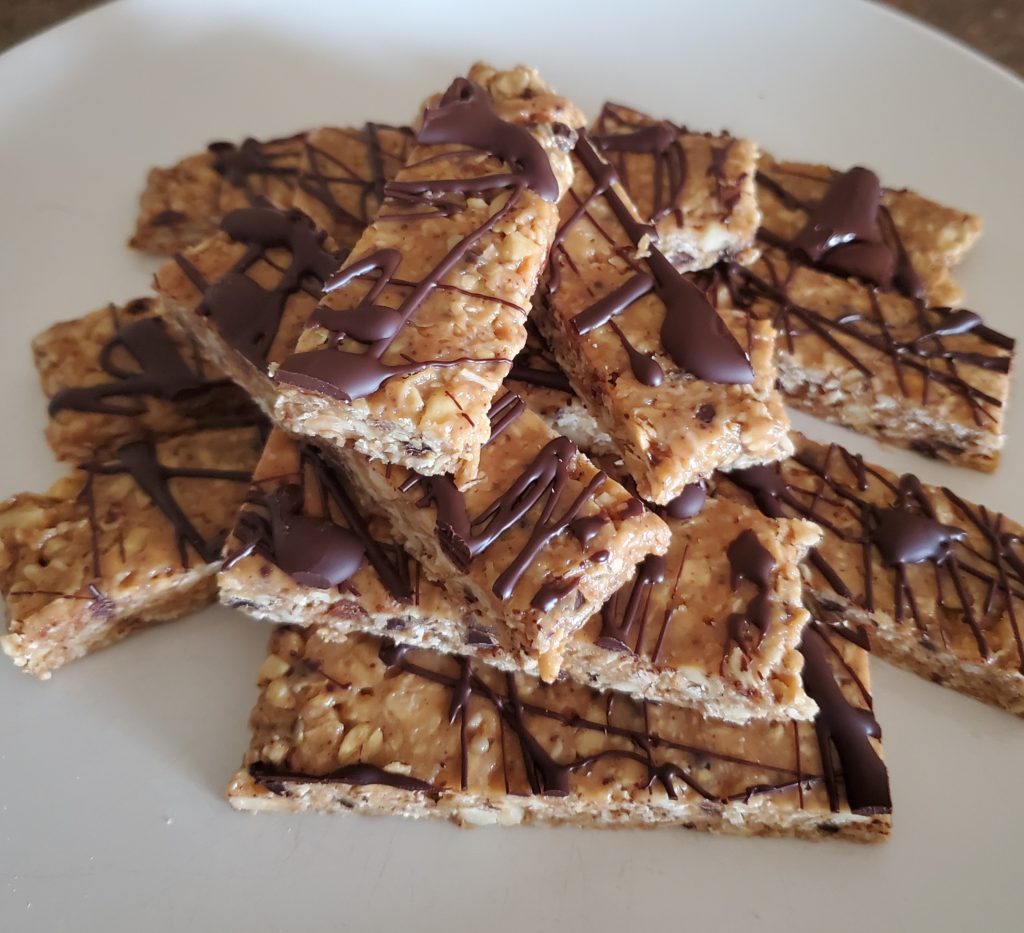 During quarantine, I had been spending a ton of time baking and eating delicious (unhealthy) treats, so I decided to make a healthy-ish granola bar and ended up making these. Super easy, no bake and tasty. I used this recipe and the only mix-ins I used were chocolate chunks, peanuts, almonds and cashews.
Chocolate Chunk Banana Bread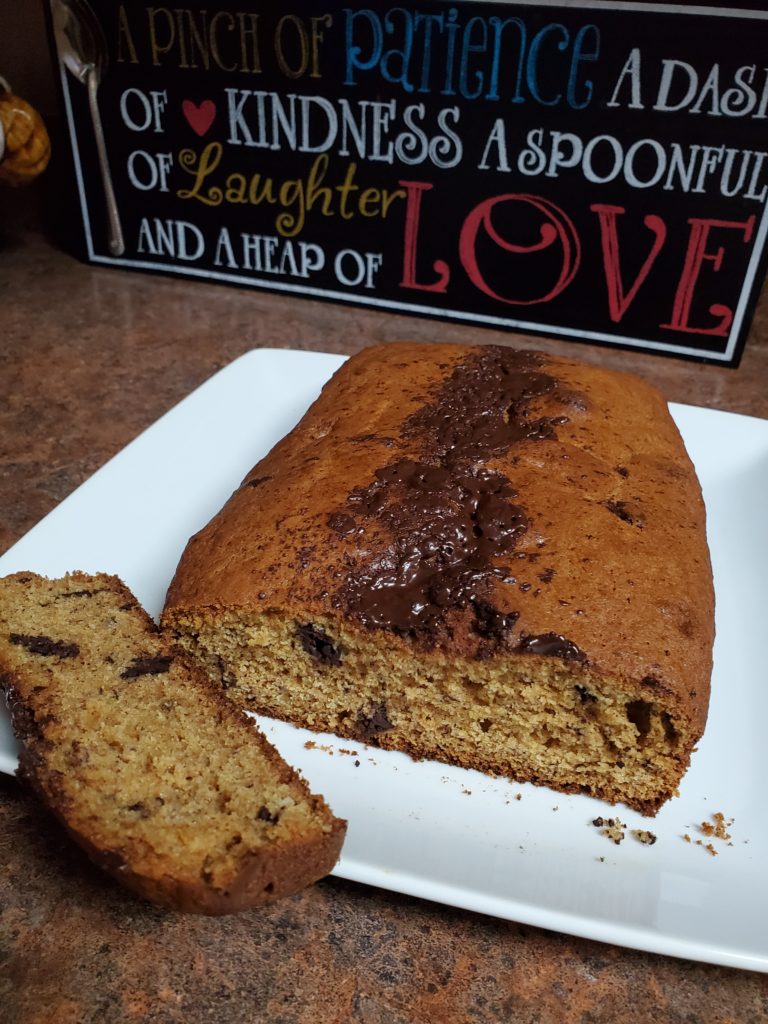 I am the biggest fan of banana bread because it's delicious, easy to make, and semi-healthy because it has fruit 😉
I used this recipe and instead of chocolate chips, I used chocolate chunks!
Lemon Blueberry Muffins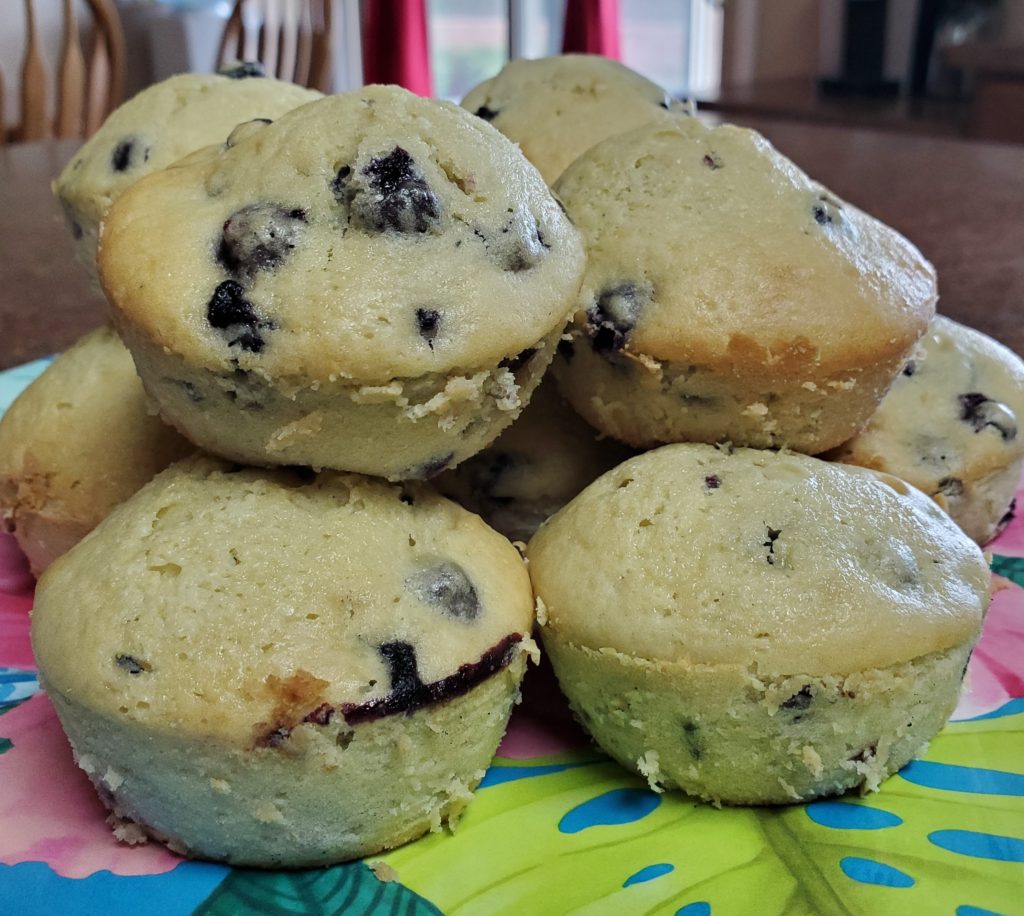 I love muffins and I had a ton of frozen blueberries so I google 'blueberry muffin recipes' and found this awesome recipe. I used lemon oil instead of regular oil because I've always loved the combination of lemon and blueberries.
Pineapple Brown Sugar Muffins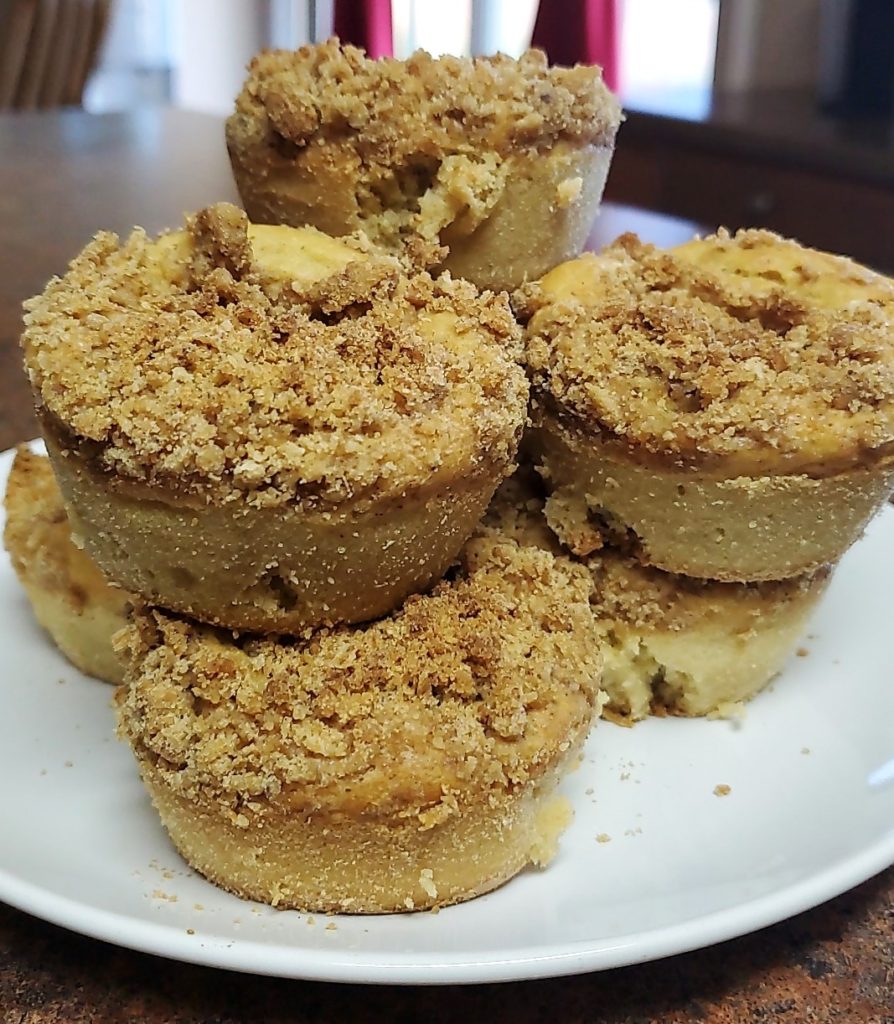 I had a lot of pineapple juice leftover from another recipe and decided to make pineapple brown sugar muffins and they were delightful! I used pure pineapple juice but some of the comments mention that adding pineapple might improve the recipe so I will try that next time.
Oatmeal Raisin Cookies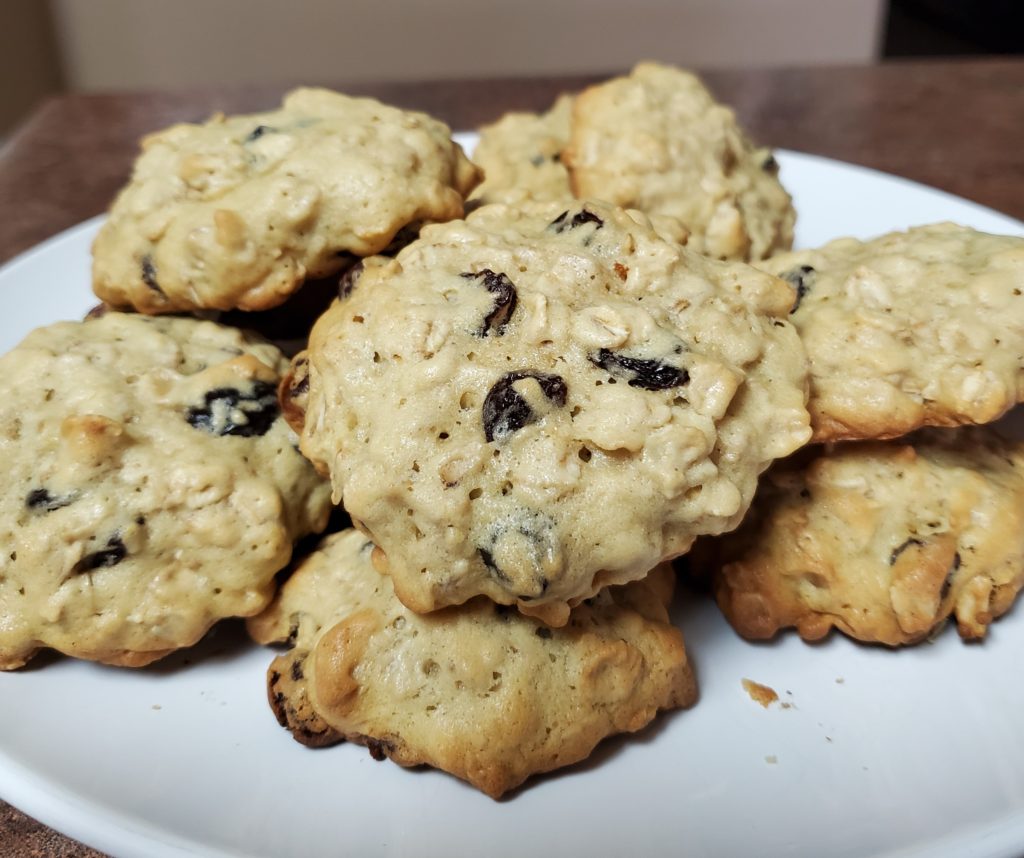 Now, I'm the first to admit that oatmeal raisin cookies are my least favorite cookies…but since I ended up eating all of the m&ms and nuts from my boyfriend's trail mix and left him with a bunch of raisins, I figured I'd make it up to him and use those raisins for something good. I used this recipe and y'all, I have been converted. These cookies are DELICIOUS and I don't miss the chocolate chips at all! The only change I would make the next time I make these, is to add a tiny bit of cinnamon.
Chocolate Chip Cookies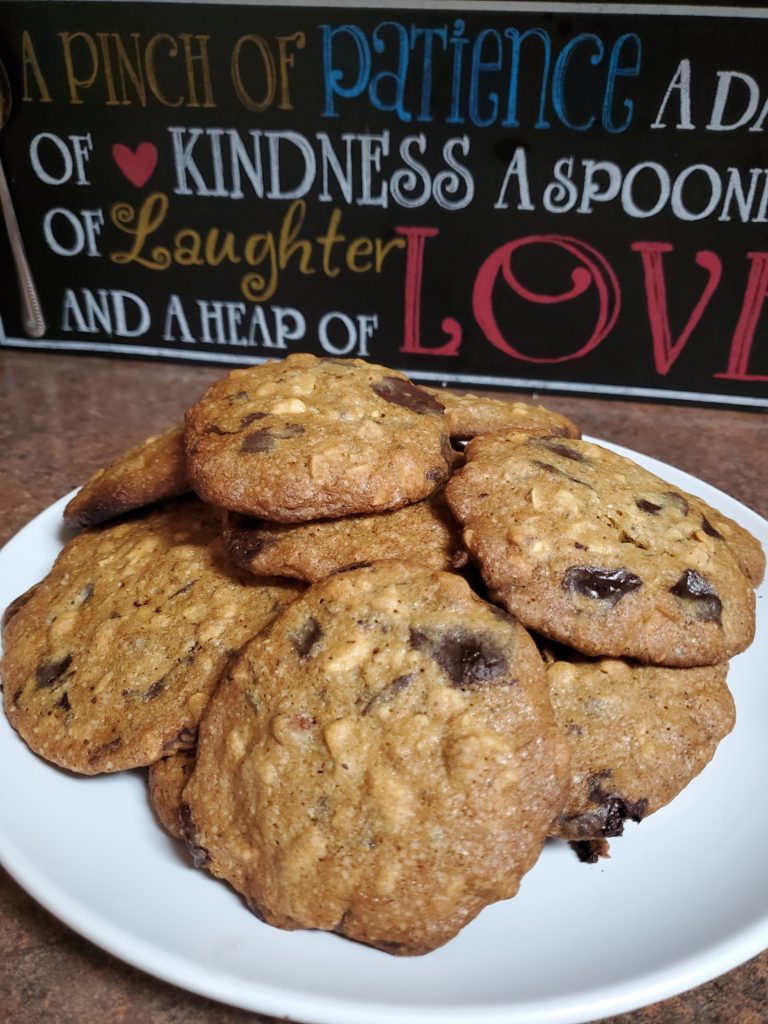 Those who travel and appreciate a delicious fresh made cookie from a hotel will recognize these. Doubletree by Hilton released their recipe for their famous cookies and I had to try it. Unfortunately, I didn't have any walnuts so I just used peanuts and almonds and they were still amazing. I love the texture of the cookie and they're so easy to eat!
M&M Cookies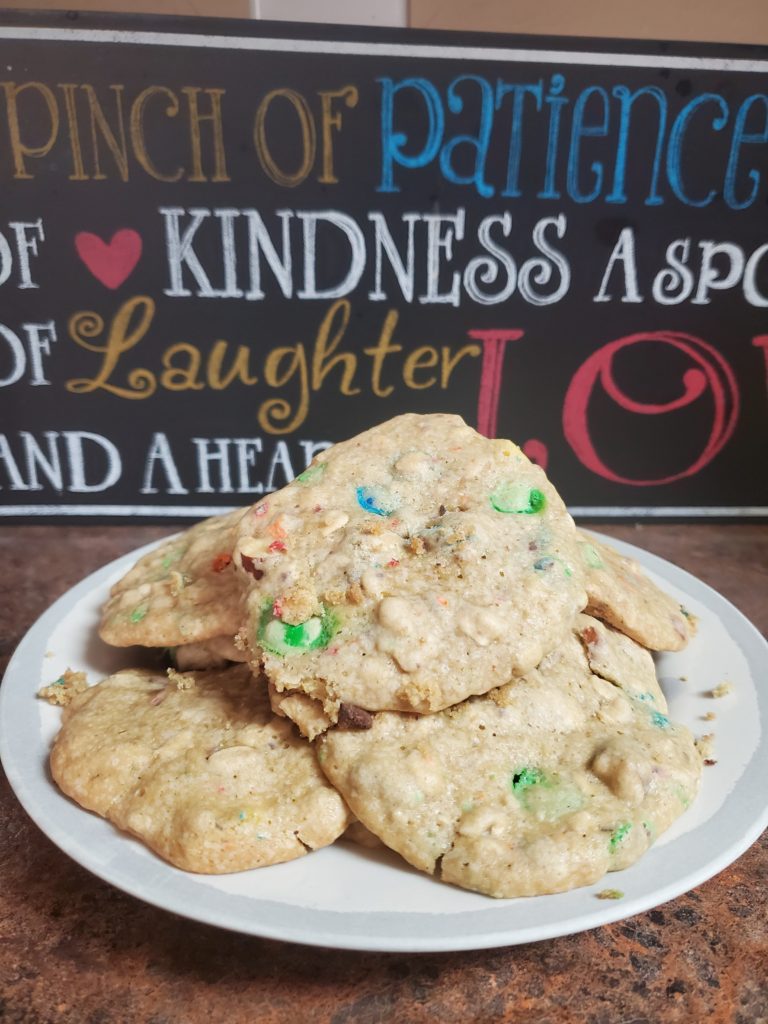 My boyfriend and I had a fun night where we got wine drunk and apparently made the Doubletree by Hilton cookie and added M&Ms. We are drunk geniuses because they are delicious! We just substituted m&ms and voila!
Chilaquiles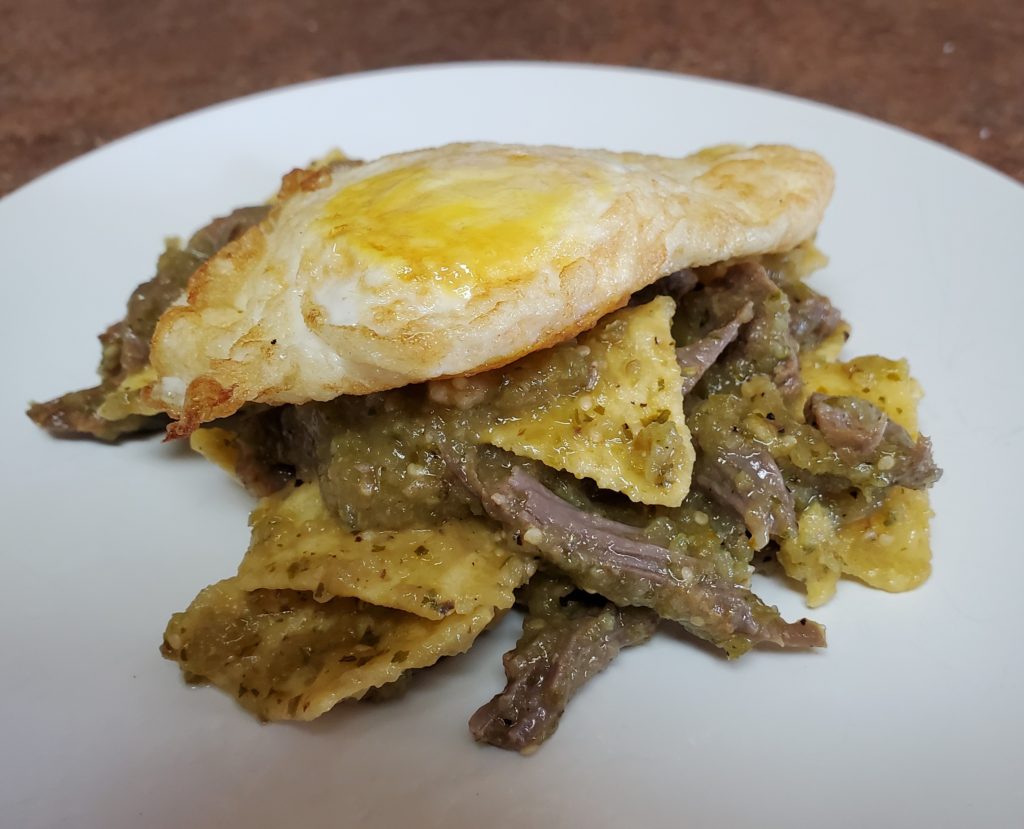 I love green salsa and one of my fave Mexican dishes is chilaquiles which is literally just fried tortilla chips drowned in your favorite salsa! I like to add meat and a fried egg on top to make it a heartier dish. I make my mom's green salsa which doesn't have specific measurements, you kind of taste your way through it but this recipe from my fave YouTube chef comes pretty close!
Honey Garlic Shrimp and Broccoli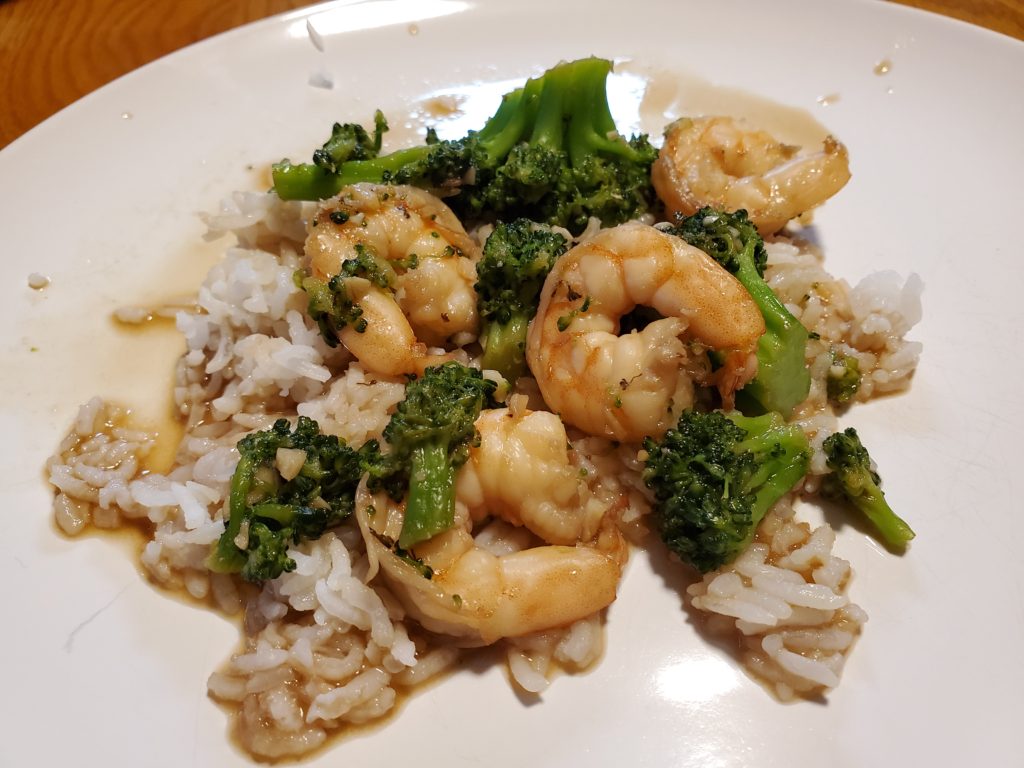 I love when my dishes have a hint of sweet and savory and this honey garlic shrimp and broccoli has it! My boyfriend used this recipe and whipped this up in no time.
Spicy Chicken & Shrimp Fried Rice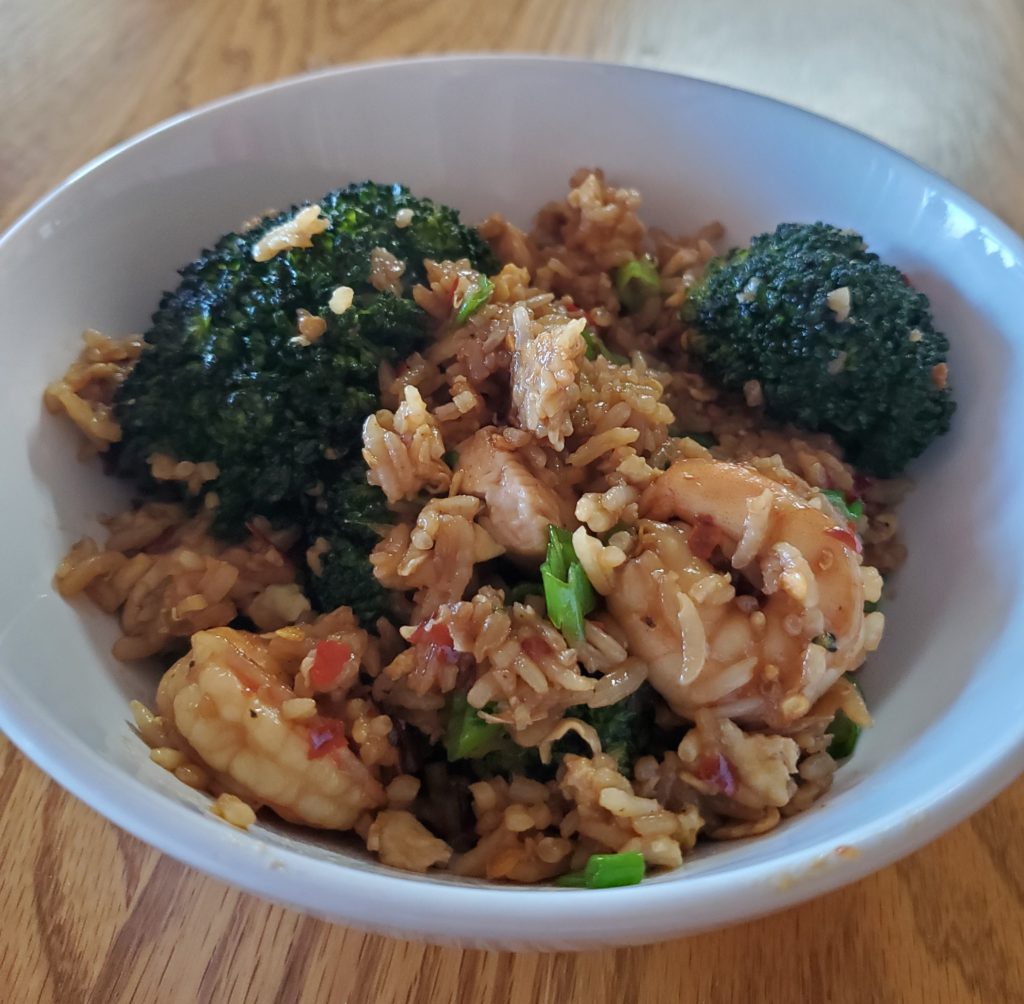 This was a recipe made up by my amazing boyfriend so if you want the recipe, just message me and I'll share! I love shrimp in my fried rice and having both shrimp and chicken just elevated this dish!
Garlic Butter Salmon
I love seafood, it makes me feel healthy when eating it even if it has a bit of butter. This garlic butter salmon is another one of my boyfriend's recipes so if you are interested, let me know and I can email it to you.
Barbacoa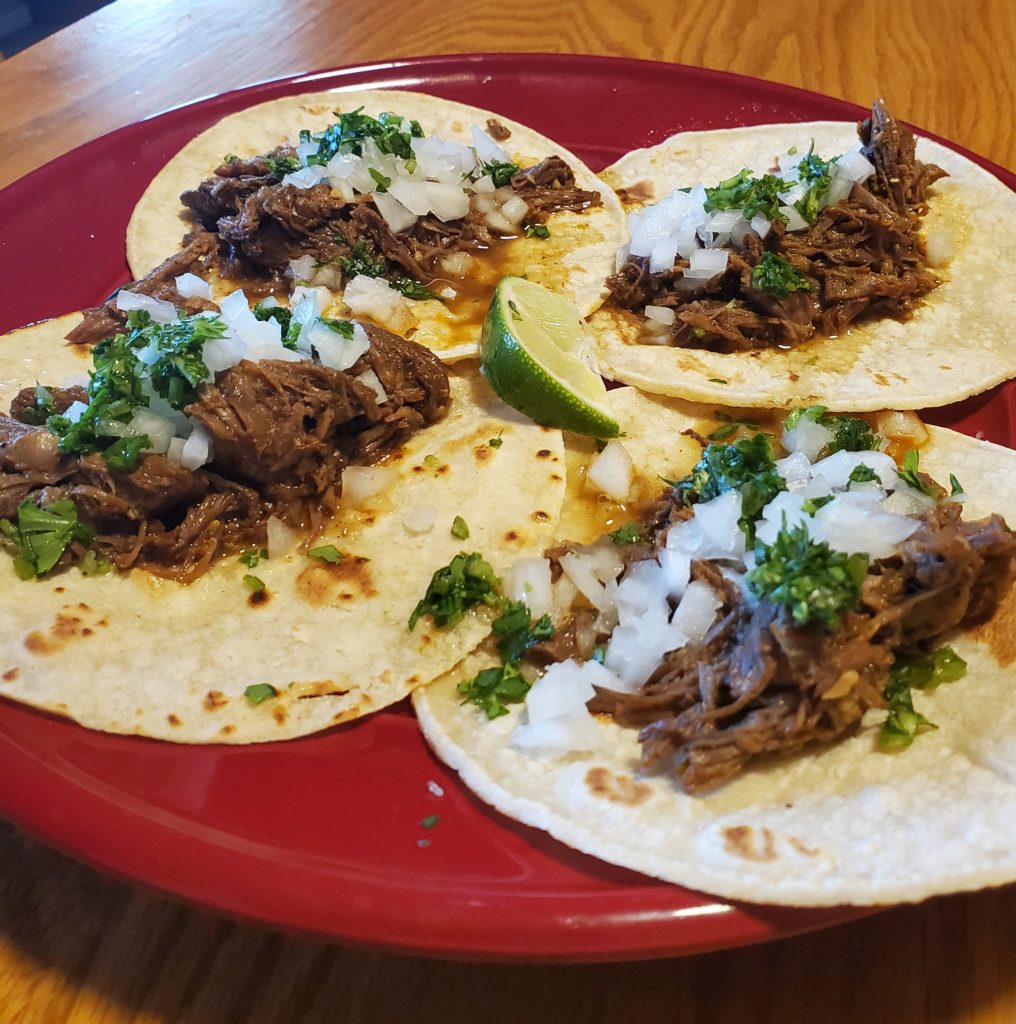 I was in the mood for barbacoa and my friend Jean had recently come out with an Instant Pot recipe, so I made it happen! This recipe is so easy, you literally throw everything in the pot and it's done in one hour! So delicious!
Vanilla Cake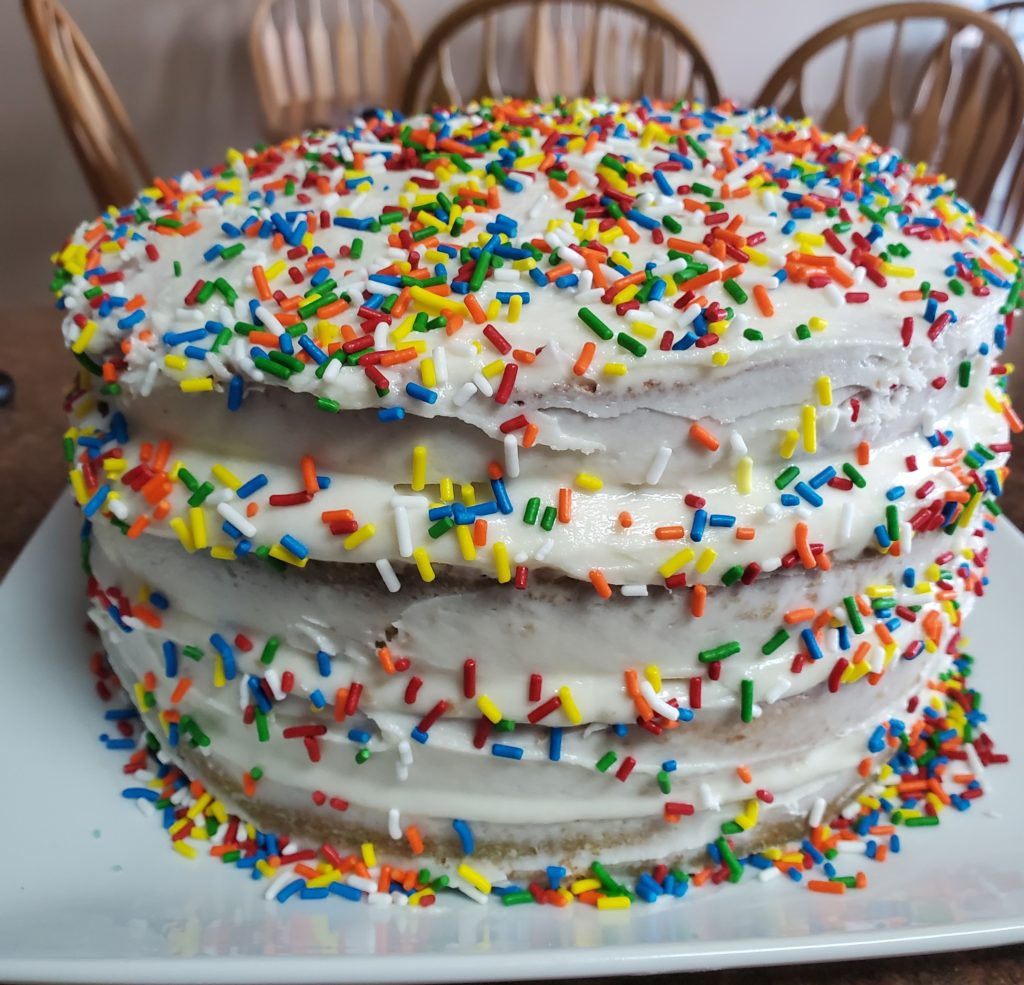 I love cake and I love birthdays and celebrations because there is almost always cake. I have stocked up my pantry and have everything to make vanilla cake and vanilla frosting. I used this recipe for the cake and this recipe for the homemade frosting! Adding sprinkle decorations is also a super easy way to make your cake look fancier than it is!
Al Pastor Tacos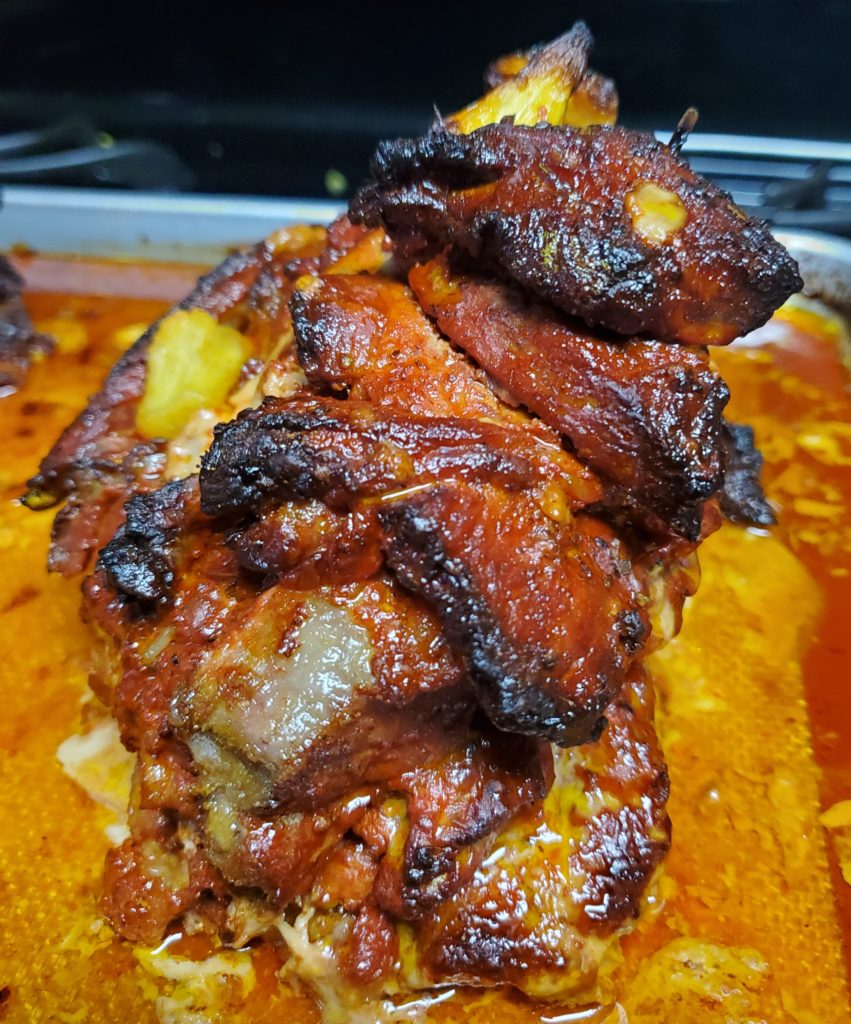 My favorite tacos are al pastor (marinated pork) because there is just so much flavor in every bite! I found this super easy recipe on Tasty and it's easy because instead of boiling the chiles and then blending them, all that is needed is powder and other spices. We did deviate a bit from the recipe by baking it for a little over three hours and it was delicious!
The next time we make this, we will be baking it even slower and longer, at a lower temperature.
Blueberry Bagels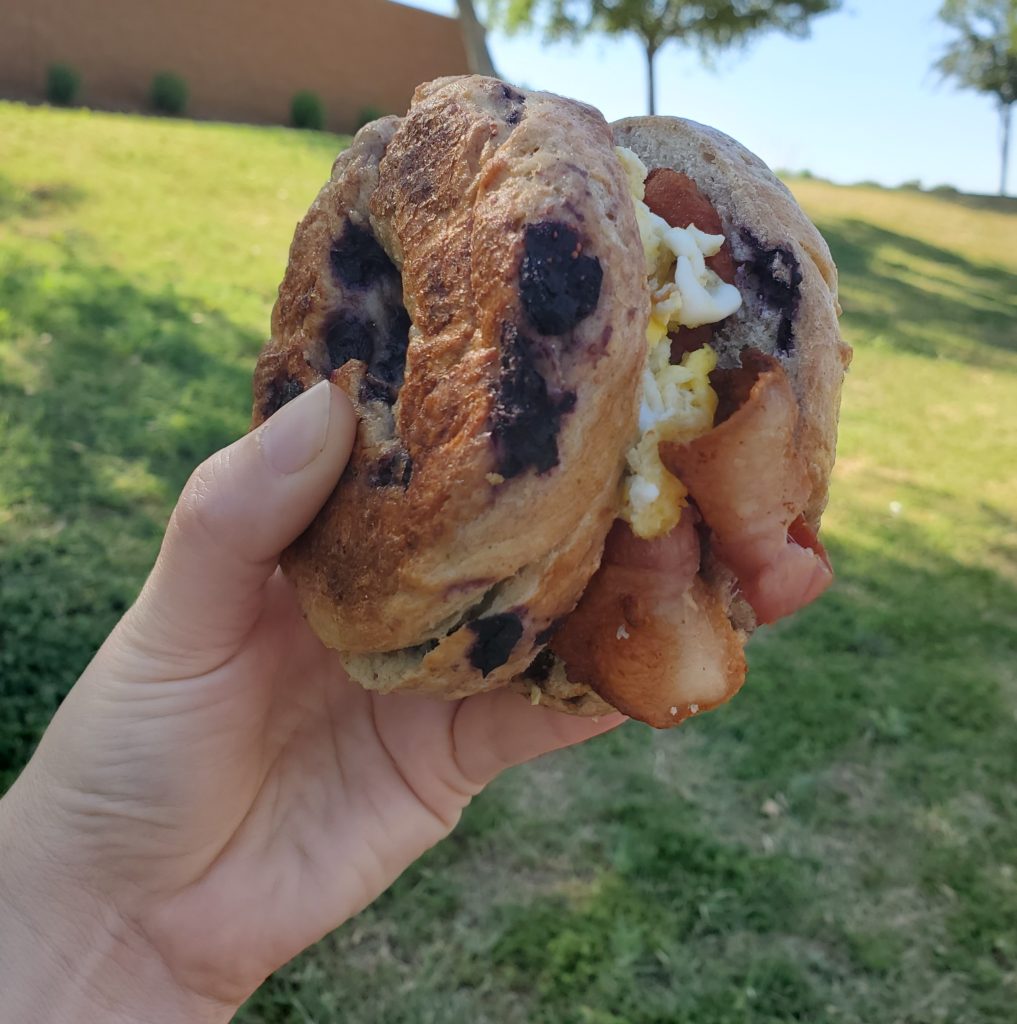 Blueberry bagels are my absolute favorite but I don't like the ones at the store…I'm bougie and like the ones from bagel shops. Since I had a lot of time, I decided to try making my own and they were amazing! Especially if you add bacon and eggs and go out on a picnic. I used this recipe.
Chicken Parmesan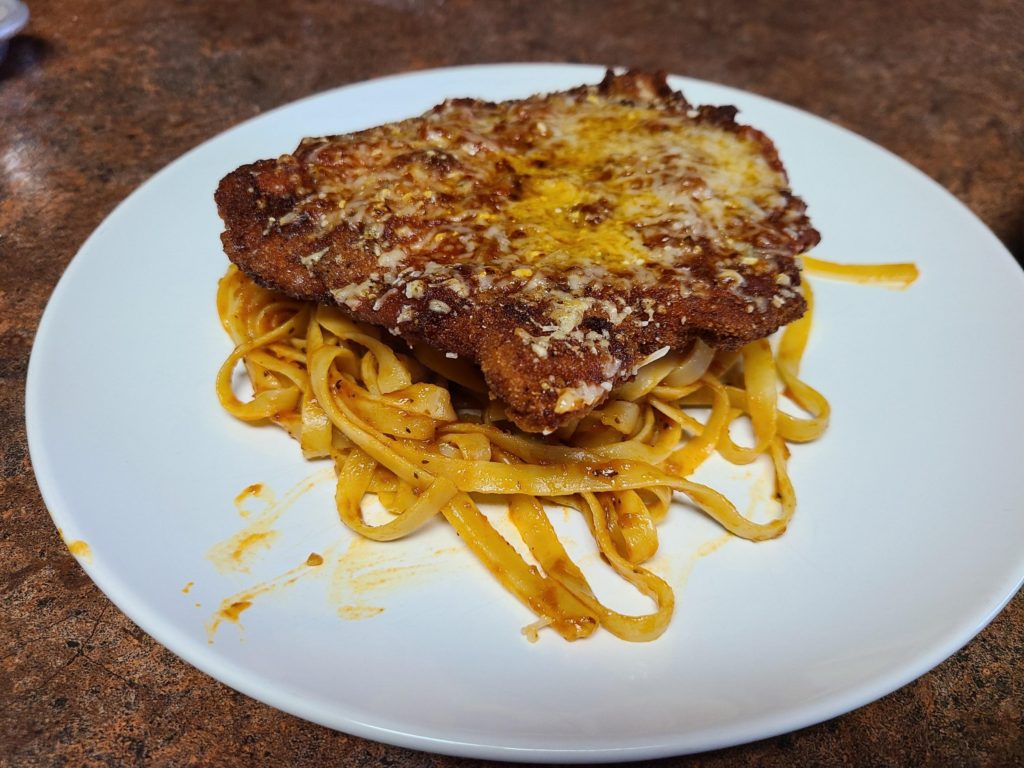 I LOVE PASTA. I love it because it's delicious and I love it because it gives you energy and makes you a better runner. Check out my carb loading article to learn more!
My two go-to carb loading dishes are chicken parm and bolognese and my amazing boyfriend learned how to make both of these dishes for me! The chicken parm recipe he used is from our favorite YouTube chef and y'all THE CHICKEN WAS AMAZING!!
Bolognese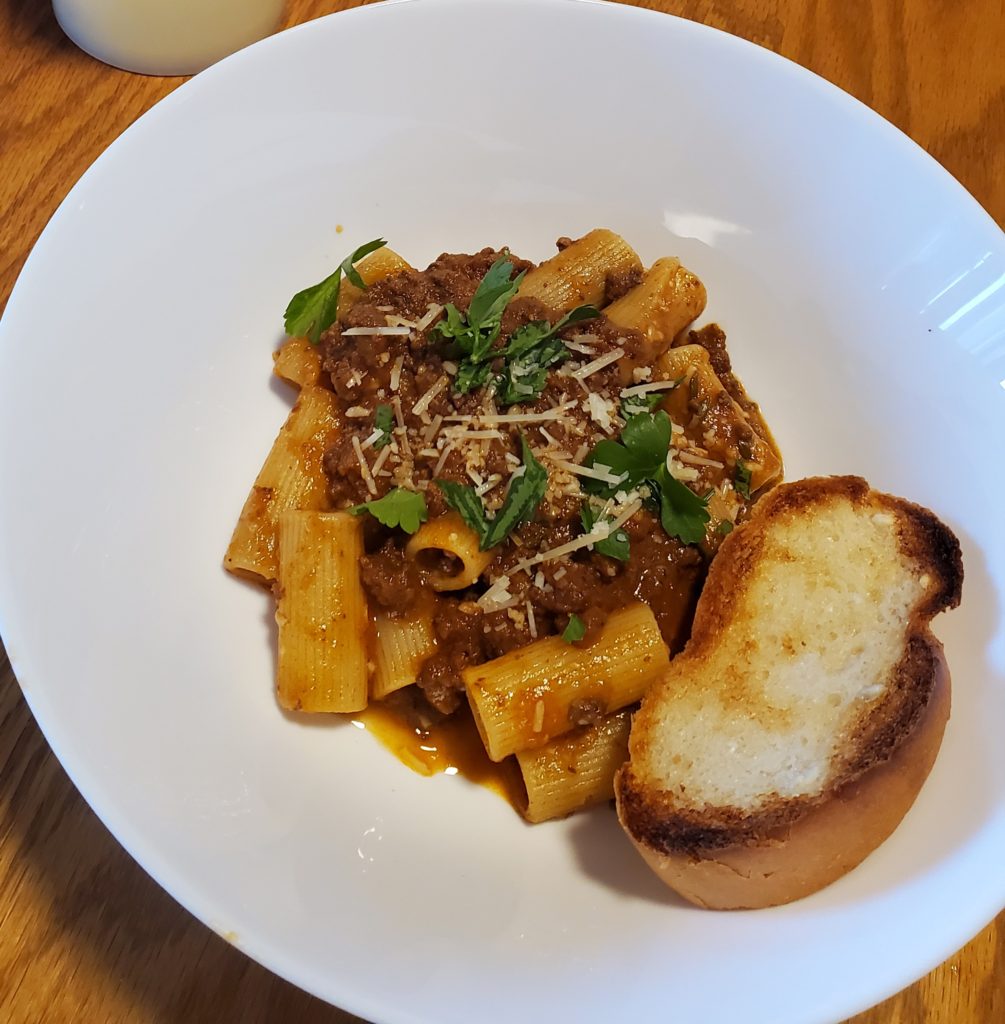 Bolognese is hands down my favorite Italian dish of all time. It's just so hearty and filling and after seeing how much love and care goes into this dish, I now appreciate it even more. This dish takes a total of about seven hours to complete but it is so worth it! My boyfriend used this recipe and I can't wait for him to make it again.
---
I hope you all enjoy the list! Let me know what recipes you are trying out and what you've all learned in the kitchen during this time.
Stay safe friends!
Feel free to follow the adventure on social media
Facebook / Instagram / Twitter / Youtube
-Maira
Please follow and like us: