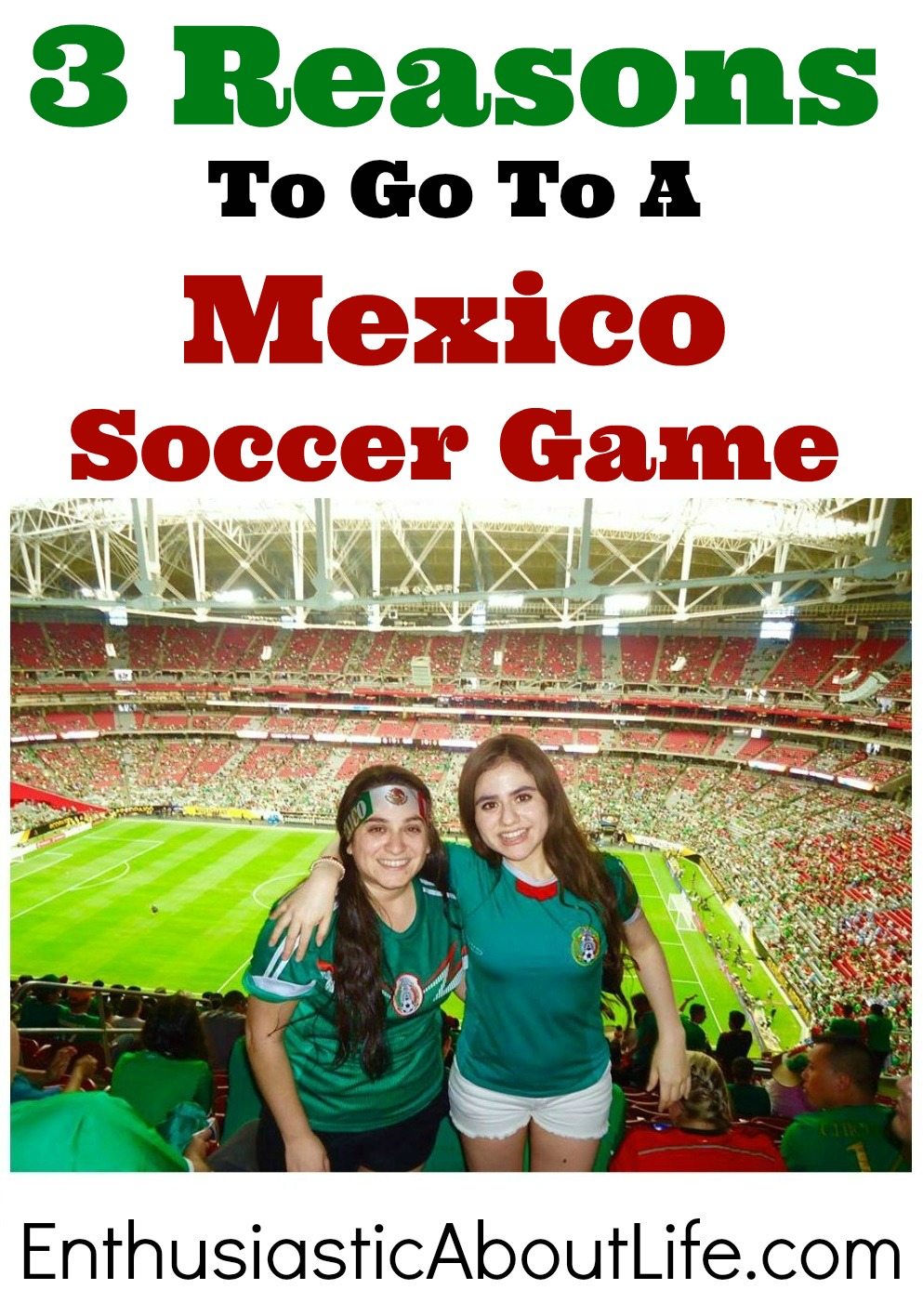 Last year, I crossed off bucket list item #17: watch a Mexico soccer game in person when I watched Mexico play against Guatemala in the 2015 CONCACAF Gold Cup (Copa Oro). I was really hoping to witness an epic Mexico goal that I had heard so much about, but unfortunately the game ended in a tie (0-0). This year, i came back to the Copa America Centenario (#Copa100) hoping to witness a goal. Little did I know, that I would witness THREE. If you've never been to a Mexico soccer game, you need to go. Honestly, you need to go to any big soccer game (it doesn't matter if your home country is playing, I believe everyone should go at least once in their lives). Check out the top three reasons to see a Mexico soccer game in person!
#1: THE ADRENALINE & THE PASSION

You need to experience the adrenaline, feel the passion, and recognize that you are a part of something bigger than yourself. Of course, the game is entertaining but what I love the most about soccer games is the camaraderie that develops as you watch the game. When your team scores, you hug people that you don't know, you get closer to your friends,and it feels like the game is the most important thing in your life.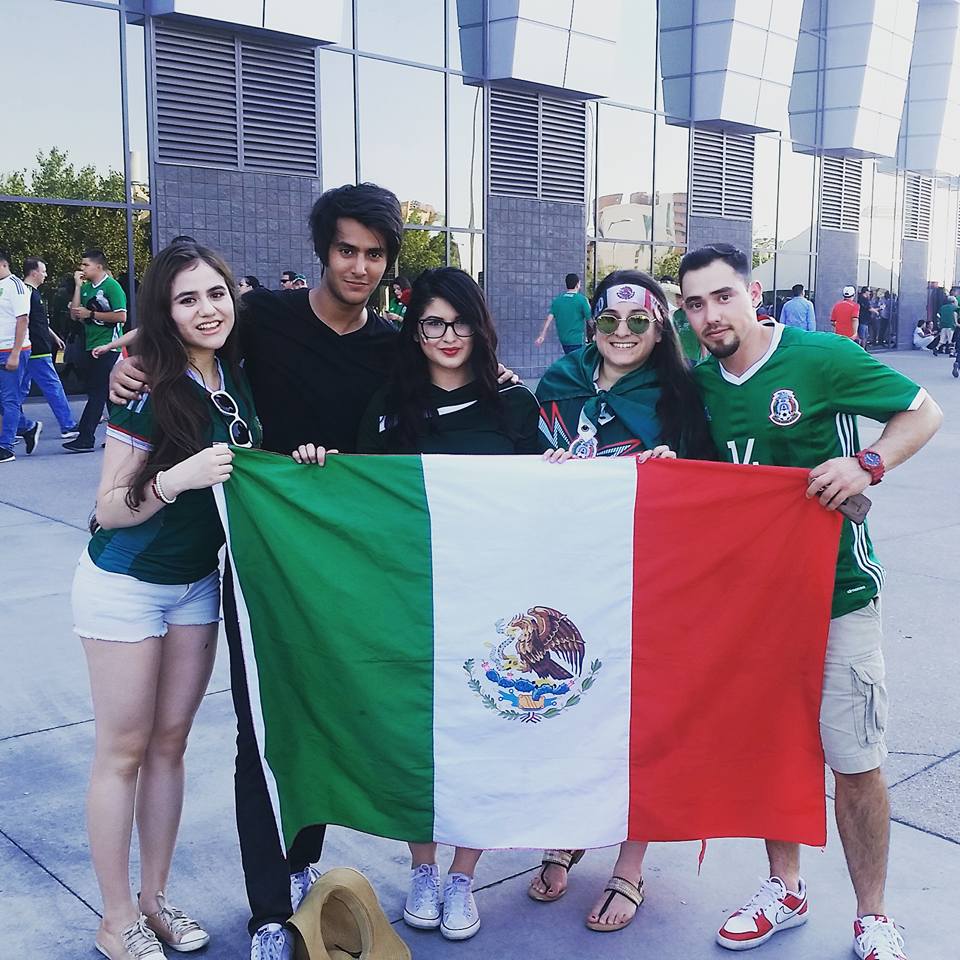 #2: SEEING GOALS LIVE IS SO MUCH BETTER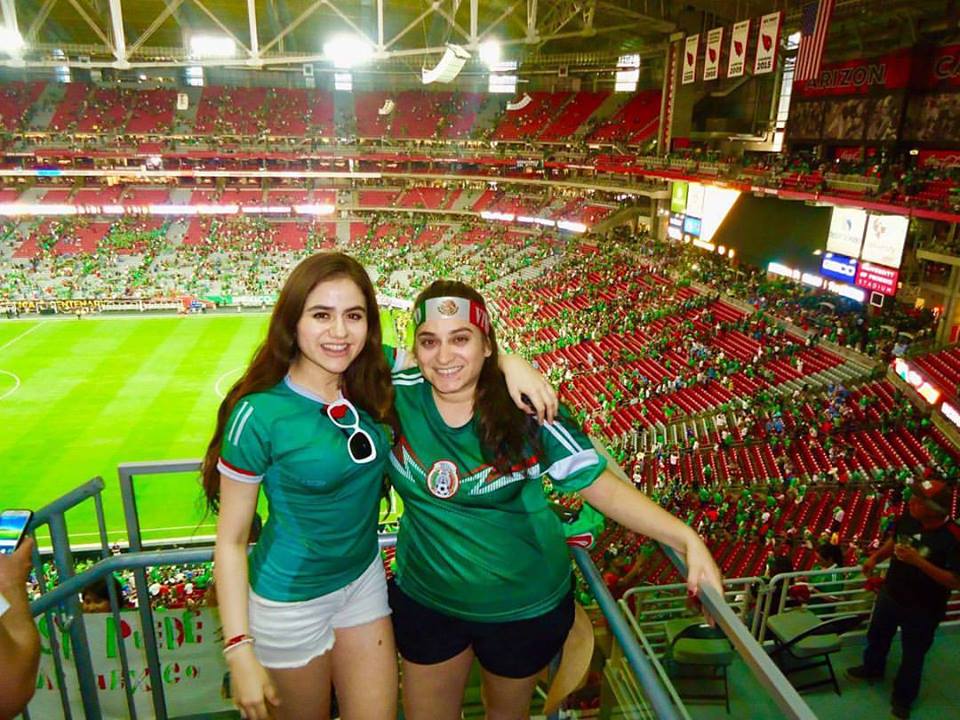 Four minutes into this game, and Mexico scored a goal!!! My friends and I went absolutely nuts. Witnessing a goal in person is like watching magic happen. You see it happen, and you almost don't believe it until someone hugs you. And the way that fans celebrate is just amazing. We jump and scream, phones fly out of pockets, sunglasses fall, sunglasses break. It's ridiculous but you don't care because your team just scored. I wasn't able to take a picture of our reactions after each goal (because my phone literally flew out of my hand) but maybe next year I'll just strap my go-pro to my head. Oh and if you don't believe me when I say that sunglasses break…just check out my friend's sunglasses in the picture (LOL). They broke and we had no idea until we saw this picture! We were just that invested in the game. It gets intense, y'all.
#3: THE 'OTHER' STUFF IS ALMOST A LITTLE MORE FUN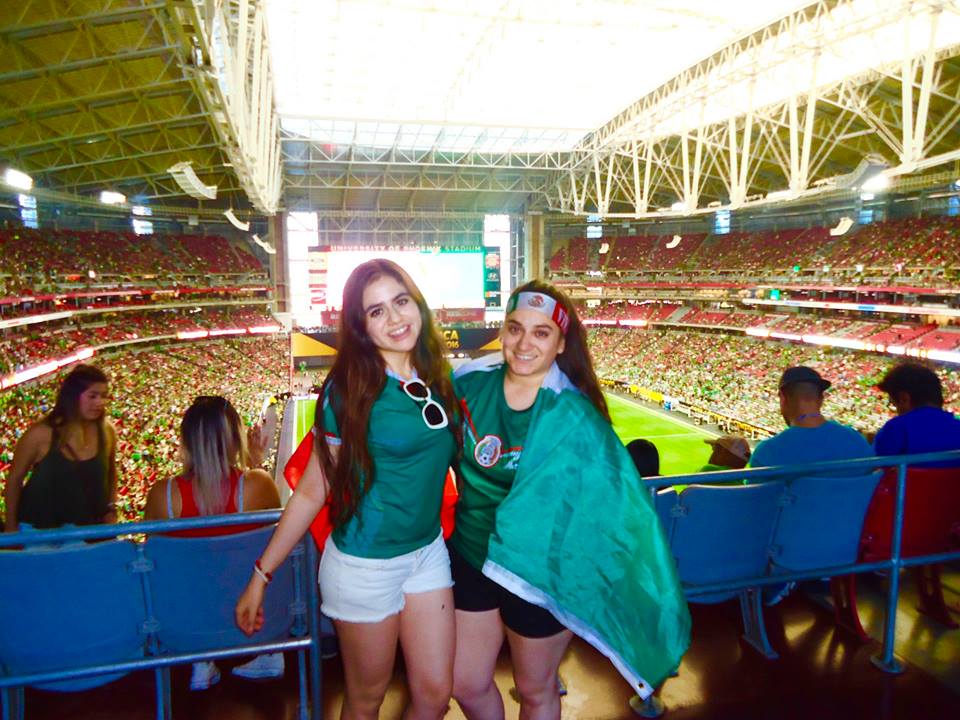 Don't get me wrong, the soccer game is super fun…but sometimes the 'other' stuff is a little more fun. It's great to see what everyone is wearing, some people go all out. They wear mariachi outfits, big hats, face make up, tutus, you name it! I wore a flag as a cape (of course), a headband (that was see-through because of my sweat lol), and a Mexico jersey that I bought last year at my first game. People sing National Anthems and different songs like Cielito Lindo and you can't help but join in and swing back and forth as you pretend to know the lyrics (I'm bad with lyrics). People yell 'portero, portero, portero!' which means 'goalie, goalie, goalie!' every time the goalie has a nice save. I really wish people would yell 'engineer, engineer, engineer!' at me whenever I finish a big project at work. People also do the infamous wave and it was awesome seeing a wave with over 60,000 people participating. Everything else that happens at a soccer game, makes the soccer game THAT MUCH BETTER.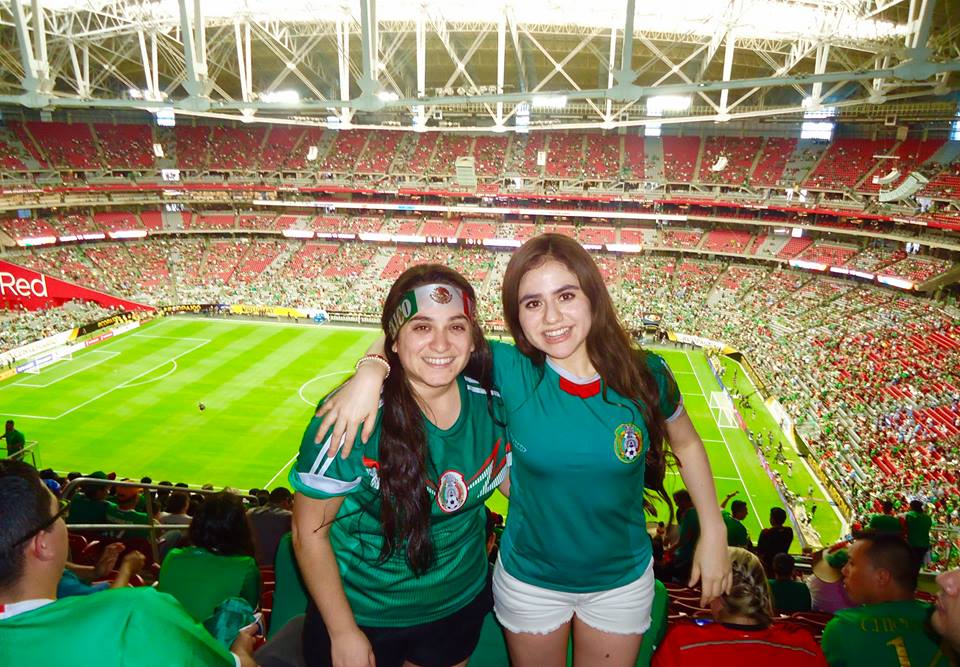 I really wish I was going to be in town when the next game happens but I'll be in Canada. But I think I'm hooked. I've watched Mexico soccer games my entire life on TV and just a couple of years ago started watching the USA play (I'm a fan, of course. I believe!) but it's a whole other thing to watch in person. My next bucket list item related to soccer will be to watch the USA team play in person!
How many of you have I convinced? Let me know in the comments below! Thanks for reading, and stay enthusiastic!
You can read more blogs on 'Things To Do' here!
-Maira
Please follow and like us: