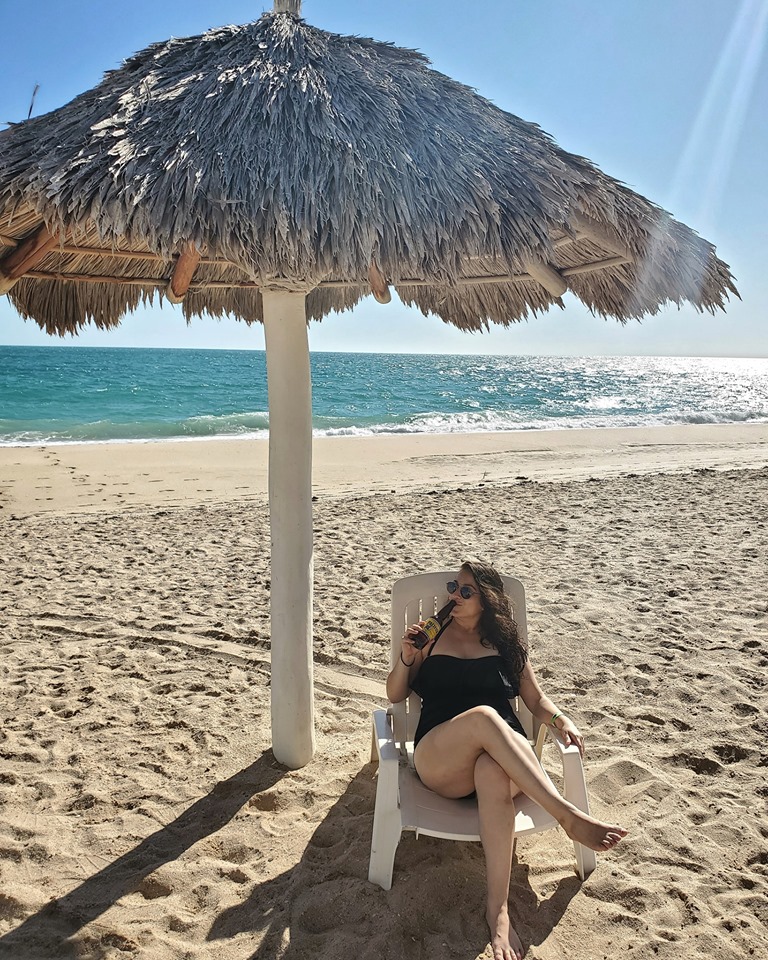 I just got back from my second visit to Rocky Point (also known as Puerto Peñasco in Mexico) and I am so inspired. I loved this destination so much and I have so many people asking questions about what I did that I figured I might as well publish a post! Rocky Point is seriously the ultimate road trip from Phoenix, Arizona!
Y'all need to add Rocky Point to your bucket list for so many reasons: beach, adrenaline filled activities, affordability, location, food, and the night life! I'll be breaking down this destination into several sections and telling you all about my experience. Please drop any and all of your recommendations as I am already planning a trip back!
Location and Lodging
Hands down, one of my favorite parts about Rocky Point is how close it is to Phoenix, Arizona. In 3.5 hours, I can drive and be at the beach! How crazy is that?! Not only is it so close to me but it's also super easy to find awesome accommodations like this condo we rented out (for super cheap) on Airbnb! I recommend booking your lodging on Airbnb because it is the cheapest and easiest way, plus your host can give you a ton of tips on things to do in Rocky Point.
Feel free to use my referral link to sign up as a new user so that you can get up to $55 towards your first trip! On our first trip , we stayed at the Casa Blanca Condominium complex and I would highly recommend staying there.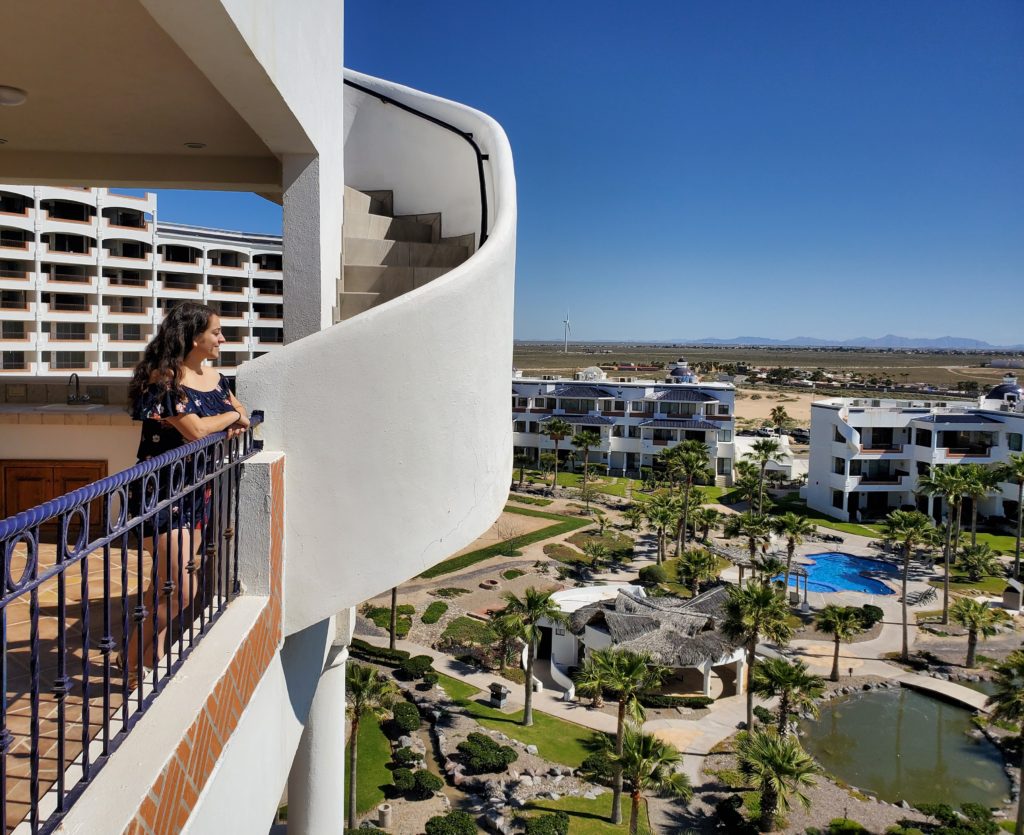 It was cheap, about a six minute walk to the beach, and about 10-15 minutes from the main area (malecon) where everyone shops, eats and parties.
On my 2nd trip, we stayed at the Esmeralda Luxury Resort and I loved this one for different reasons. It was a 30 second walk to the beach, it's in a more private area with less tourists, and there's a pool and beach chairs right next to the beach.
I actually went for a run and had the most peaceful time because there was no one on the beach! All of these condos/resorts are near each other so it really depends on how close to the center of town you want to be, how much you want to pay, if you're traveling with kids, trying to party, etc. Just make sure you read the reviews on each condo/resort.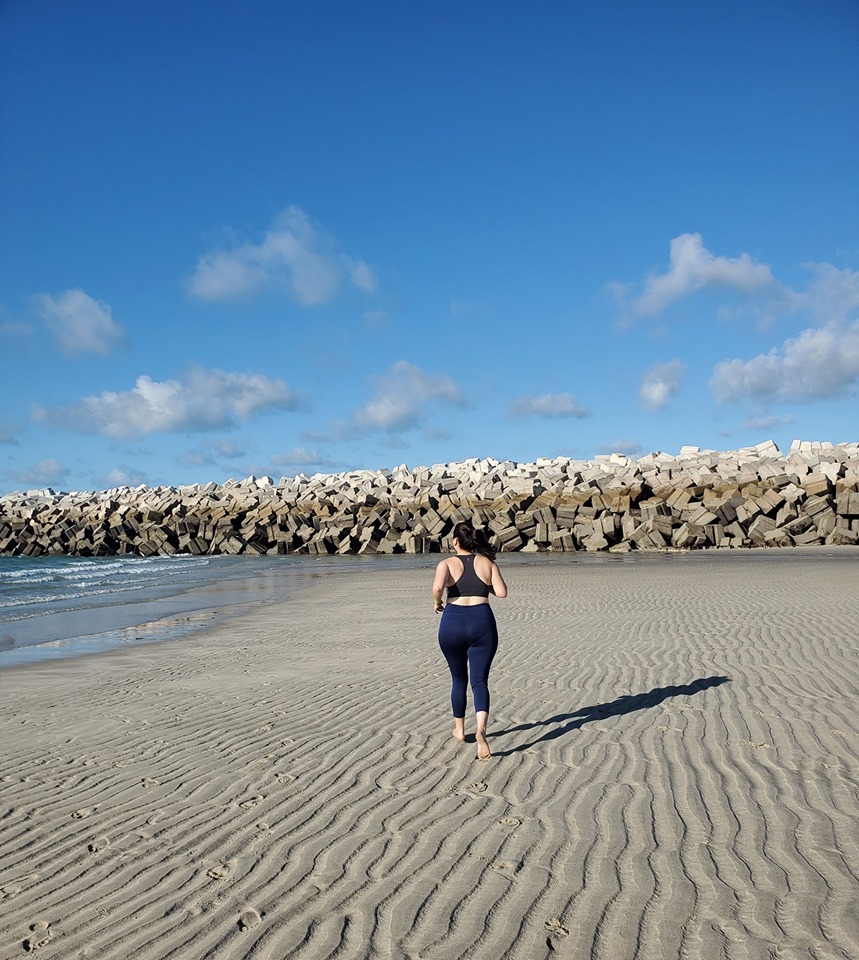 Activities
If I could get someone to enthusiastically tell you about all of the activities available in Rocky Point, I would direct you to my brother. He is an adrenaline junkie and he will be the first one to sign up for all of the activities! In Rocky Point, you can rent ATVs and drive around the town, you can ride a banana boat and hold on to it for dear life because those things are intense, you can rent jet skis, you can go parasailing. There are so many options! You'll find so many places to do all of these activities near the beach and Malecon which are the main touristy areas.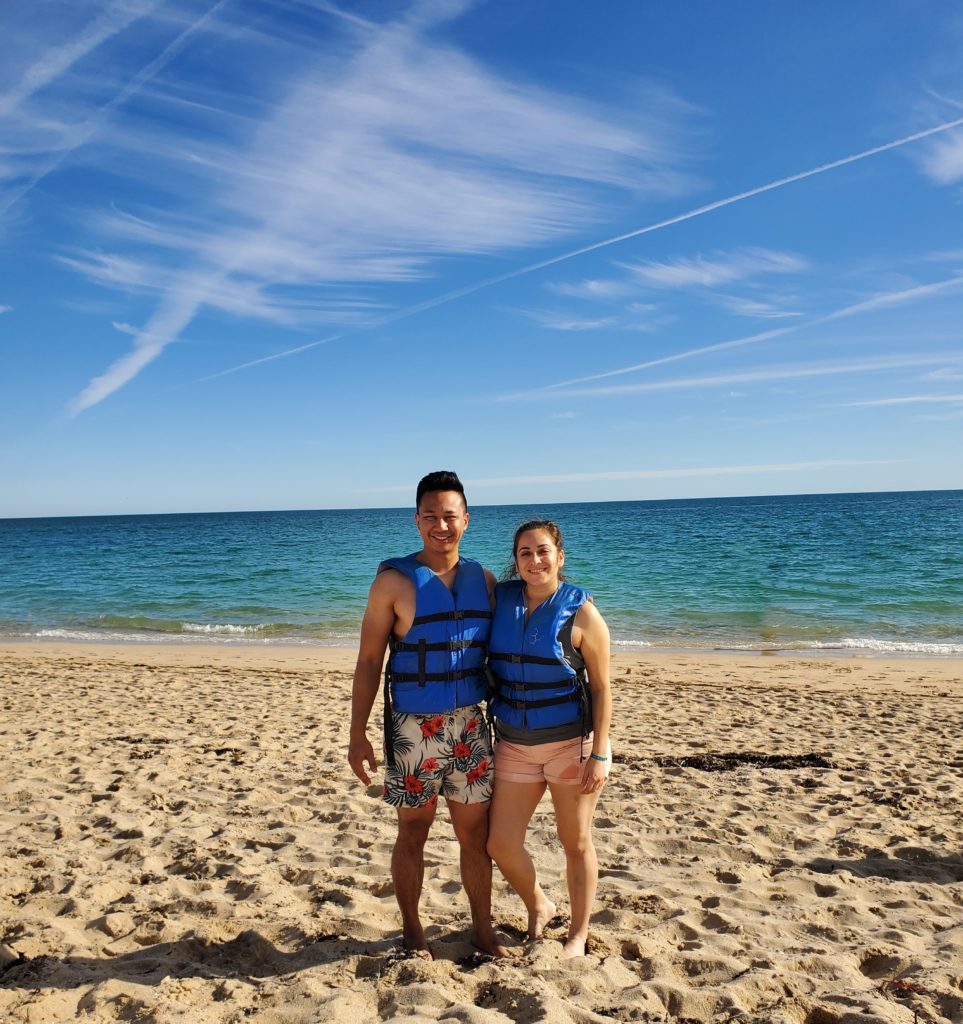 I would recommend that you explore the town at least once, it might be tempting to stay at your resort the entire time but there's a lot of cool stuff to see. Check out The Malecon for tons of shops, places to get fresh seafood, drinks and souvenirs plus there are some cool views of the ocean and the giant sign for photos.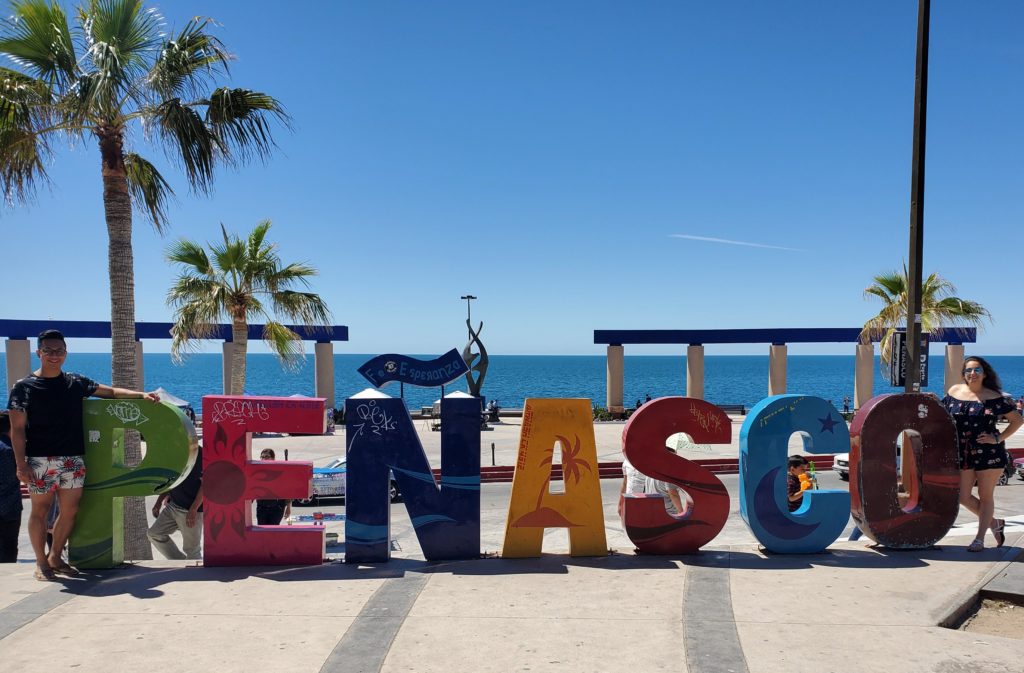 If you're like me and want more of a peaceful vacation, you can relax on the beach, get your hair braided, or walk around and shop for souvenirs.
Food
This is another big reason why I loved Rocky Point so much. The food was phenomenal! We did want to budget/wake up late for breakfast so we did bring muffins, fruit, and bagels so that we could eat at the condo but lunch and dinner meant exploring the town for tasty eats! Eat the local food.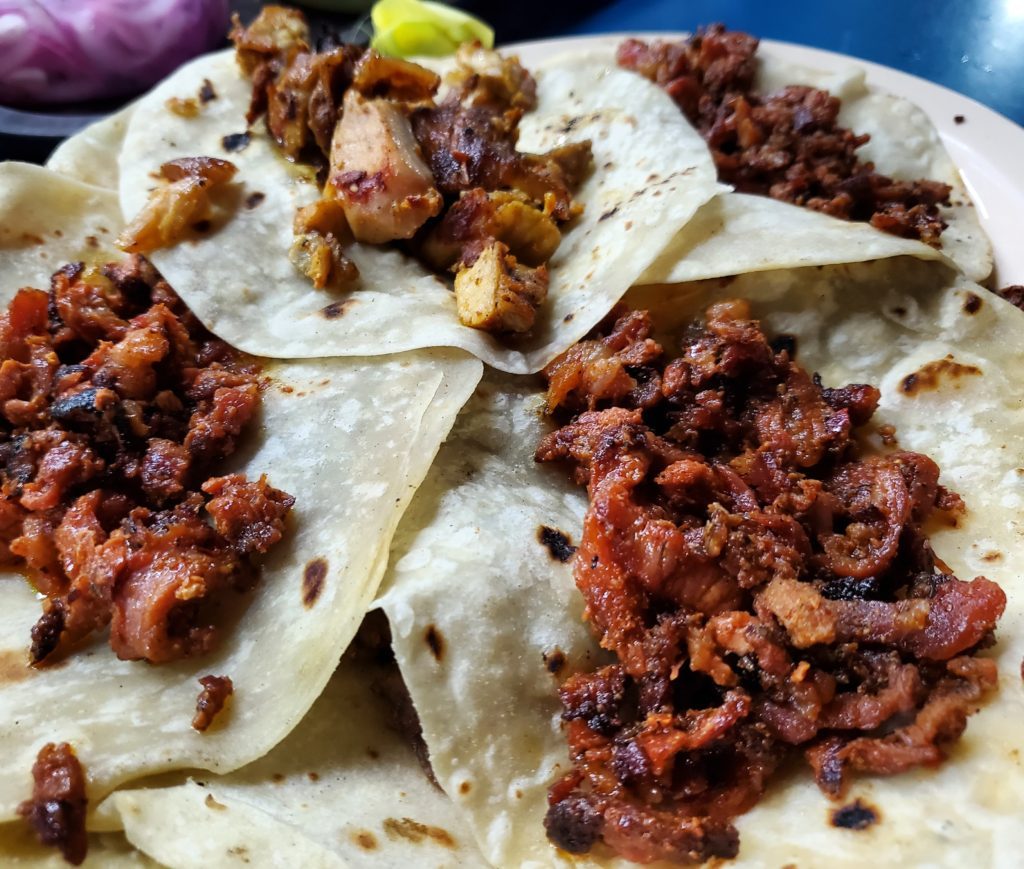 There are so many amazing restaurants to try. I asked for recommendations on Instagram and you all definitely delivered! Check out my Rocky Point Food Bucket List for ideas!
Affordability
Rocky Point is so affordable, riding a banana boat is $5 USD, you can get an entire meal for 2 for less than $11 USD, and the lodging can be easily split between people so that you end up only paying about $100 USD per person for the entire weekend.
Speaking of affordability, I recommend that you bring cash (both USD and Mexican currency). Getting Mexican currency from your bank is a good idea because you'll get a better rate there than in Mexico. Mexican currency is better because most places will give you the option to pay in pesos or USD and paying in pesos is cheaper. But bring at least $50 USD for parking and other miscellaneous activities.
Night Life
Of course I can't have a Rocky Point post without talking about the night life. There are so many places to go out dancing and drinking. I've been to a few places but I got some recommendations from friends.
Here are a few places I've been to or have heard are fun:
Chango's Bar: This place is near the resorts and it's a smaller, less busy bar/club but they have great music!
Wrecked at the Reef: I heard this place is very fun and near the beach!
Tekila Bar: This is one of the most popular dance spots for tourists. Their interior decor is also very interesting 😉
Final Tips
A few final tips from me. Be polite. You're visiting a new country. Be respectful everywhere you go. There are vendors in many places so be nice and don't just ignore them (saw this happening), in most cases just say "no gracias".
Be safe and have fun!
And another tip from my friend who works over at Come To Rocky Point, make sure to come back!
---
I hope this post inspires you to go out and visit a new place! Please comment below any recommendations from Rocky Point and I will update my list to reflect that! I'm already trying to plan a trip back, who's joining me!? Where is your fave quick destination from your hometown?
For more Mexico inspiration, check out #MairaInMX on Instagram!
Thank you all for reading, and stay enthusiastic!
Feel free to follow the adventure on social media
Facebook / Instagram / Twitter / Youtube
-Maira
Please follow and like us: