This post is sponsored by Boutique Academia. As always, all opinions are my own.
If you've ever graduated with a science, technology, engineering, or math degree and I gave you a gift, you most likely received something from Boutique Academia.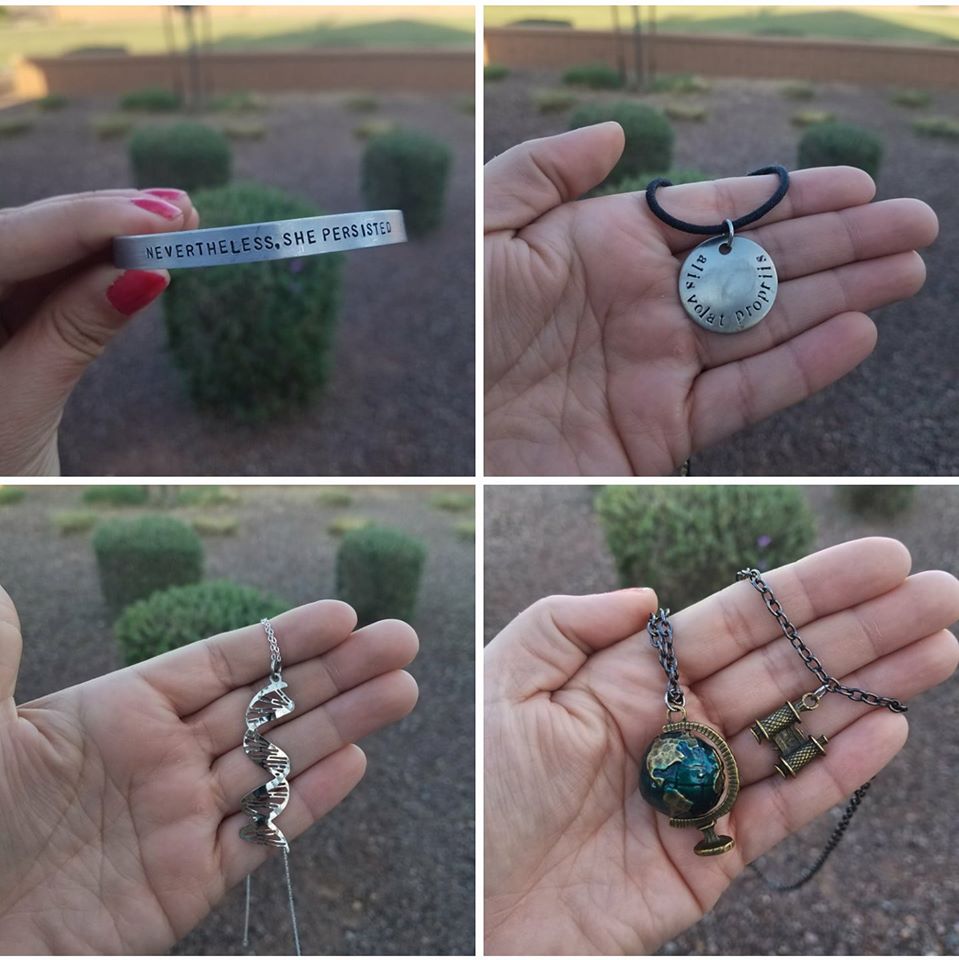 I'm super excited to partner with Boutique Academia, a STEM (Science, Technology, Engineering and Math) Jewelry shop to host a giveaway for all of you!
I've been a fan of the pieces from Boutique Academia since 2015 when I discovered them as I was googling 'perfect gift for a female engineer'. My friend Liliana was graduating with a Mechanical Engineering degree from the University of Arizona and I wanted to gift her something special.
I immediately fell in love with the pieces and have made it my go-to shop when my friends graduate with a STEM degree. And recently, Boutique Academia has added Arts to their collection which is perfect because now there are more items for me to choose from including travel-inspired pieces!
I decided to partner with Boutique Academia because on International Women's Day they had a campaign to celebrate science, women, and the modern miracle of vaccination when they donated proceeds of their sales to Shot @ Life, a United Nations Foundations nonprofit that provides life-saving vaccines to children around the world. So not only do they have incredibly unique and beautiful jewelry, they also care about the world's issues which I admire.
I've been wearing pieces from Boutique Academia and have gotten so many compliments! I love the items because they are STEM related AND really pretty. The pieces are so unique and can be worn for every occasion, casual or formal.
ART 
I wore the World Globe Necklace, a piece from the Arts collection on my trip to New York a few weeks ago. It was the perfect piece, a necklace with a mini globe that spins with tiny binoculars that perfectly captures the feeling of NYC. Every time I think of New York now, I think of my necklace and the globe because there were so many different people from all over the world in New York City.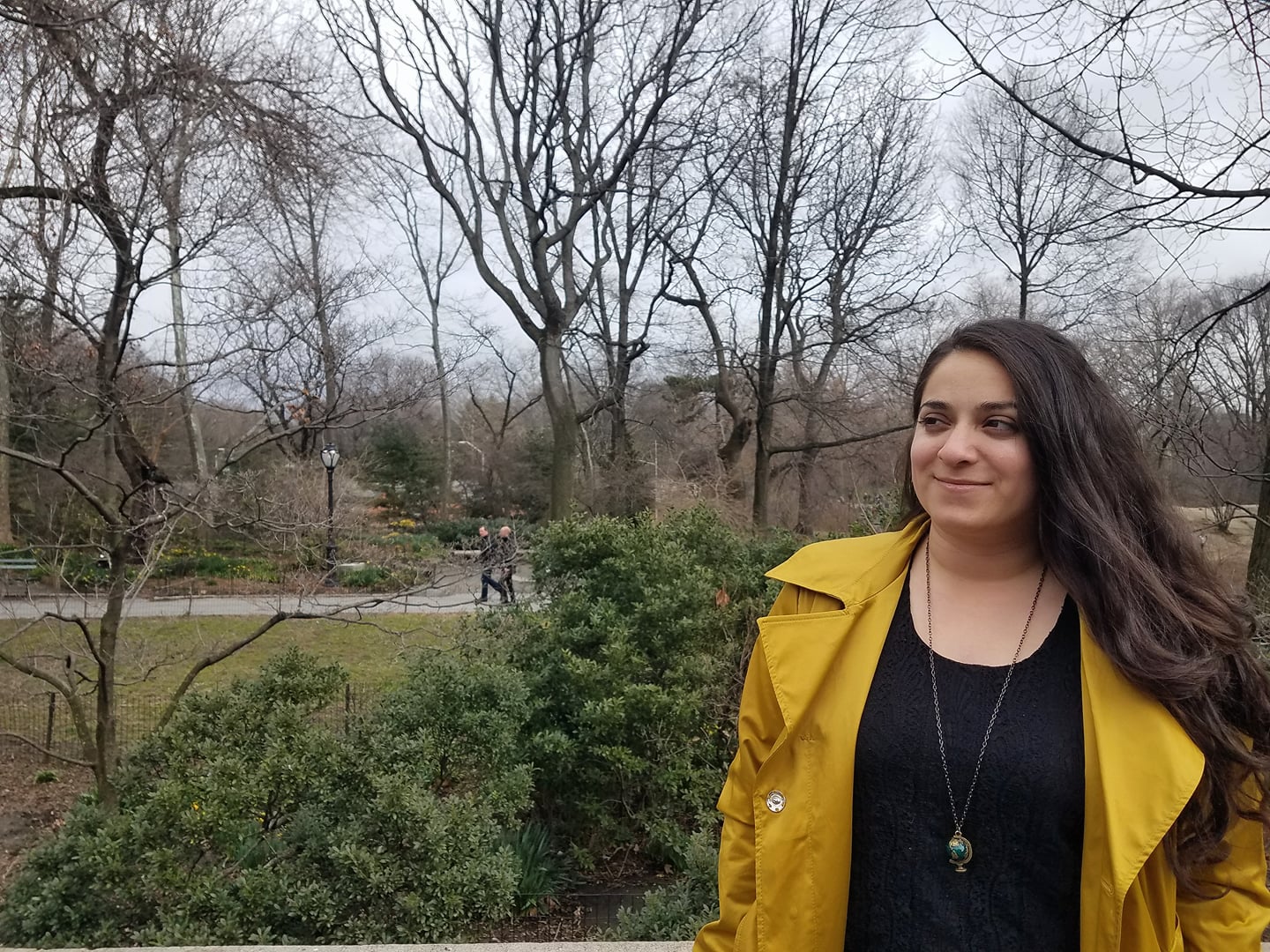 I love the Boutique Academia shop because the website is super user-friendly and they even help you by suggesting who the piece would be perfect for. This globe necklace is perfect for nature lovers, travelers, and explorers which if you've been following along for a while…sort of perfectly describes me.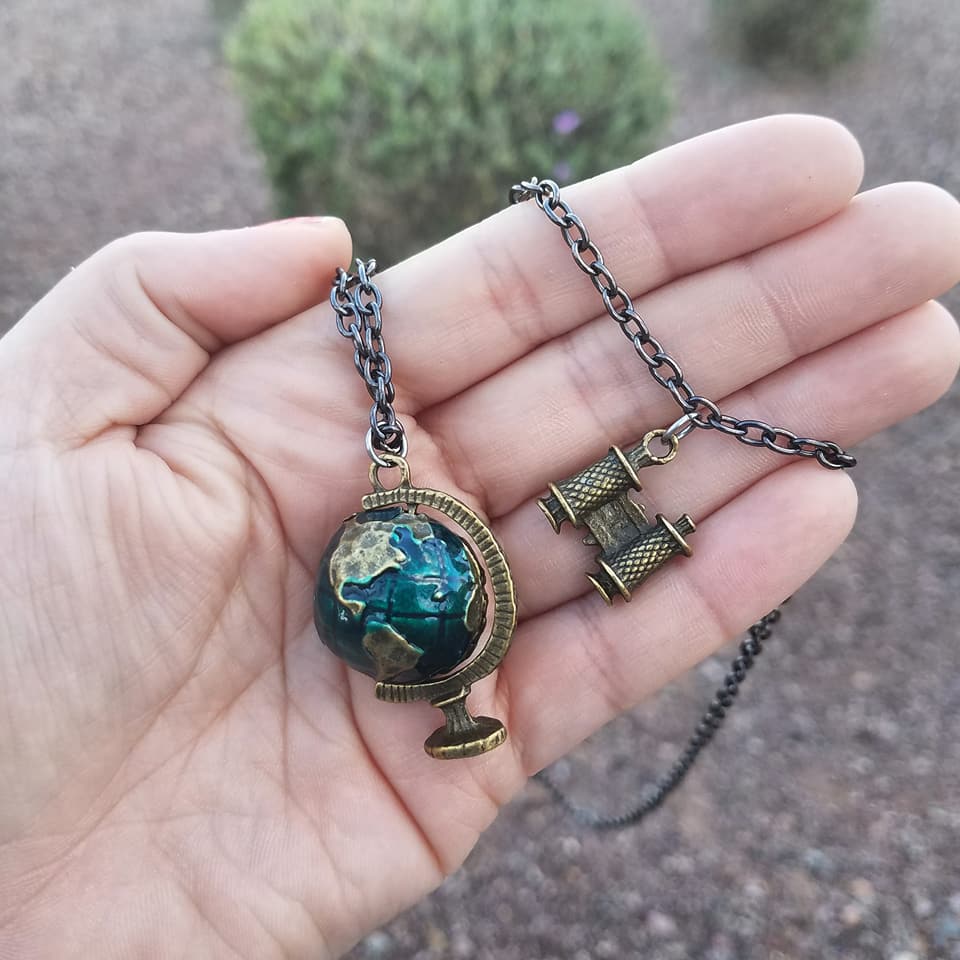 I love the new Art category so much, that I'm going to feature two pieces in this post! The second piece of jewelry is the "Nevertheless, She Persisted" bracelet. I like to wear this bracelet literally everywhere and all day. It has such an empowering message that I feel more confident when I wear it.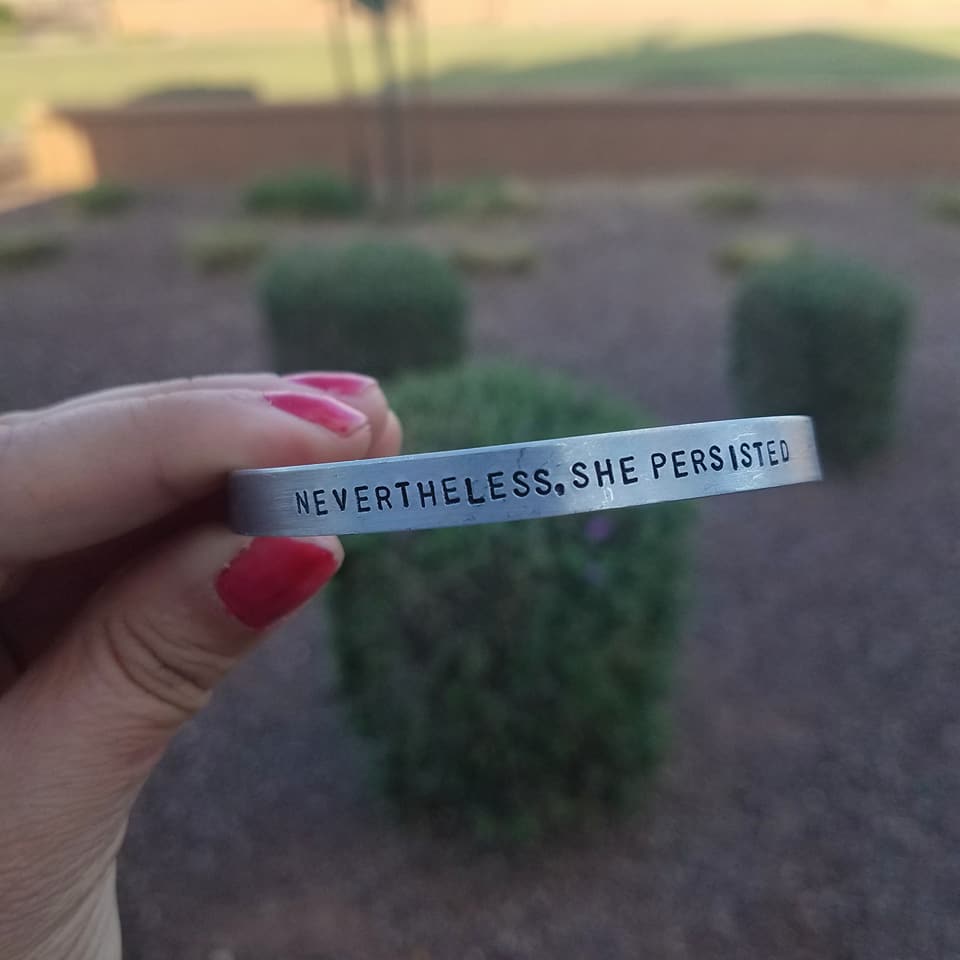 This bracelet is perfect for the woman who has all of the confidence in the world but also for the woman who needs a little reminder. According to Boutique Academia, this bracelet is made for students, academics, politicians, thinkers, doers and tough women everywhere.
SCIENCE
I wore the DNA Necklace, a piece from the Science collection to my friend's wedding in Tucson, Arizona. It was a very fitting piece because my genius friend who got married is actually pursuing her PhD in Biomedical Engineering! I love it because this piece is so versatile, I was able to dress it up for the wedding but could also wear it with a casual outfit!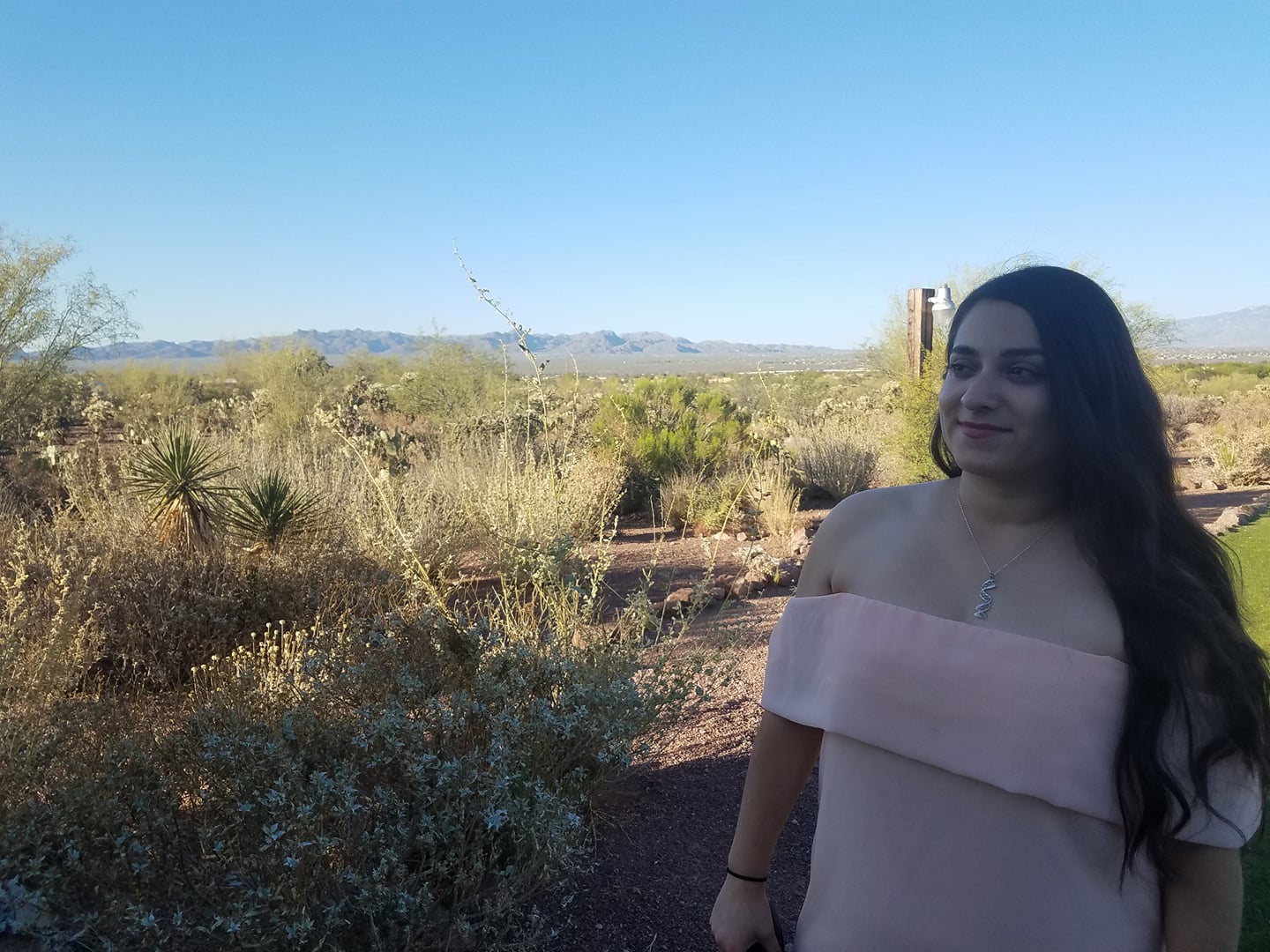 Seriously, it just looks so fancy and brought my whole outfit together! Plus, the design is so intricate. This DNA necklace is perfect for biologists, biochemists, doctors, nurses, and the sweetest description from Boutique Academia: perfect for Mothers (remember, slightly more than half of everything you are is thanks to her).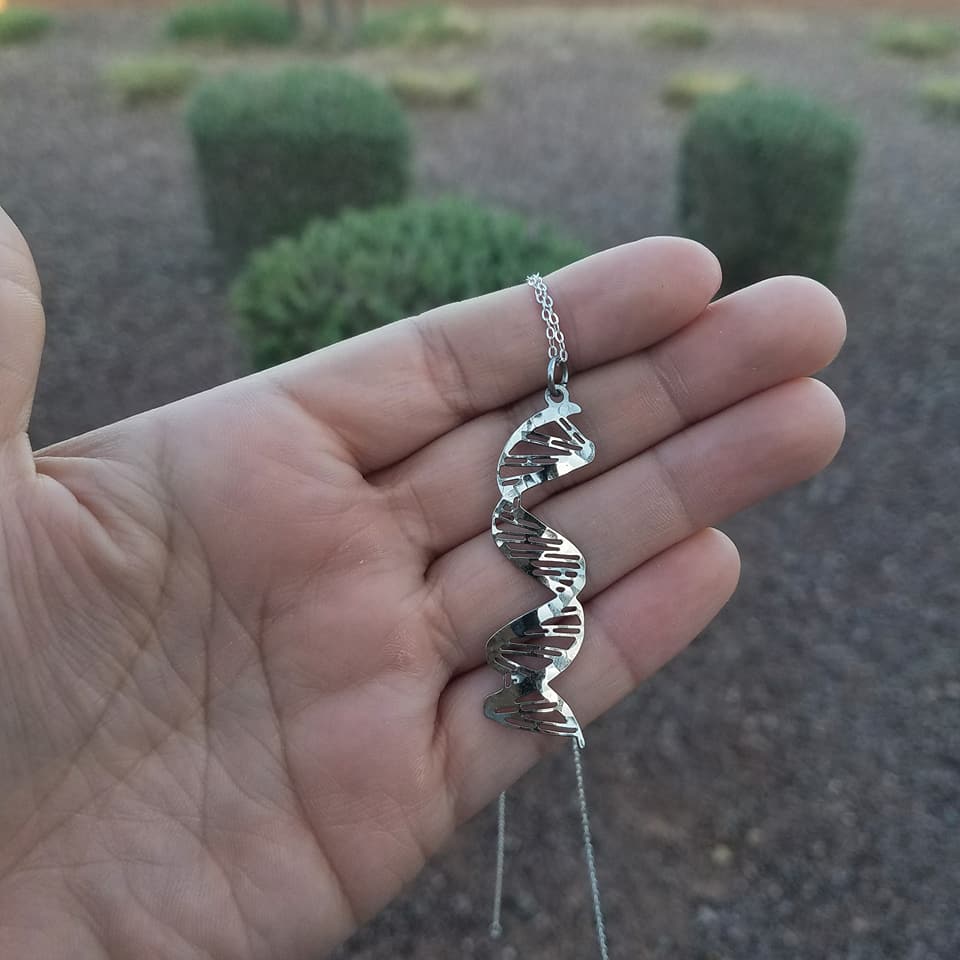 ENGINEERING
I wore the Alis Volat Propriis Necklace, a piece from the Engineering collection to a travel blogger conference in Milwaukee which was fitting because during the conference I was actually multi-tasking and working remote at my engineering job! The piece is Latin for "she flies with her own wings." This is my favorite piece because it's a simple piece of jewelry with a loud and strong message.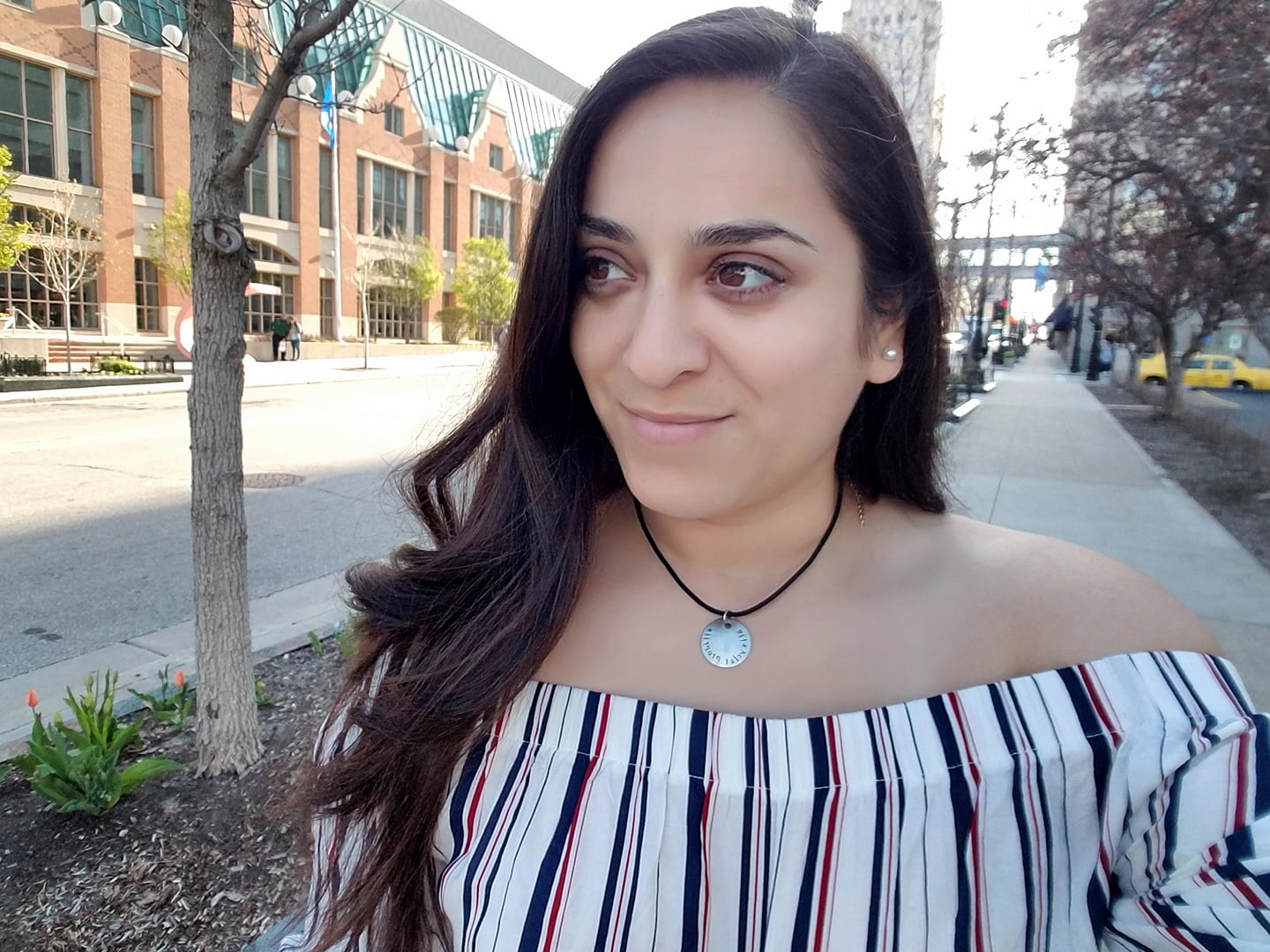 According to Boutique Academia, this piece is made for a smart, strong, independent woman who, by virtue of her hard work and determination, has made a place for herself in this world. I love this phrase so much that I'm seriously considering getting a tattoo of it, so stay tuned 😉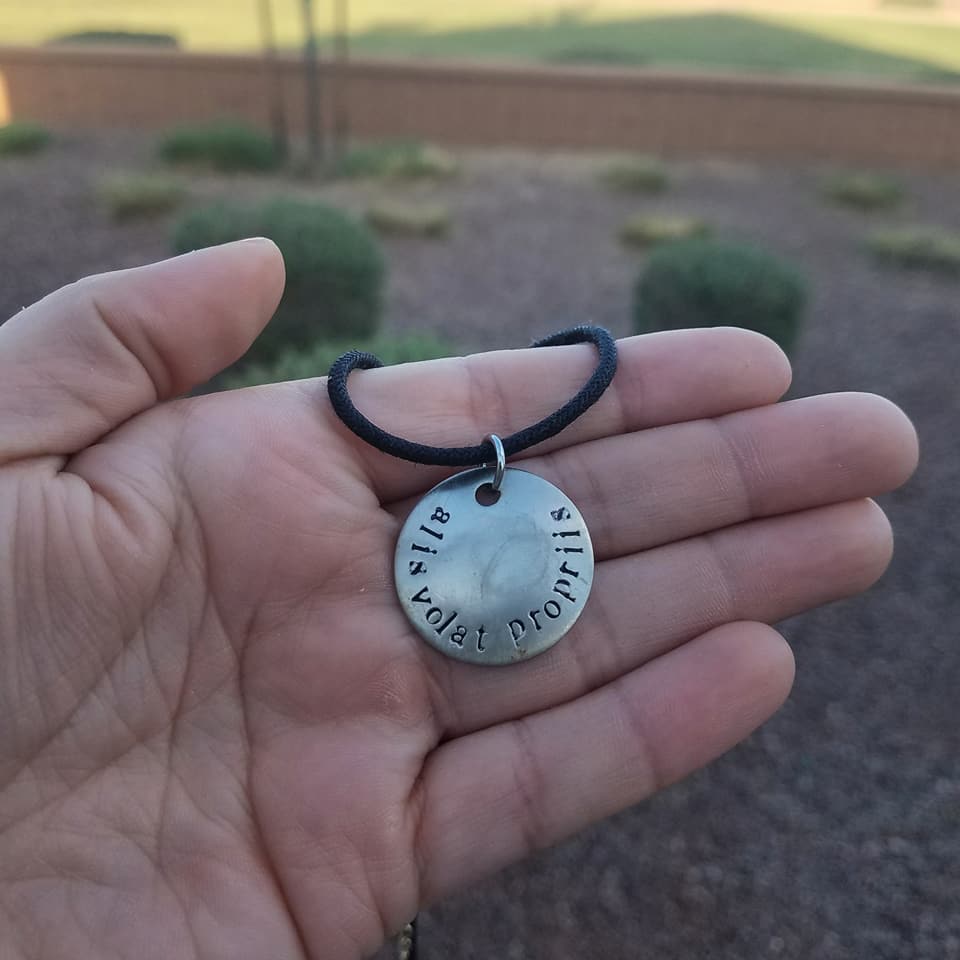 Now for the most exciting part, it's time for the giveaway! Check out the giveaway details below.
---
GIVEAWAY DETAILS!
To enter on Facebook, like my Facebook page (and Boutique Academia) and leave a comment on the Giveaway post telling me which piece is perfect for you and why it's perfect for you.
To enter on Instagram, follow me on Instagram (and Boutique Academia) and leave a comment on the Giveaway post telling me which piece is perfect for you and why it's perfect for you.
To enter on The Blog, simply leave a comment on this post on which piece is perfect for you and why it's perfect for you.
To enter on Twitter, follow me on Twitter (and Boutique Academia) and retweet the Giveaway tweet.
Good luck! The more places you comment on, the more entries you will get and the better chance you have at winning! The winner will be announced Saturday morning on Facebook, Instagram and Twitter!
Even if you don't win, you can purchase a beautiful piece here.
Thank you all for reading, and stay enthusiastic!
Feel free to follow the adventure on social media ?
Facebook / Instagram / Twitter / Youtube
-Maira
Please follow and like us: