This post is sponsored by the Roseville Visitor's Association. As always, all opinions are my own.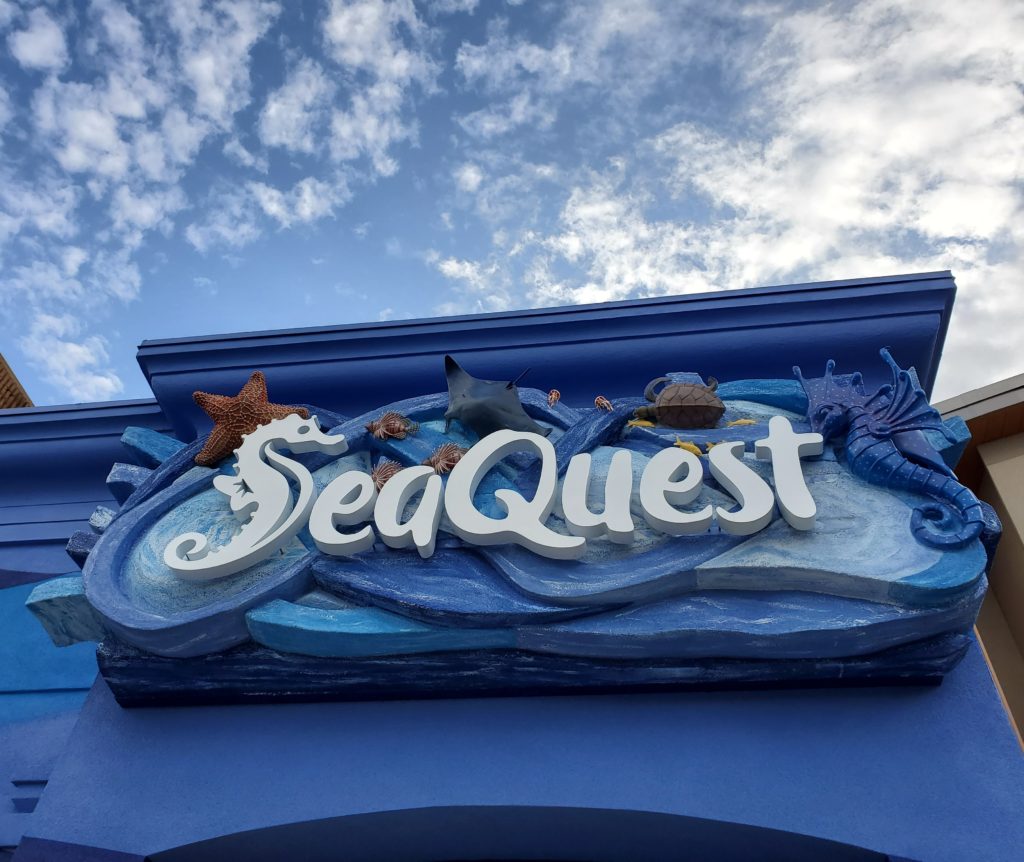 Ever since I could remember, I have always wanted to go scuba diving and snorkeling because that is what 'cool' people in the movies. Once I grew up and finally had the time and funds to cross off snorkeling from my bucket list, I was met with another obstacle: fear. Snorkeling can be pretty scary because humans are not meant to breathe underwater and the ocean is so vast which just multiplies this fear for me. Lucky for me (and for others who feel this way), there is a way to cross off this epic item from your bucket list and it all starts at SeaQuest in Roseville, Minnesota. I had the wonderful opportunity to cross off snorkeling in SeaQuest in a very safe and controlled environment! Check out my video to see my full experience and keep reading to learn how you can cross this item off of your own bucket list!
Let me know if you would ever attempt to cross this item off of your own bucket list!
First things first, let's talk about what SeaQuest is! SeaQuest is the ultimate aquarium that features creatures from the sea but you can also see creatures from the desert and the rainforest. The diversity of creates there is truly incredible and I love the fact that you can interact with the creatures!
I am a huge aquarium fan so of course my favorite part of exploring SeaQuest was the sea creature area. This is where you can snorkel with stingrays and fish! You also have the opportunity to pet the manta rays (they feel so slimy) and you can feed them!
All you need to cross off this bucket list item is a bathing suit, towel, a single day passport ticket and $29.95! How affordable is that?!
Single Day Passport Prices are below:
Ages 12+, Regularly $16.95 – Only $14.95 online!
Ages 2-11, Regularly $12.95 – Only $10.95 online!
55+ / Military / Students, Regularly $14.95 – Only $12.95 online!
The $29.95 includes the day use of a wet suit (to keep you from freezing), the food, and the personal coaching from one of the snorkeling experts at SeaQuest. I definitely needed this coaching because I panicked a little when I first put my head underwater.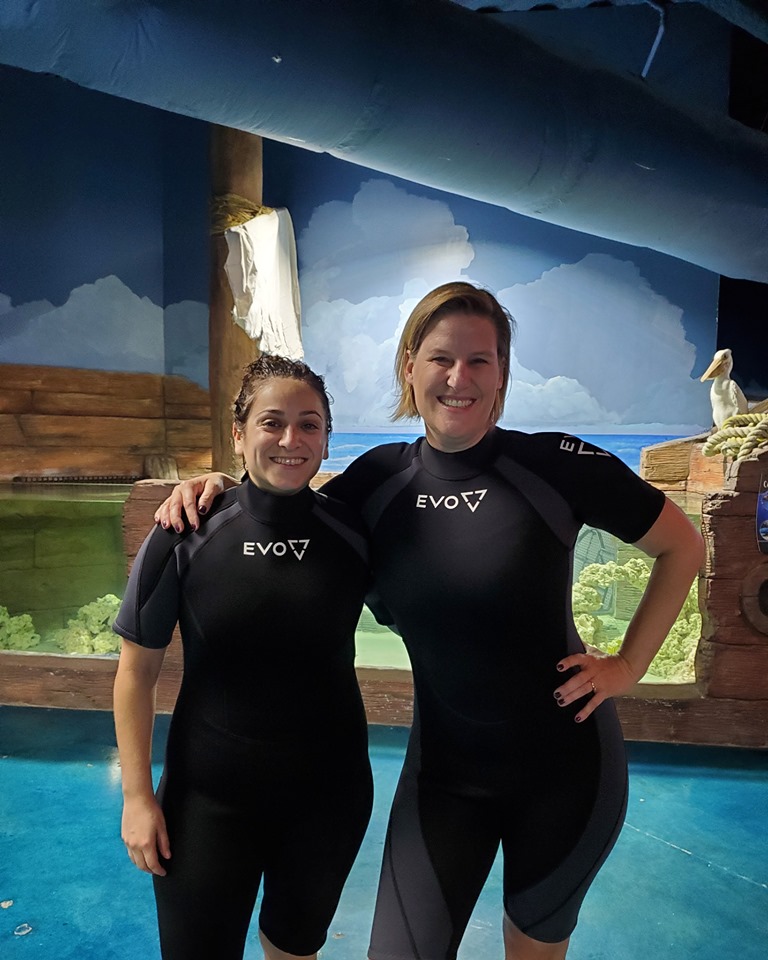 Snorkeling was such an awesome experience, especially with friends. It's nice to snorkel with a friend who also has never done it before so that you can learn together. I would highly recommend this for anyone who wants to try snorkeling but is afraid to do it in the ocean. It's a great stepping stone because now I would love to try snorkeling in the ocean!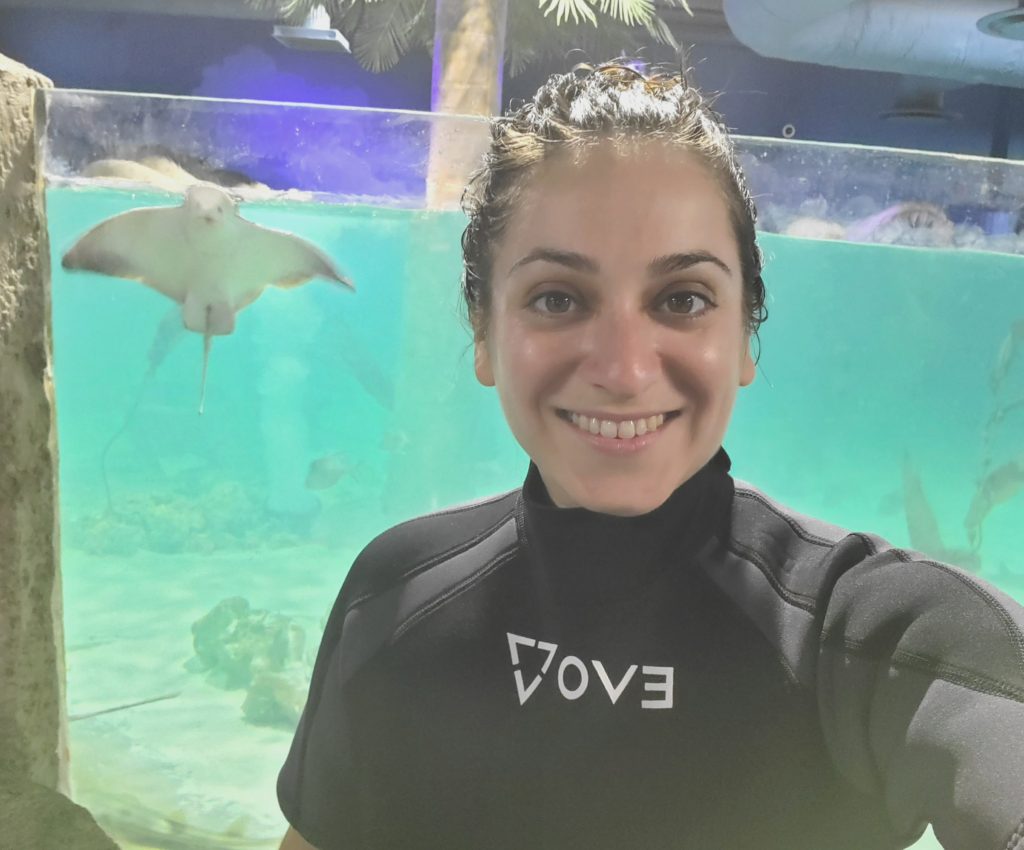 The stingrays at SeaQuest are so friendly and LOVE selfies! I made sure to take advantage of my SeaQuest visit and walked around to see all of the creatures and learn a few things.
There are over 1200 animals of 300 different species at SeaQuest including: amphibians, birds, insects, mammals, marine life, and reptiles! The best part about SeaQuest is that there are so many opportunities to interact with these creatures whether it's swimming with them, hand feeding them, petting them, SeaQuest is the place to do it.
One of my favorite stops was the bird area where you can sit in a room full of birds and you can have them all fly over to you (and your hand full of food). Their tiny feet feel so weird but it's a great ticklish sensation!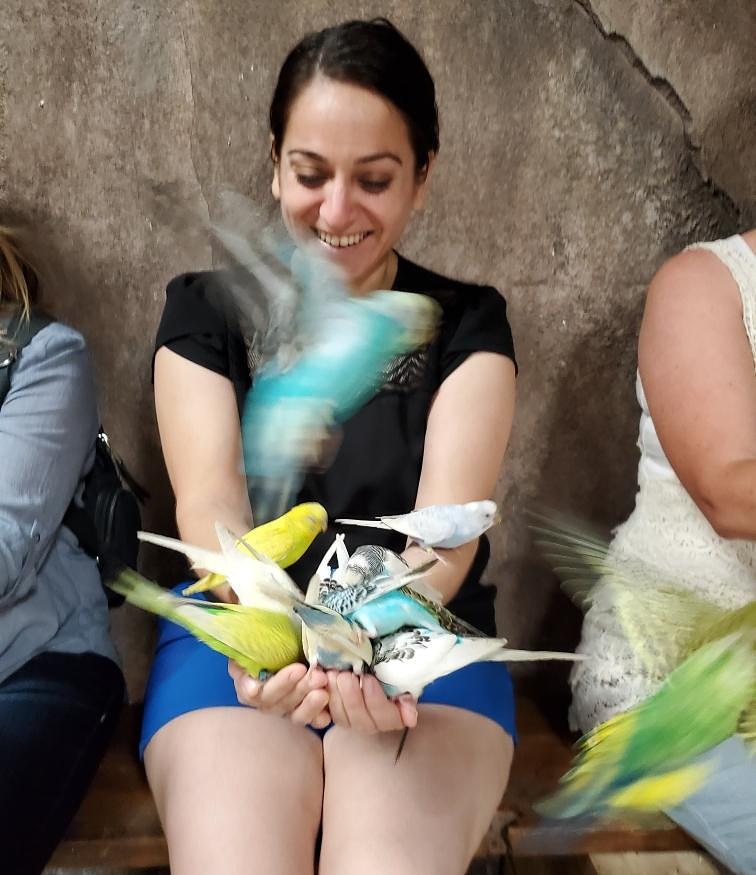 Another favorite spot was petting these cuties! They were so soft. If you're like me and are afraid that you might be petting them with too much pressure, don't worry at all because there are SeaQuest employees everywhere to give you fun facts and to help you interact with the creatures in the safest manner possible.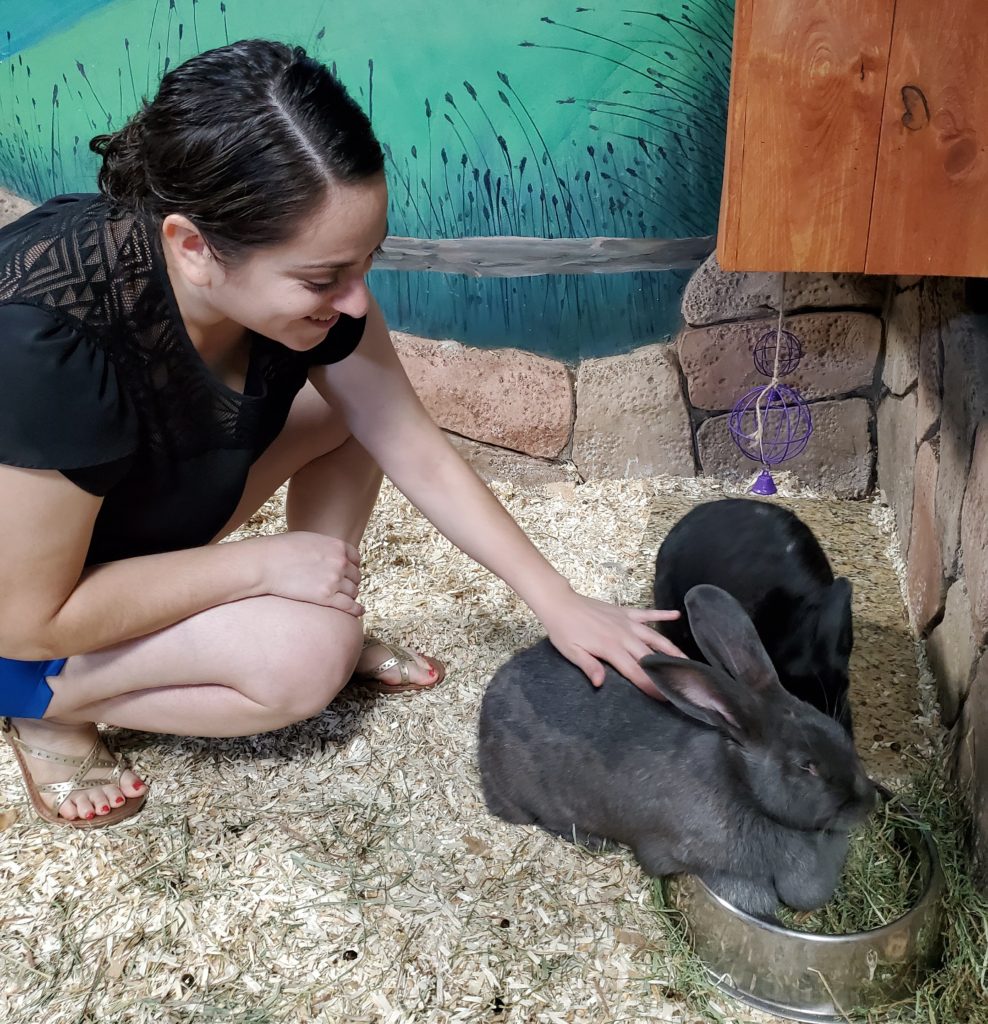 I loved SeaQuest Roseville, their staff was super knowledgeable and passionate and I cannot wait to return. SeaQuest is great for kids, families, young and older folks alike. It's the place for anyone who is even remotely curious about creatures.
---
A huge thank you to the Roseville Visitor's Association for letting me experience all of the wonderful parts of your city and the surrounding cities! And thank you to SeaQuest Roseville for helping me cross off an epic bucket list item!
If you'd like to see more what I did in Minnesota, check out #MairaInMN on Instagram. 🙂
Thank you all for reading, and stay enthusiastic!
Feel free to follow the adventure on social media
Facebook / Instagram / Twitter / Youtube
-Maira
Please follow and like us: