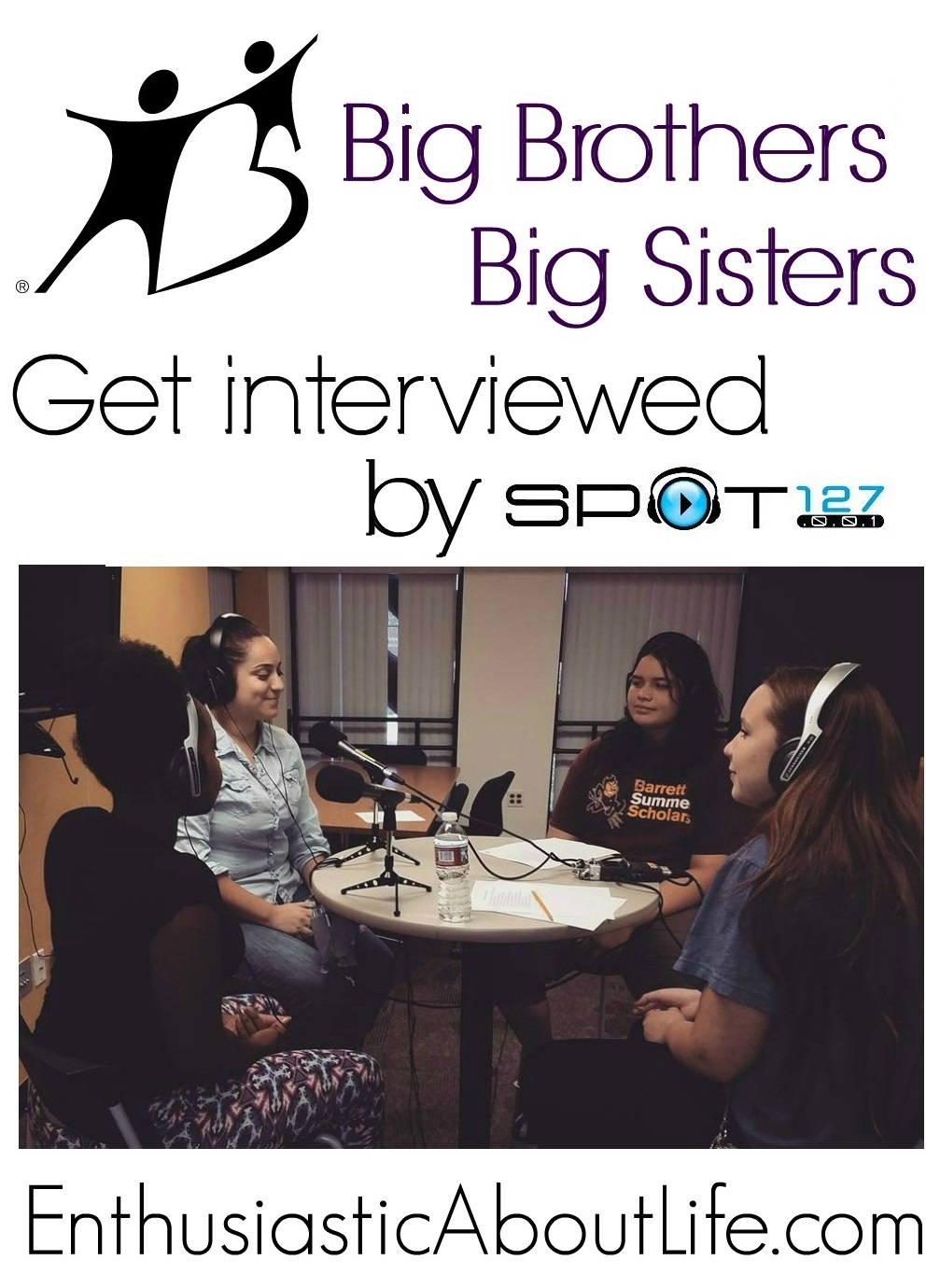 Original post published on 7/13/16. Updated on 8/2/16 to add interview at end of this article. Click here to skip to interview.
Yesterday was a pretty eventful day. I found out about an awesome organization in Phoenix AND I also crossed off bucket list item #32 with my little sister: be interviewed to be on the radio!
My little sister and I were interviewed  by Spot127 about the Big Brothers Big Sisters program! We learned all about Spot 127 from the wonderful staff that greeted us and even got a tour of their super awesome location.
Spot127 is a youth media center where students ages 14-18 run the show. LITERALLY RUN THE SHOW. Students at Spot127 are taught valuable skills ranging from digital photography, video, audio production, and social media. And they use real-life equipment, hardware and software. They offer after school programs and summers camps where the students are guided and are provided mentoring. Doesn't this sound amazing? I know I'm going to tell all my friends about this program because just from meeting the students, it was evident how much of an impact learning all of these skills has had on their lives already.
They also offer paid internships for participants and all student-produced stories are showcased on their website, social media, and some are featured on KJZZ 91.5 FM's local news programming.
The students do a lot of really cool projects and one of their projects was to interview us! I wish I had known about this program growing up because it would have been so beneficial for me (with projects in college and even now at work and on my blog).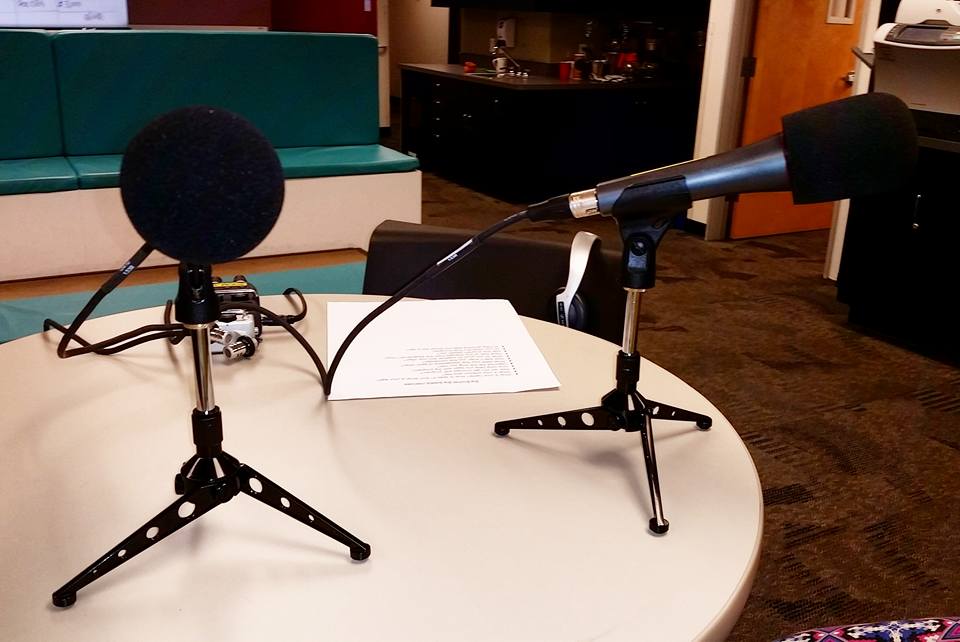 Big Brothers Big Sisters of Central Arizona partnered with Spot127 to have various matches (including my little sister and me) share our story and encourage others to get involved.
The coolest part of the whole experience was that my little sister and I were interviewed by high school students! And they were so professional and well-spoken. They made my little sister (who is 11) want to apply and join the program.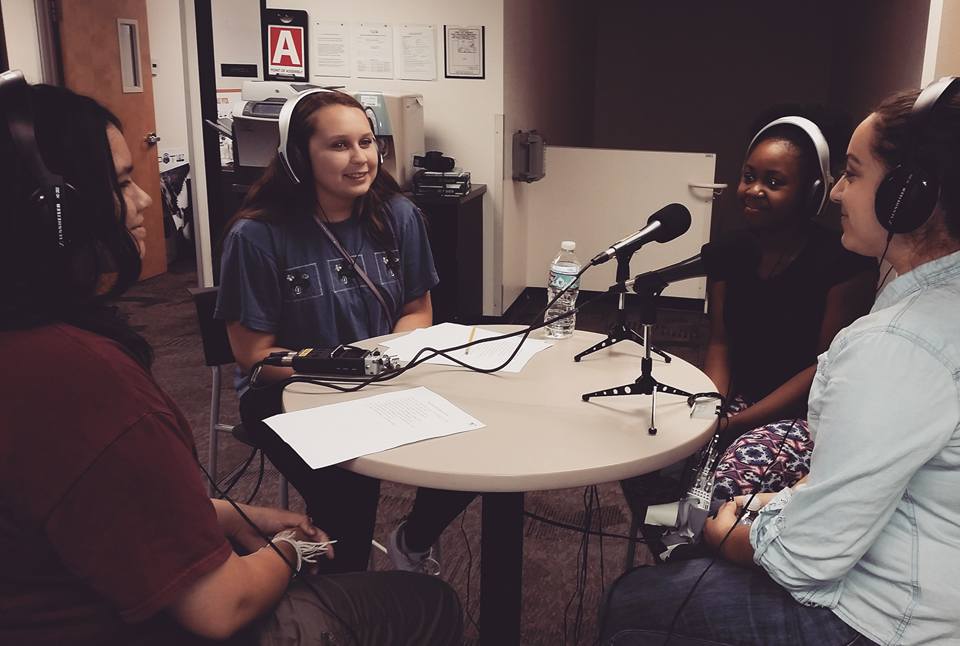 It was a really fun experience! I'll make sure to share the link to our interview when it becomes available but for now, here are some highlights:
When my little sister was asked about the first time she felt a 'sisterly' connection to me, she responded that she felt it after one of our very first outings (Castles n' Coasters). She said that after spending some time with me, she felt that 'click'. I'm sharing this, not because I want to show off but because this is testament to how great the staff at BBBSAZ is. They spend a lot of time doing research and interviews to make sure that the match will be successful and because of this, our match has been really great. Shout out to our awesome Program Specialist for matching us and for always being available for any questions (thanks Jen!).
When asked how we've grown from being in the BBBS program, my little sister mentioned that she's become a lot more outgoing (which is true, I've definitely noticed). I answered that hanging out with someone as young as my little sister makes me appreciate the little things in life and has shown me that my 'problems' aren't as big as I sometimes make them out to be (like the typical adult that I am).
When asked for our final thoughts, my little sister and I both closed with the fact that we highly encourage EVERYONE to get involved in the Big Brothers Big Sisters program. We've been matched for almost 2 years and it's been such a pleasant ride. We've both grown and gotten closer, and it's been a 'two way street' kind of relationship. We both get a lot out of being matched. I make a difference in a young person's life and she makes  a difference in my life.
I am definitely a better person because of the time I've spent with my little sister. She is just as enthusiastic about life as I am (if not more), and every time that I suggest a really random outing (like roller blading or picking peaches), I am grateful that she is my little sister. I'm grateful that she is my little sister because she is always willing to try something new with me.
Most people are afraid of the time commitment of being a Big, but I will say this: you will get matched with the perfect little that it won't feel like a time commitment. It will feel just like spending time with a friend, and I know everyone likes to hang out with their friends.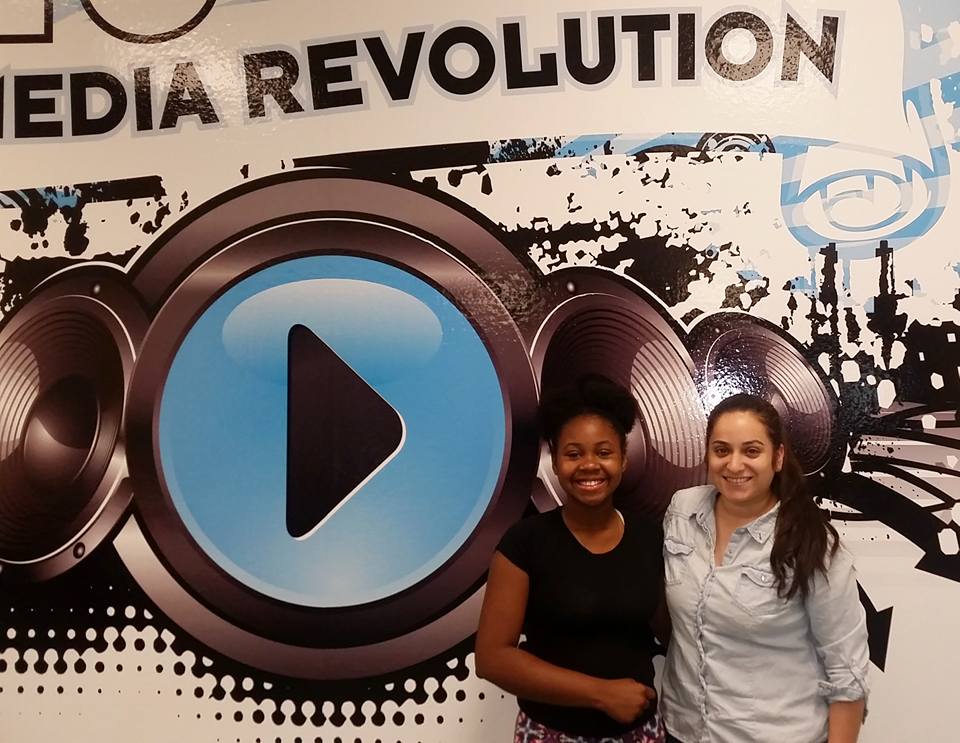 Again, thank you BBBS for all that you do, and Spot127 for showcasing us.
If you are interested in becoming a Big or getting involved with BBBS, click here.
If you are interested in joining Spot127, click here.
Update! Our interview is now ready, check it out below. Also feel free to listen to the rest of the interviews, they are all very informative and heart warming. There's a match that has known each other for over 15 years! 🙂
Check out more of my blogs about BBBSAZ here:
Painting For A Cause: As You Wish Pottery Painting Place!
6 Reason to Become a Big Brother/Sister!
You can read more blogs on 'Bucket List Items' here!
Thanks for reading and stay enthusiastic!
-Maira
Please follow and like us: