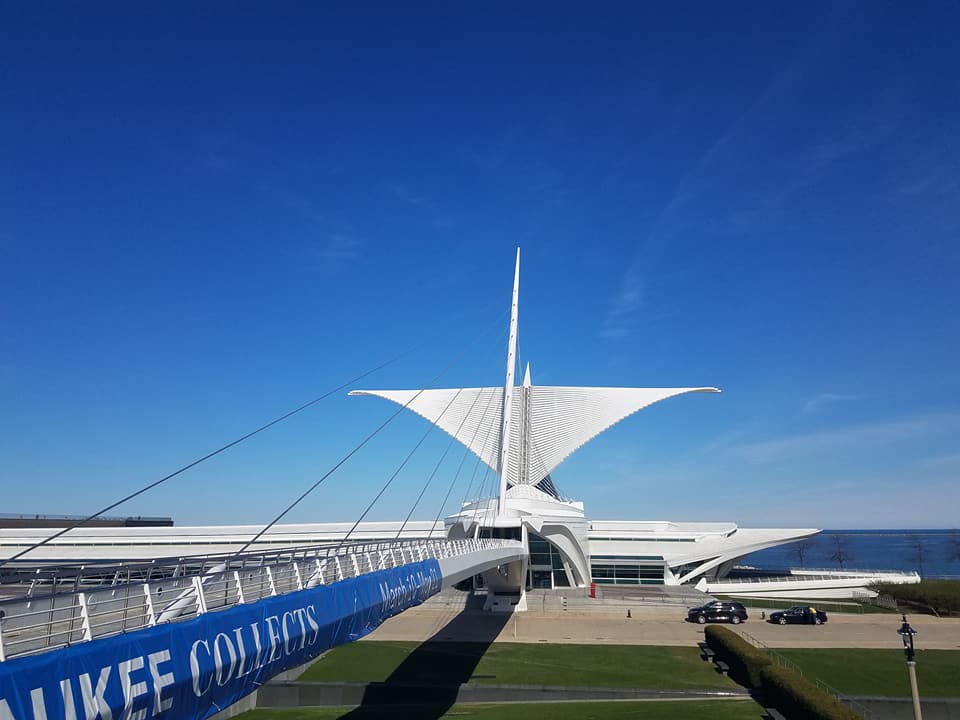 Lately, I've been catching up with the friends I made during the #WITS17 (Women in Travel Summit 2017) in Milwaukee and it's been making me miss this hidden gem of a city.
This was my first visit to Milwaukee, Wisconsin and I honestly had no idea what to expect…except of course beer, cheese and brats. But there is SO MUCH MORE to this city! I'll have a Wisconsin Bucket List up soon but for now, let's focus on the Milwaukee Art Museum.
The Milwaukee Art Museum is one of the largest museums in the United States and has over 25,000 works of art. What impressed me the most about this museum is that the building itself is a work of art!
Check out five reasons to visit the Milwaukee Art Museum and let me know if I've convinced you to book a flight 😉
Please follow and like us: