To read the English version of this post, click here. 
Esta publicación es patrocinada por Pantelion Films. Como siempre, todas las opiniones son 
mía

s.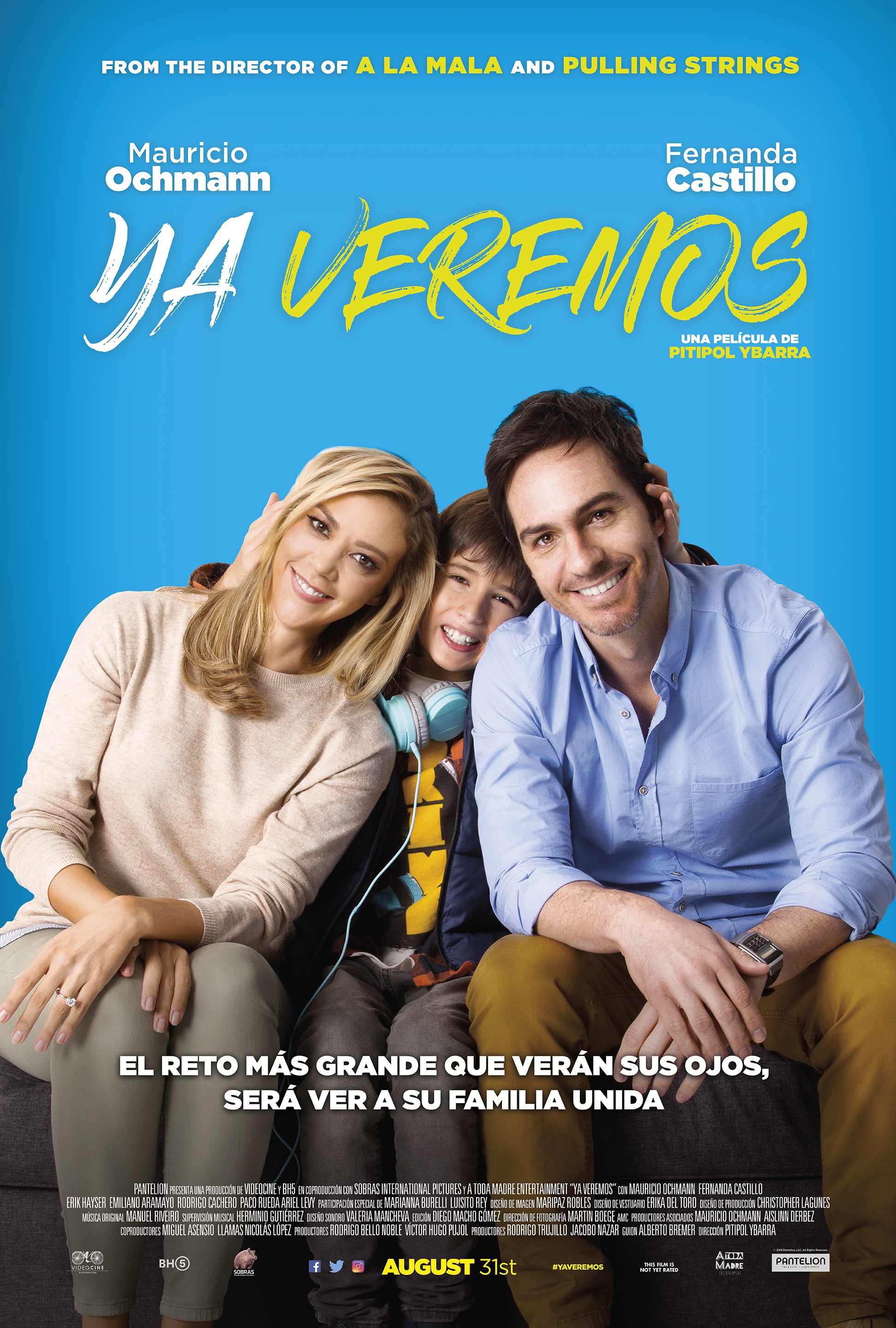 Ayer fui a ver la nueva película "Ya Veremos"…y me encanto! "Ya Veremos" narra la historia de Santi (Emiliano Aramayo) un niño soñador quien ha tenido que lidiar con la separación de sus padres, Rodrigo (Mauricio Ochmann) y Alejandra (Fernanda Castillo). Para ellos, Santi es la luz de sus ojos, y están obligados a verse de vez en cuando, ya que comparten el tiempo de su hijo. Un día reciben la noticia de que Santi debe someterse a una cirugía la cual puede cambiarle la vida por completo. Así que éste hace una lista de deseos (un bucket list) para cumplirlos junto con sus dos padres, antes de la operación. Es así, que Rodrigo y Alejandra se verán forzados a aprender a convivir de nuevo, embarcandose (sin sospecharlo) en un viaje lleno de aventuras, que al final, hará que sea muy difícil separarse de nuevo y verán el panorama de una manera diferente.
Tuve la oportunidad de entrevistar a Mauricio Ochmann y a Fernanda Castillo y platicamos de todo incluyendo bucket lists, sus momentos favoritos de la película, y hasta de cuanto se odian!
Please follow and like us: