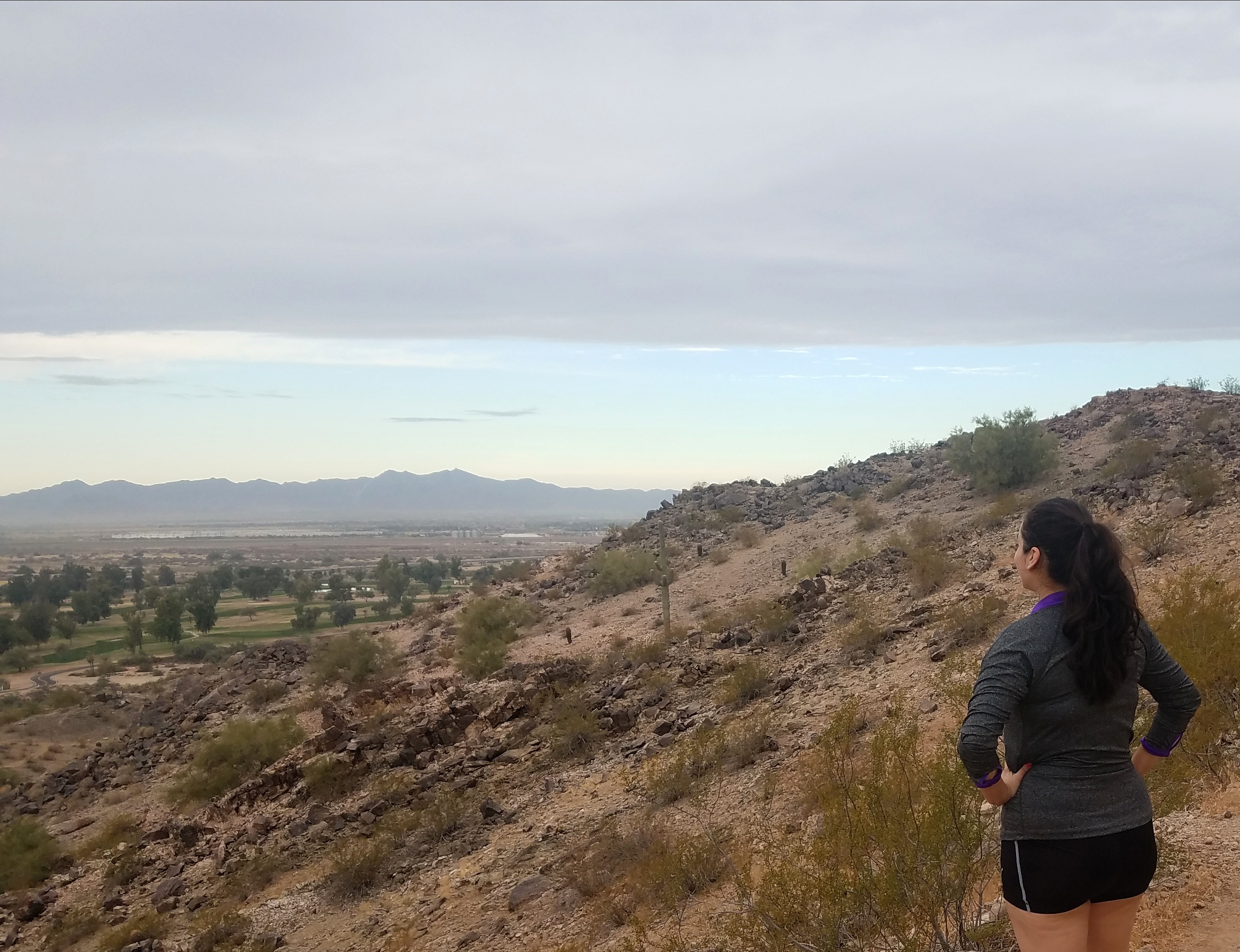 National Mountain Day is on December 11th and since we are #EnthusiasticAboutHiking, you know we have to celebrate! I will of course be going on a hike and appreciating our beautiful Earth and I invite you to join me wherever you are! If you happen to be in Arizona, you can find some inspiration on where to hike on my Hiking Bucket List!
For those of you not in Arizona, I'm hoping that I can inspire you to go out and explore your own area with these seven reasons to hike! Enjoy!
To Enjoy The Views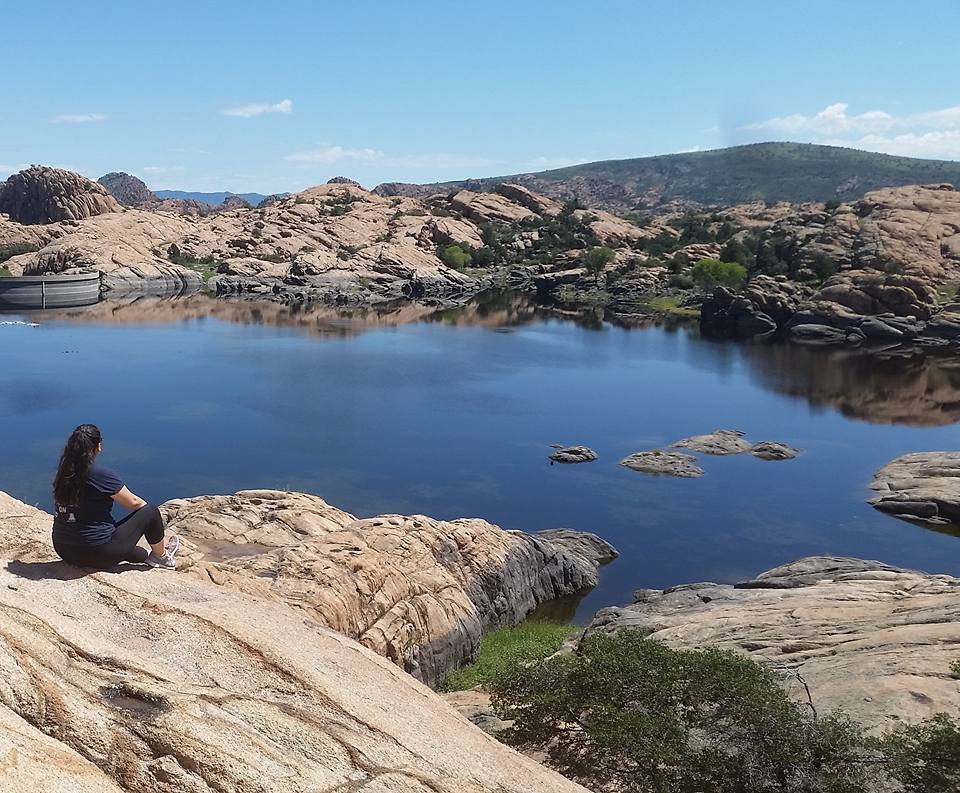 One of the best parts about reaching the peak of any mountain is the views that you get to witness. Besides the fact that the views are stupendous, knowing that to appreciate this view you had to put in some work makes it that much worthwhile. Being at the top of a mountain and feeling so small, yet so powerful is an incredible thing. Where's the best view you've witnessed? Some of my favorite views have been from Horseshoe Bend, you can see those photos here!
To Get Some Exercise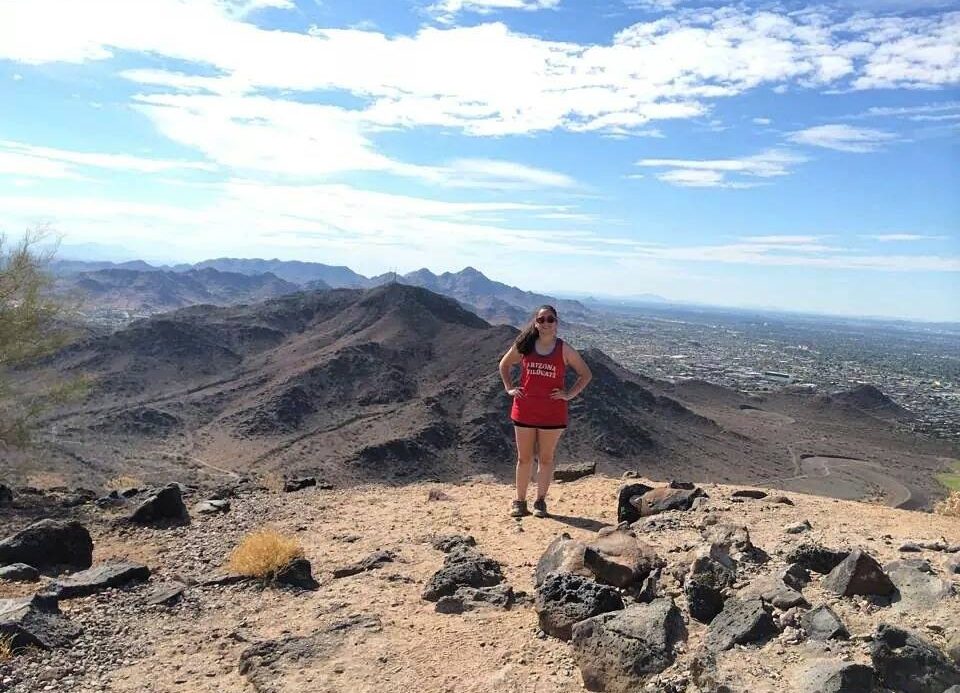 I think this is probably the easiest reason to list to convince everyone to hike: it's good for your body! Exercise is one of the best things you can do to stay healthy and hiking is a really fun way to do it! If you're not a hiker, I would recommend you work your way up in difficulty levels…and you can start by checking out easy hikes in Phoenix here!
To Soak In That Vitamin D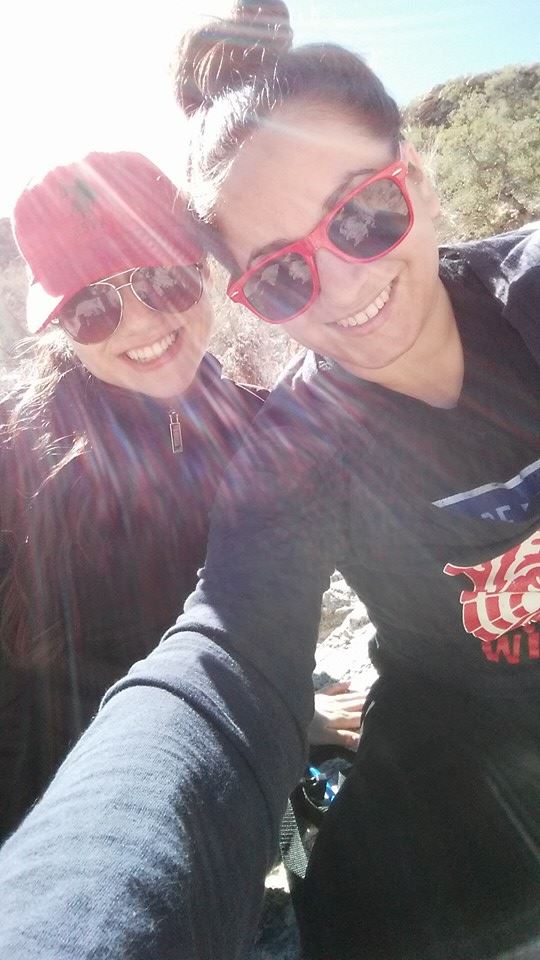 Hiking is of course good for you because it offers the opportunity for you to exercise, see above perk! But it's also good for you to hike because you can get that Vitamin D into your system from the sun! We've all heard that Vitamin D is good for you but what exactly does it do for you? I googled and found that Vitamin D promotes bone growth and strength and it also wards off sadness!
To Catch Up With Friends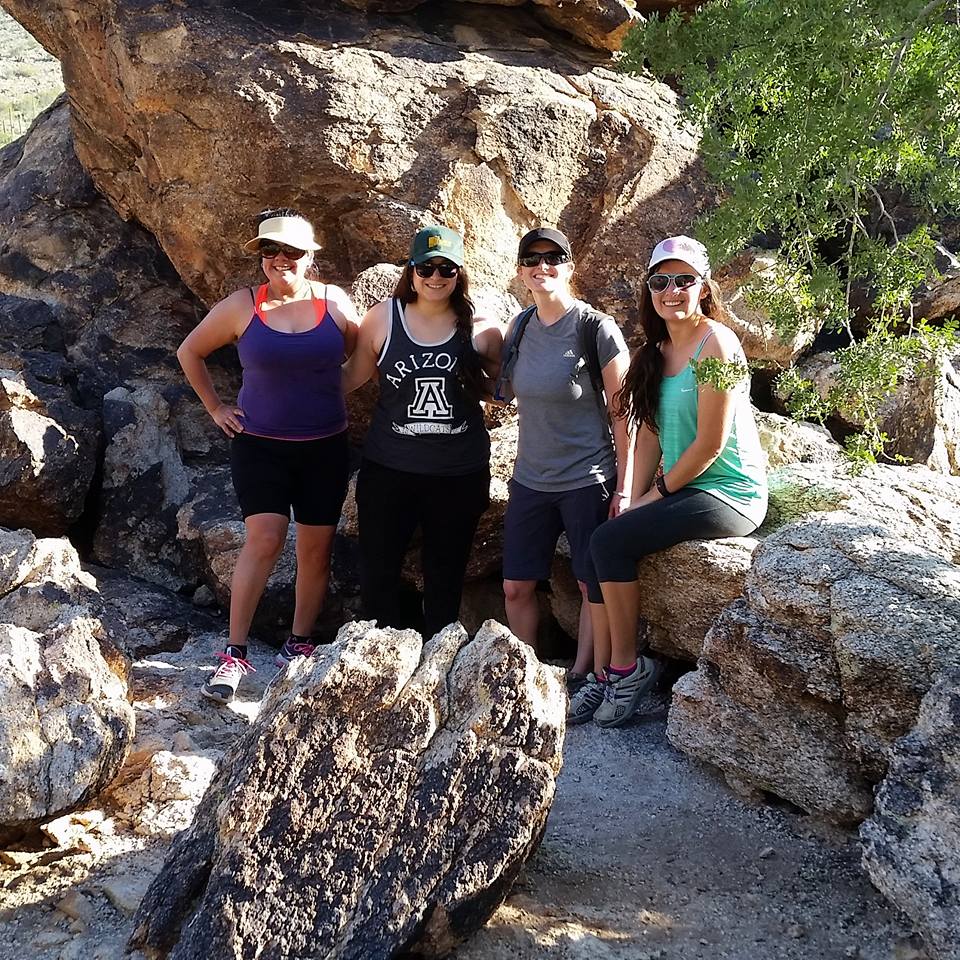 One of my favorite parts about hiking is that it's something that you can do with other people, including friends and family! Hiking is an awesome way to catch up with friends, not only do you get your steps in for the day, but you are surrounded by nature and get to spend time with those you love. What I enjoy the most about catching up with friends via hiking is that for the most part it's an inexpensive and healthy way to hang out!
To Do Some Self Reflection In Nature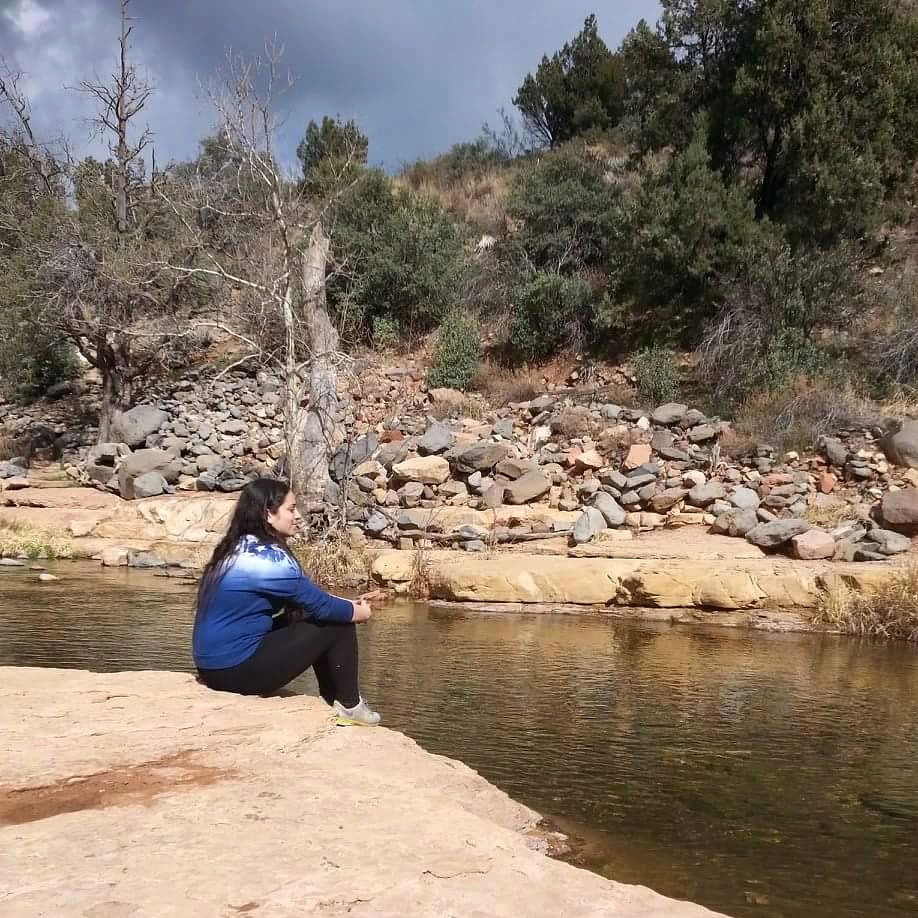 Sometimes work can get a little hectic, and so can life and it's completely okay to want a break. When I need to be alone with my thoughts and put some space between my responsibilities and myself, I like to go to the mountains. There's something about the quietness of being out in nature that really soothes the soul. And being surrounded by beautiful views doesn't hurt. I like to hike with friends (see above reason) but sometimes a solitary hike is just what the body needs.
To Set and Accomplish Goals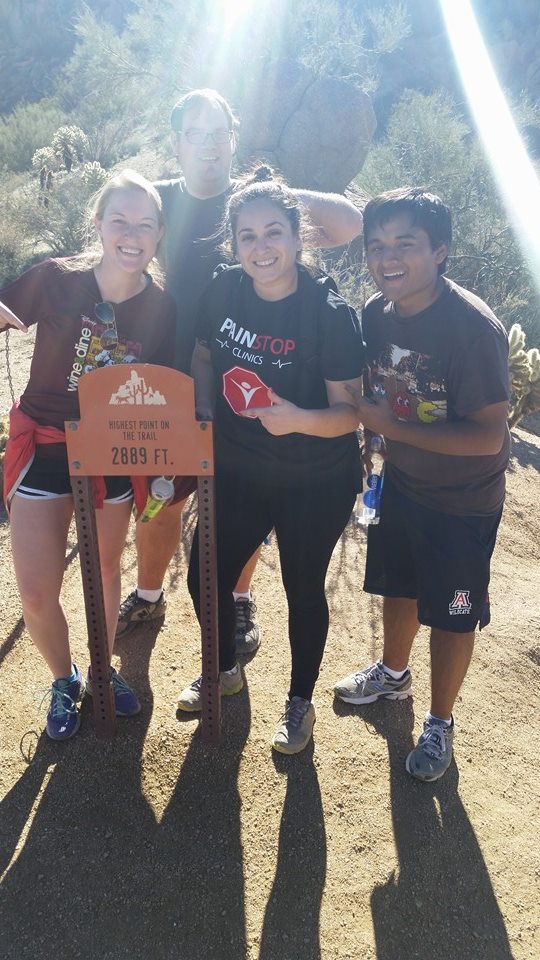 As you become a more experienced hiker, I think it's really fun to grow as a hiker and you can do this by doing more difficult hikes. It's very empowering to set your eyes on a hike that you know will be difficult, to train, and then to reach the peak! Hiking can teach you all about goal setting, and will teach you how to celebrate those wins! I can tell you that when I reached the top of Grouse Mountain, I felt like I could do anything I set my mind to!
To Get Some Great Instagram Shots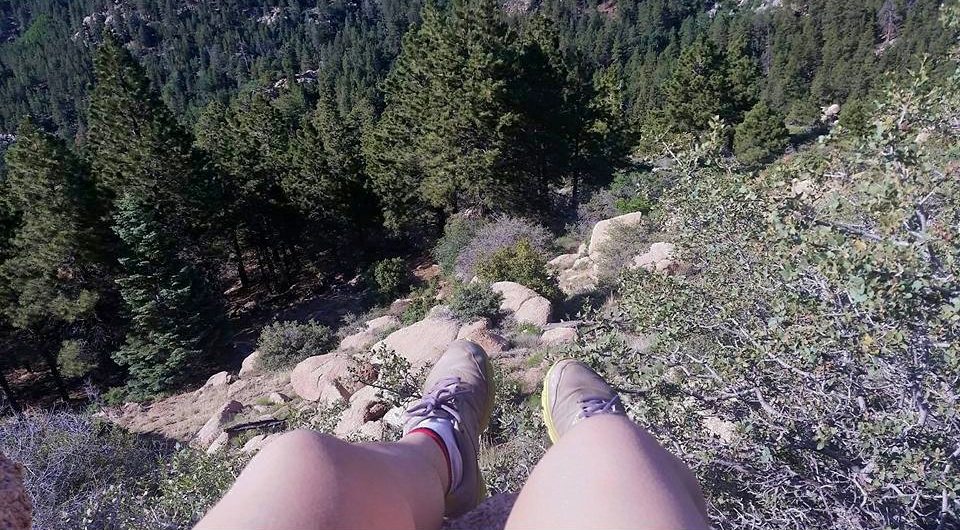 This list wouldn't be complete without another one of my favorite reasons why I like to hike: the photos! If you've hiked with me before, you'll know that one way I like to celebrate reaching the peak is to have a mini photo shoot. I do this because nature is so beautiful and I believe it needs to be shared, especially if sharing a photo can inspire someone else to join the adventure. And it's always fun to share photos with someone who can't hike (like my mom), because it's almost like she did the hike with me.
---
I hope this list inspires you to go out and get some nature in your life today, everyday, and on December 11th! Let me know if you have any questions about hiking or if you have any other reasons why you like to hike!
For more hiking inspiration, check out my hiking bucket list here.
Thank you all for reading, and stay enthusiastic!
Feel free to follow the adventure on social media ?
Facebook / Instagram / Twitter / Youtube 
-Maira
Please follow and like us: