We have been featured on Arizona's premier hiking instagram account as well as the Girls Who Hike Arizona instagram account.
Featured hike this week: Piestewa Peak
Flagstaff
The Grand Canyon
Humphrey's Peak
Central Phoenix
Camelback Mountain
Piestewa Peak
Kingman
Hualapai Mountain
North Phoenix
Deem Hills 
Lookout Mountain Preserve
North Mountain
Phoenix Mountain Preserve
Phoenix Sonoran Desert Preserve
Shaw Butte
Mesa
Usery Mountain
Peoria
Thunderbird Mountain
Prescott
The Dells at Willow Lake
Watson Lake
Sedona
Cathedral Rock
Devil's Bridge
Slide Rock
Scottsdale
Papago Park 
Pinnacle Peak 
South Phoenix
South Mountain
West Phoenix
Estrella Mountain 
Skyline Regional Park
White Tank Mountain
Tucson
Seven Falls
Romero Pools
Finger Rock Canyon
Hikes Outside of Arizona:
Albuquerque — Colorado —  Los Angeles  — Malibu —  Montana
---
Blogs about hikes:
Couch to Havasupai Falls: Difficult Hikes in Phoenix!
9 Photos To Inspire You To Visit Antelope Canyon!
Couch to Havasupai Falls: Moderate Hikes in Phoenix!
Couch to Havasupai Falls: Easy Hikes in Phoenix!
6 Photos To Inspire You To Visit Glacier National Park!
5 Arizona Hikes to Add To Your Bucket List!
It's Hiking Season: Top 5 Arizona Hikes!
11 Photos To Inspire You To Visit Horseshoe Bend!
Hiking In Malibu: Escondido Falls Trail!
Hiking In Malibu: Point Dume State Beach!
Conquering Ford Canyon Trail!
Mom Crosses Off Grand Canyon From Her Bucket List!
Meeting 50 Cent & Intense Hiking!
---
PIESTEWA PEAK 
Summit Trail is a moderate hike and when you get to the top it feels like you are SUPER high up. It is a beautiful view of the valley and it's a little cooler up there. However, it is a popular hike so make sure you get there early to get good parking (also carpooling is encouraged).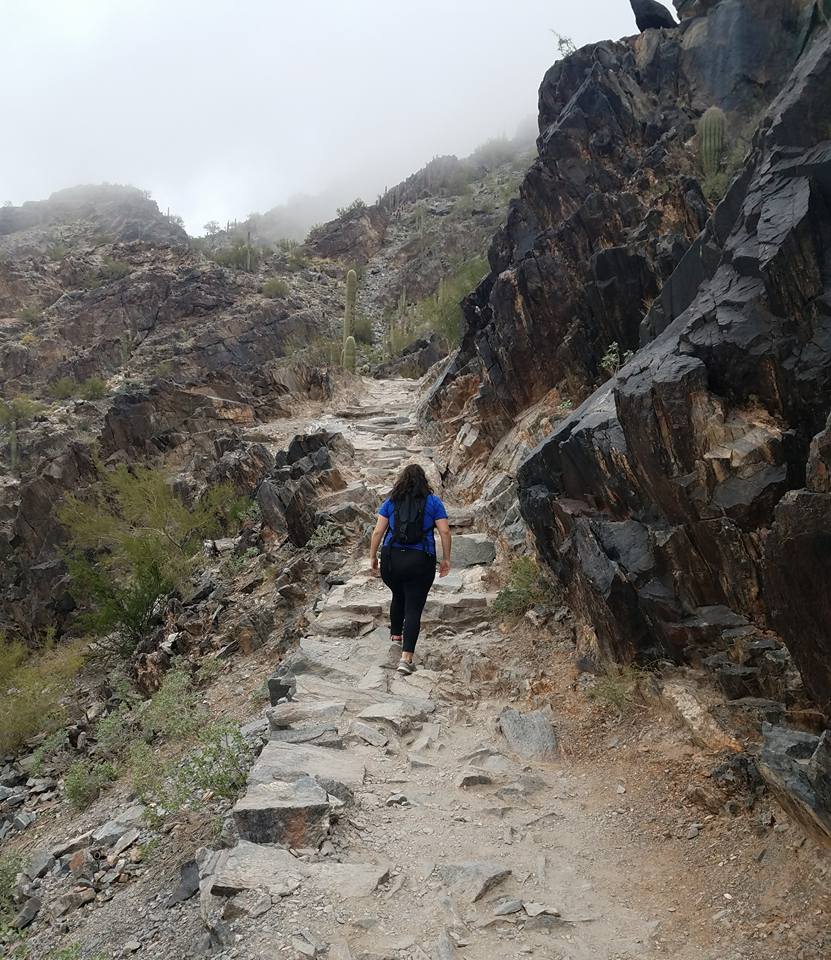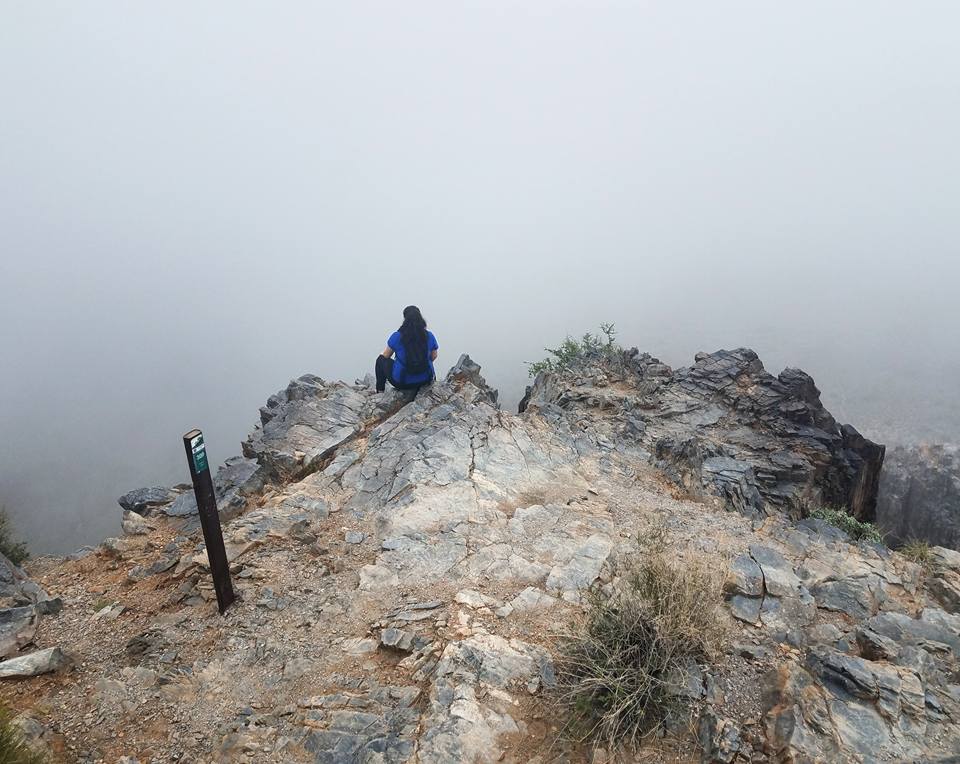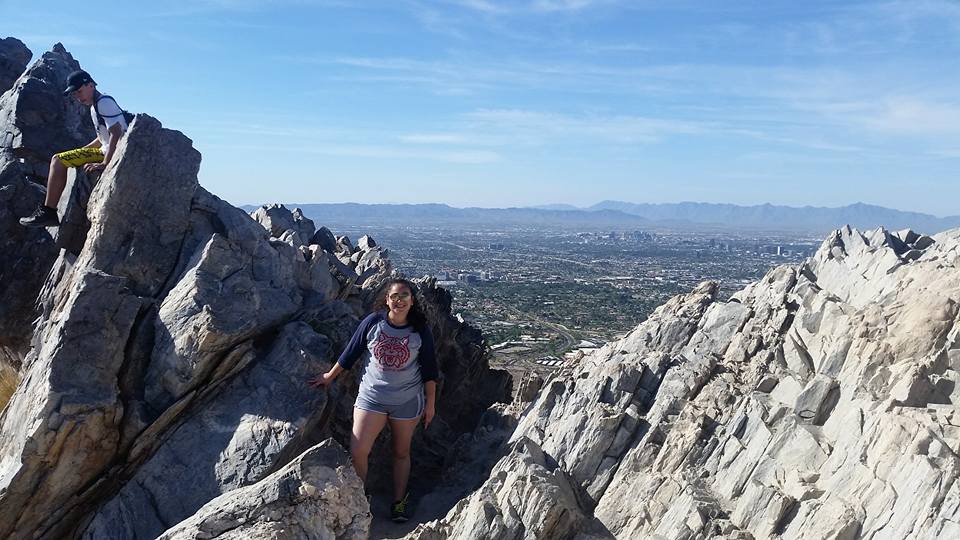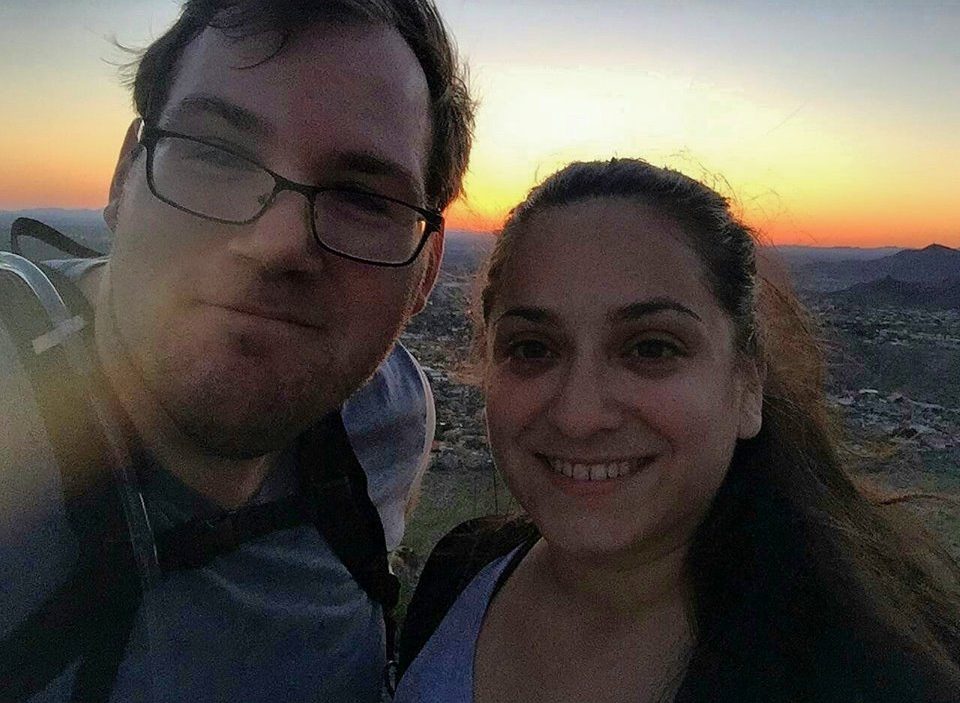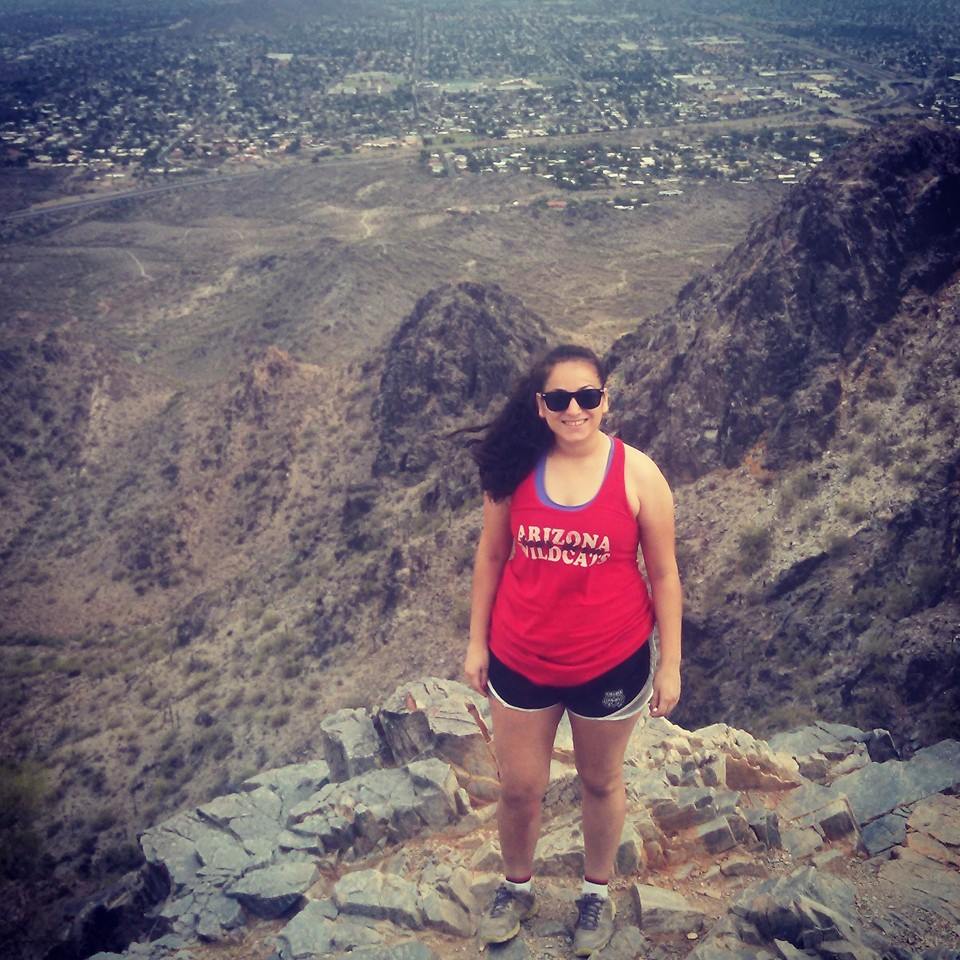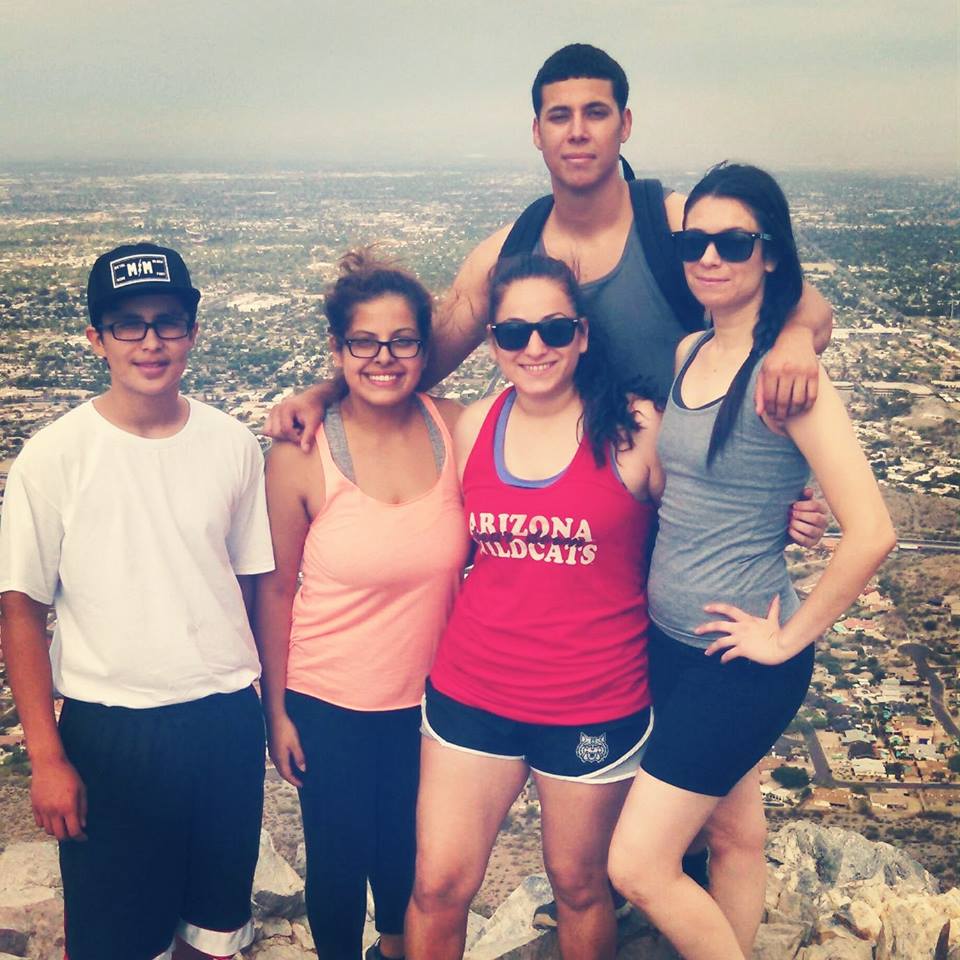 Nature Trail is easier than Summit Trail, it's more of a nature walk.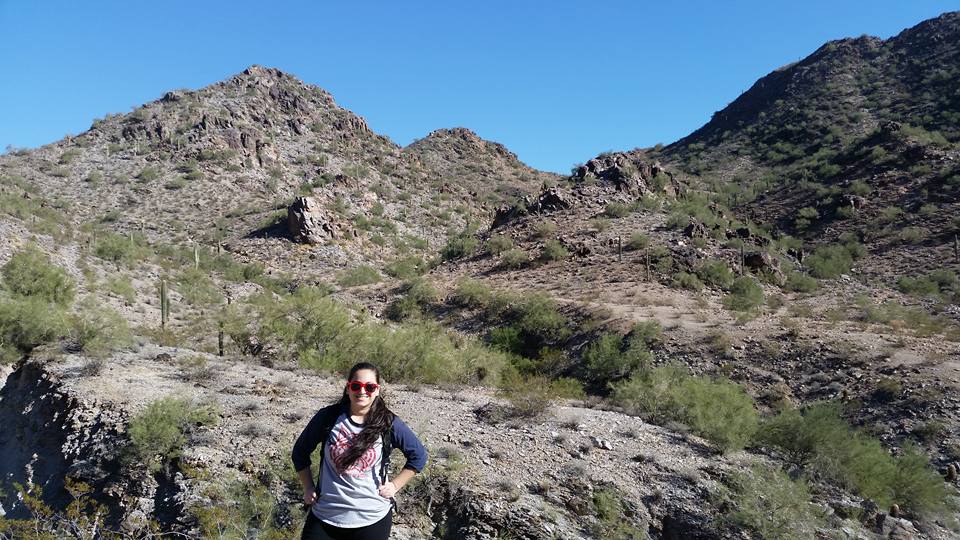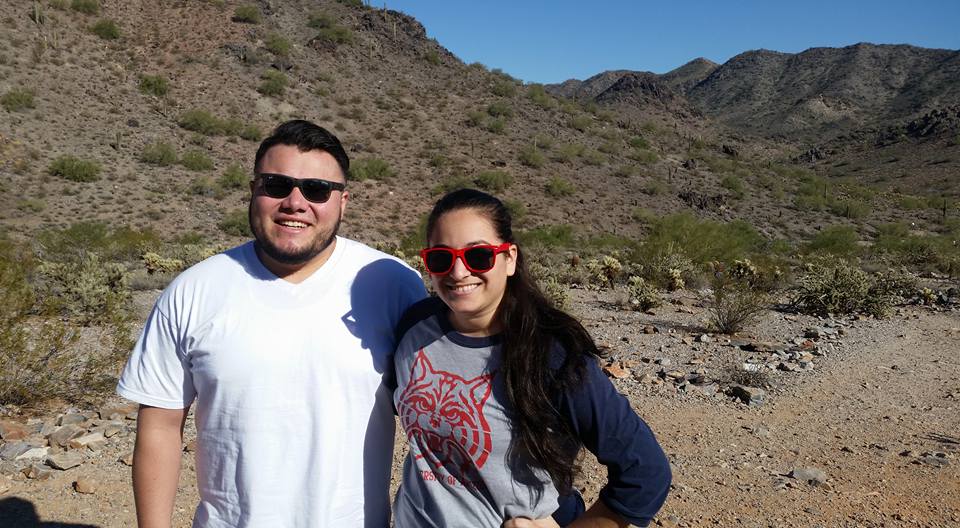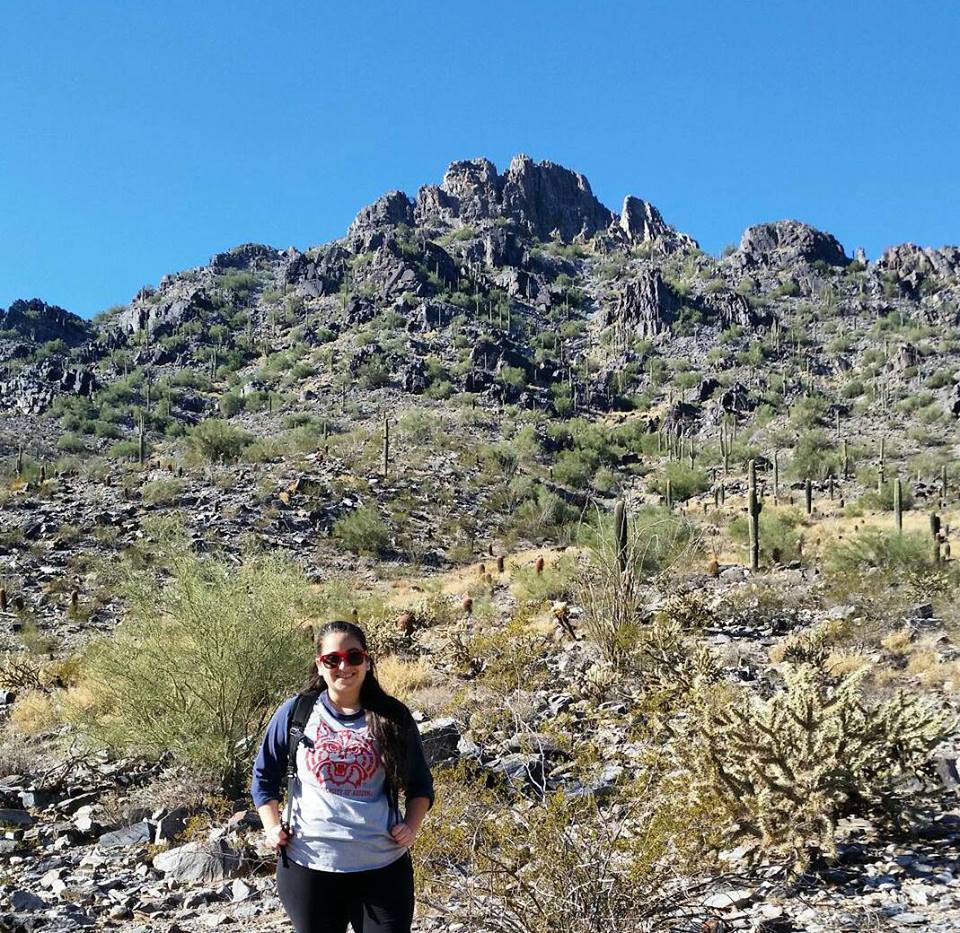 ---
WHITE TANK MOUNTAIN 
Ford Canyon Trail is a super long and kinda difficult hike but the views were spectacular. Took us almost five hours (including lunch) and we all hit our step goal with the 8 miles that we hiked.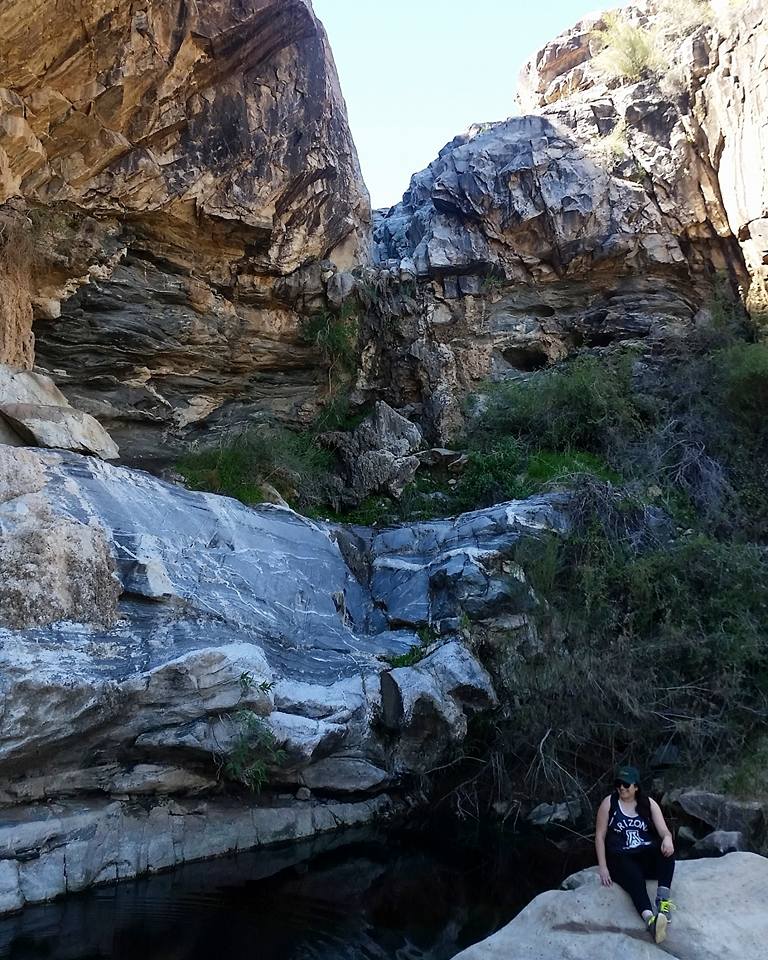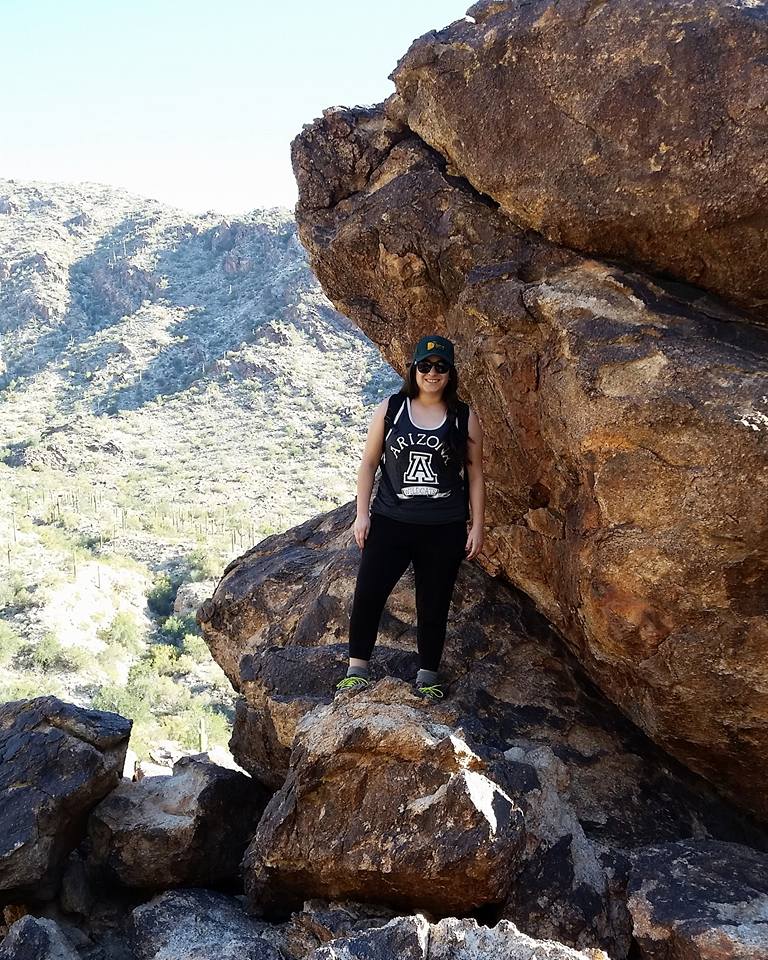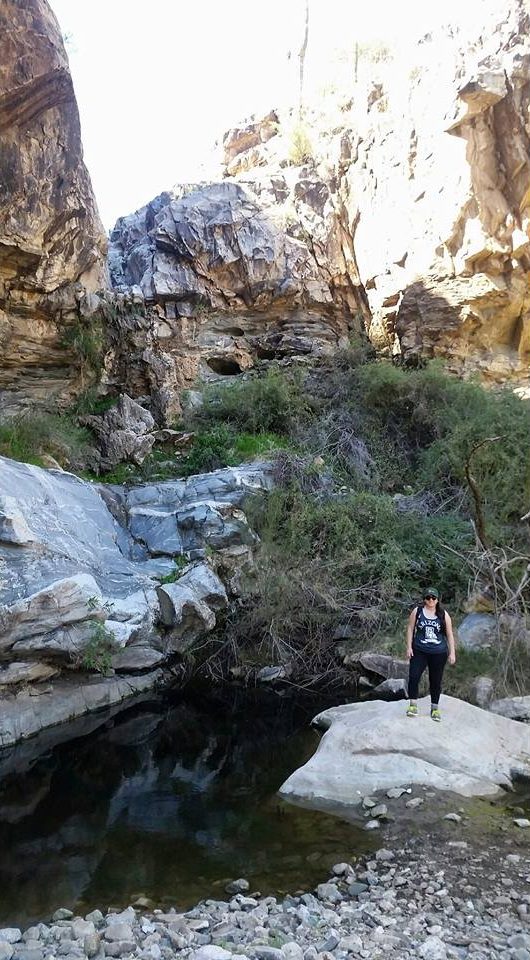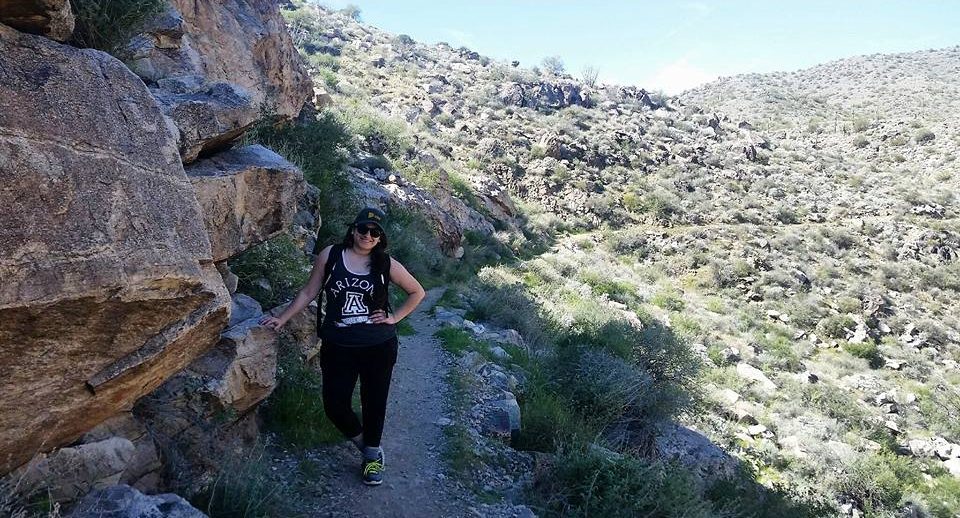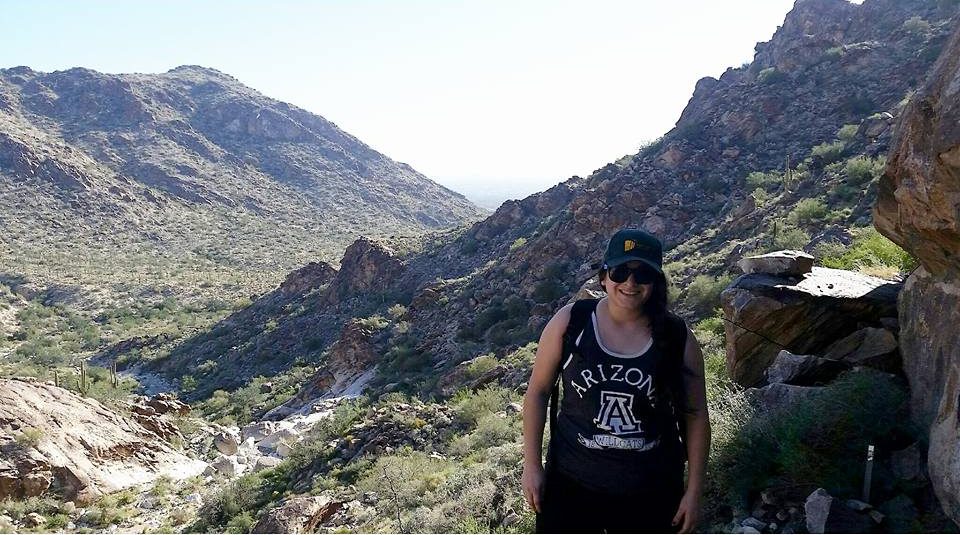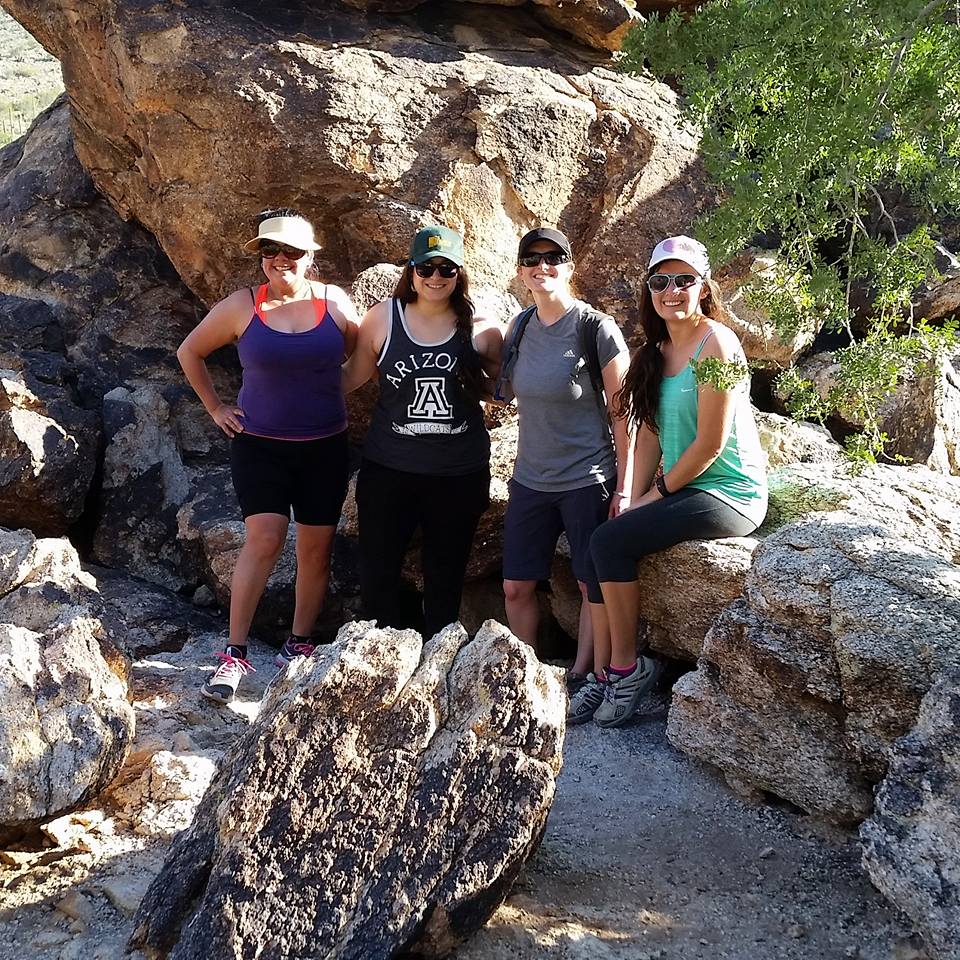 Waterfall Trail is an easy and pleasant hike that is perfect for the oldest and youngest in your group. If you go here right after it rains, there is an actual waterfall (small) but still cool.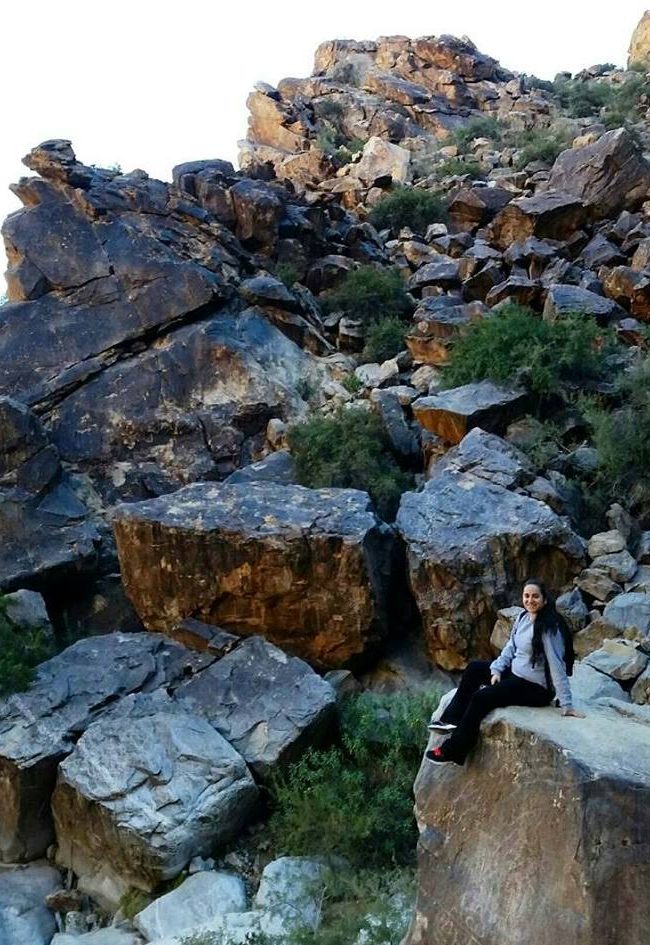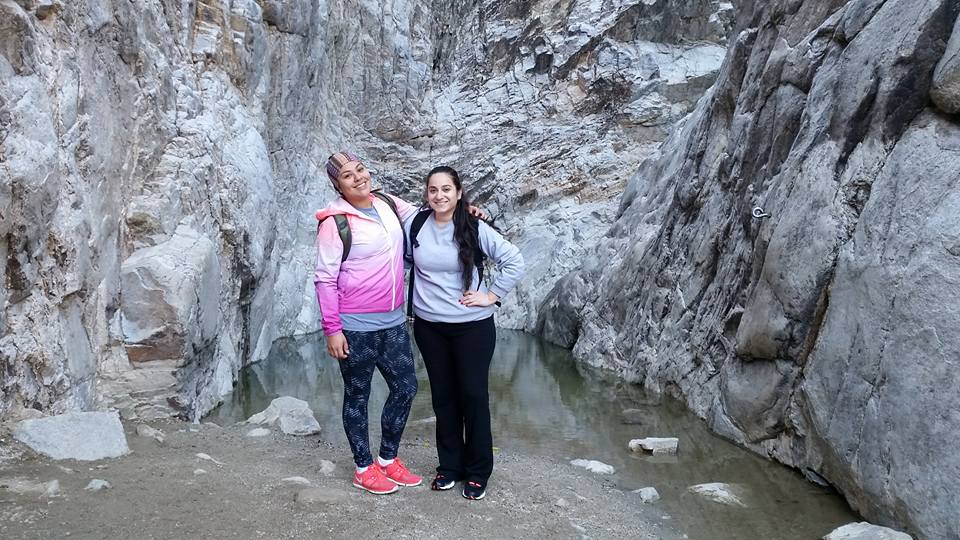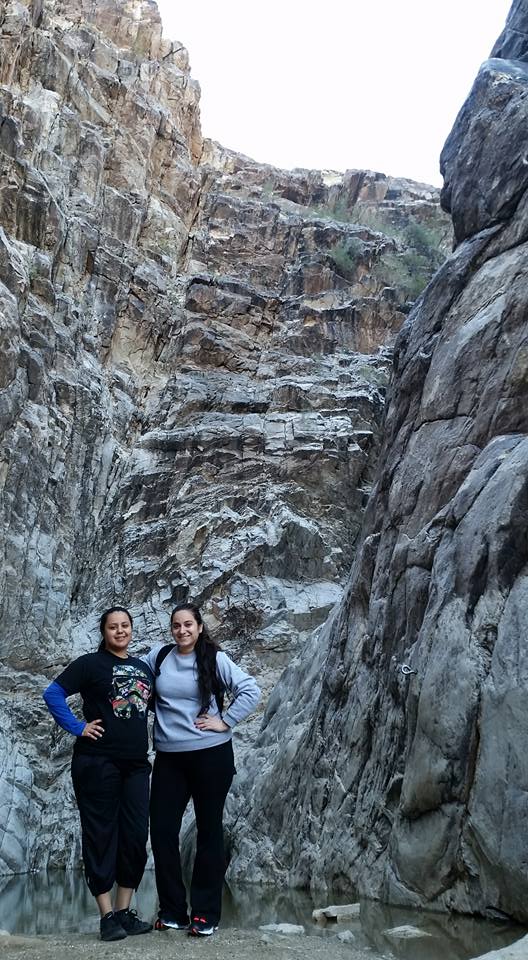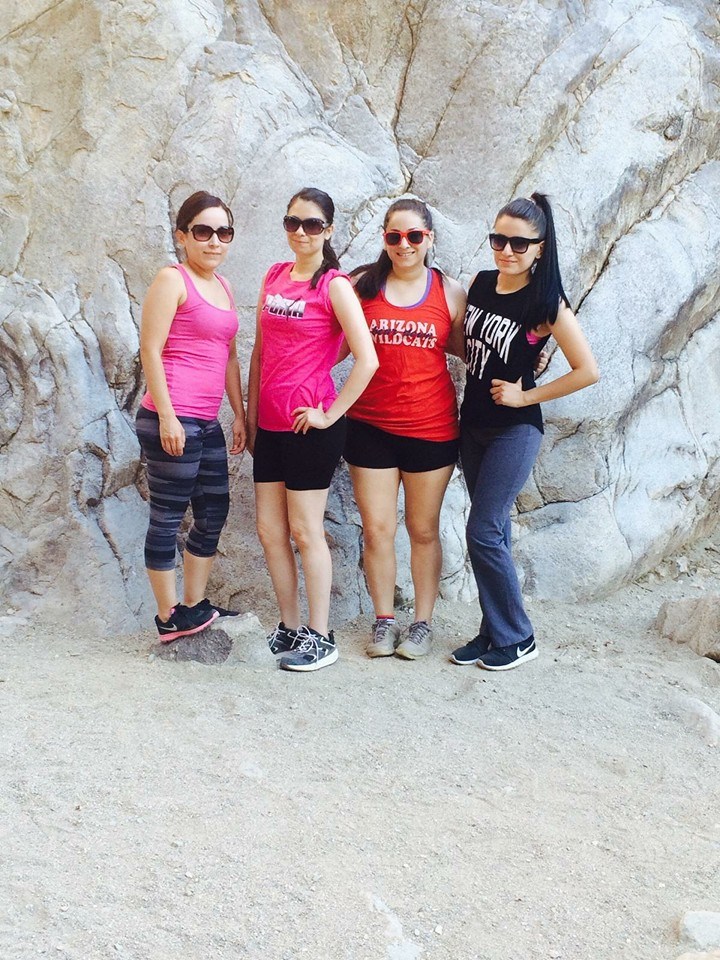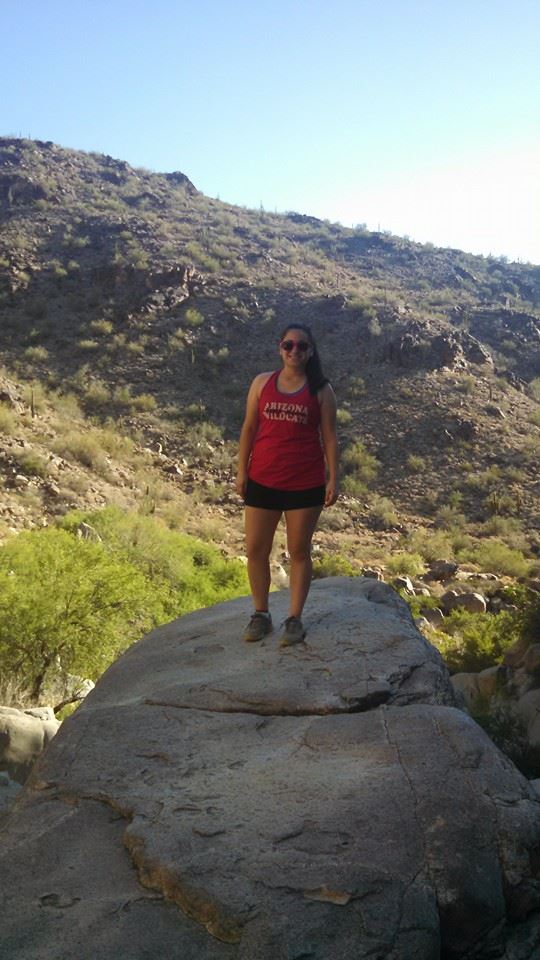 ---
HUMPHREY'S PEAK
Humphrey's Peak in Flagstaff (2 hours North of Phoenix) is the highest natural point in Arizona with an elevation of 12,633 feet. This hike is DIFFICULT. Not only is it super long (took us about 8 hours round trip) but it's also very steep. It is so worth it though because you literally feel like you are up in the clouds. It's such a great workout and the views are beyond beautiful. Hiking Humphrey's Peak is definitely one of my hiking accomplishments, I totally recommend it!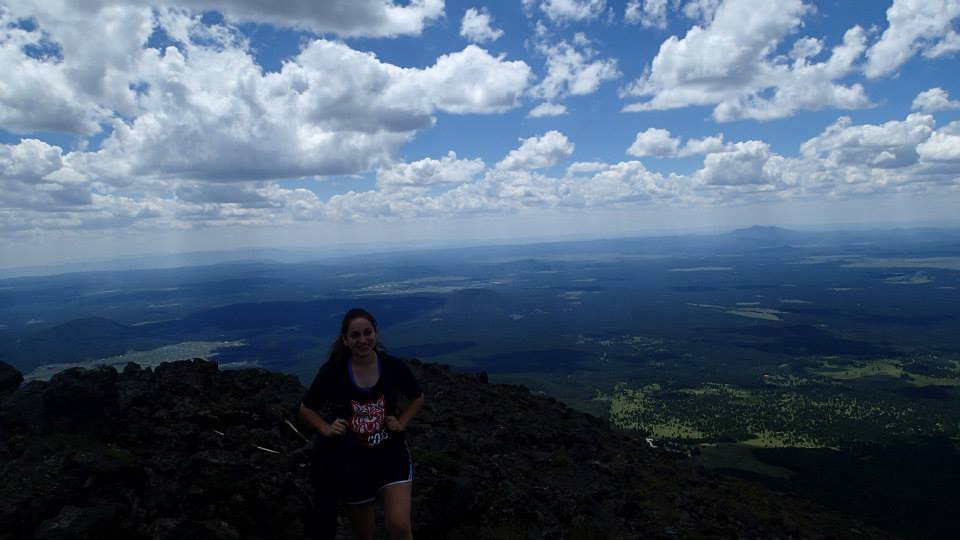 ---
ESTRELLA MOUNTAIN 
The Baseline Trail at Estrella Park is a great hike that starts off easy, then goes to moderate and then there's a section that is pretty steep and this is where I usually start sweating a ton.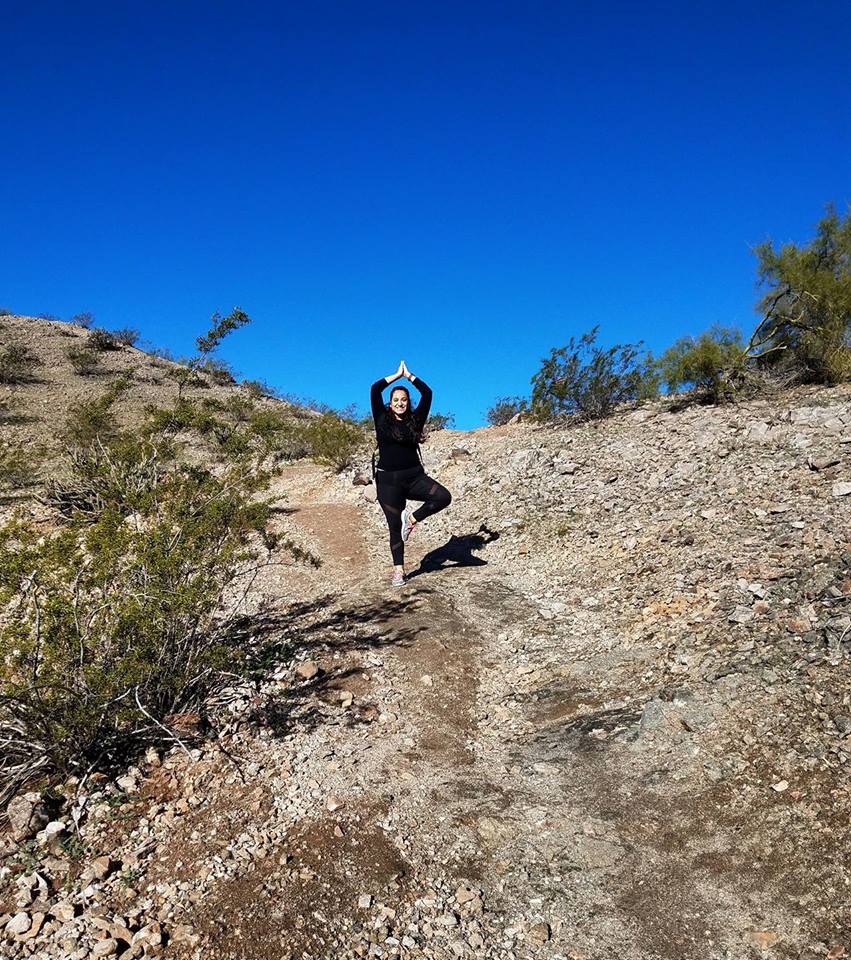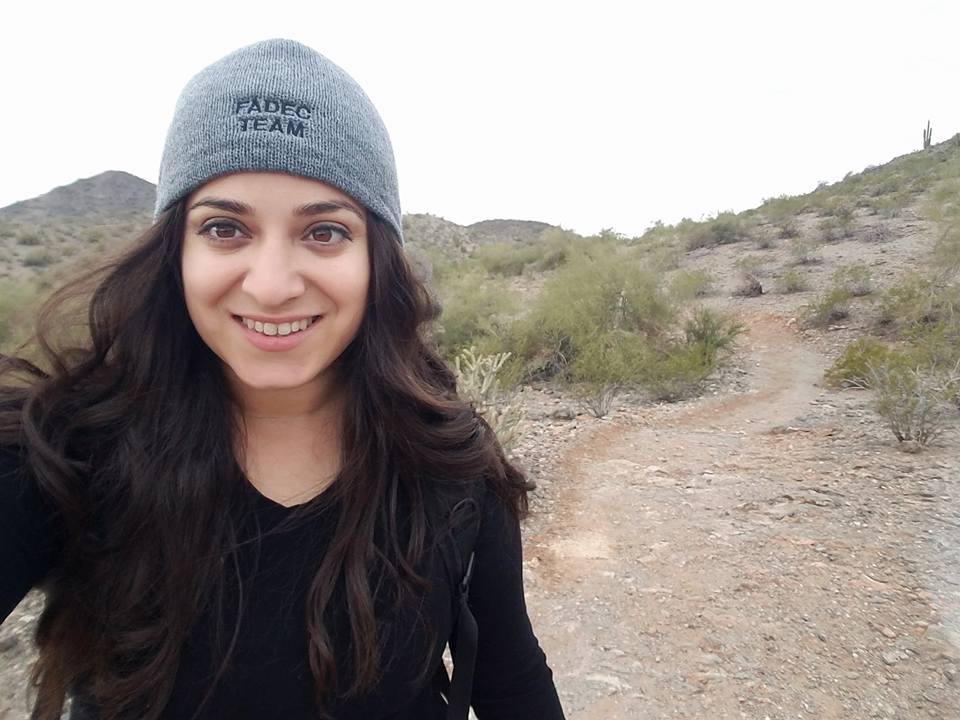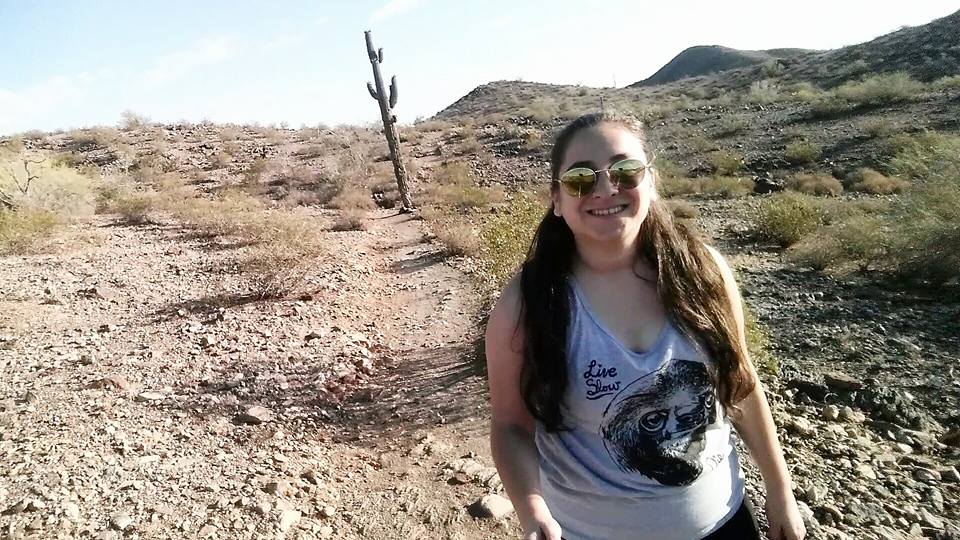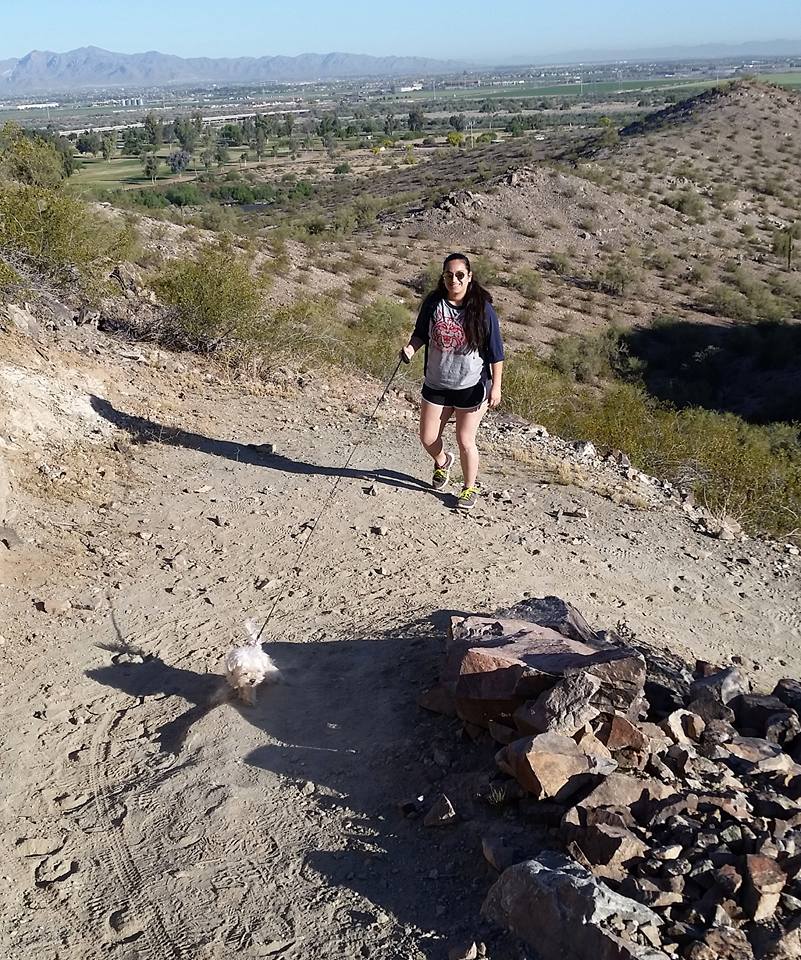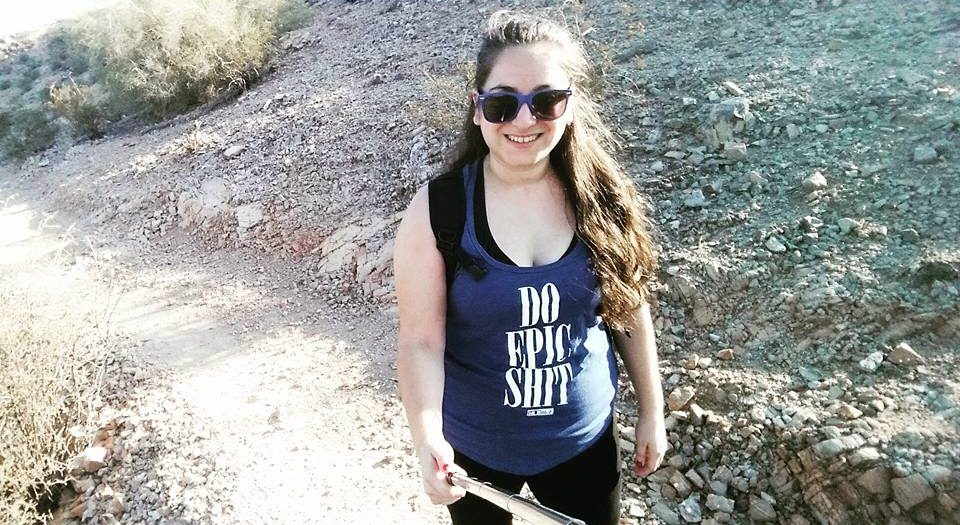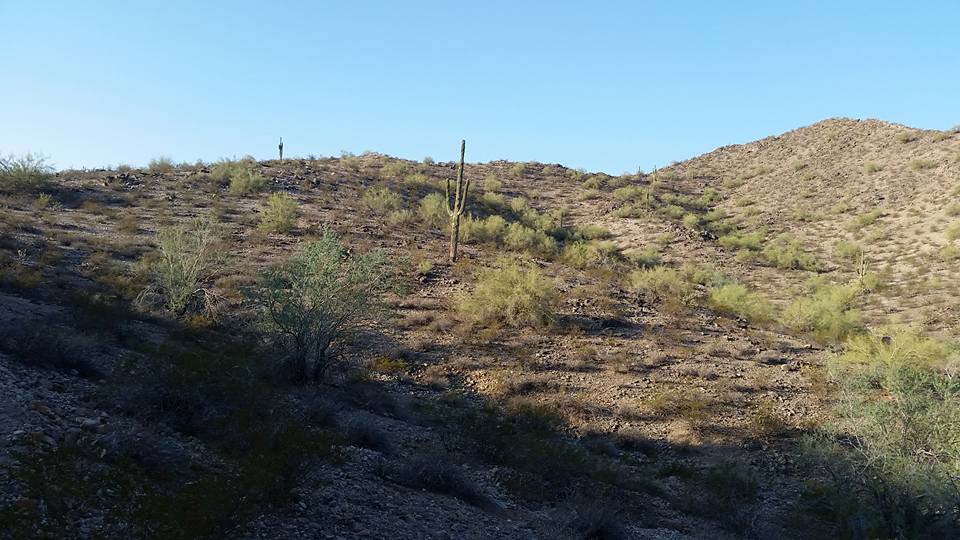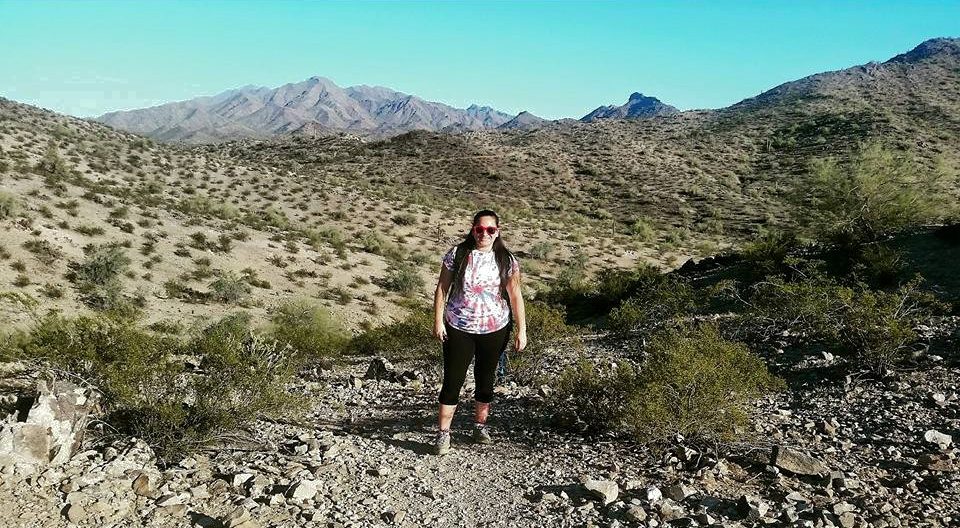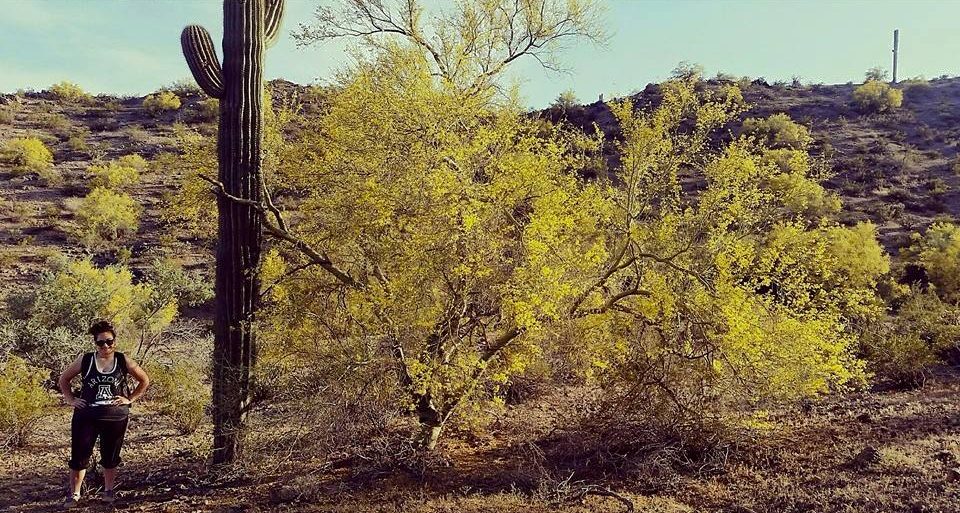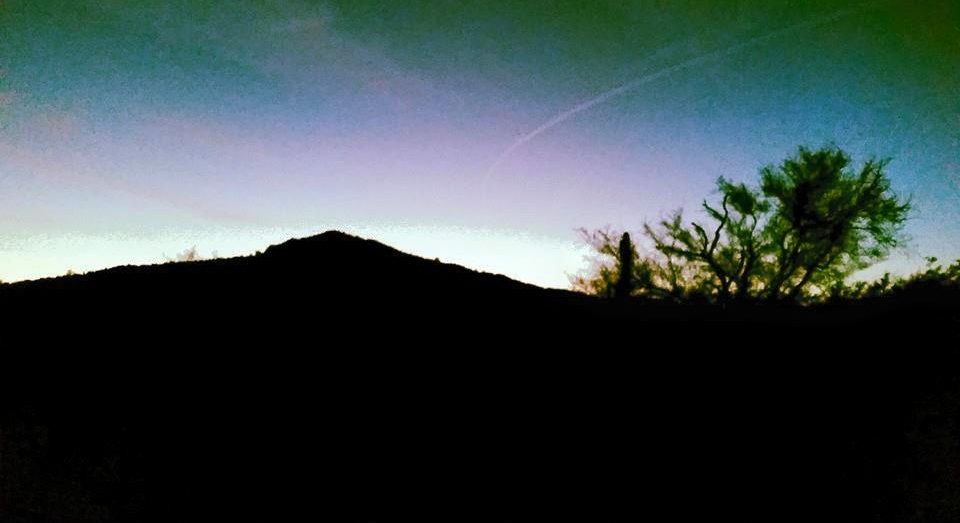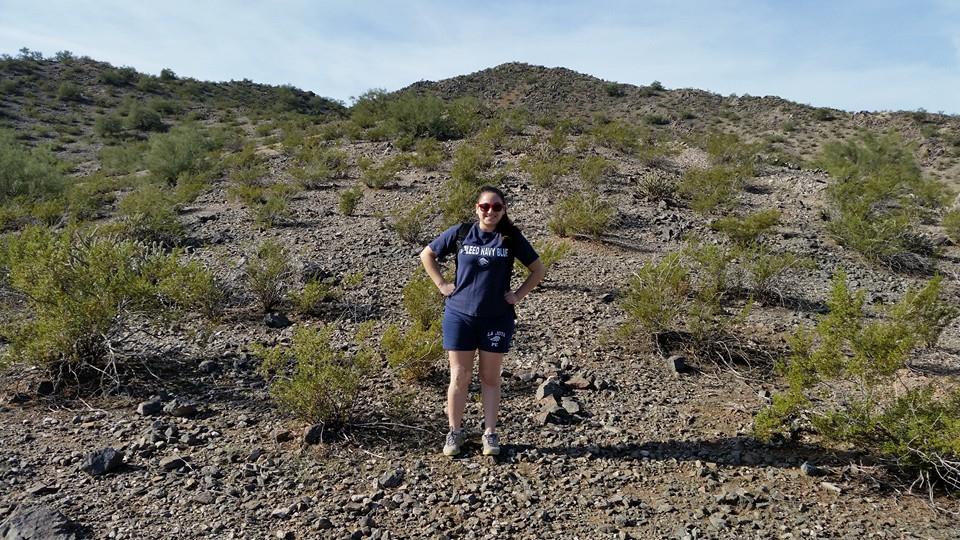 ---
Skyline Regional Park
The Turnbuckle Trail is rated moderate but I would personally rate it as difficult. It's a great workout and the views are beautiful!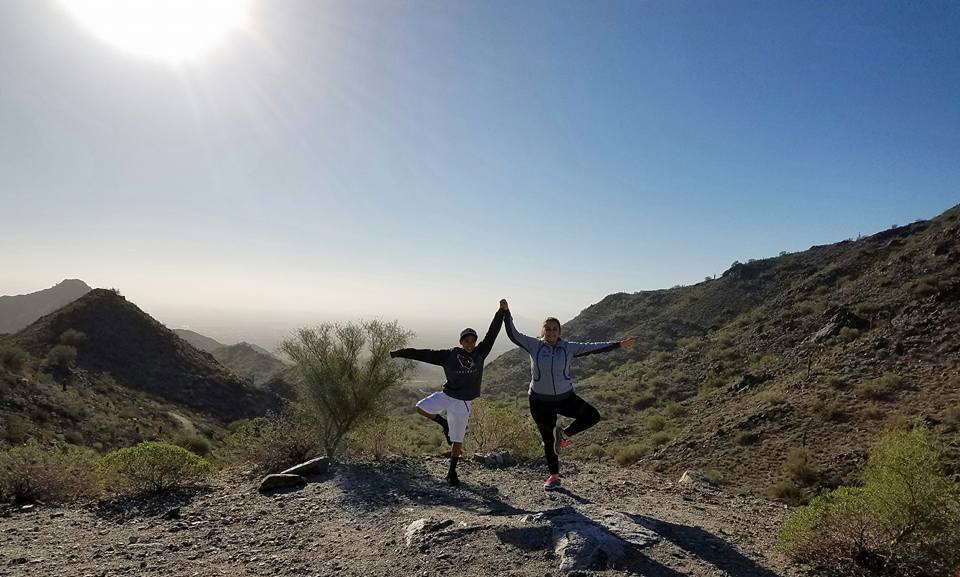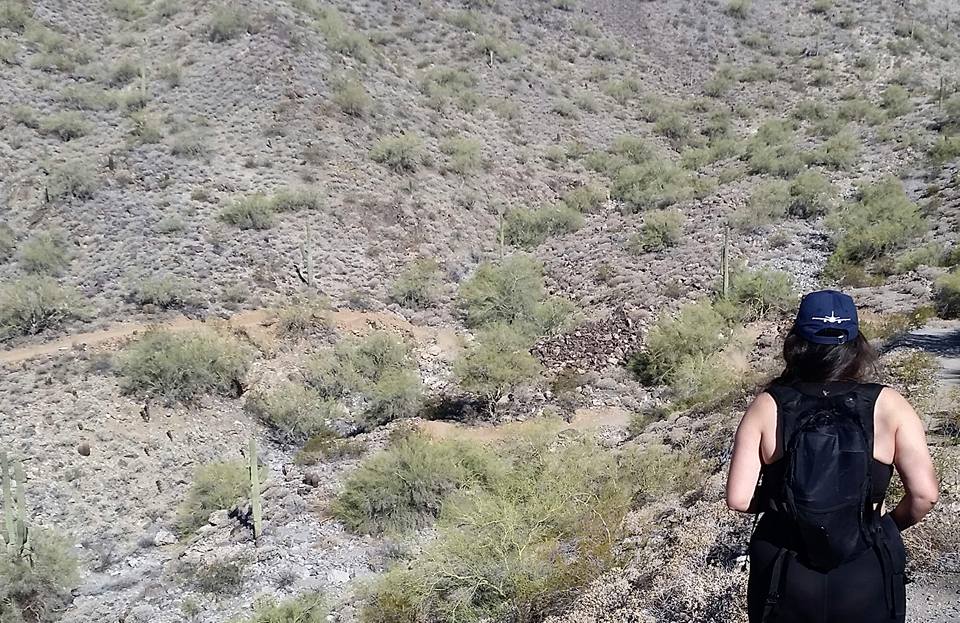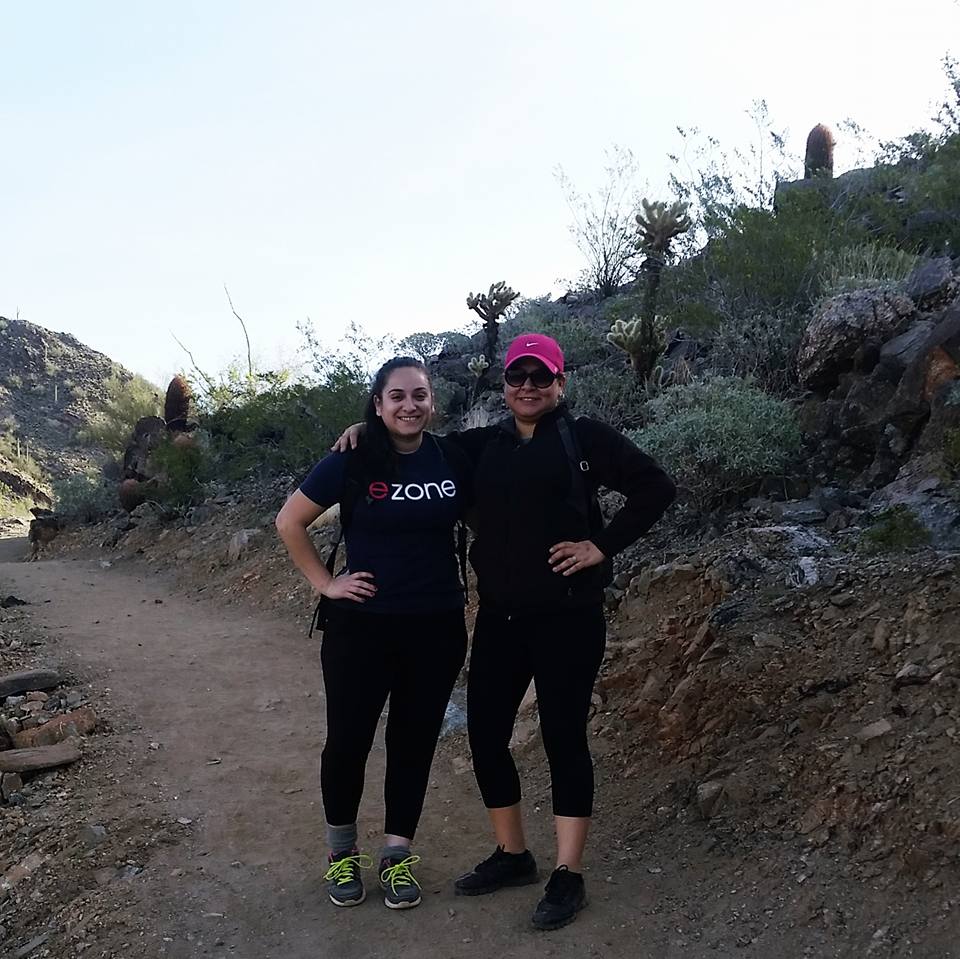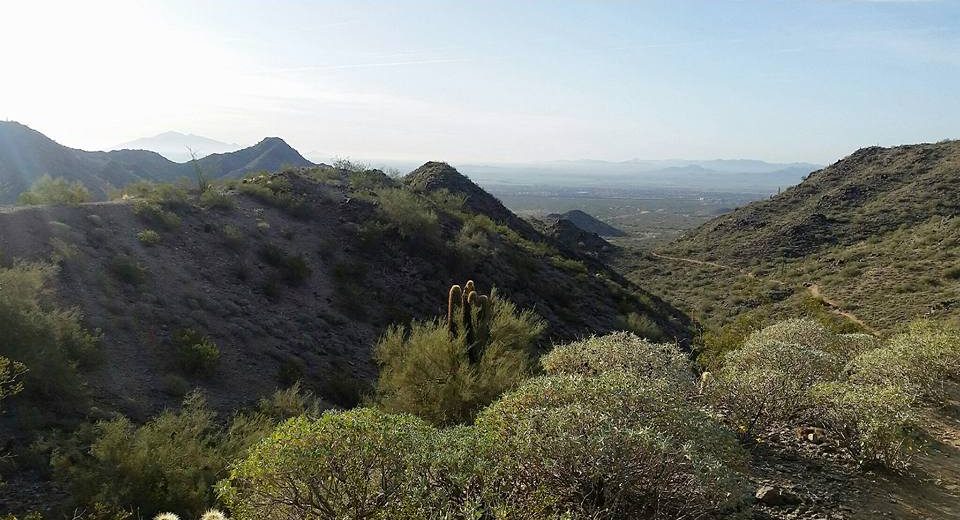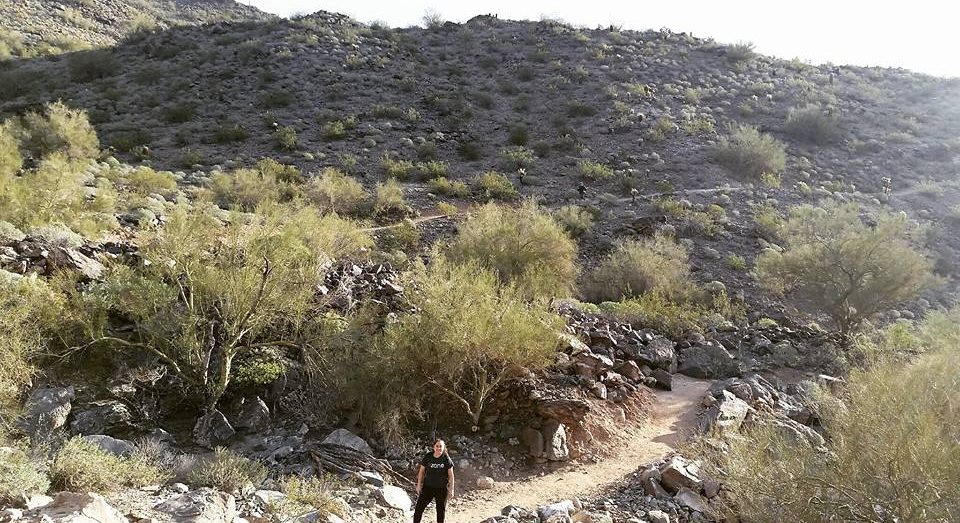 ---
THE GRAND CANYON
I love road tripping to the Grand Canyon in the winter just for this view alone!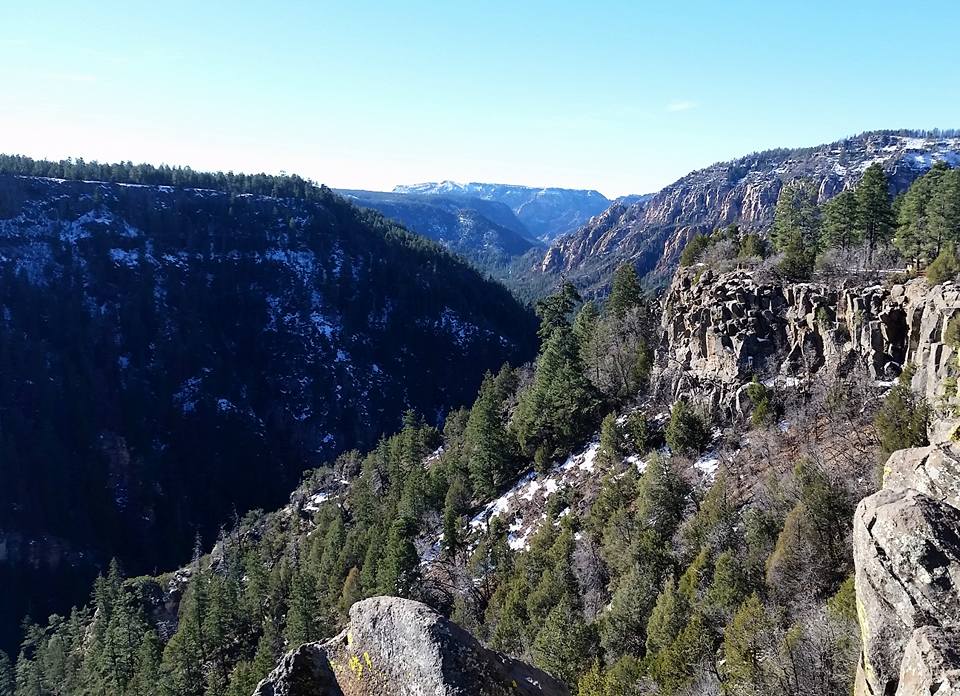 ---
THE DELLS AT WILLOW LAKE
 The Dells in Prescott is one of my favorite hikes in Arizona just because it is such a beautiful hike. I would rate it easy to moderate but I really enjoy this hike because of the views at the end. The first time my cousin and I did this hike, we tried to be adventurous and take a shortcut through the marshland and almost drowned so we don't recommend that haha. It's such a peaceful hike because not a lot of people hike here. I highly recommend it. Beautiful views of the marshland, the rocks, and Prescott.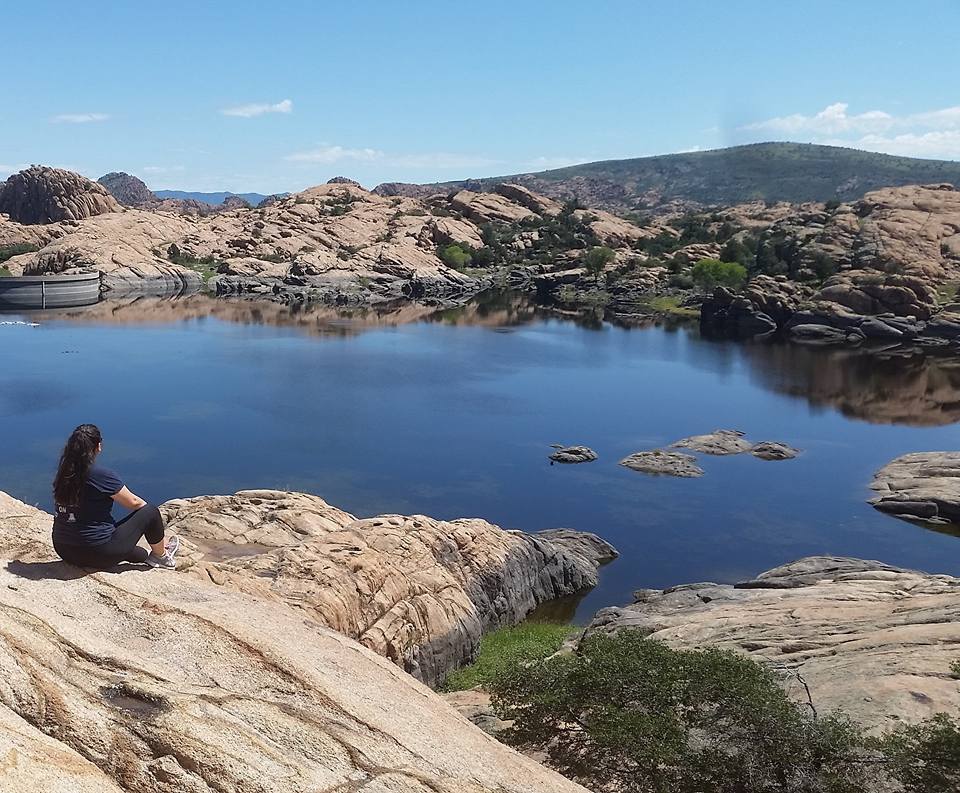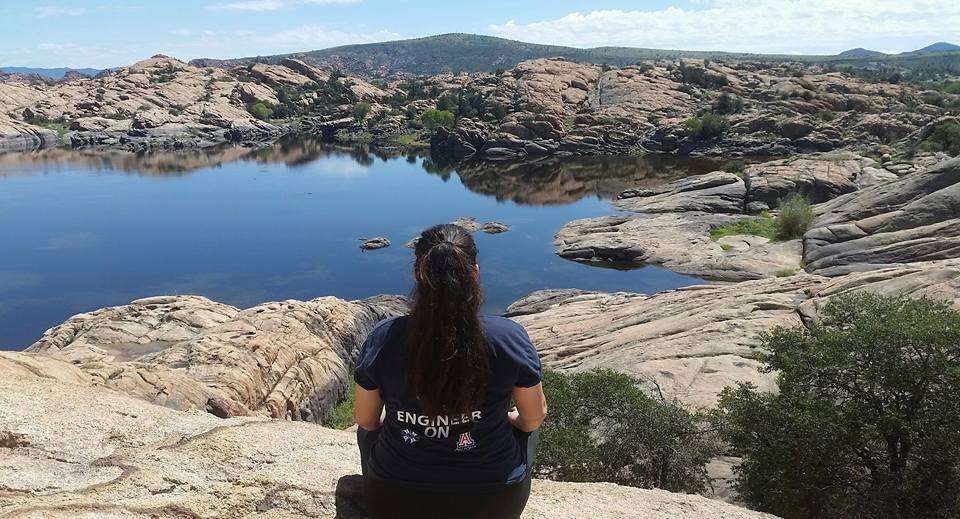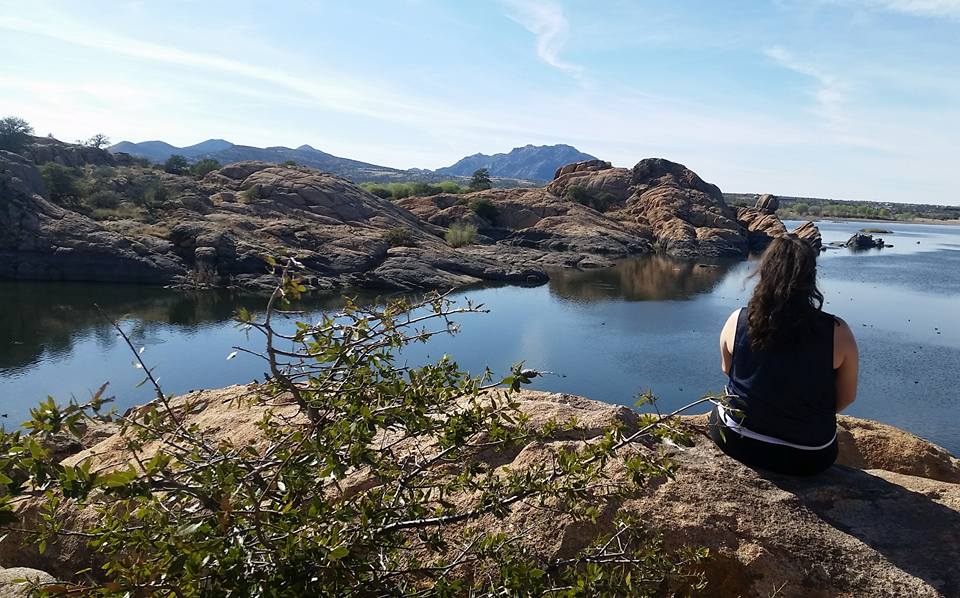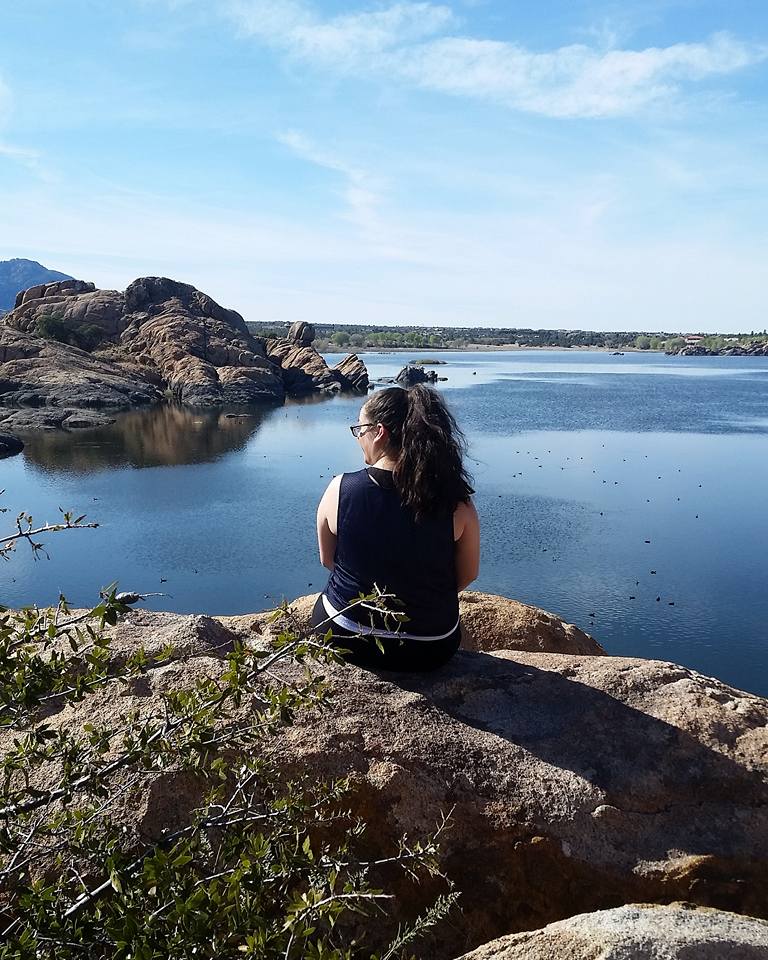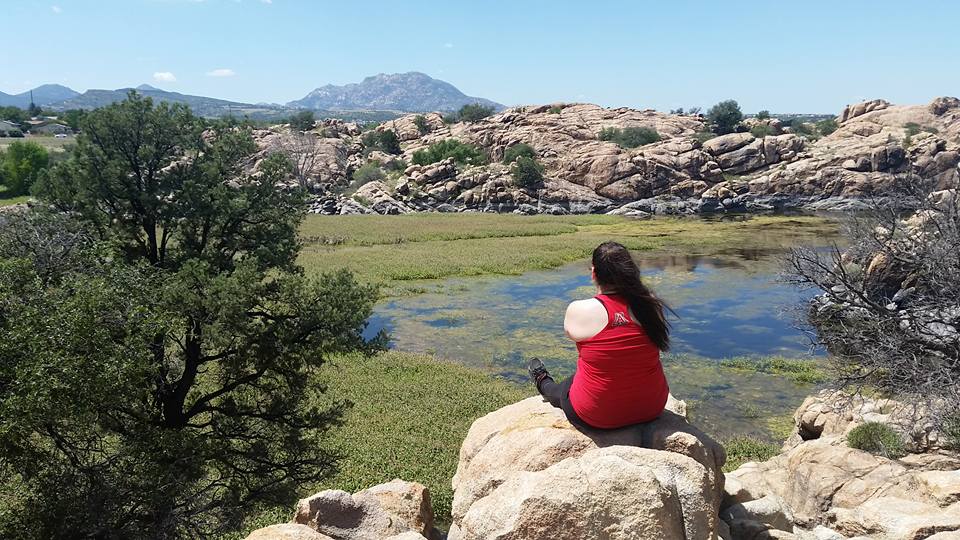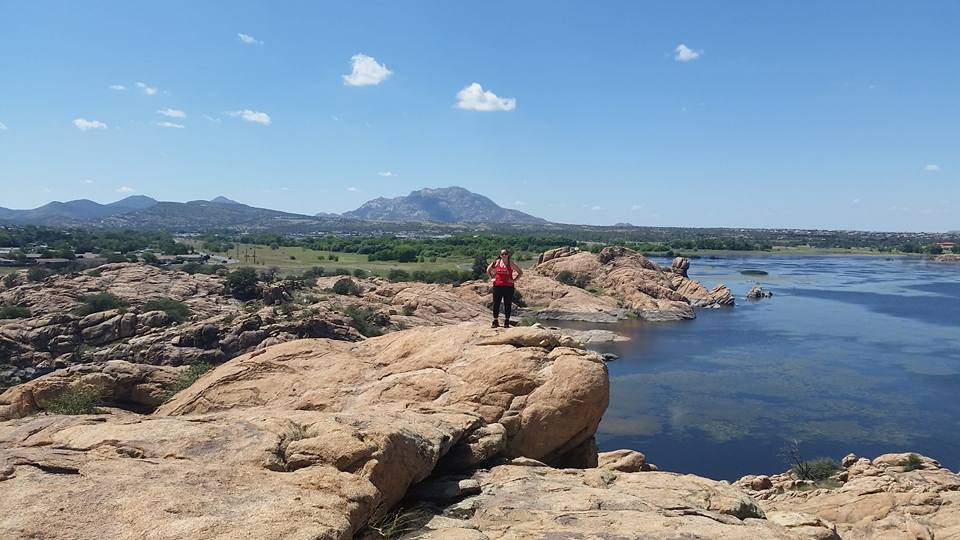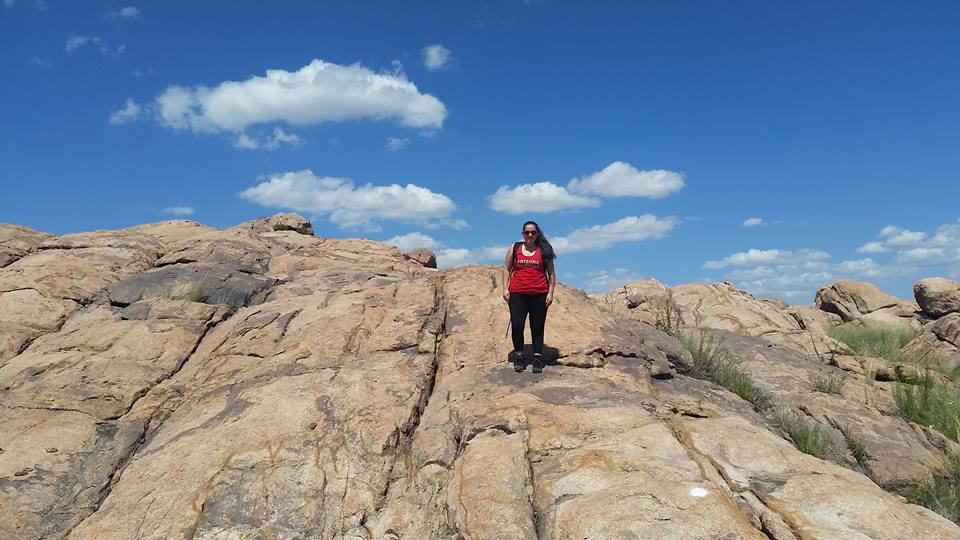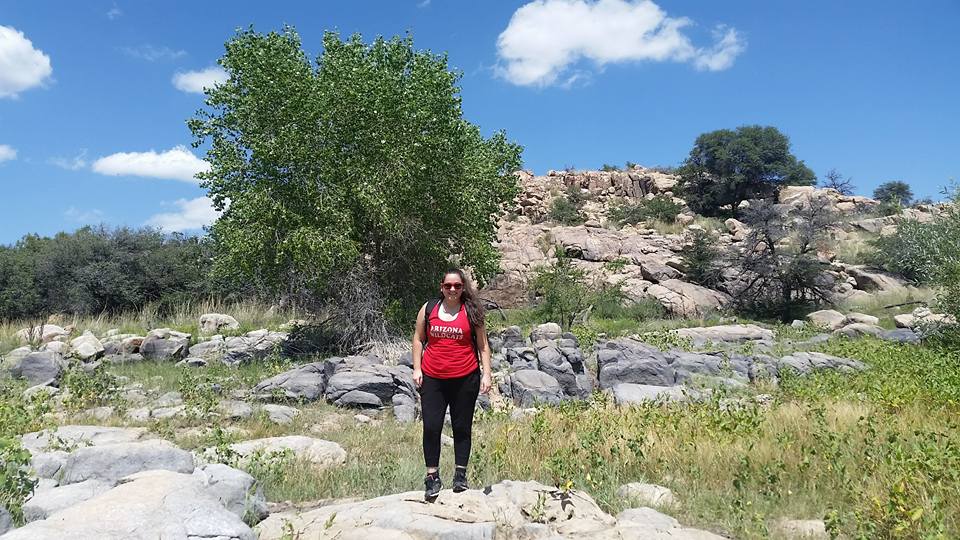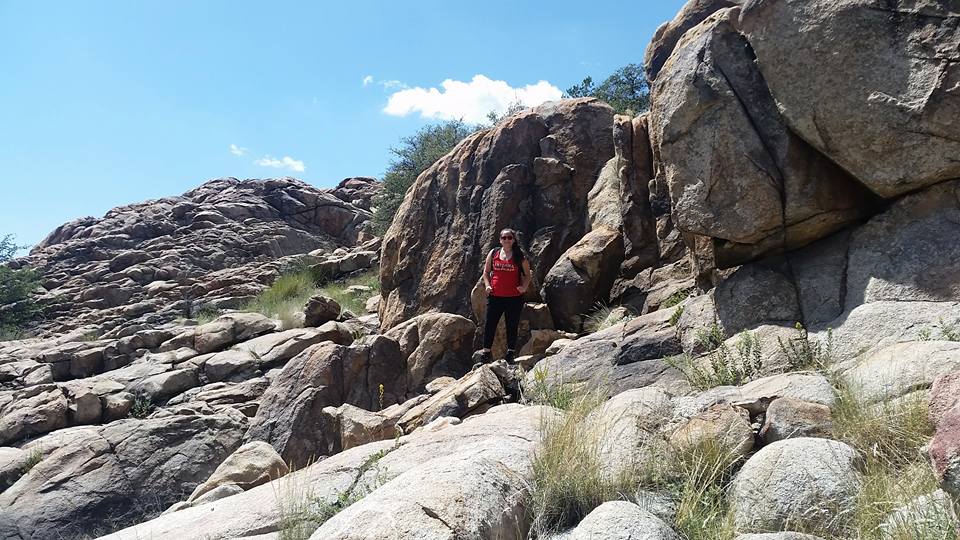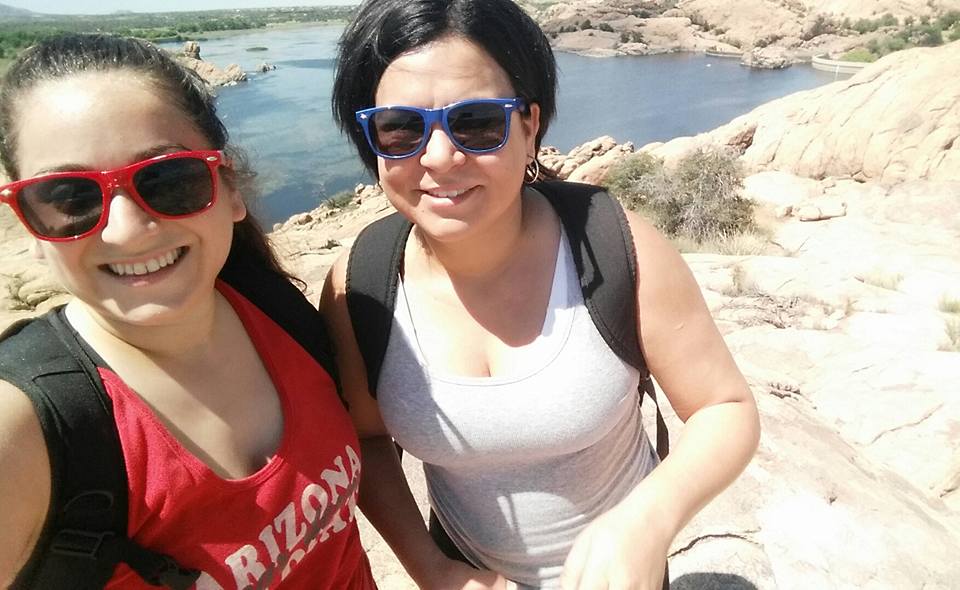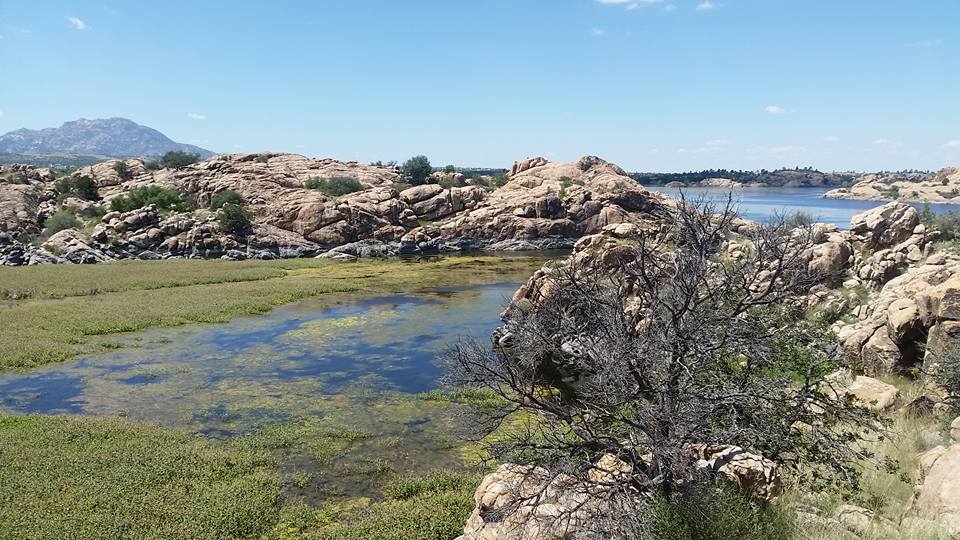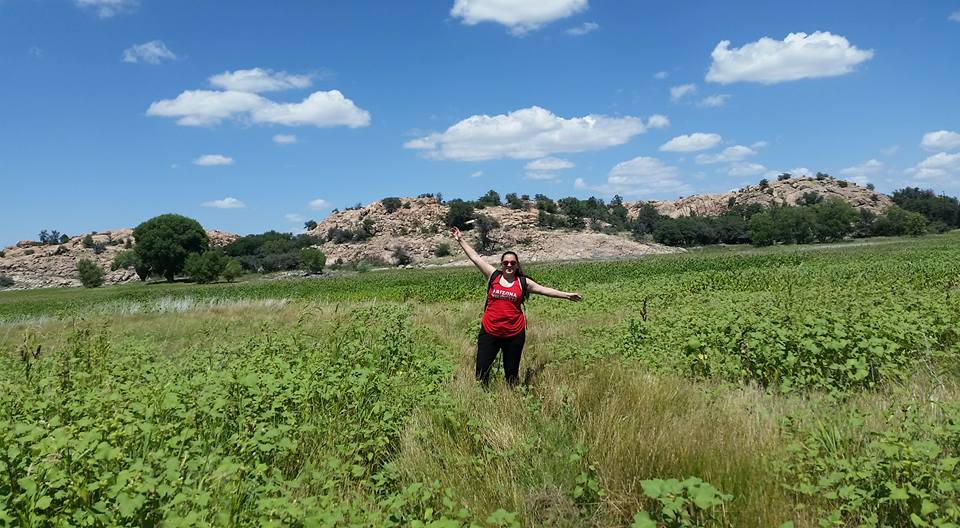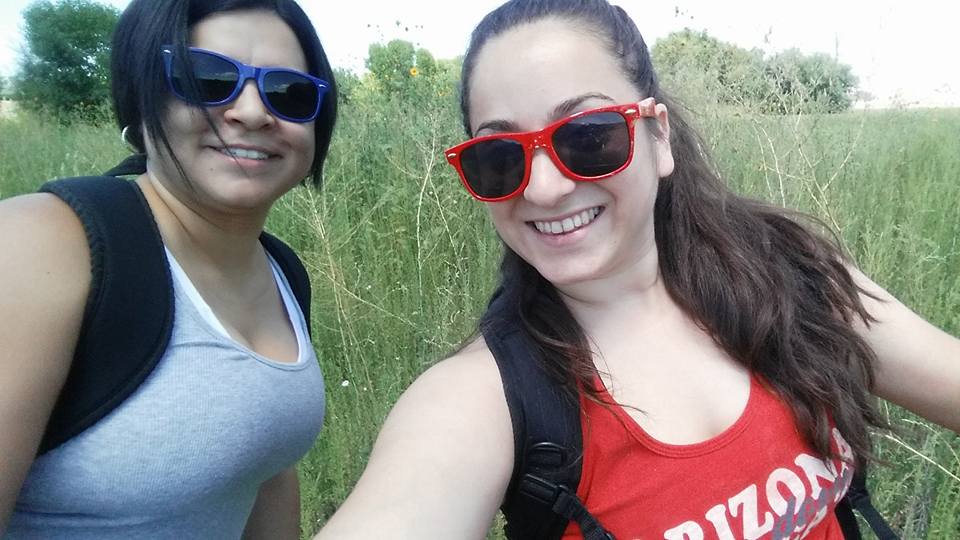 WATSON LAKE
Watson Lake in Prescott is seriously breathtaking. I felt like I was in a Lord of the Rings movie. I mean, just look at that view. The hike to get to this view was easy to moderate. Mostly because it's not a lot of steep climbing and because the weather in Prescott is perfect so you don't sweat or get as tired as you would in Phoenix. You know I had to rock my favorite (although a bit inappropriate) shirt while adventuring!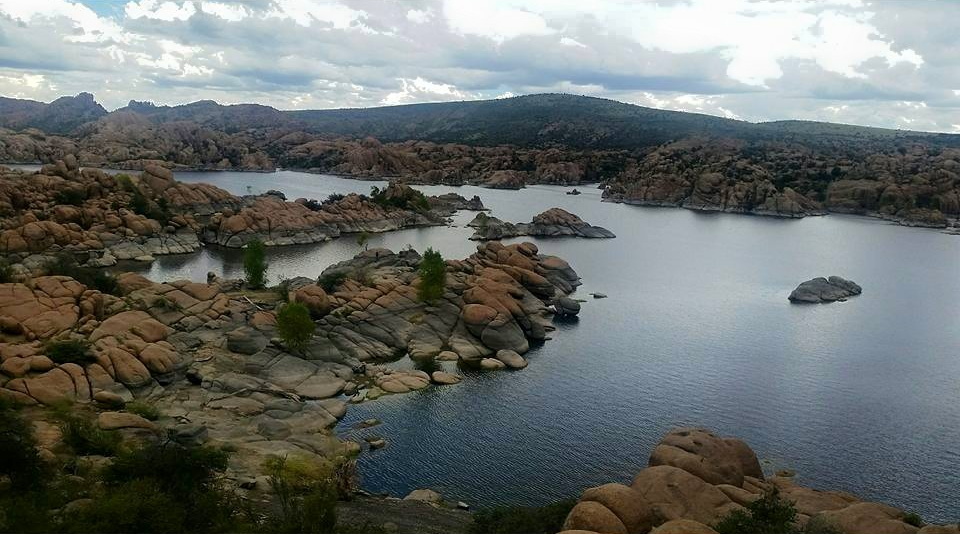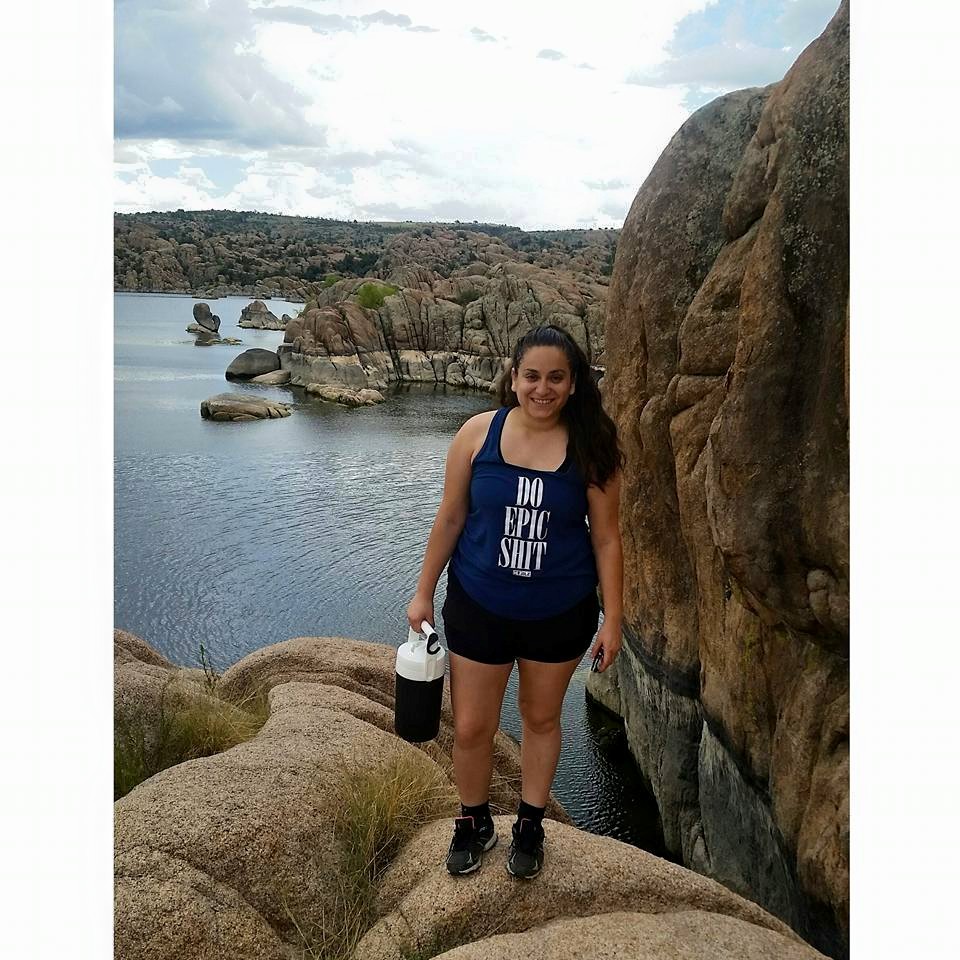 ---
Devil's Bridge in Sedona
After watching a few Harry Potter movies last night and being reminded that devil's snare is a thing (devils snare is deadly fun but will sulk in the sun)…we ended up making a trip this morning to Devil's Bridge in Sedona! Awesome hike with beyond beautiful views.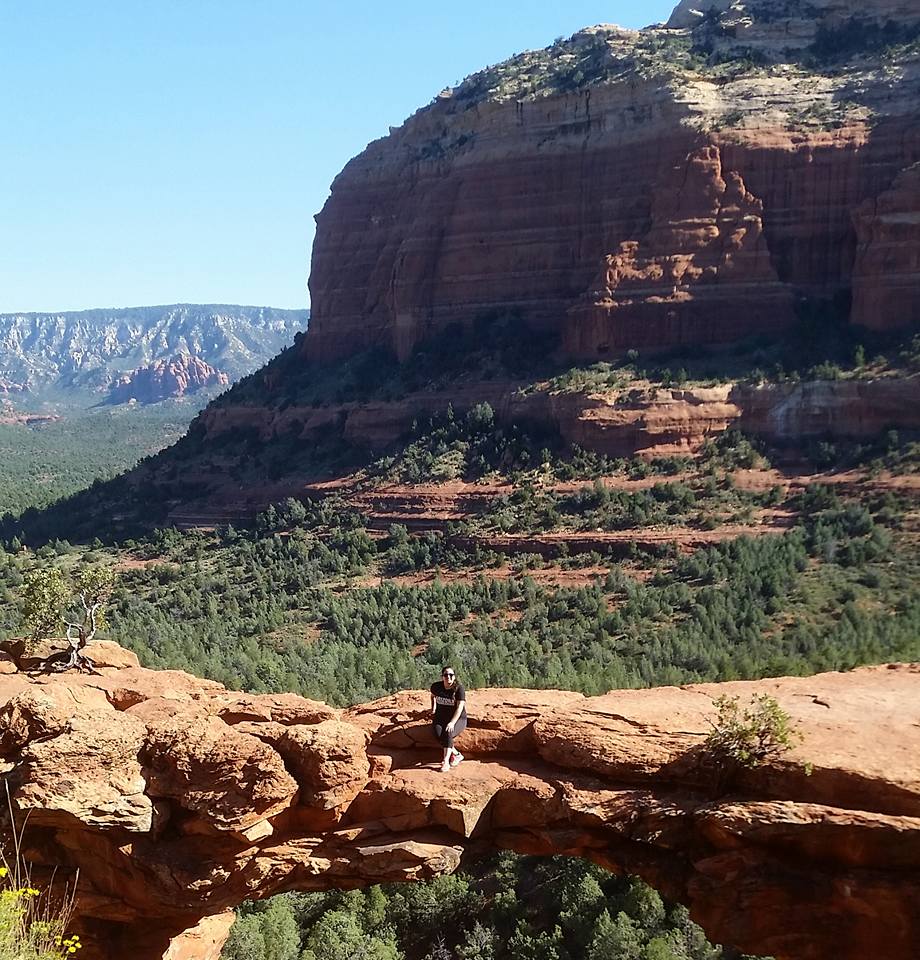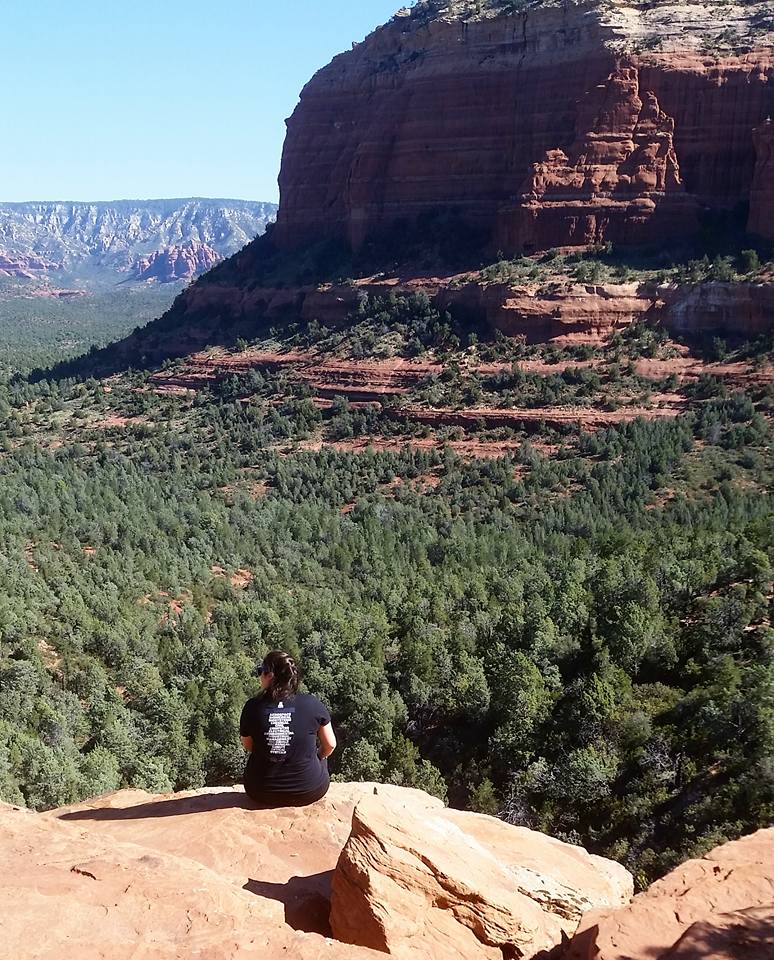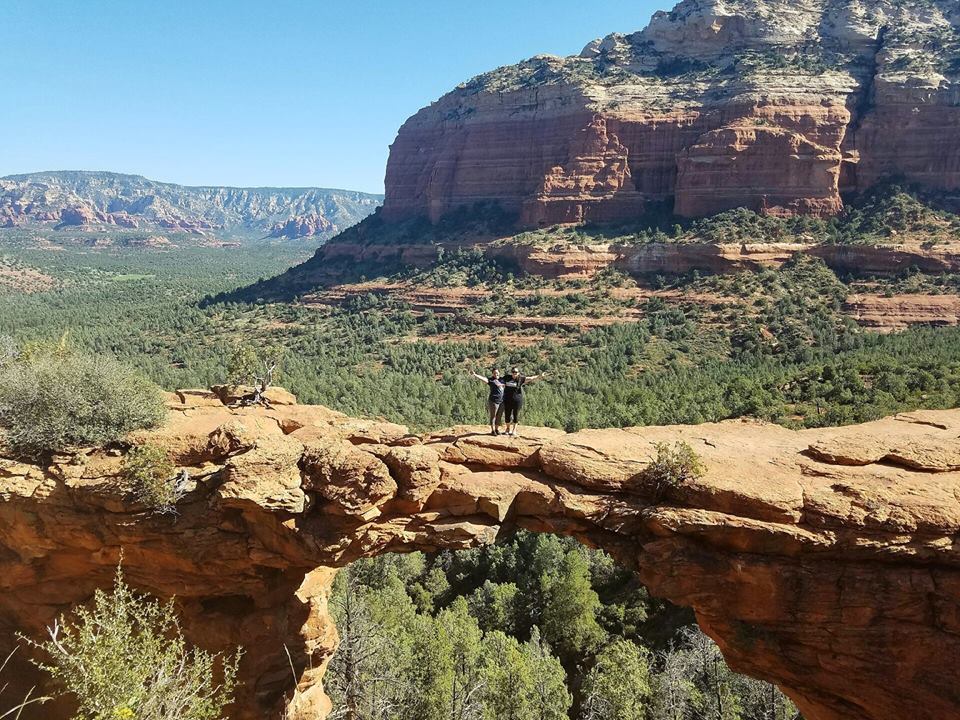 Slide Rock in Sedona
In college I went to Slide Rock in Sedona and found my inner peace.It was a beautiful place and I even got to witness snow!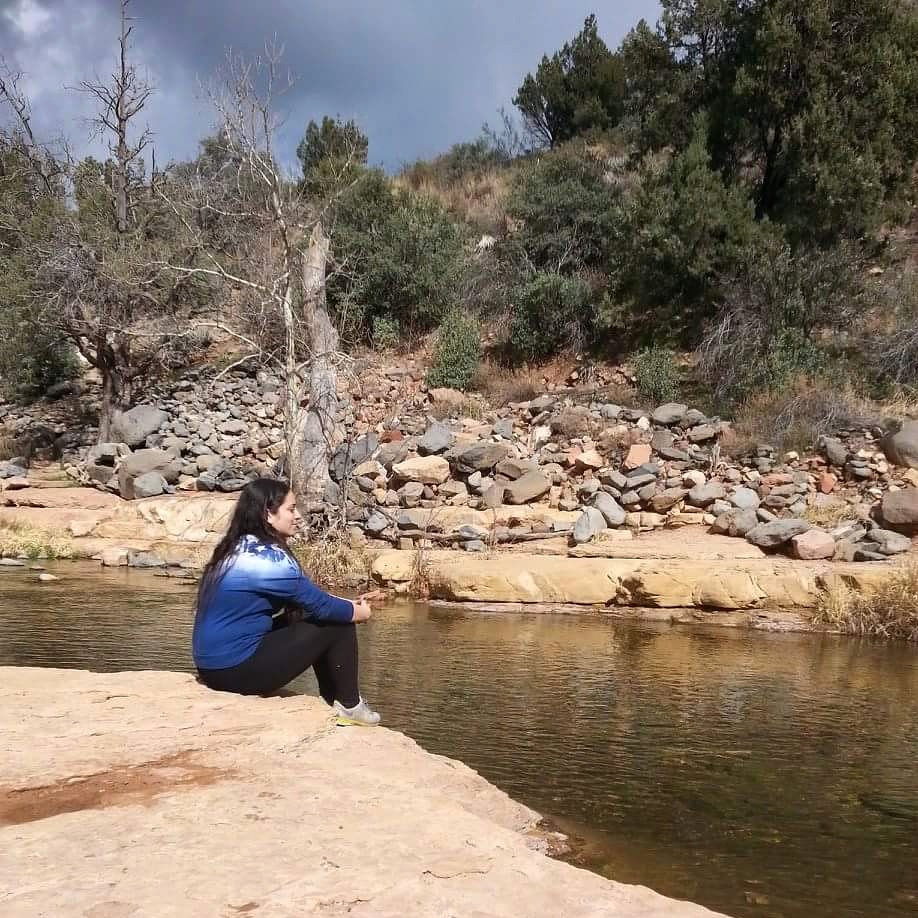 Cathedral Rock in Sedona
Started off President's Day with an early morning hike in Sedona! My mom made her debut as a hiker at Cathedral Rock but she got tired and I left her behind because I'm a horrible person (lol). But don't worry friends, karma caught up with me because I got lost and spent 30 minutes finding my way back. I had to slide down on tiny rocks and climb up walls and I'm honestly surprised I didn't rip my pants. I'm definitely going to invest in a GoPro because the footage would have been so great.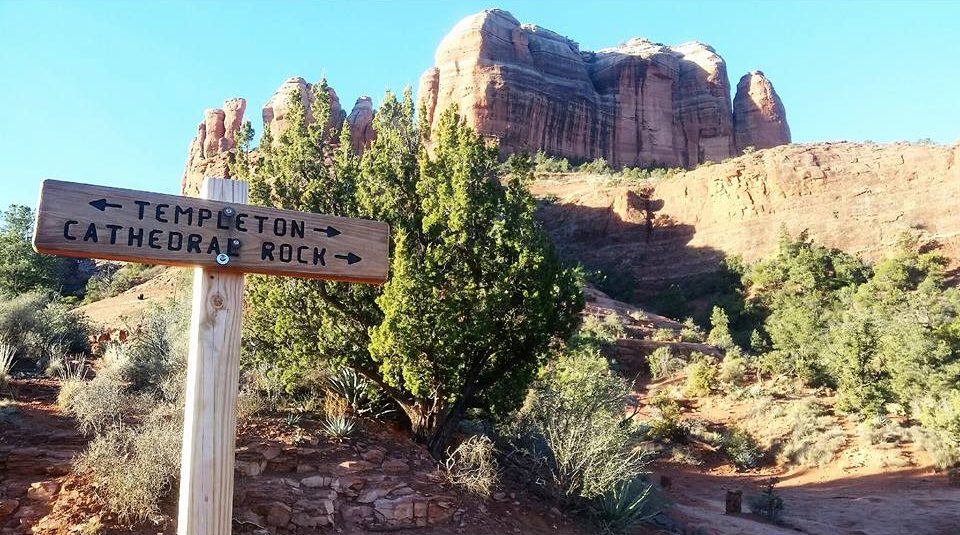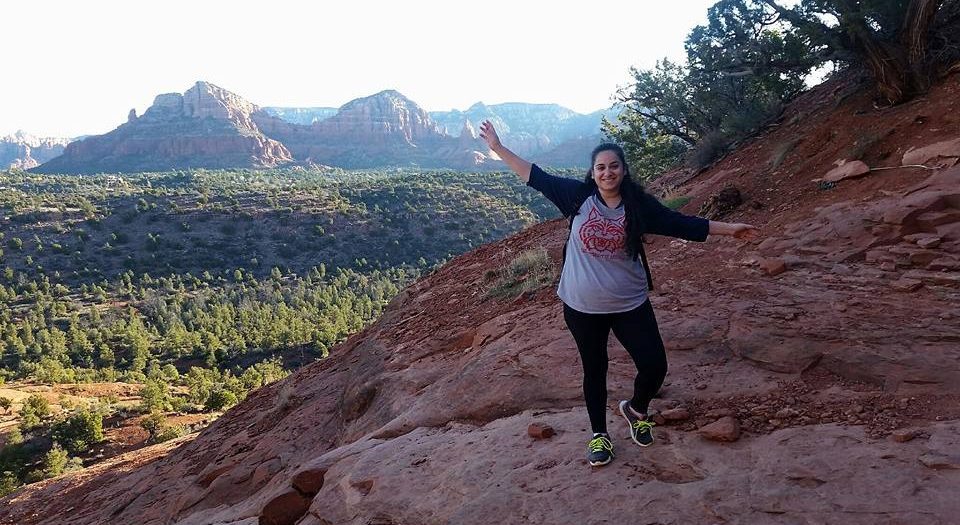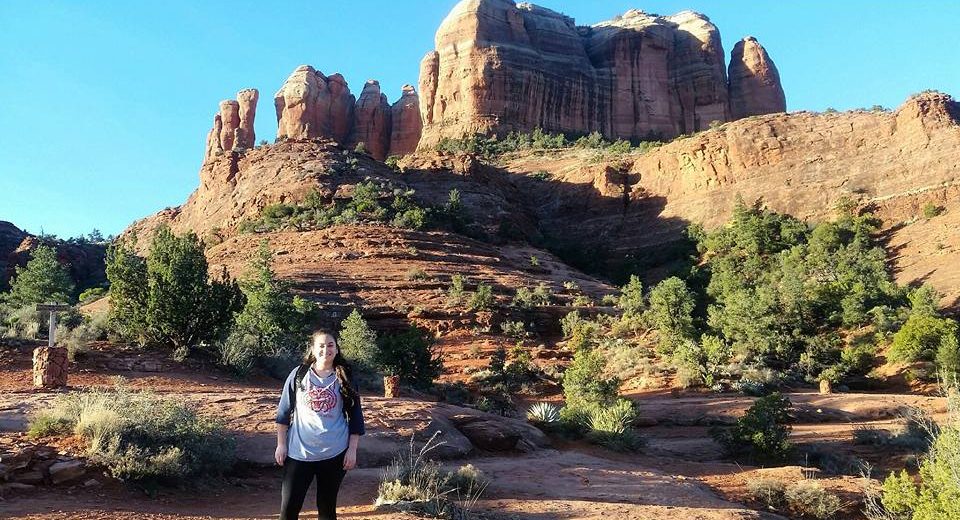 ---
CAMELBACK MOUNTAIN
What a great hike this morning on Camelback Mountain! We did Cholla Trail which is considered the easier hike, but it's not that easy. I would rate it moderate-difficult. My hands hurt from holding on to the rocks for dear life and the constant uphill climbing. Very physical hike!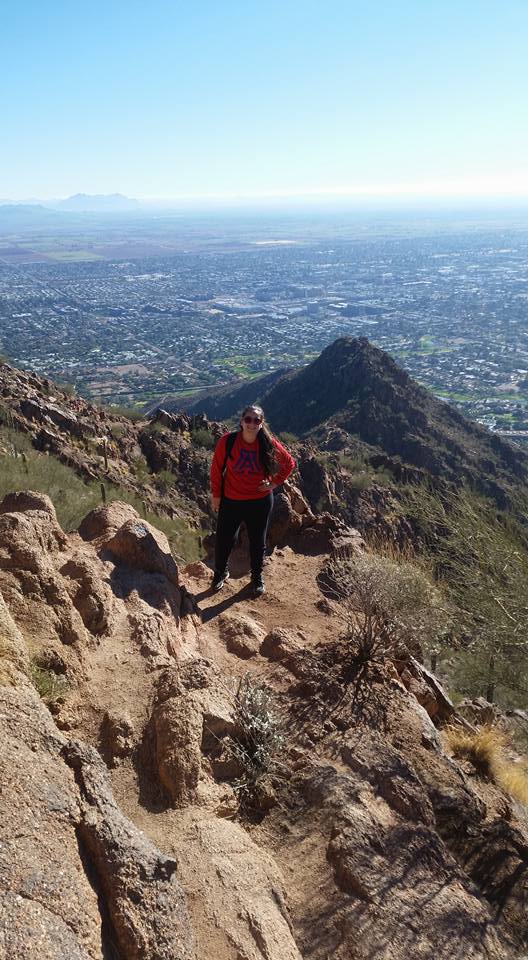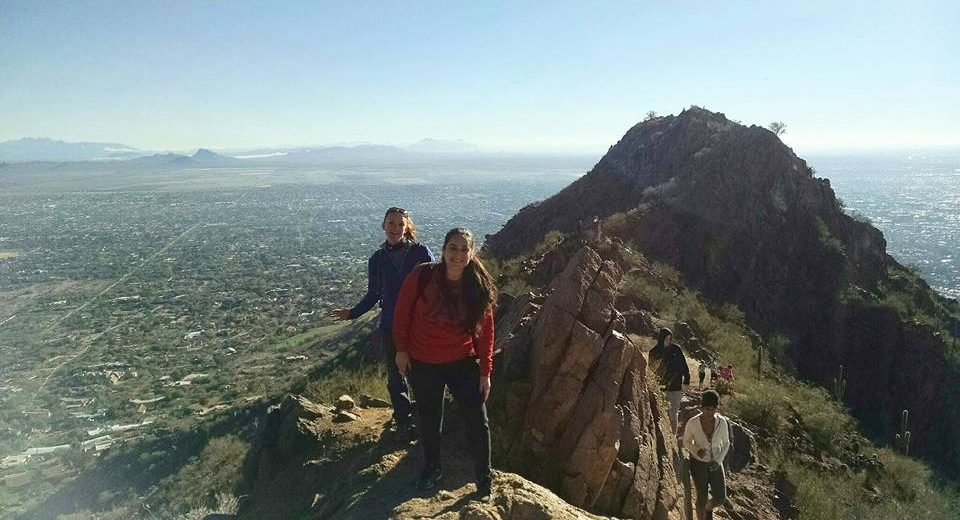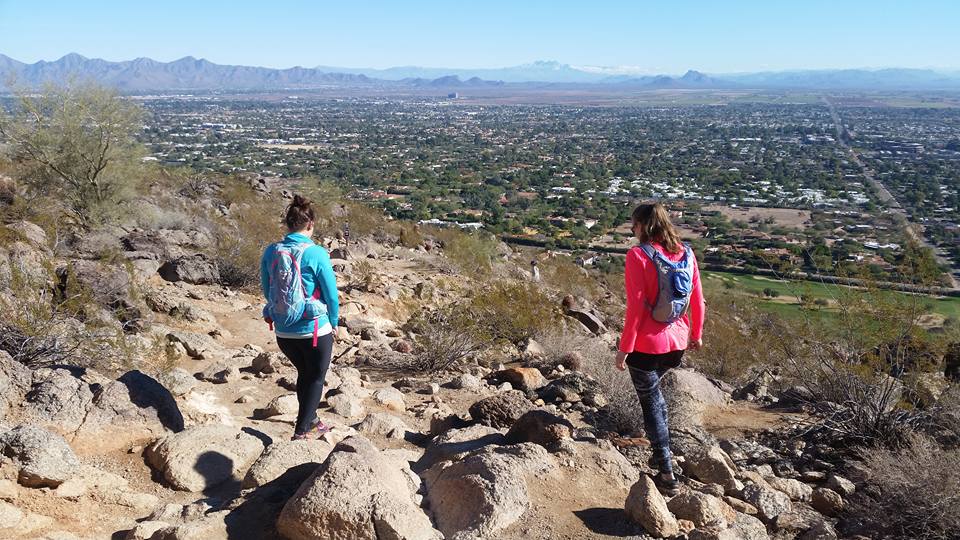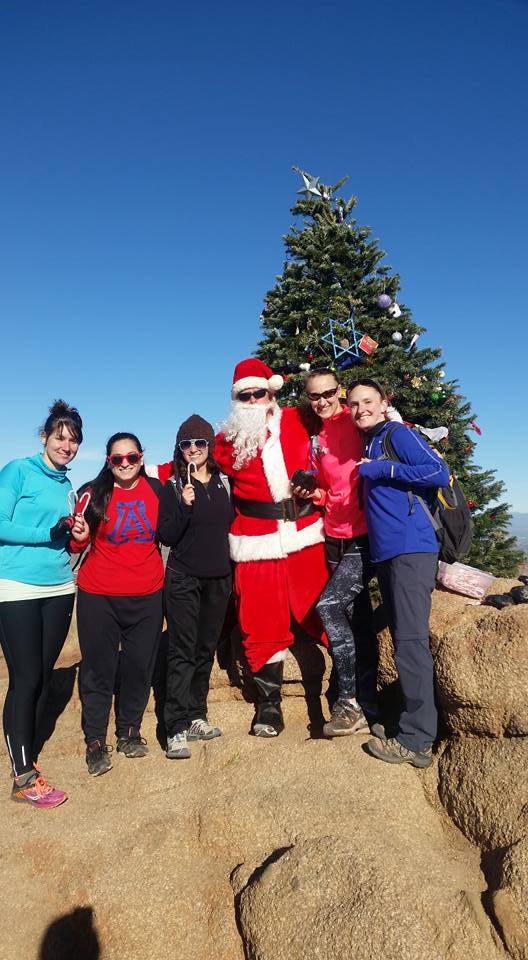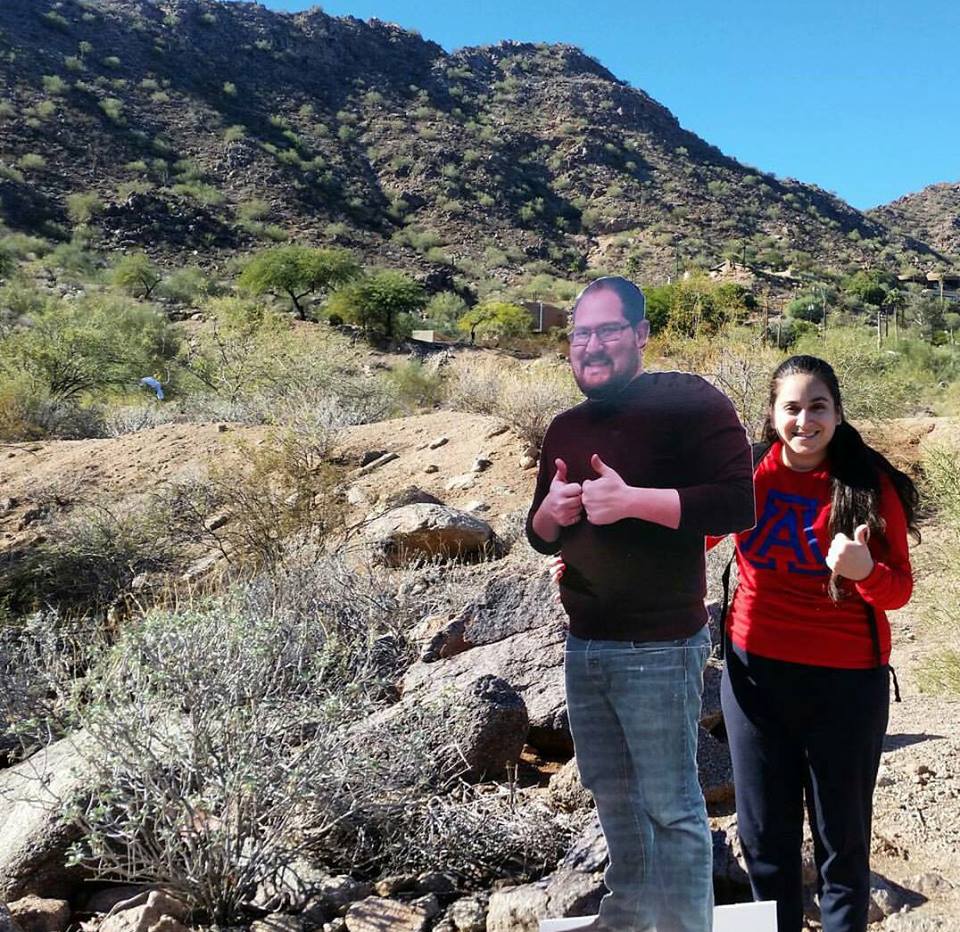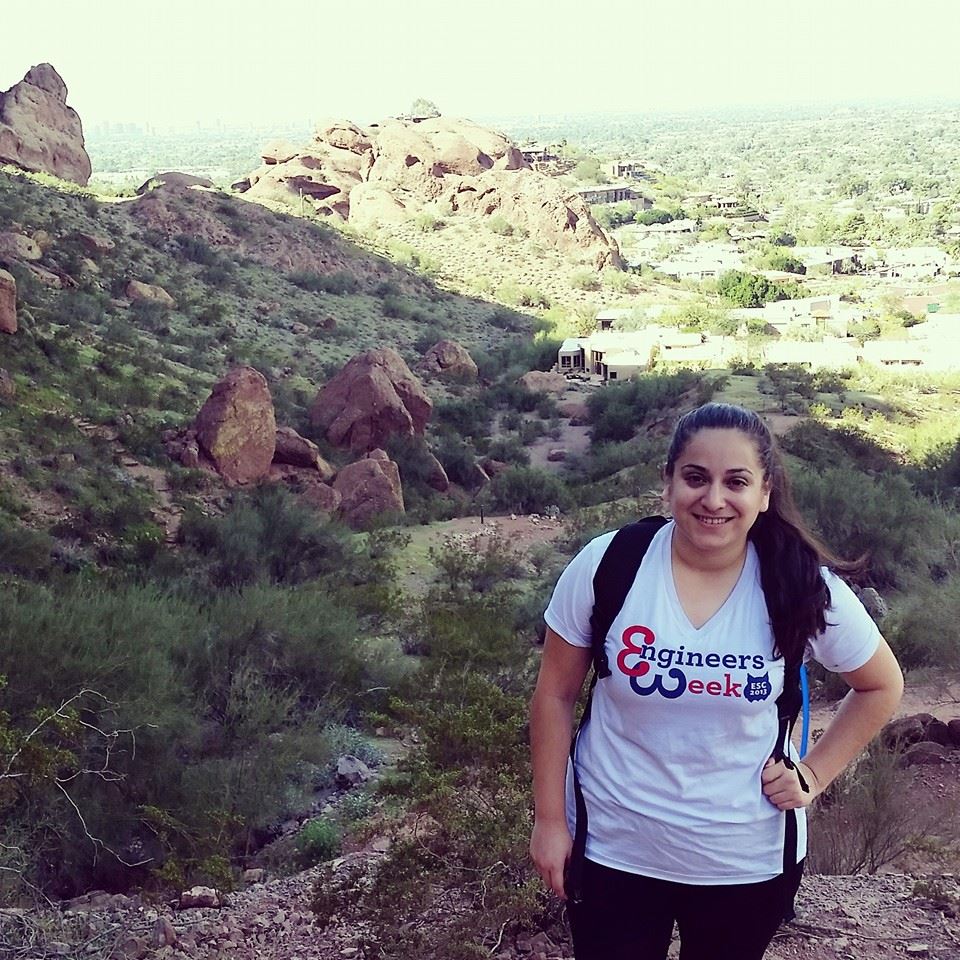 ---
HUALAPAI MOUNTAIN IN KINGMAN, ARIZONA
Conquered Hualapai Mountain on an early July morning! The Aspen Peak trail was beautiful and not the easiest hike! I had to really work for it lol.  I had such a blast meeting friendly hikers, seeing DEER (3 pictured below), getting lost and off the trail and having to do some parkour stunts to get out alive lol! I could have gotten some way cooler 'off the ledge' pictures but I valued my life too much to risk falling to my death just to get a cool picture haha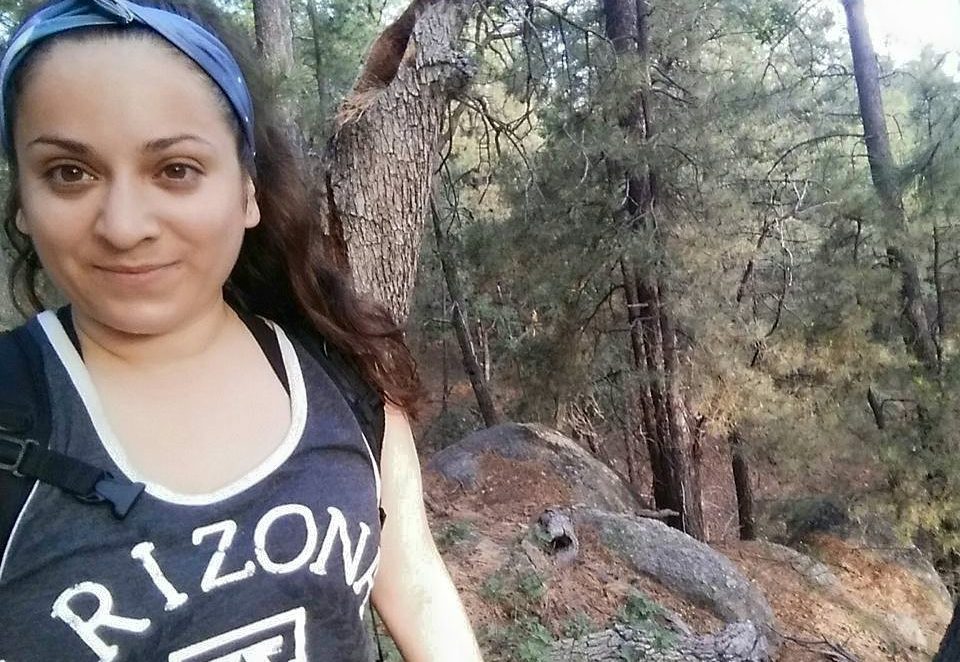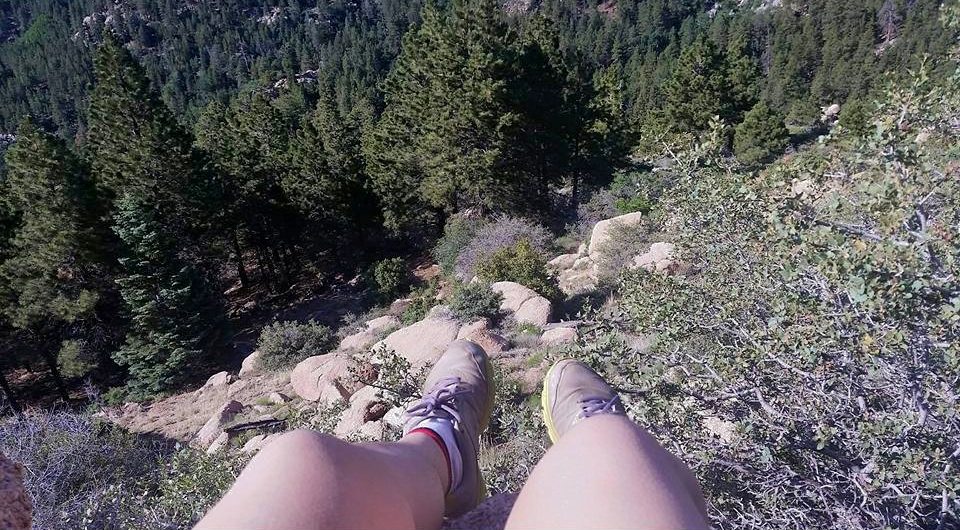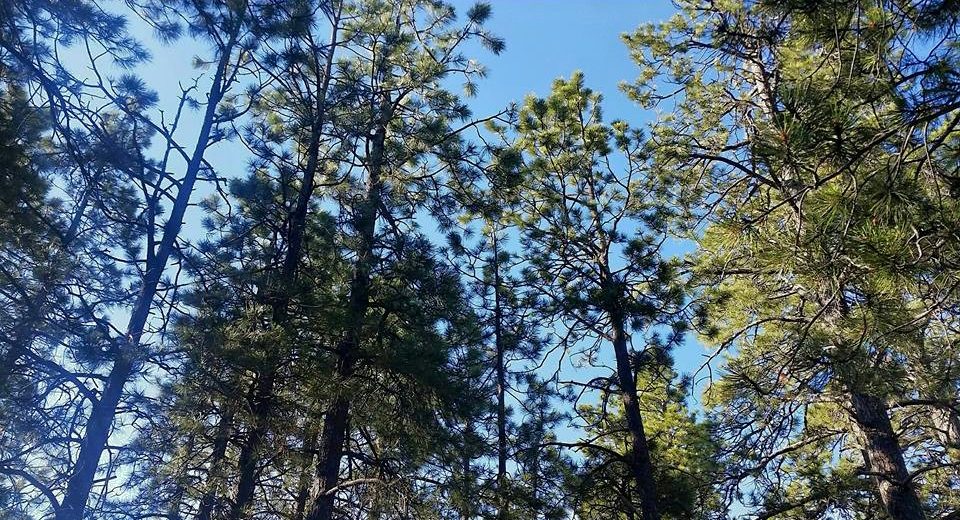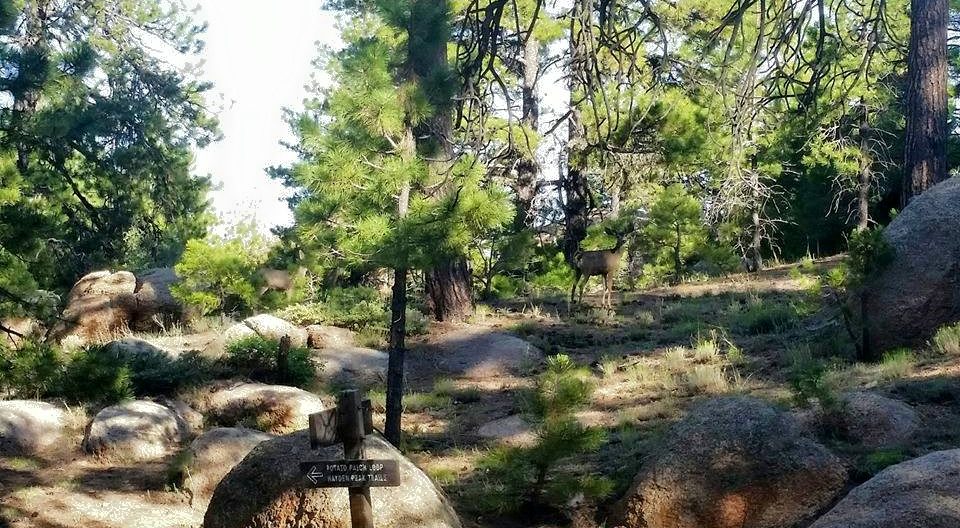 ---
DEEM HILLS
I'm dog sitting this week and this beautiful pup and I went on our first hike this morning! She was such a trooper! I love this dog I think I'll just keep her lol. We hiked Deem Hills in North Phoenix and had a blast! Great hike with my Honeywell valentines this morning! True love and friendship is when I wake up at 7AM just to hike! Deem Hills is a great park for dog lovers and for beginners because the trails are not very difficult, but they are a bit long so bring plenty of water!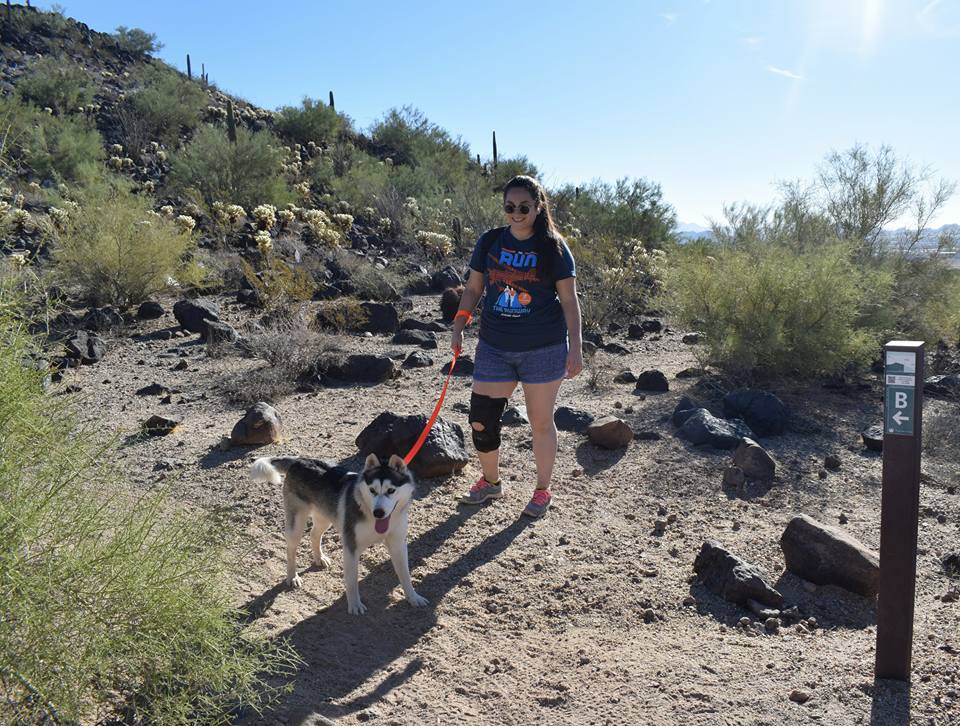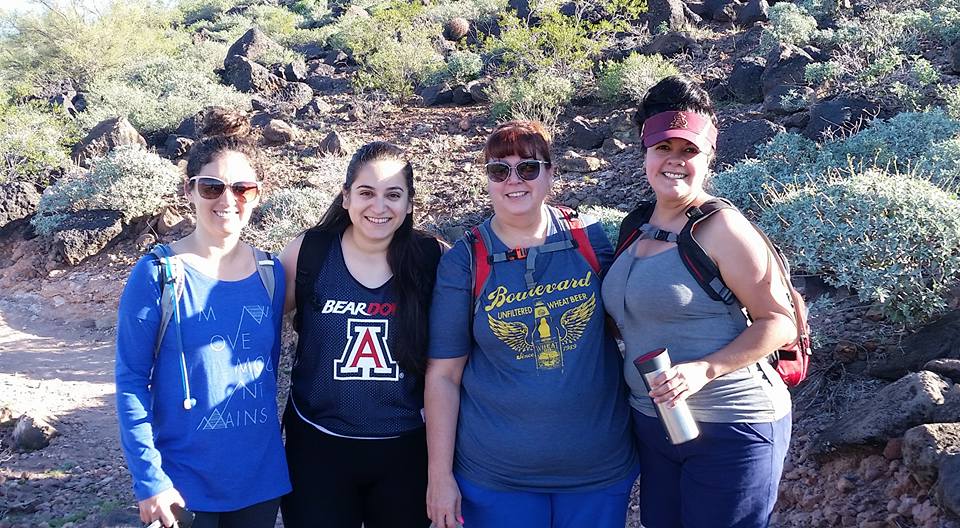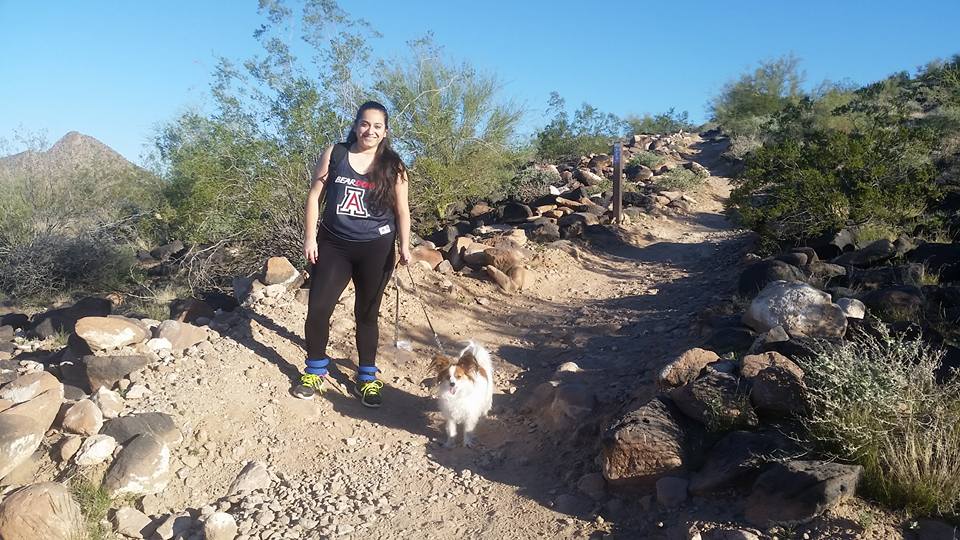 Palisade Trail in Northern Phoenix (Deem Hills Park) was a great hike! Beautiful view of northern Phoenix and not super difficult. The darker rocks are also a nice change from typical Phoenix hiking scenery.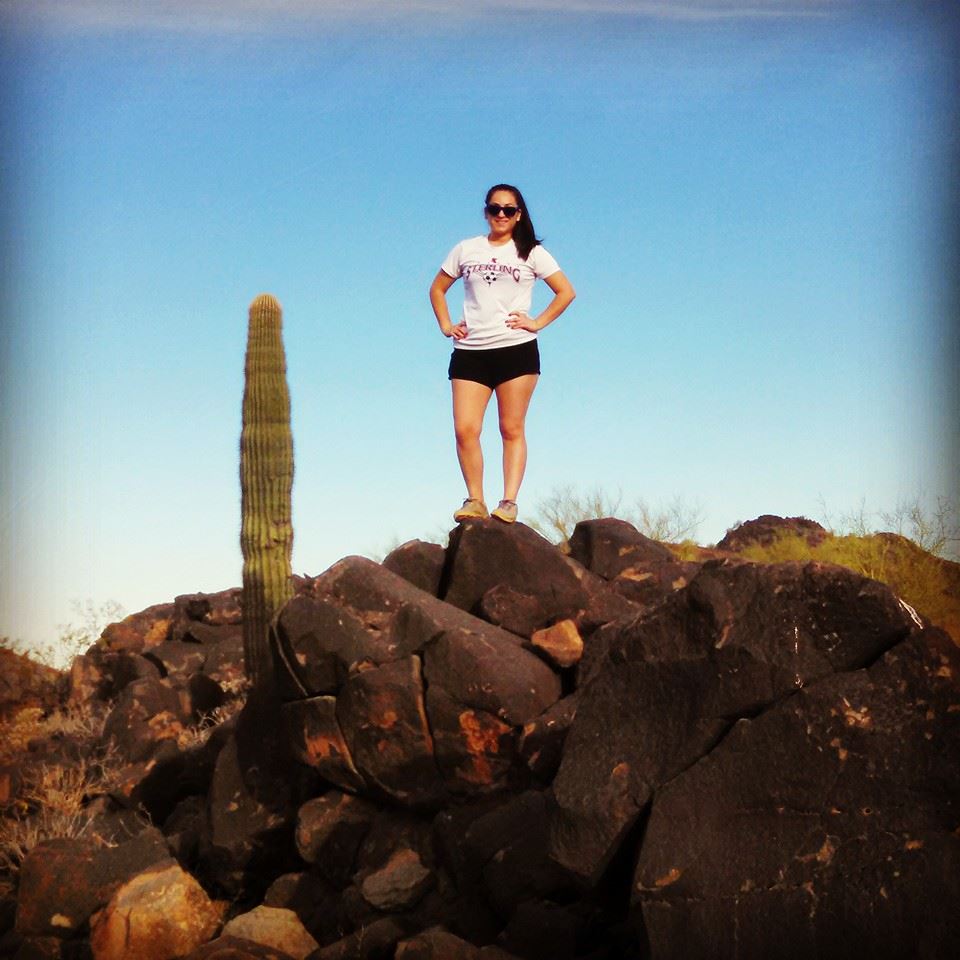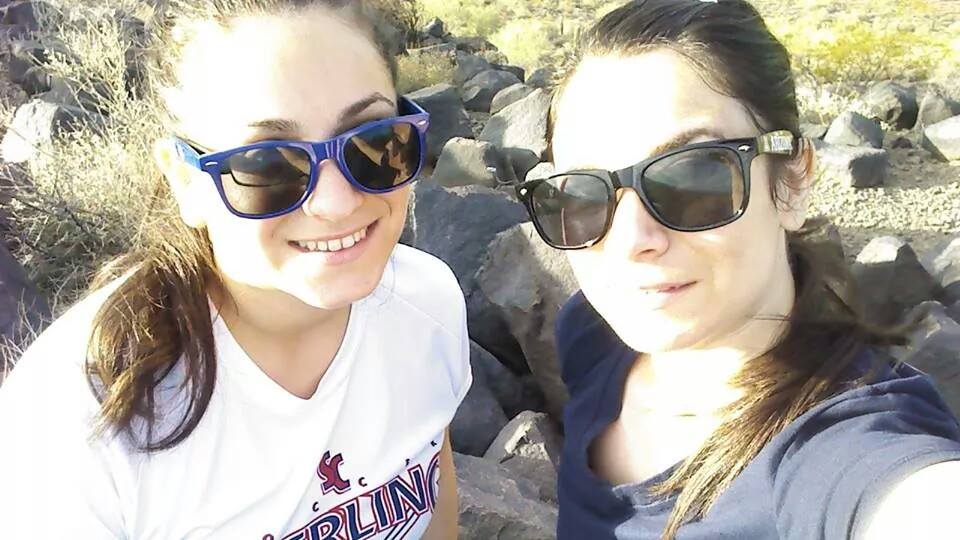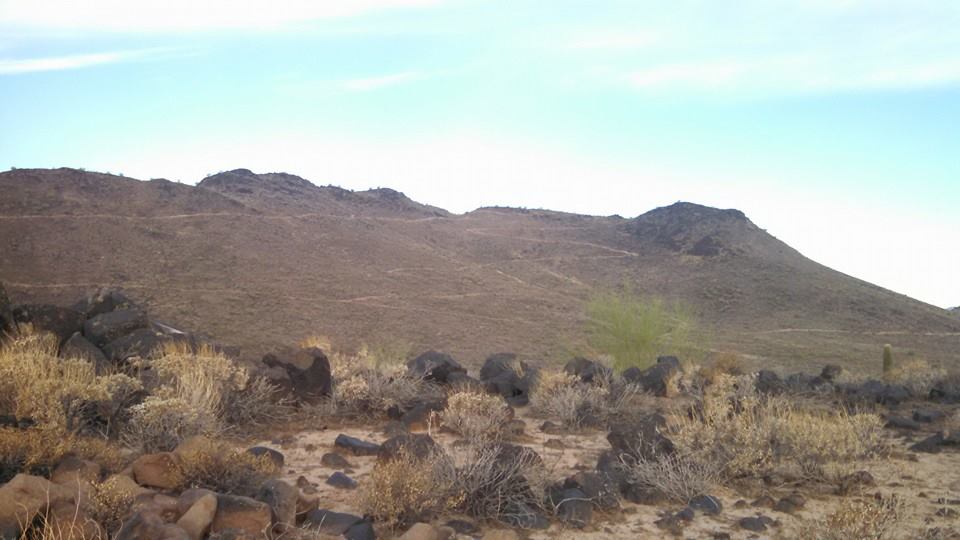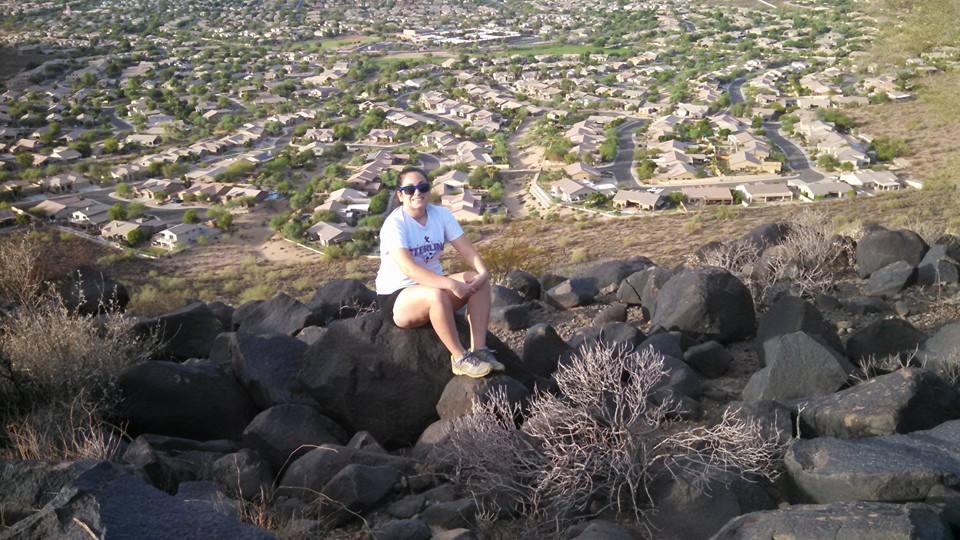 ---
LOOKOUT MOUNTAIN
Lookout Mountain Preserve is also a very underrated (and semi-unknown) park. When my friend Jose and I went, we literally saw no other hikers but that doesn't mean that this hike is boring. It was a great, pretty steep hike with a ton of beautiful scenery. The day we went was also super windy but it helped us deal with the Arizona heat. I recommend this hike if you are looking for a solitary hike that will give you a great workout. When we hiked this mountain, we did the Summit and Circumference trails…we strayed a little off the trail because Jose is a wonderful leader and managed to get us lost lol.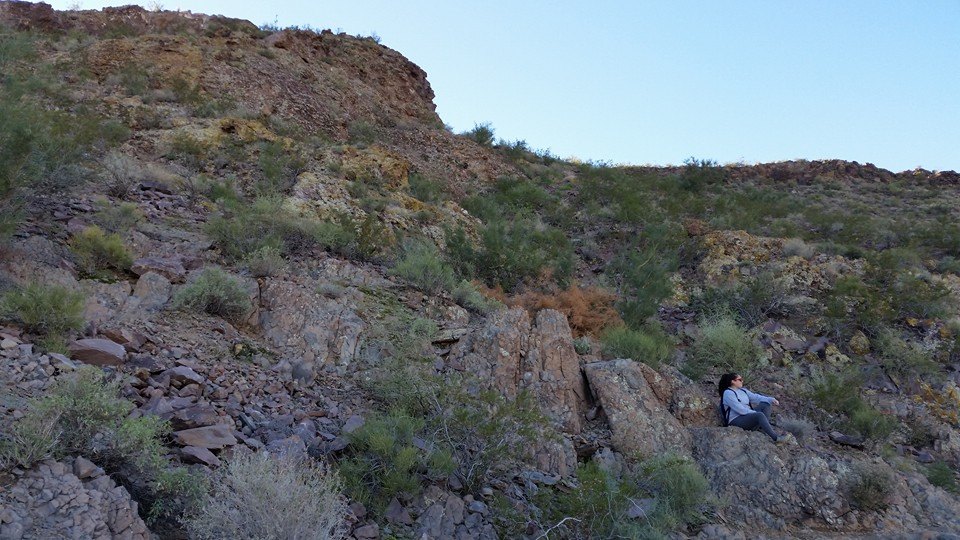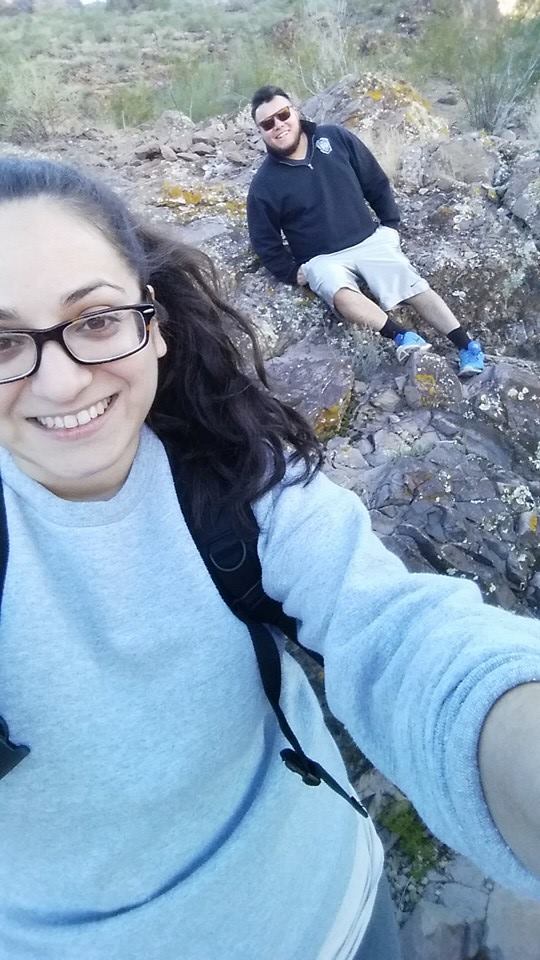 ---
NORTH MOUNTAIN
Great hike (National Trail) this morning at North Mountain with one of my favorite people! 😄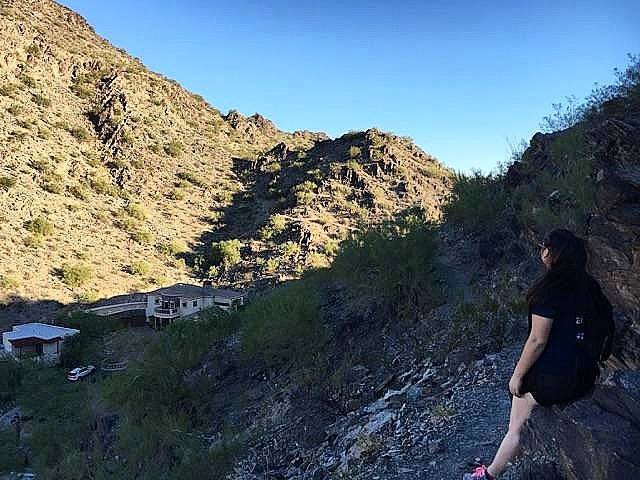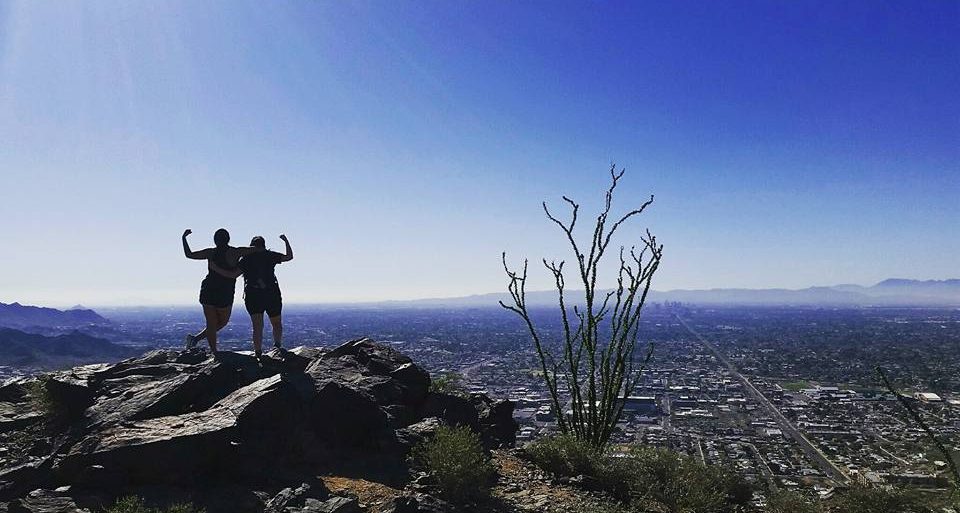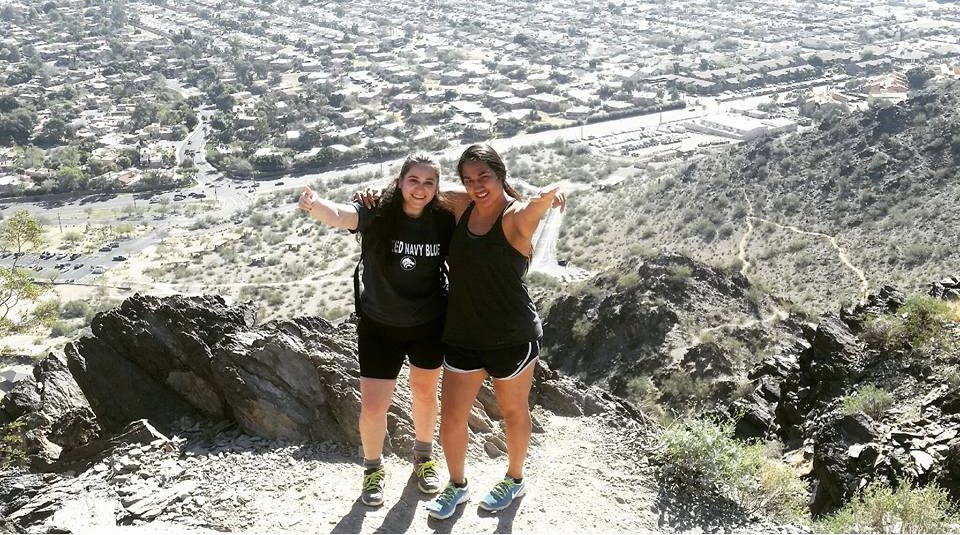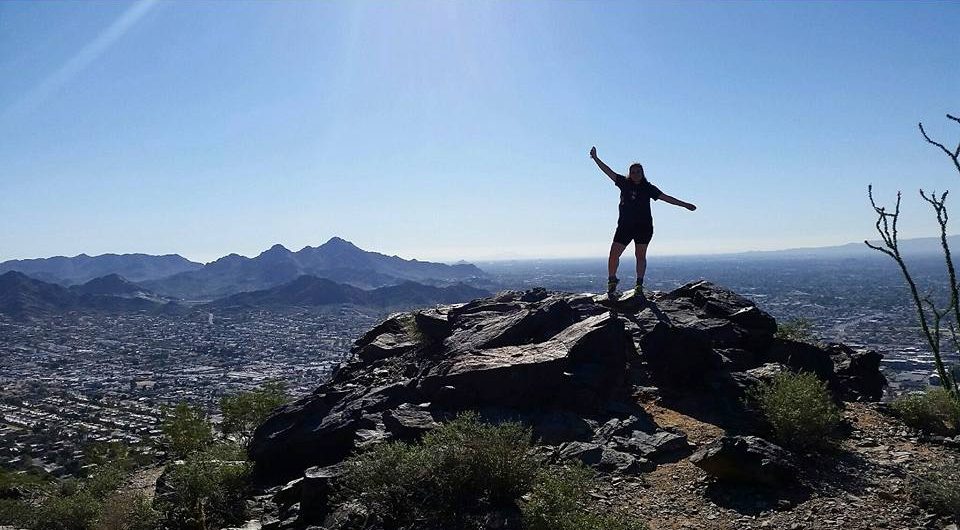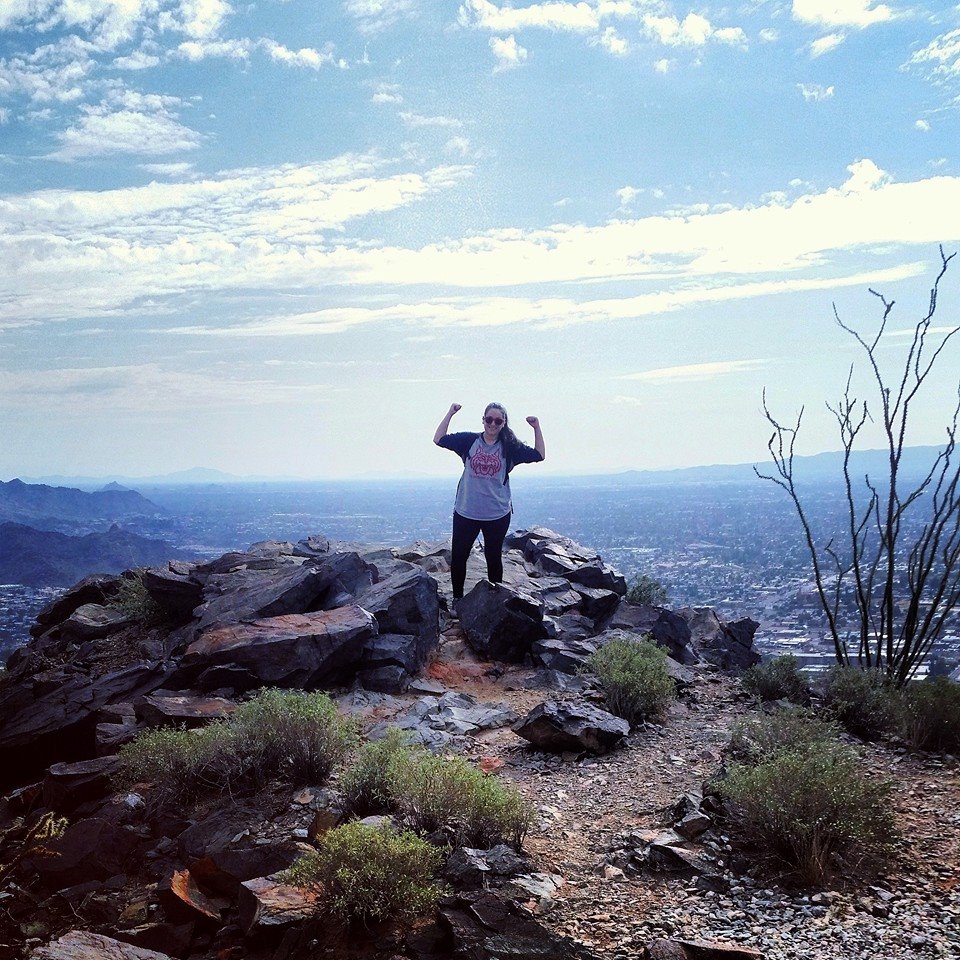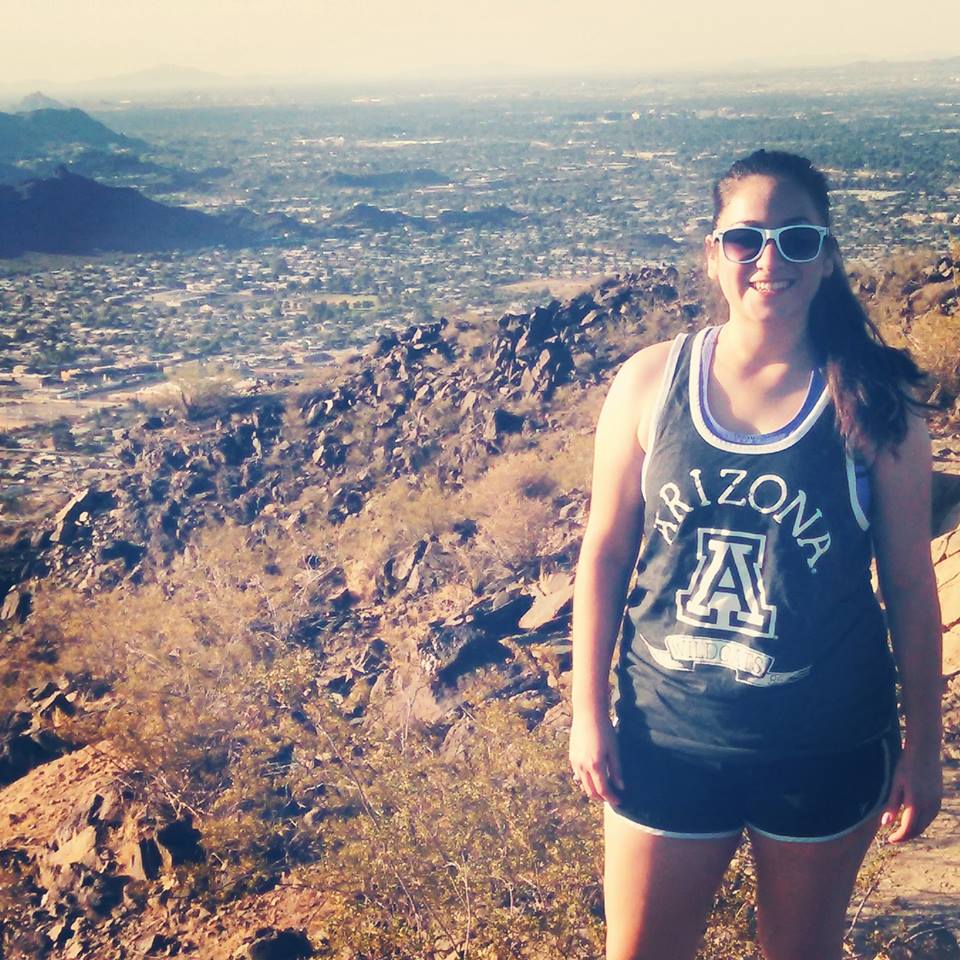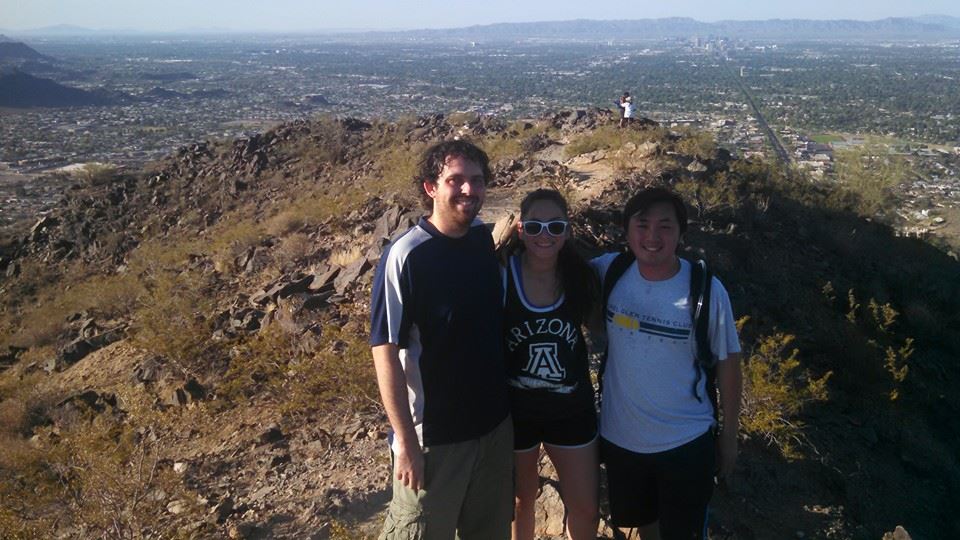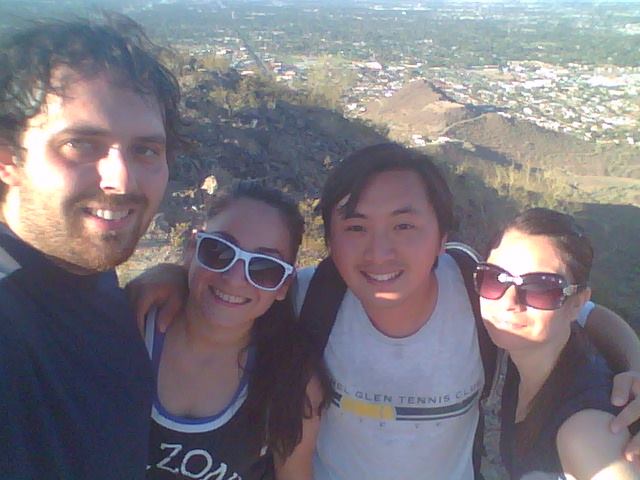 ---
Phoenix Mountain Preserve
Absolutely no filter needed for this morning's hike at the Phoenix Mountains Preserve! My hiking buddy aka my drinking/traveling/cooking/everything buddy and I hiked trail #100 which kind of intersected with the trail that leads to Shaw Butte and all of the satellites at the top of the mountain! Great hike with perfect weather, not too cold not too hot. This is a great trail if you want nice views of the valley and a moderate workout!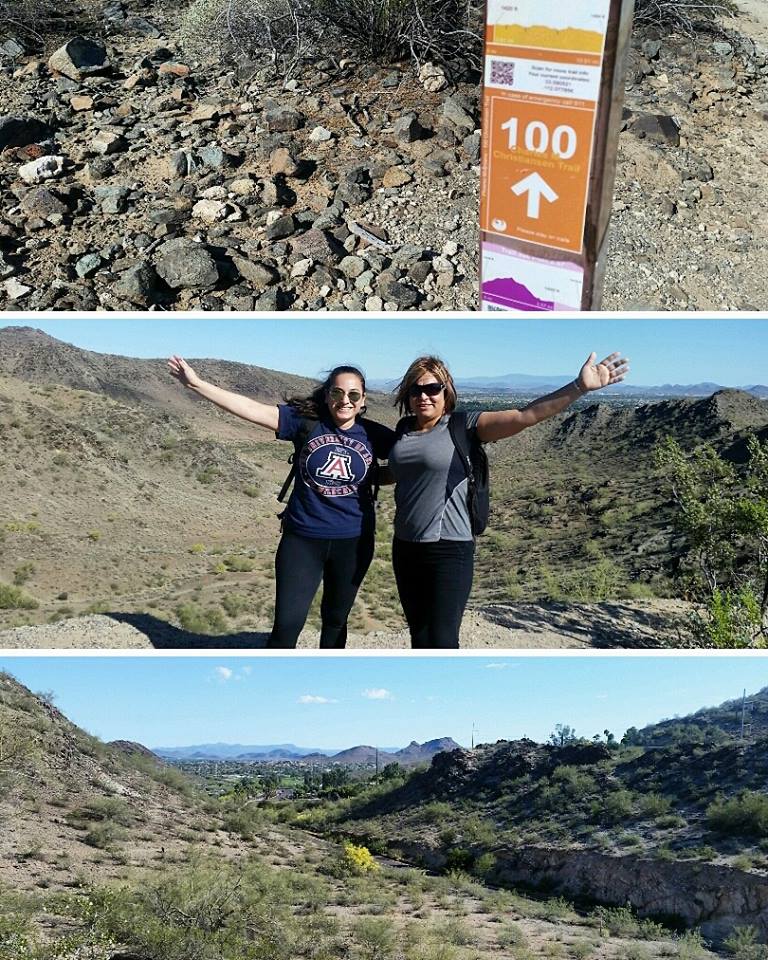 ---
PAPAGO PARK
The next hike after my injury was back at Hole in the Rock at Papago Park! This is basically a short stroll with a cool view and great photo opportunities. We went off the path and almost slid down but this time nobody jumped off of rocks and got injured! Hole in the Rock is a super EASY hike. Literally takes like 5 minutes to get to the to but I think it's a cool hike. You get a pretty nice view at the top and it's a great photo op.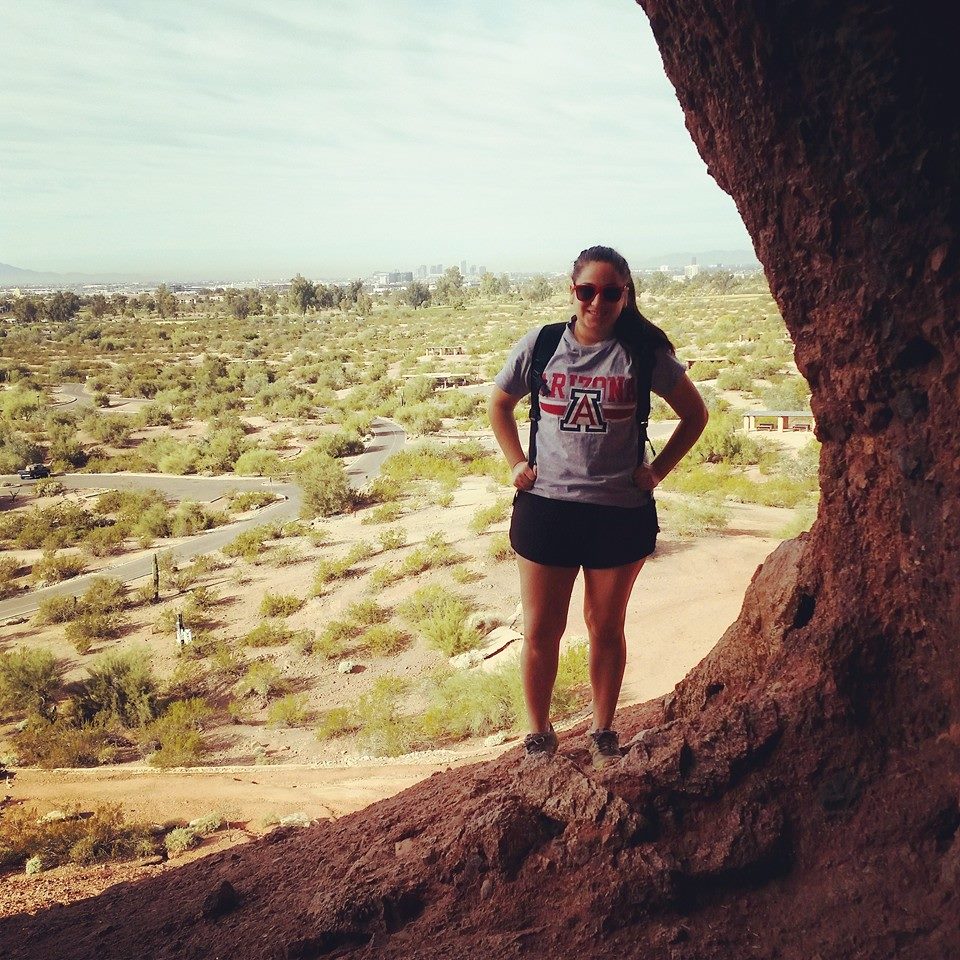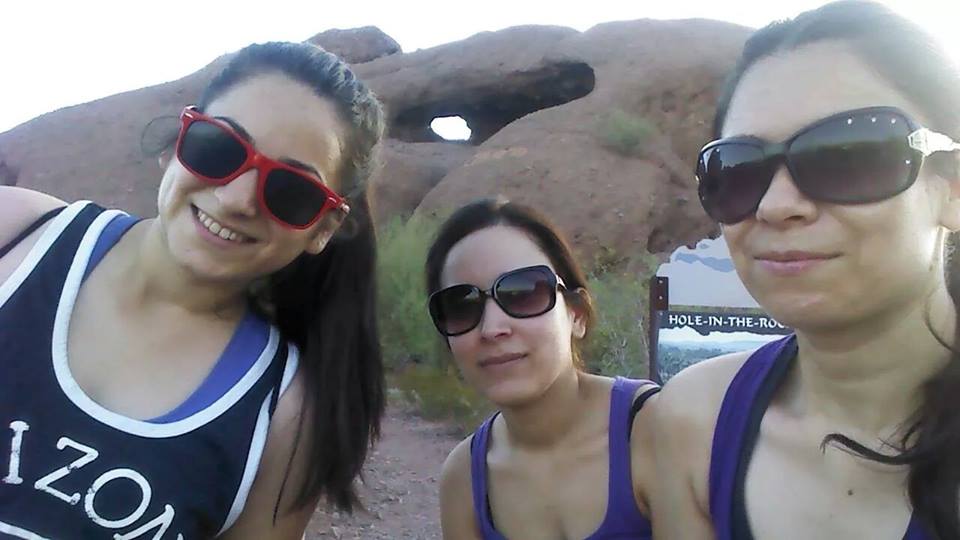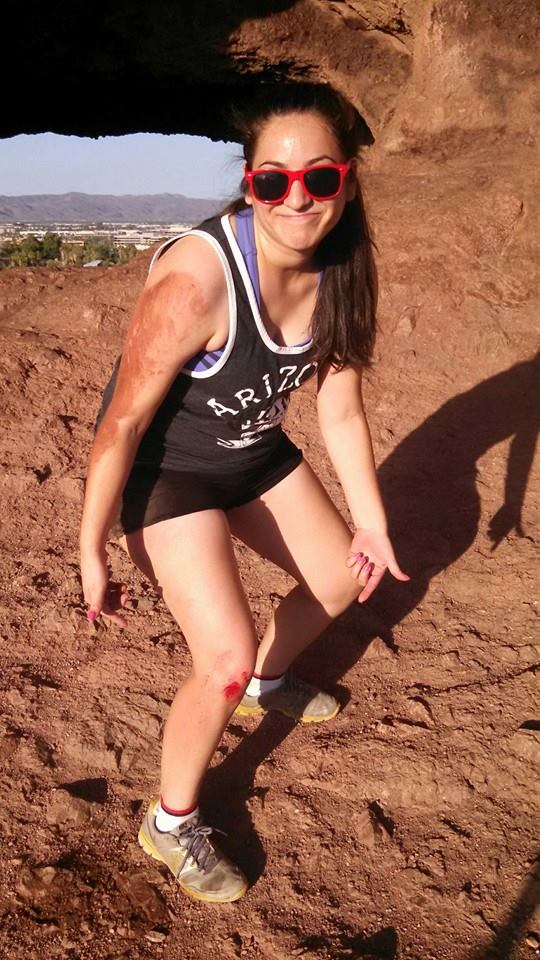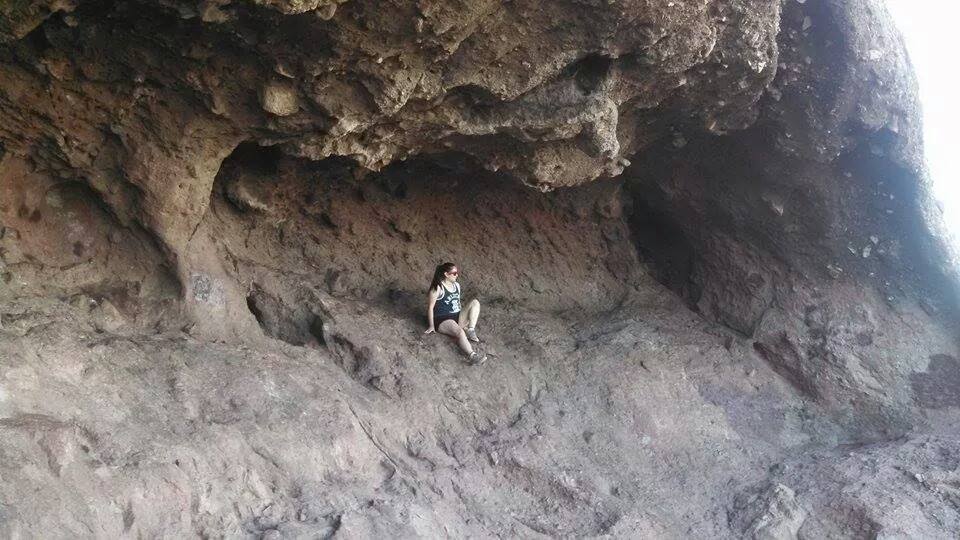 ---
PINNACLE PEAK
This next hike was done with the official Honeywell hiking club and Javier, Jenny and Kevin joined me! The hiking coordinator (who is in really great shape) described this hike as a 'pleasant stroll' and 'not too difficult'. Well…SHE LIED. Or maybe it is a pleasant stroll for her but it was definitely not easy for us. Pinnacle Peak trail was a fantastic trail. We got really great views and nice switch backs but I would not recommend this trail to someone just starting out. It is a great moderate hike!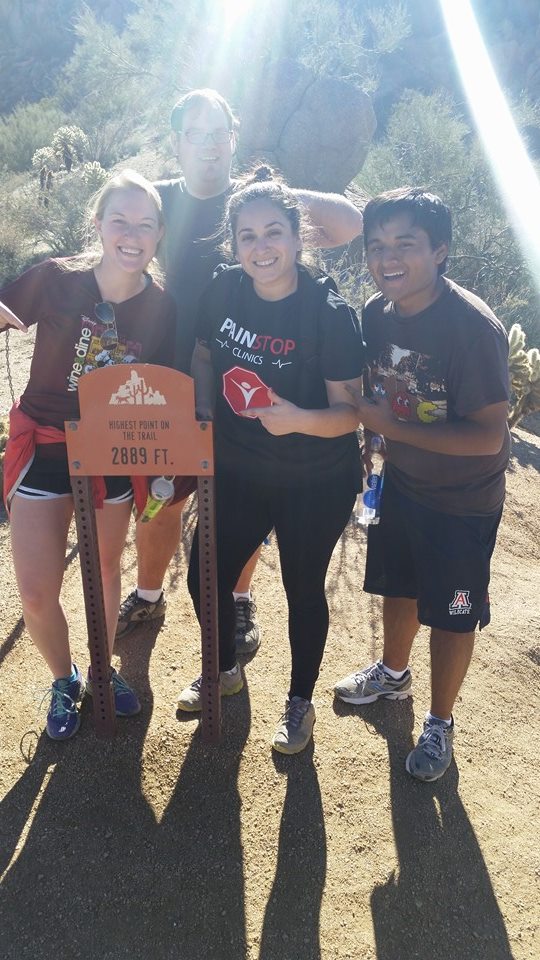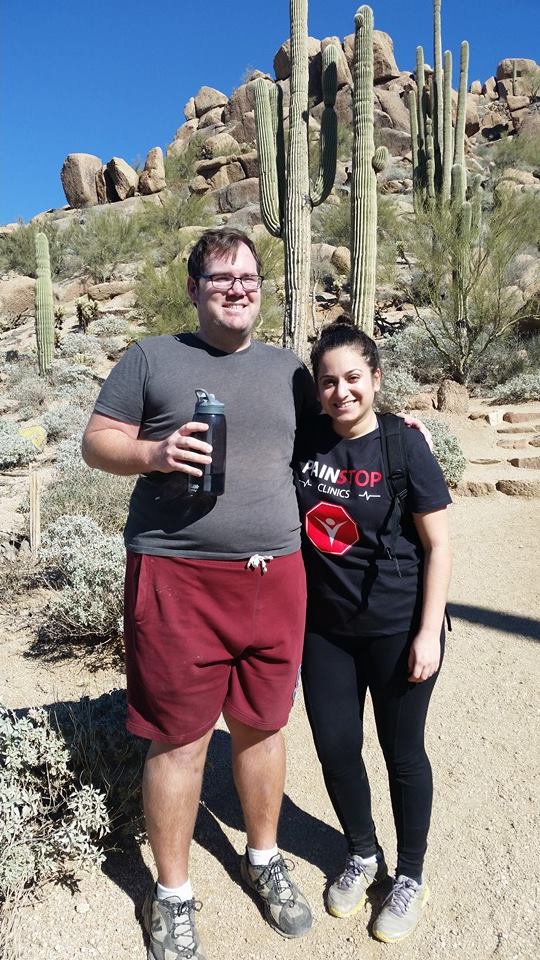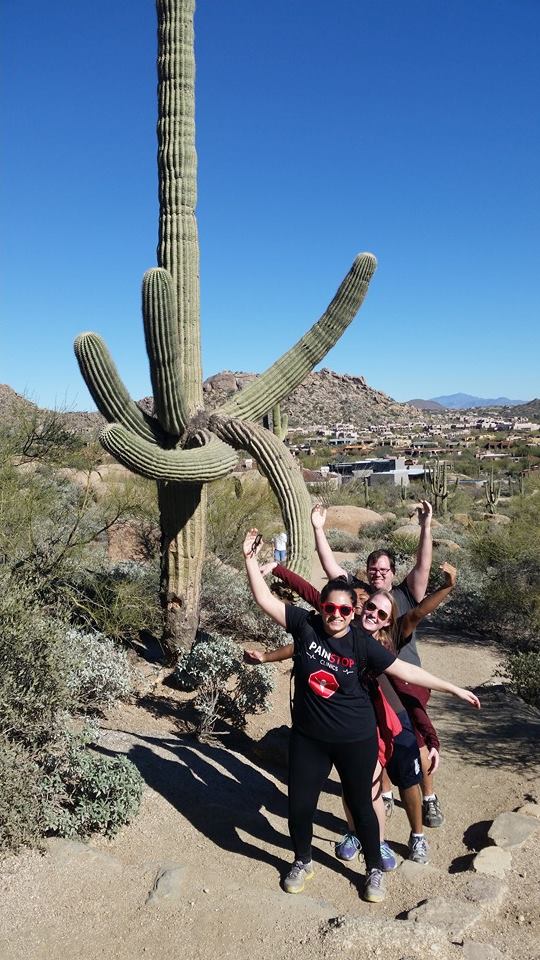 PHOENIX SONORAN DESERT PRESERVE
Apache Wash Trail in the Phoenix Sonoran Desert Preserve is one of my favorite trails in North Phoenix. It's not super easy, but not super difficult either and you get beautiful views. It's also far enough away (without it being ridiculously far away) that you feel very in tune with nature.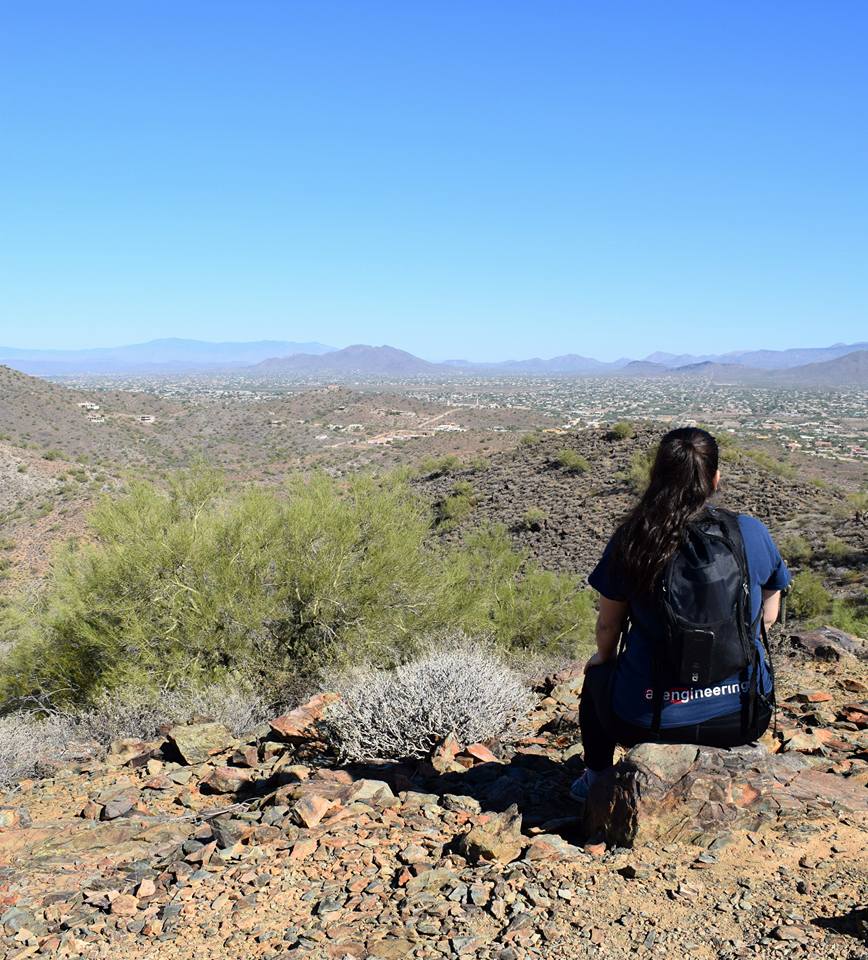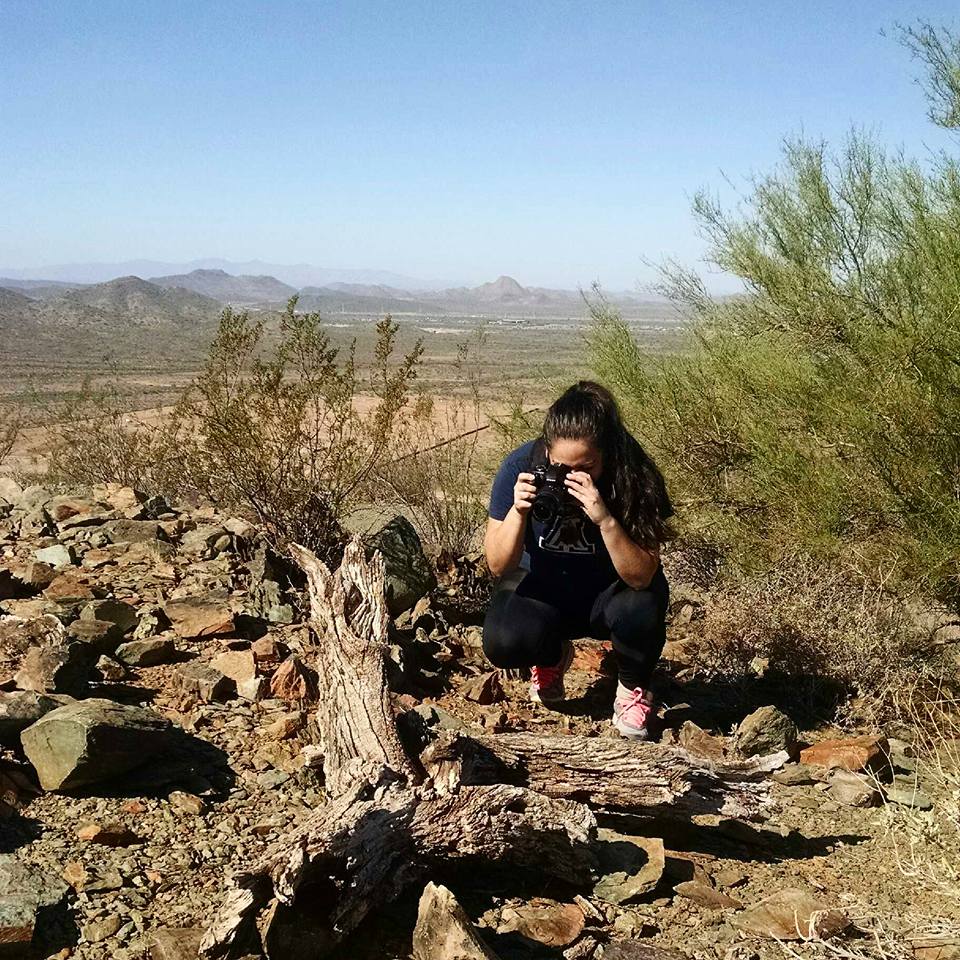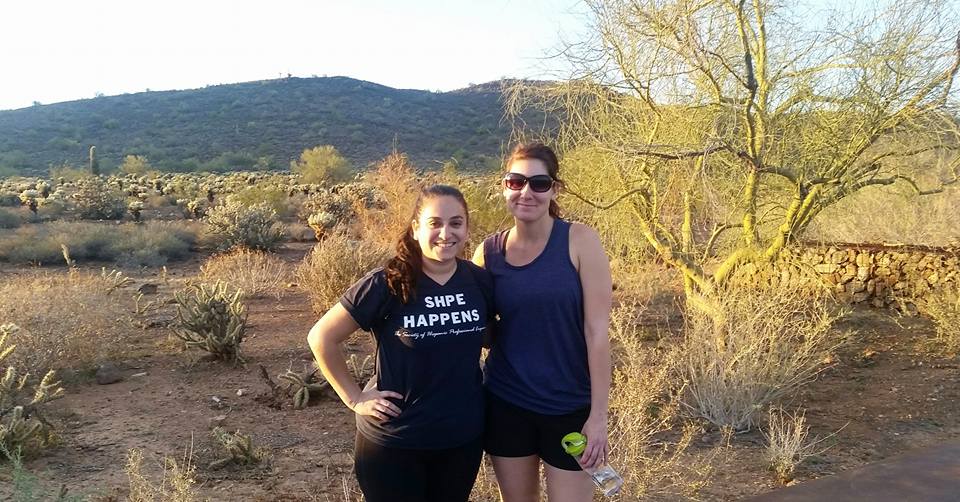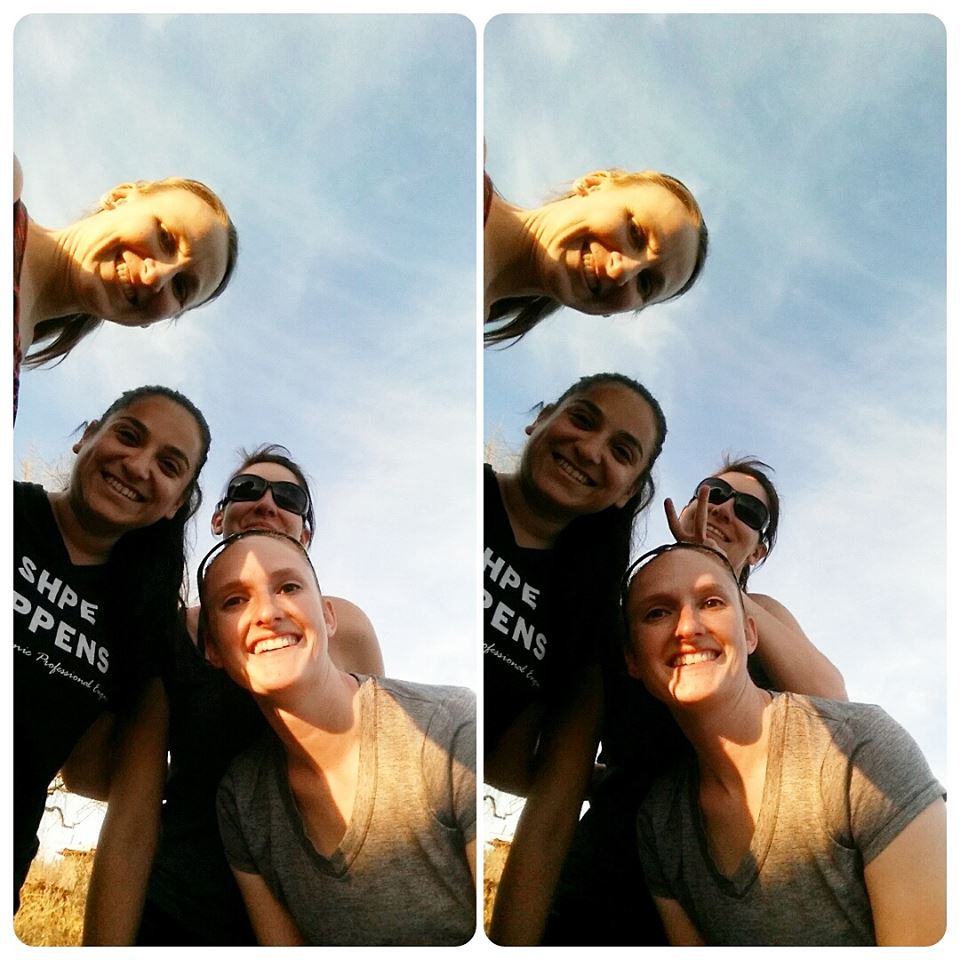 Tim and I decided to check out the Phoenix Sonoran Desert Preserve (specifically Dixie Mountain Loop trail) because these mountains are literally in Tim's back yard in North Phoenix. The trail we did was moderately difficult and it was such a great trail. The views were amazing, and these mountains may be behind a huge apartment complex but when you are hiking and you get to the middle of the trail, it's hard to see any civilization which makes the hike really awesome, in my opinion. Once you reach the top, it feels like you're really high up. Highly recommend these mountains if you are ever in Northern Phoenix!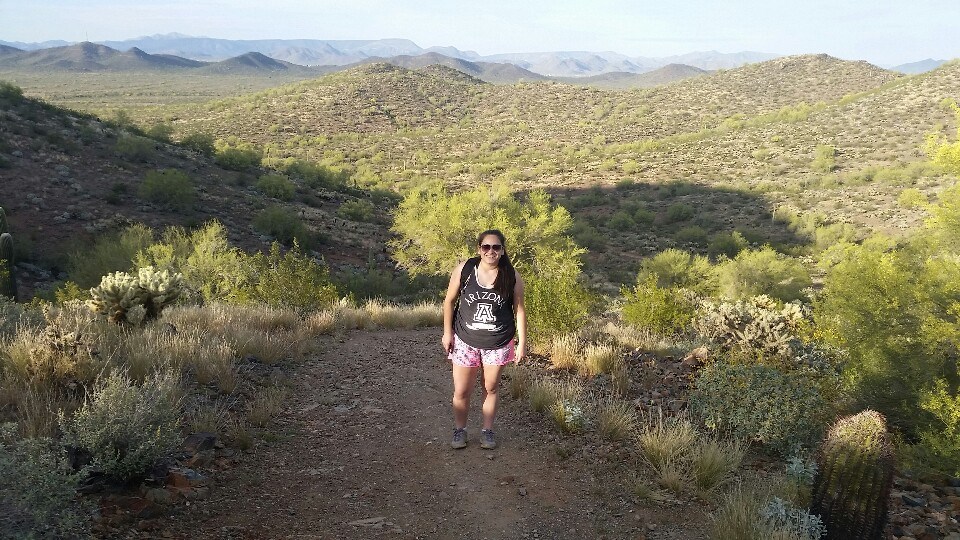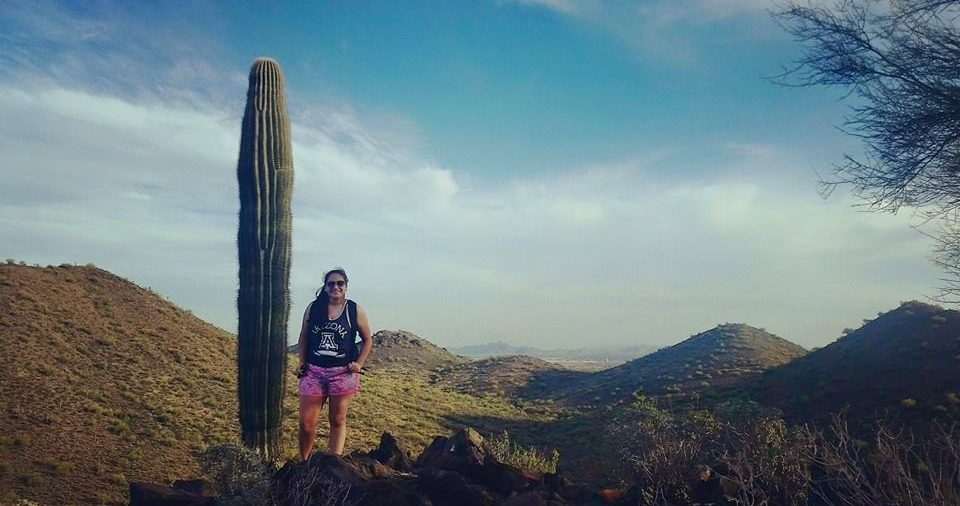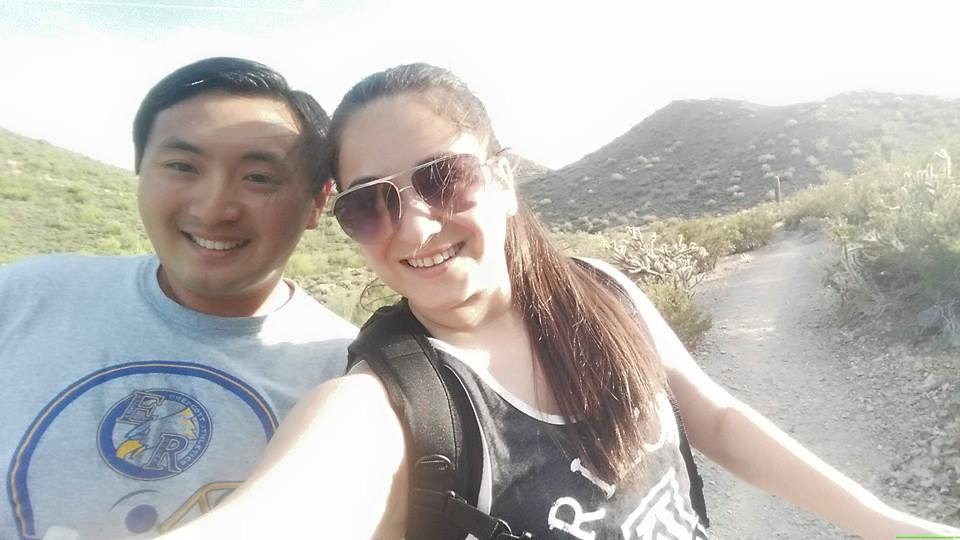 ---
SHAW BUTTE 
Shaw Butte was the very first hike on the list of 'moderate' hikes. All of the hikes listed above are categorized as 'easy' hikes. This was such a great hike with beautiful views and I could definitely feel the step up in skill level. I had to stop and rest a few times just because the hike is SO STEEP. Probably one of the steepest hikes I've done (I think it may even be steeper than Tumamoc Hill in Tucson which I hiked in my Graduation Bucket List). Great hike, will def be returning!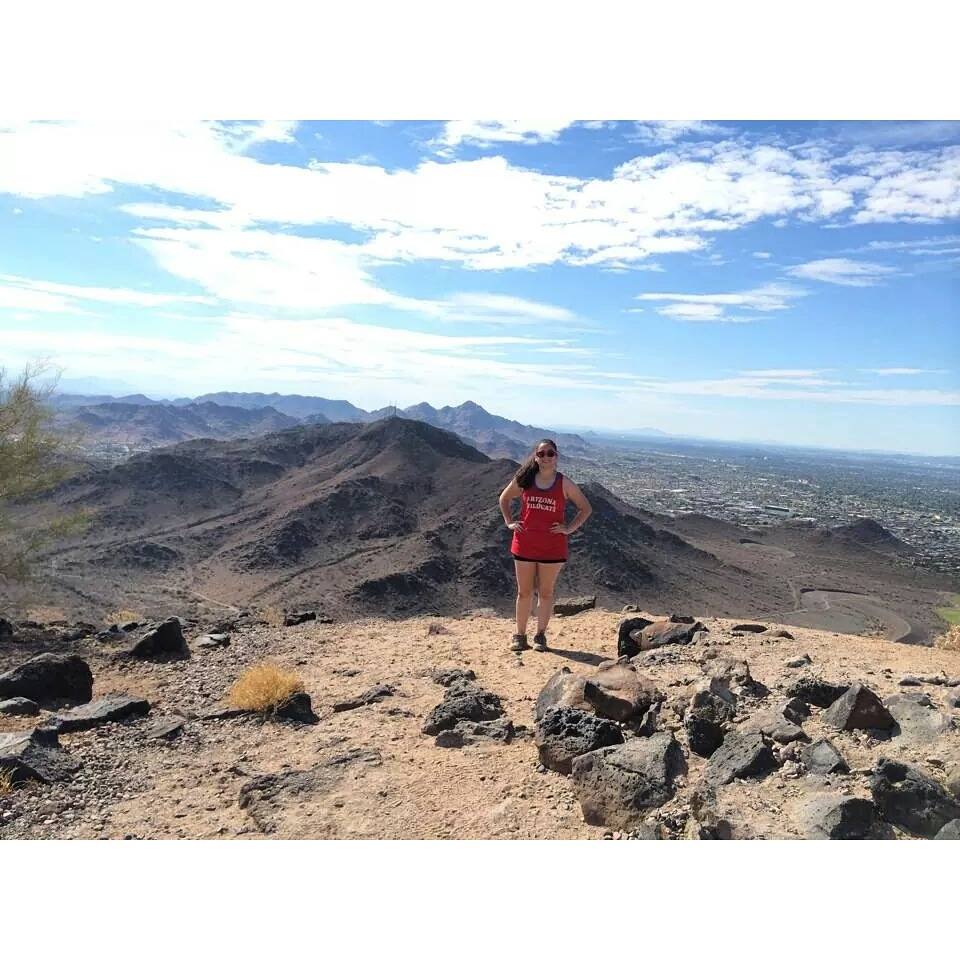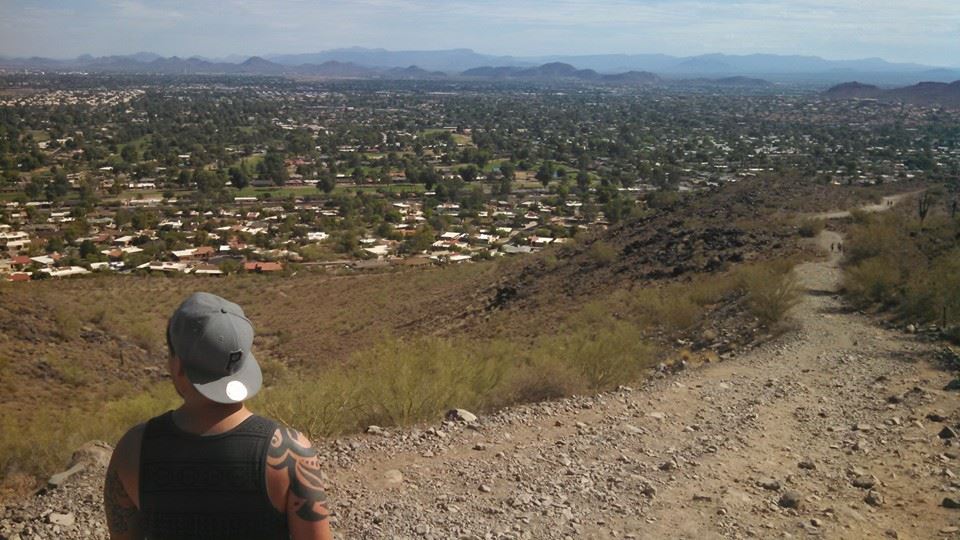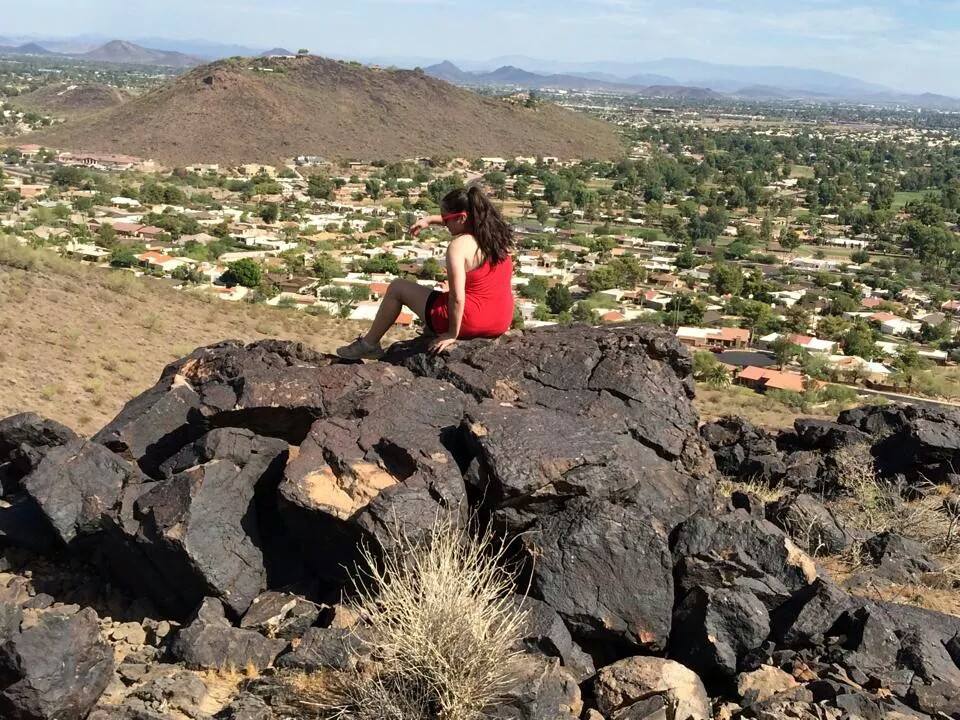 ---
SOUTH MOUNTAIN
Made it back out to hiking in the desert this morning! Great hike! I had forgotten how beautiful South Mountain was! We did hidden valley trail and national trail!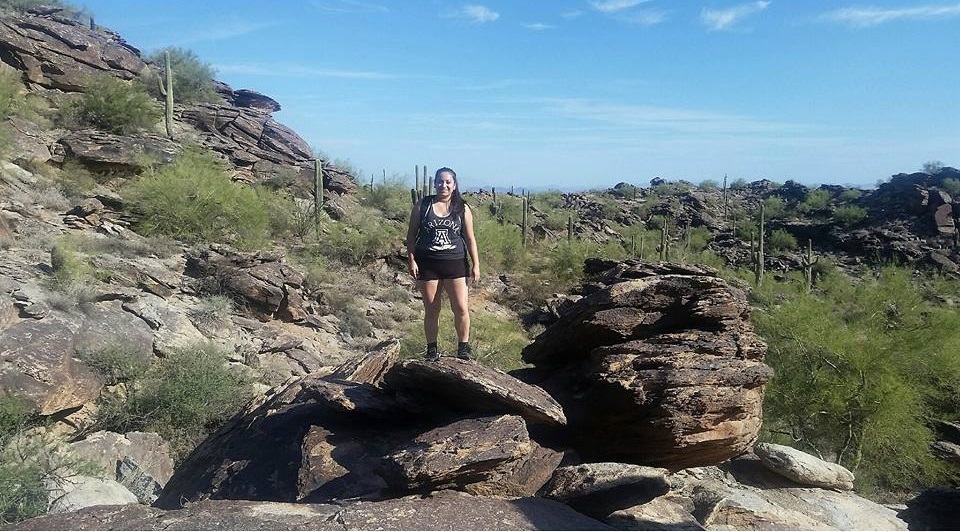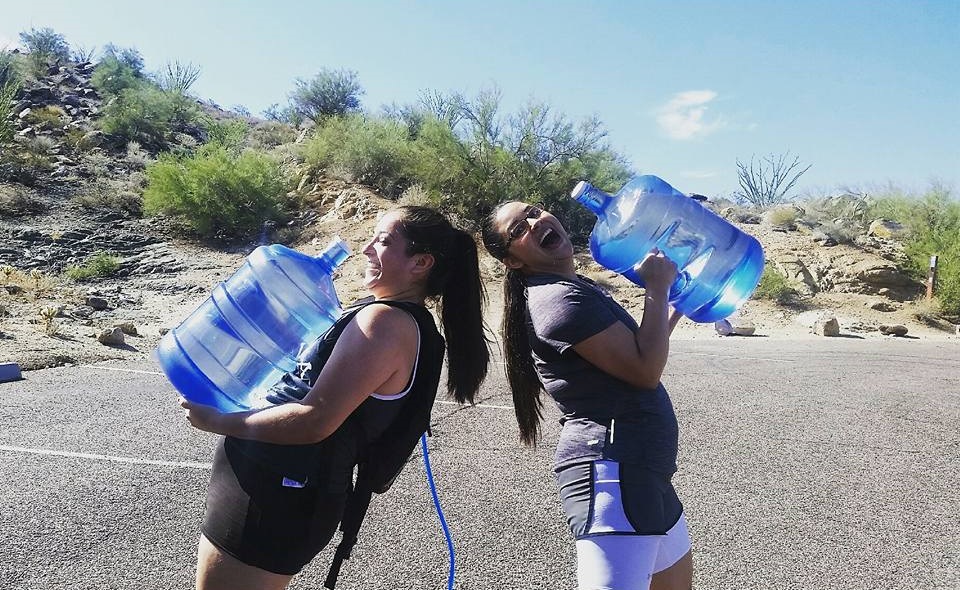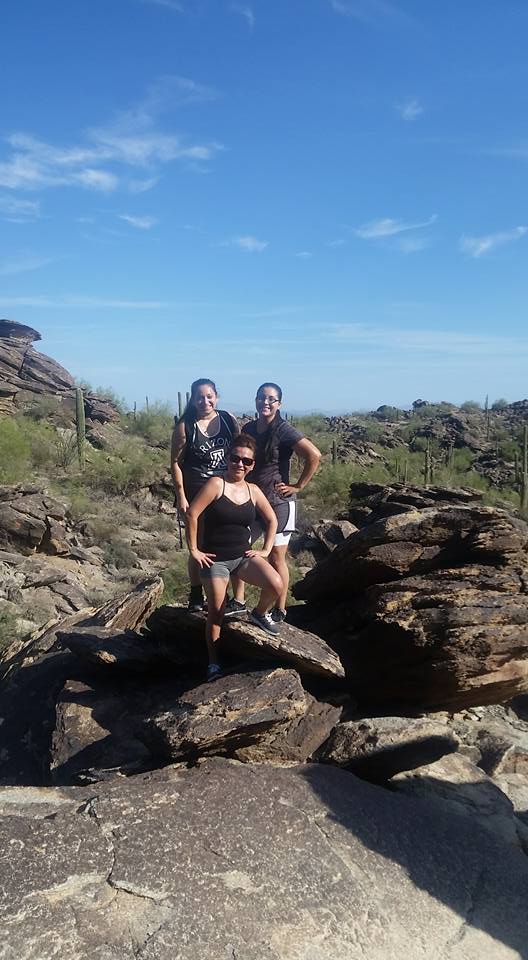 We made it back to South Mountain and this time completed two trails: Max Delta and T-Bone trails. These trails were pretty easy, it was more of a nature walk to enjoy the sunshine and the beautiful weather. South Mountain is always a solid mountain to go hiking in, it's at a great central location and has several different levels of hikes. Let me know if you ever want to go hiking with me at South Mountain, it's closer to my house!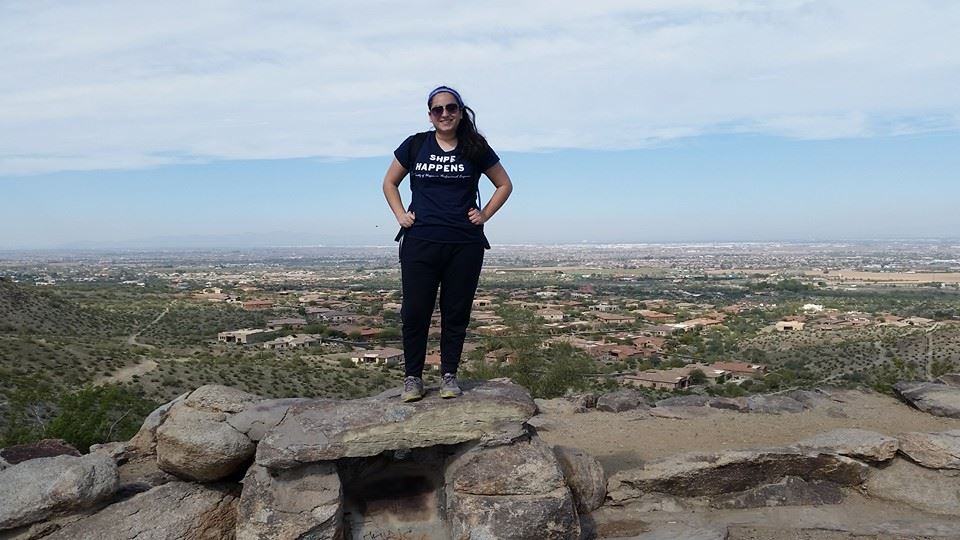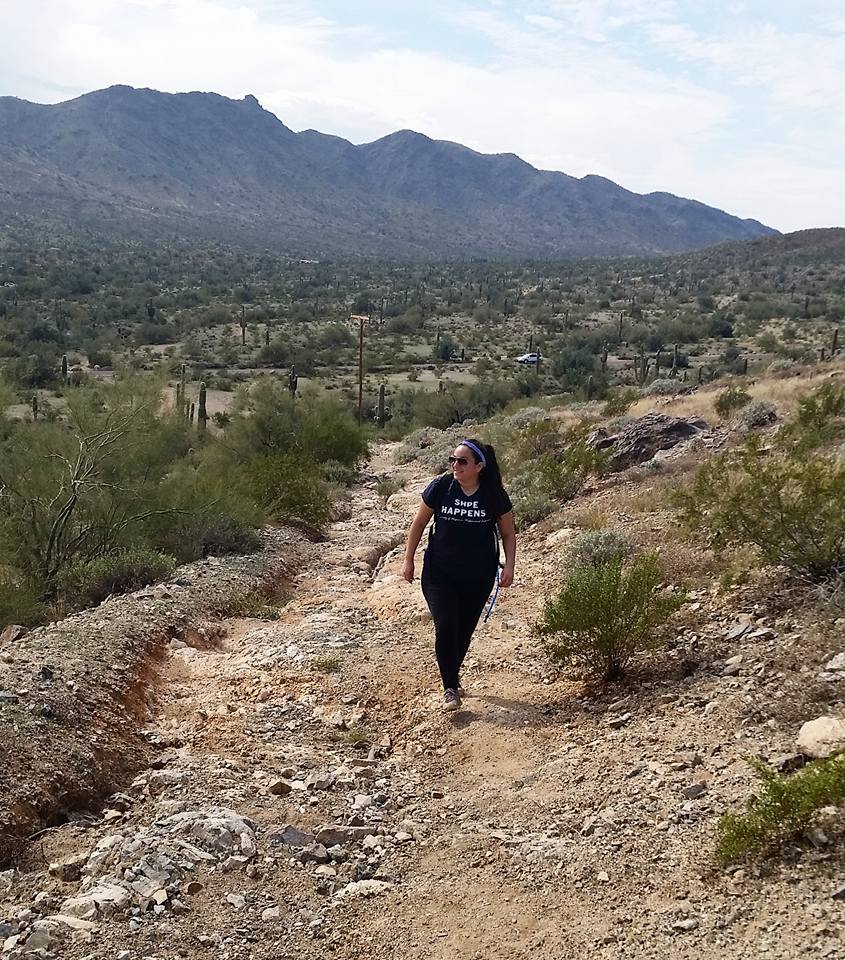 I love hiking at South Mountain, just because it is closer to my house and sort of in a central location so I can invite a few people to join me. There are a lot of trails with various difficulty levels. I've done a few hikes here…some where the trailhead starts at the bottom and some where you have to drive up near Dobbins Look Out point and you hike down (which was interesting to me). The trail I usually take (which is pictured above) is Mormon Loop Trail.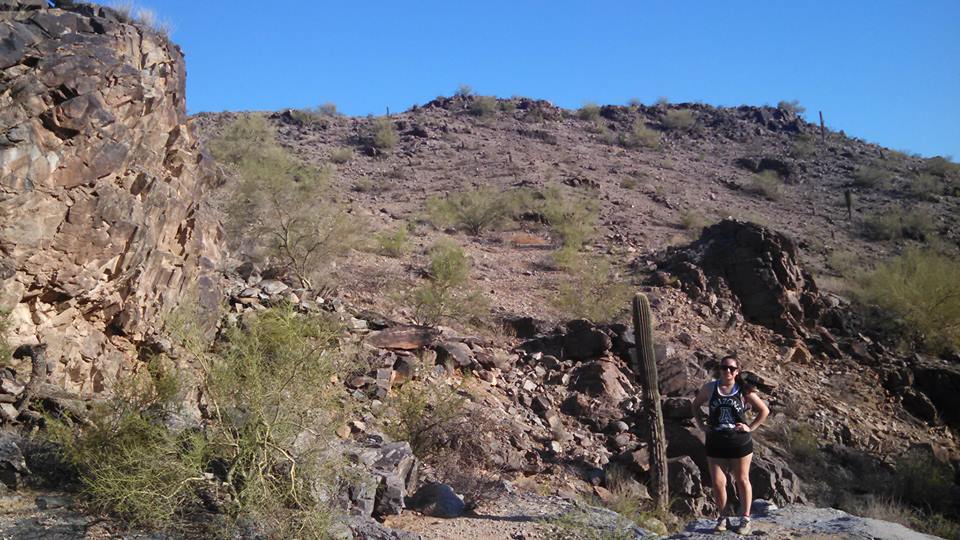 ---
THUNDERBIRD MOUNTAIN
My sister (not pictured), my cousin and I came back to Thunderbird Mountain to give my cousin Carmen a tiny preview into what hiking in Arizona can be like. This was her first time hiking and Thunderbird is a fantastic beginner hike because you get a cool view and it's not hard or boring. Plus the American flag at the end just looks so majestic. She loved it so much that now she's the one that invites me to go hiking instead of the other way around. We actually just did a hike at Skyline Regional Park this past weekend and those photos will be uploaded soon!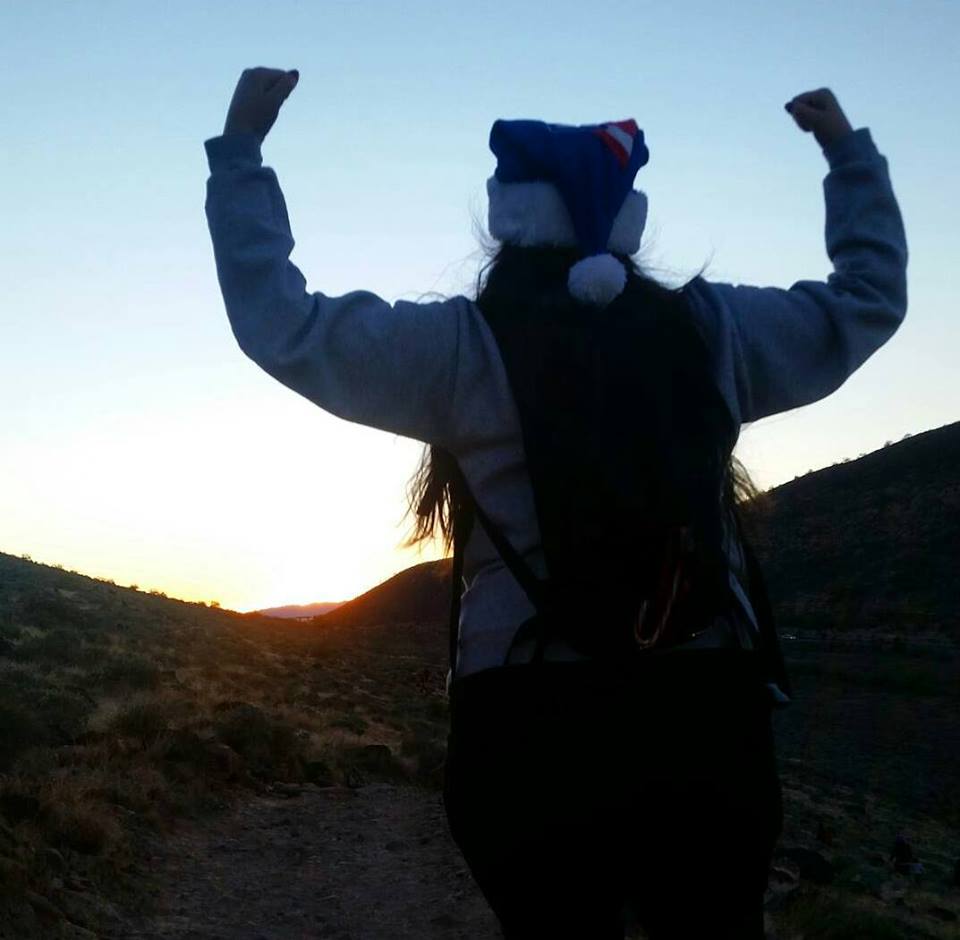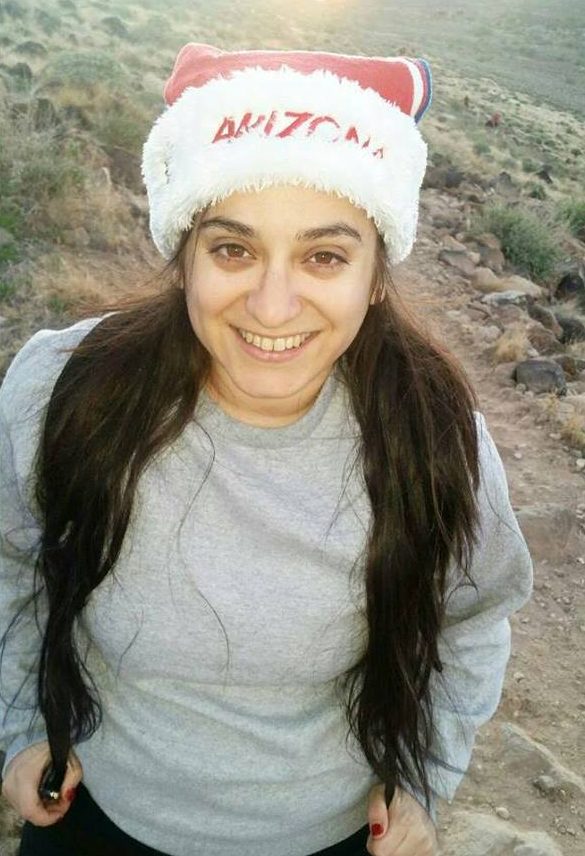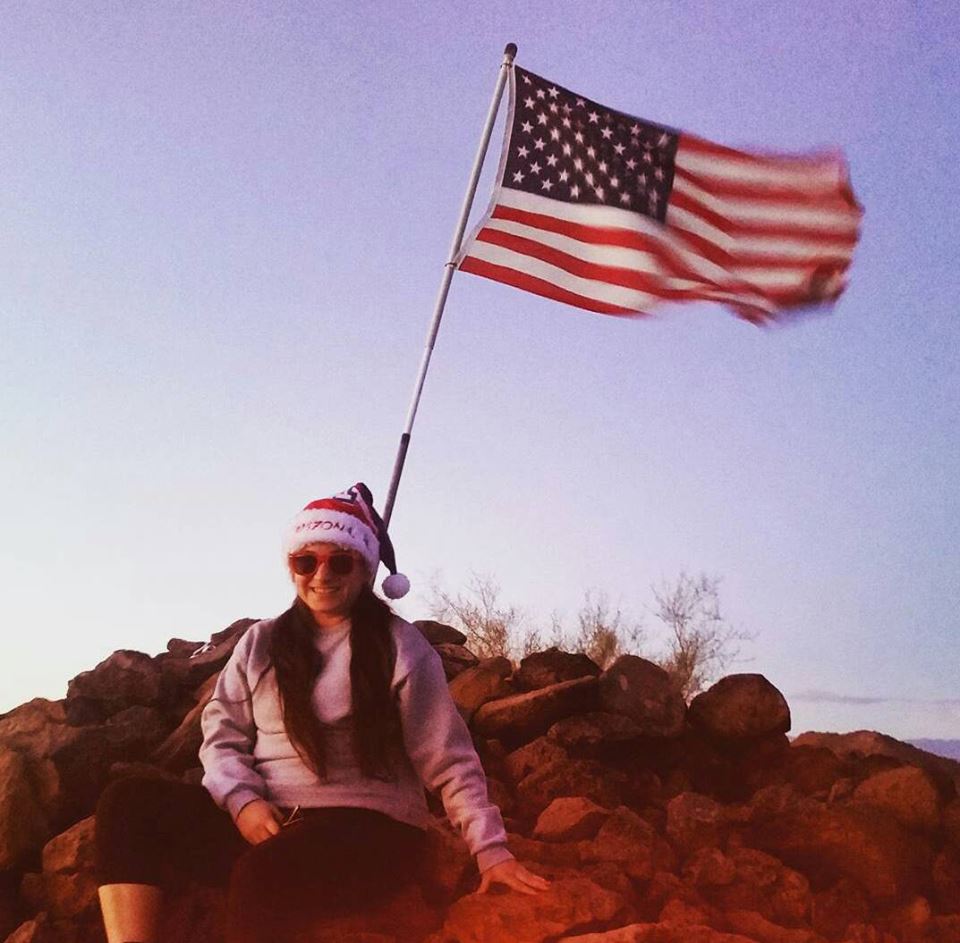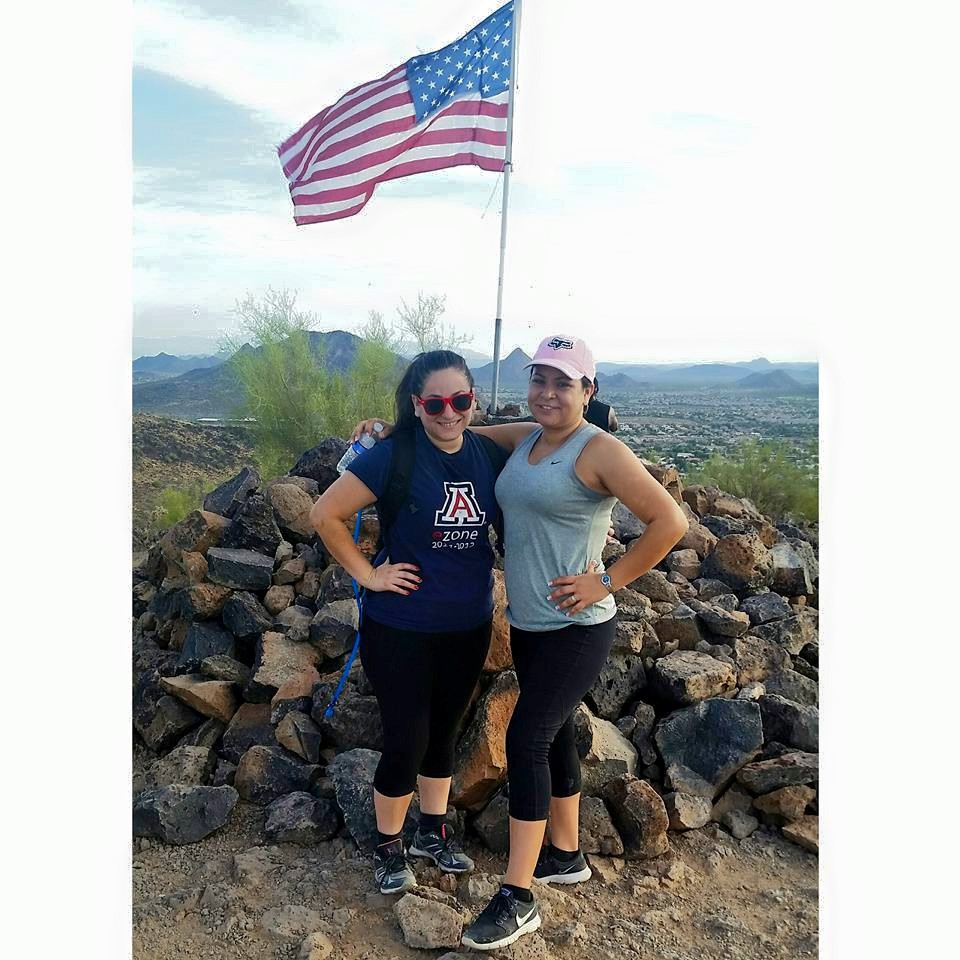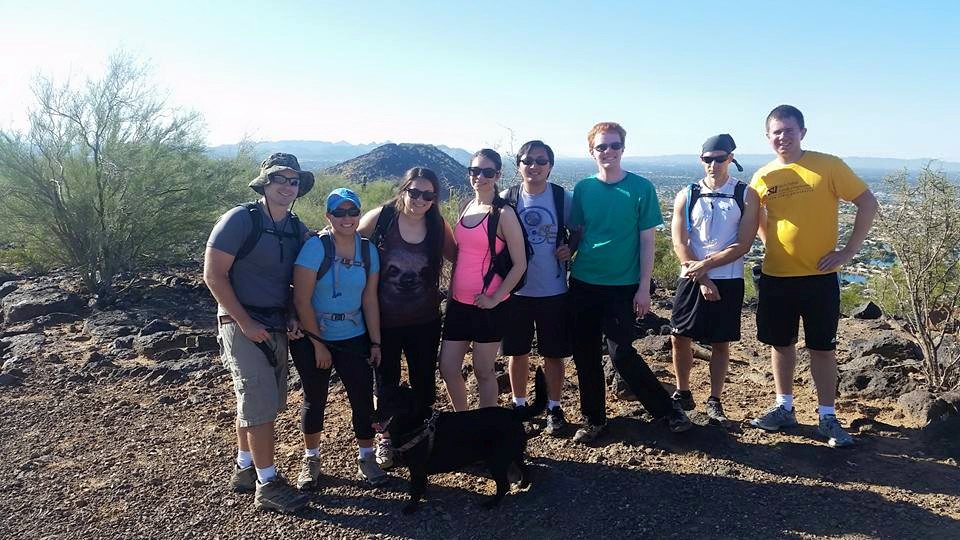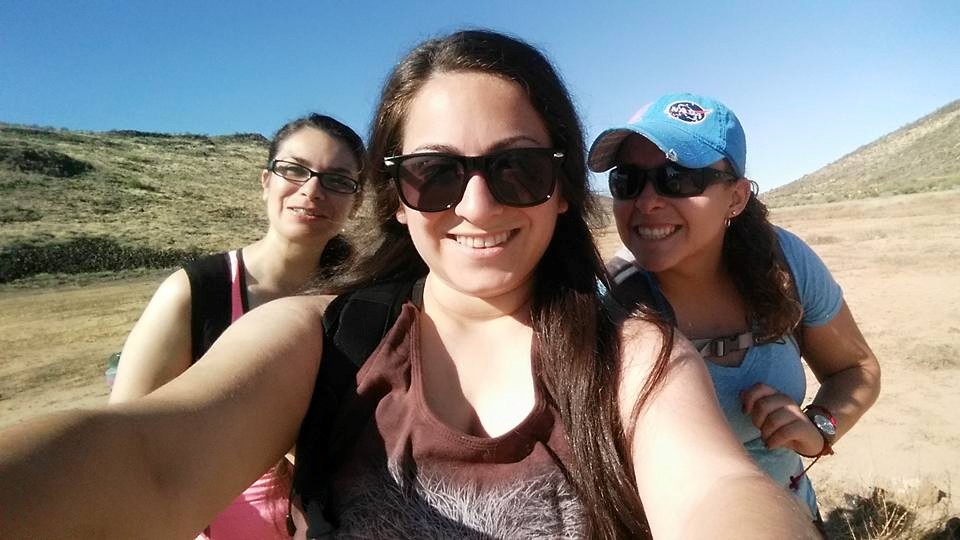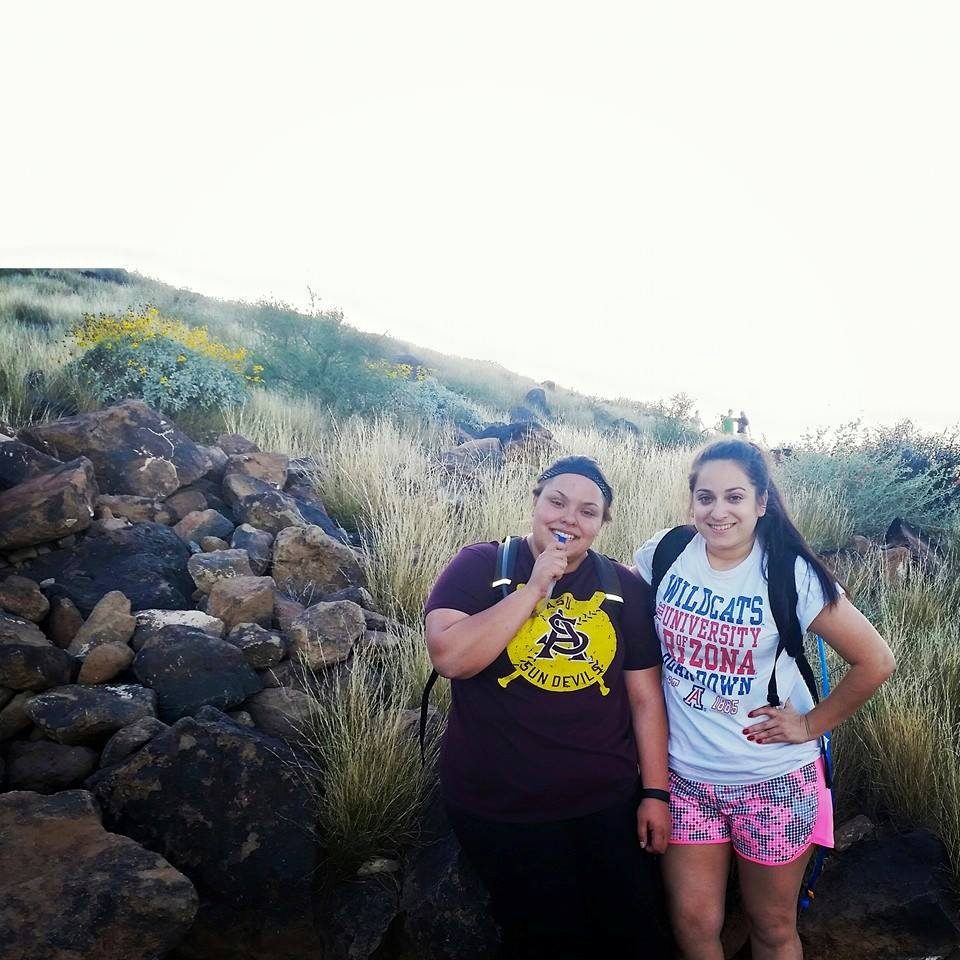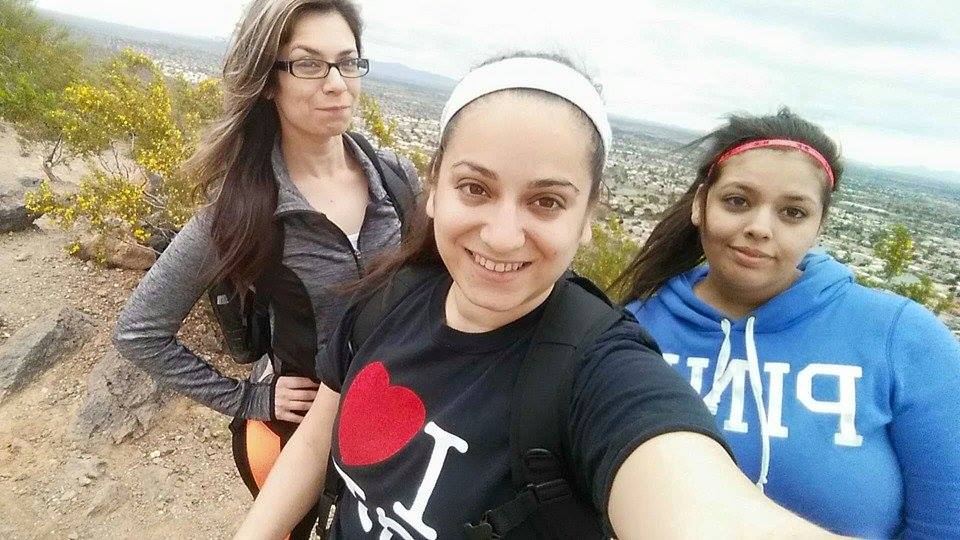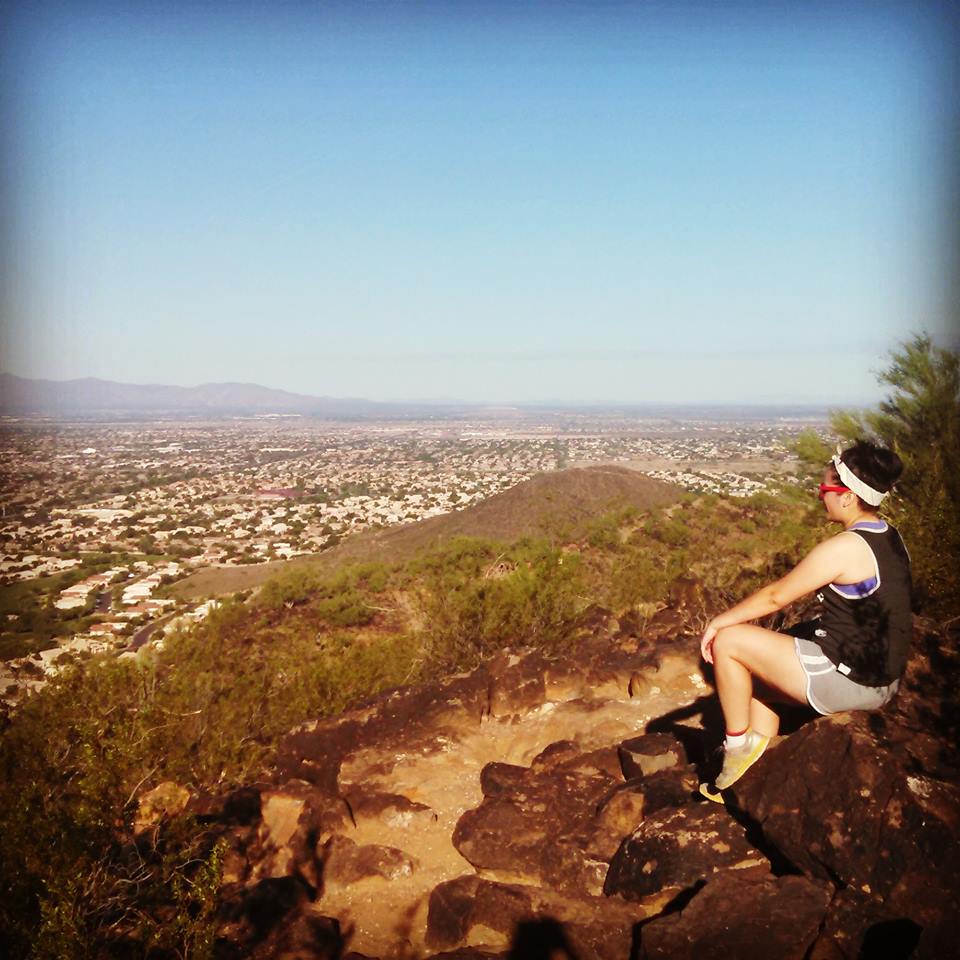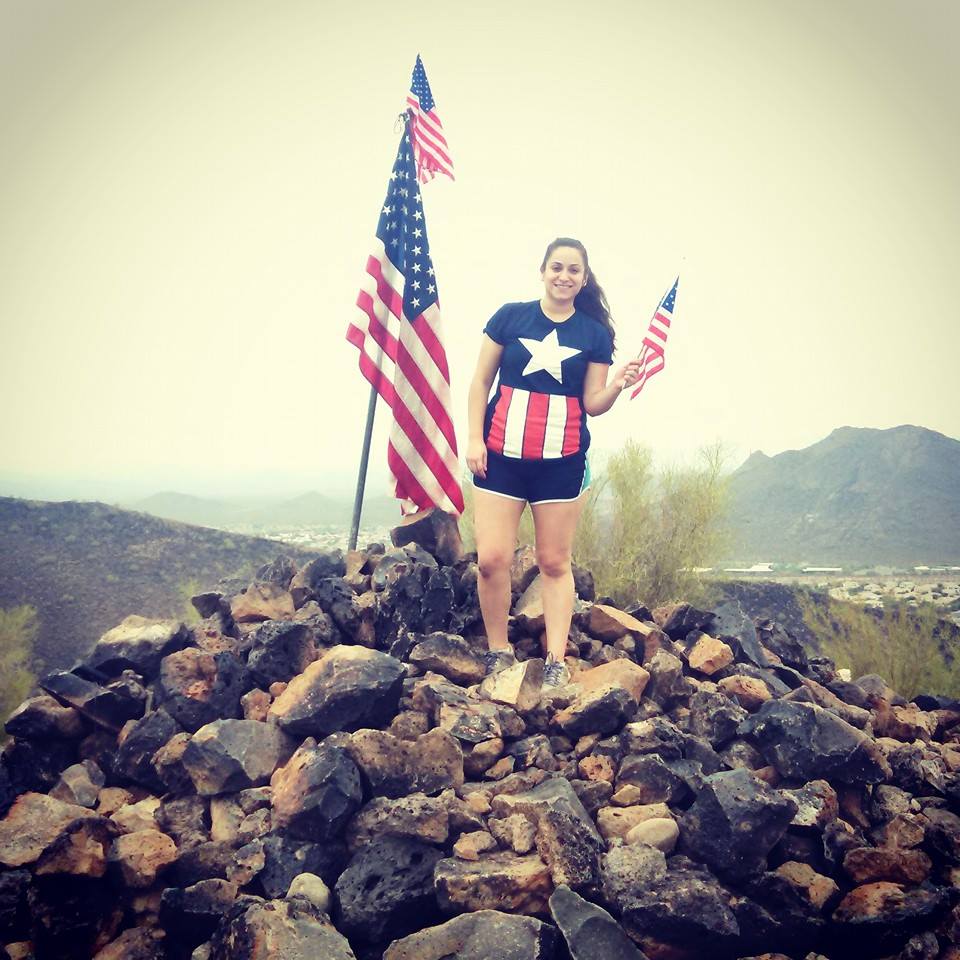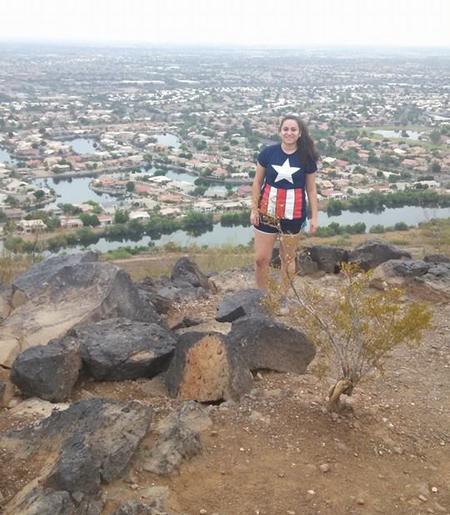 ---
USERY MOUNTAIN
Great hike this morning at Usery Mountain Regional Park in Mesa! This mountain is great for beginners, because the trail isn't bad at all and the views are really pretty!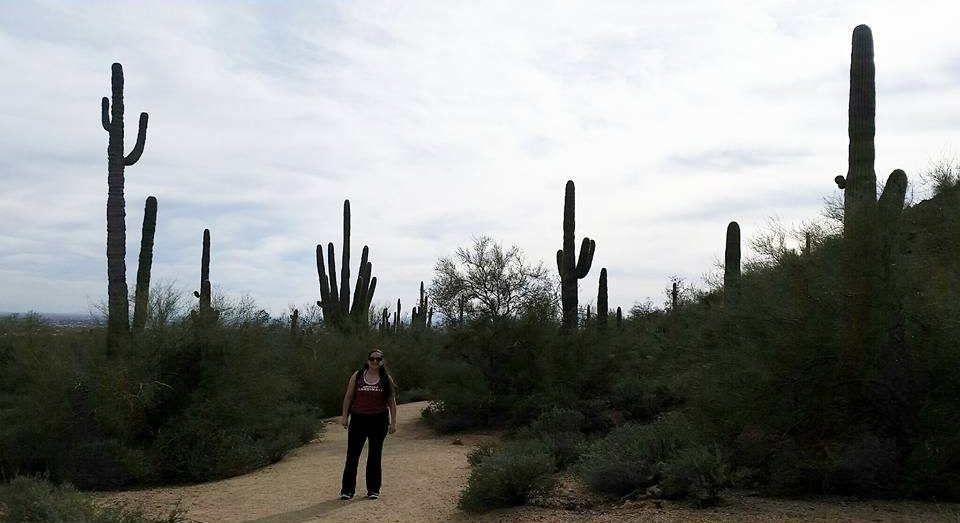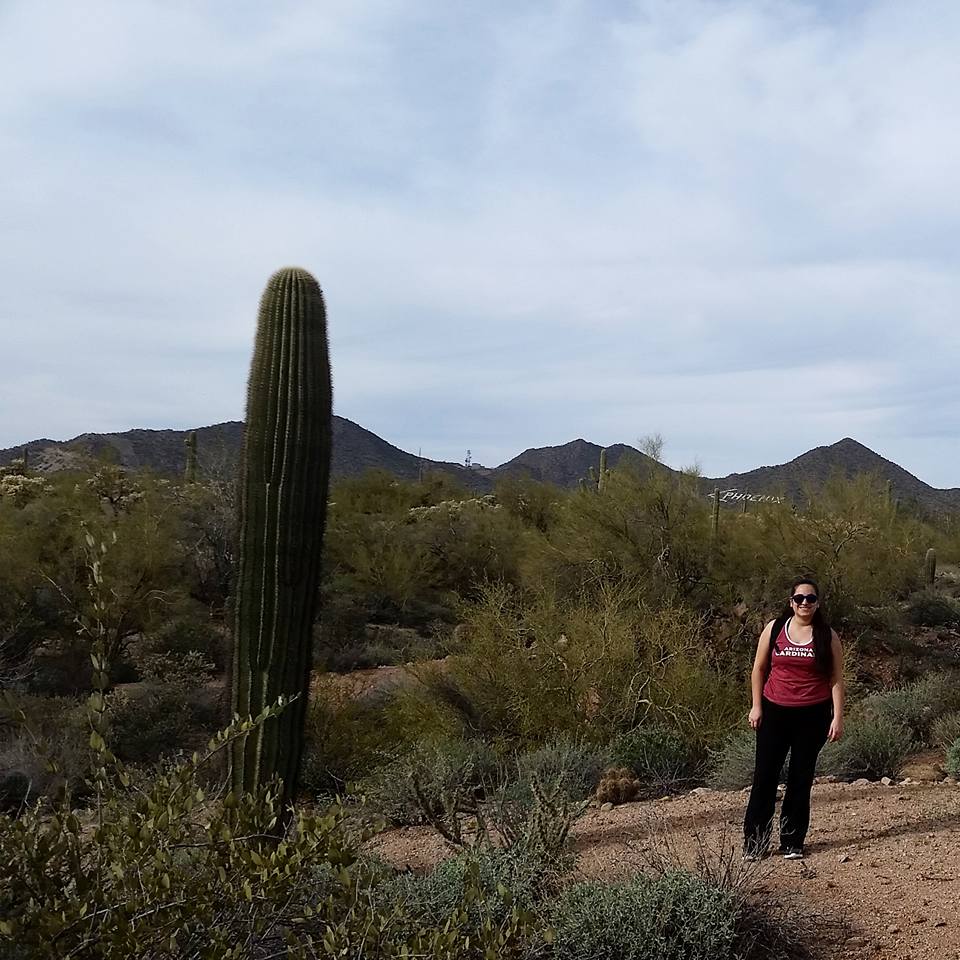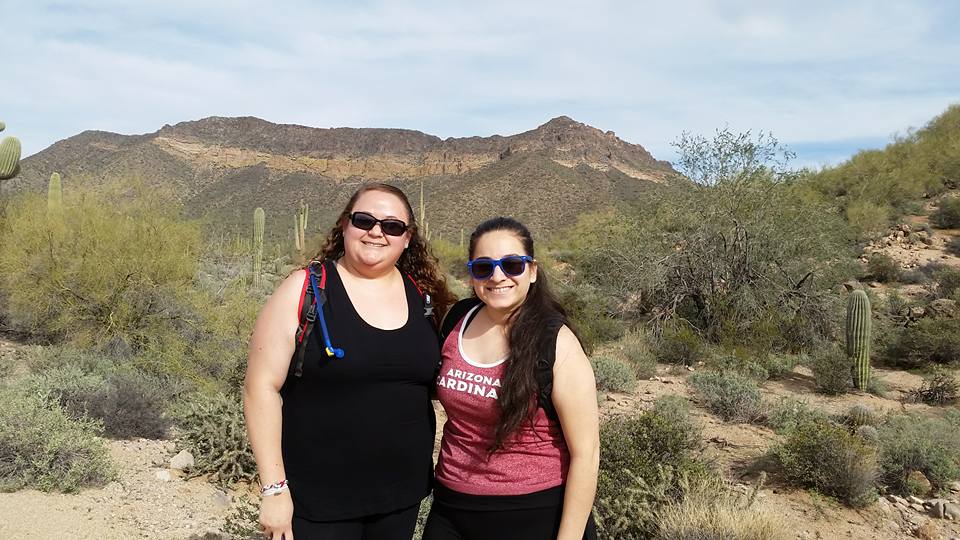 ---
Hikes in Albuquerque
Petroglyph National Monument
When I went to go visit my cousins in Albuquerque, they told me that if I was a hiking fan I needed to make it out to the Petroglyph National Monument and do some trails there. It was so cool! It was an easy/moderate hike with great views of different lava rocks (which we are standing on!) and from the top of the mountain we could actually see some of the hot air balloons from the Hot Air Balloon Fiesta that was happening that same weekend. Definitely recommend especially since they have PERFECT hiking weather in New Mexico.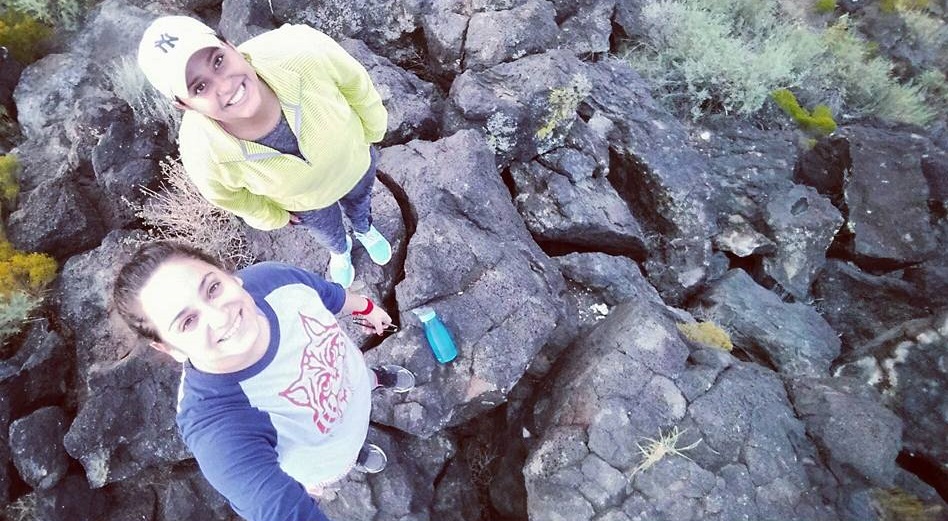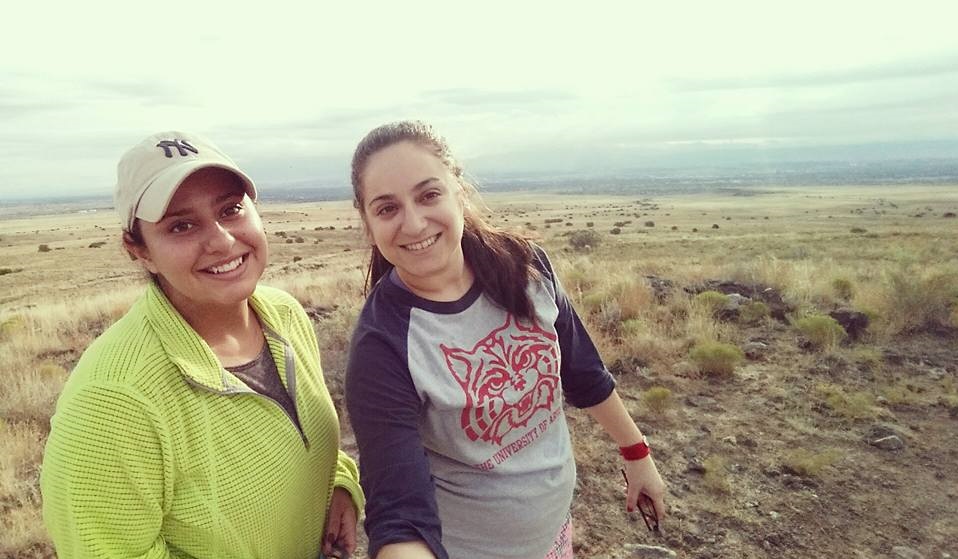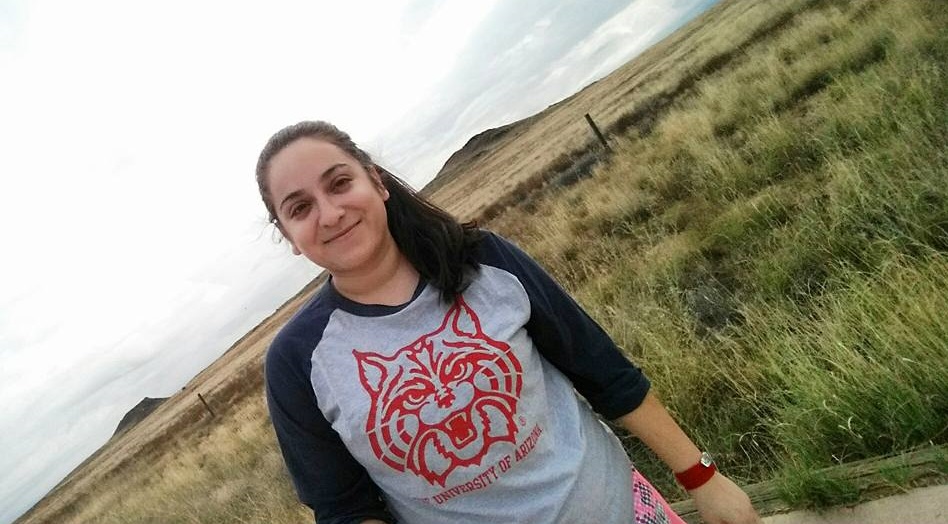 ---
Hikes in Colorado
Rocky Mountain Arsenal National Wildlife Refuge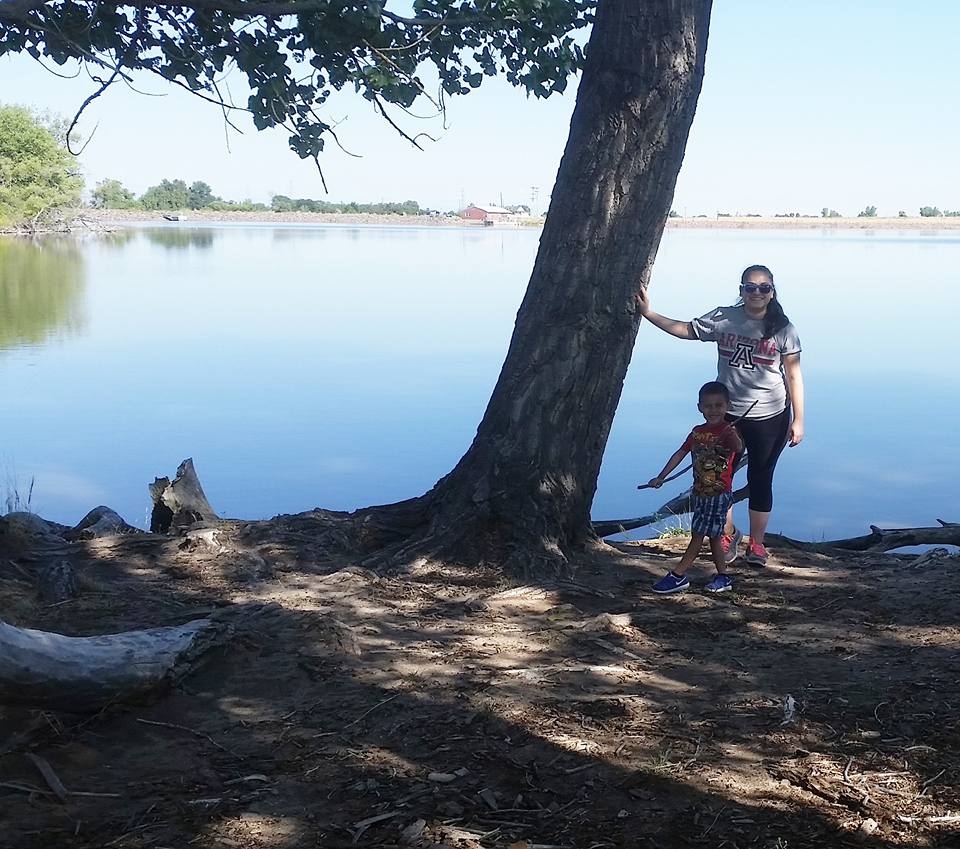 Went hiking with my best friend and her super adventurous and enthusiastic son at Rocky Mountain Arsenal National Wildlife Refuge! Beautiful place and we saw some prairie dogs and deer! And the weather is PERFECT, I never want to leave haha. 
---
Hikes in Los Angeles
GRIFFITH OBSERVATORY HIKE
I went to Los Angeles (for the first time ever!) to visit my friend Valarie to celebrate her birthday back in Feb. We explored all of LA, went clubbing, to bars, to bookstores, to restaurants, and of course we hiked! It was a fantastic hike (not too hard but definitely not a stroll) and the view at the top was just unbelievable. We could see the entire city and then we got to check out the Griffith Observatory which was awesome (go science!).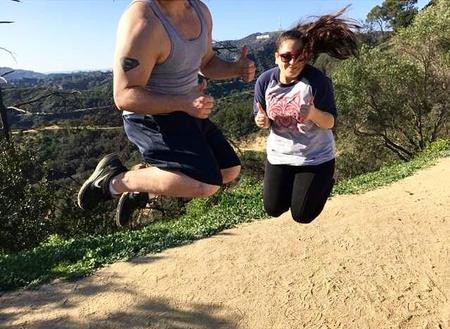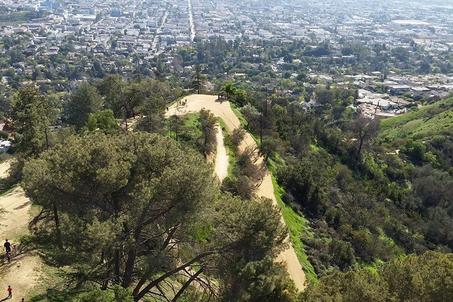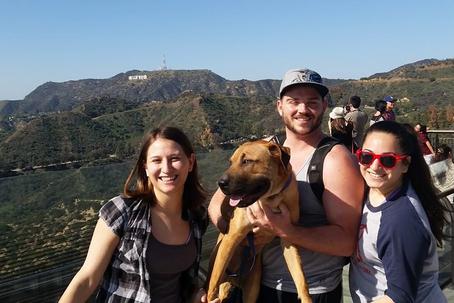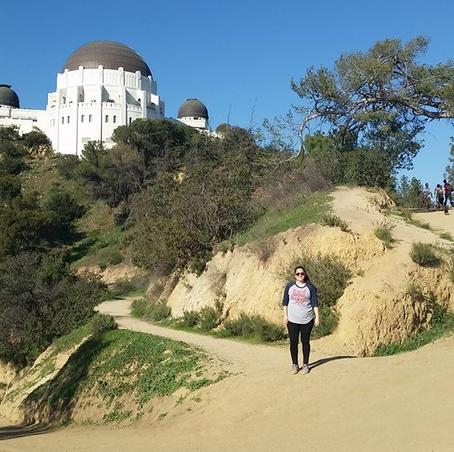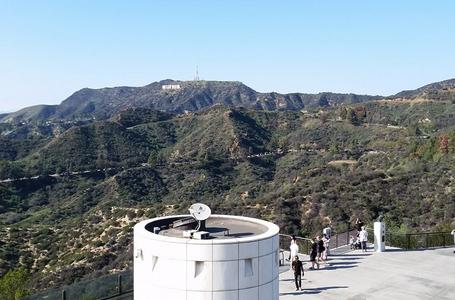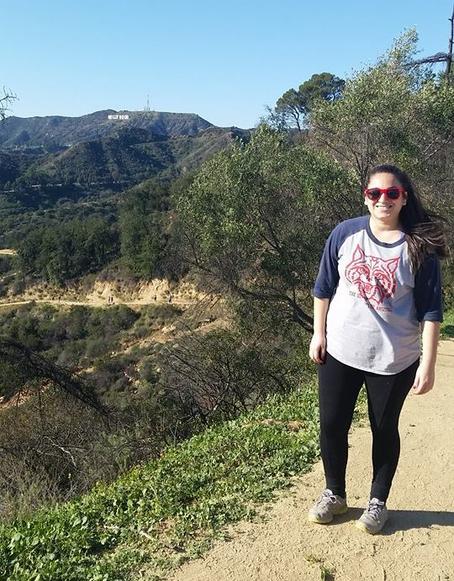 ---
Hikes in Malibu:
Escondido Falls
Took advantage of this beautiful California weather to get some hikes in! Especially since it's way too hot in Arizona to hike. Loved Escondido Falls trail in Malibu!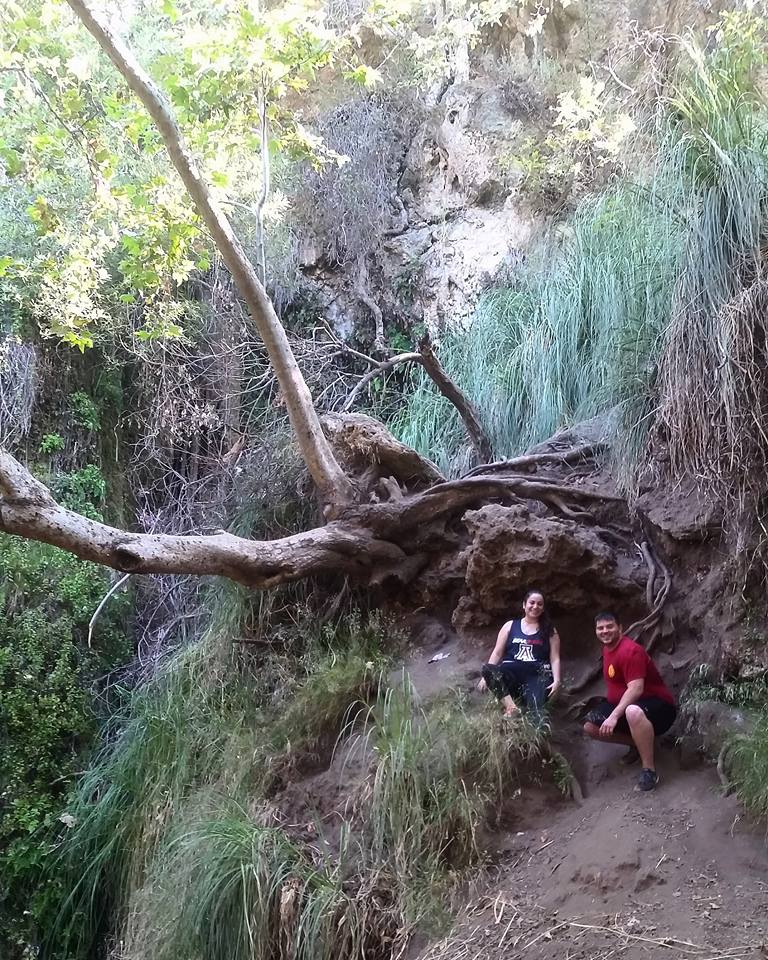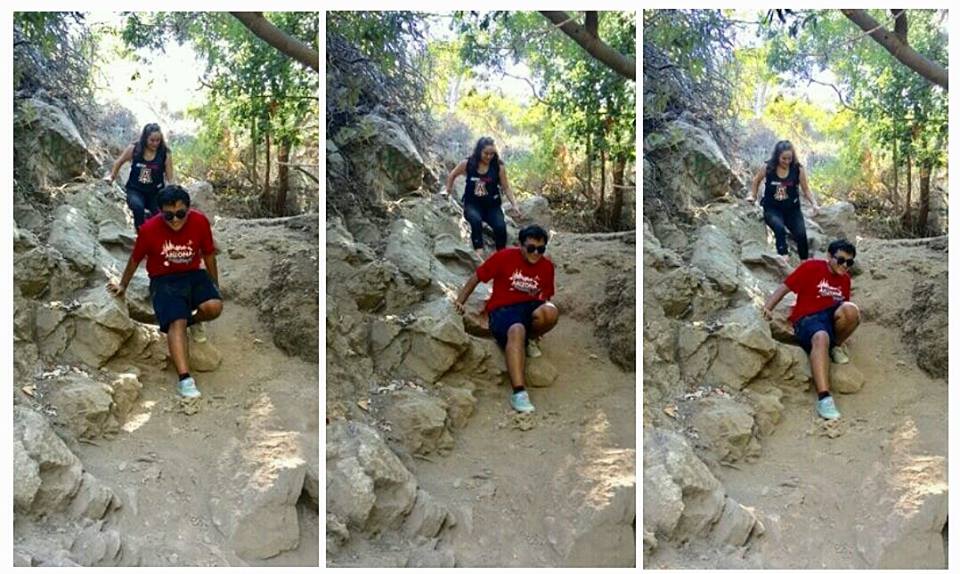 ---
Hikes in Montana:
AVALANCHE LAKE TRAIL AT GLACIER NATIONAL PARK
Glacier National Park in Montana is hands down, one of the most beautiful places I have ever traveled to. The views are incredible and never get old, the weather is perfect (a bit chilly for someone from Arizona but otherwise great), the nature around us is breathtaking (I'm talking about trees, rocks, mountains, lakes, everything) and everyone is SO NICE. Definitely encourage y'all to add 'Hike Glacier National Park' to your bucket list. During parts of the hike, I felt like I was in Harry Potter's forbidden forest lol. The end of Avalanche Trail brought us to the beautiful Avalanche Lake in west glacier. Fantastic hike with an even better destination.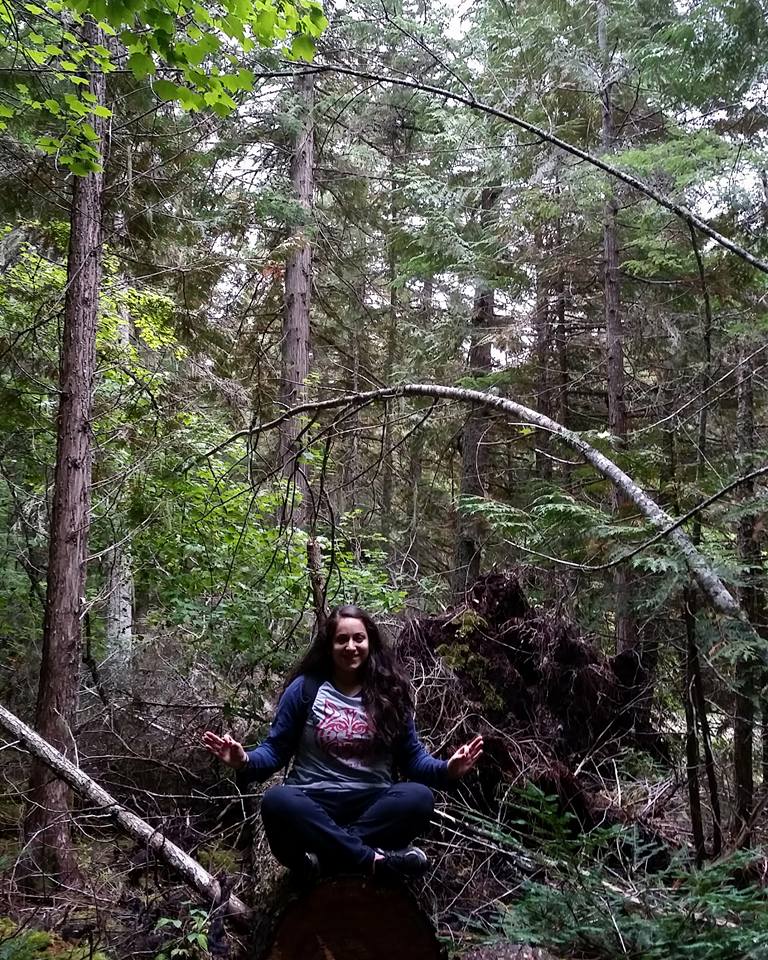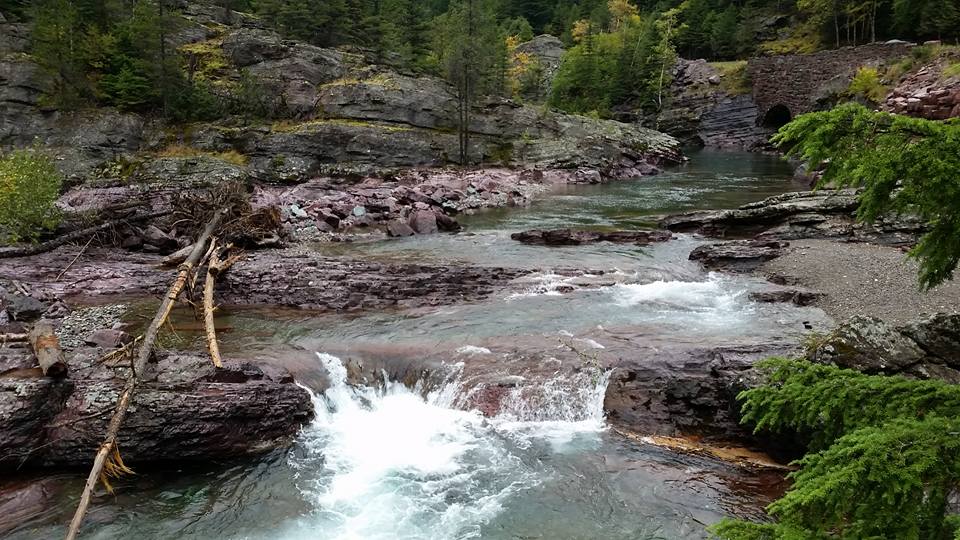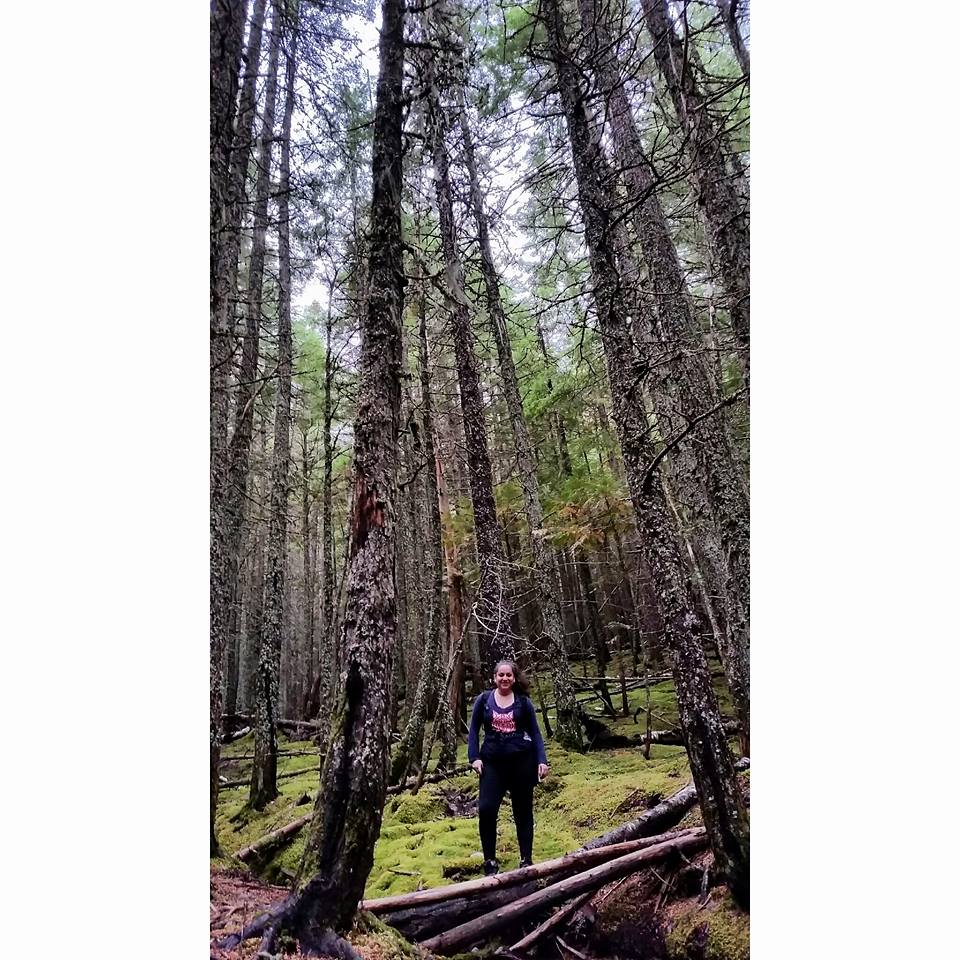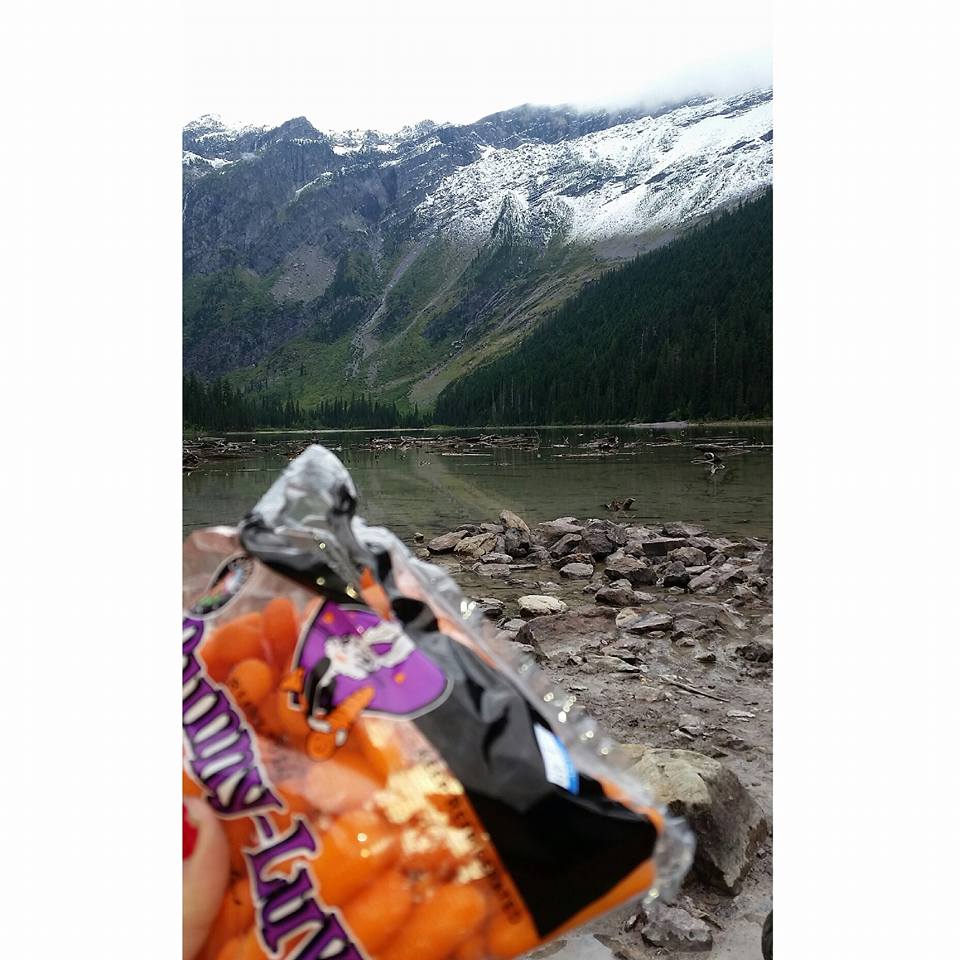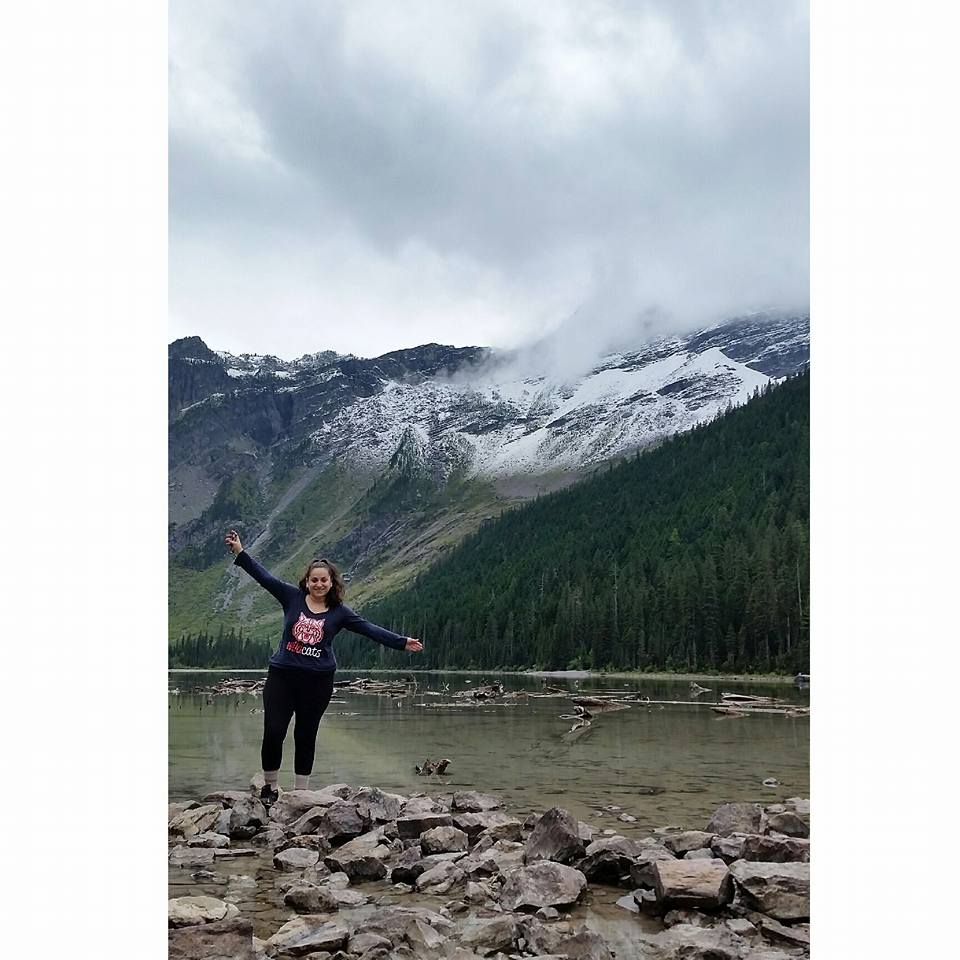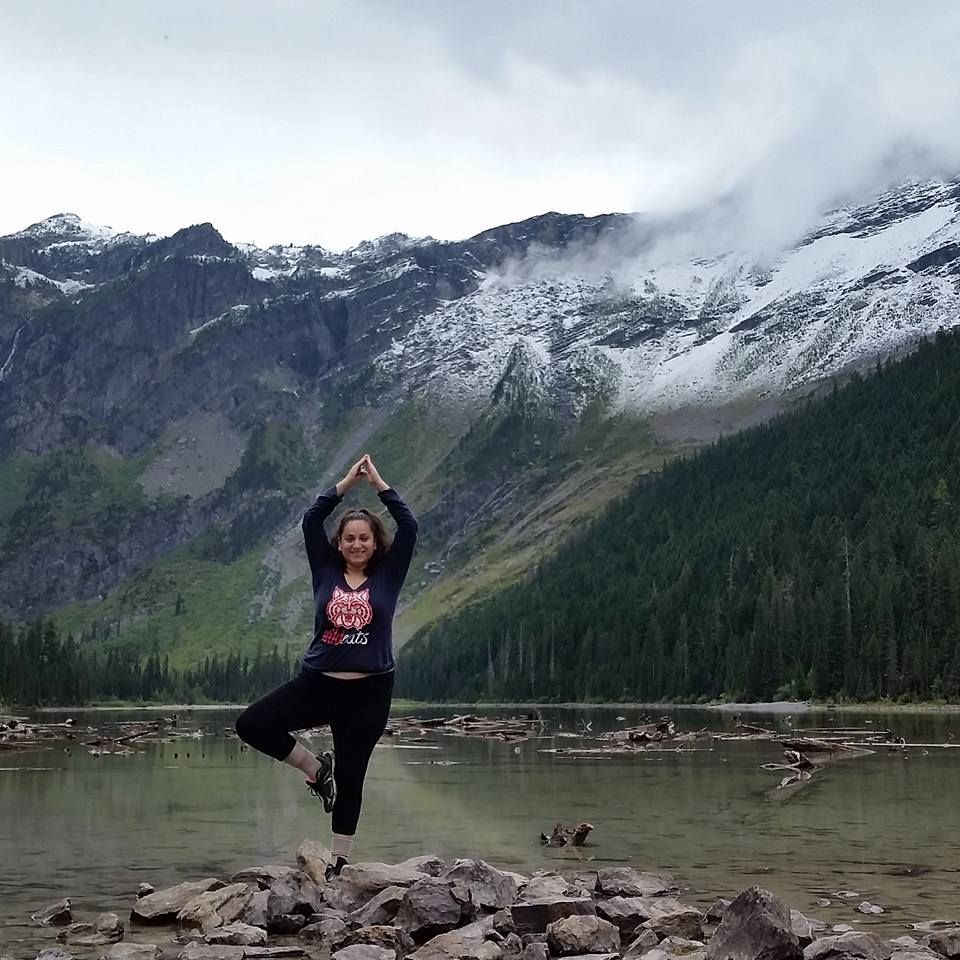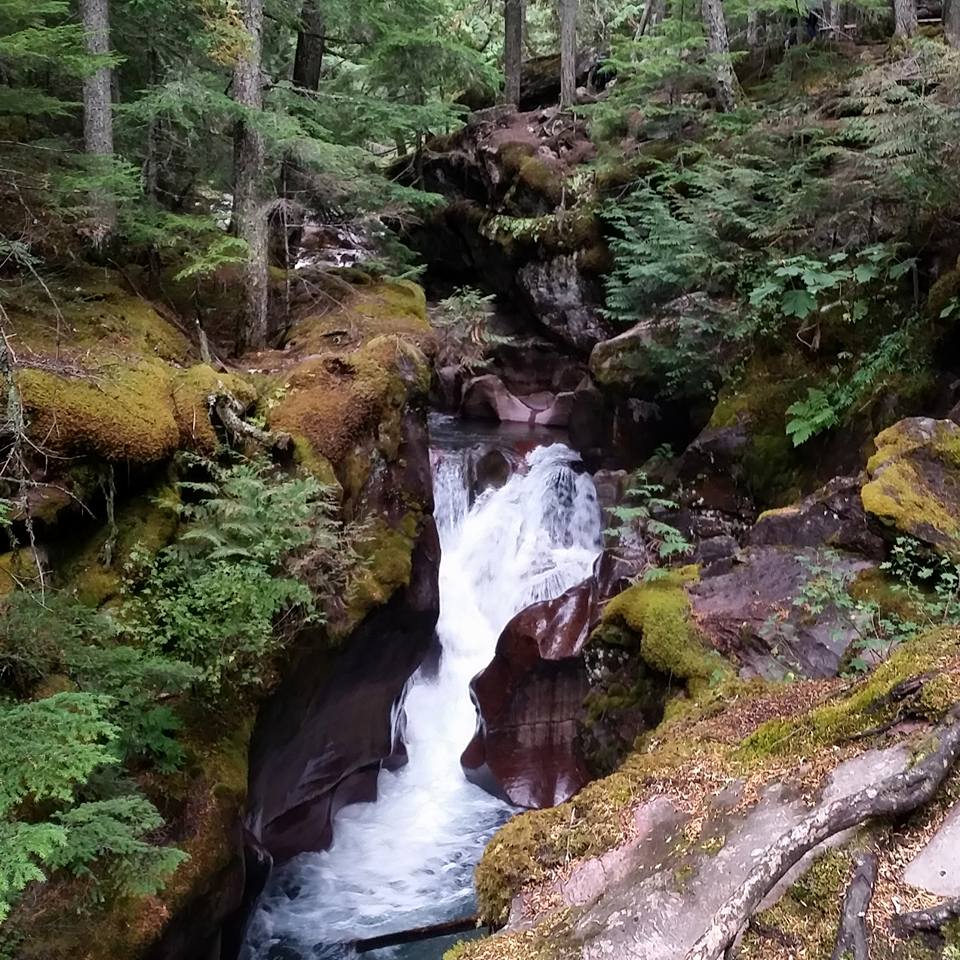 ---
Hikes in Tucson
SEVEN FALLS AT SABINO CANYON
Seven Falls at Sabino Canyon (in Tucson) is one of my favorite hikes in Arizona. I mean look at how beautiful it is, do you blame me? I love hiking Seven Falls after it rains because there is so much water. Definitely recommend this hike to anyone who likes to hike and enjoy nature at its finest.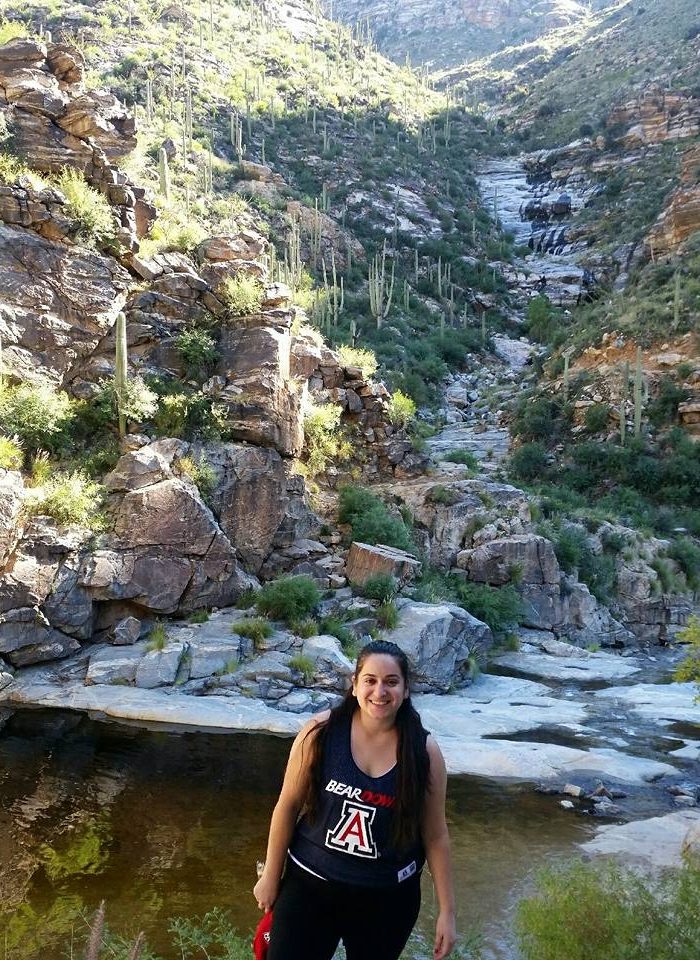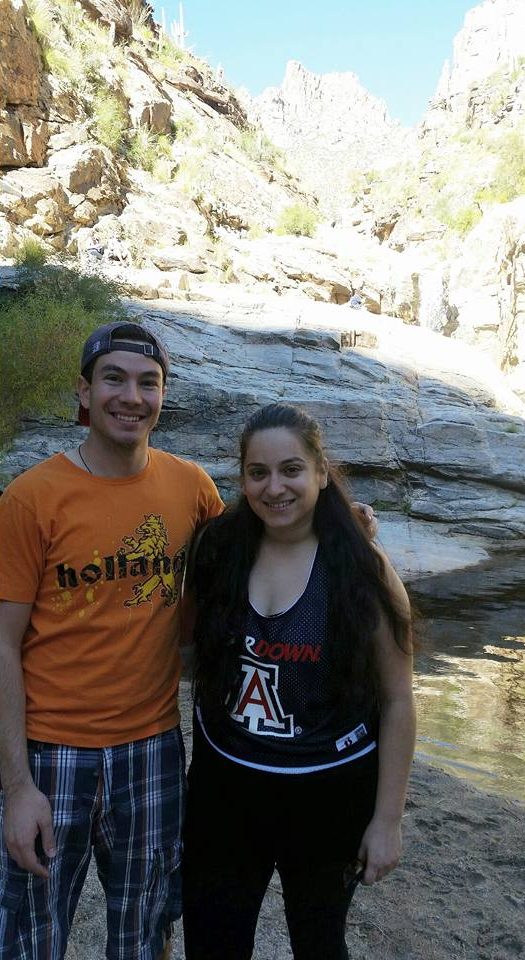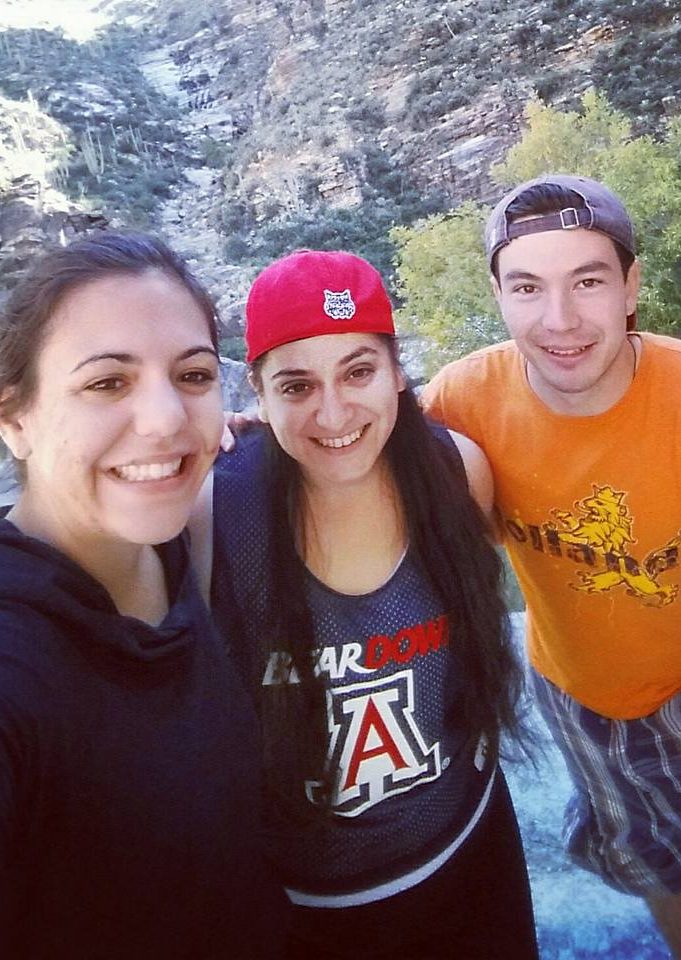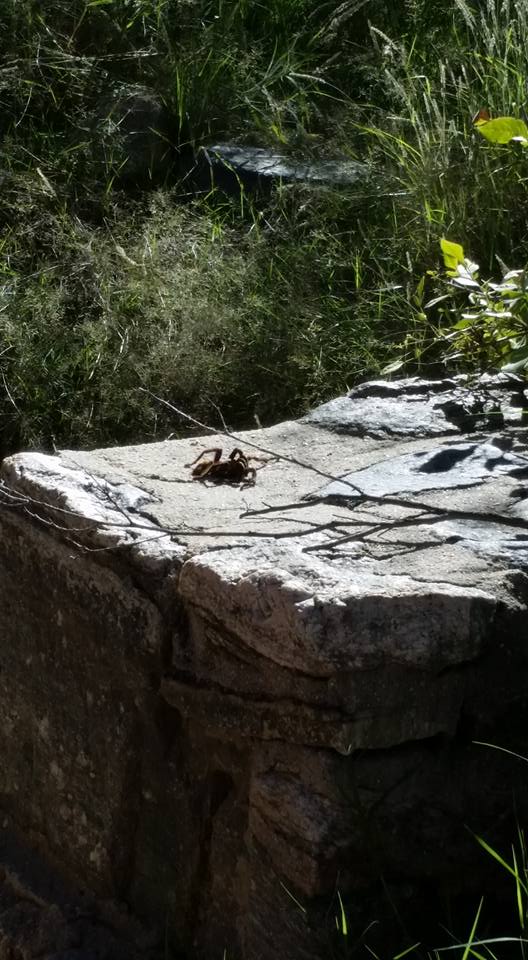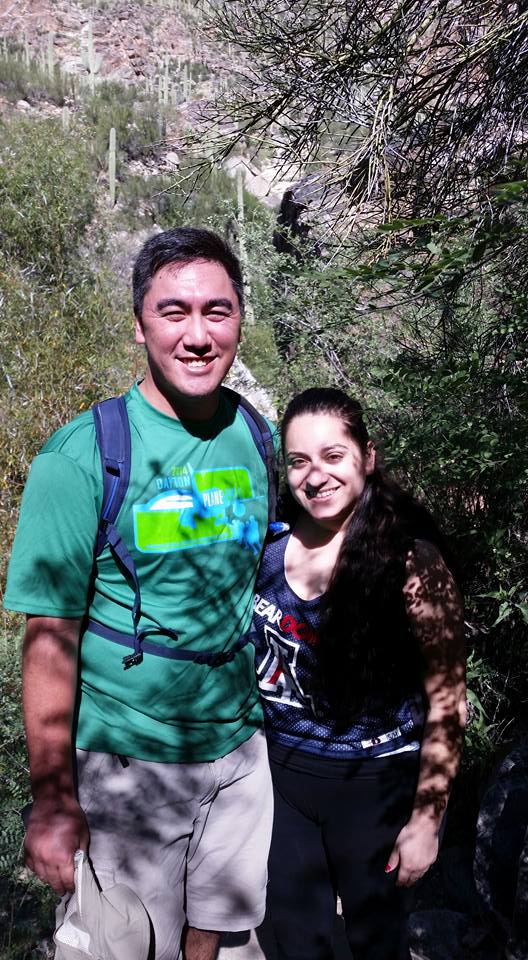 ROMERO POOLS
I've done the hike to Romero Pools a few times as a student while studying at U of A (you can see pictures in my Graduation Bucket List, but I had not done it as a 'graduate' and man what a difference. I  think my body was not used to running across campus because this time the hike was really hard hahaha. Normally I would rate this hike moderate/difficult but the most recent time I did this hike it was very difficult like I had to stop a few times on the way up. Tucson is definitely a hiker's heaven with so many beautiful hikes including Romero Pools. I highly recommend if you are a hiker and you are in Tucson, to go and do this hike and cliff dive!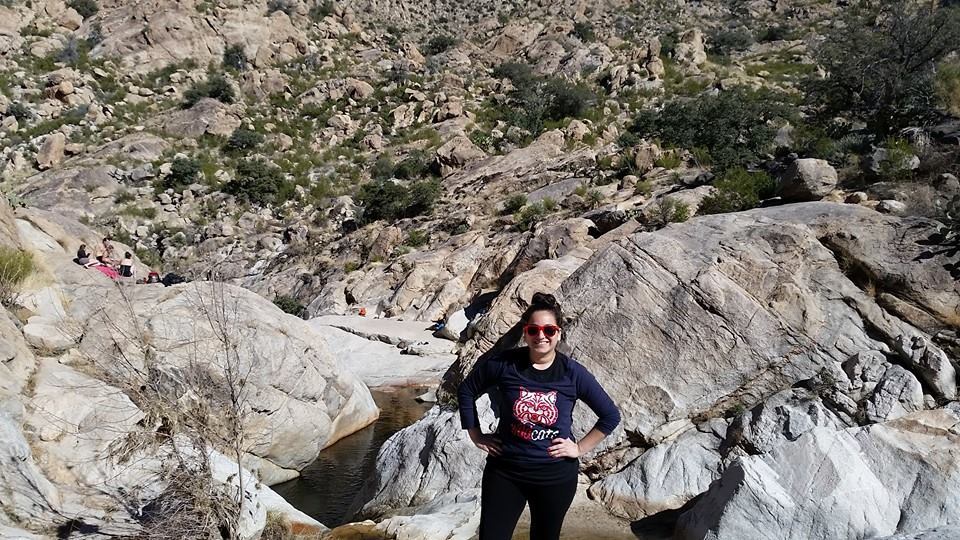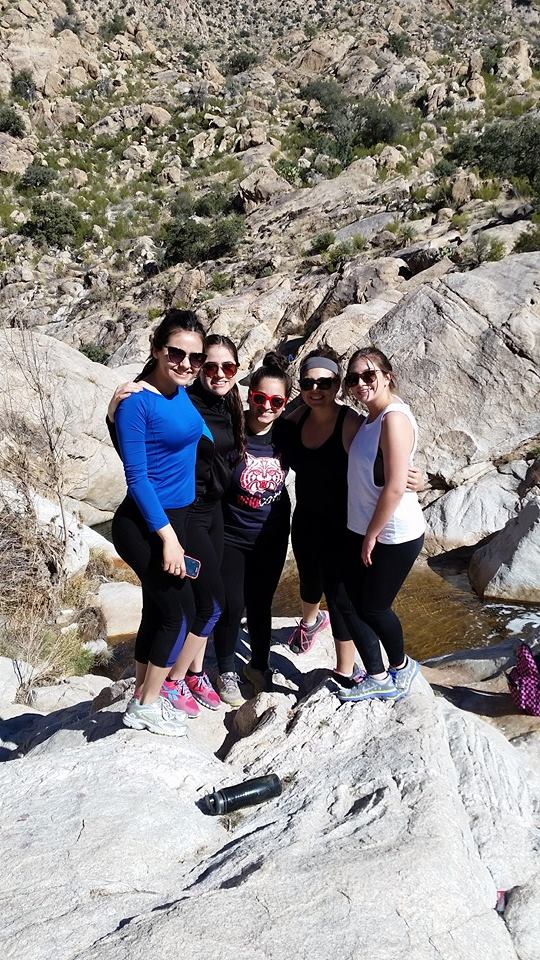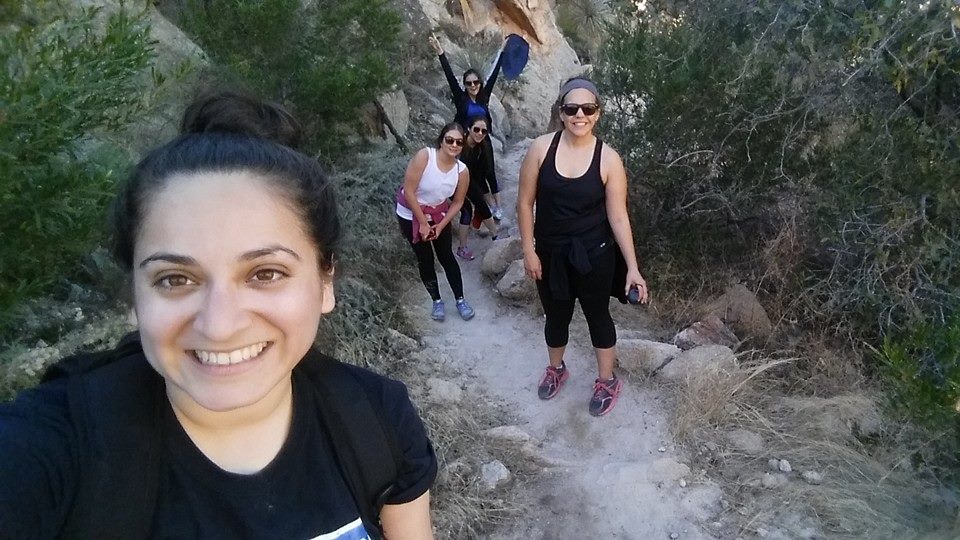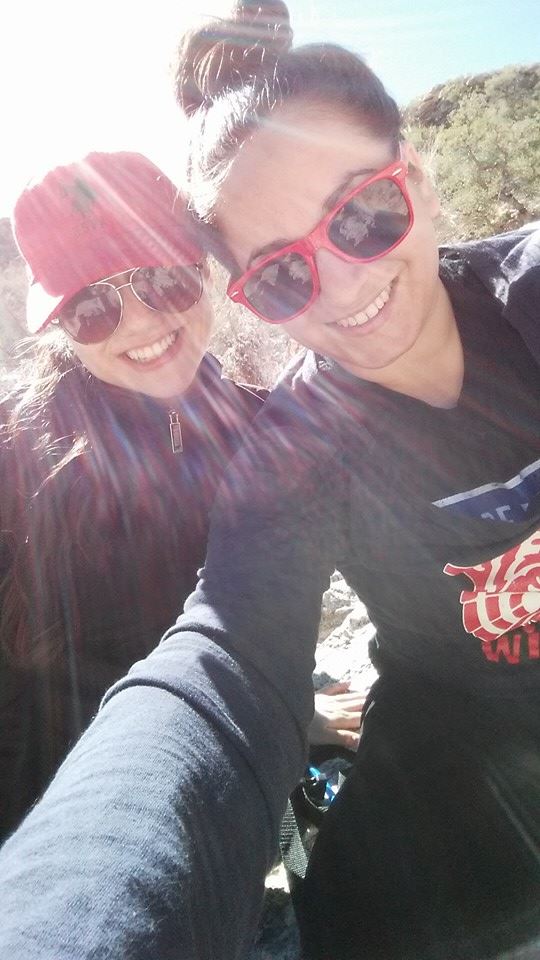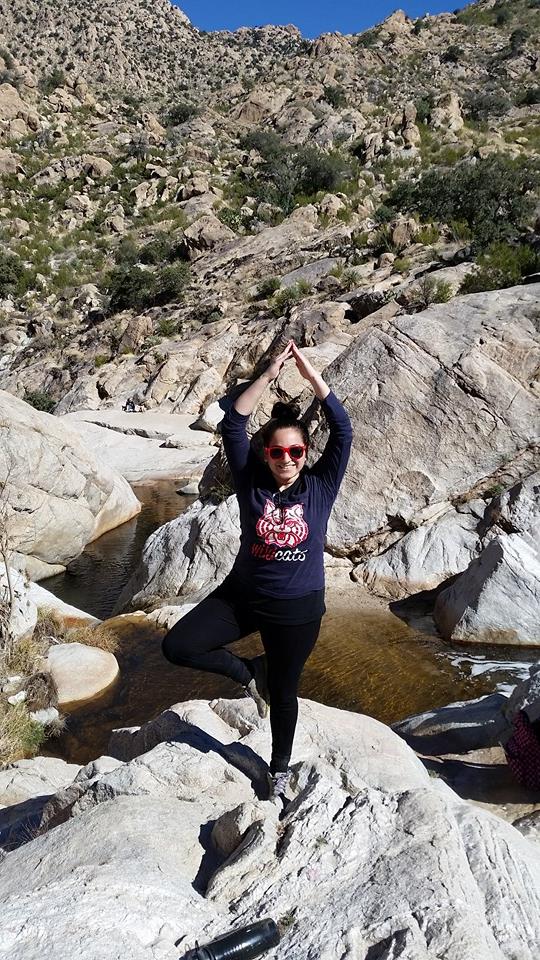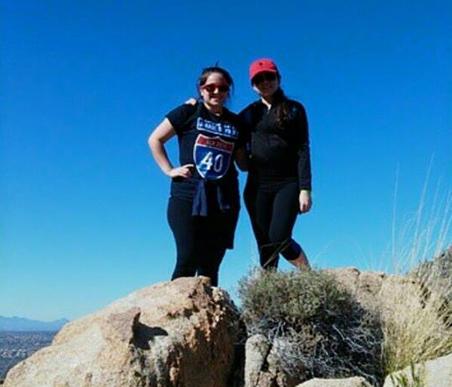 FINGER ROCK CANYON 
Finger Rock Trail is a fantastic trail in beautiful Tucson, from what I've heard. Unfortunately we didn't finish this hike because my beautiful friend Tam thought she knew the trail well enough to lead us and…surprise SHE DIDN'T. We kind of just walked around and explored. It was a nice short hike but I've heard that if you actually complete it, it's pretty difficult.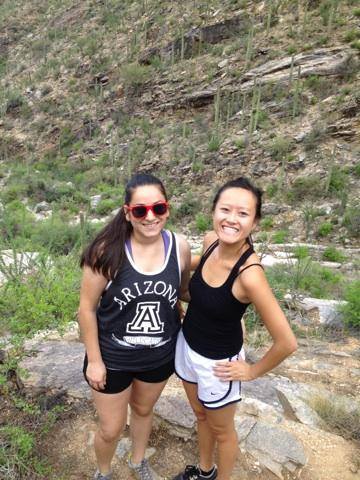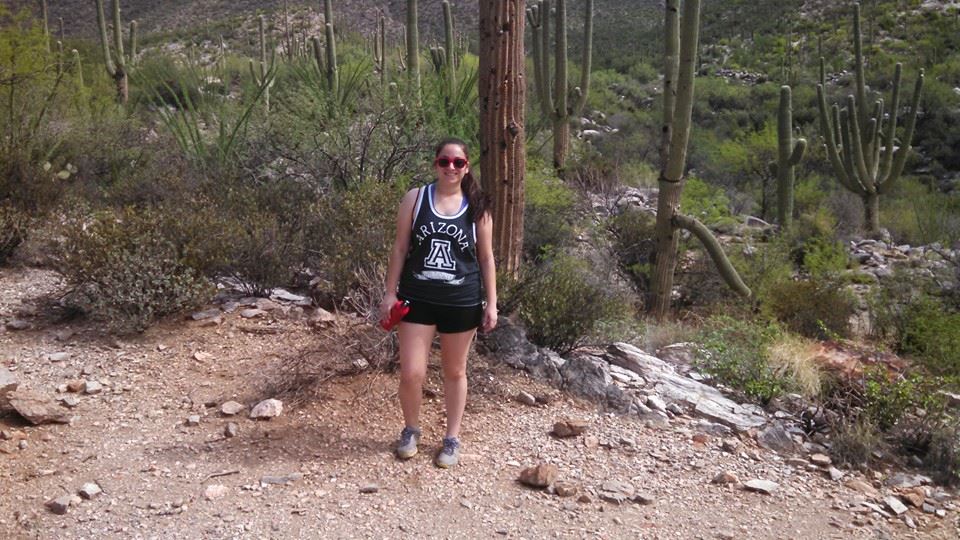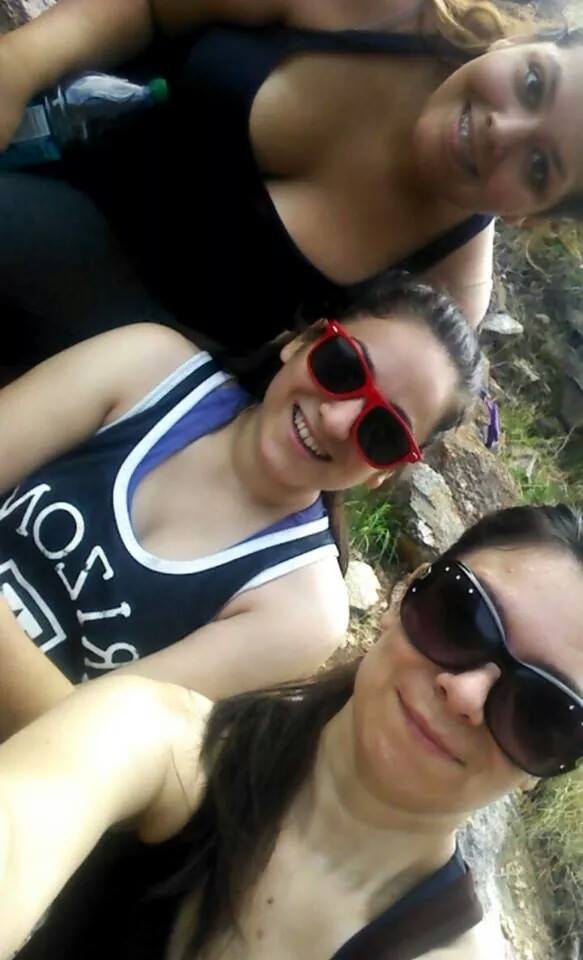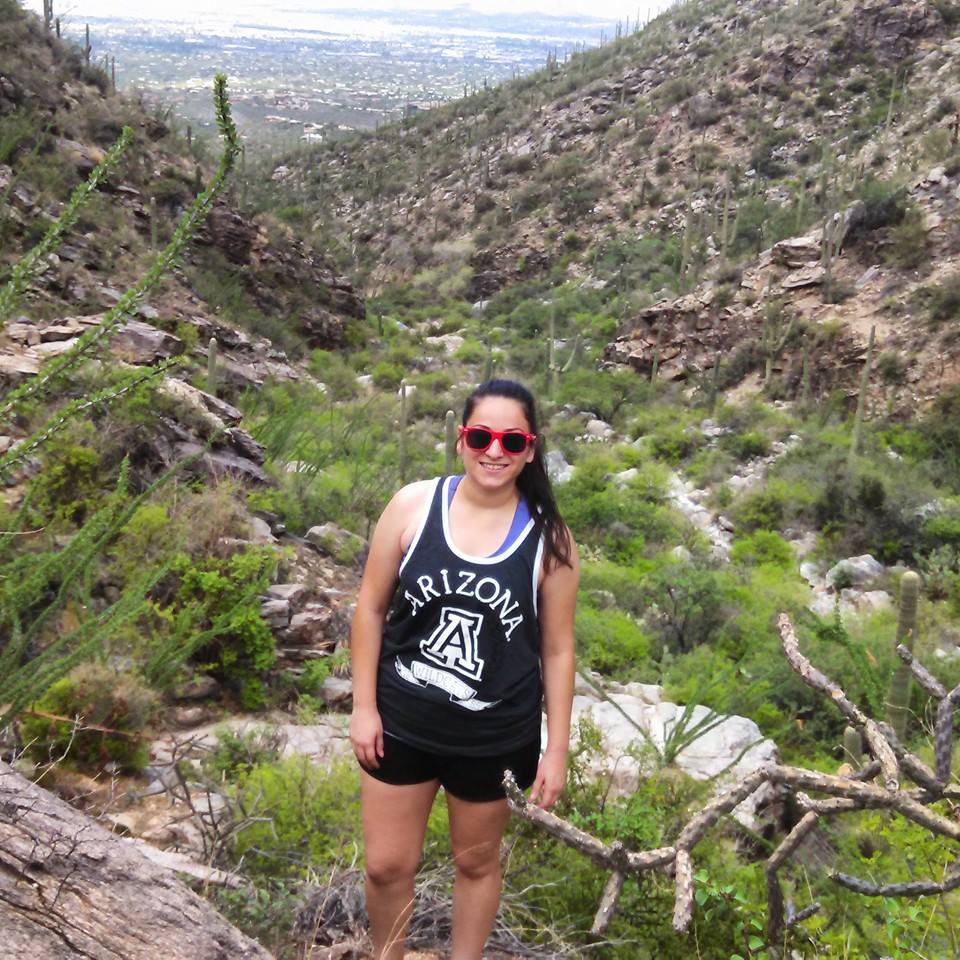 ---